Bug and Reptile Themed Birthday Party
Give your creepy-crawly loving kid an awesome birthday with this bug and reptile themed party!
This Bug and Reptile Themed Birthday Party, designed by Charlene of Chakoda Design with the brightly colored slithering and crawling bugs and reptiles had EVERYTHING the party girl and her friends wanted and much more!
From larger than life snakes, turtles, frogs, and lizards, to bright and beautiful green foliage, this tropical forest themed party is an absolute delight! The massive yellow snake cake stole the show and was the perfect dessert to be highlighted on the sweets table.
This bug and reptile party was also set in an excellent location in Hacienda Heights, California. The lush garden with wooden fences makes for the perfect setting for this very fun and tropical party theme. We really loved the small touches like the balls of moss, the small wood stumps and trunks where more snakes are wrapped around, and even the little terrariums filled with pebbles, succulents, and little lizards!
Aside from the awesome snake cake, the other sweet treats on the dessert table were very much on theme too. We love the lime green jello and dirt cups with little gummy worms, which were actually prepared by the birthday girl's sister! How sweet! The delicious-looking cupcakes with green frosting and more gummy worms were a massive hit among the party guests. The food table also had some chips for the littles as well.
The party banner that greeted the guests was also decorated with the birthday girl's favorites: snakes, chameleons, tortoises, and frogs! Bright green balloons, which were a special request from the birthday girl who also loves balloons, completed the look of this fantastic bug and reptile party!
Bug and Reptile Themed Party Ideas
Gorgeous and brightly colored gigantic snake birthday cake

Tropical arch perfect for photo opps when guests arrive

Lush green foliage for a lively tropical feel

Faux grass carpets

Pretty butterflies and cute lizards and geckos perched all over the foliage

Frog, turtle, grasshopper, tarantula and tortoise statues to complete the bugs and reptiles theme

Green balloons and balloon garlands

A lovely hedge wall for the dessert table backdrop

Cute lime green jello and dirt cups

Mossy balls and rocks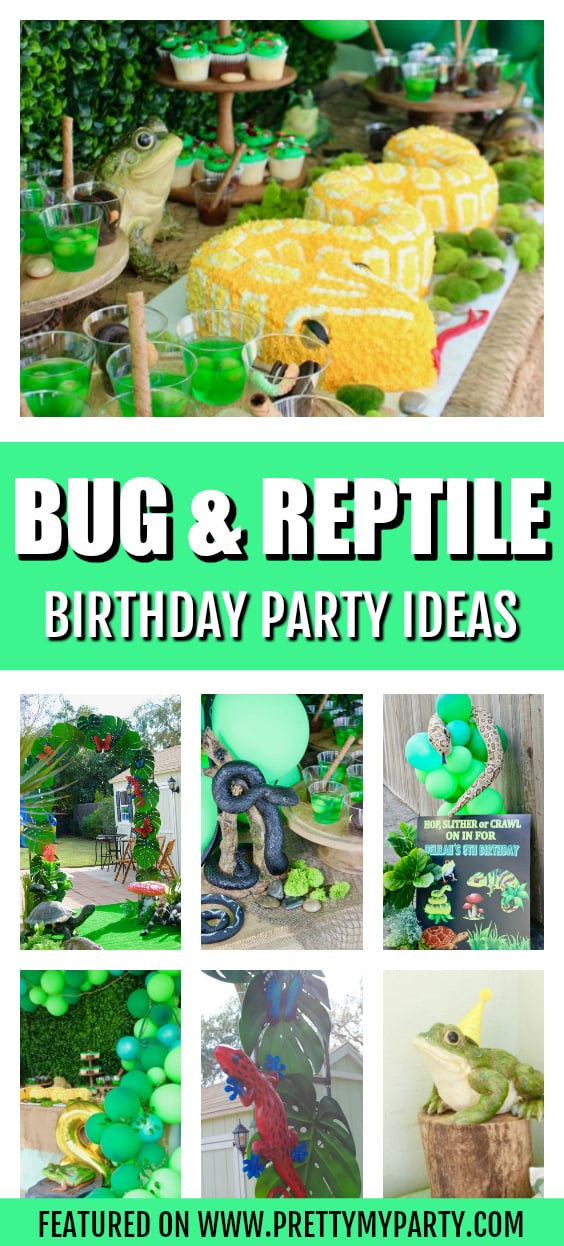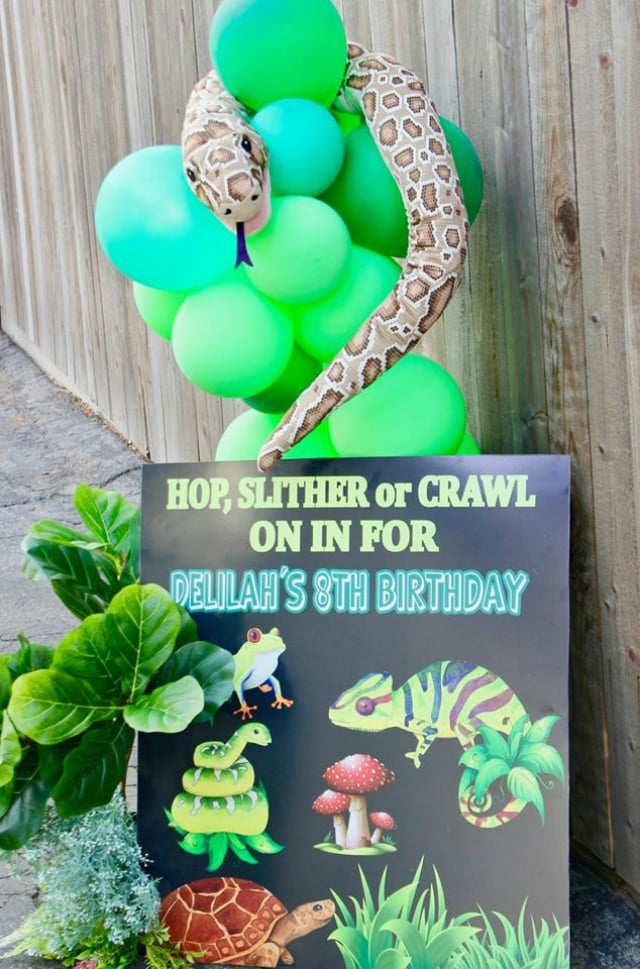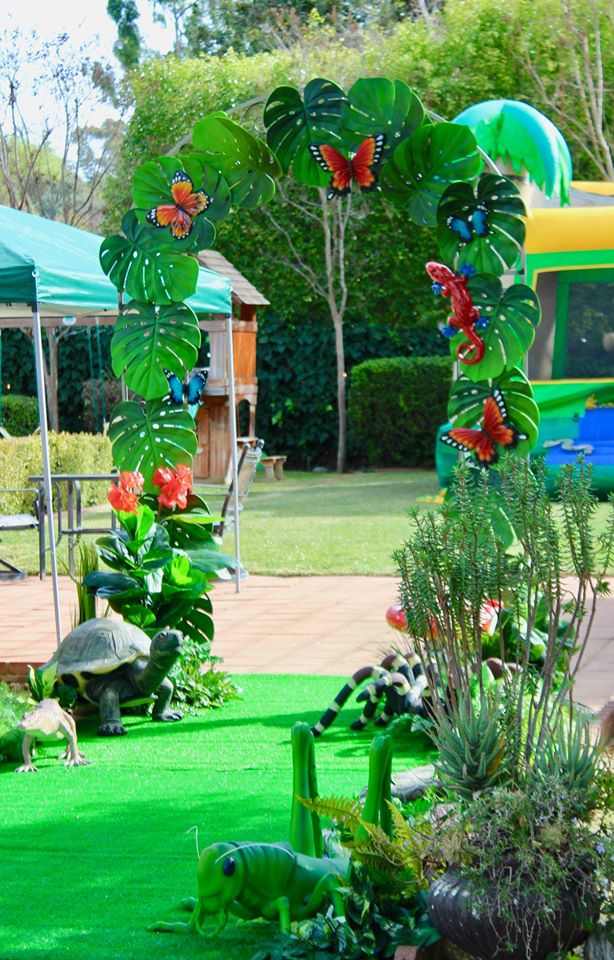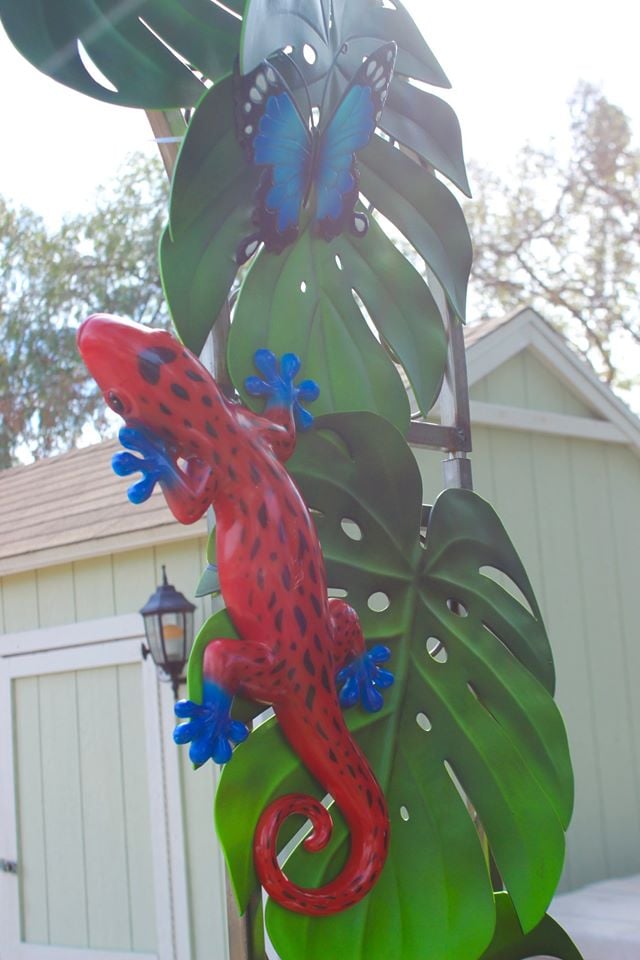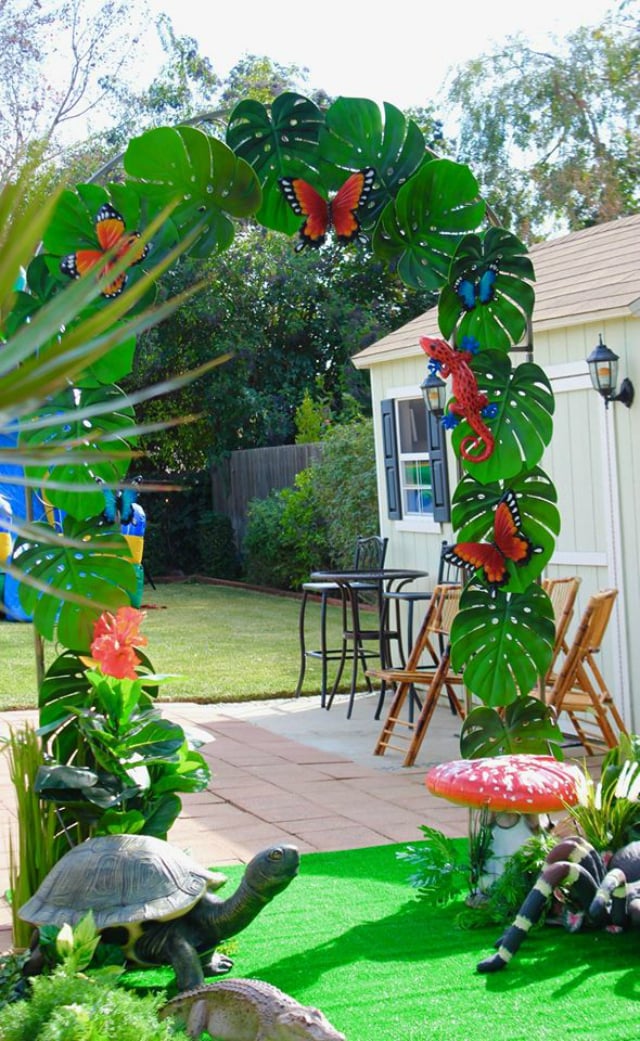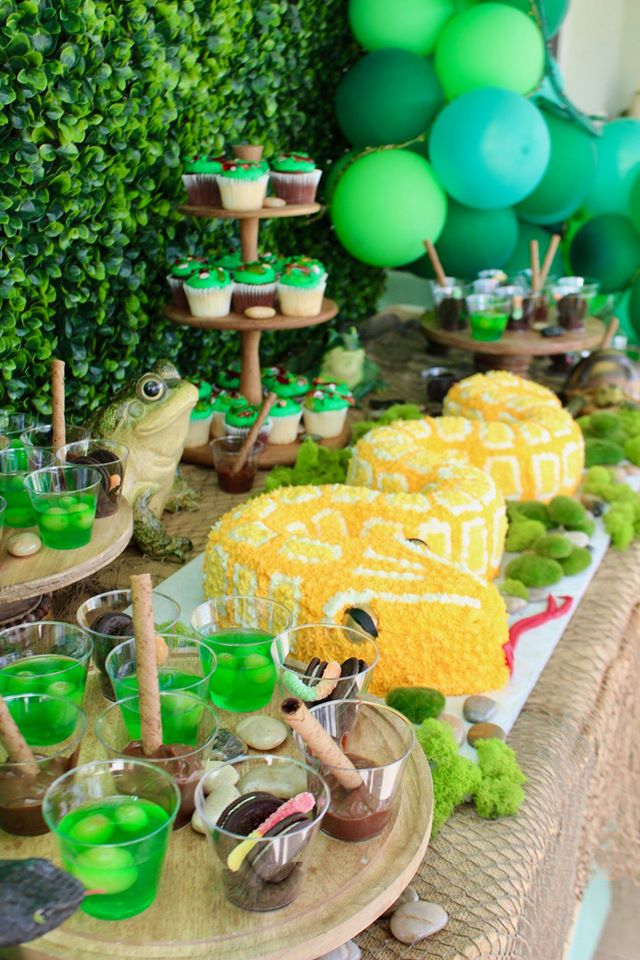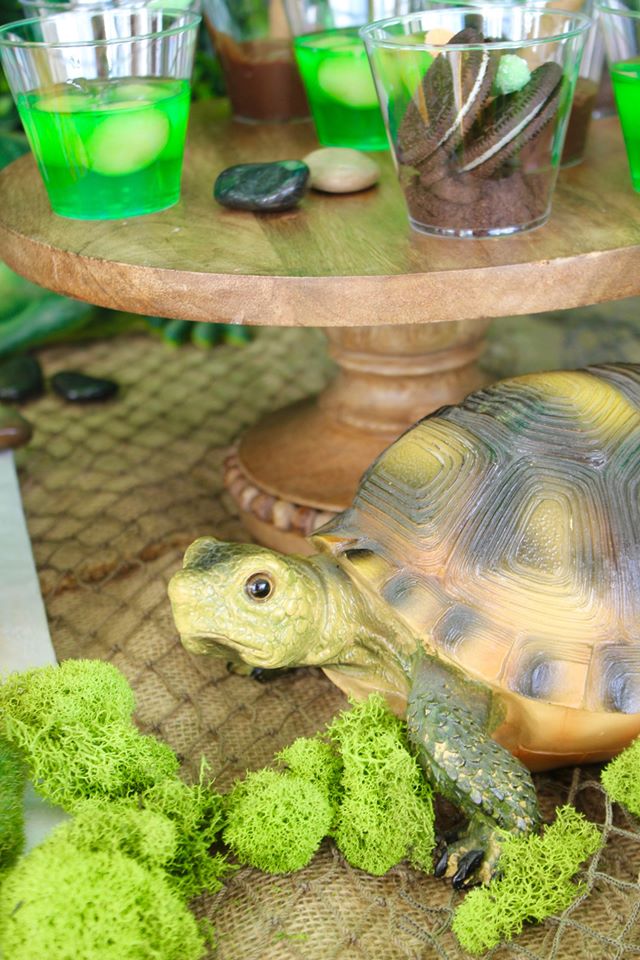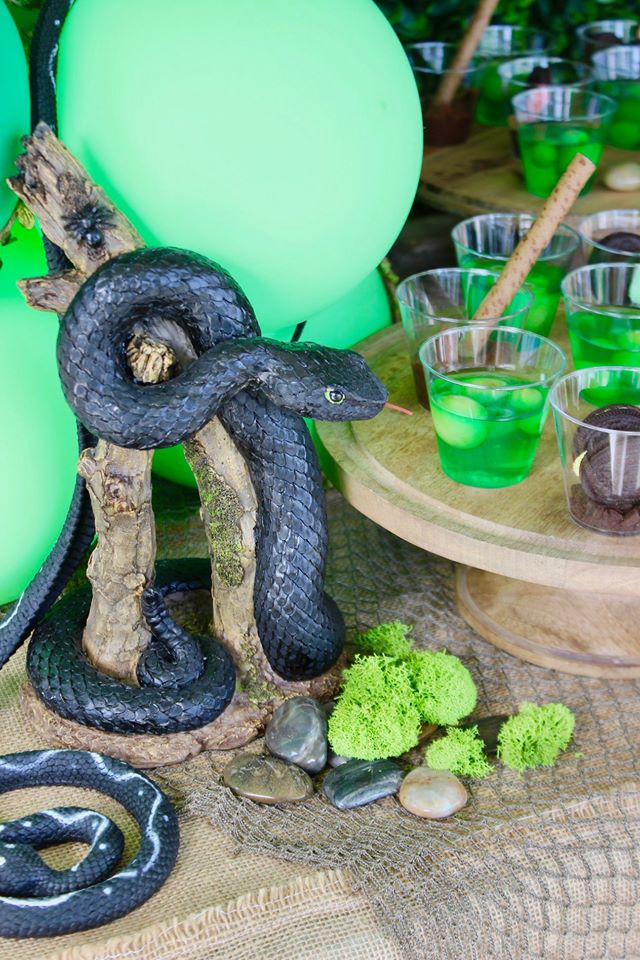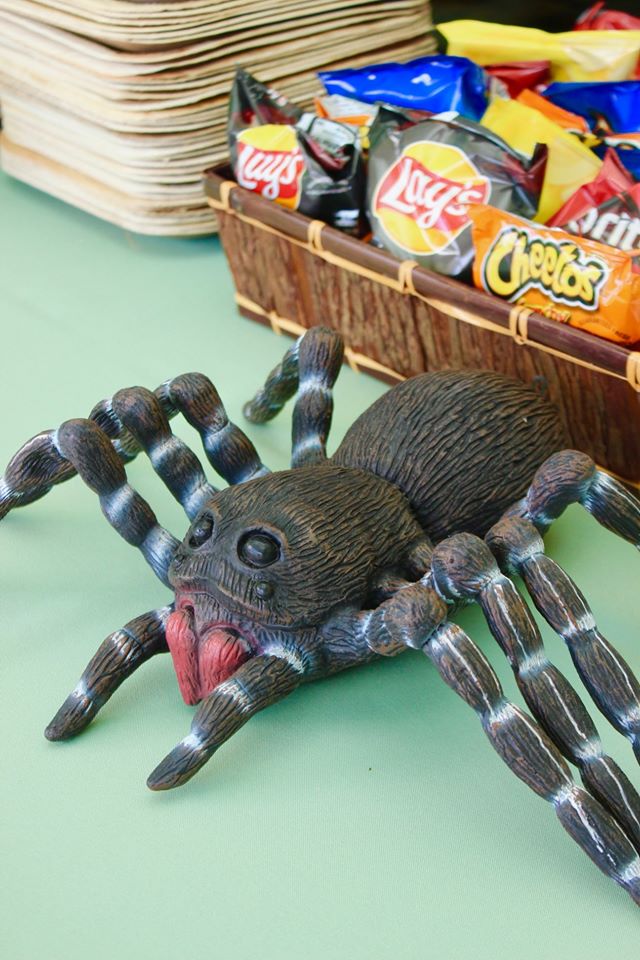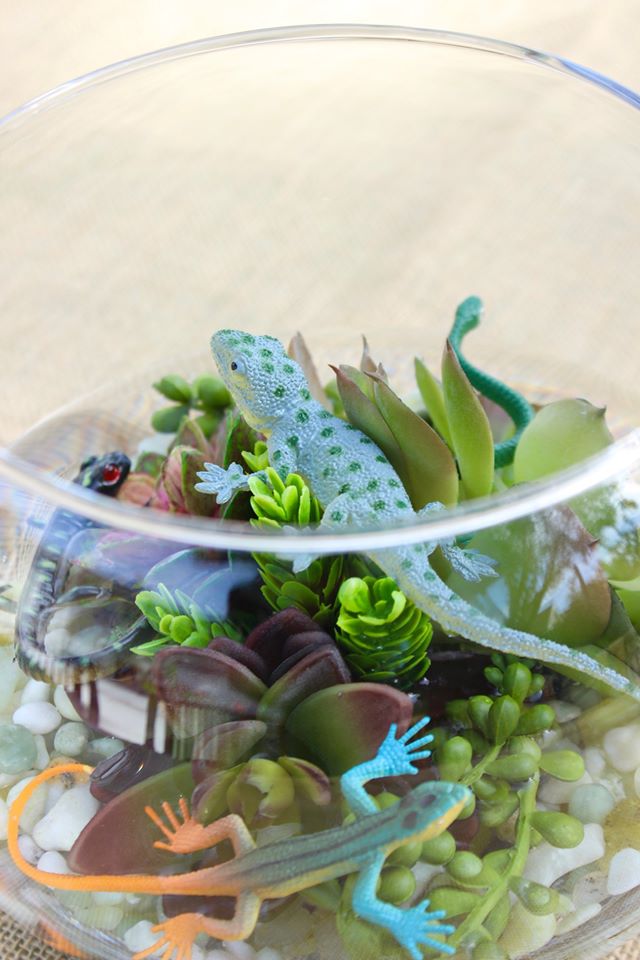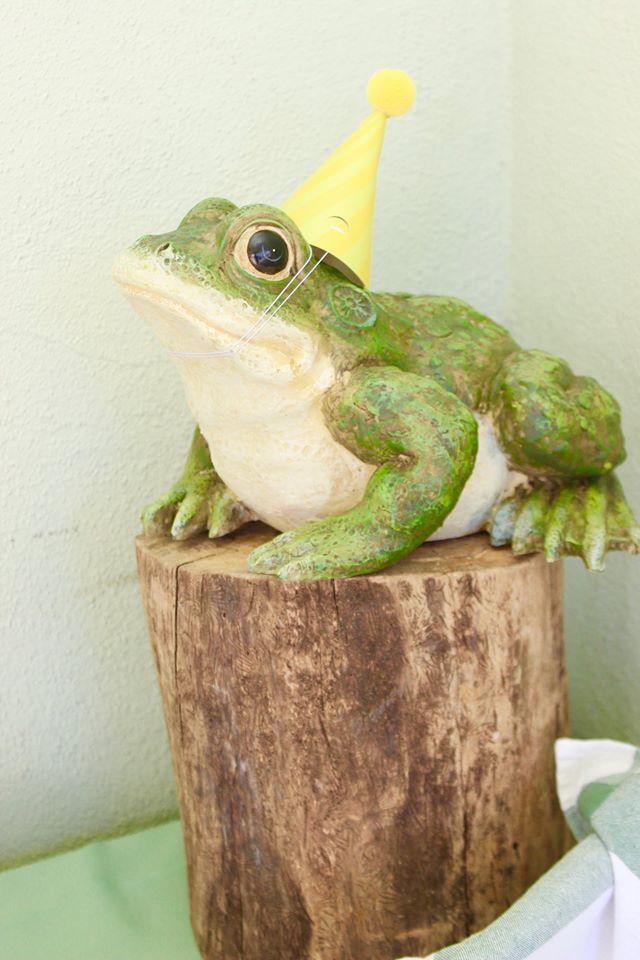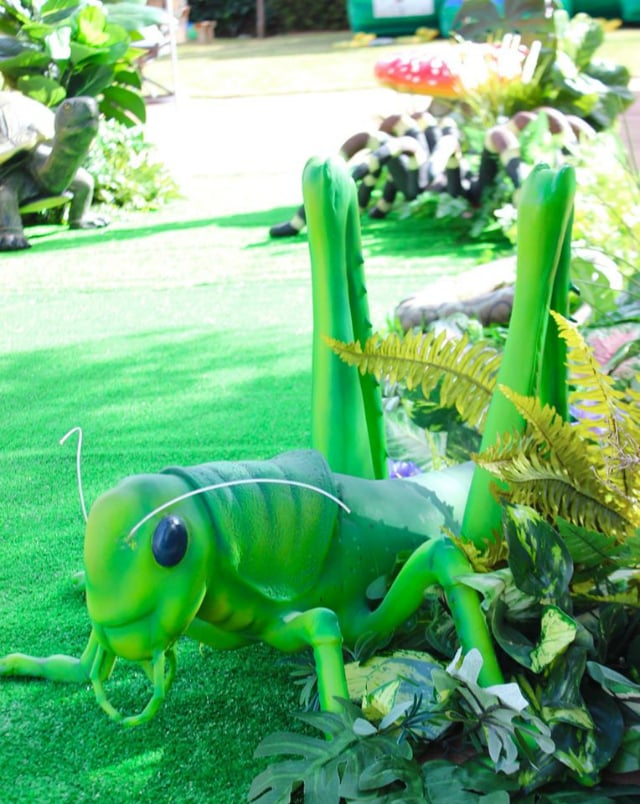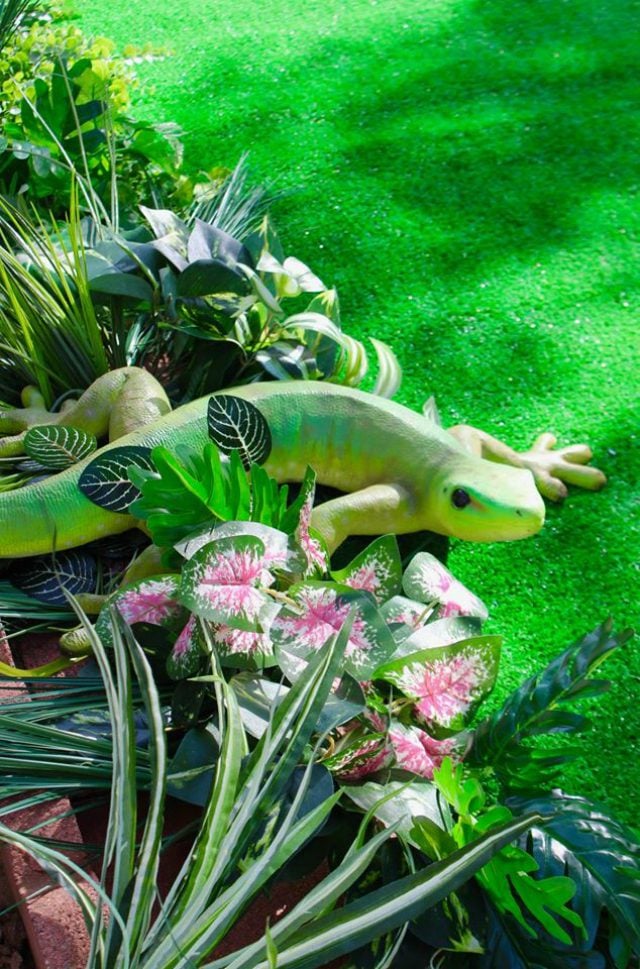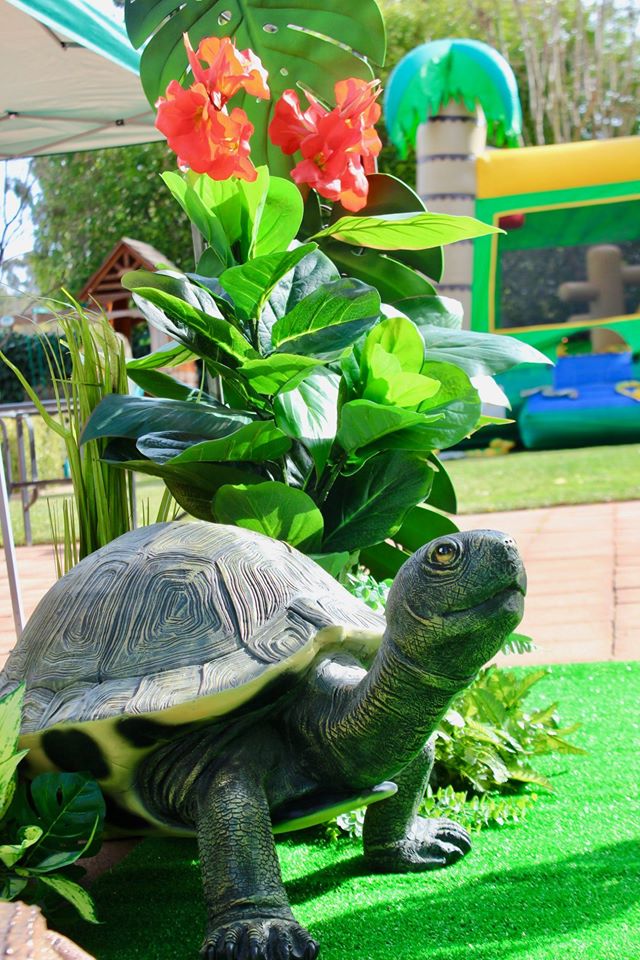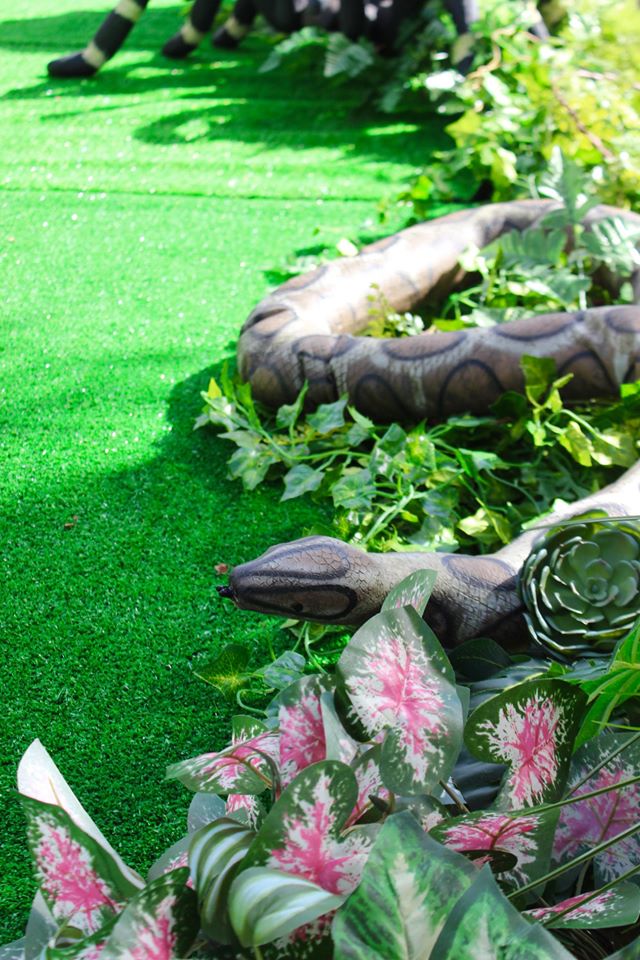 Wow! This bug and reptile themed birthday party is definitely a feast for the eyes. The over-sized critters and crawlers look absolutely amazing, and we're sure the kids had loads of fun spotting all of them around the party! What a great party theme for any child who loves reptiles and bugs!
Shopping list: Bug and Reptile Party Supplies
See more party ideas for kids here:
What's your favorite party ideas in this Bug and Reptile Themed Birthday Party? Let us know in the comments below!
For more party ideas for kids, follow us on Instagram @prettymyparty and Pinterest and join us in our private Facebook group.
Party Vendors
Party Styling and Props: Chakoda Design