Adorable Girls Elmo Birthday Party
If you're looking for fun Elmo party ideas for girls, take a look at this second birthday party!
This Adorable Girls Elmo Birthday Party, styled Alissa Hussey Productions from Los Angeles, California, is all about the beloved Sesame Street character, Elmo, but with a girly twist! We love the pinks, oranges and reds incorporated into the birthday cake, balloon garlands, and the amazing party supplies and decorations!
Elmo Party Ideas For Girls
Amazing Red, Pink and Orange Elmo Birthday Cake Topped With a Large Cupcake
Personalized Pink Sesame Street Name Sign Decorations
Red, Pink and Orange Balloon Garlands Featuring Elmo
Name Block Decorations
Life-Sized Elmo Party Prop
Elmo Fruit Tray
Jumbo Balloons With Tassels in the Party's Colors
Large Grazing Table With Fruits and Cheeses
Kids Coloring Station
Girl's Elmo Birthday Outfit
A Visit From Elmo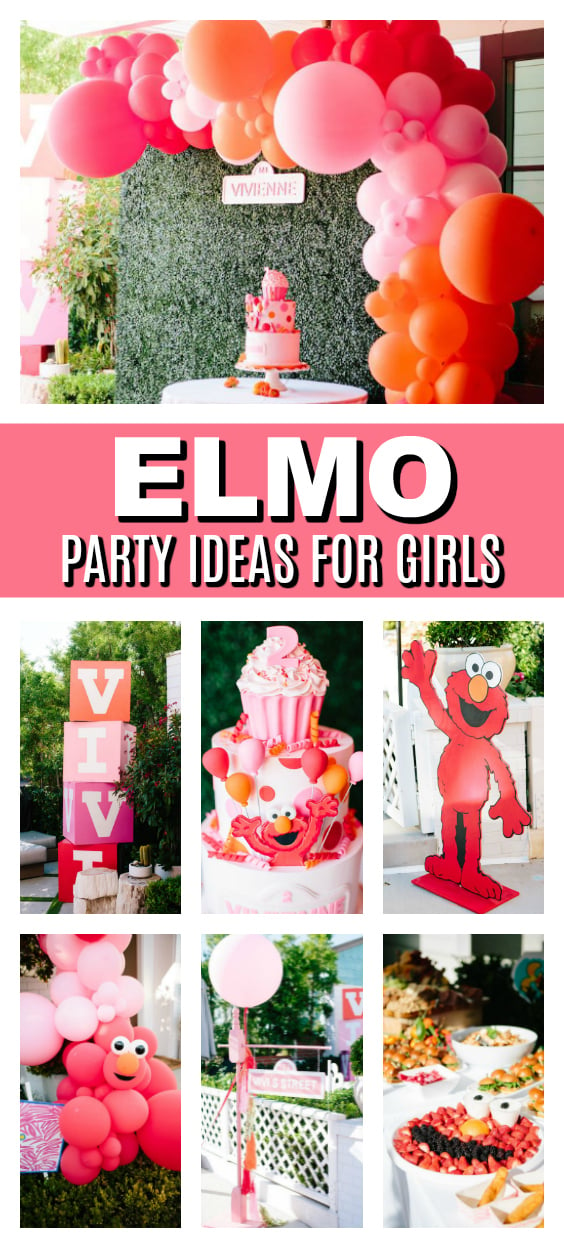 Girly Elmo Party Supplies and Decorations:
More party ideas: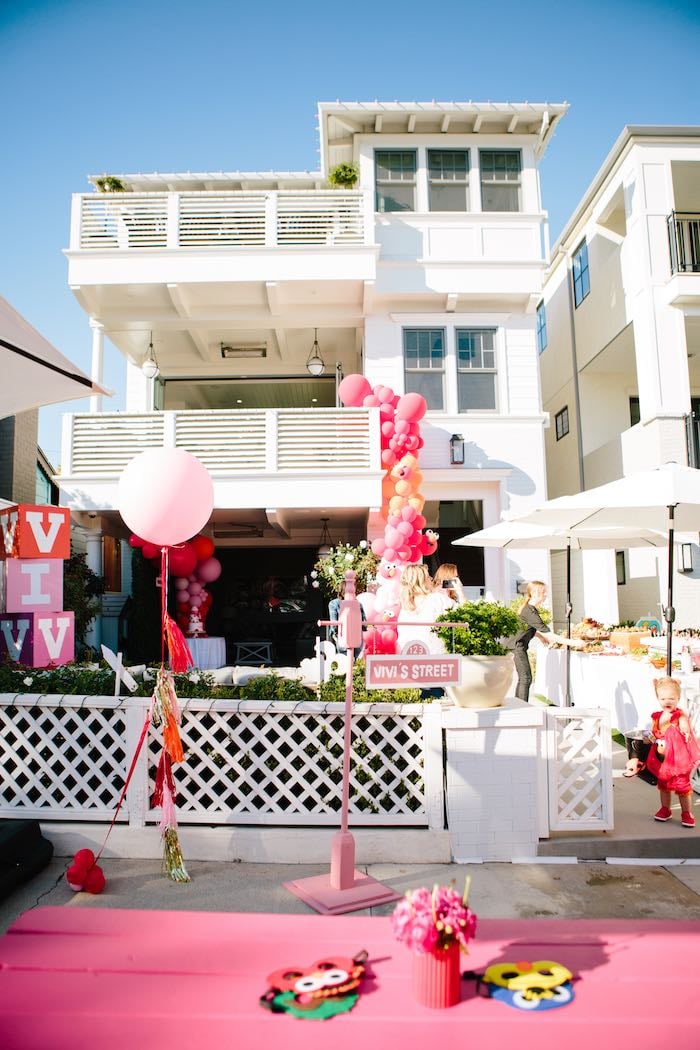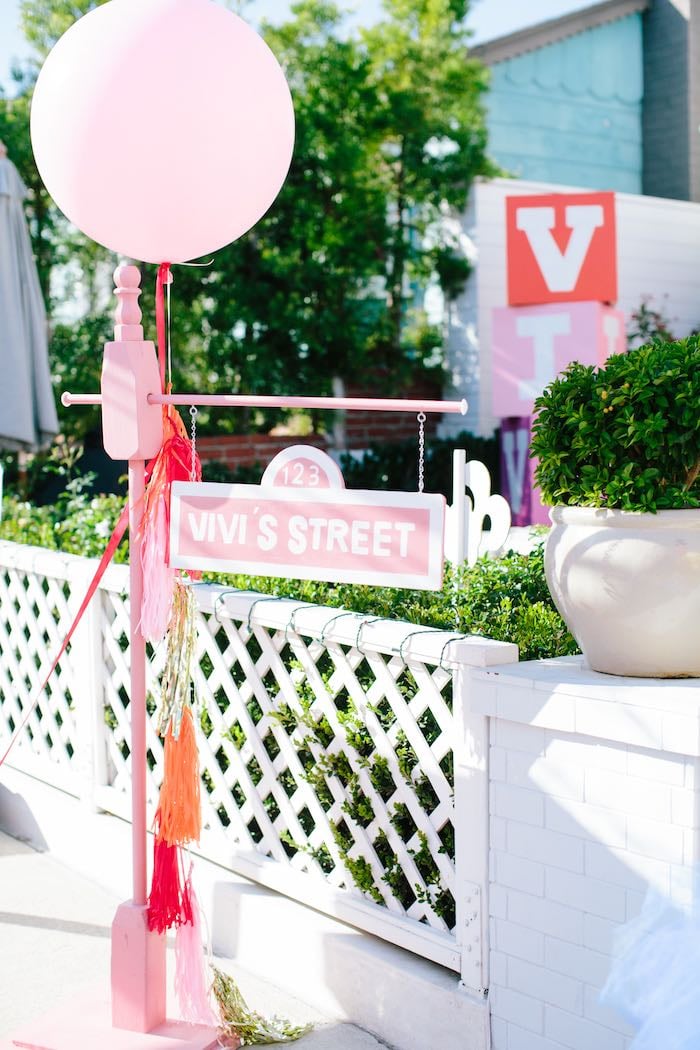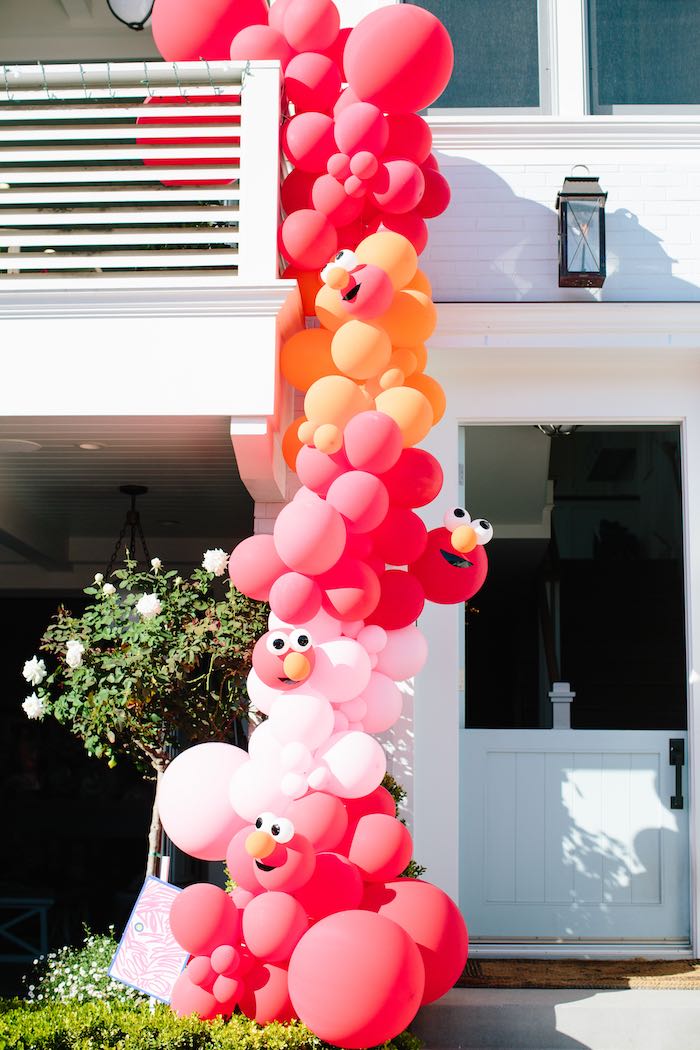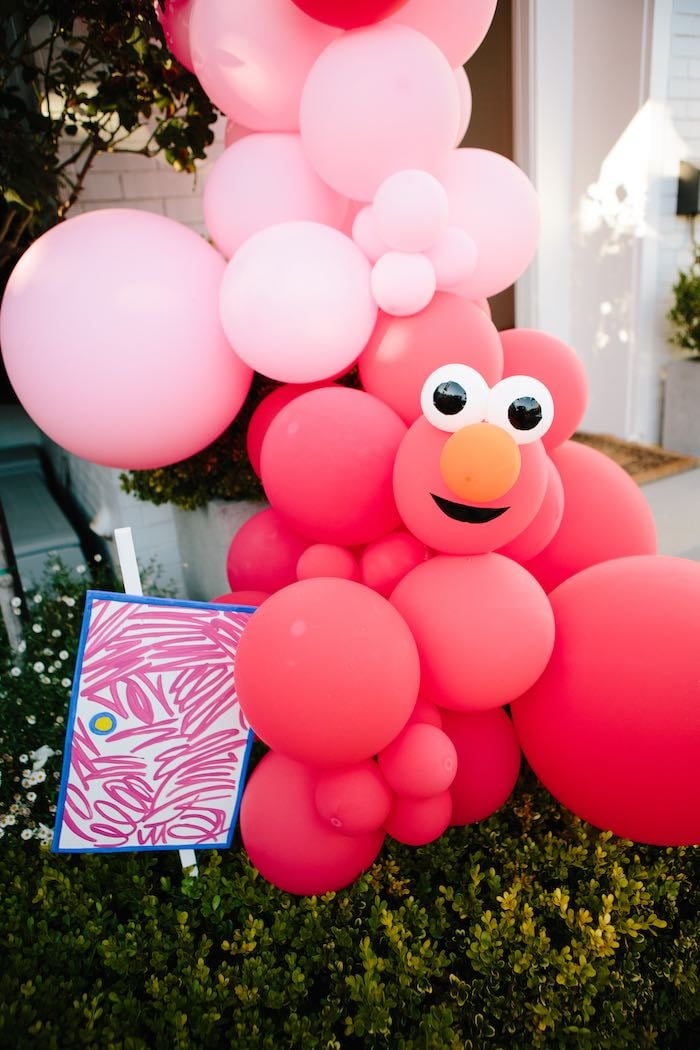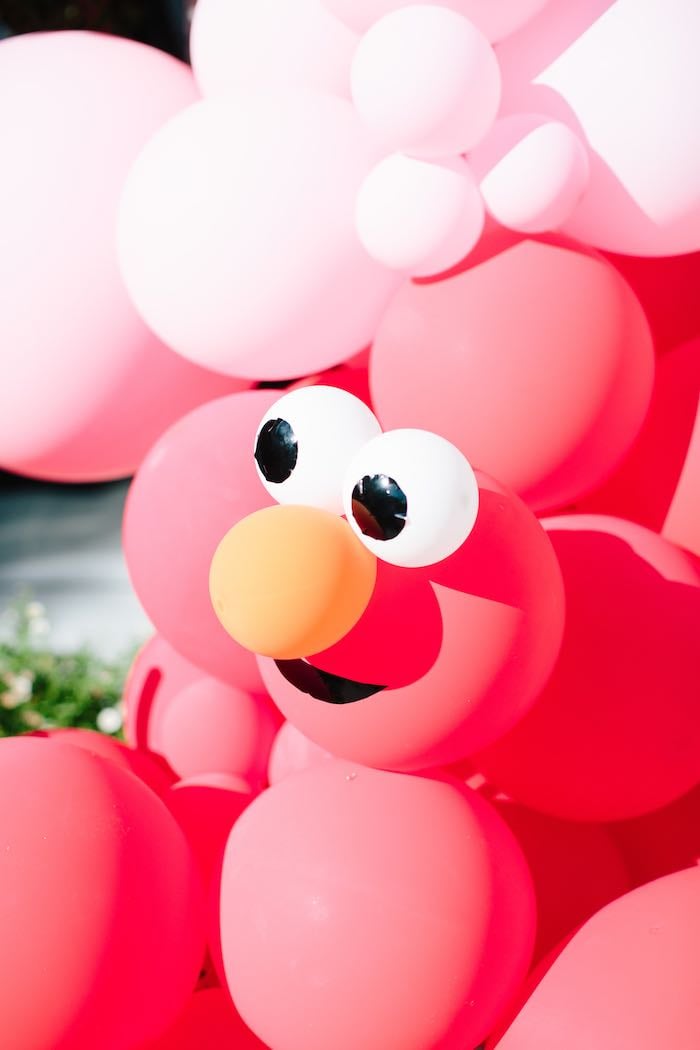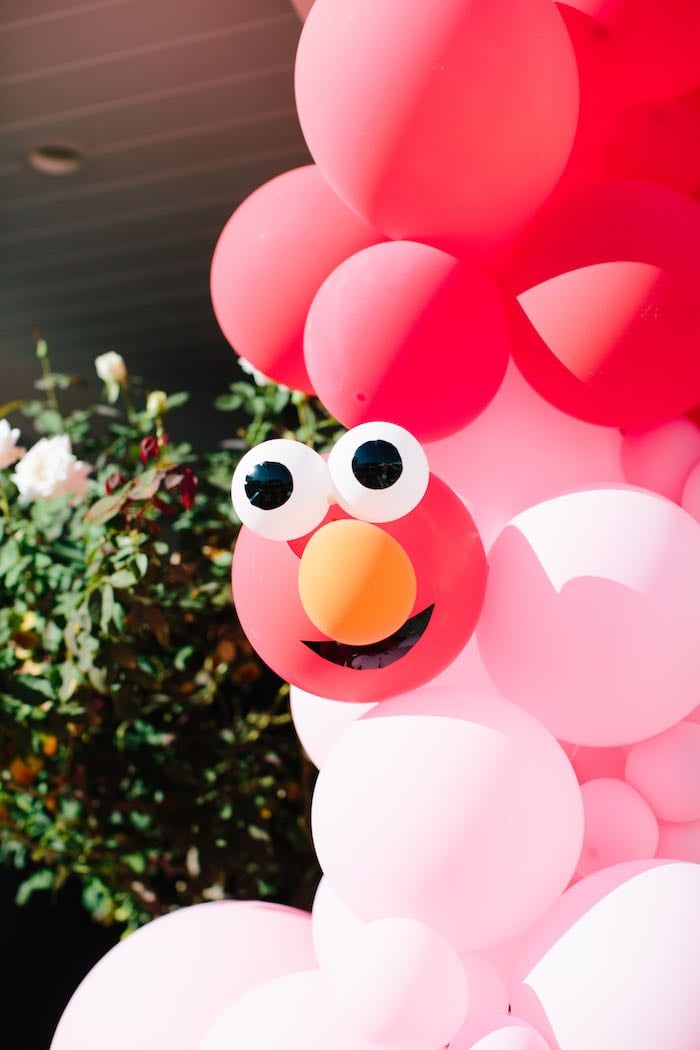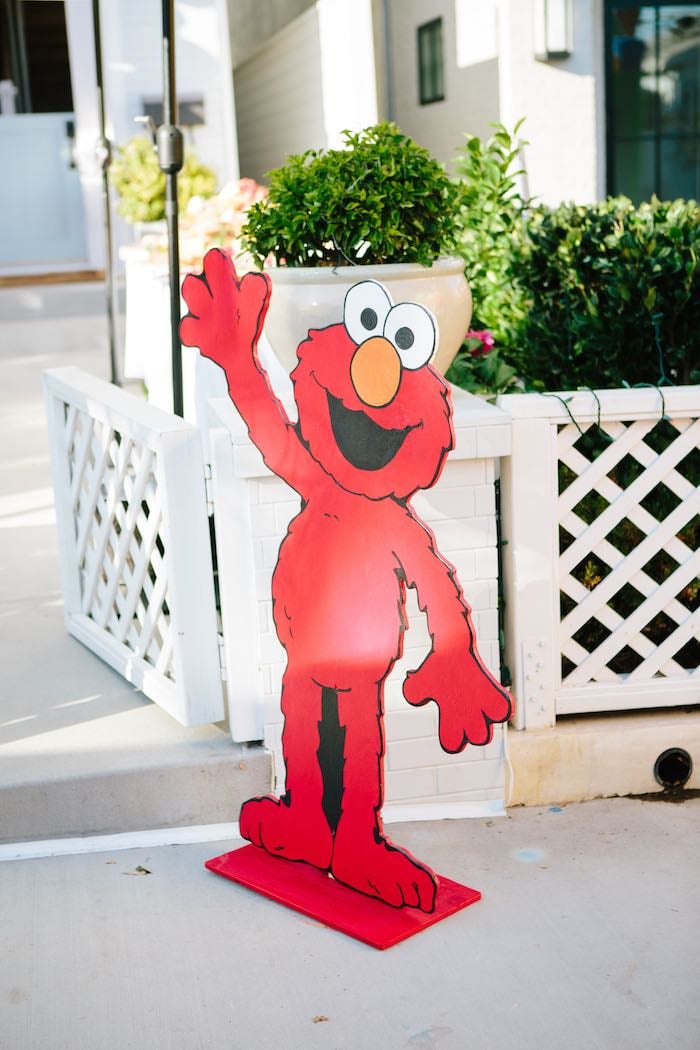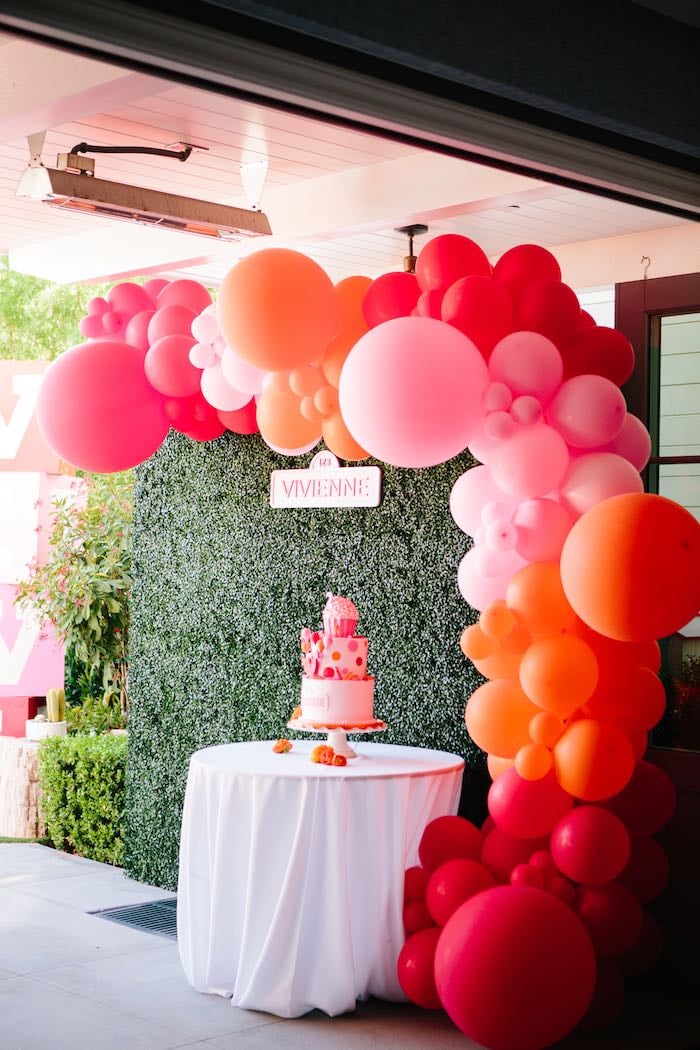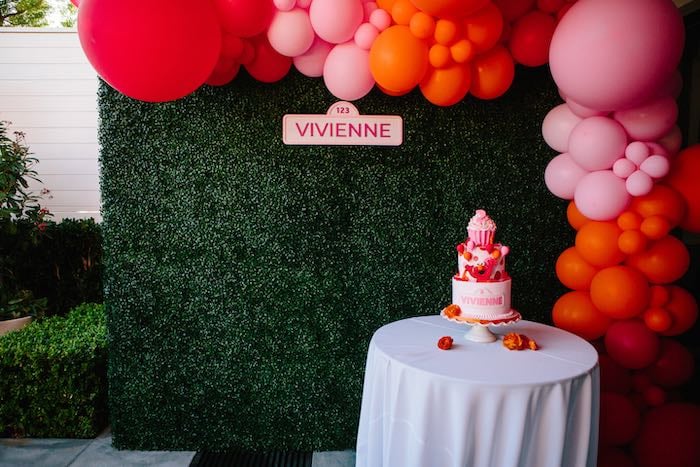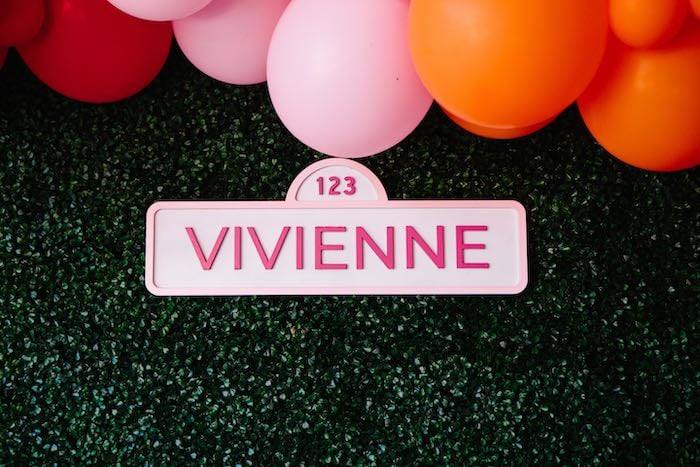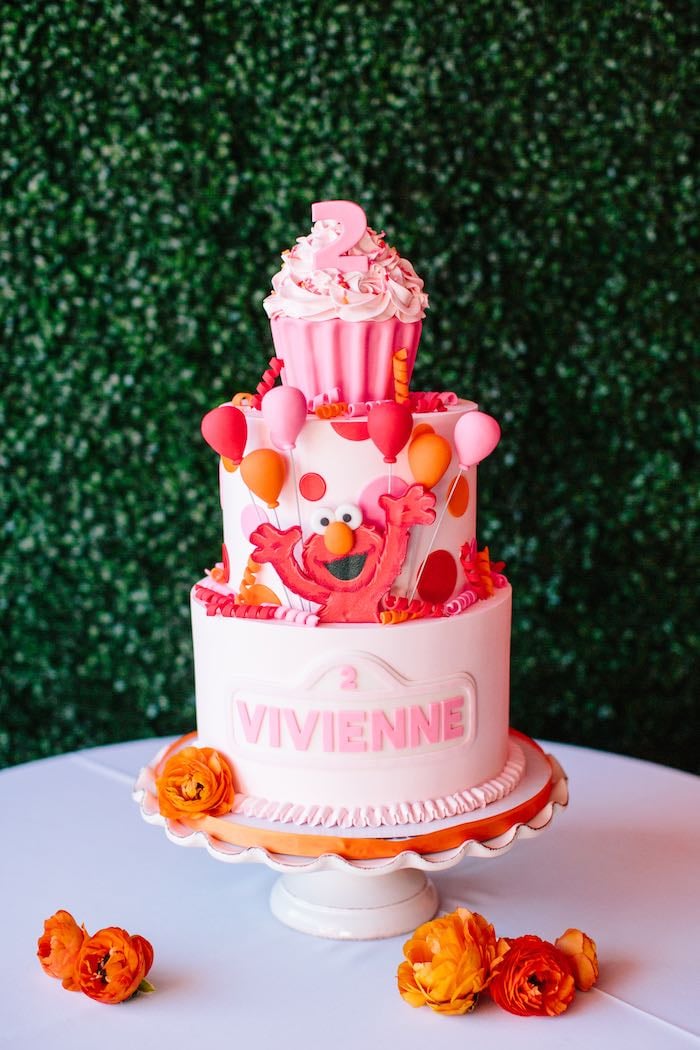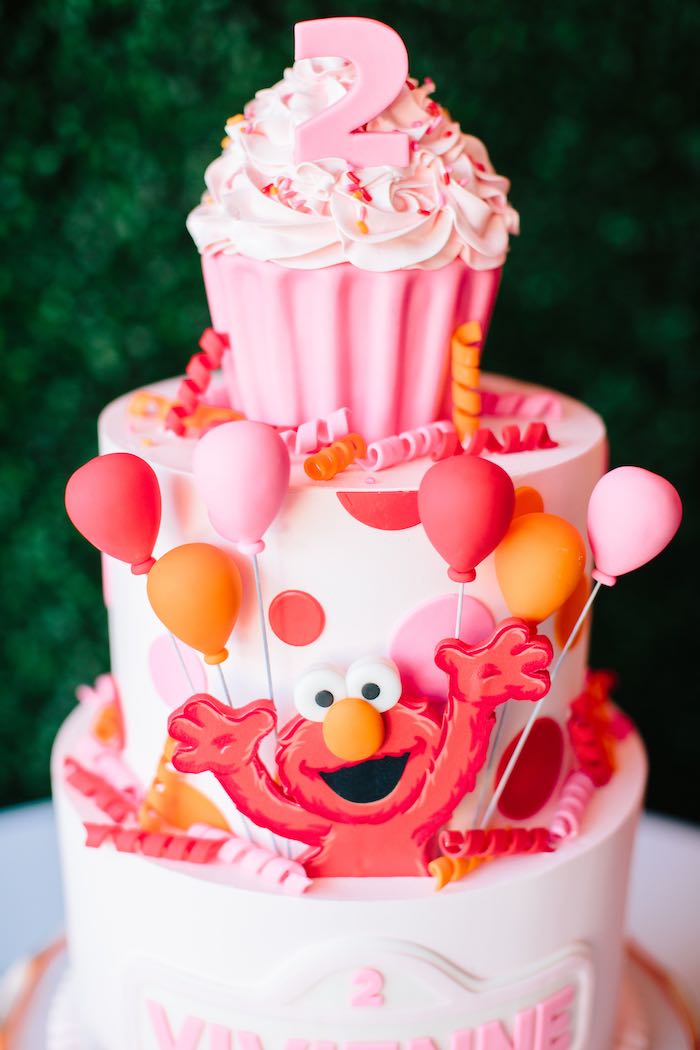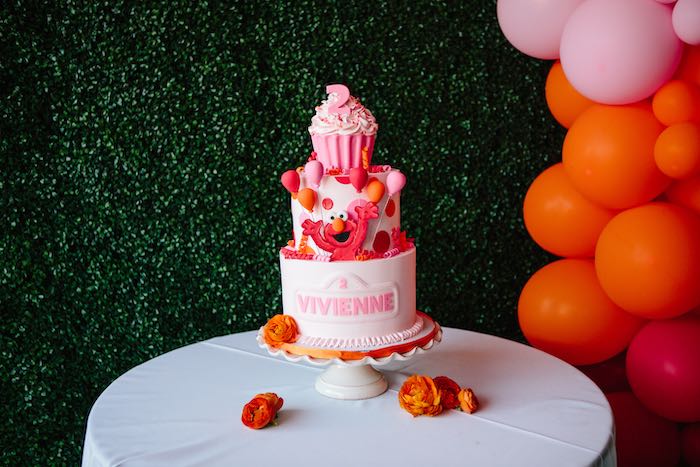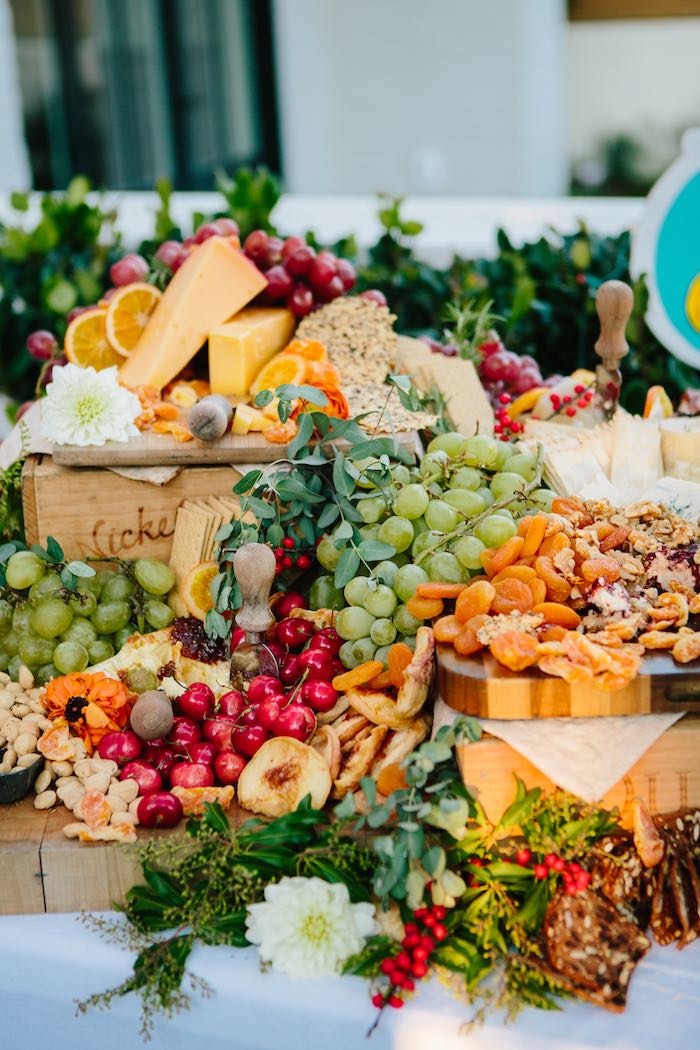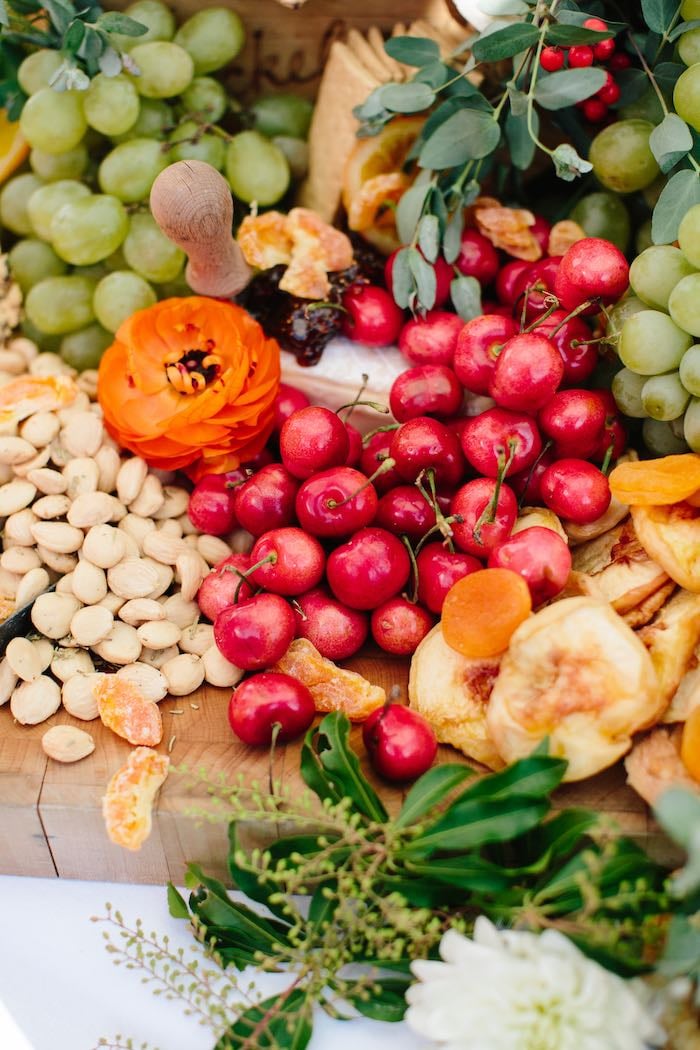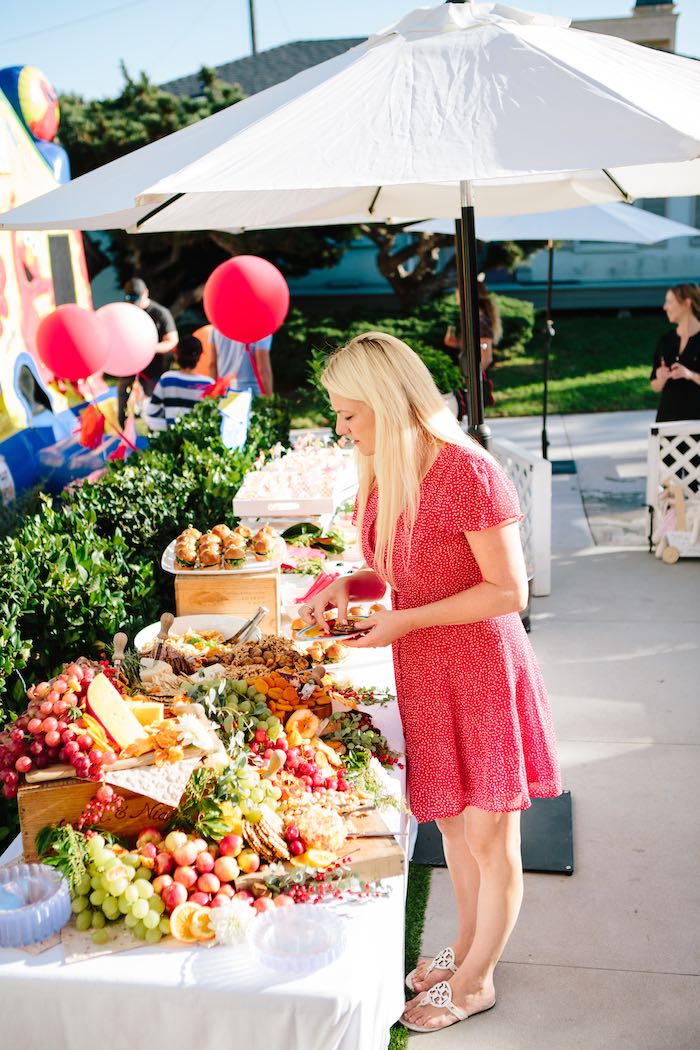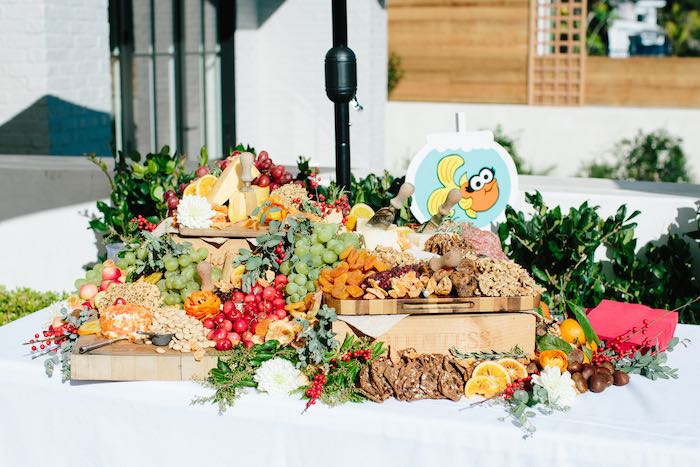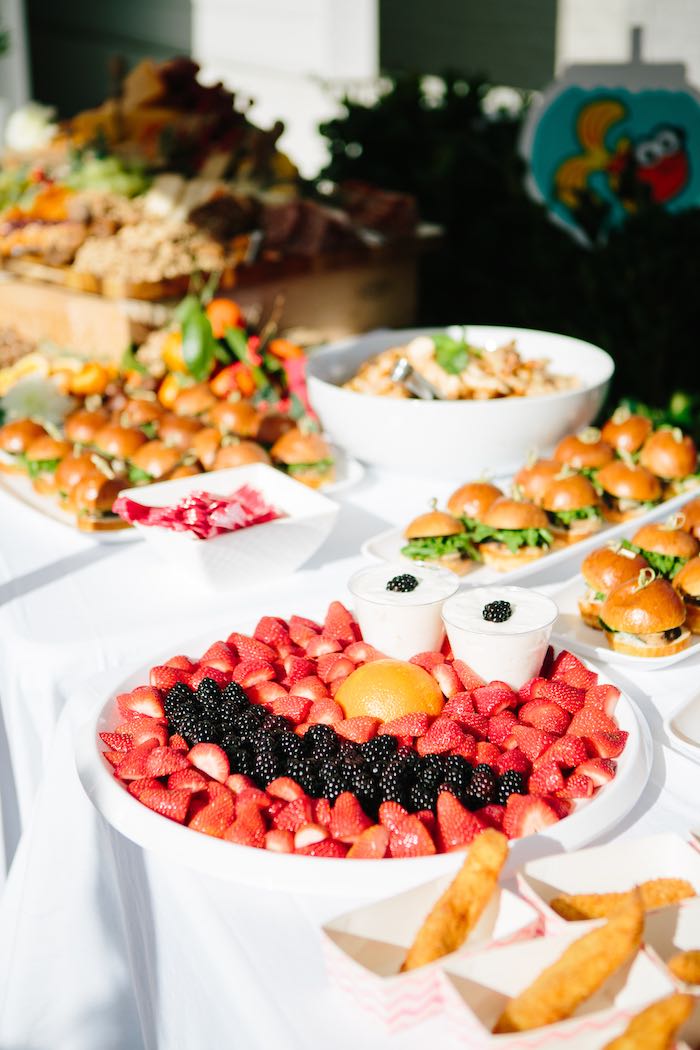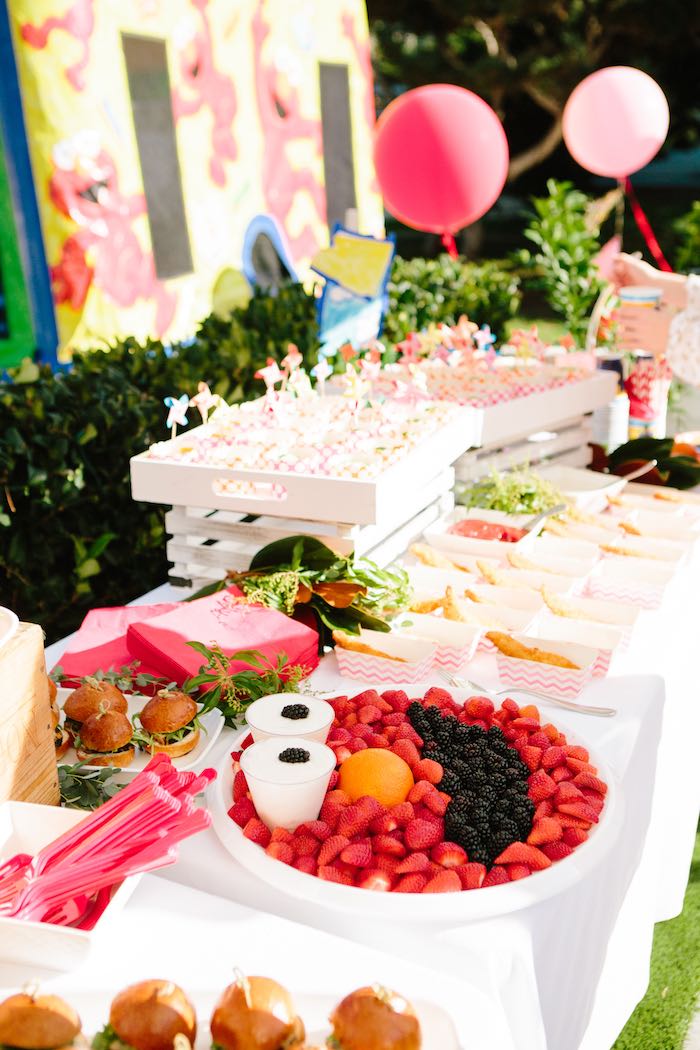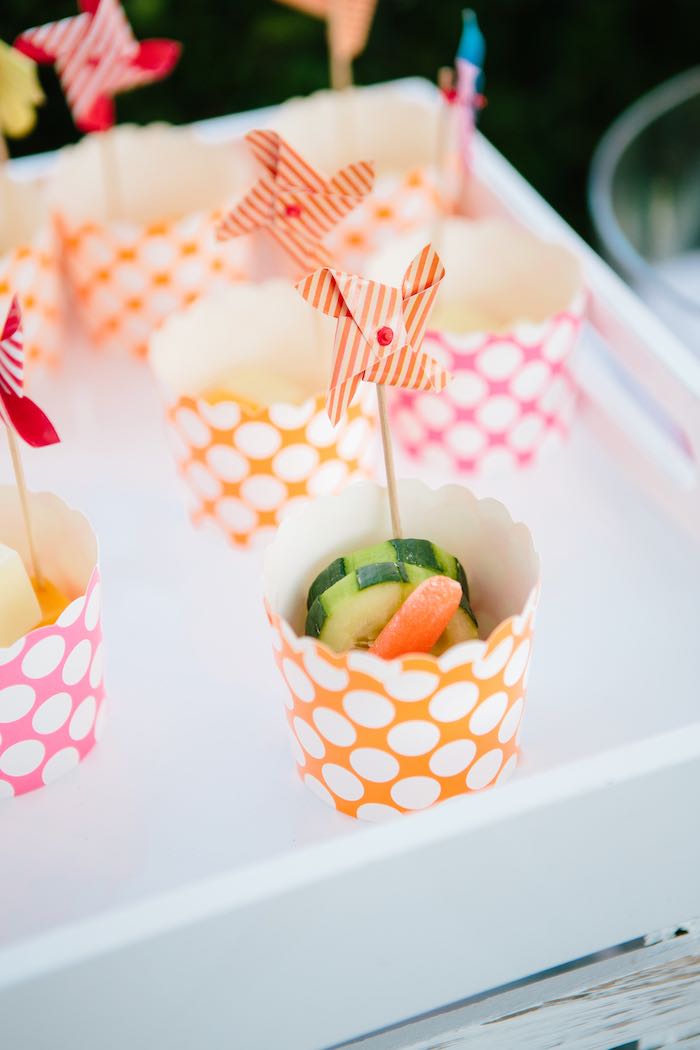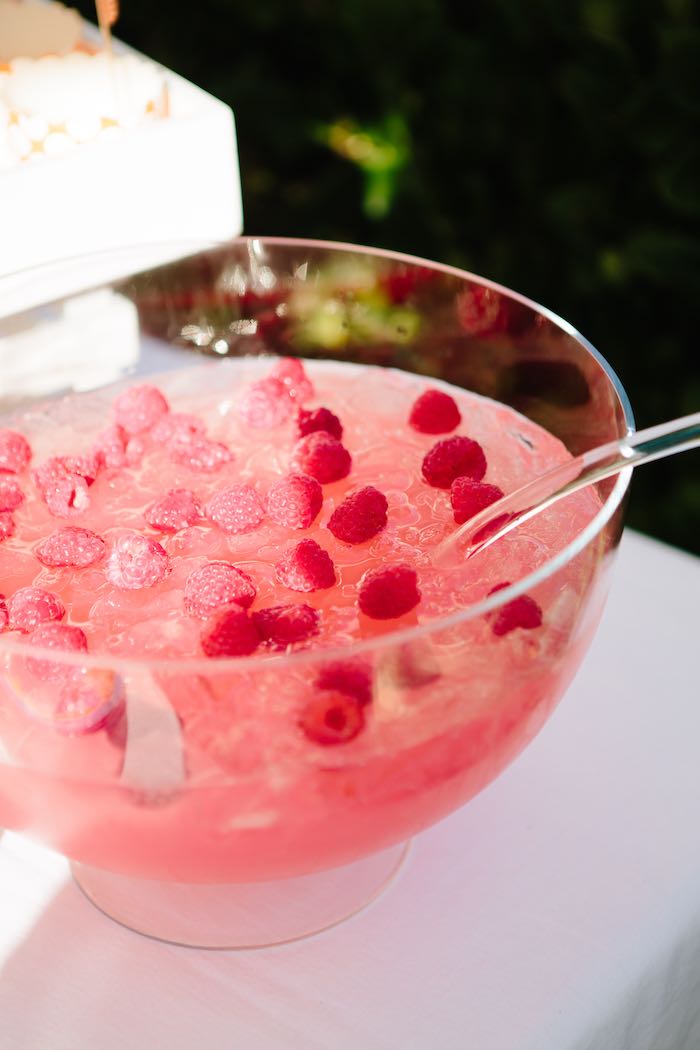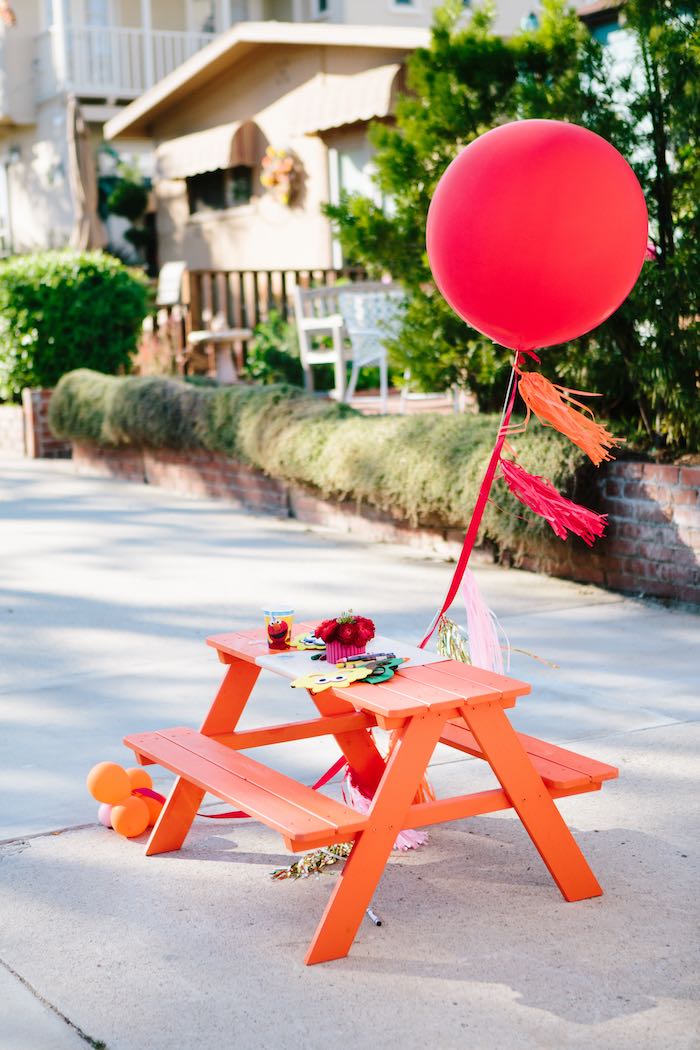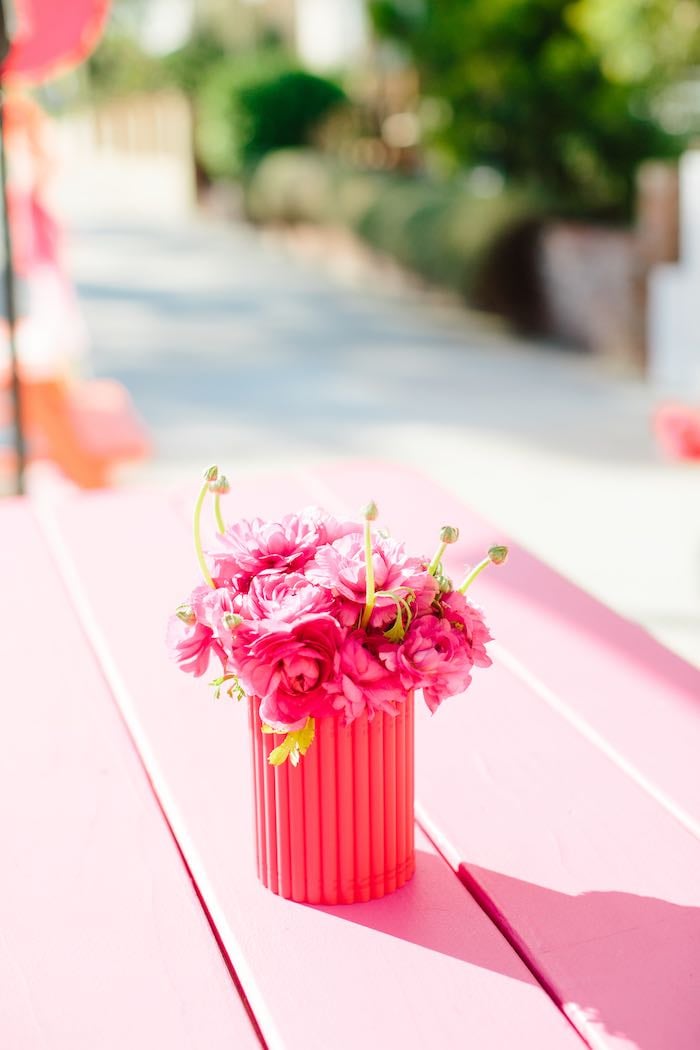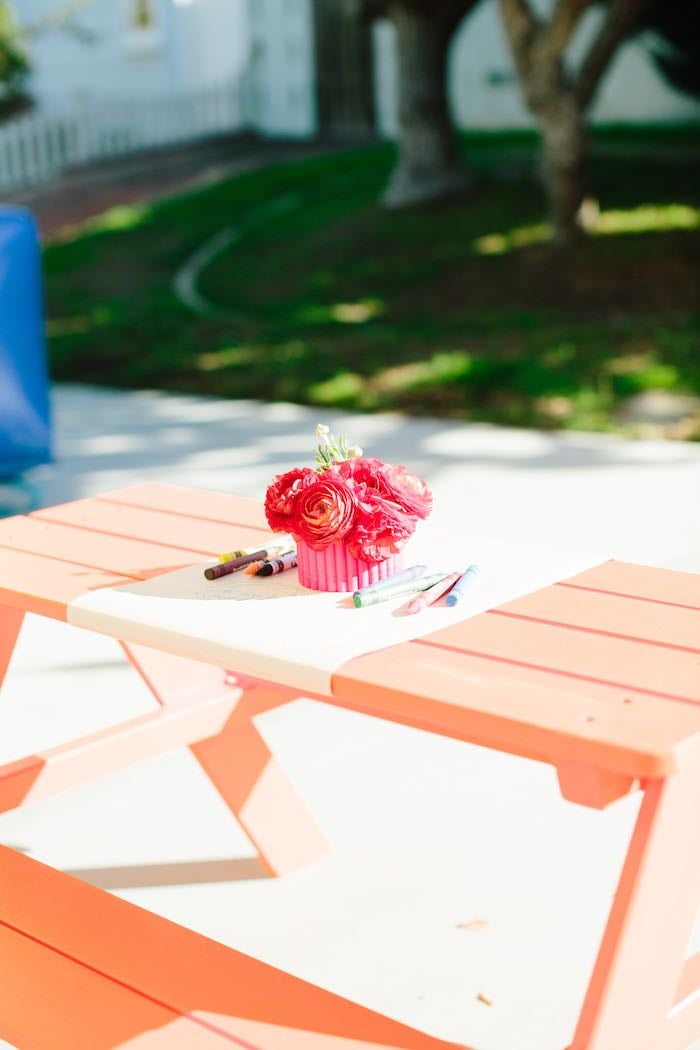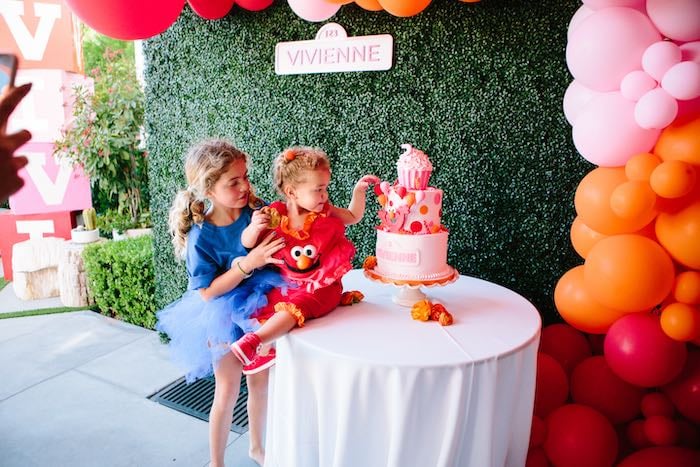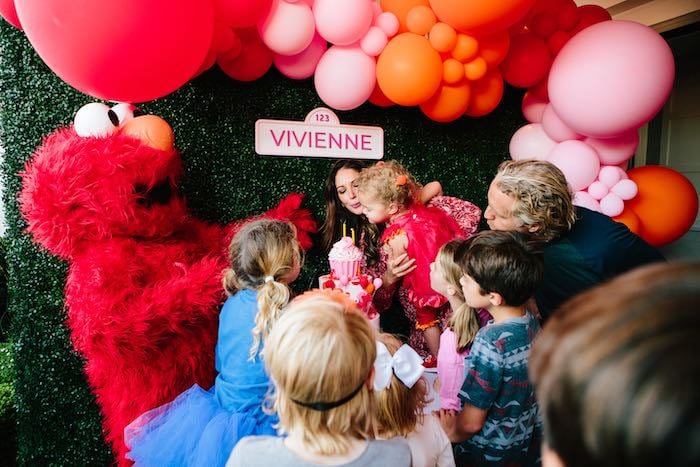 From Alissa: Vivienne or Vivi (as she's known to her family and friends), loves Elmo, so for her 2nd birthday party, her mom, Jamie, wanted to throw her an Elmo themed party complete with Elmo himself!
Our party concept was "Elmo's World". We incorporated red, orange, and pink colors into the aesthetic. An Elmo bounce house was needed to keep the older kids occupied. We also added kid and adult seating and balloons to the entry area so guests could see the party from a distance.
Balloons are almost a must, with kids parties, so we added these in a few key areas, such as a large garland on the family's house. To this, our balloon artist added Elmo faces! We also did a cake backdrop with balloon garland which also doubled as the photo wall as well, to help save on costs.
To help create Elmo's world we had a prop vendor create a street sign with the guest of honor's name. We also added a large Elmo cutout, to greet the kids as they entered the homeowner's property. Throughout the yard, we added other props from Elmo's world, such as the piano, shade, Dorothy, door, and Elmo's crayon!
Details
We also created giant building blocks with "Vivi's" name spelled out. These oversized blocks created a wow moment and a fun element to the party. The great thing about the props was that they could all be keepsakes for the guest of honor. The street sign, building blocks, and Elmo props can all be repurposed in the child's room for them to enjoy over time.
For the adults, we created a large grazing table, that was relaxed yet plentiful. We wanted it to have a fall feel since the party happened at the end of the fall season, so we made sure to add lots of fruits, berries and fall foliage.
For the kids, we made everything easy to pick up and handle, so we did little paper cups of veggies, and paper containers of chicken fingers. We had to incorporate Elmo's face too, so we made an Elmo fruit platter.
Other concepts we incorporated were places for kids to draw on craft paper, which we wrapped around the tables. We also used crayon containers as floral containers for our centerpieces. These we bought on Amazon and were fairly inexpensive.
Cake
The cake is just a beautiful, perfect cake, in the party color scheme with the number 2 at the top, since that's how old our guest of honor turned. And we added her name to the bottom of the cake as well. It was truly beautiful and a picture-perfect moment.
And of course, we had Elmo come toward the end of the party to take photos with the kids and sing Vivi happy birthday. Vivi embraced Elmo more than any of the other kids and it was a special moment to see.
What's your favorite party ideas in this Adorable Girl's Elmo Birthday Party? Let us know in the comments below.
For more ideas, follow us on Instagram @prettymyparty and Pinterest and join us in our private Facebook group.
Party Vendors
Event Production: Alissa Hussey Productions
Photographer: Mirelle Carmichael
Caterer: The Ripe Choice
Balloon Vendor: Balloon & Paper
Rentals: Teak & Lace
Props: Anpal's Wooden World
Cake: Sweet & Saucy
Elmo: Send in the Clowns
Bounce House: Party on Rentals
Signage: Creative Amme