Creative Party Platter Ideas
These creative party platter ideas will have everyone talking at your next party!
Who says store-bought, ready-made food items can't be awesome party foods? With delicious store-bought stuff and a ton of creativity, you can make some seriously impressive party platters that are going to be perfect for any occasion.
Having a party is definitely a blast. With so much fun, games, and all around merriment, parties are definitely something to look forward to whether it's for birthdays, family gatherings, anniversaries, or any other joyous occasion.
However, not all aspects of parties are fun. With so many things to consider (invitations, decorations, food, giveaways, games, etc.) party prep can be very stressful. That's why party platters are super popular!
A great party platter can only take a couple of minutes to prepare, and they can be a huge hit at any party. They're perfect for whatever themed party or occasion you're celebrating too. So it's always nice to have great party platter ideas in store.
From fresh fruit platters to healthy vegetable platters with delicious dips, we've got them all here! Take inspiration for your next party with these 18 super creative party platter ideas.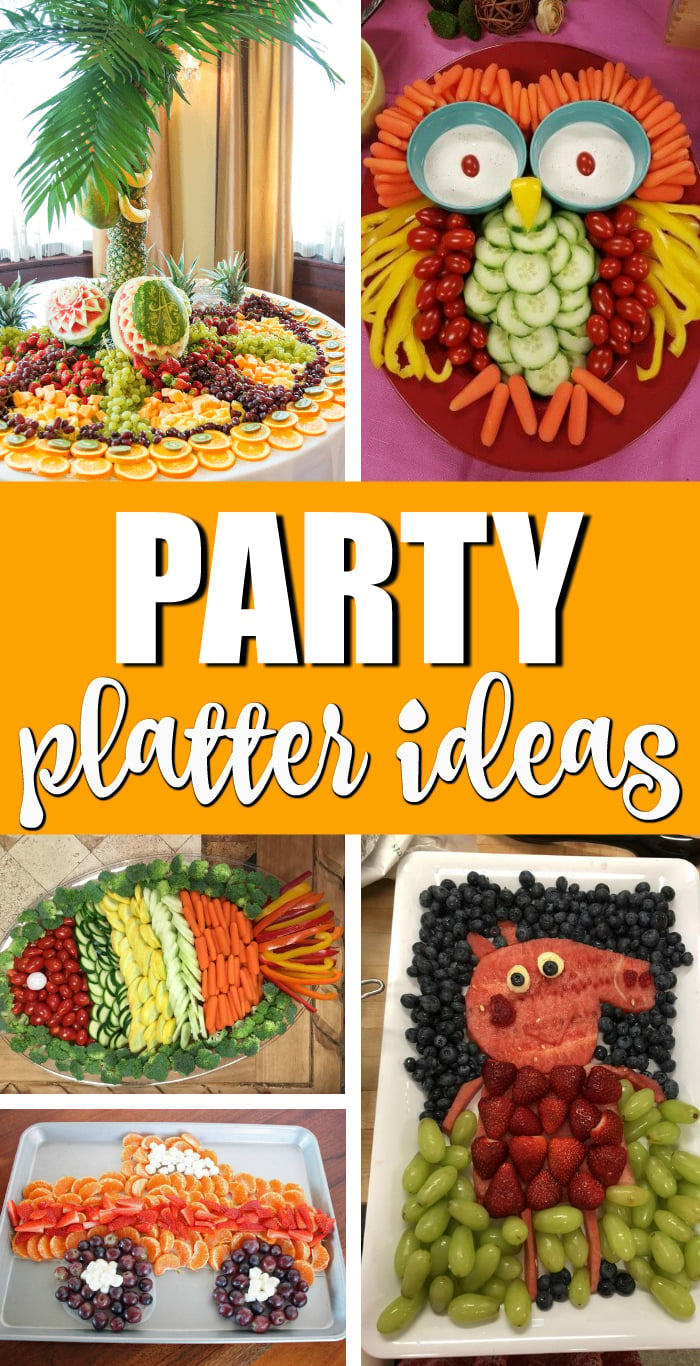 See also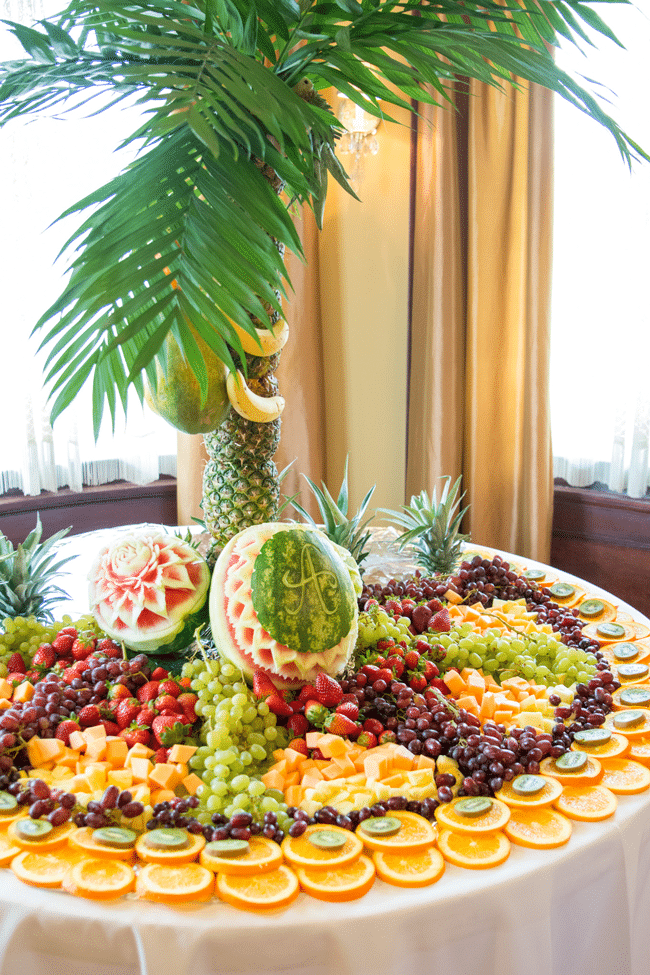 Party Platter Idea #1: WOW! This Jungle Theme Fruit Display is absolutely breathtaking! Just imagine seeing this at your party!
We love the creative use of whole pineapples for the tree trunk, and it's great that this spread has so many types of fruit to suit any picky palates!
From oranges and grapes to kiwis and papayas, this amazing fruit display has everything. Oh, and before we forget, just how cool are those watermelon carvings?
This fruit display is definitely going to be the talk of any party.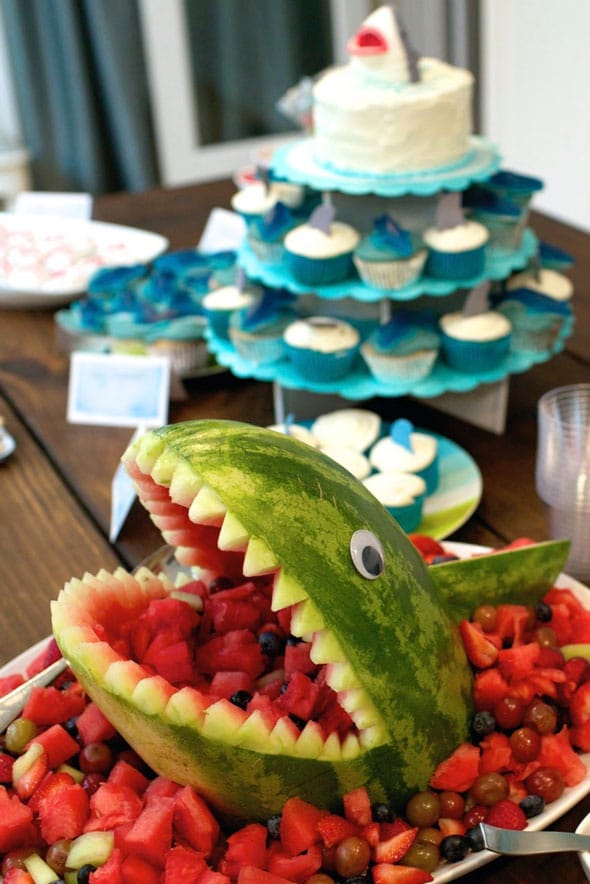 Party Platter Idea #2: How cute is this Shark Fruit Display? Perfect for getting some delicious but healthy sweets in your kid's birthday party, this shark fruit display with watermelon, strawberries and grapes will go great in a shark-week themed, a beach-themed, or an underwater-themed party!
The kids are definitely going to love this one!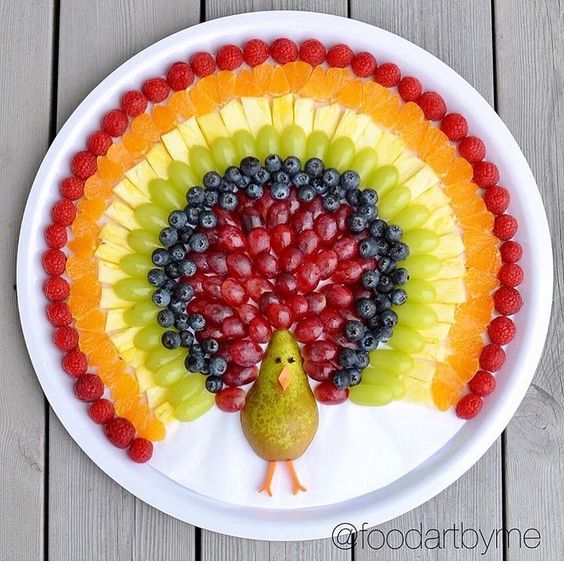 Party Platter Idea #3: This Thanksgiving Turkey Fruit Platter is super nice and simple! If you want your kids to have something a little healthier during Thanksgiving dinner, definitely give this one a go!
The little one's are going to love plucking off the "feathers" from Mr. Fruit Turkey, and before you know it, you're going to be thankful that all the kids have eaten something nutritious!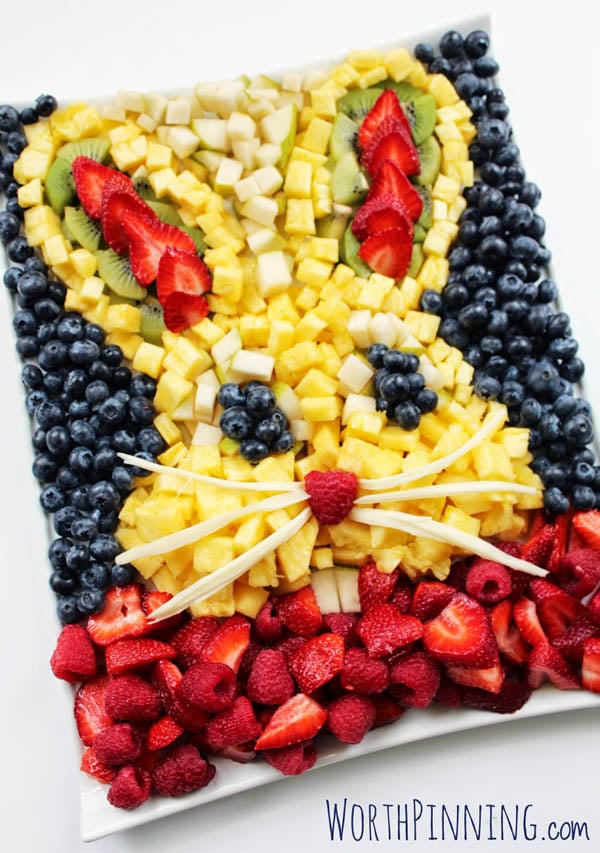 Party Platter Idea #4: If you want to keep the little ones from eating nothing but chocolate eggs for Easter, then you definitely want to make them something that's going to entice them away from unhealthy sweets!
This Easter Bunny Fruit Platter is a super cute and yummy way to get your kids to eat their fruits!
With pineapples, pears, kiwis, blueberries, raspberries, and strawberries, the little ones are surely going to get their fill of healthy alternatives to your typical Easter sweets.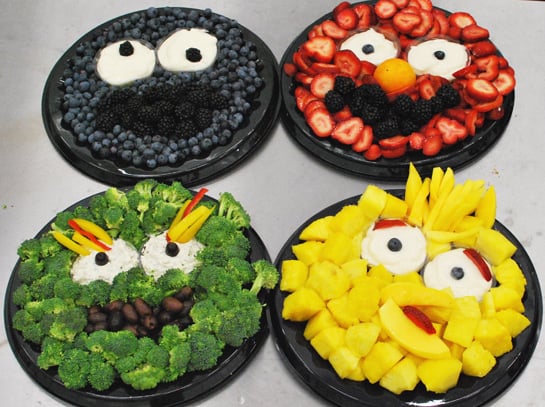 Party Platter Idea #5: These Sesame Fruit and Veggie Platters are so adorable! We love the creative use of various fruits and veggies to suit each character's color!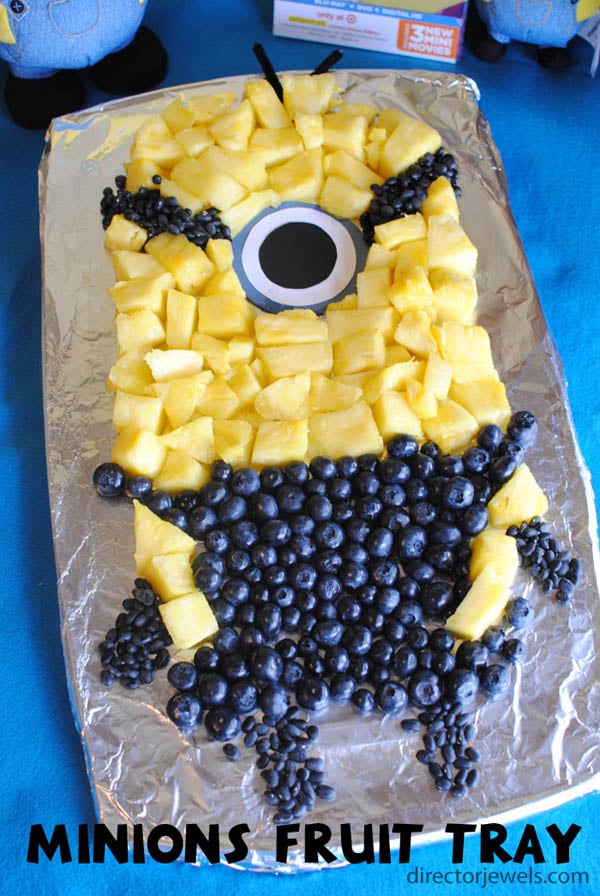 Party Platter Idea #6: Minions have quickly become some of the most beloved children's characters these days!
If your kid is one of the thousands of Minions fans, they are definitely going to love having this Minions Fruit Platter for their special day.
With only two fruits (blueberries and pineapples plus a couple of black beans from the pantry) this Minions fruit tray is one of the easiest party platters you can make!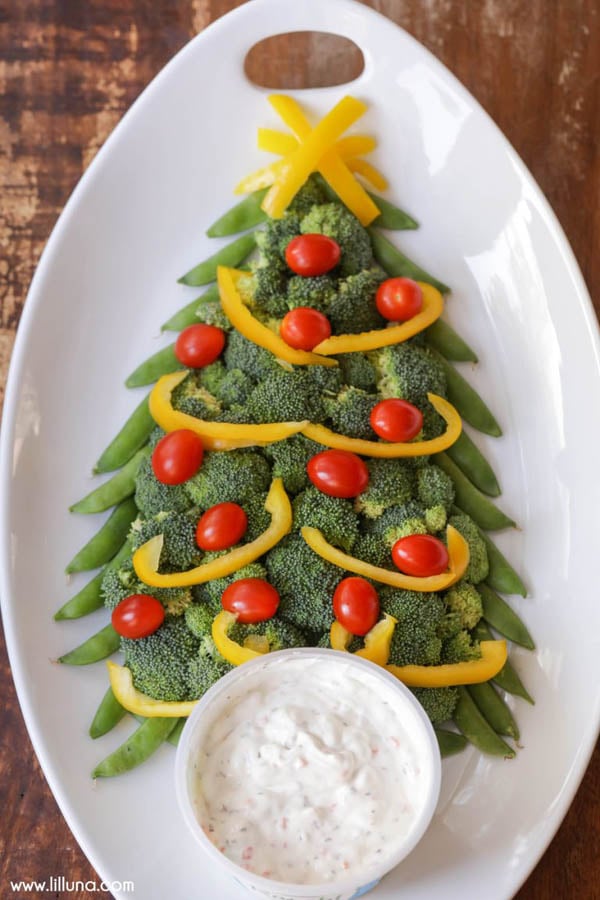 Party Platter Idea #7: Cute and nutritious! This Christmas Tree Veggie Platter is perfect for snacking during the holidays when you need to cut down on the greasy, rich holiday food.
We love the super creative use of yellow bell peppers as string lights and the cherry tomatoes as baubles!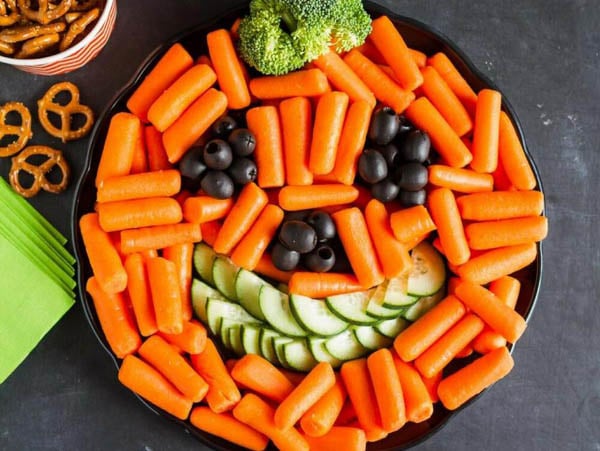 Party Platter Idea #8: Here's a simple but adorable Pumpkin Vegetable Tray that's perfect for your Halloween party!
With baby carrots, black olives, cucumbers, and some broccoli, there's nothing scary at all with eating off this platter!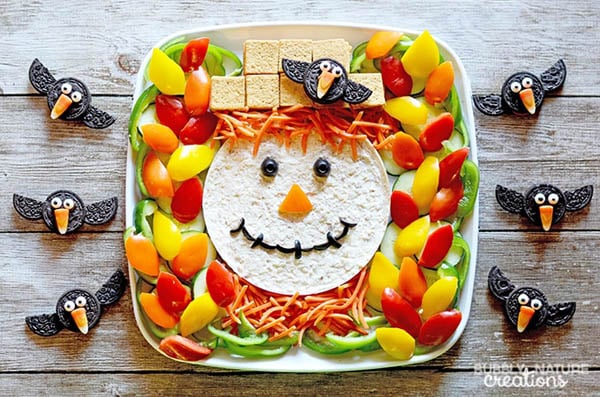 Party Platter Idea #9: This Scarecrow Veggie Tray is just pure adorableness! Our favorite are the adorable little birds surrounding the scarecrow.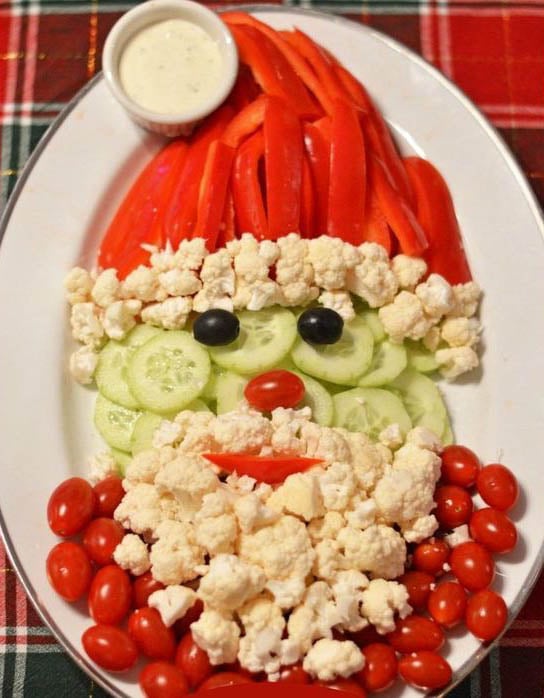 Party Platter Idea #10: Ho, ho, ho! This Santa Vegetable Platter is a fun way to get some veggies in your holiday diet! And it would look absolutely smashing on your table.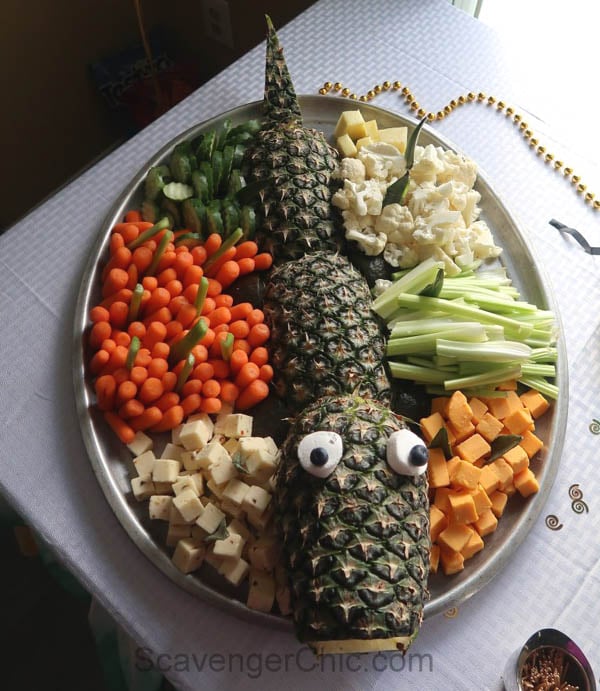 Party Platter Idea #11: What really makes this Alligator Cheese and Veggie Platter such a standout is the creative use of pineapples to make up the alligator's body. Genius!
Adding some cheese cubes to this veggie platter is a great idea to add a bit of creaminess and saltiness to your veggies.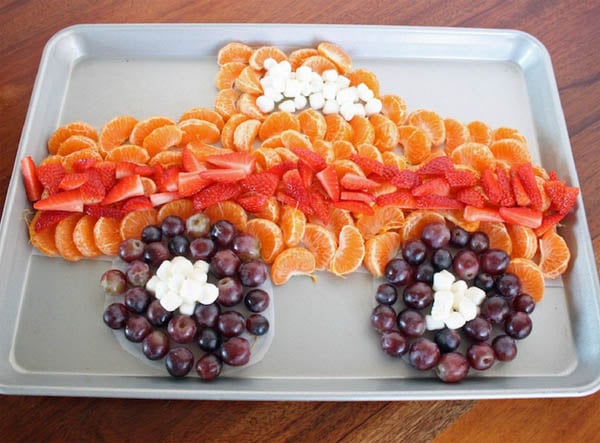 Party Platter Idea #12: The vibrant colors of this Easy Monster Truck Fruit Tray is a surefire way to get the kids into it! If your little tyke is into monster trucks, make sure to try your hand at this awesome party platter.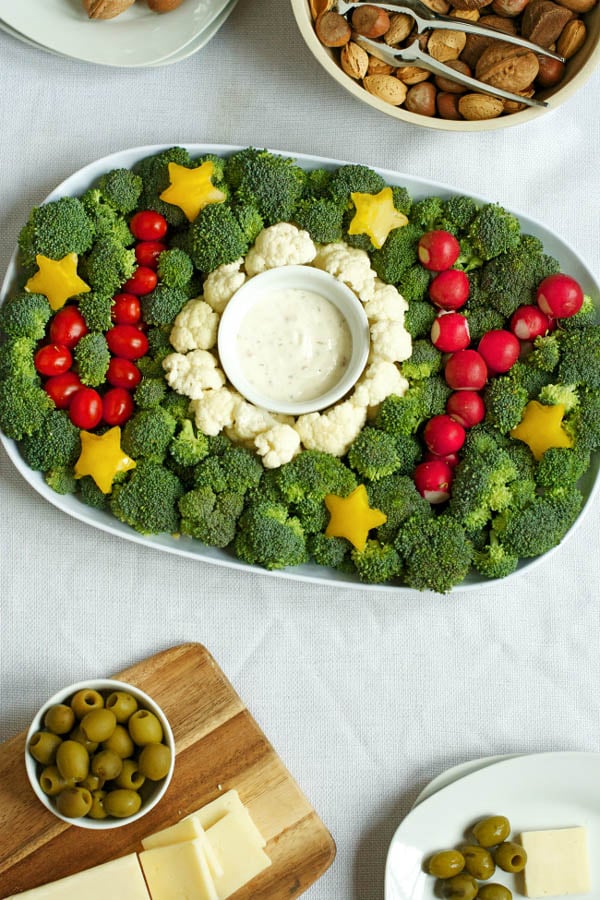 Party Platter Idea #13: Spread joy and holiday cheer with this brightly colored Holiday JOY Veggie Tray!
A lovely array of broccoli, cauliflower, yellow peppers cut into stars, and cherry tomatoes make up this visually stunning display.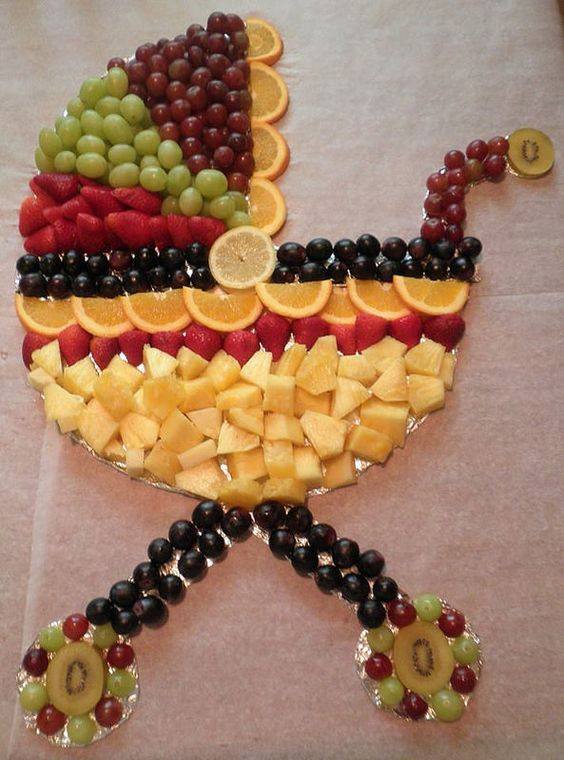 Party Platter Idea #14: This Baby Carriage Fruit Display is absolutely perfect for a baby shower! It's pretty and super nutritious, which is great for the mom-to-be!
Party Platter Idea #15: This Owl Vegetable Platter is so cute and colorful! The pretty colors of the bell peppers, tomatoes, carrots, and cucumbers make this veggie platter look so appetizing.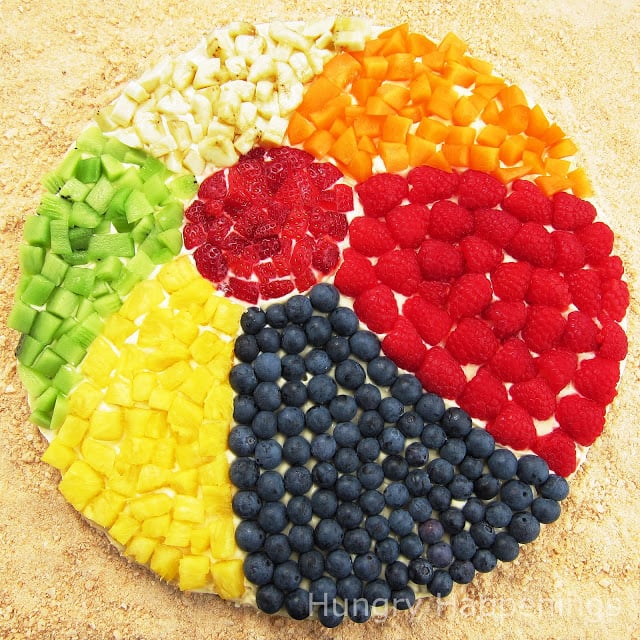 Party Platter Idea #16: This Beach Ball Fruit Platter is great for any summer party! The brightly colored fruits and neat arrangement of this fruit platter spells a boatload of fun.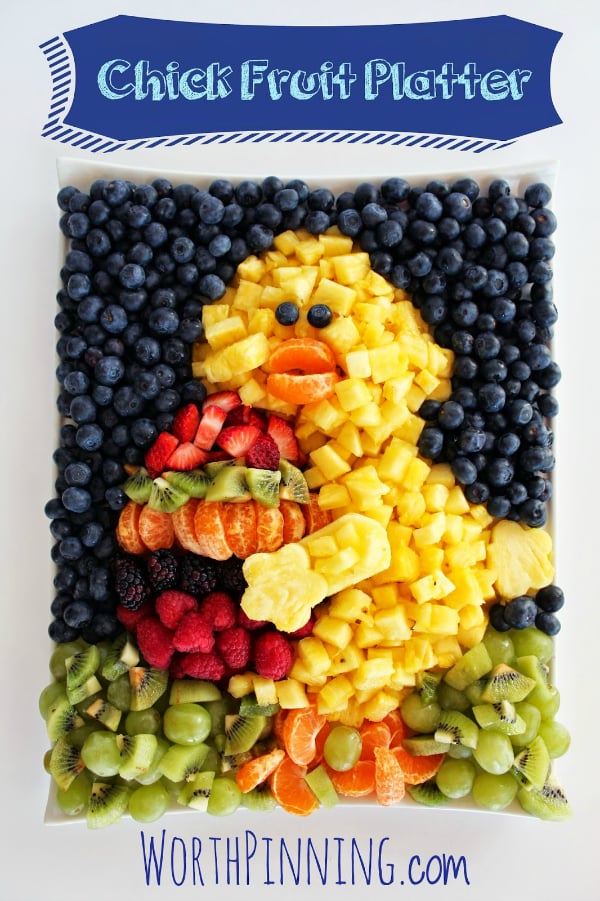 Party Platter Idea #17: Aww, this Chick Fruit Platter is absolutely lovely.
Pineapple cubes, blueberries, kiwis, grapes, raspberries, oranges, and strawberries make up this bright-colored fruit platter that's great for Easter or a young one's birthday party!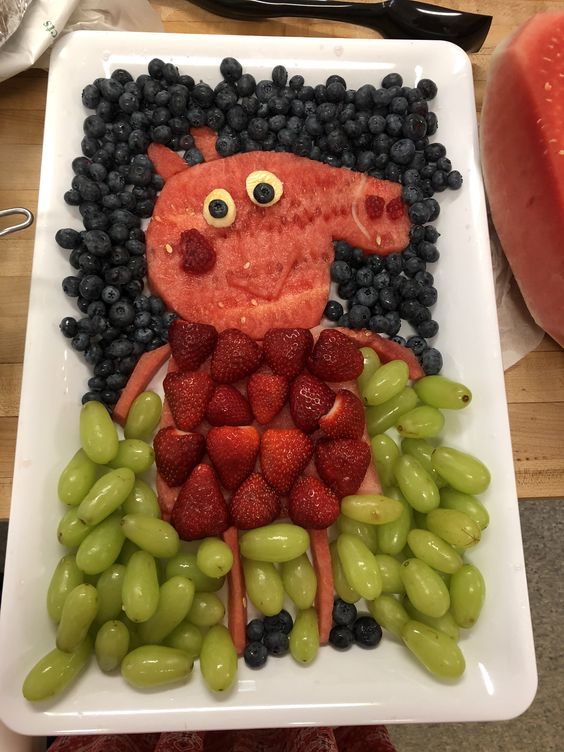 Party Platter Idea #18: Having a Peppa Pig themed party? Make sure you include this loveable Peppa Pig Fruit Tray in your dessert table for a sweet but healthy treat!
Which of these creative party platter ideas are you excited to try for your next party?
Do you have your very own go-to party platter idea that is always a hit at your parties?
Share your favorite party platter ideas by leaving a comment below!
For more party ideas, follow us on Instagram @prettymyparty and Pinterest and join us in our private Facebook group.
Shop these party platter essentials:
(Amazon Affiliate)