29 Fantastic Donut Themed Party Ideas
Does your little one want a donut party? If so, check out these sweet donut party ideas!
We're LOVING the donut party trend for many reasons. One being the totally AWESOME donut walls we've all been seeing for parties, showers and weddings! So, if you're looking for a fun and fabulous party theme, then be sure to check out these 29 Fantastic Donut Themed Party Ideas!
Donut Party Supplies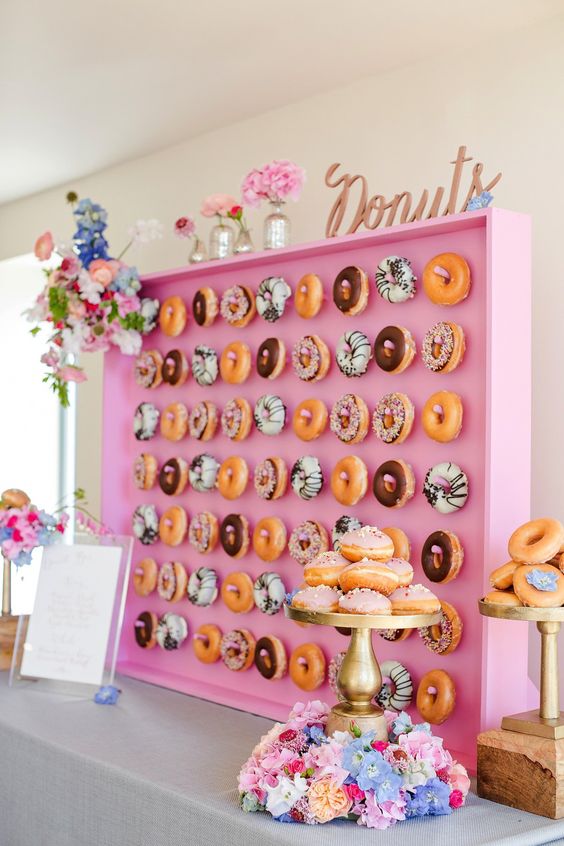 How fabulous is this Donut Wall Display?! This can easily be a fun party DIY that you can whip up in no time for any event!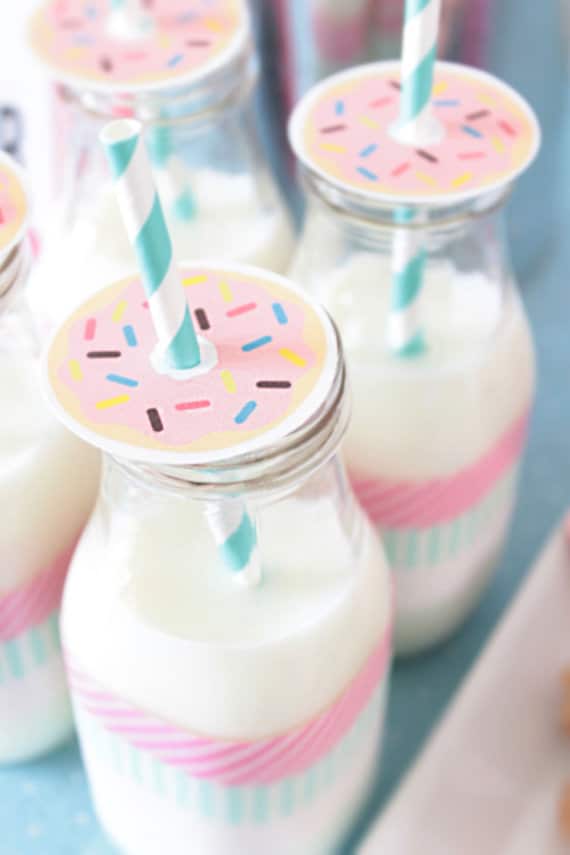 These Donut Party Straw Toppers are just too cute and the perfect added detail for a little girl's birthday party!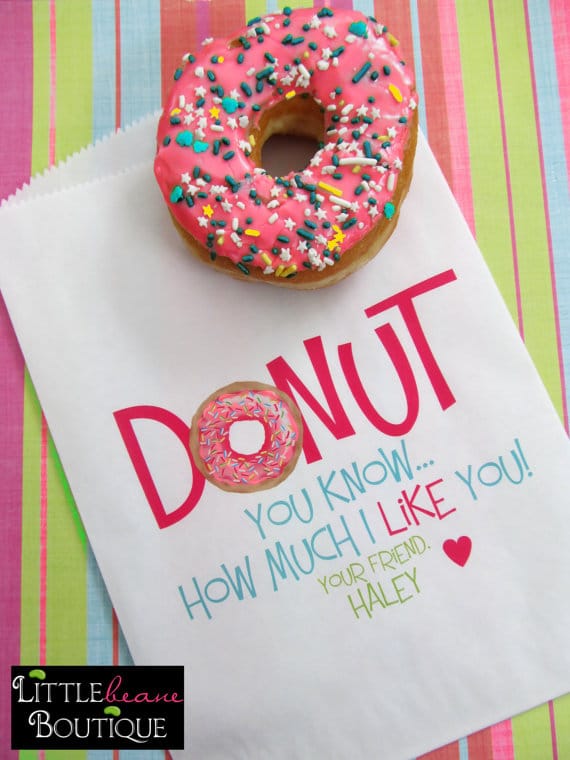 We just adore this sweet Donut Party Favor Bag.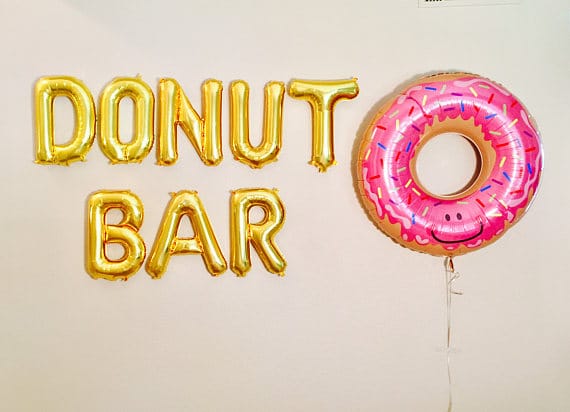 Make your donut bar stand out with these gold Donut Bar Balloons!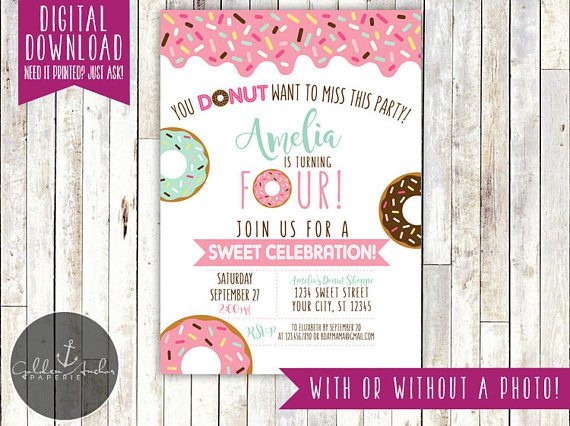 Need the perfect invite for your donut themed birthday celebration?! This Donut Party Invitation is perfect!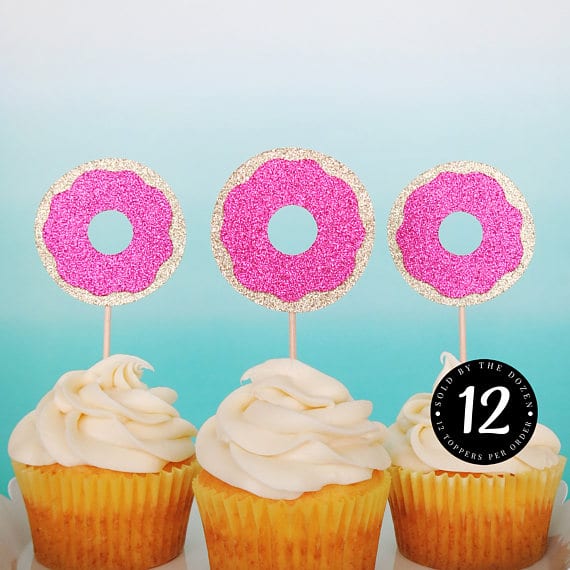 Dress up your cupcakes with these pink and gold glittery Donut Cupcake Toppers!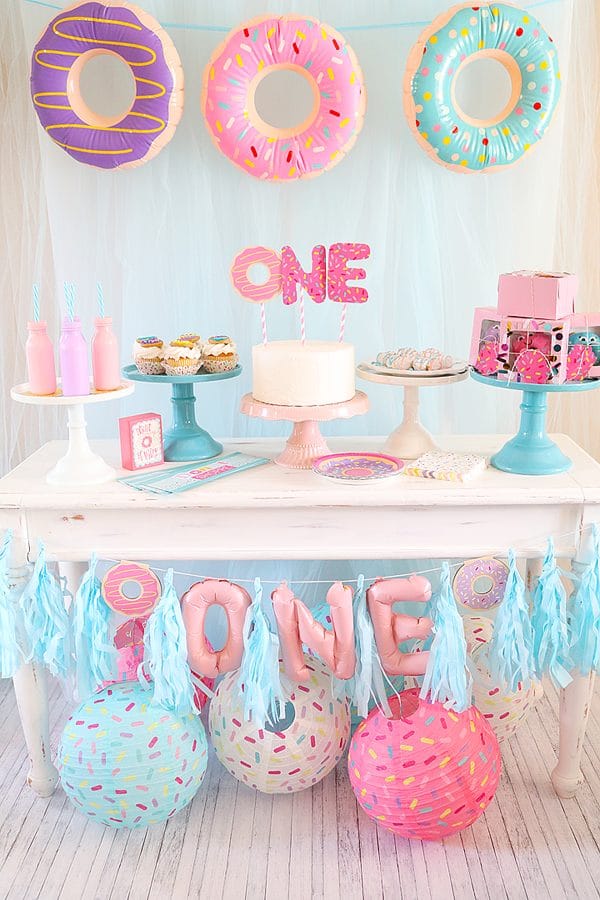 This Donut Party Dessert Table has F.U.N. written all over it! We're LOVING the sprinkle lanterns, donut cake topper and hanging donuts! PERFECT!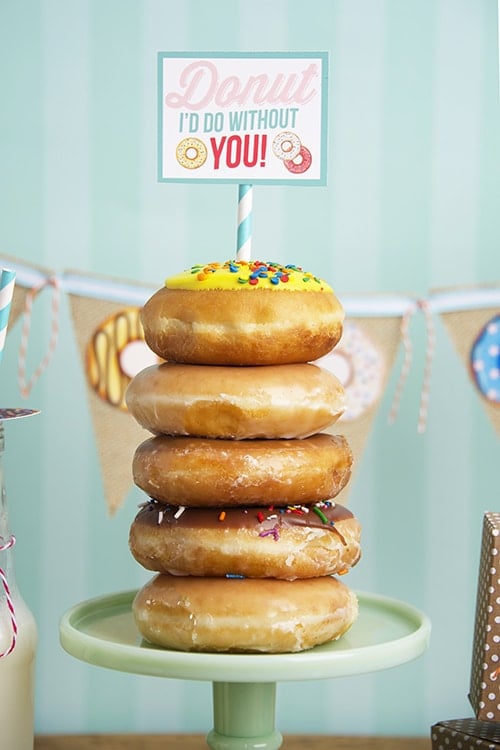 Grab these Free Donut Party Printables for your birthday celebration! There's nothing better than free printables!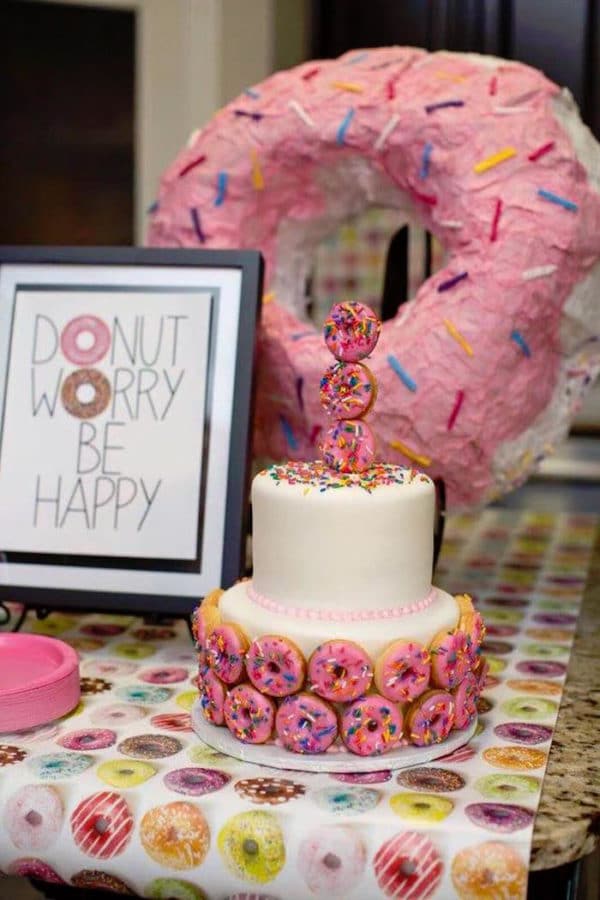 How cute is this Donut Birthday Cake?! It's even topped with pink donuts!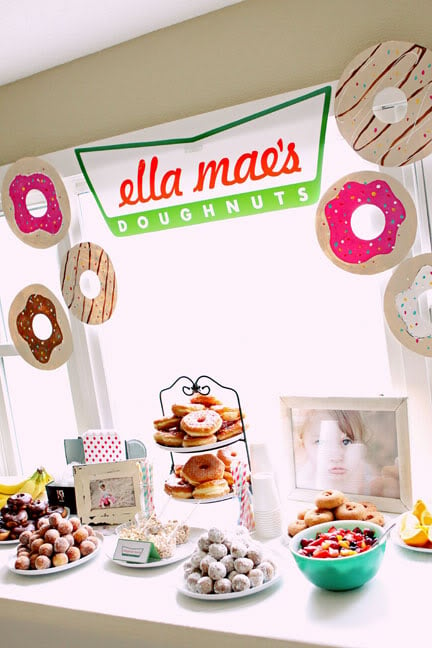 We love how this Donut Party Table features a banner that's personalized with the birthday girl's name! Too cute!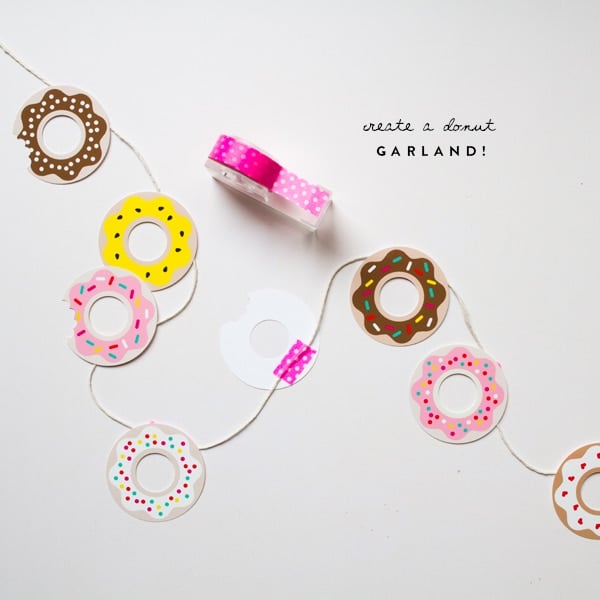 Grab this Free Printable Donut Garland and hang this at your gift or food table!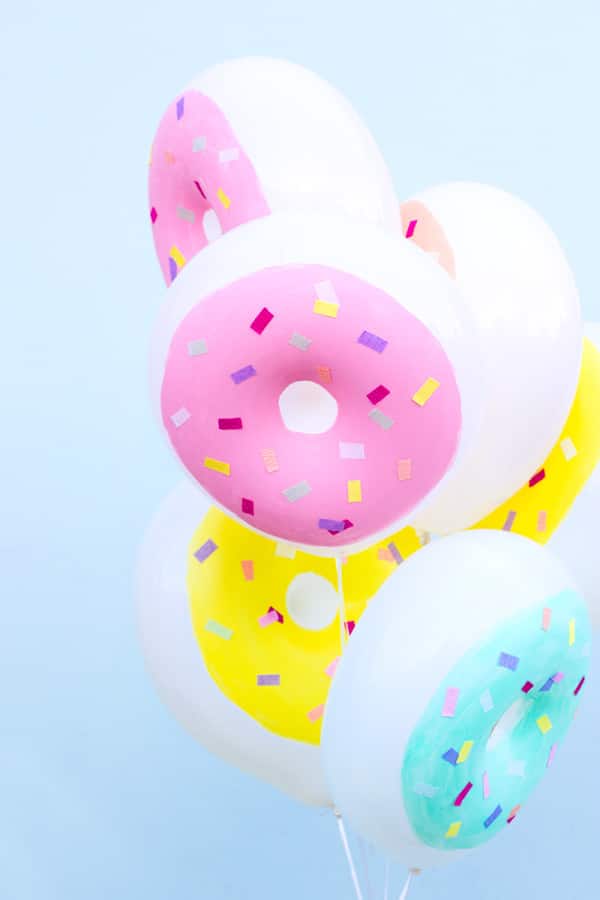 We're gushing over these DIY Donut Balloons! These are definitely a donut party must-have!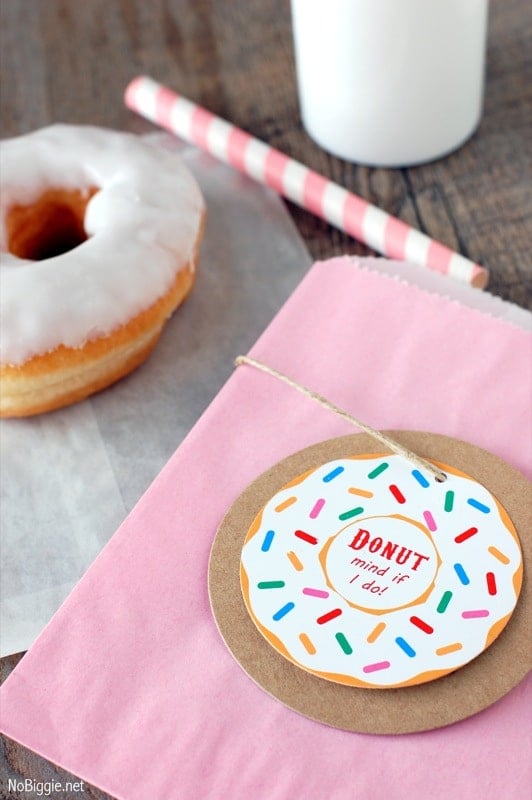 Grab this Free Donut Treat Tag Printable for your party bags!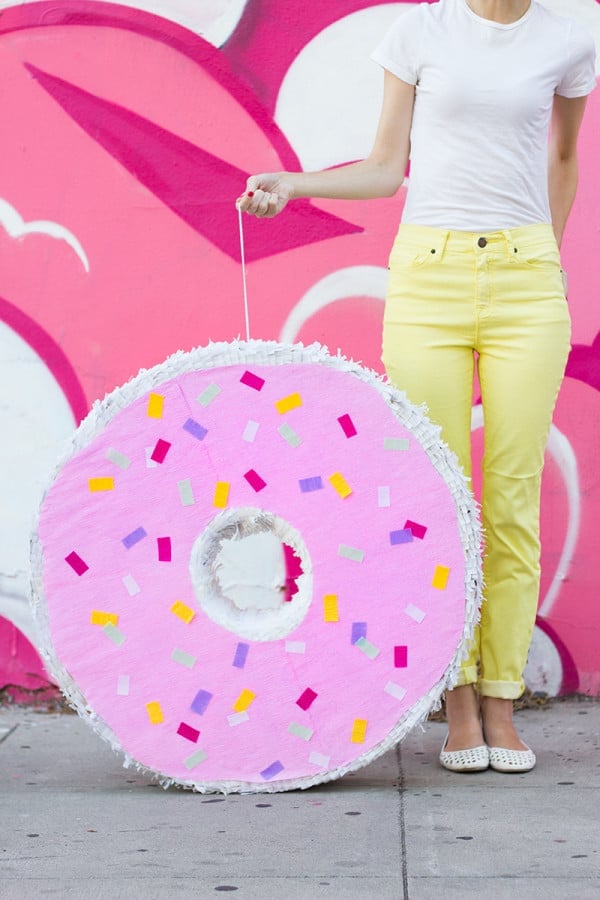 There's nothing better than a giant DIY Donut Pinata like this one at your birthday party!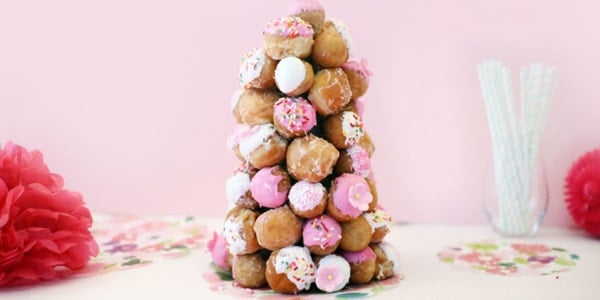 This DIY Mini Donut Tree would look perfect on your dessert table! Put one on each side of your cake!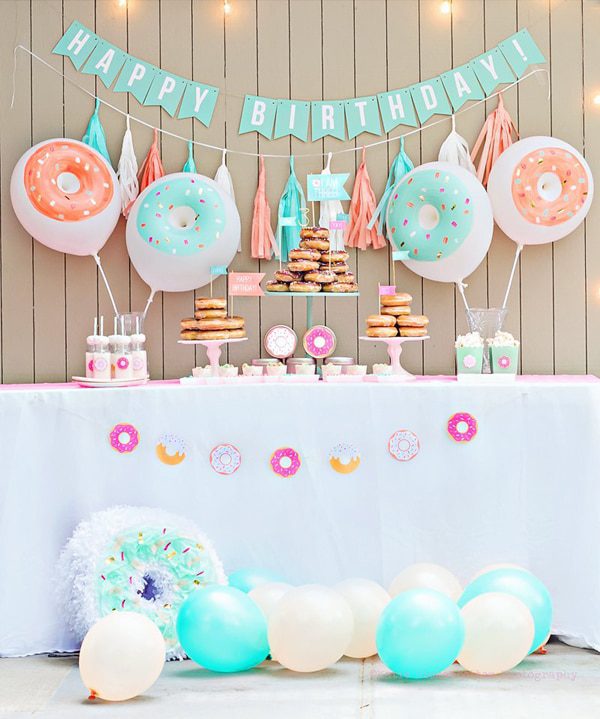 This pretty mint and peach Donut Dessert Table is perfect any girl, young or old!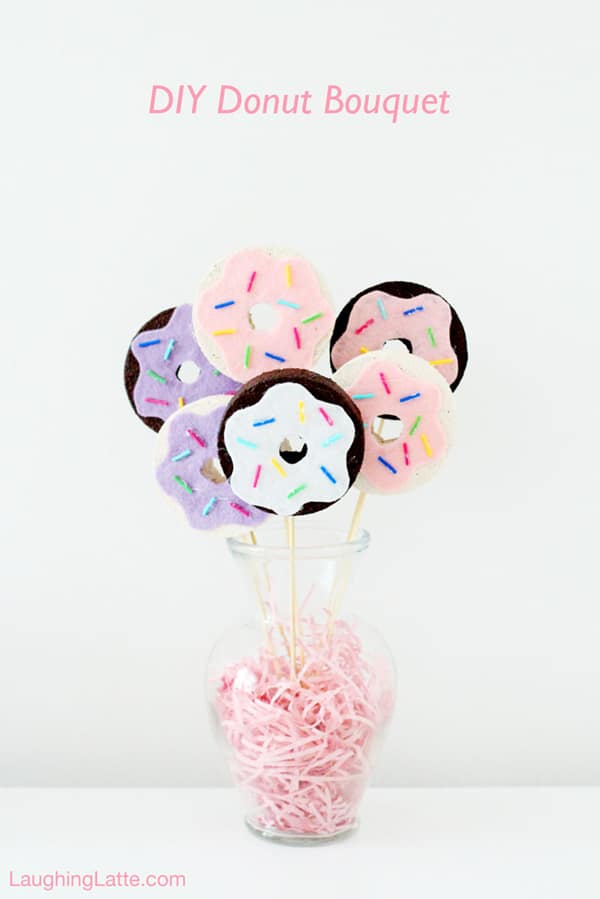 Get crafty and make this fun DIY Donut Bouquet Table Centerpiece!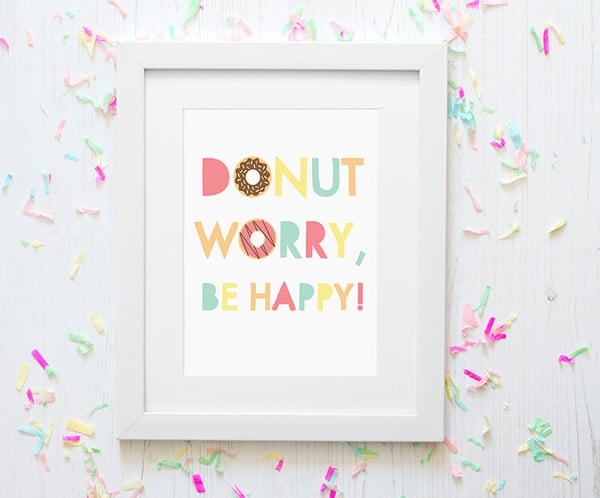 Here's another free printable for you! Just grab this Free Donut Printable Sign and hang it at your party! Everyone will love it!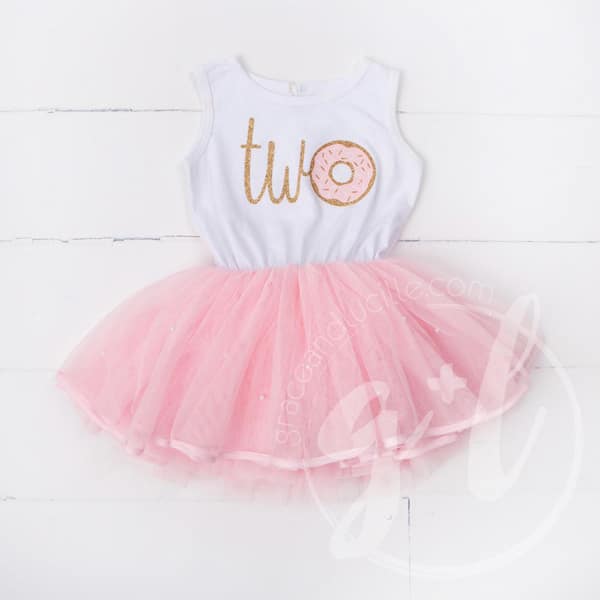 This Donut Party Outfit is "tutu" cute! Don't you think?!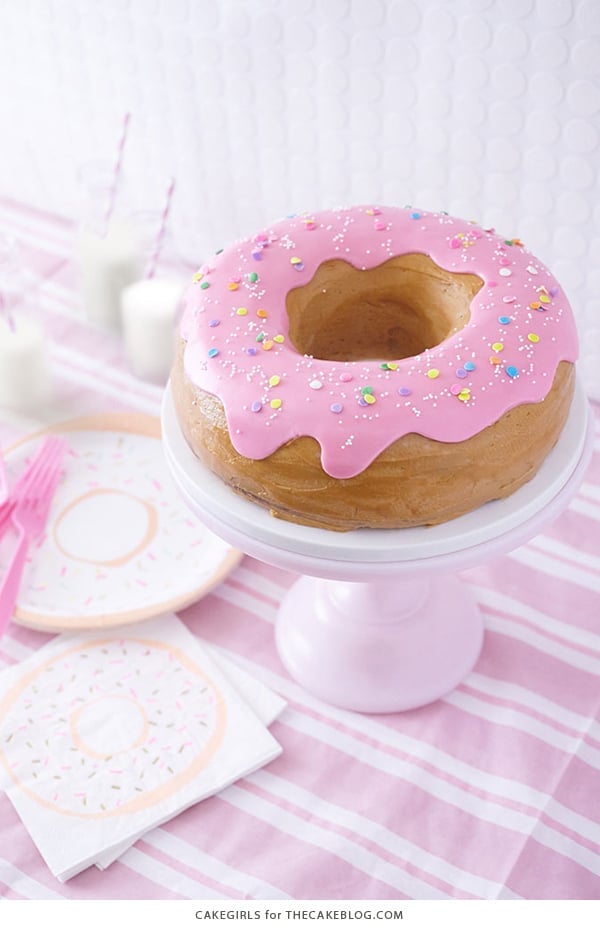 This Giant Donut Cake will make a great centerpiece on your sweets table!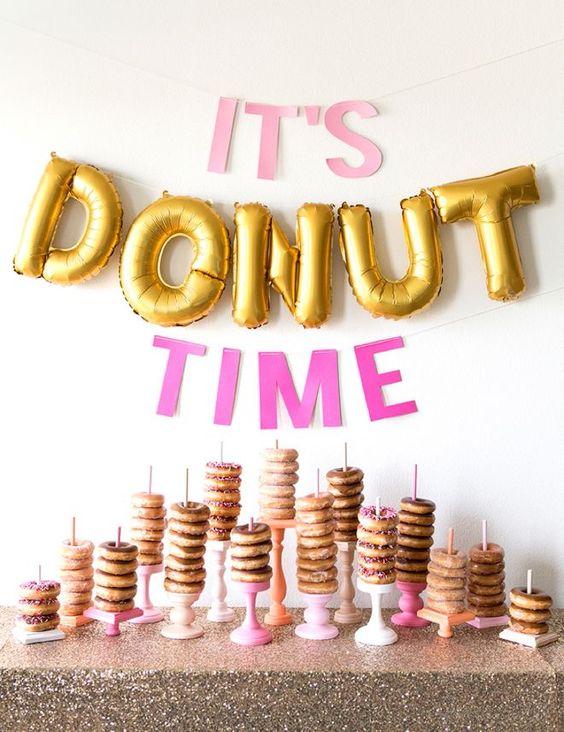 WOW! Now this is a Donut Bar! How fun would this be to have at your party?!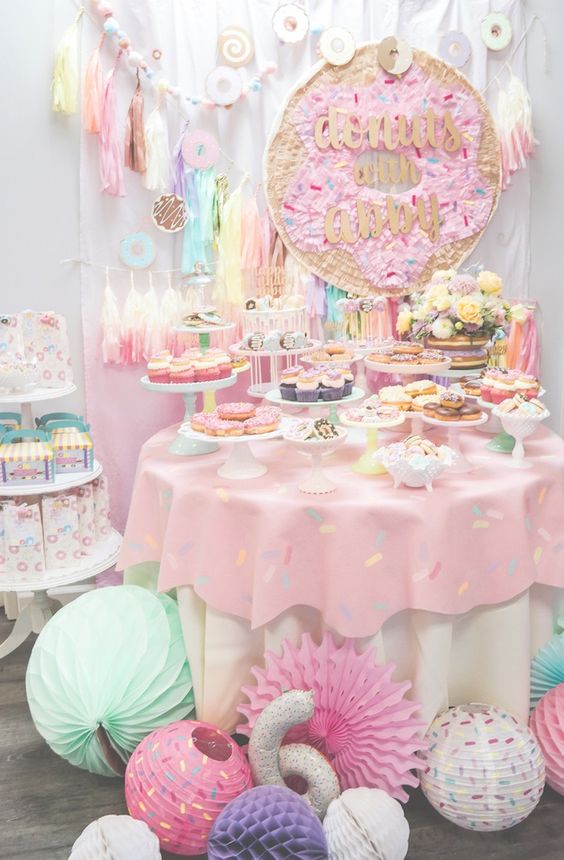 This gorgeous Donut Party Dessert Table is AMAZING! The details are sweet perfection!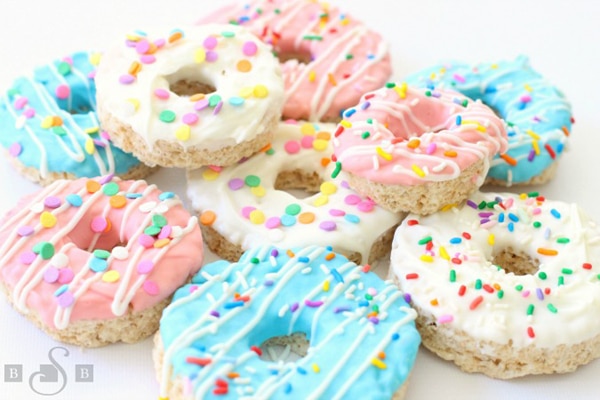 Offer these Donut Krispie Treats to your guests or give them as party favors!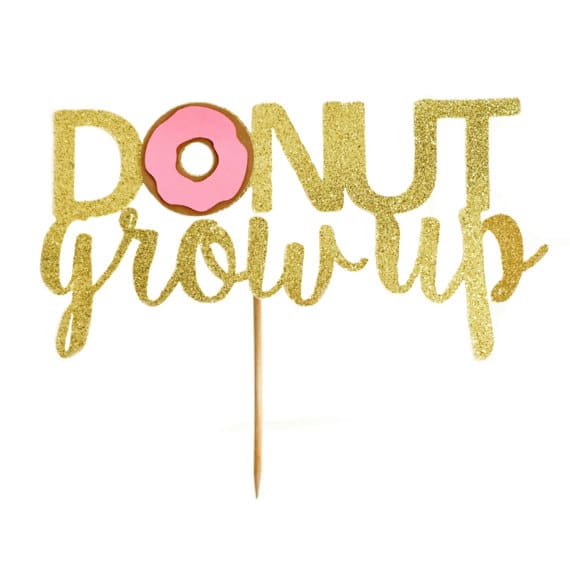 We love this Donut Cake Topper – perfect for this theme!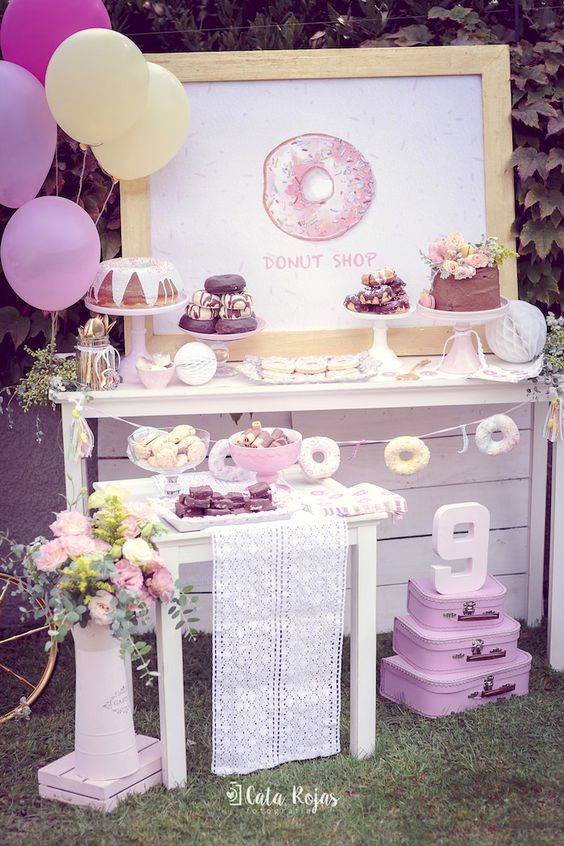 This Vintage Donut Dessert Table proves you can even do a vintage donut themed party in style!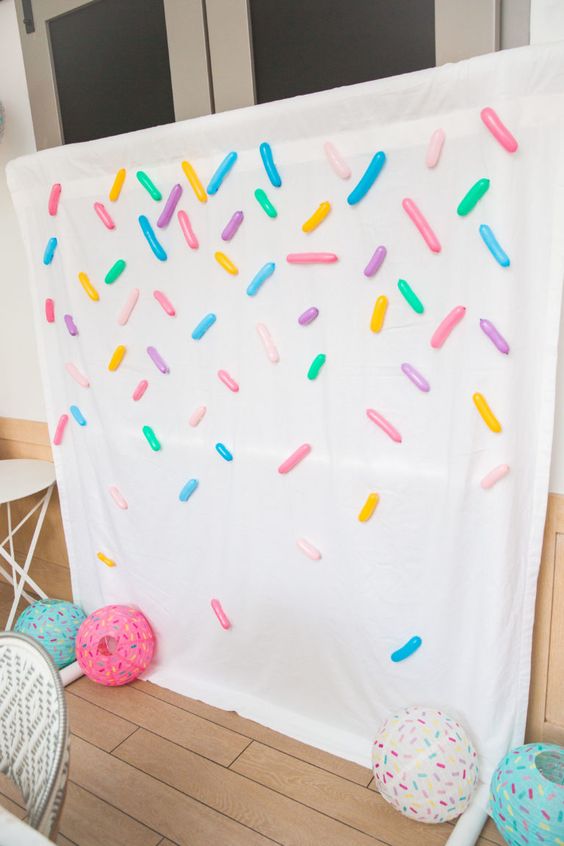 This Sprinkles Photo Booth Idea is pure genius for this theme!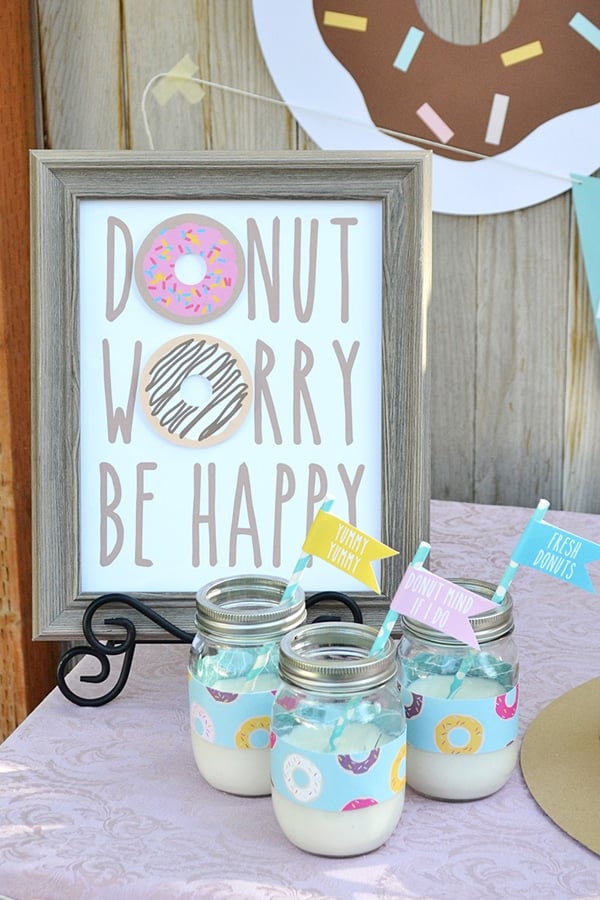 Grab these cute Donut Party Free Printables for your party!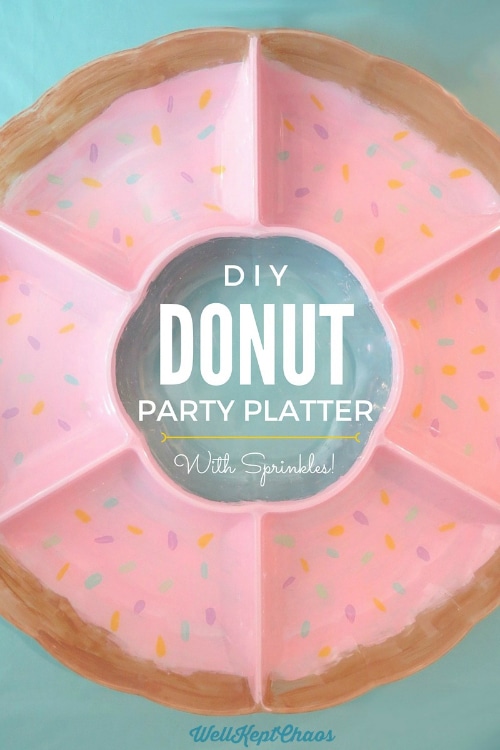 Learn how you can make this adorable DIY Donut Serving Platter for your party!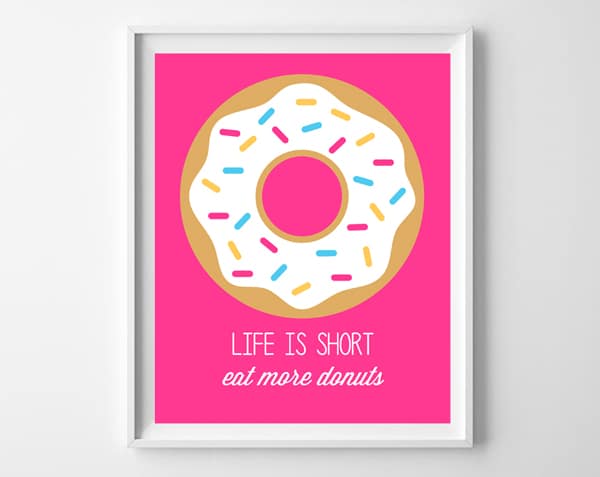 Here's another Free Donut Printable Sign that's great to add to your birthday!
Which of these 29 Fantastic Donut Themed Party Ideas are your favorites? Let us know in the comments below!
For more party ideas, don't forget to follow us on Instagram @prettymyparty and Pinterest and join us in our private Facebook group.