Boho Chic Second Birthday Party
We absolutely love this Boho Chic Second Birthday Party that features a modern take on the boho theme. With lots of neutrals and soft, floral textures, it was the perfect way to celebrate a little girl's big day!

[convertkit form=4996735]
Shop these Boho Chic Party Items:
The party, styled by Feast & Festivities, was originally planned to be held outdoors. Rainy weather changed those plans, though, and this sweet party was held in their home with immediate family.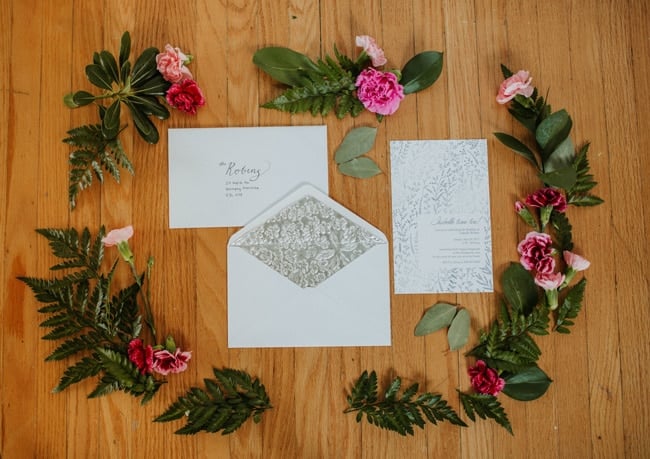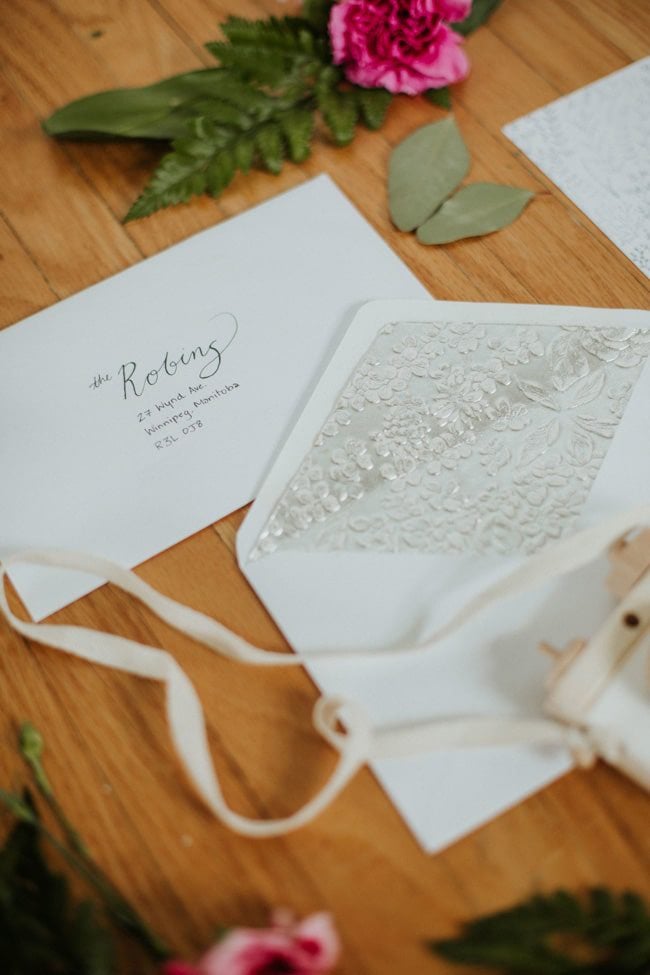 When you have a fierce and strong-willed 2-year-old, her personality totally drove the carefree and fun boho-themed party!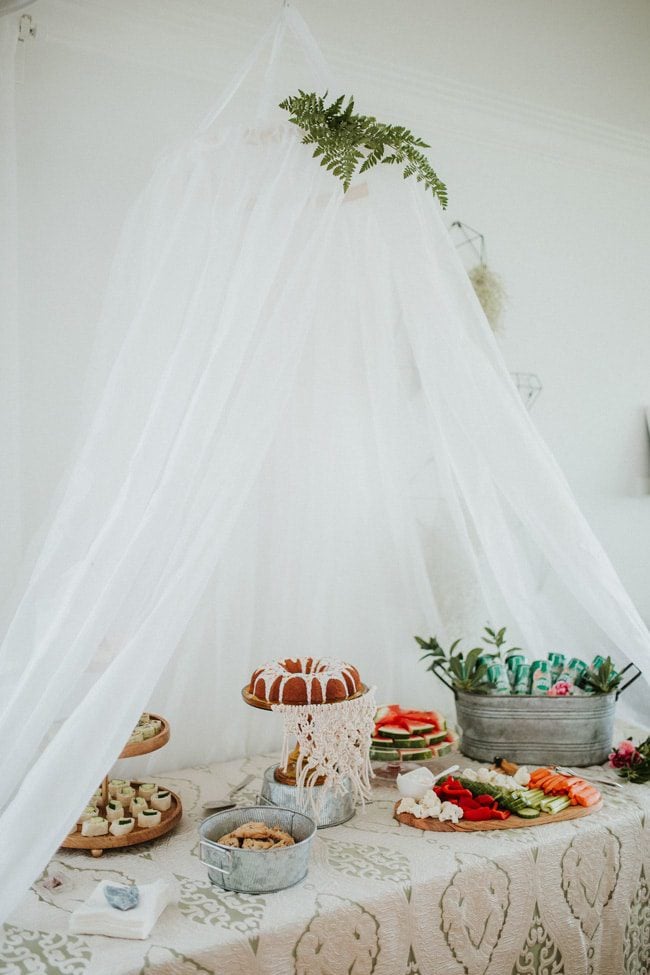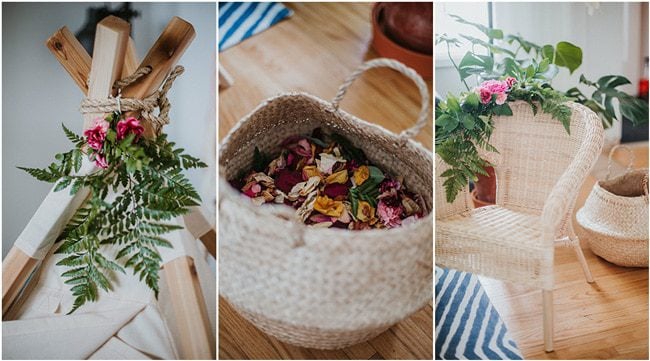 When it came time to open presents, the birthday girl sat in her wicker chair beautifully adorned with pink florals.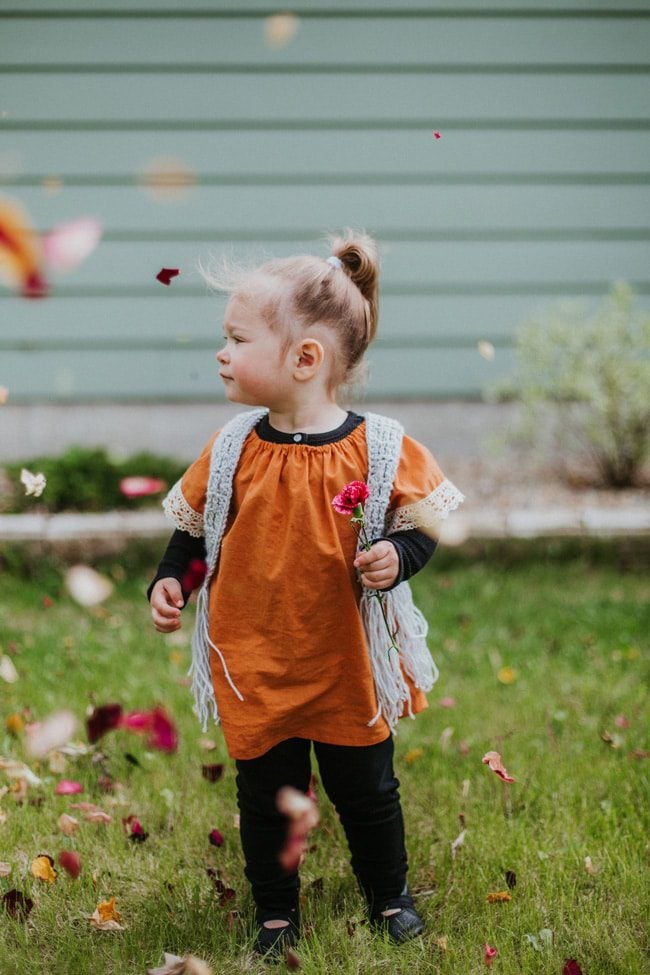 Kassandra Donaldson beautifully captured the moment the party was able to quickly slip outside to shower the birthday girl in dried wildflower petals and, as if on cue, the rain clouds parted for a few gorgeous pictures!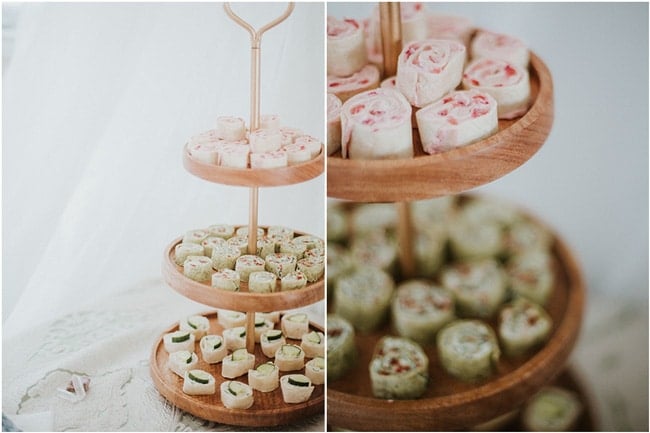 The food was kept light and finger-friendly. The variety of vegetarian pinwheels was a big hit!
There was also veggies and dip, watermelon and sparkling water.
Everyone loved the sweet homemade vanilla bundt cake and caramel chip cookies!
Most of the details were handmade and there were lots of DIY projects, including the macrame cake stand, garland and table canopy.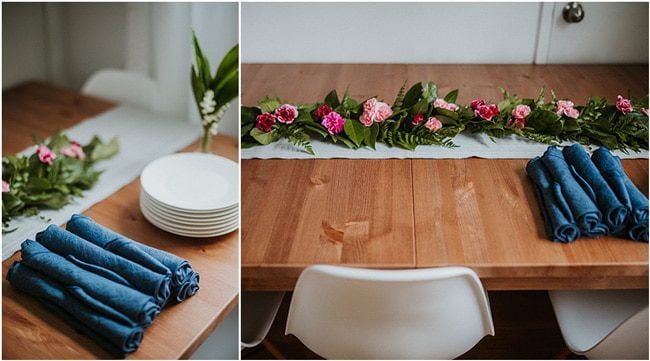 Stonehouse Creative created beautiful flower creations around the party that were boho chic and gorgeous!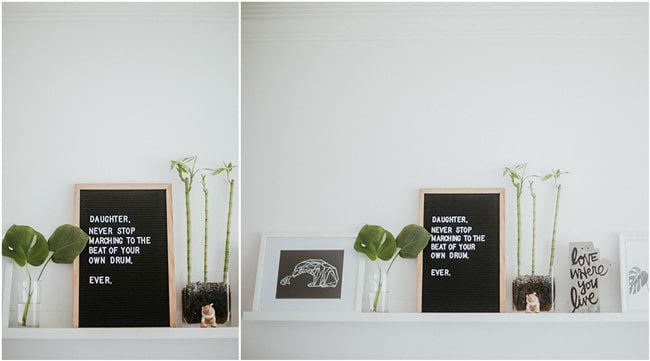 There was also beaded garland and a lot of natural and recycled elements, like beeswax candles on the cake, recycled fabric fringe garland, washable napkins and locally-made clothing for the birthday girl!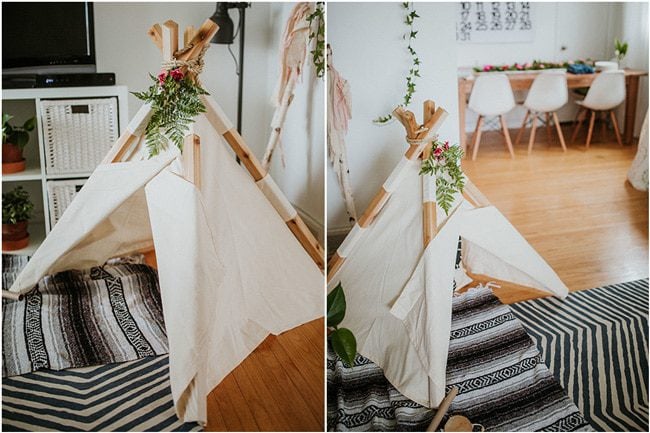 The kids played with handmade instruments made of recycled material, along with an awesome play tent by Kate + Norah Co.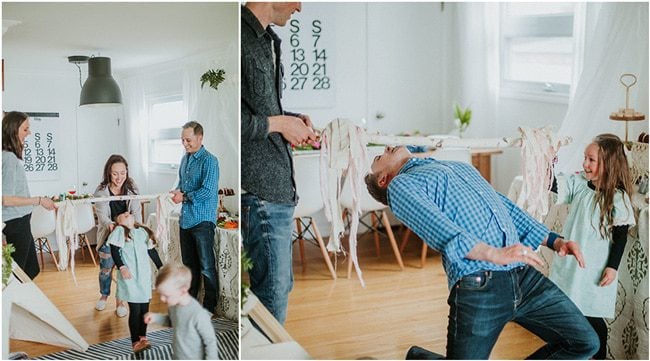 Everyone loved playing limbo using a local birch branch! So fun! Happy birthday sweet girl. Nothing is better than boho chic fun!
What detail in this Boho Chic Second Birthday Party is your favorite? Let us know in the comments below!
For more party ideas, follow us on Instagram @prettymyparty and Pinterest and join us in our private Facebook group.
Vendors & Credits
Planning and Design – Feast & Festivities // Photography – Kassandra Donaldson // Florals – Stonehouse Creative // Tent – Kate + Norah Co.