23 Roarsome Dinosaur Birthday Party Ideas
Does your little one love dinosaurs? Plan a roarsome dinosaur birthday party with these dino-mite ideas!
It's no wonder why dinosaur birthday parties have been popular for a long time. There are so many fun and creative ideas for a dino-mite dinosaur birthday celebration for both boys and girls.
How to throw a dinosaur birthday party
Kids love dinosaurs! That's a given fact. So if you're thinking of awesome kids birthday party ideas, what would be more fun than to throw a dinosaur themed birthday party?
Find creative inspiration for your child's dinosaur party with ideas for the birthday cake, desserts, decorations, games, and more.
From an awesome dinosaur cake to super creative and fun dino games, we've got you covered!
Dinosaur Birthday Party Supplies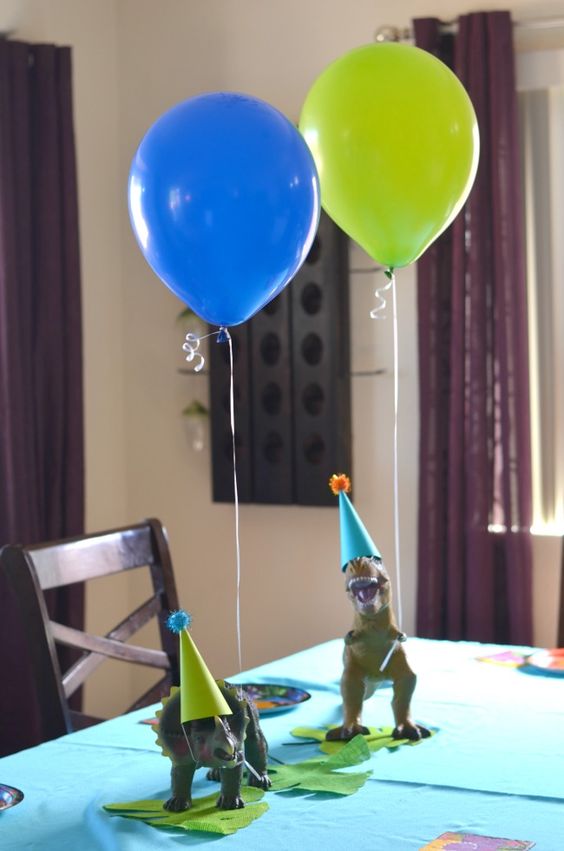 Dinosaur Party Idea #1: These adorable Dinosaur Balloon Weights are an easy idea for the tables! The kids will love it!
It's super cheap too, since you probably have a couple of little dino toys lying around the house.
Just strap some birthday balloons on them and you've got yourself some cool dinosaur decorations and centerpieces.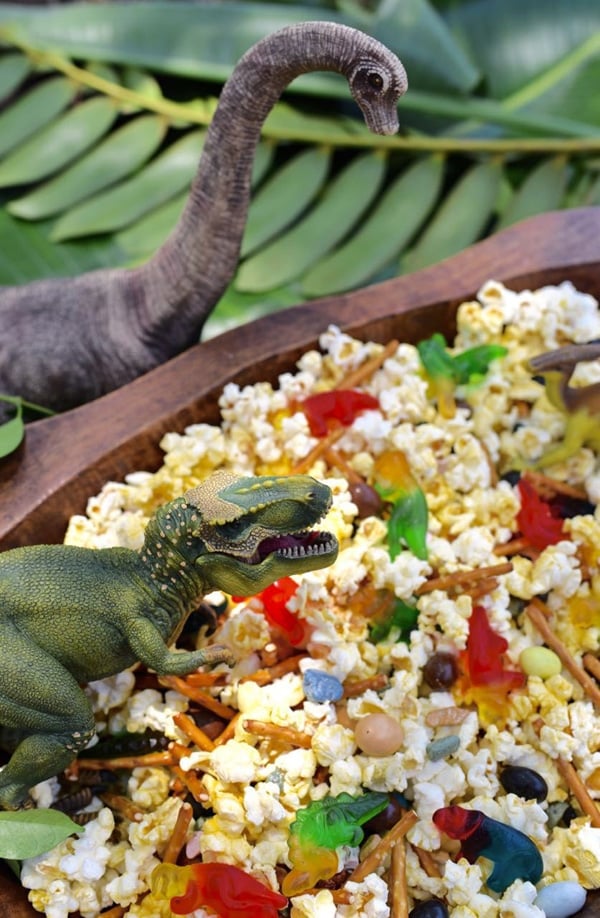 Dinosaur Party Idea #2: Add this easy Dinosaur Party Mix to your offerings – complete with dinosaur gummies!
This is a great idea for an easy-to-make addition to your party table.
Don't forget to add a couple more of your kids' dinosaur toys to complete the setup!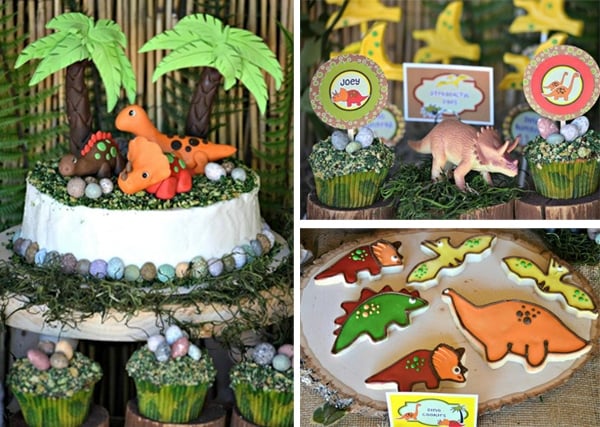 Dinosaur Party Idea #3: These Dinosaur Party Desserts include a fun cake, cupcakes and cookies.
Kids birthdays aren't complete without some themed sweet treats.
These cute dino food ideas will definitely make your dessert table one of the most memorable ones.
Just look at how adorable those dino cake toppers are!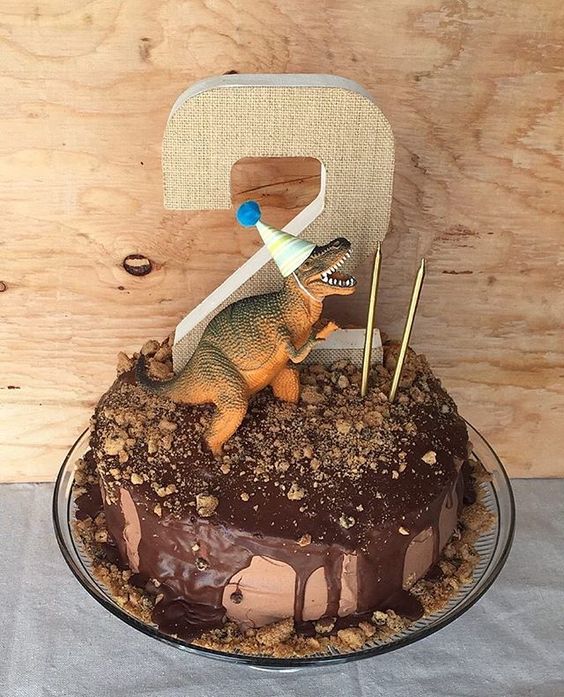 Dinosaur Party Idea #4: We love this simple Chocolate Dinosaur Cake! YUM! You don't need to have mad baking and cake decorating skills to make this cake.
A ready-made chocolate cake mix, crushed chocolate chip cookies, and of course, a great dinosaur toy are all you need to make this amazing cake.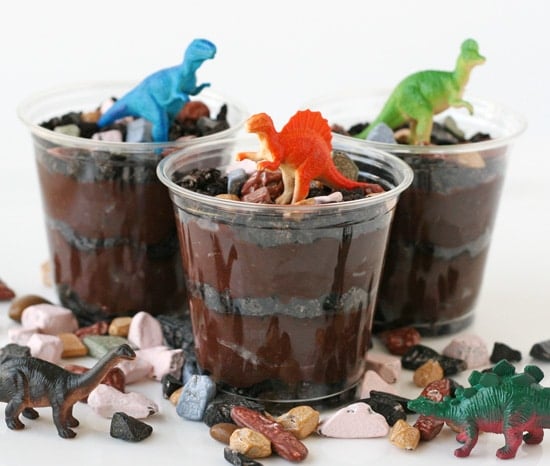 Dinosaur Party Idea #5: These fun Dinosaur Dirt Cup Treats are DINO-MITE! Channel Jurassic Park with a good old, dirt, rock, and dinosaur pudding cup for your dessert table.
To create these awesome dirt cups, all you need are chocolate pudding, crushed Oreo cookies, chocolate rocks, and of course, more dinosaurs!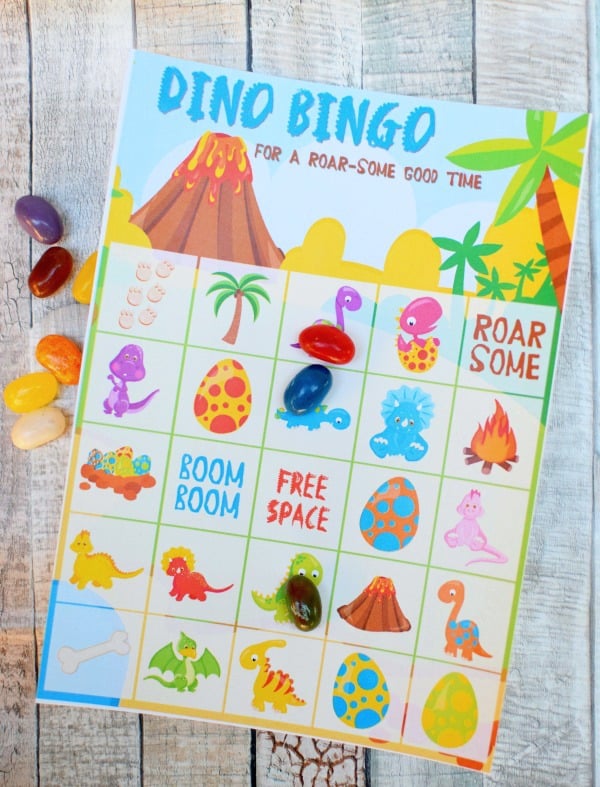 Dinosaur Party Idea #6: Grab this Free Dinosaur Bingo Printable Game for the kids to play at the party!
Your dino party will be a lot more fun and lively if you have a couple of unique games for the kids to play.
This free printable bingo would be a great addition to your dinosaur themed party.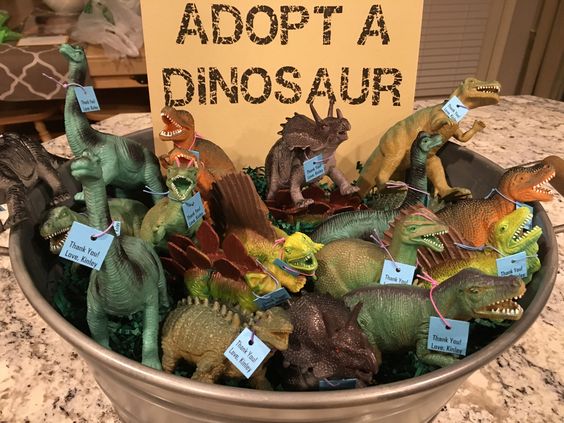 Dinosaur Party Idea #7: We love this Adopt a Dinosaur Party Favor Idea for the kids!
These dinosaur toys are easy to find at any toy store, and your children's friends will definitely enjoy taking them home!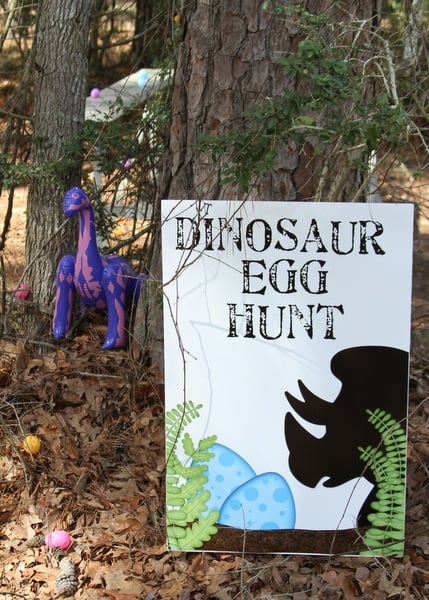 Dinosaur Party Idea #8: Need more dinosaur birthday party games to liven up your T rex birthday party? Have a fun Dinosaur Egg Hunt to keep the kids entertained.
You can use any regular plastic eggs for this game. Just don't forget to paint them with polka dots so they become dinosaur eggs!
To make it even more fun, bury some of the eggs and tell the kids that they have to do a dino dig to get them all!
Dinosaur Party Idea #9: The kiddos can wash down all of their delicious party goodies with this Dino-Mite Party Punch!
To keep with the theme, don't forget to label your special punch with something dinosaur related. It makes all the difference!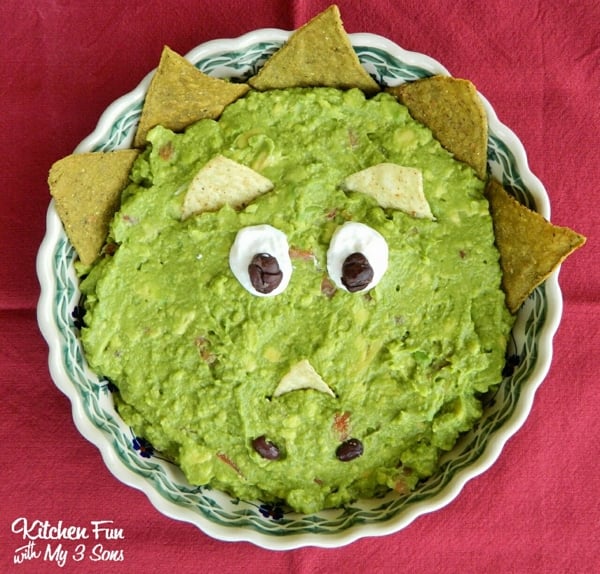 Dinosaur Party Idea #10: This is one of the most unique dinosaur party ideas! This Dinosaur Party Guacamole is so creative and the perfect thing to add to your food table.
Just make some regular guacamole and decorate with nacho chips, sour cream, and black beans. Easy peasy, right?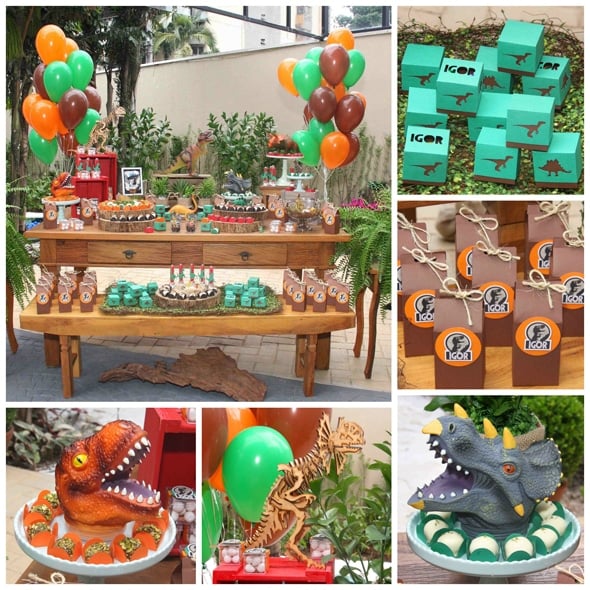 Dinosaur Party Idea #11: This Jurassic Park Dinosaur Party Dessert Table features a variety of colorful dinosaurs.
If you're looking for eye-catching dinosaur centerpieces, then this definitely takes the cake!
The large dino heads, the dino skeleton, and the super cool dinosaur themed goodie bags really make this dinosaur party out this world!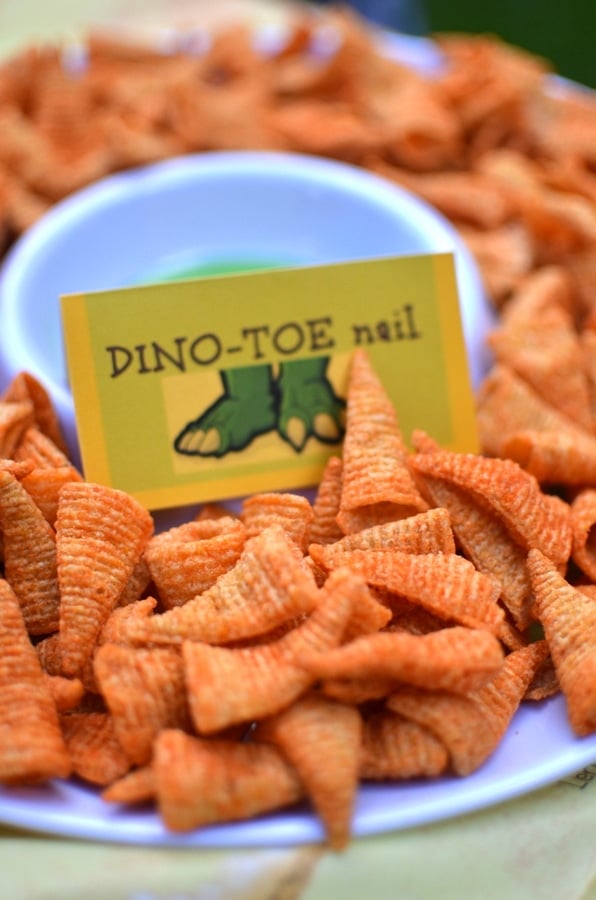 Dinosaur Party Idea #12: We love this clever Dino Toe Nails Idea + Free Party Printables!
This is definitely one of the most creative party foods yet.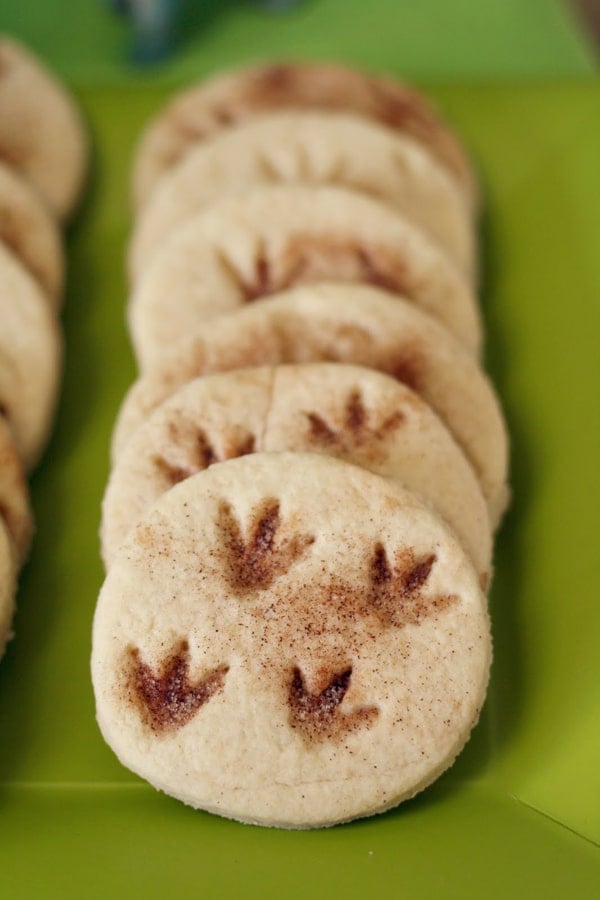 Dinosaur Party Idea #13: How cute are these Dino Track Cookies?!
If you want a dinosaur cookie for your party table that's easy to make but still look amazing, you have to make these cookies!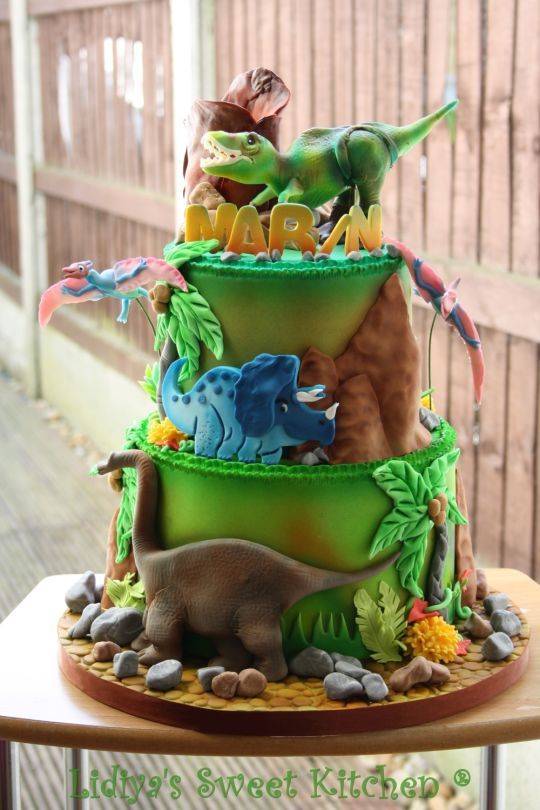 Dinosaur Party Idea #14: Wow! This amazing Dinosaur Birthday Cake is a work of art!
If you have excellent baking chops, you definitely have to make this cake for your party.
Of course, you can also check out some amazing bakeries for cakes like this and other cool dinosaur birthday party supplies.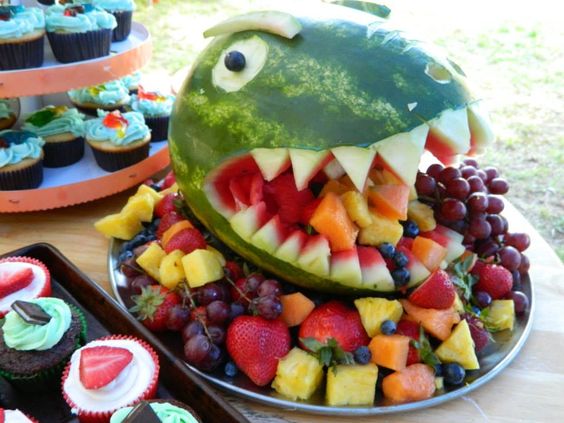 Dinosaur Party Idea #15: The kids will go wild over this Dinosaur Watermelon Fruit Bowl! Aside from looking awesome, it's also a nutritious snack for your party!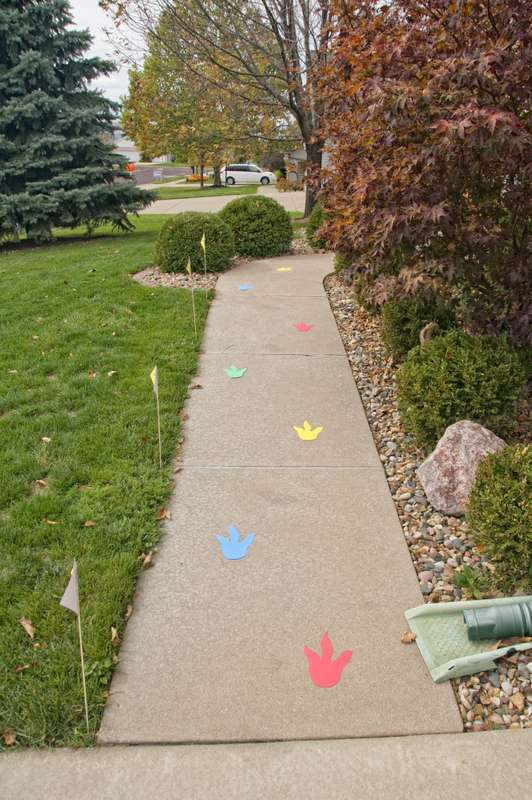 Dinosaur Party Idea #16: Add these Dinosaur Footprints to your front walkway to get the kids excited to enter the party!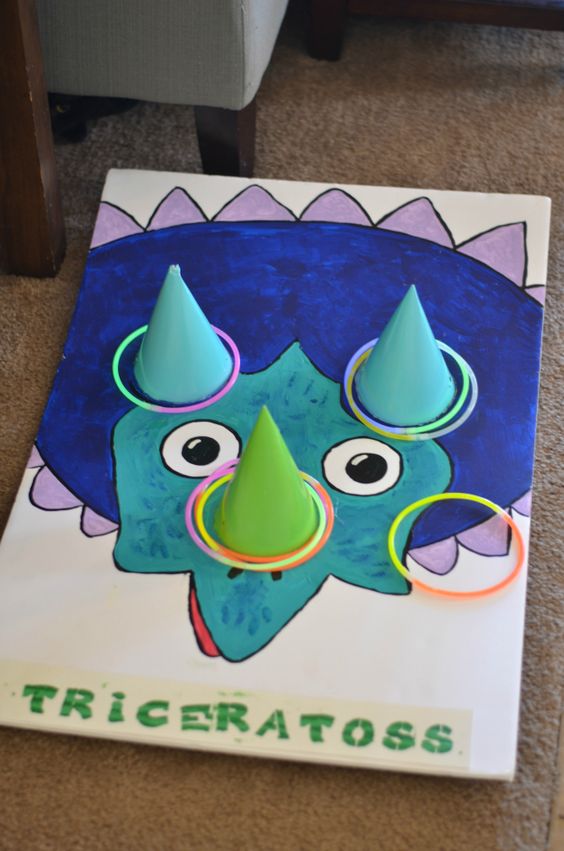 Dinosaur Party Idea #17: We've got more fun games for your party! Make a DIY Triceratoss Game like this one for the kids to play at the party.
Everyone will have a blast with this DIY party game!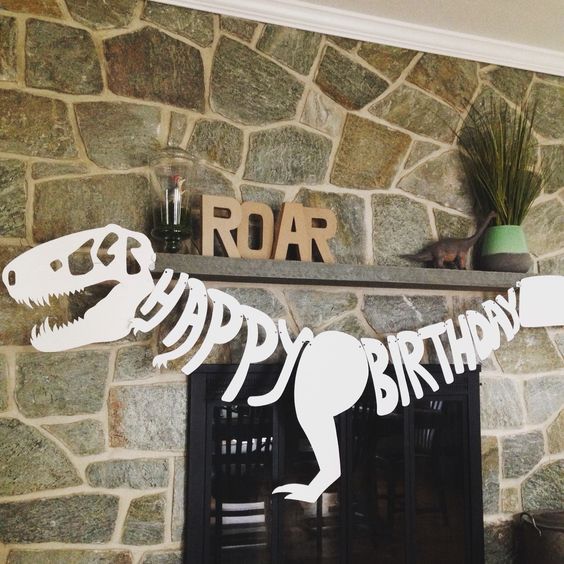 Dinosaur Party Idea #18: This Dinosaur Birthday Banner is a must-have party decoration for this theme!
It's an excellent backdrop for your dino party, and it's easy to DIY.
You can also check out some party stores for unique dinosaur party supplies like this one!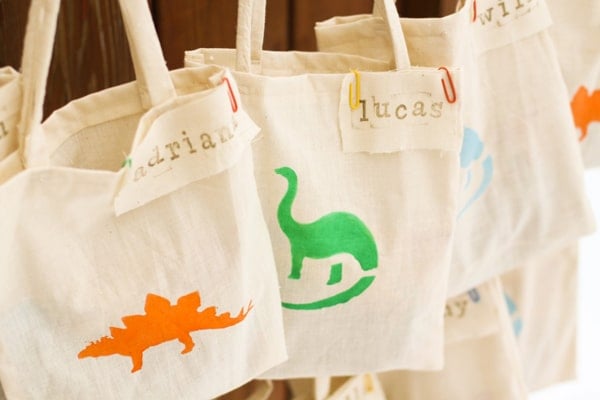 Dinosaur Party Idea #19: Add some goodies for the kids in these DIY Dinosaur Favor Bags.
You can add some party hats, dinosaur figurines, and dinosaur candies in these cute, personalized goodie bags.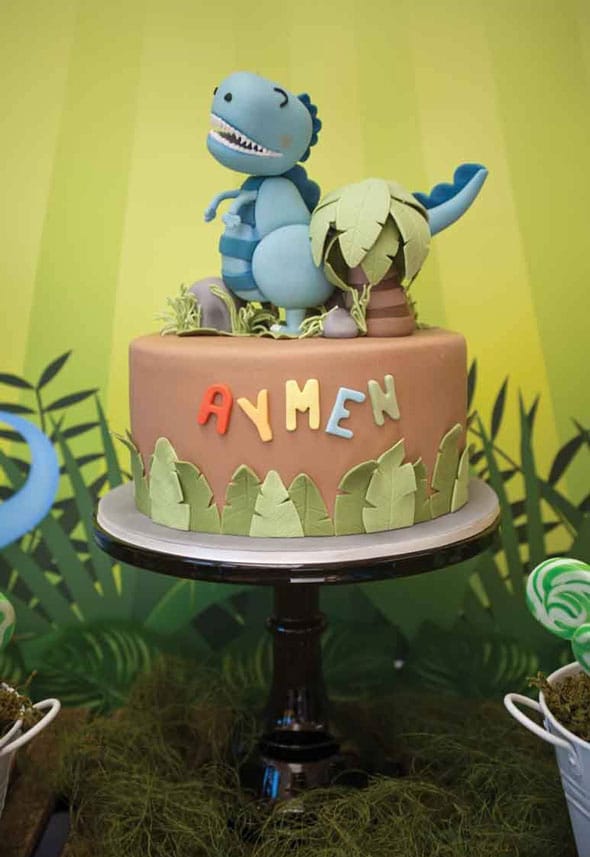 Dinosaur Party Idea #20: Here's a great idea for a Dinosaur Birthday Cake for your little one!
To make it even more impressive, swap your regular table cloth with some fake moss.
It really sets the tone of your Jurassic Park themed table spread!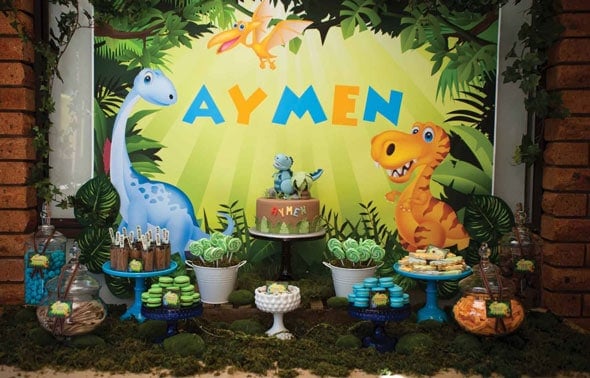 Dinosaur Party Idea #21: Looking for totally jaw-dropping dinosaur birthday party decorations?
This fun Dinosaur Party Dessert Table features a great dinosaur backdrop! This amazing setup will definitely leave your guests impressed.
Dinosaur Party Idea #22: Kids will love these Dinosaur Cookies! You can also give them as party favors.
To complete the theme, you can even serve them on dinosaur plates as well!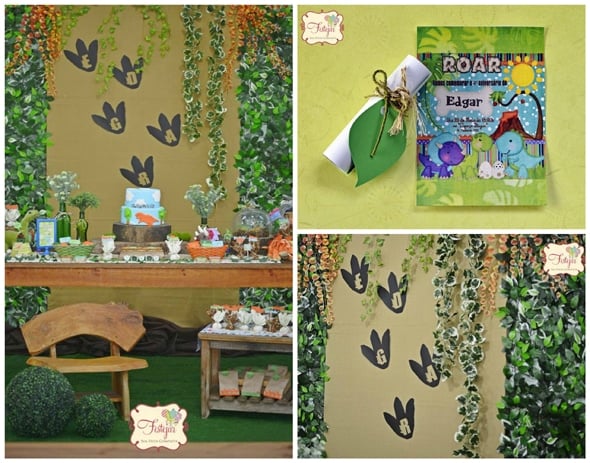 Dinosaur Party Idea #23: This Dinosaur Footprint Backdrop is genius and such a clever backdrop for the dessert table.
The cute dinosaur birthday party invitations also deserve a mention!
Which of these 23 Roarsome Dinosaur Birthday Party Ideas do you love? Let us know in the comments below!
Planning a Dinosaur Party and don't know where to begin? Grab our Dinosaur Digital Party Plan with shopping links for decorations, party supplies and more!