Jurassic Park Themed Party
Throw your little paleontologist an awesome Jurassic Park Birthday Party like this one with dinosaurs galore!
This amazing Jurassic Park Themed Party was styled by Design Festeiro for 100 guests in Sao Paulo. The occasion for such a grand event – a special 6-year-old boy's birthday! This custom colorful celebration was a hit among guests and the birthday boy, of course!
The design was centered around four colors: green, orange, red and brown and combined with wood and other rustic elements to bring the natural elements to the party decor. Dinosaurs were brought to life by placing them in containers with pieces of wood and plants. There were also mini nests with dinosaur eggs and awesome dinosaur head dessert platters. FUN! There was a great variety of dinosaur-themed sweets and desserts for guests to enjoy. If you're looking for fun Jurassic Park Party Ideas, get some great ideas from this event.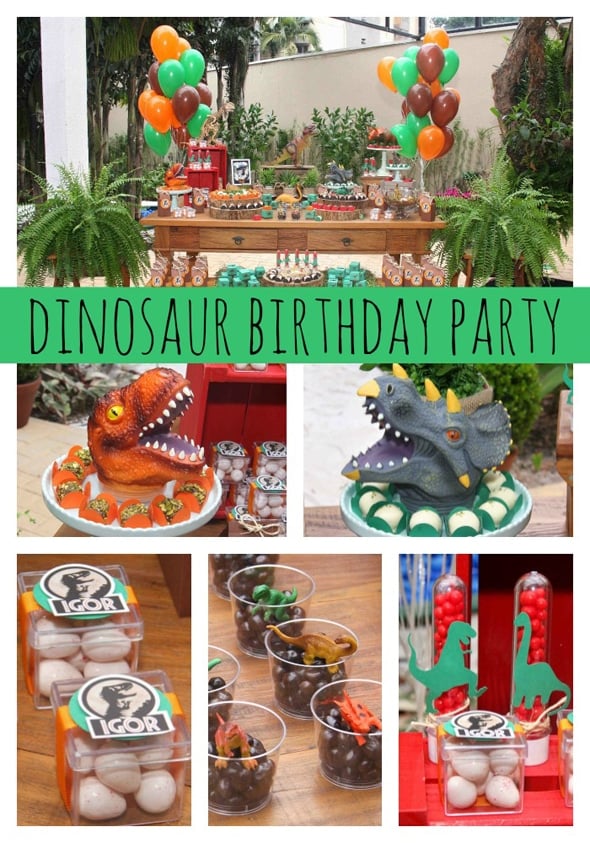 Jurassic World Party Supplies and Decorations:
See more Dinosaur Party Ideas here: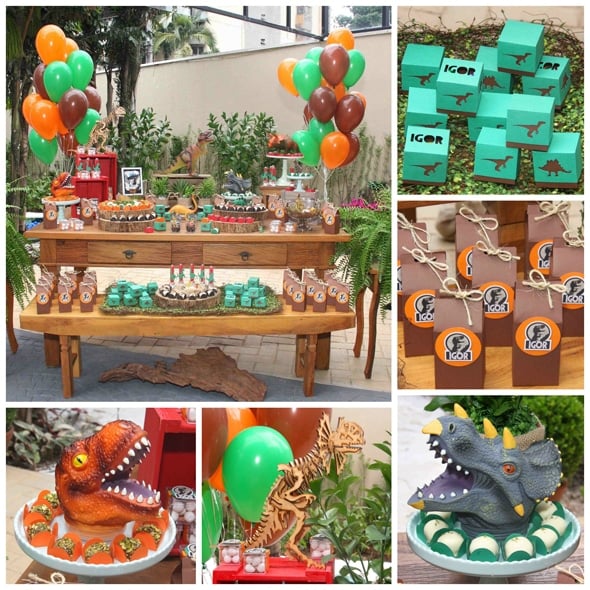 What's your favorite ideas in this Jurassic Park Themed Party? Let us know in the comments below!
For more party ideas for girls, follow us on Instagram @prettymyparty and Pinterest and join us in our private Facebook group.
Party Vendors
Party Design: Design Festeiro
Photos: FotoSlim
Venue: Praça Pitangueira