16 Awesome Emoji Cake Ideas
Love emojis? We have curated the best emoji cake ideas below!
Emoji parties are totally on trend right now. Because of the recent development in technology especially in communications, emoticons or emojis took the world by storm. It's one of the fastest and yet effective ways to describe how and what you're feeling when communicating online. From Facebook to Snapchat, Instagram and Twitter – almost all the popular social networks use emojis.
What is an emoji?
Emojis are visual representations of an emotion, an object, or symbol. Everyone, young and old uses emojis. An emoji can be found in your smartphone's text messaging and on all the popular social networking apps like Facebook, Twitter, Instagram, Snapchat, and more. The most popular emojis include the smiley, fist bump, meh, among others. You can access a whole library of emoticons in any app by tapping on the smiley face icon on your messaging keyboard.
It's no wonder then that all the kids dig emojis. And what better way to celebrate a party than to have an emoji-themed one! If you're on the lookout for awesome Emoji Cake Ideas, you're in the right place. From cupcake cakes to poop emoji cake ideas, these emoji cake ideas are sure to inspire you to pick out an awesome emoji cake for your party.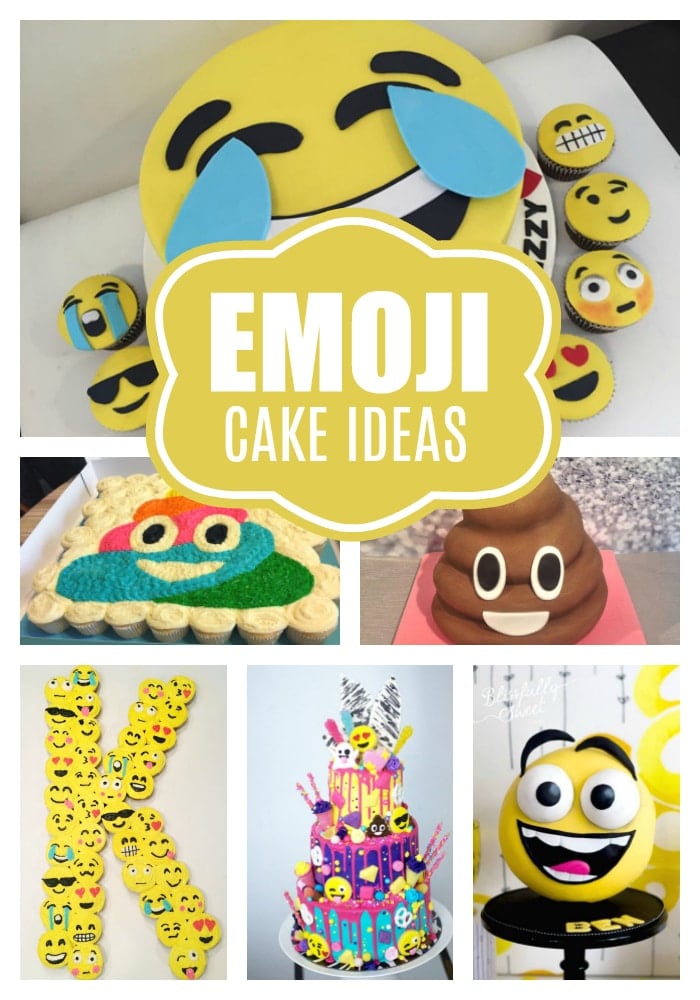 Emoji Cake Toppers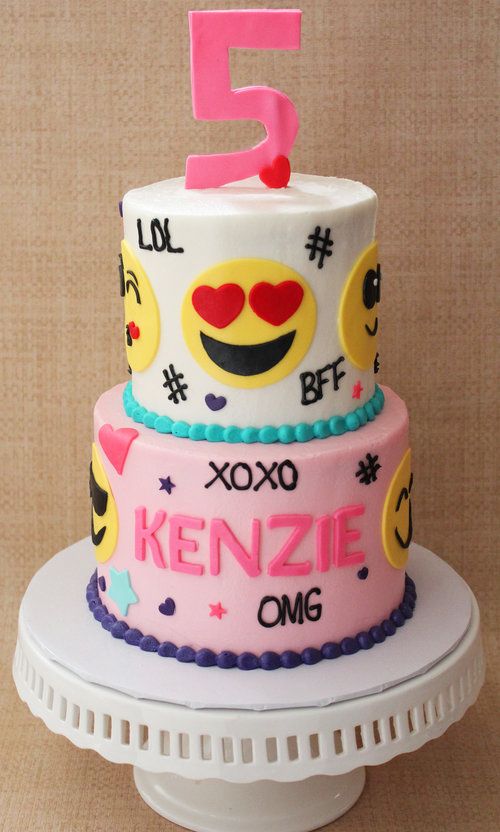 Emoji Cake Ideas #1: This cute and colorful Emoji Birthday Cake is a must for your emoji-inspired birthday party. From the heart eyes emoji to the hashtags to the adorable cake colors, it's got all the right elements of a perfect emoji cake.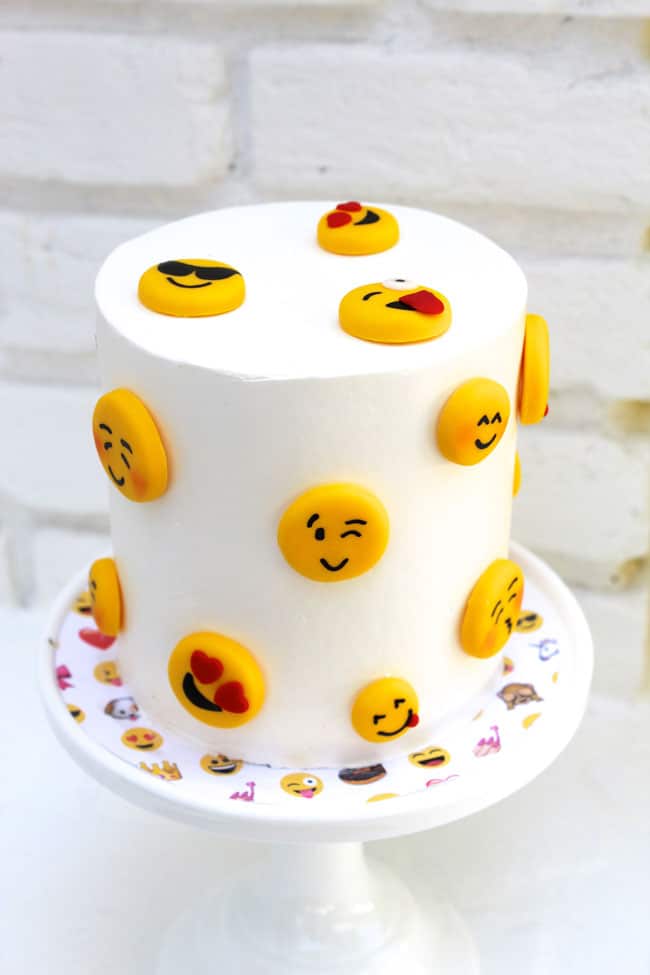 Emoji Cake Ideas #2: This super cool Emoji Face Cake is sure to make it on your guest's Instagram feed. And it's super easy to make, too. All you need is a white, simple and round cake base, some fondant emojis and you're all set!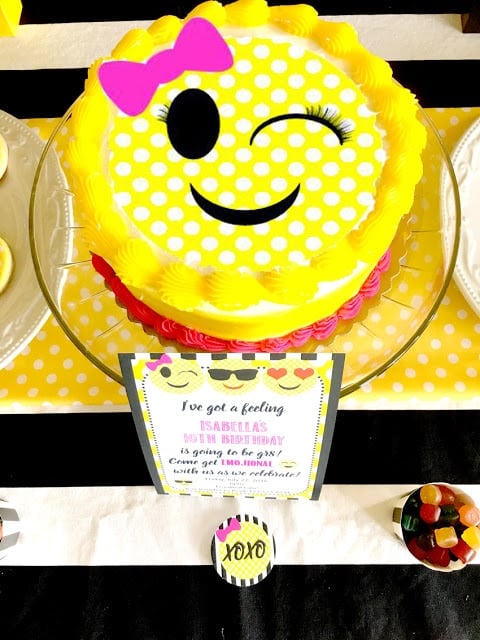 Emoji Cake Ideas #3: If your little girl is super fond of emojis, then she's sure to adore this beautiful winking Emoji Cake. Guests will love the bright and cheery colors. This cake would make the perfect addition to any emoji party!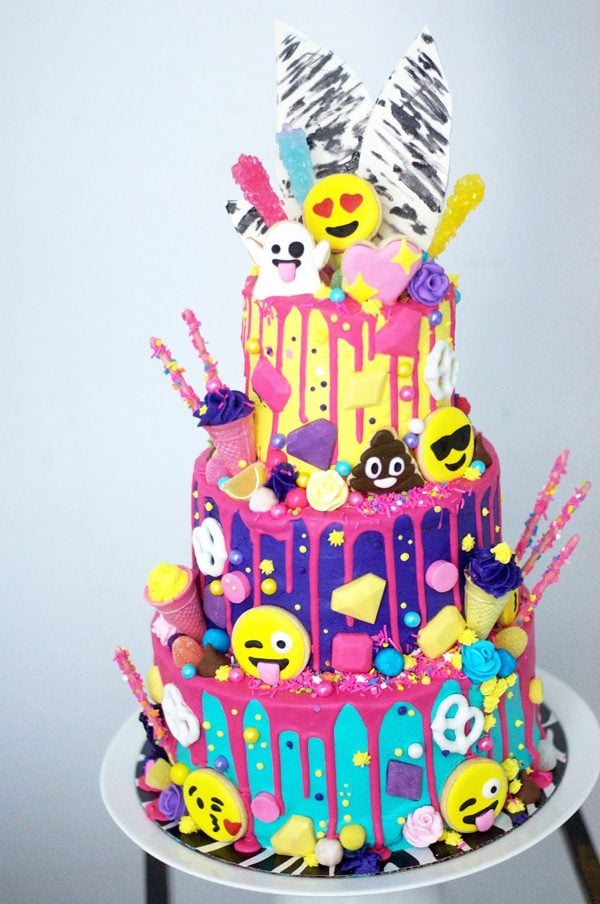 Emoji Cake Ideas #4: Who doesn't love candies. And candies and emojis make the perfect combination for an awesome Candy Emoji Cake. Your birthday celebrant and the little guests are sure to squeal with delight when they see this super adorable emoji cake!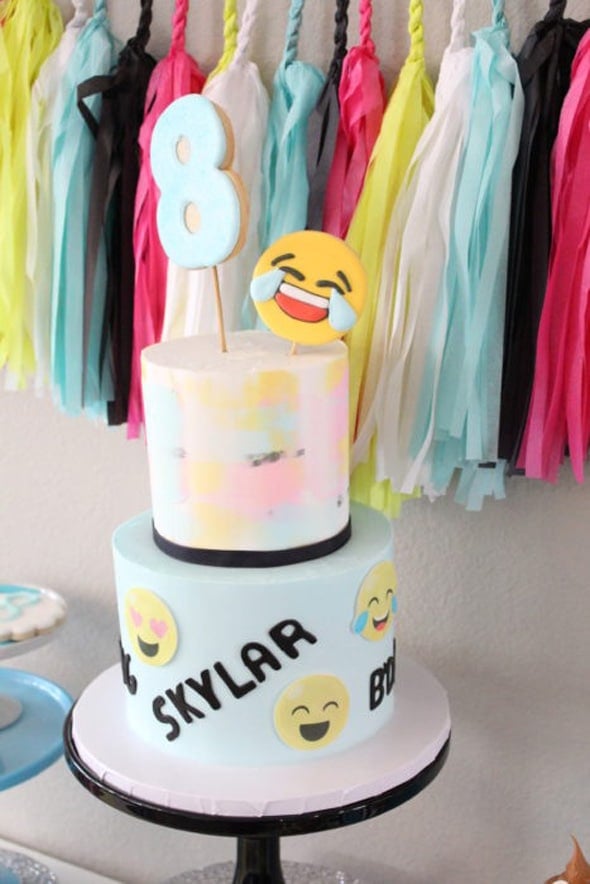 Emoji Cake Ideas #5: This semi-naked designed Emoji Birthday Cake is too cute for words! Guests are sure to compliment this awesome two-layer cake. With just the right combination of colors and toppings, it would make a perfect addition to your dessert table.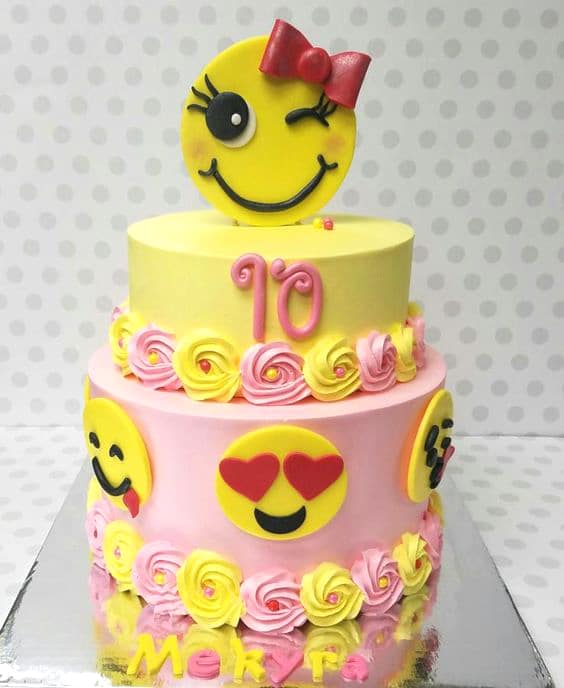 Emoji Cake Ideas #6: Looking for a cake for your little princess? This sweet pink and yellow Emoji Cake hits all the right spots. From the pink and yellow rosettes to the adorable emojis, she's sure to love all the details on this cake.
Emoji Cake Ideas #7: This cool fondant Crying Laughing Emoji Cake and Cupcakes is sure to wow all your guests! We're loving how the cupcakes tie up the whole theme. They would look amazing on your dessert table!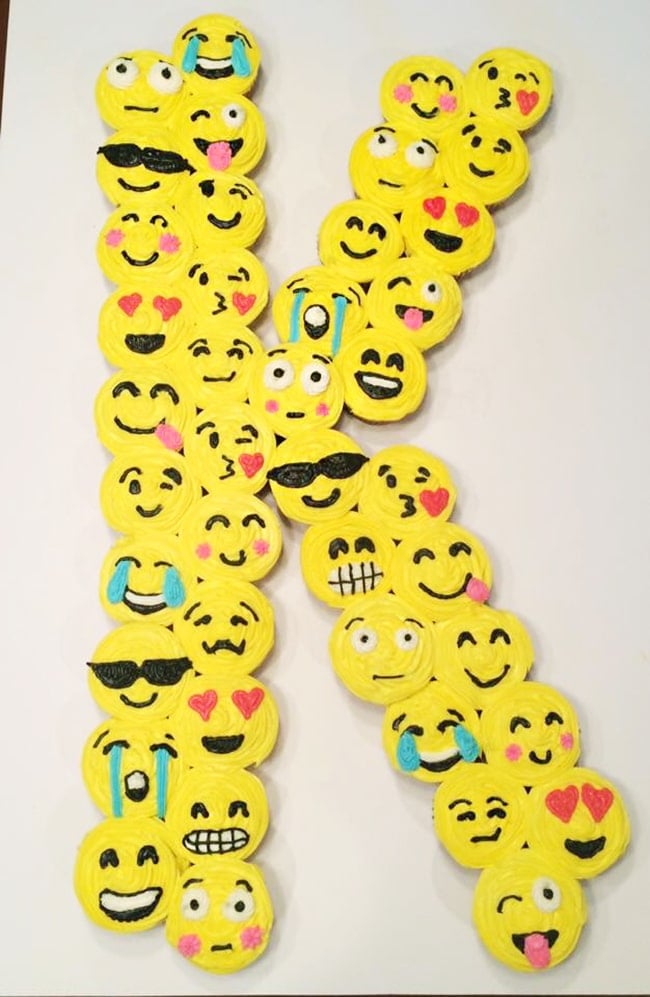 Emoji Cake Ideas #8: If your kid adores cupcakes as much as we do, then this Emoji Cupcake Cake would make the perfect cake for your emoji-themed party! From graduations to birthdays, this cake has all the right elements to make your party an awesome one.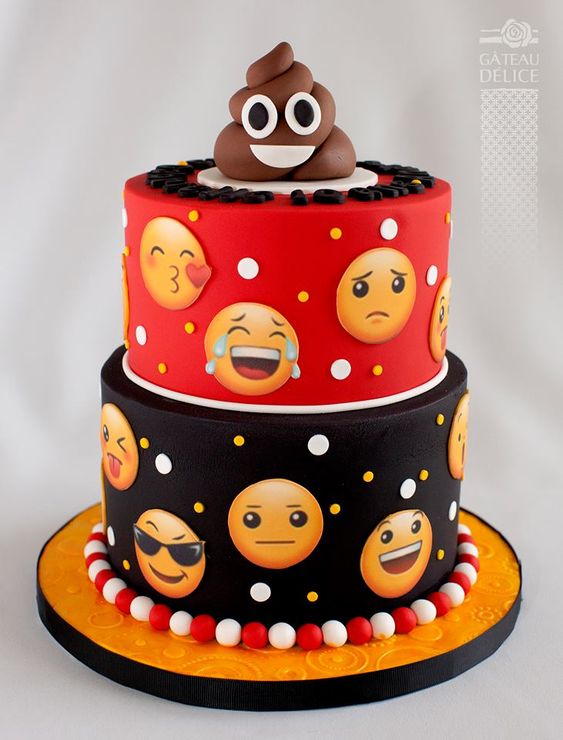 Emoji Cake Ideas #9: How cool is this Red and Black Emoji Birthday Cake?! If you're looking for some great ideas for an emoji cake, but don't like yellow then draw inspiration from this cake. Plus, that adorable poop emoji cake topper is hard to beat!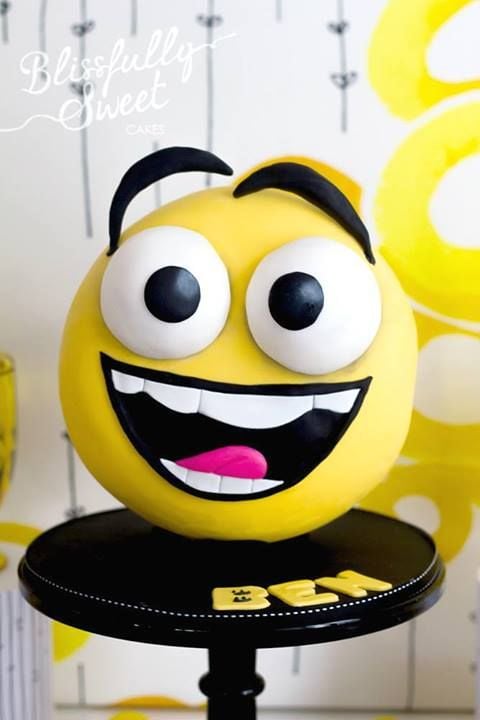 Emoji Cake Ideas #10: Now, this is one happy cake! There are many ways to make an emoji cake, but if you want something more unique, try this Smile Emoji Cake! It's a great cake that is sure to wow all your guests.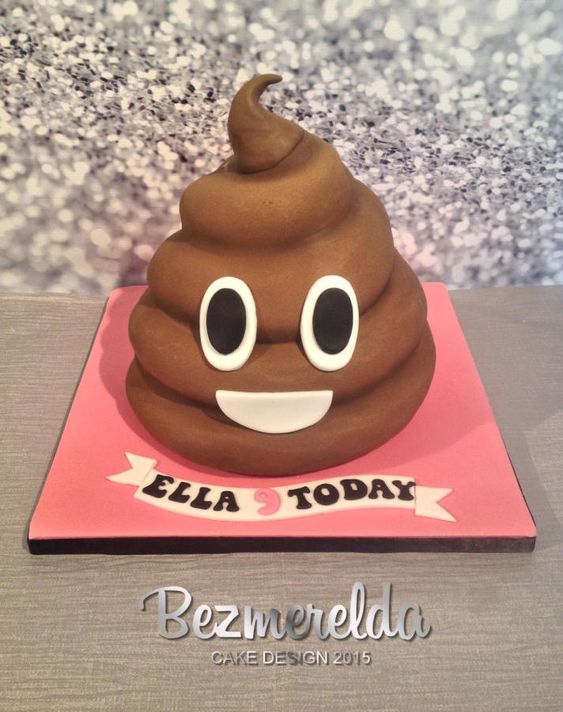 Emoji Cake Ideas #11: This Emoji Poop Cake is super adorable! The pink base goes well with the color of this fondant cake and ties everything together. It's one of the cutest cakes we've ever seen. Don't you agree?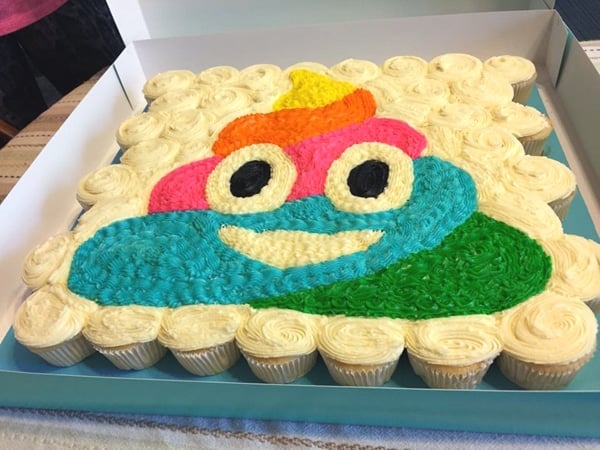 Emoji Cake Ideas #12: Who can resist this beautiful Rainbow Poop Emoji Cupcake Cake? Guests will be oohing and aahing when they see this amazing cupcake cake at your emoji party. It would be a great cake to DIY (with a little bit of practice, of course), too. All you need are some cupcakes and some colored icing and you're good to go!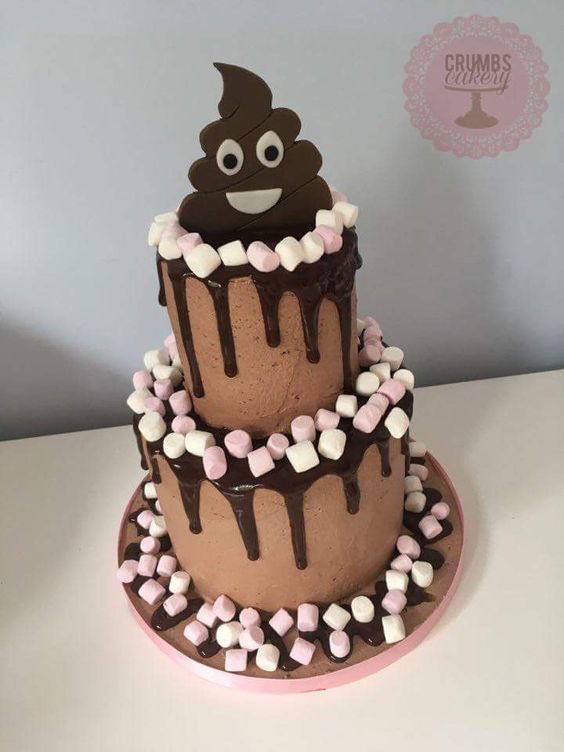 Emoji Cake Ideas #13: Does your kid love chocolate? Then they're sure to love this Chocolate Poop Emoji Cake! With its chocolate drizzles, marshmallows, and chocolate poop emoji cake topper, this two-layered cake would make the perfect addition to your kid's birthday party!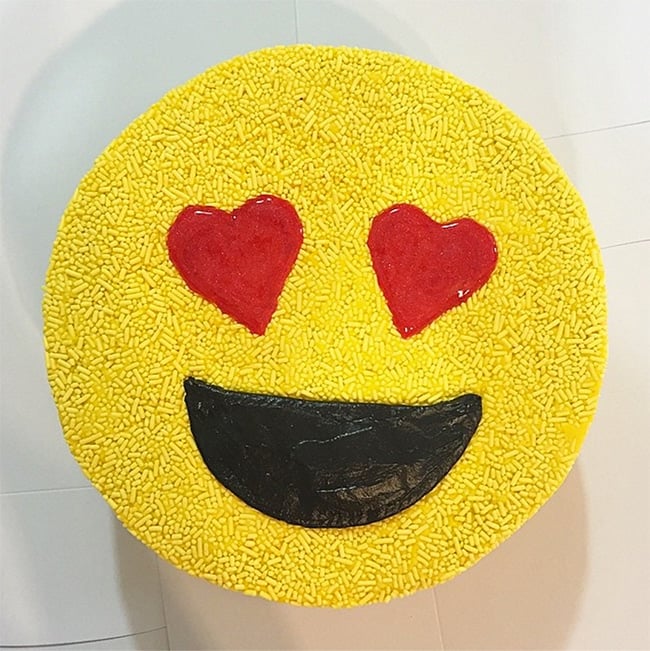 Emoji Cake Ideas #14: It's sprinkles galore with this amazing Emoji Sprinkles Cake! This adorable Instagrammable round emoji cake would make your dessert table look oh-so-fab. Add some emoji cupcakes, cookies, and cake pops and you'll have a wonderful array of goodies to serve your guests!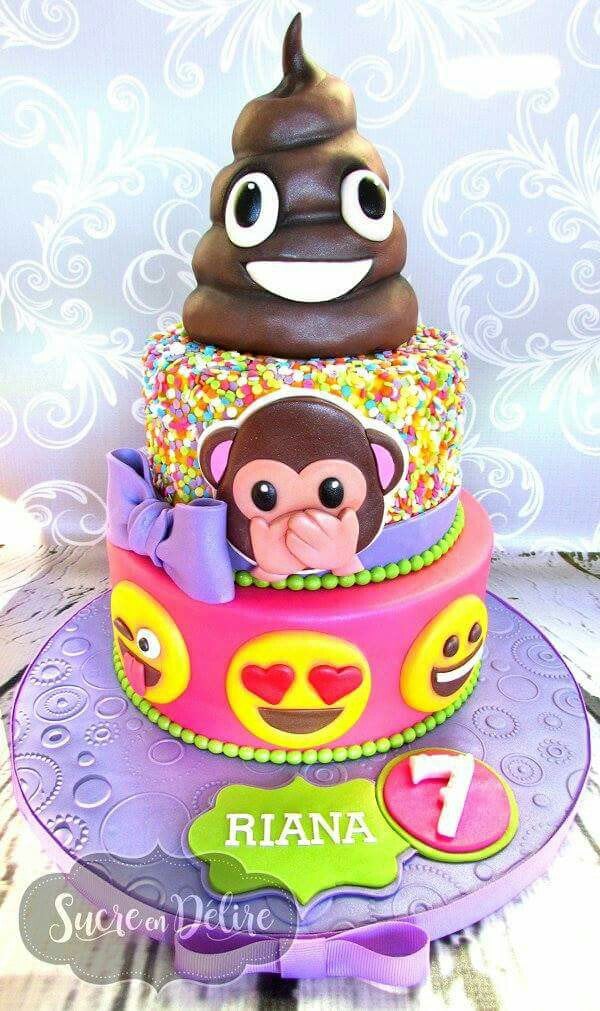 Emoji Cake Ideas #15: This adorable Emoji Cake looks too good to eat! Your daughter would absolutely love the pink and purple color combination. Aside from the great cake decorations, this two-layered cake also features some of the most popular emojis today. Your kids are sure to love it!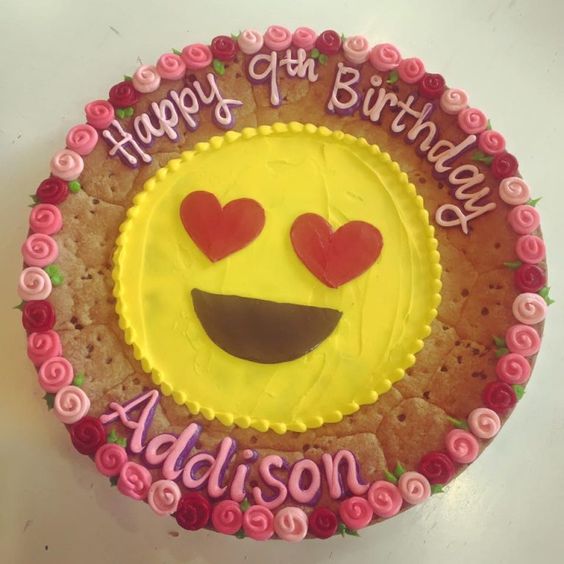 Emoji Cake Ideas #16: This oh-so-dainty Emoji Cookie Cake is so adorably cute! With its little rosettes and pink and purple icing, your daughter will absolutely love to have this emoji cake for her birthday! You can even swap the heart eyes emoji for the smiley one if she likes that better.
Make sure and remember to use this list for inspiration for your emoji birthday cake!
Are you planning an emoji-inspired birthday party? We would love to hear all about it in the comments below!
For more party ideas, follow us on Instagram @prettymyparty and Pinterest and join us in our private Facebook group.