Get your free party planning checklist
Become a party insider and get free access to the hottest party trends, the best sales, exclusive freebies, and more!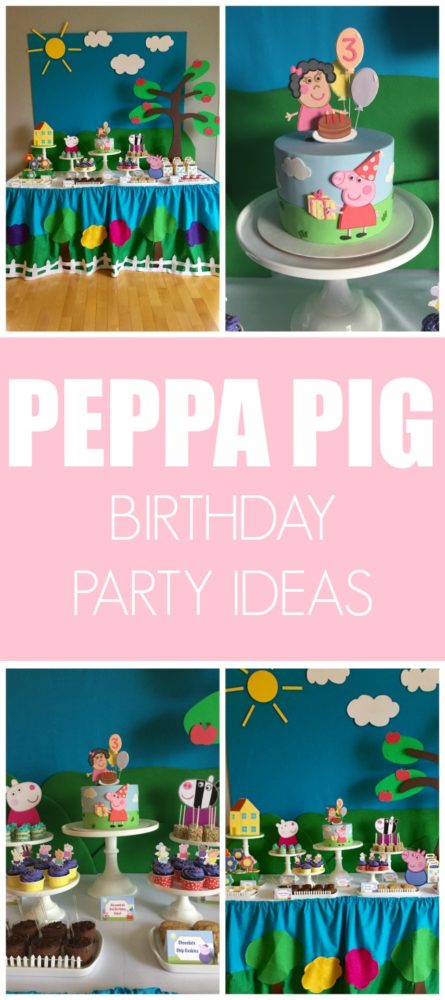 This Peppa Pig Birthday Party was absolutely perfect for this lucky little girl who turned 3! Mom Helen said her daughter is in love with Peppa Pig, so mom got to work on making everything for the party. Seriously, look how creative she is! We love the Peppa dessert table backdrop and adorable matching table cover! The fantastic Peppa Pig cake was designed by The Cake Whisperer in Ottawa, Canada. If you look closely, you will notice a little girl on top of the birthday cake. That was a character of the birthday girl herself! What a fun and creative idea! I'm sure the birthday girl loved everything about her Peppa Pig Birthday Party!
Credits
Instagram: @craftandconfection
Check out more fabulous party themes and ideas: