Finding Dory Inspired Snack Ideas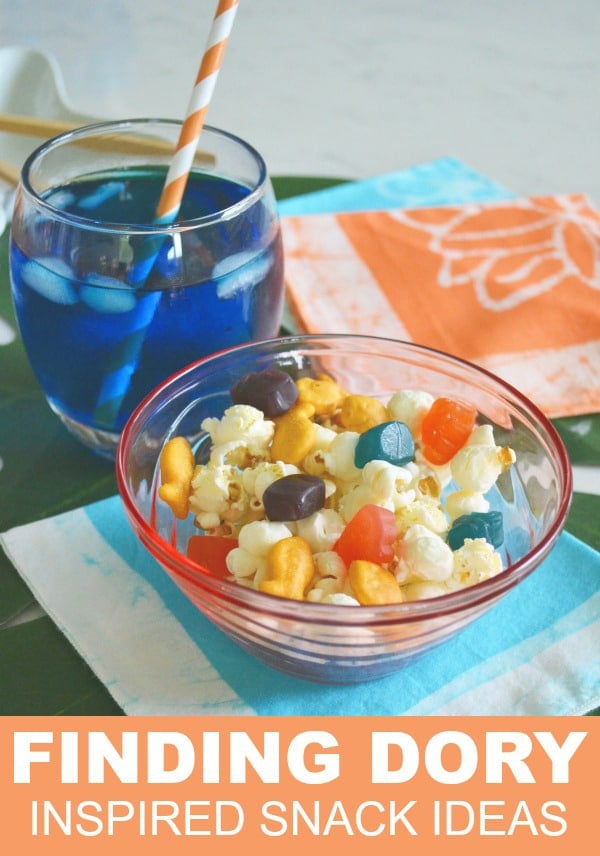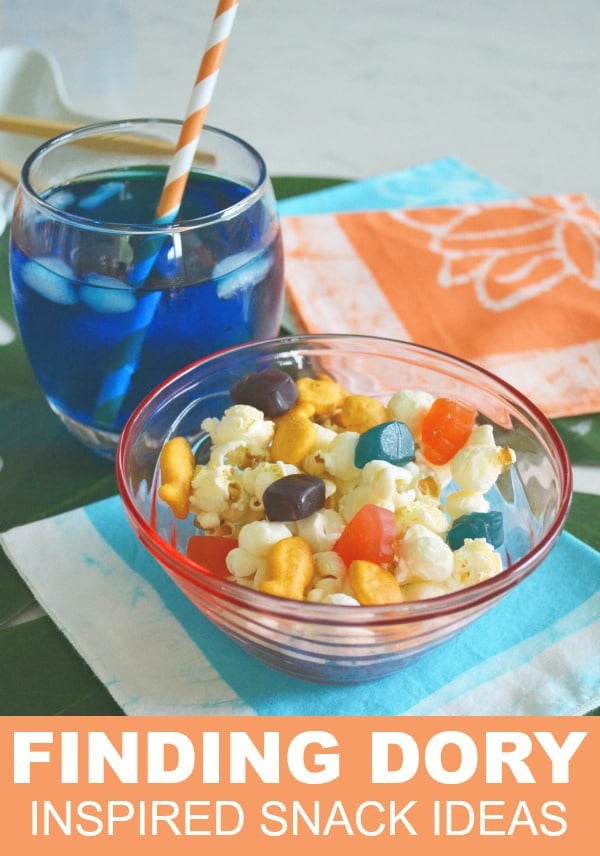 Summer is "o'fish-ally" in full swing! One of the most popular family movies this summer was Finding Dory. A sweet tale of under the sea adventures! We had some Finding Dory Inspired Snack Ideas in mind and made them one rainy afternoon before heading to the theatre to see the flick one more time before school starts! What better way to see the movie than with candy sushi and a fun popcorn mix!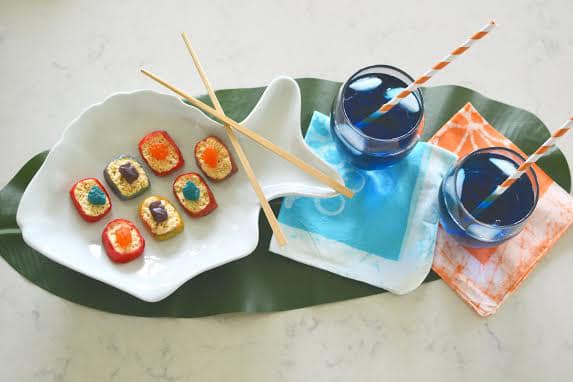 We made candy sushi by using Rice Krispie treats (the pre-packaged ones will do), fruit roll ups and Finding Dory-themed fruit snacks. I cut each Rice Krispie treat in quarters and then formed each by hand into a small sushi roll. Using scissors, I cut the fruit roll ups into smaller strips and wrapped them around each sushi. Finally, I topped each sushi bite with a fruit snack. The kids devoured these in seconds!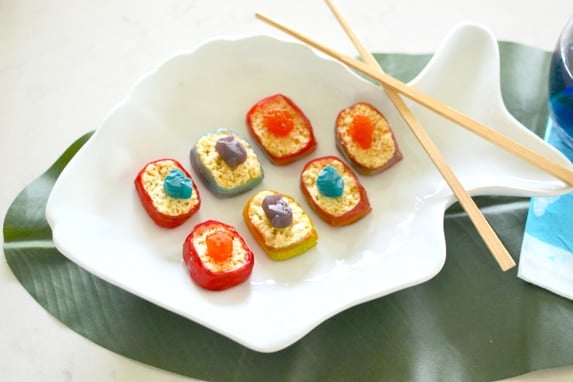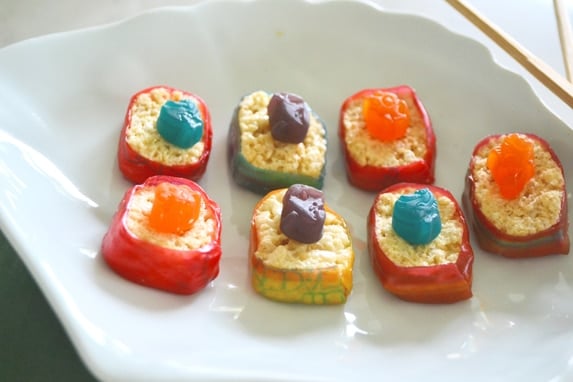 "Ocean water" was served in clear glasses that resembled fish bowls with orange striped party straws.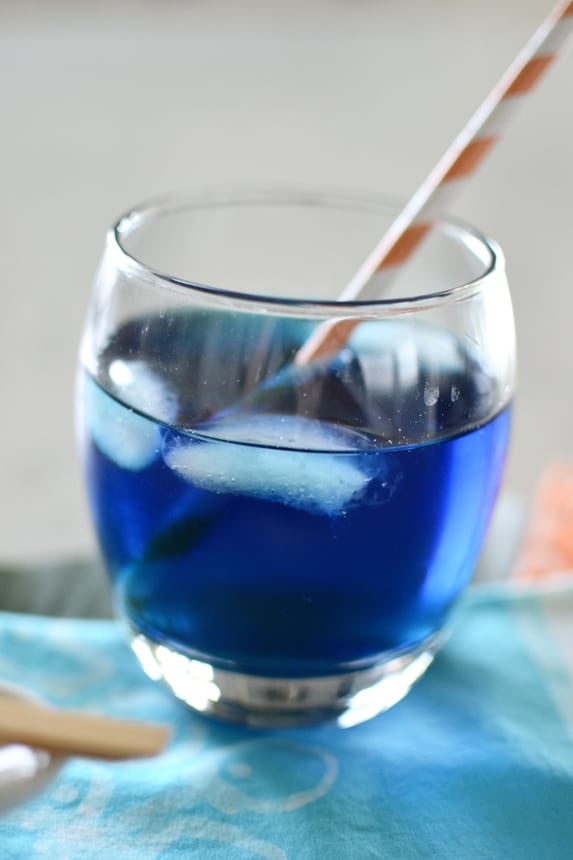 Lastly, we created a popcorn bar filled with fun treats such as Finding Dory themed fruit snacks and goldfish. The kids enjoyed putting their own mix together.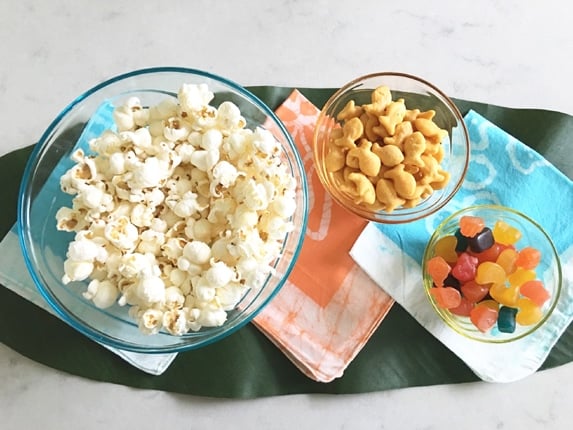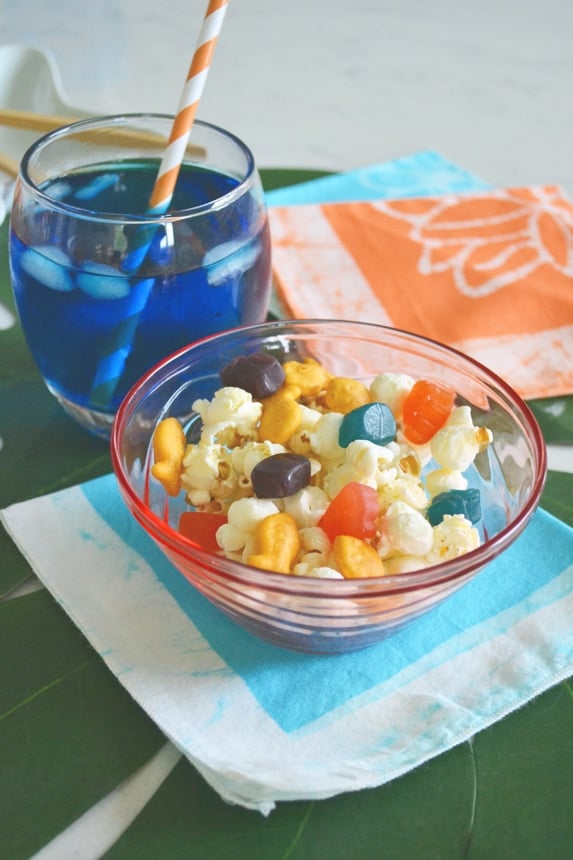 We enjoyed celebrating the family movie of the summer! We hope you enjoy making these Finding Dory Inspired Snack Ideas for your next family movie night!
Michele is the owner and designer of Sweet Threads, a clothing and lifestyle brand. With a passion for styling, fashion and design combined with the inspiration of her three young children, Sweet Threads was born. She hopes to inspire others as she shares DIYs, crafts, recipes and more! Website // Etsy Shop // Facebook // Twitter // Pinterest
If you're planning a fun Finding Dory Birthday Party for your kids, be sure to check out some ideas HERE. And get all of the party supplies and decor you need for your Finding Dory Party HERE.