Easter Bunny Patch Treats
The kids will go wild over these super adorable Easter Bunny Patch Treats!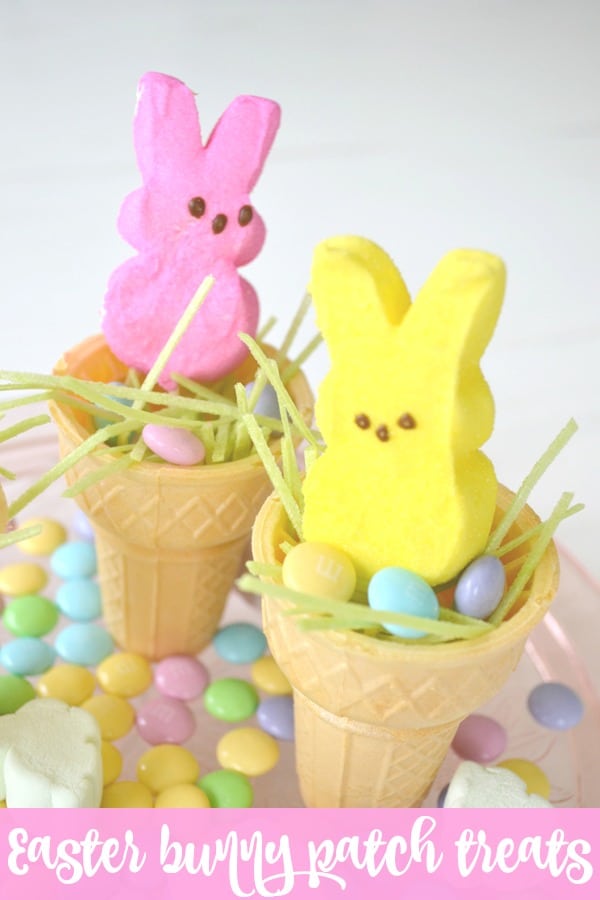 A sweet treat just in time for the Easter Bunny! These Easter Bunny Patch Treats are almost too cute to eat and your kids will love helping put them together. Happy Easter!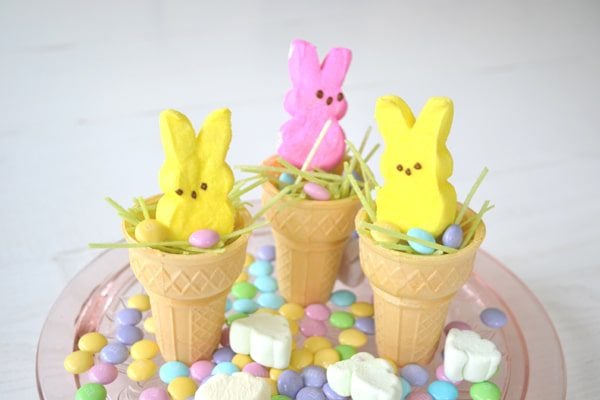 All you need are ice cream cones, some marshmallows, edible grass which we found at Target, bunny shaped Peeps and then any kind of little candies (we used M&Ms).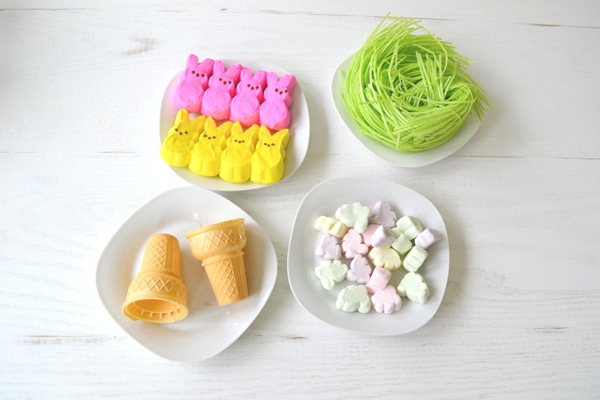 Place a few marshmallows inside the ice cream cone.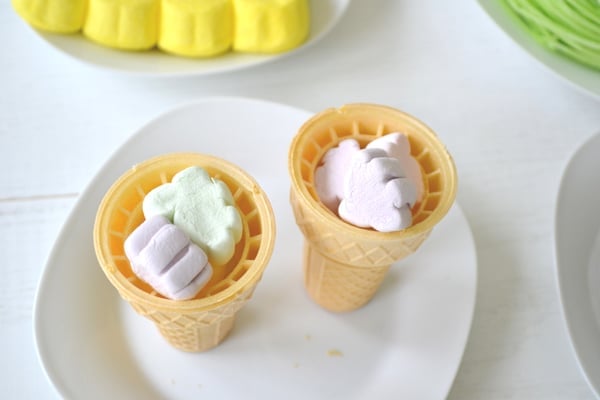 Using a toothpick or lollipop stick, pierce the bottom of the Peep and stick it into one of the marshmallows in the cone. Press it down into the cone.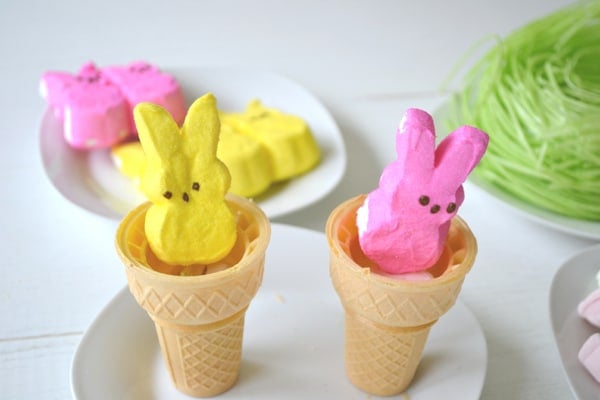 Then cut up some of the edible grass and place it around the bunny. Top the treat off with some candies.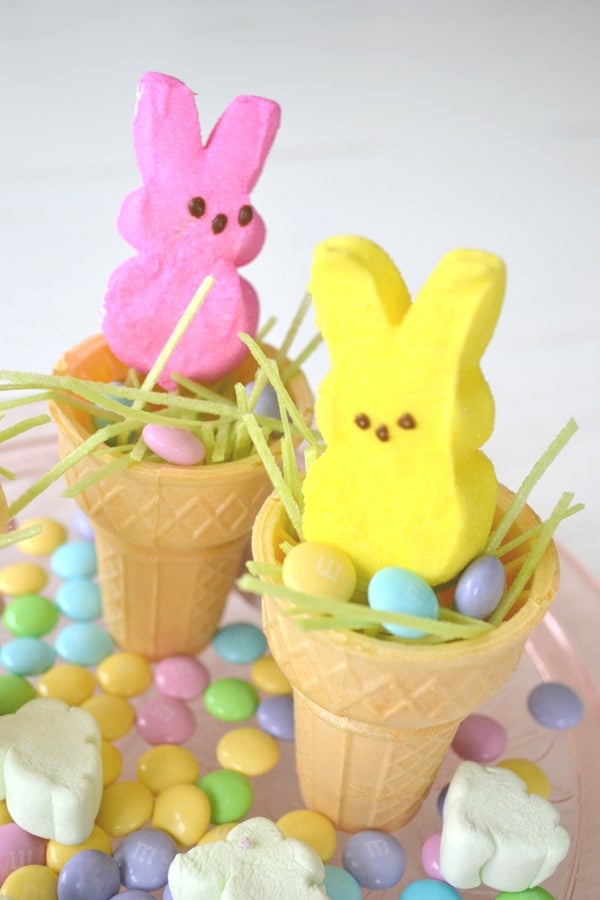 Make one or a few and display as you wish! These are so cute for your dessert table on Easter Sunday!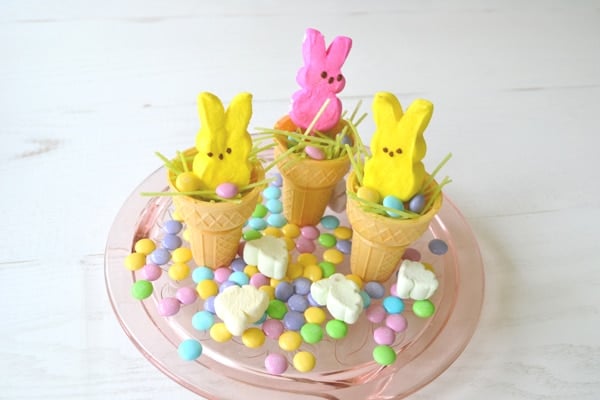 Michele is the owner and designer of Sweet Threads, a clothing and lifestyle brand. With a passion for styling, fashion and design combined with the inspiration of her three young children, Sweet Threads was born. She hopes to inspire others as she shares DIYs, crafts, recipes and more! Website // Etsy Shop // Facebook // Twitter // Pinterest
Check out these Easter Basket Filler Ideas for Kids!
Try Amazon Prime 30-Day Free Trial
Check out these fun Easter features on Pretty My Party!