Breakfast At Tiffany's Birthday Party
What girl hasn't dreamed of having a Breakfast At Tiffany's Birthday Party at some point in their life? Wearing a sweet black dress with a fun and glittery tiara on top of your head, a pearl necklace and the iconic sunglasses? Yes, please!
This party is nothing short of AH-MAZING!!!! From the gorgeous dessert table with sweets galore to all of the fun-filled activities, this birthday party will be hard to top!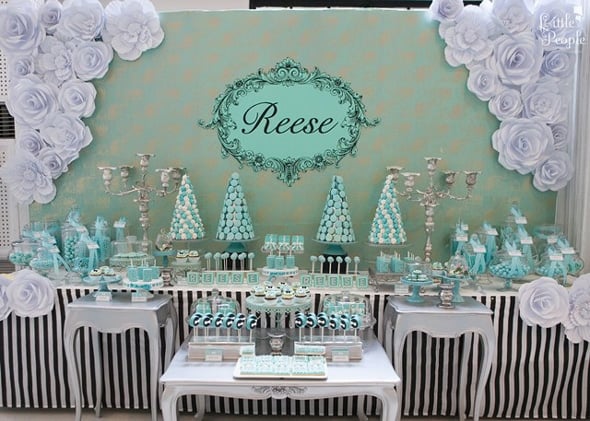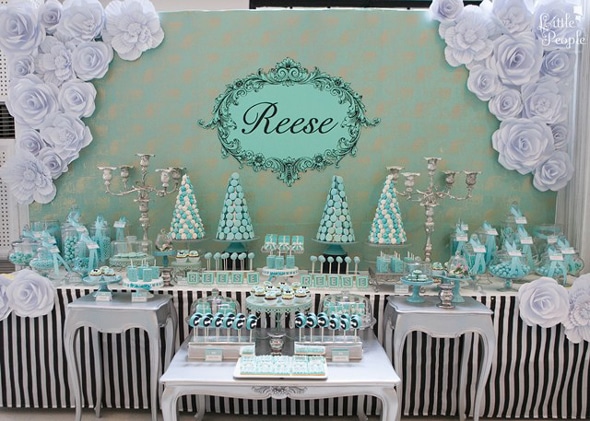 The event space looked amazing with white lanterns hung from the ceiling along with beautiful black chandeliers! WOW!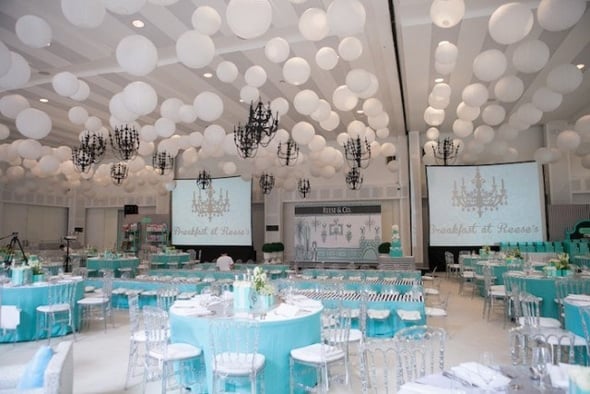 The birthday girl was beyond excited for her great big birthday bash! What an amazing "Breakfast at Tiffany's" vibe!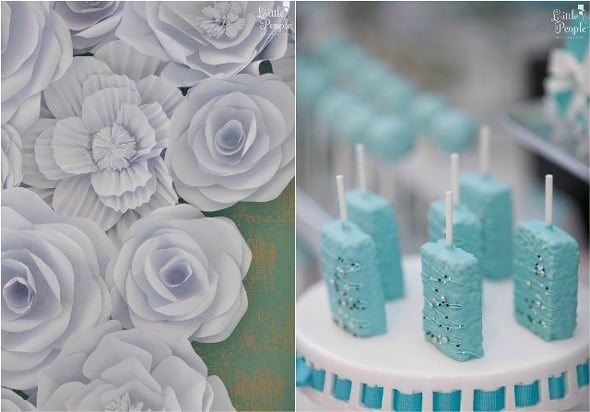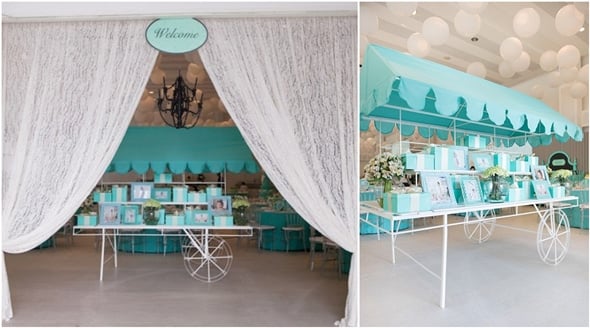 Kaye Garcia Events tool the entire event to a new level. Everything was so classy and simply gorgeous! And the party was captured perfectly by Little People Lifestyle Photographer.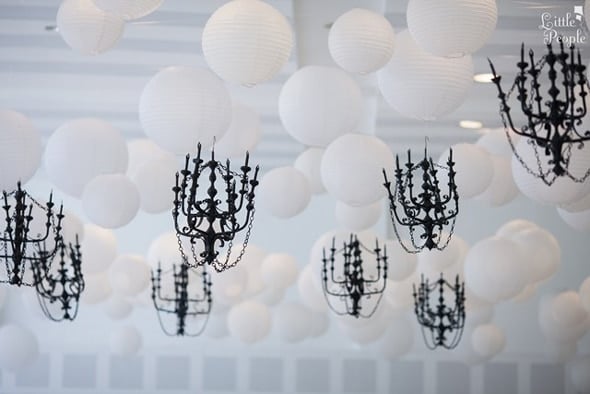 Everything was breathtaking from the first moment guests stepped into the venue.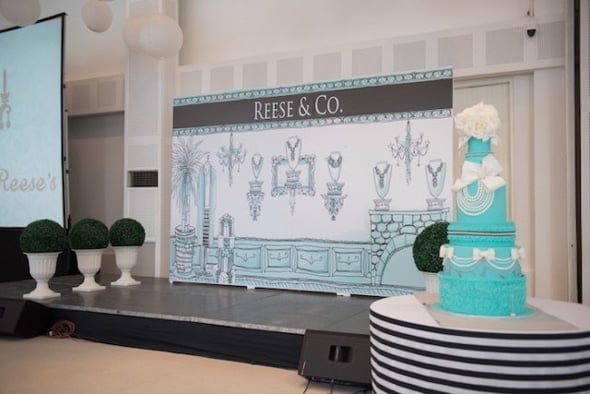 The stage backdrop mimics an actual Tiffany & Co. store facade. Perfection!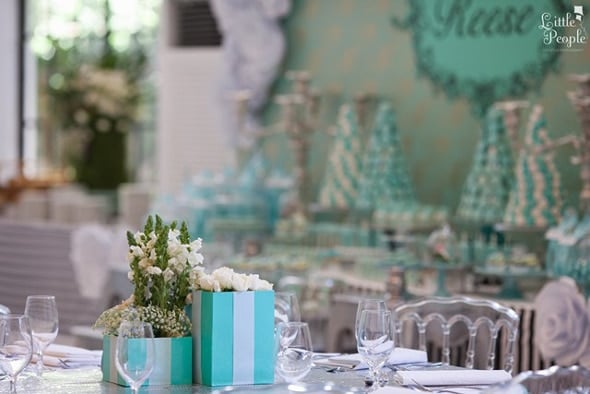 The tables were covered in Tiffany blue, along with Tiffany gift boxes that were filled with flowers.
One of the biggest highlights … that cake! Look at the pearls, flowers and ribbons that take the cake to an entirely different level. Simple yet elegant and it was beyond gorgeous! The fondant pearls and silver chain with charms were strung around the cake to give it an extra chic feel. LOVELY!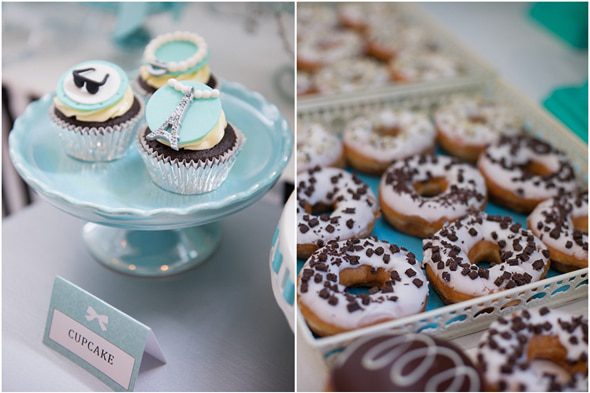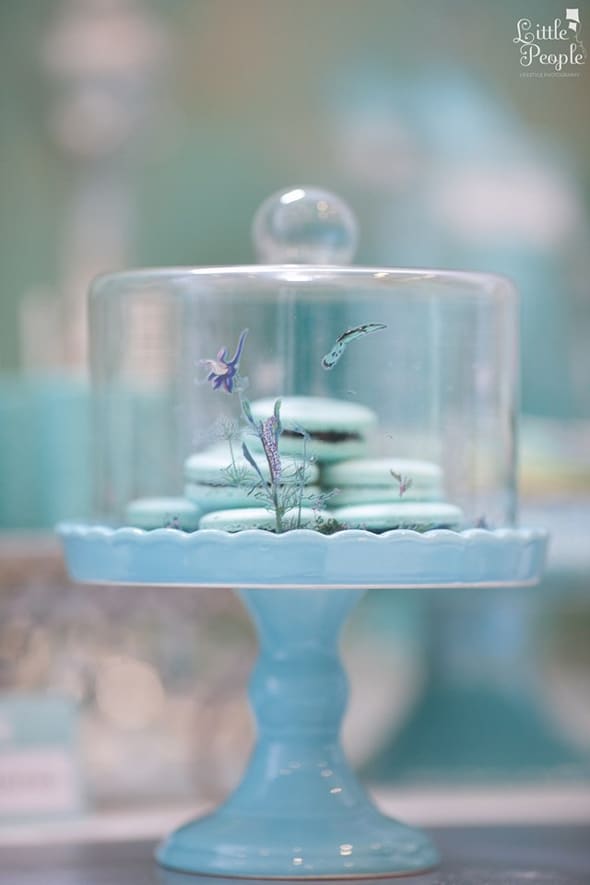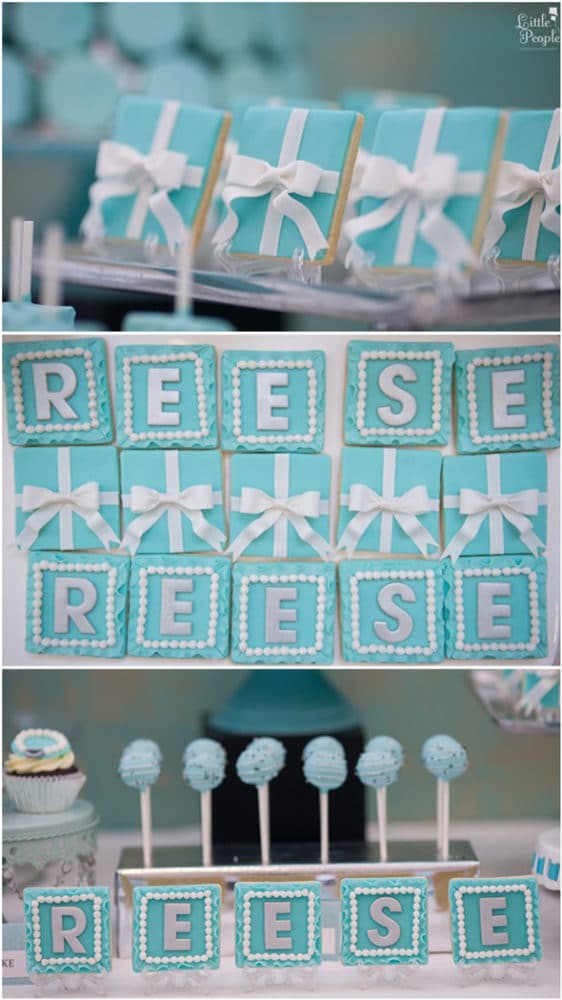 Cuppy Puppy Bakehouse didn't stop there with the most sophisticated dessert table ever! How do you even begin to think about digging in when everything is too pretty to touch?!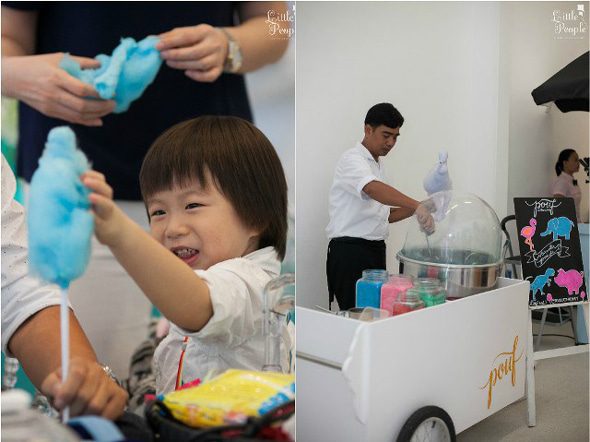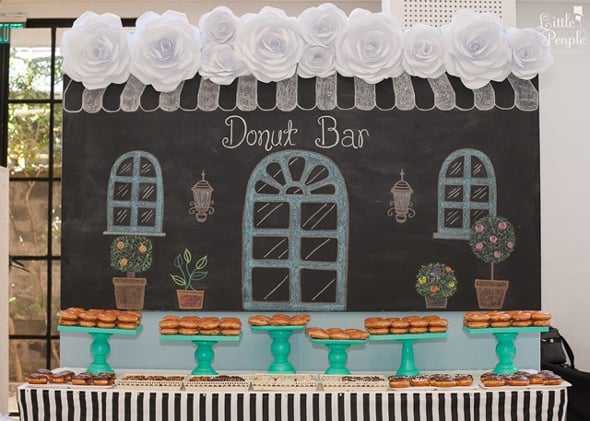 The donut bar and cotton candy cart were the perfect additions for the younger guests. They couldn't get enough!
The birthday girl even did a dance number with her crown and pearls on!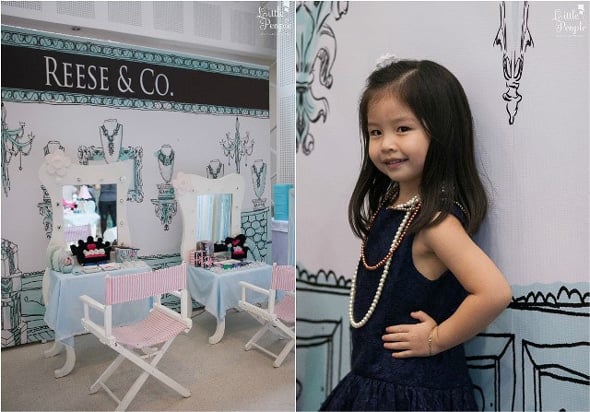 After dance time, anyone who needed a quick makeover headed over to the Reese & Co's salon to glam up for the rest of the night.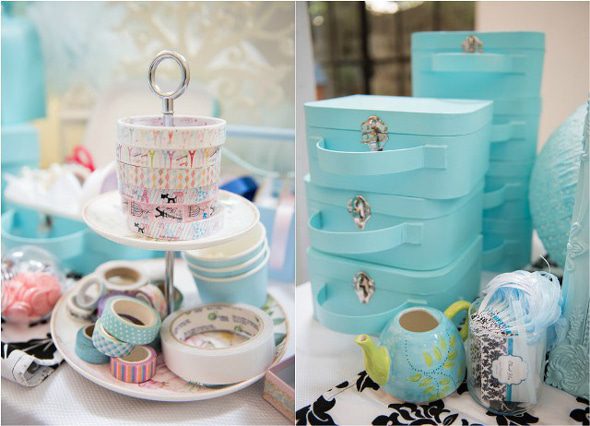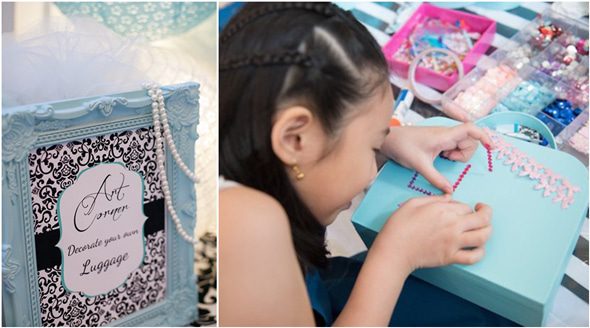 Another fun idea that was included at the party was a luggage decorating event. How fun and the kids absolutely dove right in!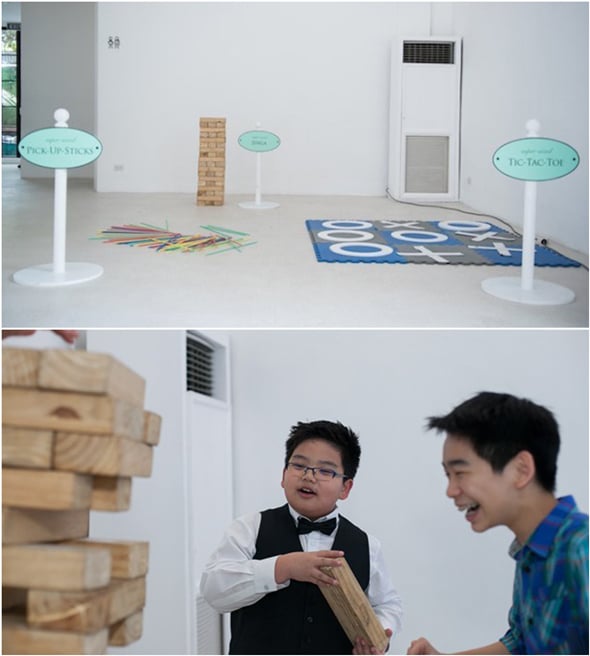 And what about those giant games? Everything looks more fun with huge Jenga blocks!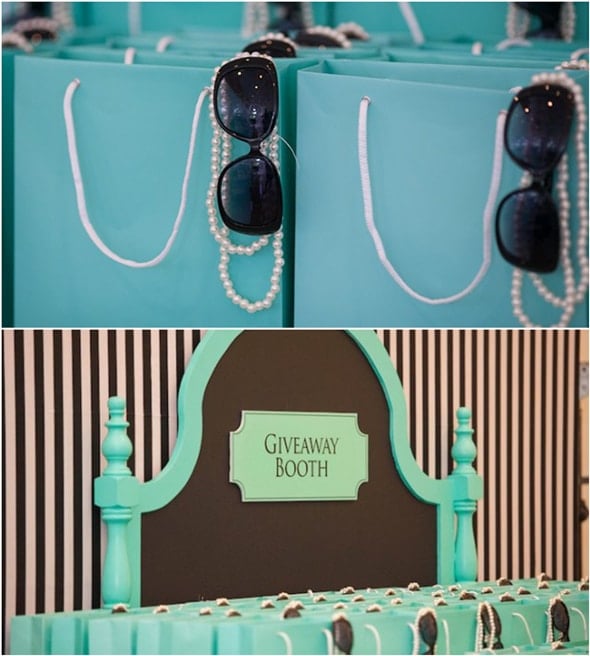 If you were any kind of Audrey Hepburn fan, these party favors would be right up your alley. Stunning!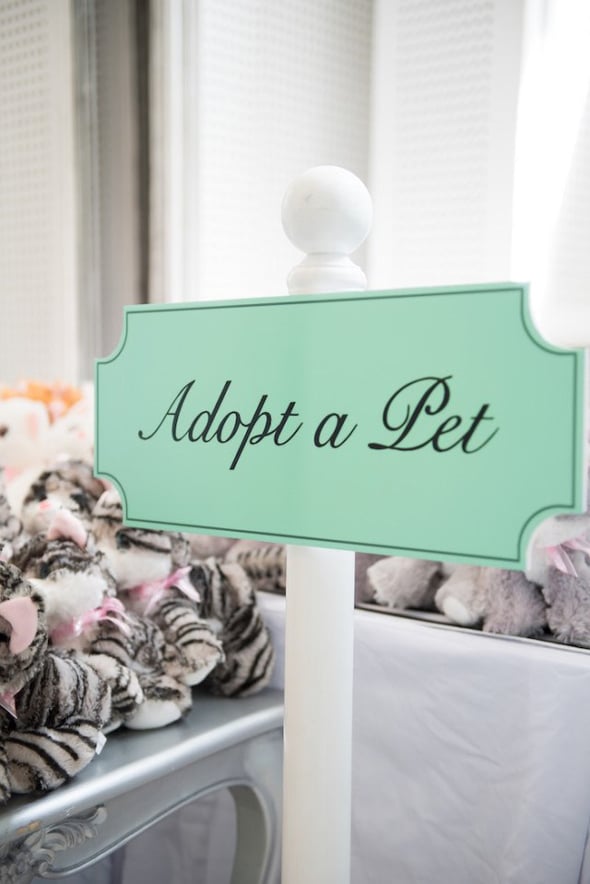 They also had an "Adopt a Pet" booth, in direct reference to Holly's pet cat, the "poor slob without a name"!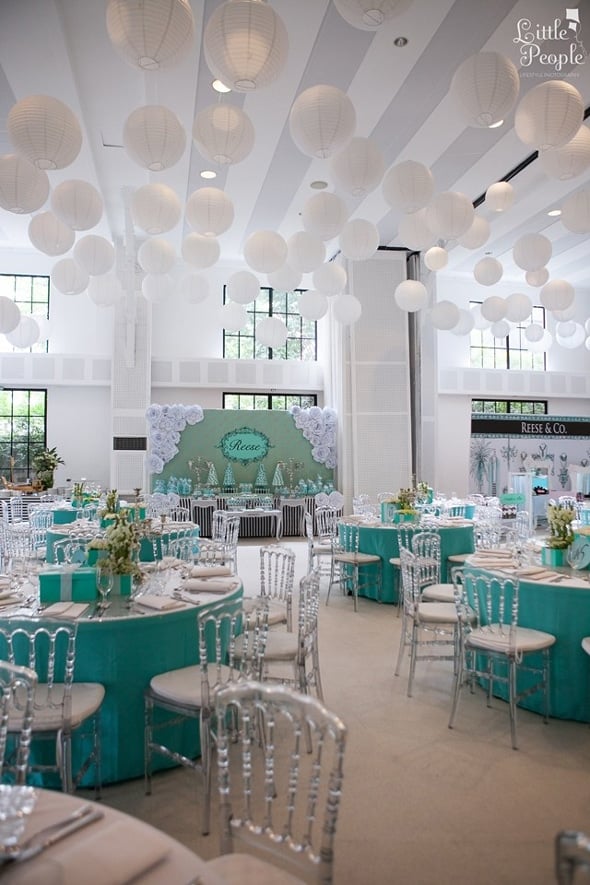 Birthday parties for 7-year-olds don't get any better than this amazing Breakfast At Tiffany's Birthday Party. We love every little detail and can't get enough. What a stunning event!
Vendors & Credits
Event Stylist – Kaye Garcia Events // Photography – Little People Lifestyle Photographer // Cake and Desserts – Cuppy Puppy Bakehouse
Check out these other amazing parties on Pretty My Party: