Disney Moana Birthday Party
[convertkit form=4996735]
Disney's Moana was the very first movie that birthday girl Kailani went to see in the theaters. Once she set her eyes on the screen, she was hooked. It was quite a surprise to her family that their little one looked extremely similar to baby Moana and perhaps serendipity that the meaning of her name Kailani is "WHERE THE SKY MEETS THE SEA", a line that is repeated throughout the theme song. Hawaiian island girl and party loving mom knew that the party theme for Kailani's second birthday had been found – A Disney Moana Birthday Party!

Upon arriving, party guests went into their dressing room and changed into custom made traditional hula attire. Once dressed, it was time to do some coconut palm weaving and get some temporary tribal tattoos done. Next came a hula show that included lessons for the little girls and even a fire dance performance. The balmy 80 degree weather and the girls dancing against the backdrop of Moana's sail and waves on the shore was perfection!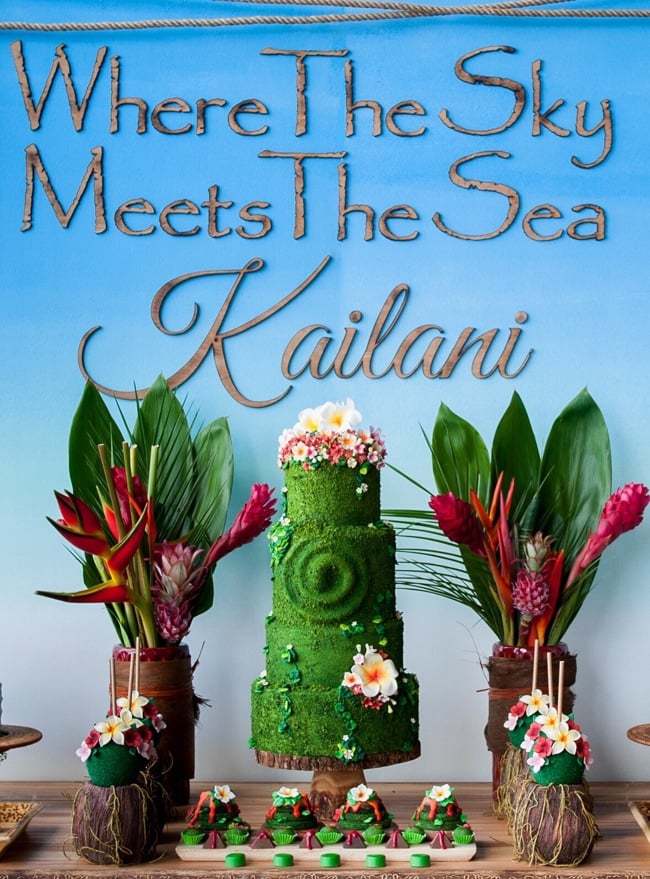 The dessert spread included cake pops with edible puka shells and Maui hooks, cookie volcanos, Moana inspired oreos and an array of Te Fiti inspired sweets including the main cake made by cake designer mom.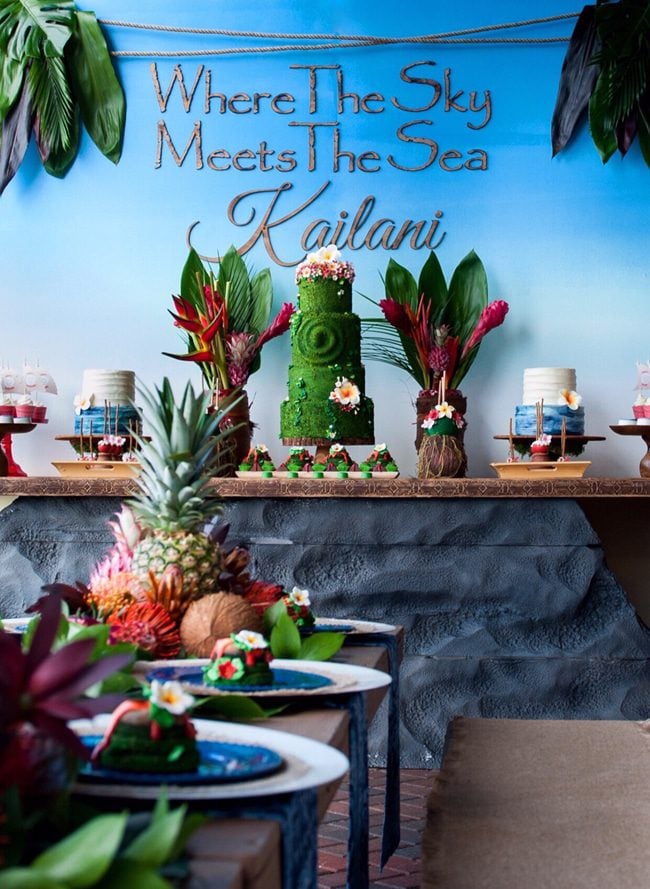 DIY items for the party included coconut palm bracelets, Moana costume (adult), cakes, oreos, napkins, centerpieces, burlap plate decoration, outfit clothing rack, hanging paper garlands and foliage gift wrapping.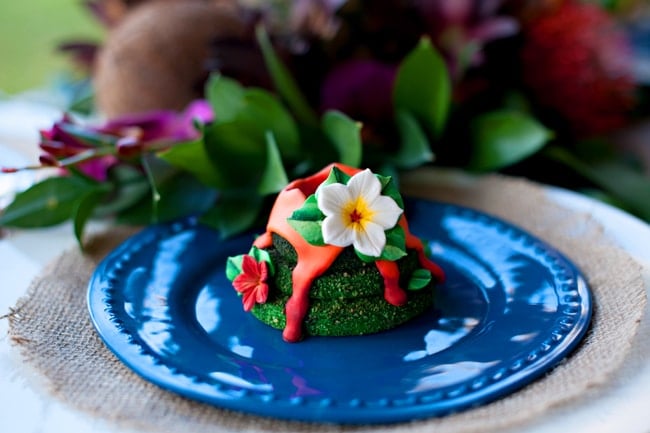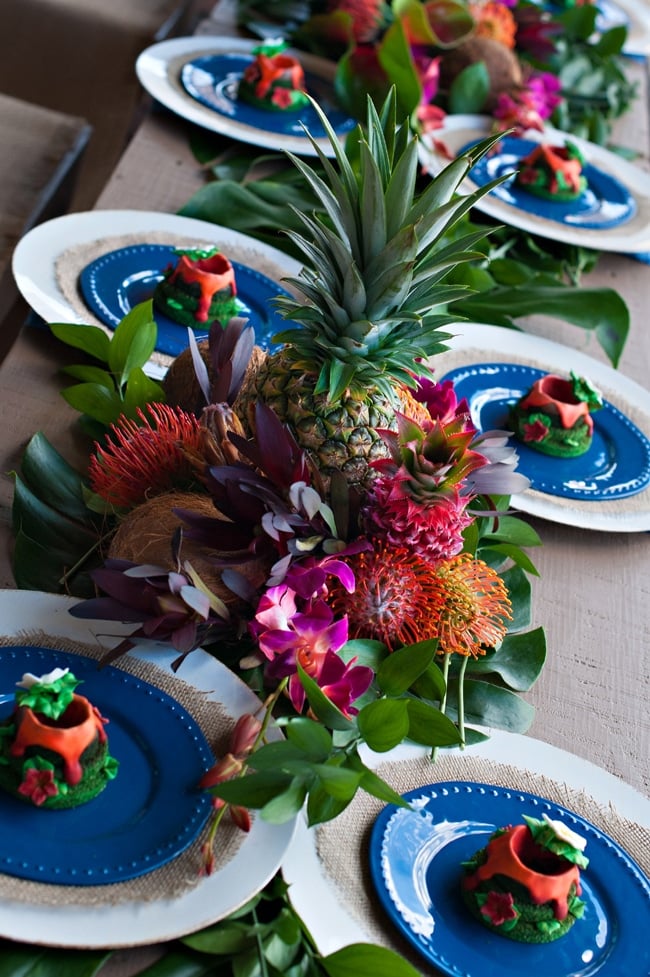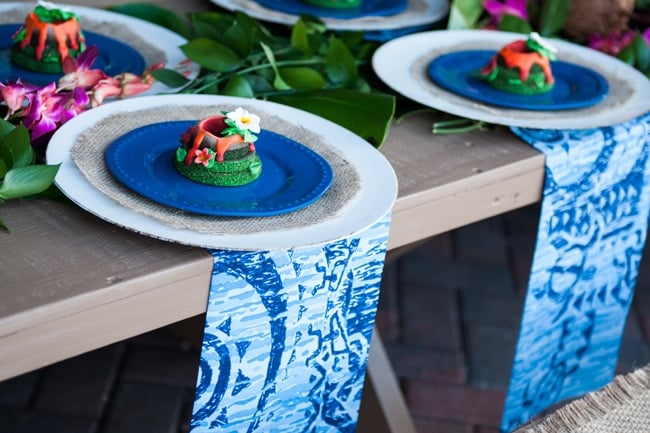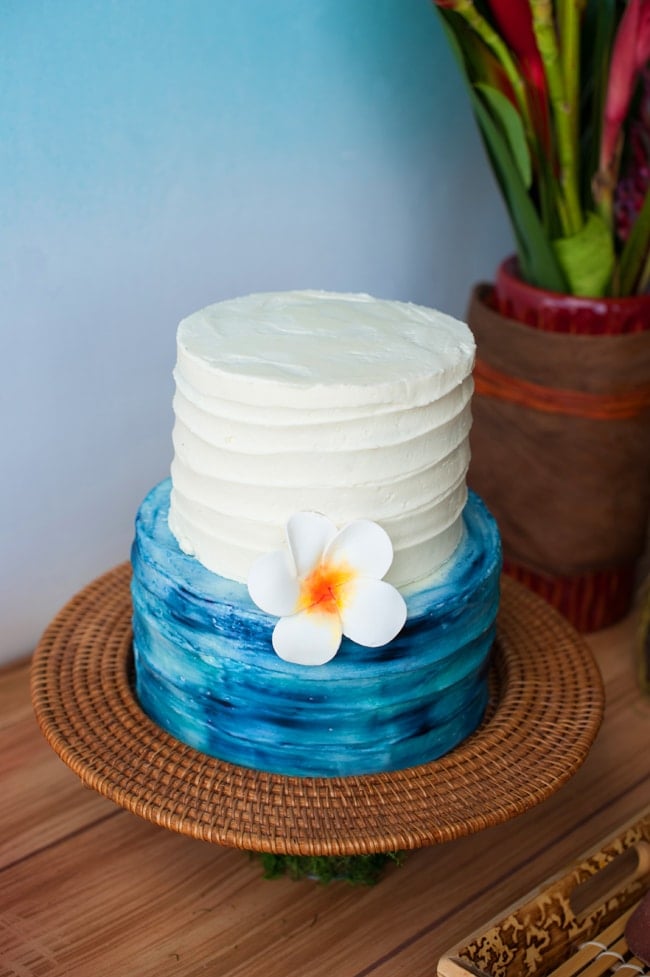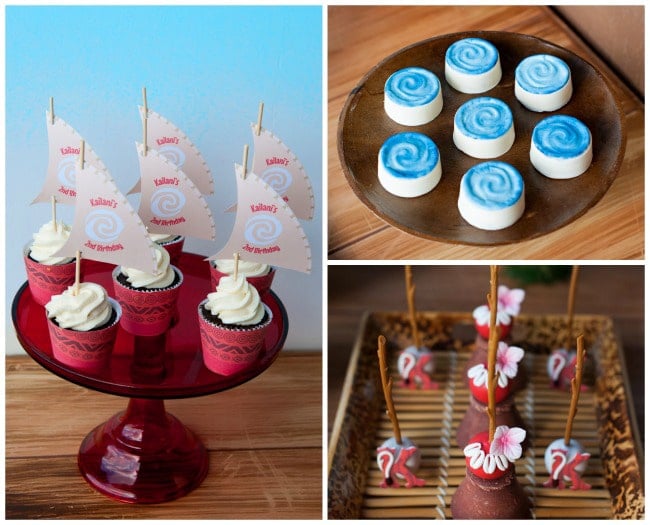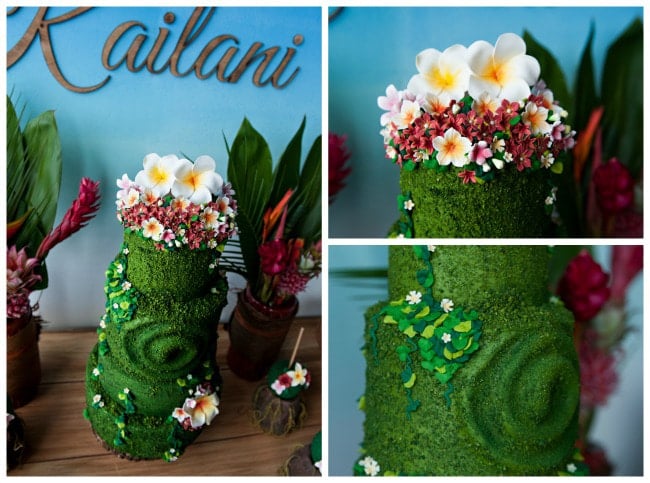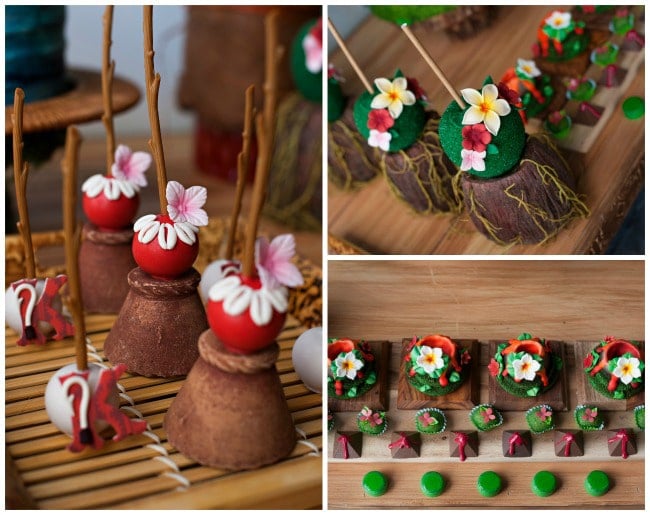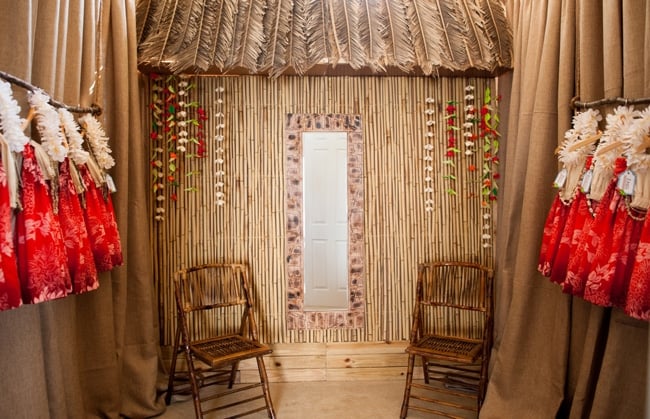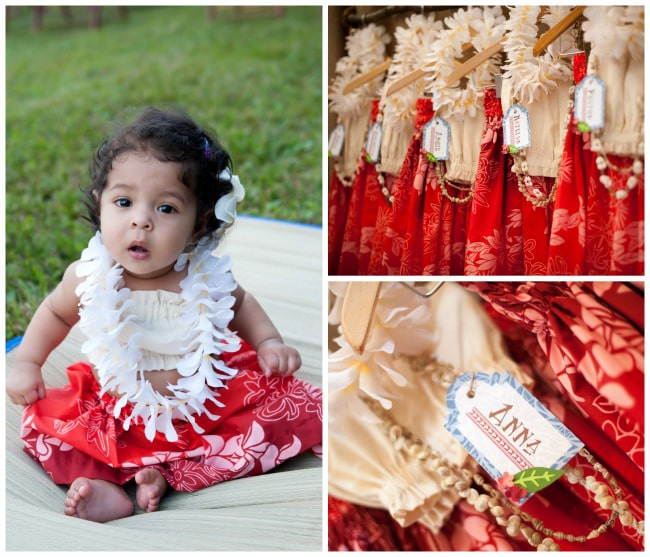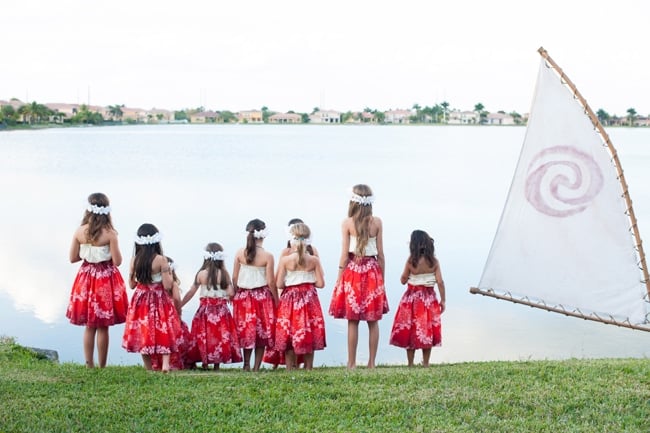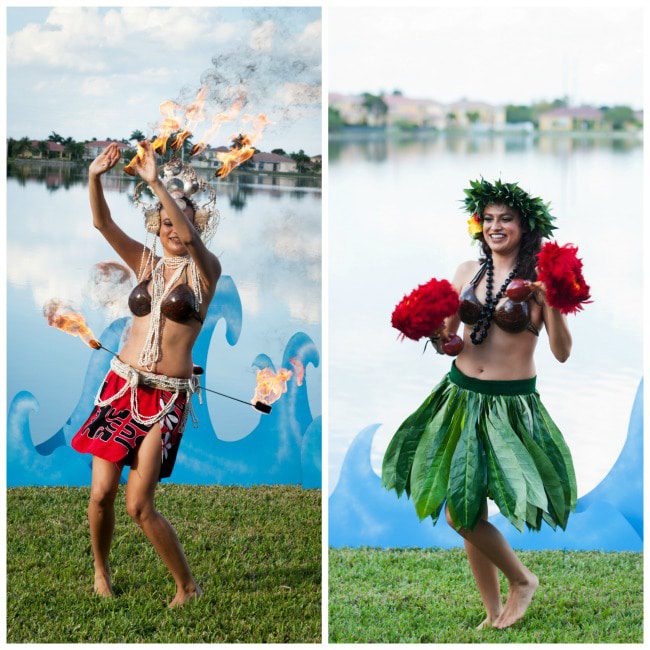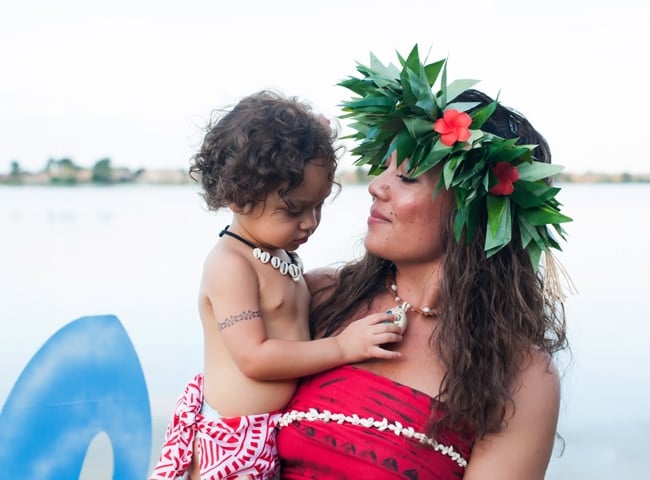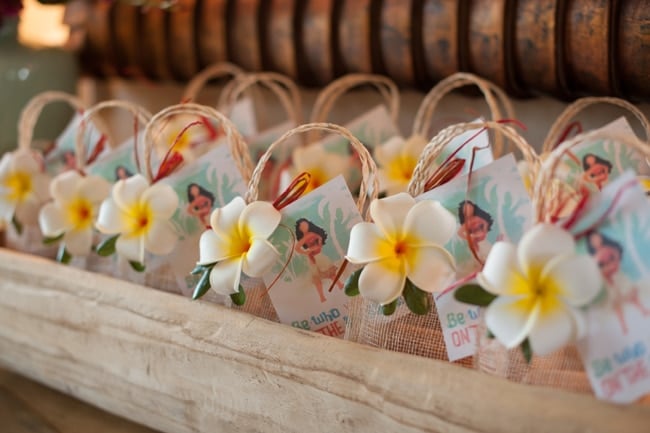 Birthday girl and guests had a wonderful adventure through their own land of Mata Nui and as they departed. Goody bags reminded them to be who they are on the inside.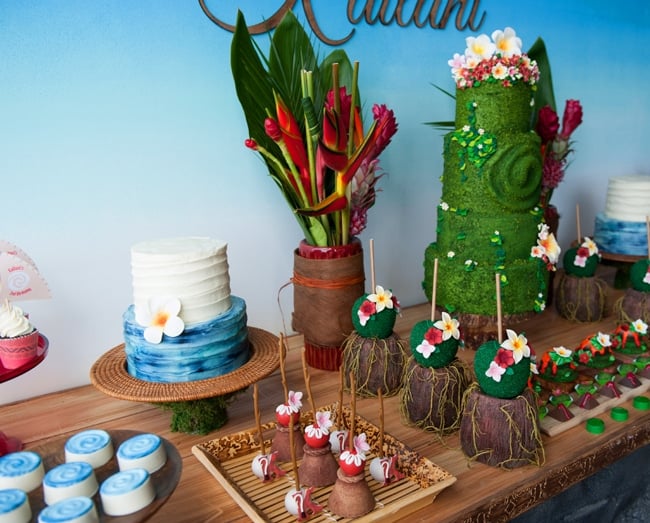 Vendors & Credits
Check out these pretty parties: