20 Disney Pixars Cars Party Ideas
In honor of the new Disney Pixar Cars 3 movie coming out recently, we know all of the little ones will be begging their parents for a Disney Cars themed birthday party this year! How can you blame them? The movie is awesome and this party theme is so much fun! There are so many clever and creative ideas you can do for the Disney Cars theme! We've rounded up our favorite ideas with these 20 Disney Pixars Cars Party Ideas!

See also:
These DIY Lightning McQueen Jello Cups with Free Printable Eyes are so cute! It's such a fun and easy detail you can add to your Disney Cars Themed Party!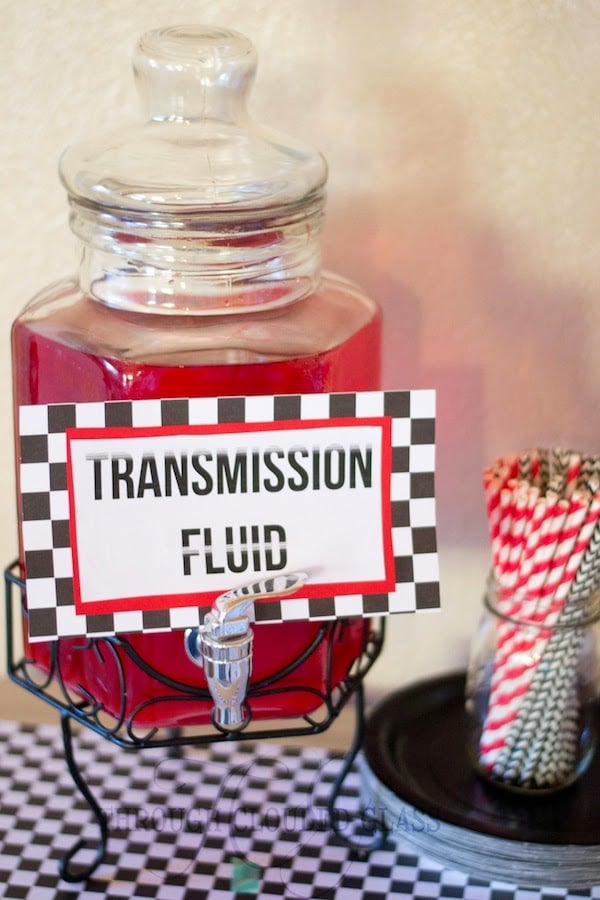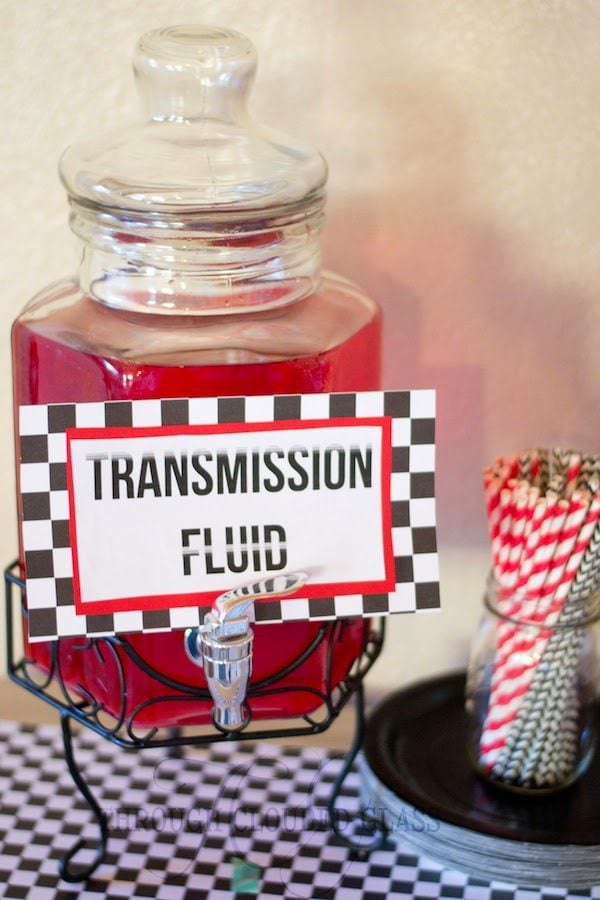 This clever Disney Cars Party Drink Idea is just a fun and creative way to use your party labels. The kids can "fuel up" at the beverage station!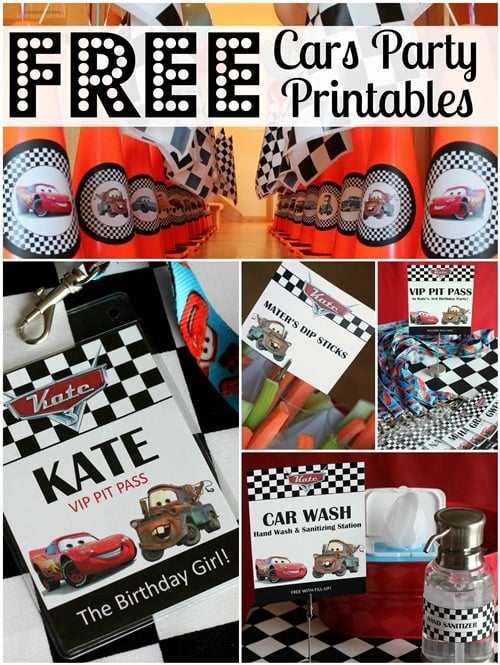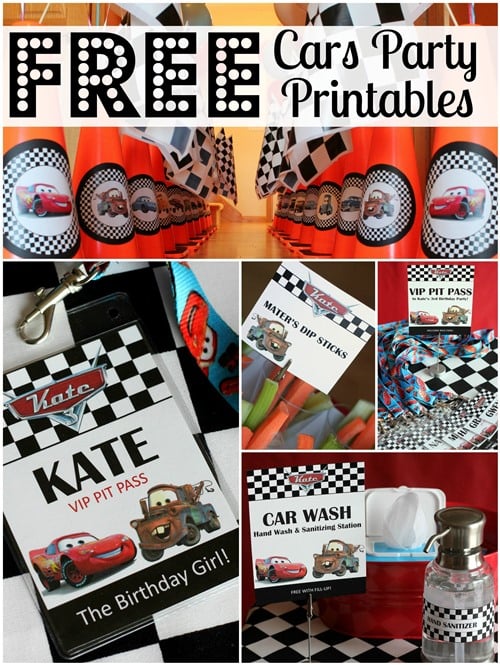 There's nothing better than Free Disney Cars Party Printables! Just download and print and get your party started!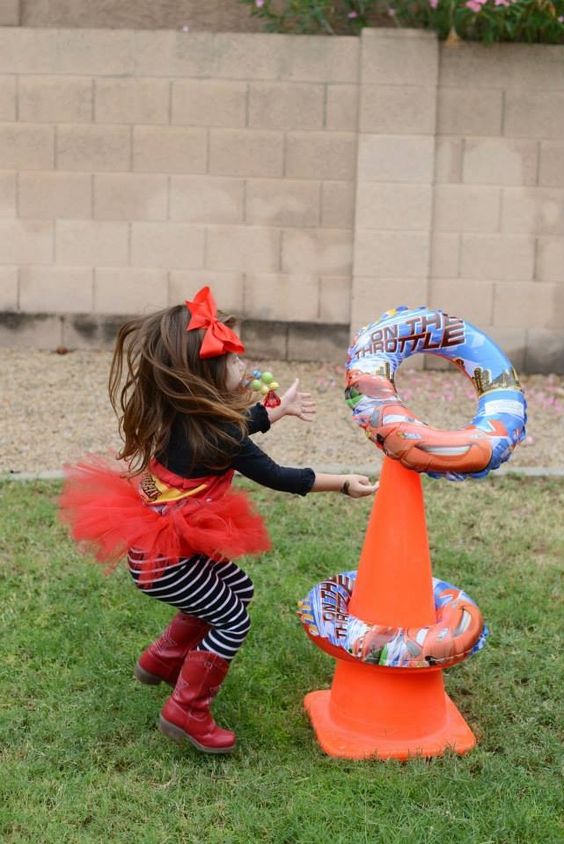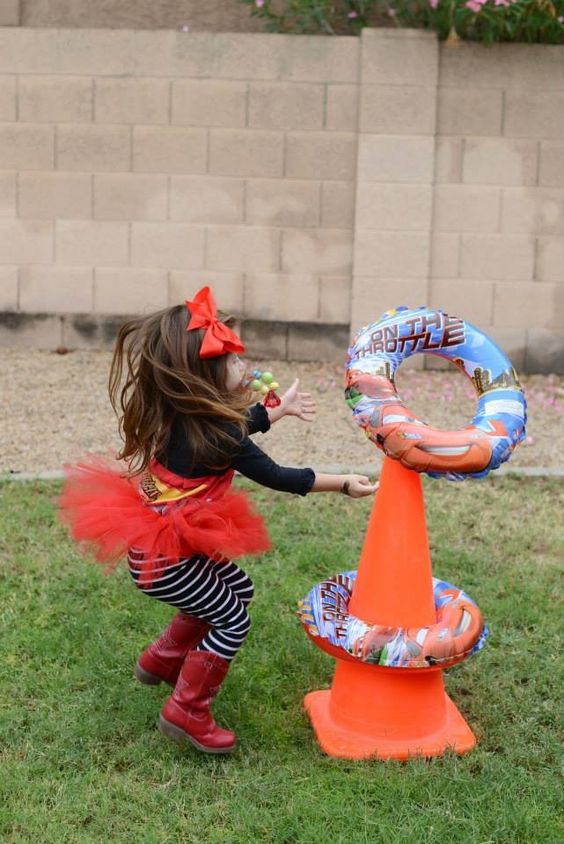 This Cars Party Game is so clever! Grab some orange cones and some Disney Cars inflatable floats and you've got yourself a fun game the kids will LOVE!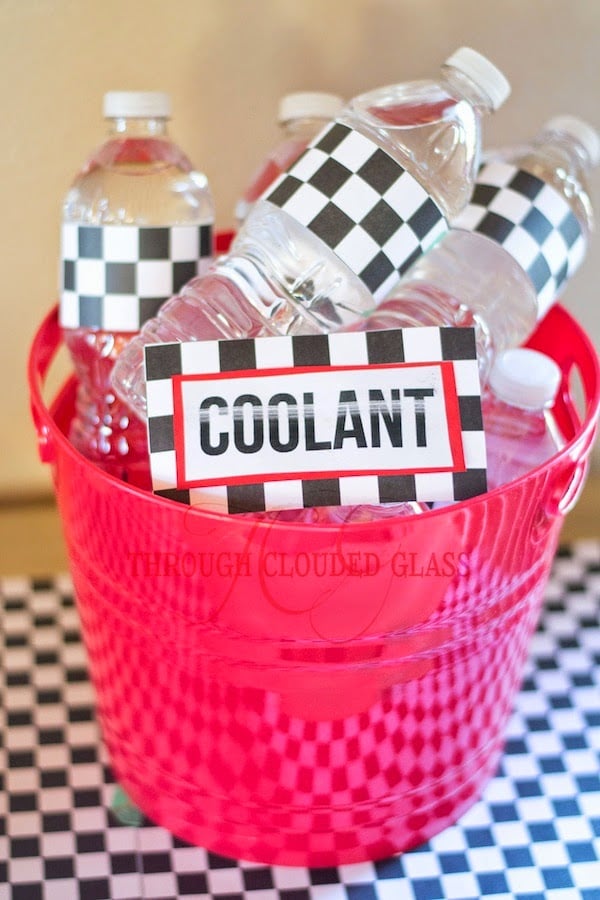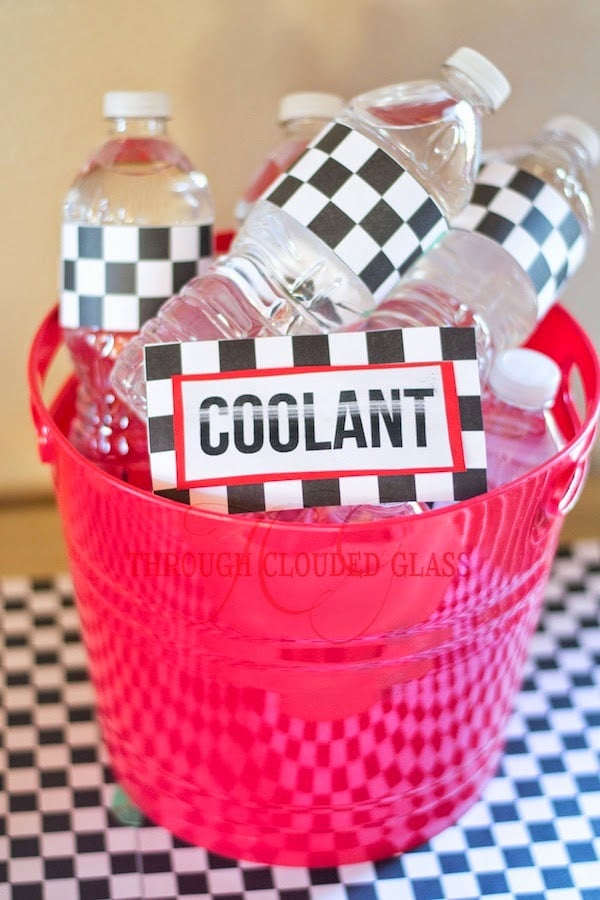 This Disney Cars "Coolant" Drink Idea is another fun play on words that you can put on your drink station with free printables!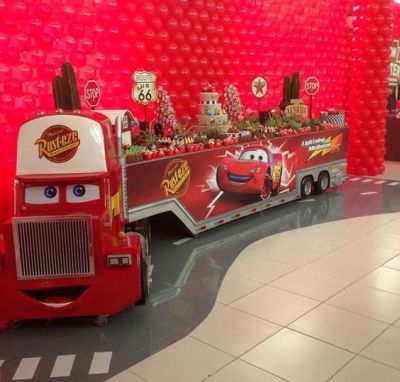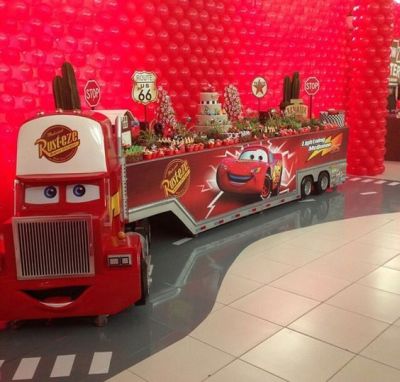 How awesome is this Cars Dessert Table?!?! This one definitely takes the cake!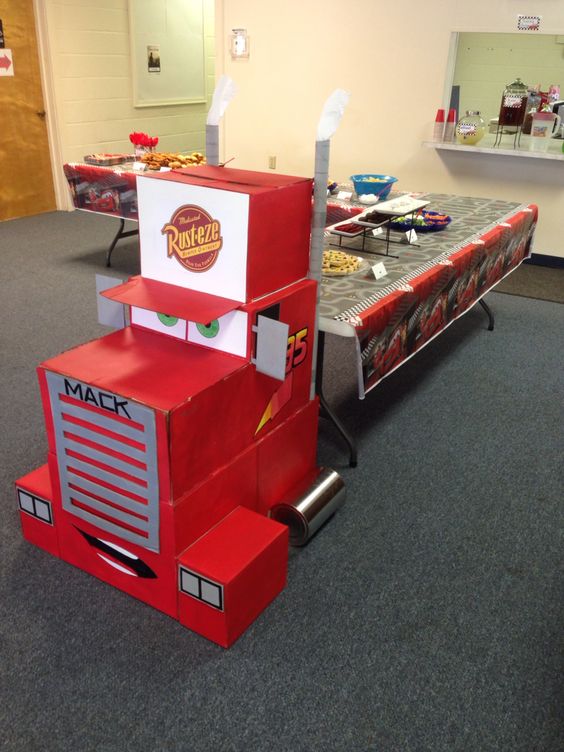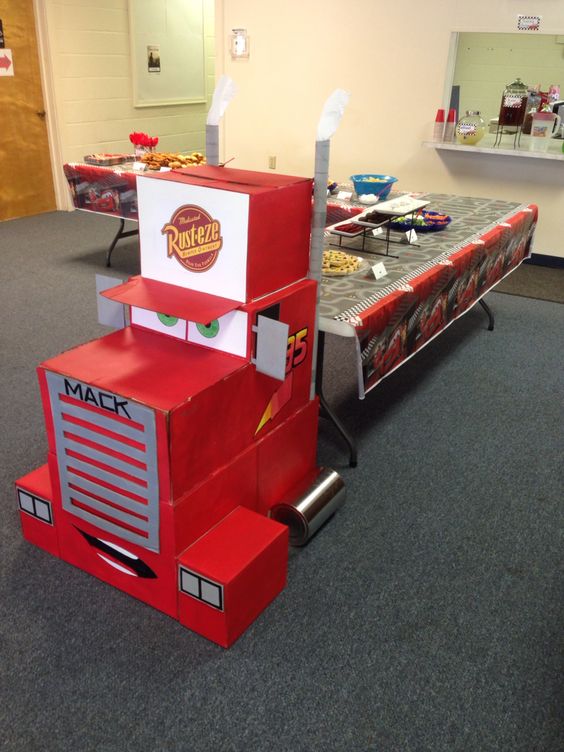 Here's another awesome Disney Cars Truck Table Idea that you can DIY for your Disney Cars Themed Party!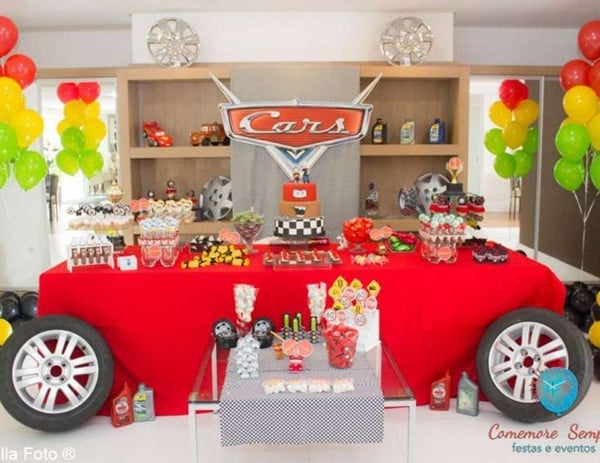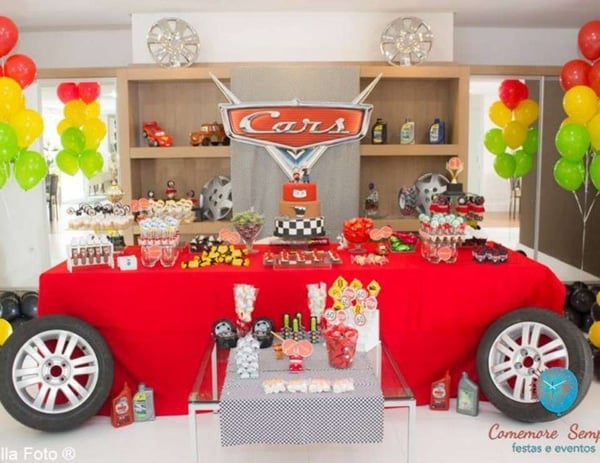 This Disney Cars Party Dessert Table is so cute and the wheels incorporated make it look like a car! CLEVER!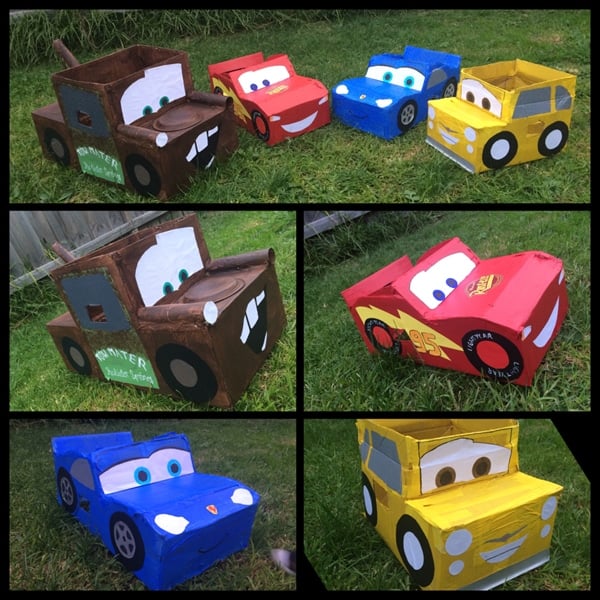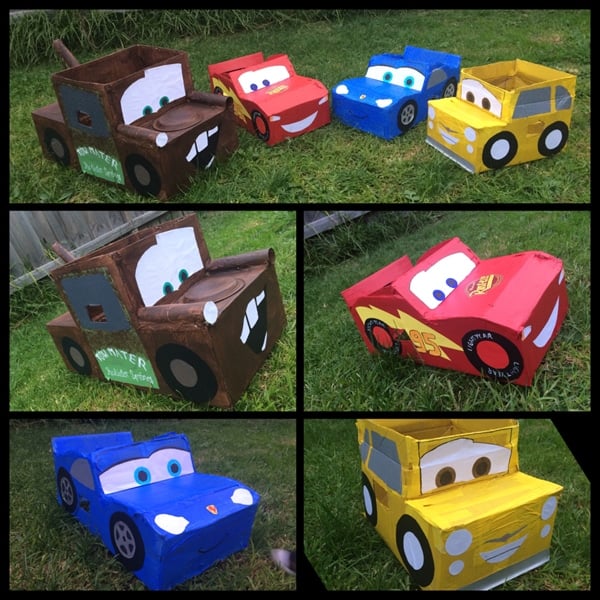 The kids will have a blast with this DIY Cardboard Cars Idea! Plus it makes for some great photos and memories!!!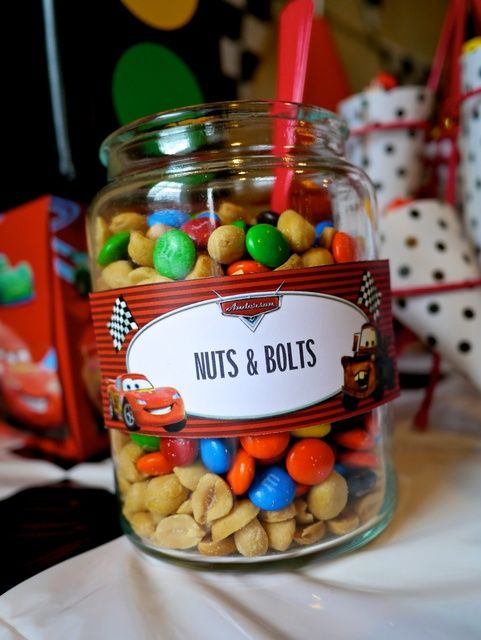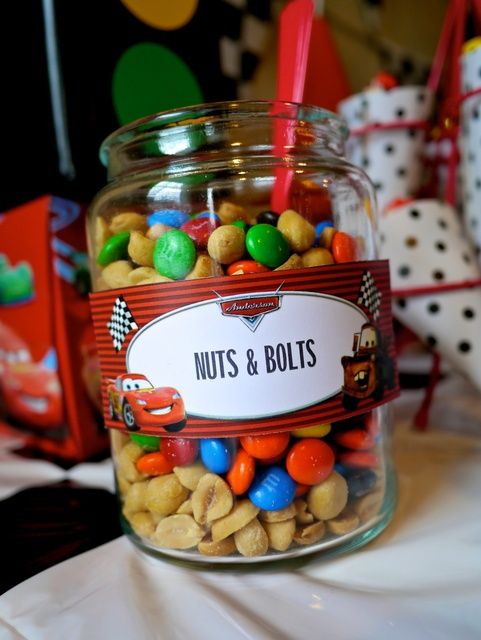 This "Nuts & Bolts" Candy Idea is perfect to add to your food/dessert table!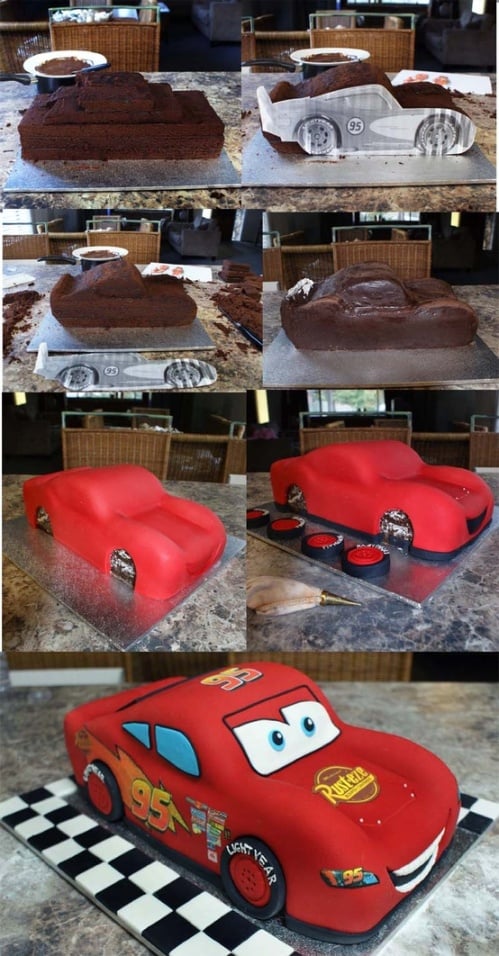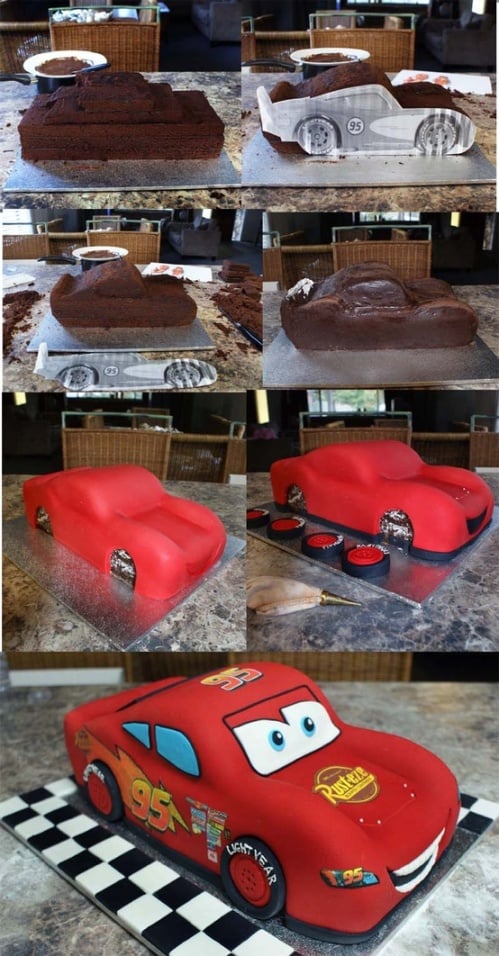 How awesome is this Disney Cars Birthday Cake?! It's the PERFECT cake for any little one's birthday!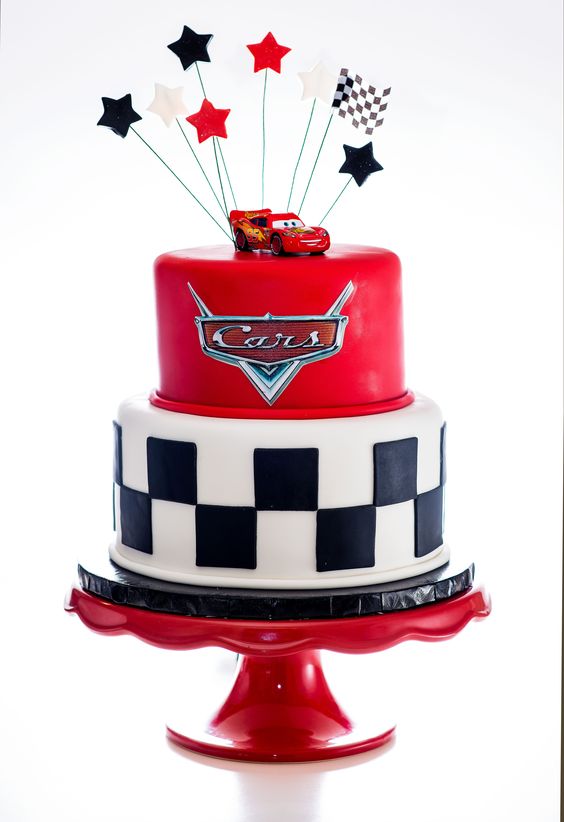 We're loving this two-tier Disney Cars Cake! This would look great in the center of your dessert table!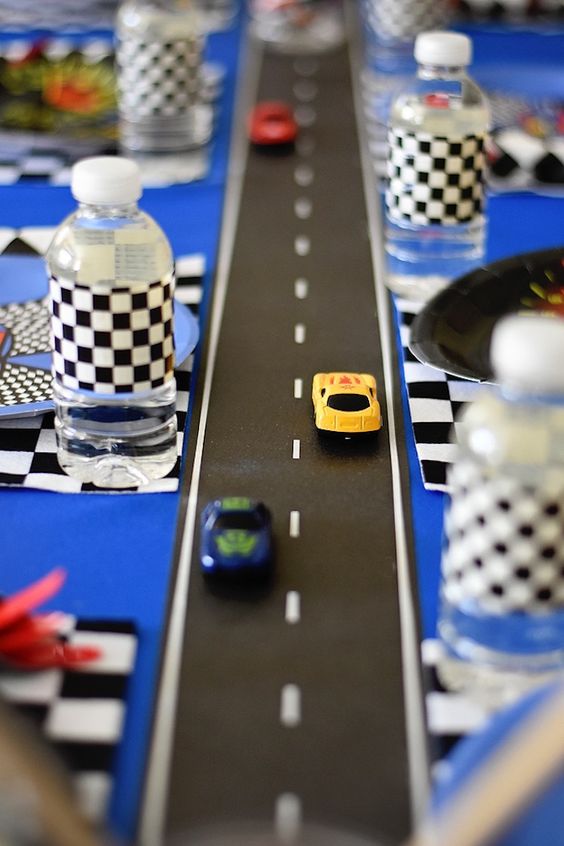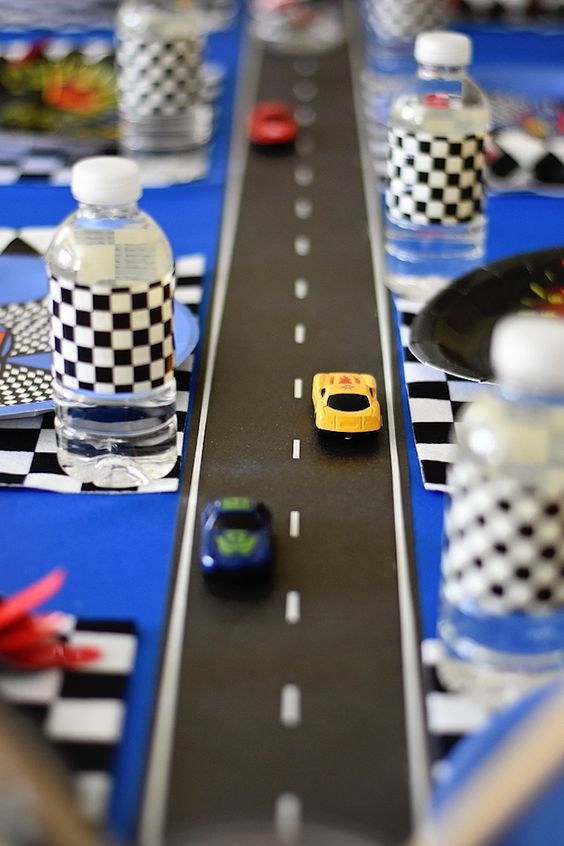 The great ideas just keep racing in with this Cars Race Track Tablerunner! The kids will definitely love this idea!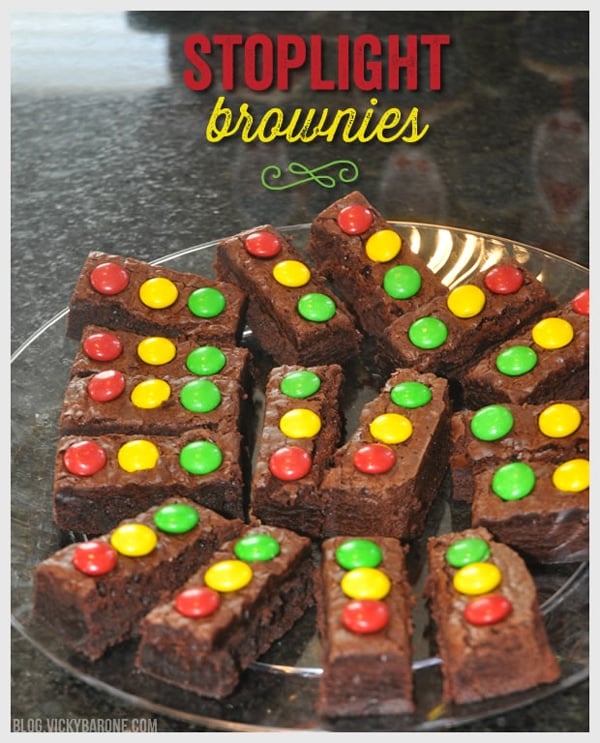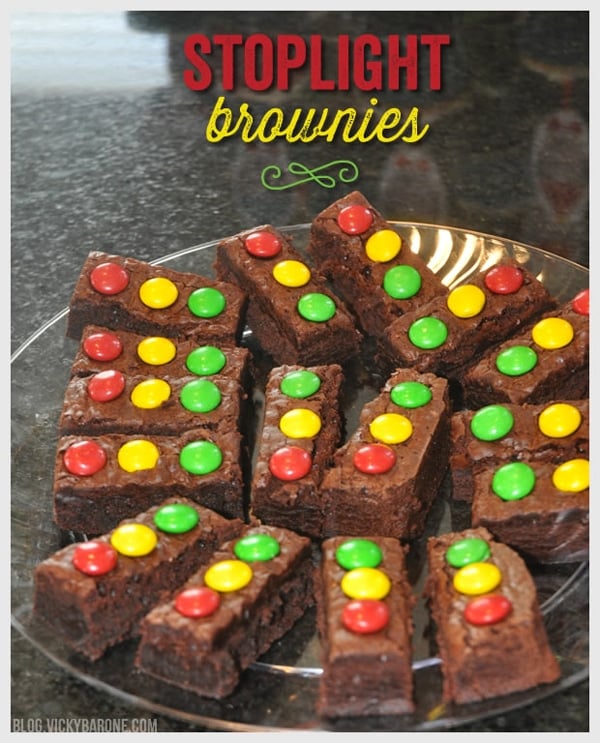 Add these fun Stoplight Brownies! Not only are they delicious, but they fit the Disney Cars theme perfectly!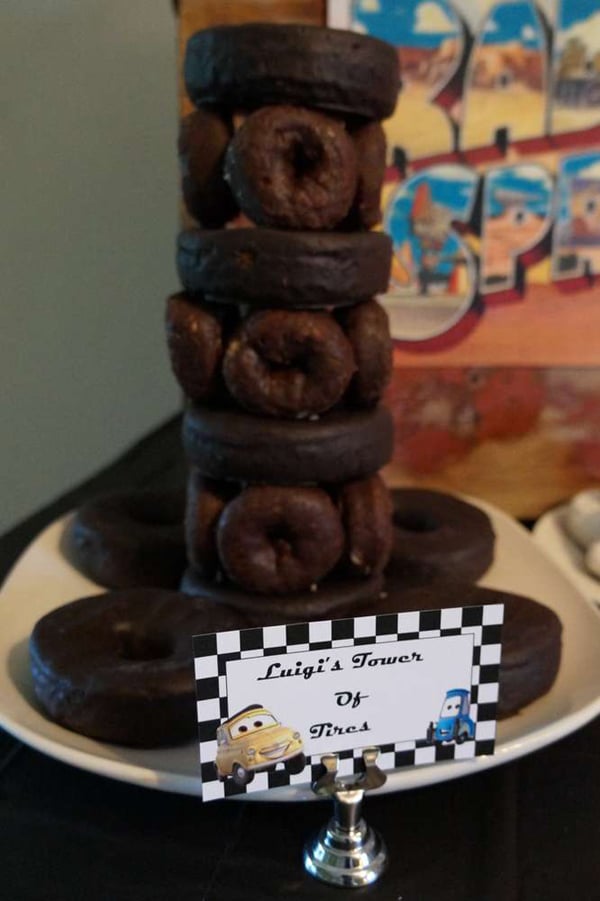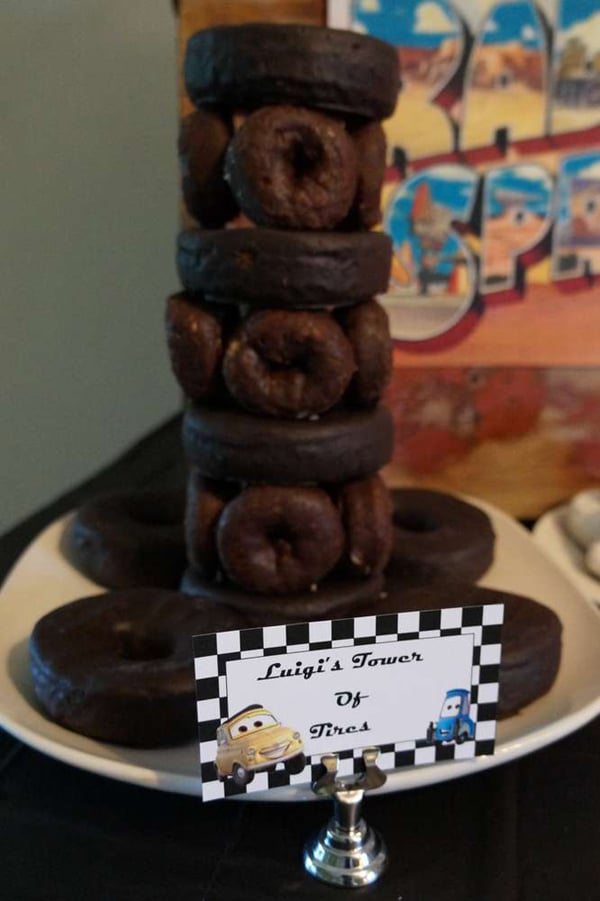 Mini chocolate donuts are all you need for this Tower of Tires! What a fun idea!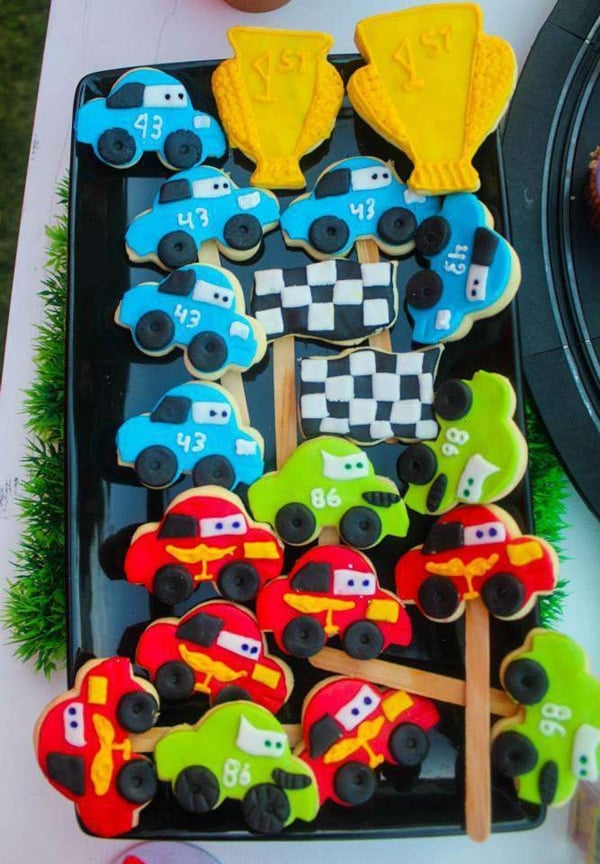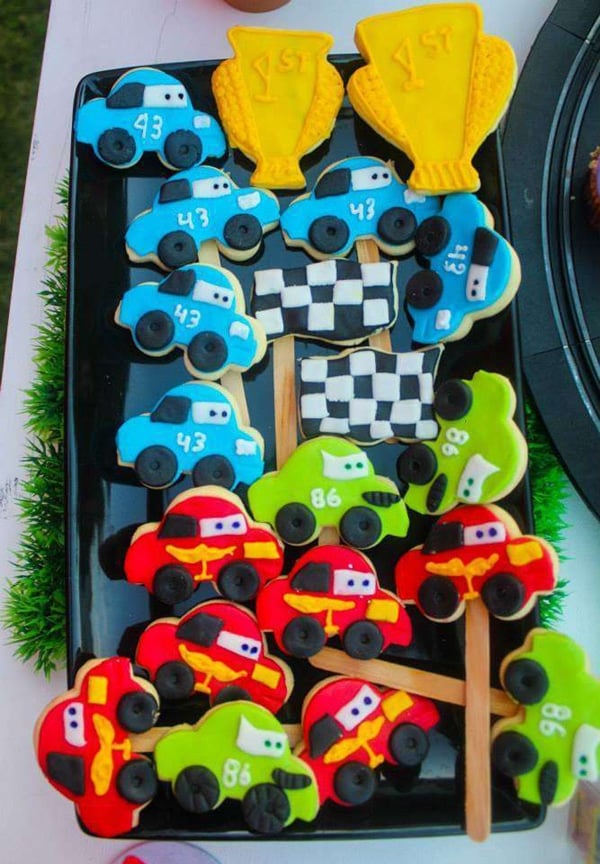 Add these adorable Cars Cookies to your dessert table to complete your Cars theme!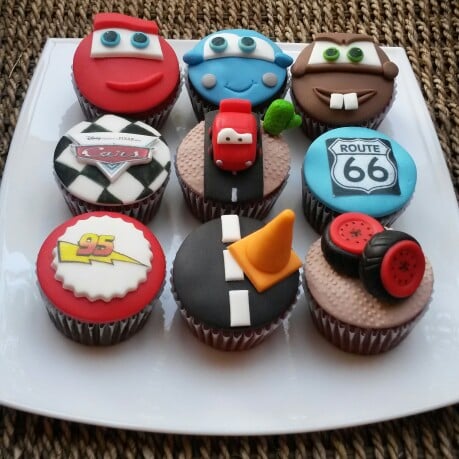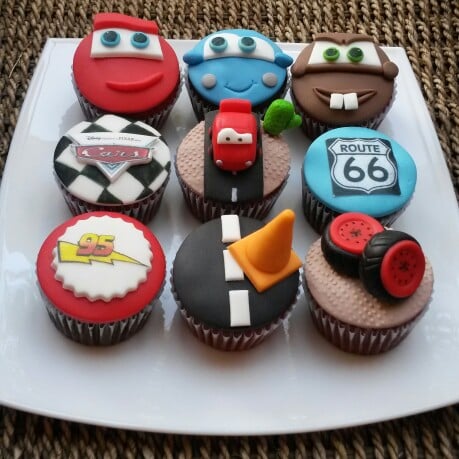 You can't forget the Disney Cars Cupcakes! How awesome are these?!?!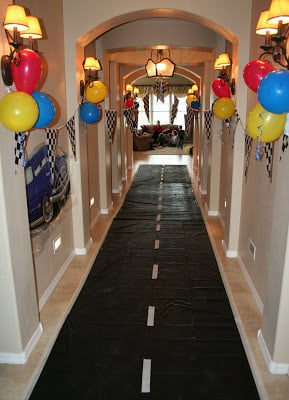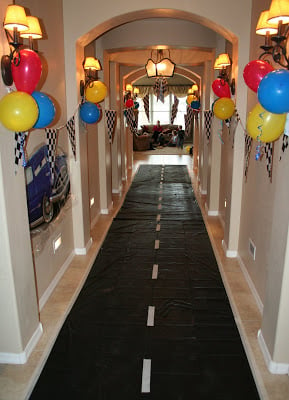 Looking for some decoration ideas for your Cars party? These Disney Cars Party Decorations are perfect for this theme. Set up a street down the hallway or entrance to your party venue! Everyone will love this idea!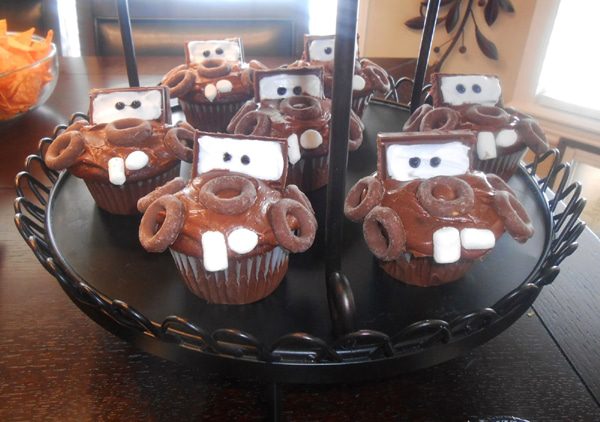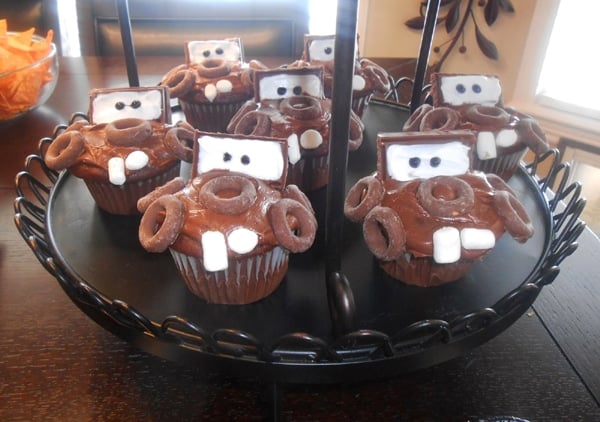 How awesome are these DIY Mater Cupcakes?! Anyone can make these adorable treats!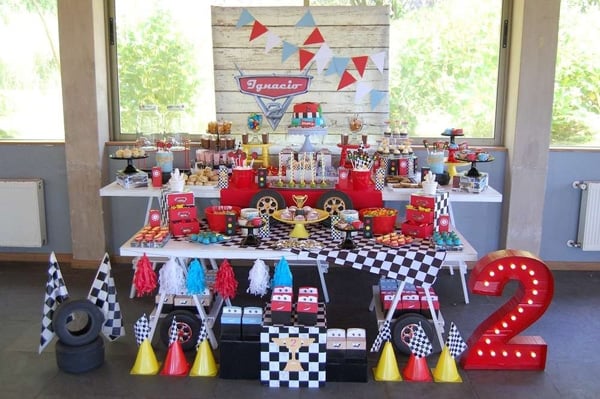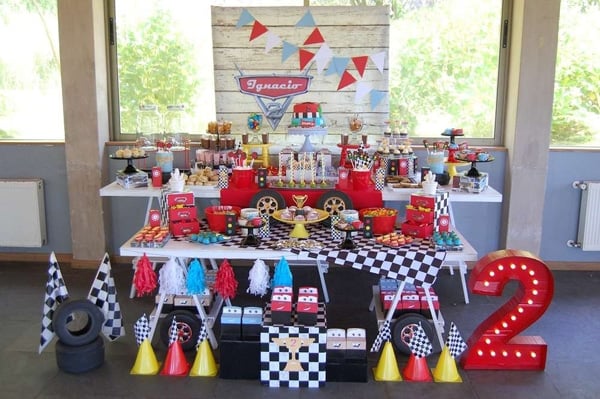 Need ideas for setting up an awesome dessert table? This Disney Cars Dessert Table ranks high on our list for most eye-catching! So what's your favorite Disney Pixar Cars Party Ideas here? Let us know in the comments below! Looking for more party ideas? Don't forget to follow us on Instagram @prettymyparty and Pinterest and join us in our private Facebook group.