10 Best Party Games for Kids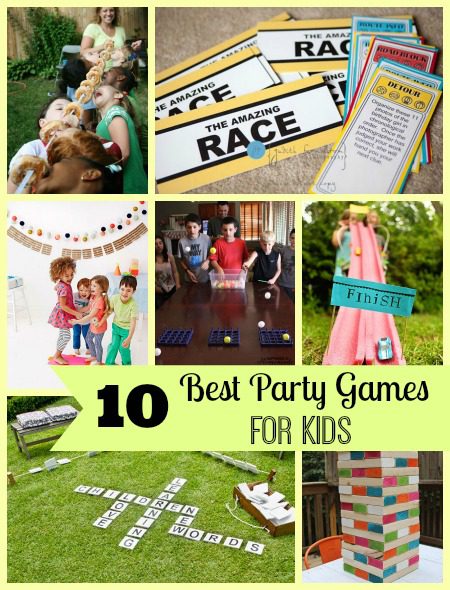 We all know that one of the most fun parts of parties for kids is when all of the games get played and the kids get to burn off all of that energy from the sugar they've eaten! In order to help, we've compiled a list of 10 Best Party Games for Kids! They are going to have a spectacular time when they show up and see all of fun games that you have in store for them. By the time everyone gets sent home and all of the fun is over, everyone is going to have some pretty tired kiddos on their hands from all of the fun!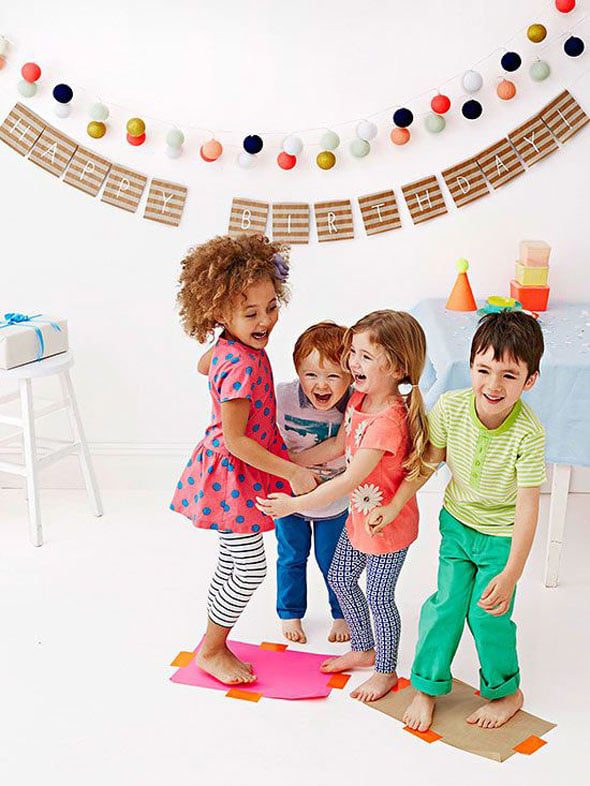 1. The Musical Islands game is very similar to musical chairs, except you use pieces of different colored fabric or paper for all of the kids to find their way to when the music stops! If you don't have a ton of chairs, this is a great alternative to a game that kids love to play!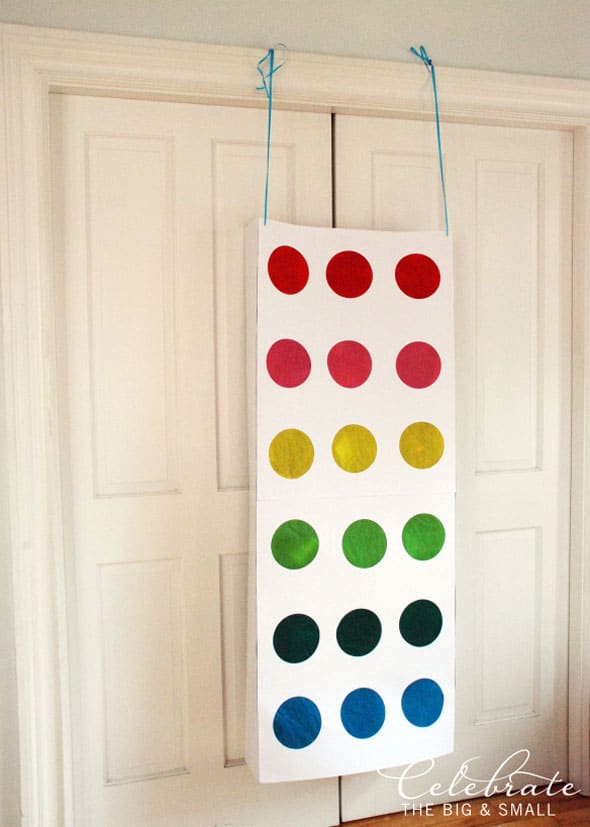 2. This Candy Button Punch Box is a fun and easy DIY project you can make yourself and it is a great game for the young ones! One way to play this game, is to fill all of the punch boxes with candy and then play a trivia game with it. Every child will be given a candy trivia question and will get to punch a dot for a candy prize if they answer correctly. How fun!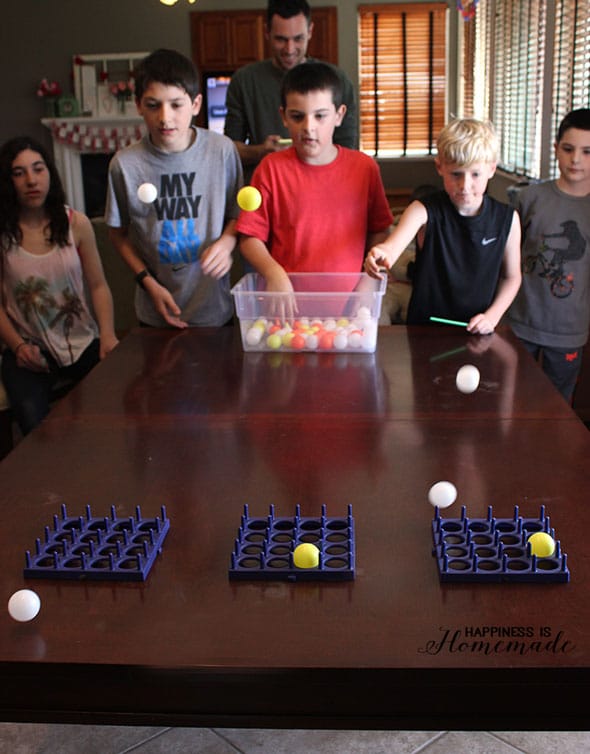 3. How fun does this Ping Pong Tic Tac Toe game look? Have a catcher at one end of the table to get all of the ping pong balls that fall off so you can quickly return them to the buckets for the participants. First one to get a tic tac toe wins!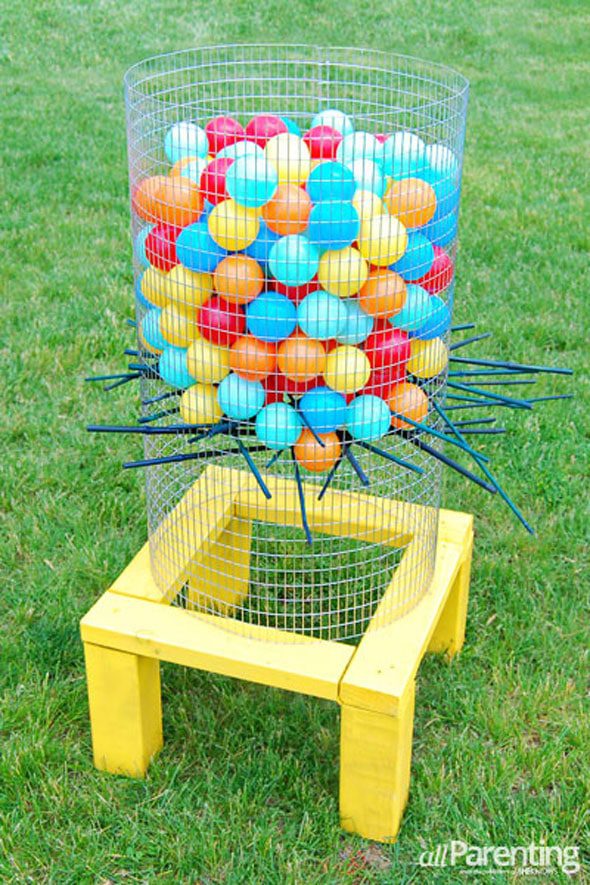 4. This DIY Backyard Ker-Plunk Game isn't only great for kid parties, but it will be a great project that will bring tons of fun to many of your outdoor adventures all year long! There is a great tutorial on how to make the game and once it's all ready, the kids are going to have a great time trying to keep all of the balls above the sticks!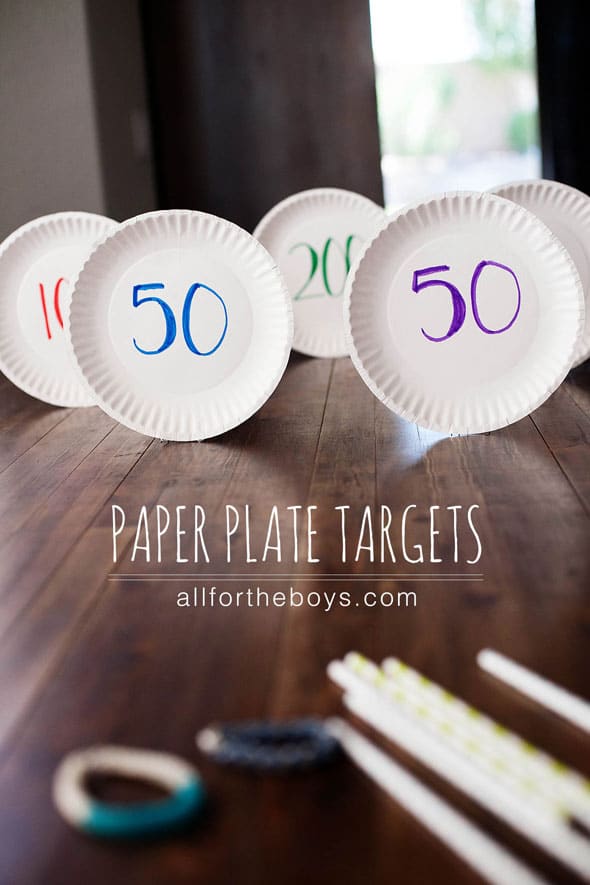 5. I don't know about you, but I know lots of little boys who absolutely love doing target practice with anything they can get their hands on. So when this Paper Plate Targets game was found, there was no way it couldn't be included! Create targets with paper plates and markers and make your "weapons" with rubber bands and straws. After a certain timeframe, whoever has the most points collected wins!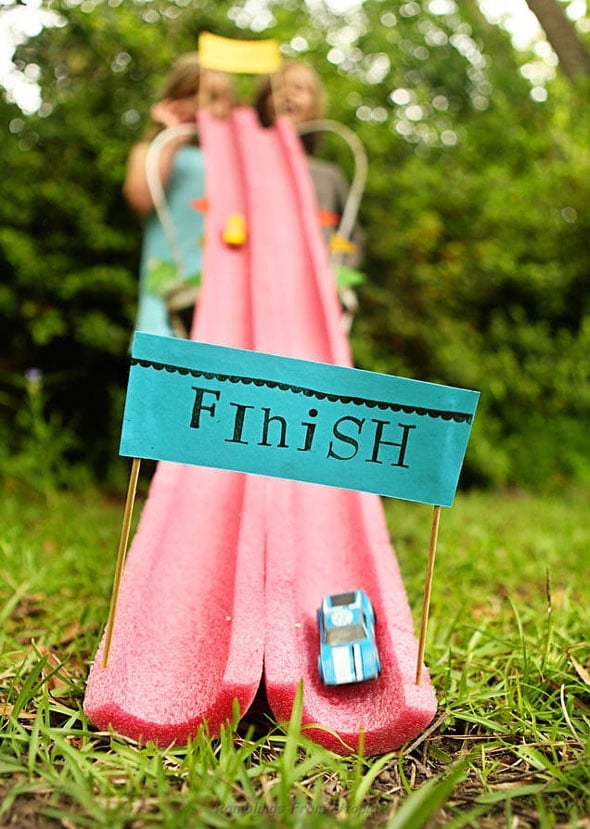 6. Here is another DIY game, the Pool Noodle Race Track Races! Get some cheap pool noodles, cut them in half, and you have the perfect "race track" for some side-by-side" matchbox car races!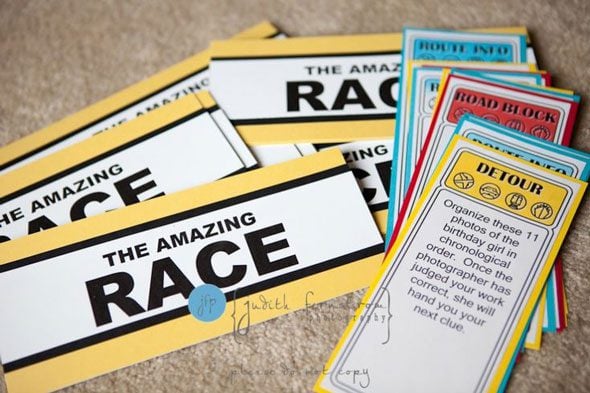 7. Everyone loves a good Scavenger Hunt and this fun Amazing Race idea will have the kiddos doing all sorts of fun and wacky things to win! Split the kids up into teams and send them on their way. I love that there are lots of great ideas for clues for you to start with. And if you are having an outdoor party, there are even more opportunities for great clue ideas!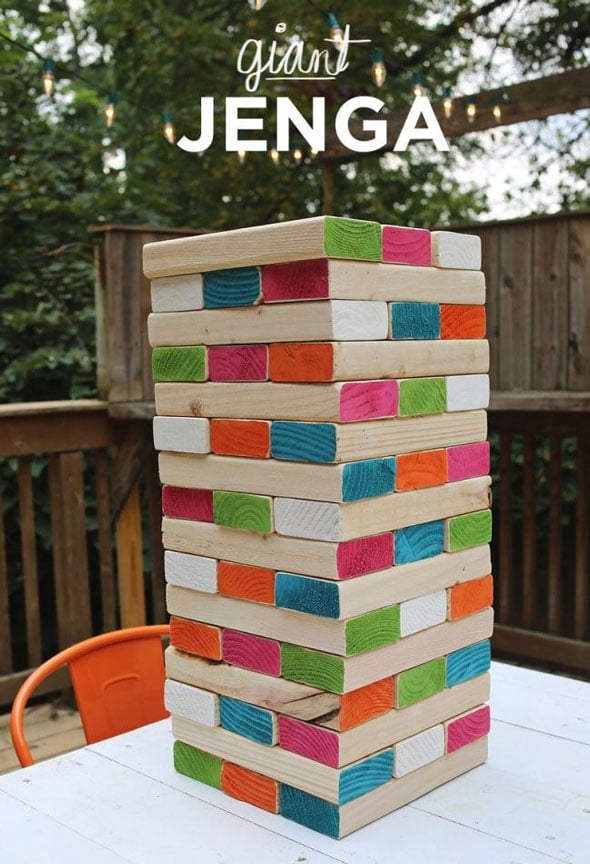 8. Have you seen the Backyard Jenga game yet? If not, here is another great DIY game idea that can be used for more beyond a child's birthday party. What a fun backyard game for anytime you have friends or family over! And the kids get the biggest kick out of the giant pieces that make up this fun game!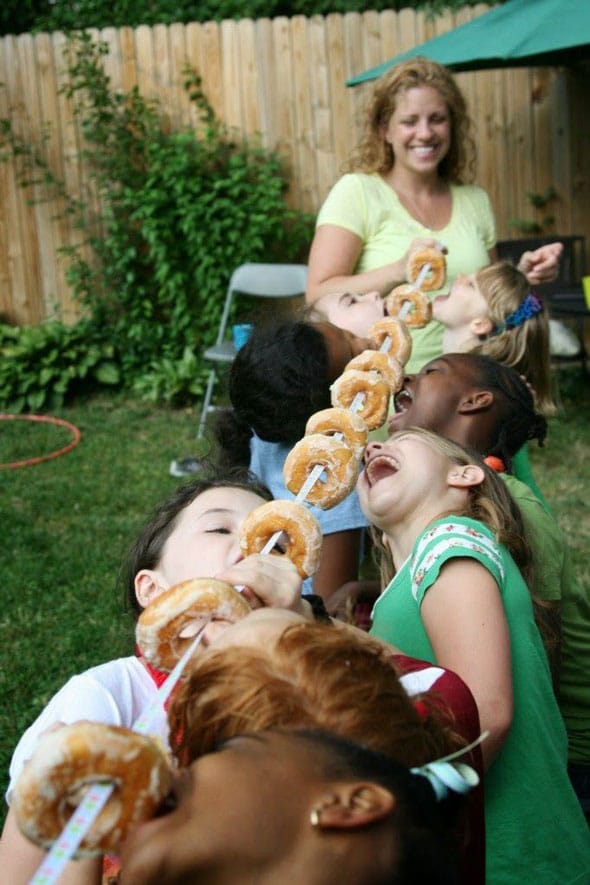 9. How about Donuts on a String? Kids are all about eating donuts, so have a version of an eating contest and see who can finish their donut first with only eating it off of the string. No hands! The kids get the biggest kick out of this one while you can't help but laugh as the chaos ensues.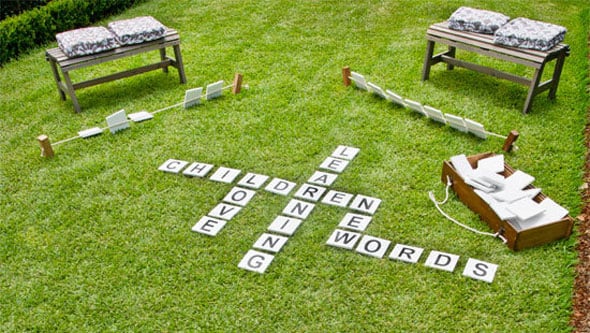 10. How awesome is this Outdoor Scrabble set? If you're planning a party for older kids, this could be a real brainteaser for everyone. If the weather doesn't cooperate, move some furniture around and you'll have plenty of space to play it inside, as well! What a great game!
With of all these great ideas, you are sure to impress all of the kids with the fun that will be had at your child's party! I love that a few of these games can last for a bit of a longer period of time, so by no means do you have to plan on playing all of the games! You'll be set with 2 or 3 games and the kids will have a blast. Enjoy!
Also, be sure to check out these fun party game ideas!
Sign up for a 30 day free trial of Amazon Prime and get free 2 day shipping on your party products!