Creative Nautical Birthday Party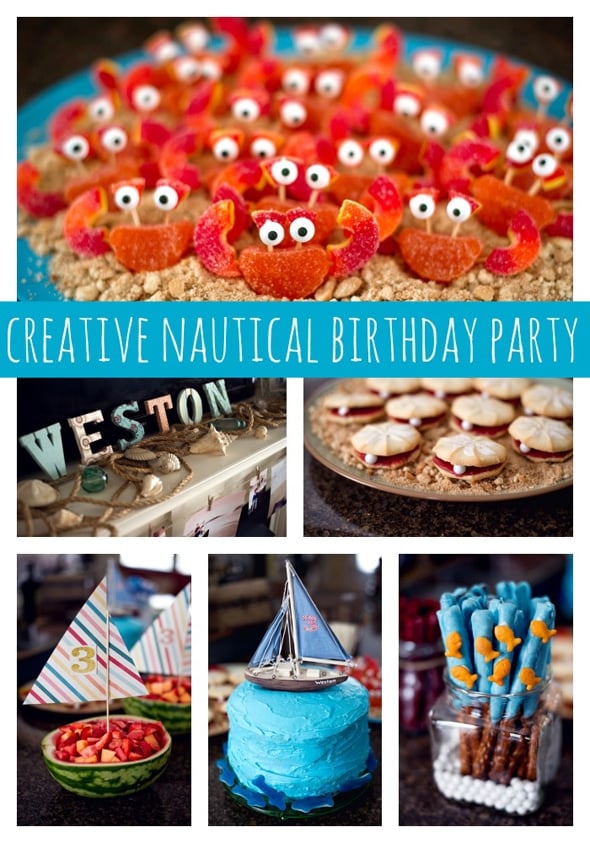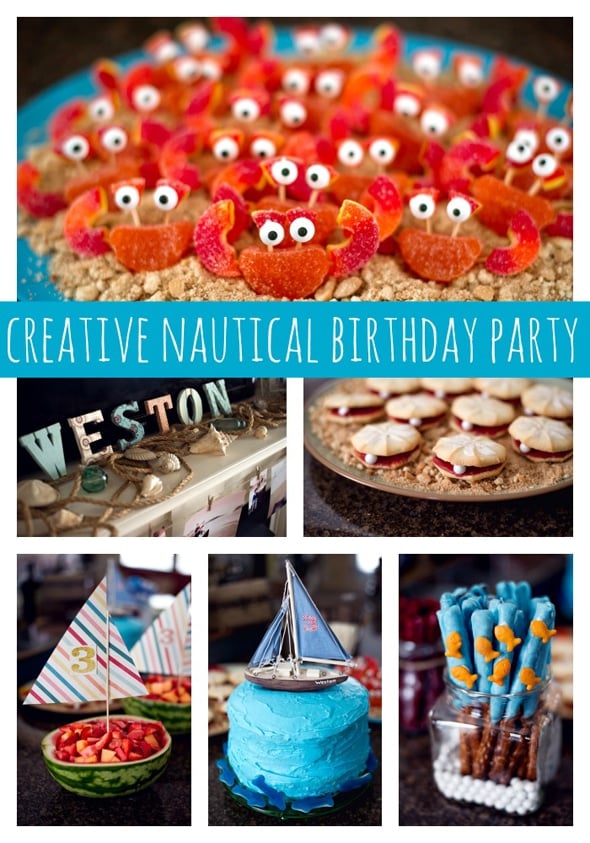 This Creative Nautical Birthday Party by Custom by Nicole Photography is too cute for words! Birthday boy Weston is into all things nautical at the moment – especially boats – so this was quite exciting for him. What a fun 3rd birthday for this little guy!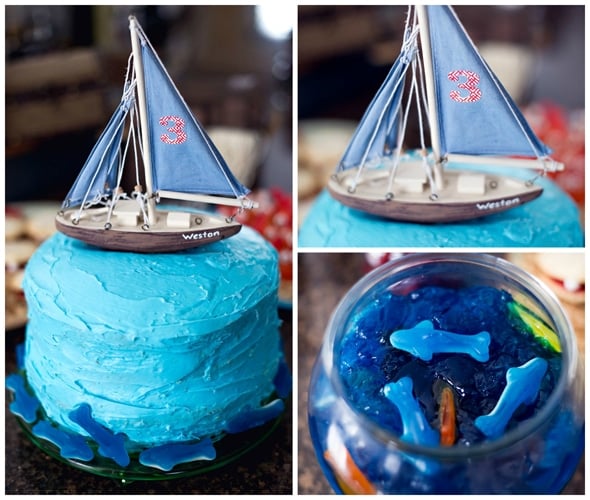 How adorable is this cake with a cute sail boat topper and candy fishes swimming on the bottom?! It's just perfect for this fun and creative nautical theme!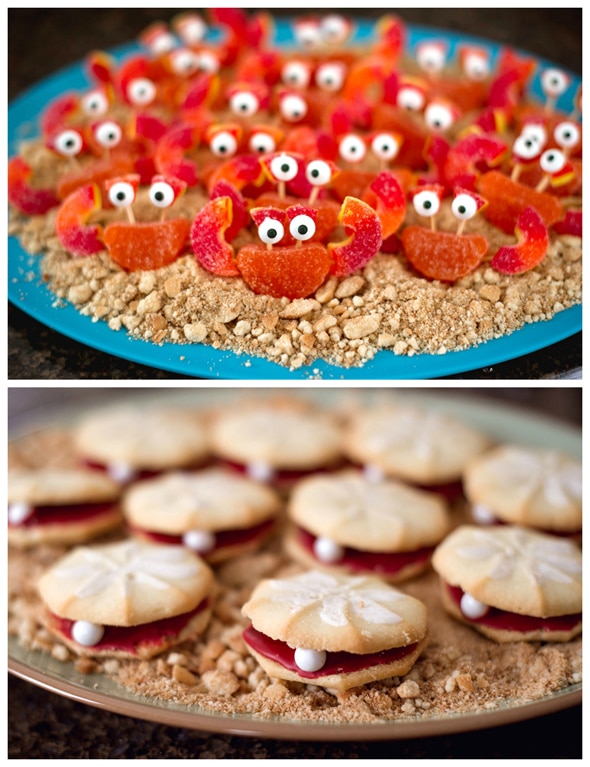 Mom got super creative with the food at this party! We absolutely LOVE the candy crabs, "clams" made out of cookies and candy "pearls," jello with Swedish fish and shark gummies! How fun!
The pretzels dipped in blue candy melts with fish attached were so cute, along with the "fishing line" liquorice candy! How clever!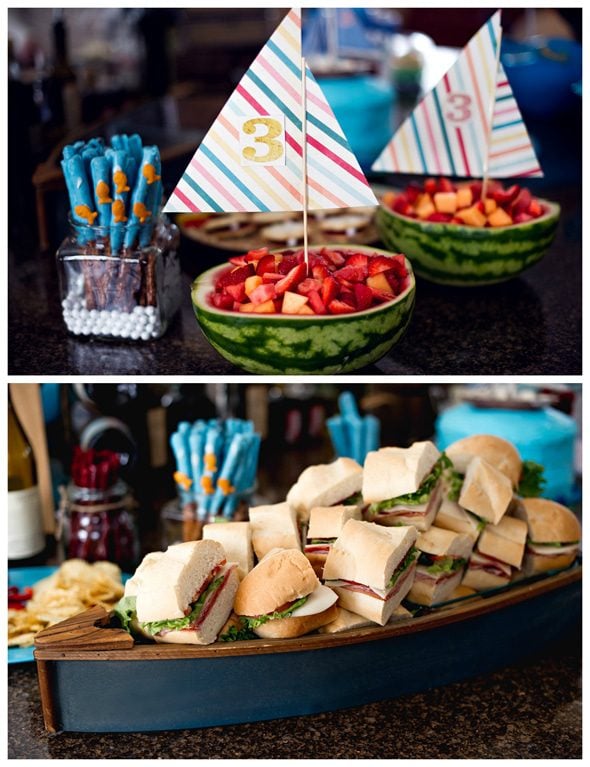 The watermelon sailboat fruit bowls were absolutely perfect! Sandwiches were served in a fun boat – a great added detail! Guests also enjoyed pasta salad, deviled eggs, green salad, and a variety of snacks.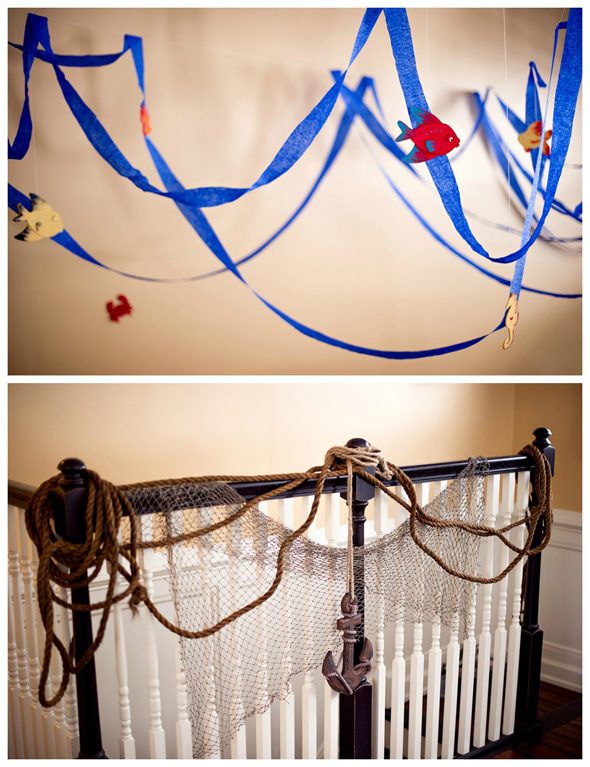 The party decor was so adorable! The "under the sea" streamers hung over the staircase with painted wooden fish placed around the streamers to make it look like the ocean! Weston's boat was made out of cardboard boxes, brown paper, twine, and old fabric. Weston's boat was made for his 3rd birthday portraits. They also incorporated it into the party decor to put his gifts in. How clever! They also put together a crab painting made with Weston's hand prints.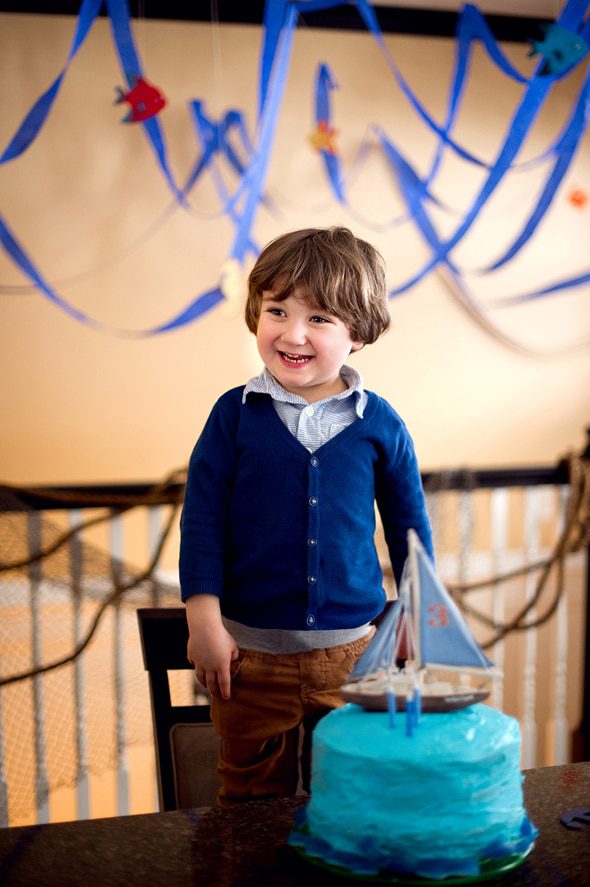 The birthday boy sure does look like he's having a blast at his fun nautical party!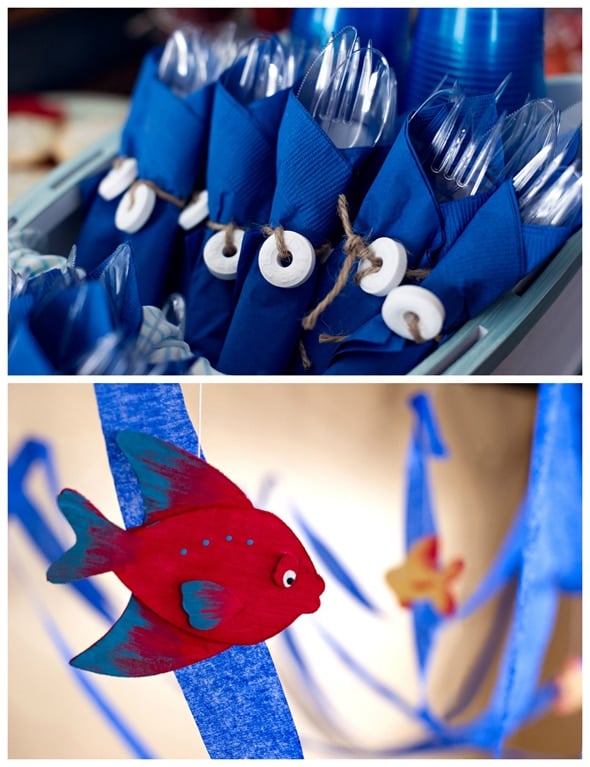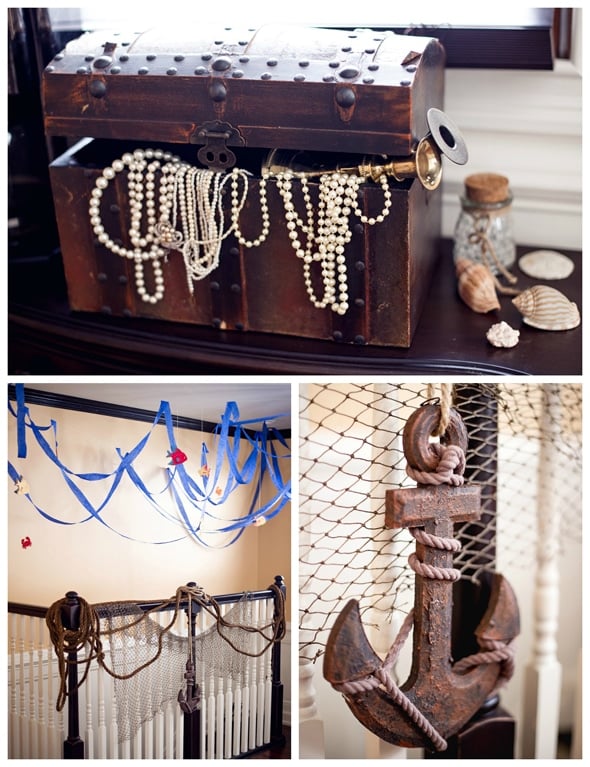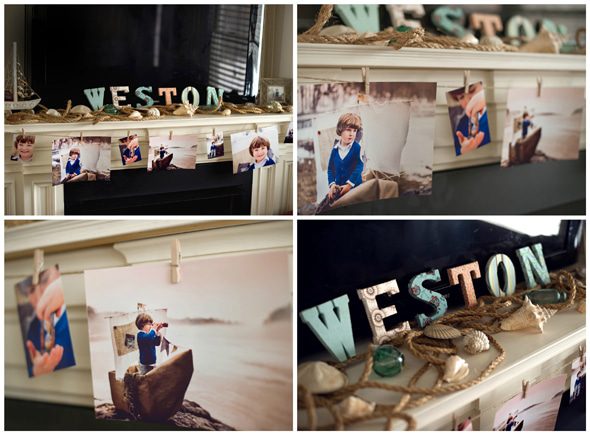 Photos from the birthday boy's nautical photo shoot were displayed at the party.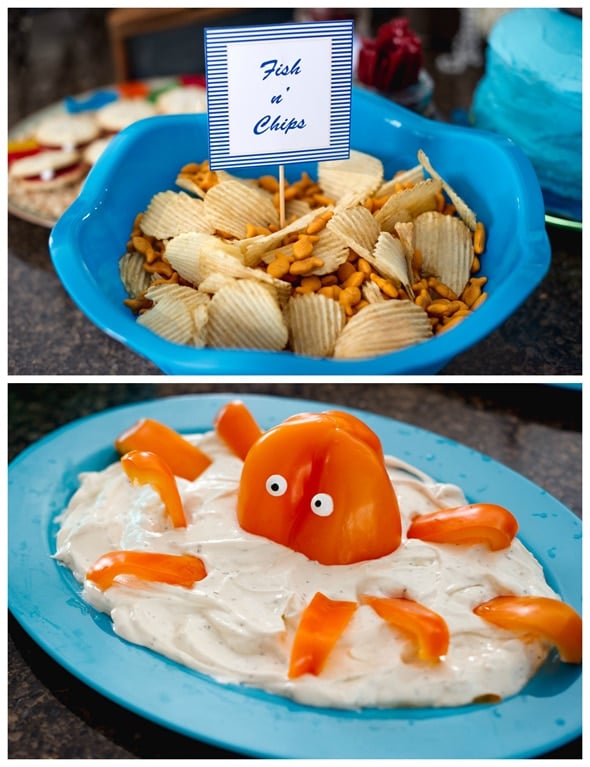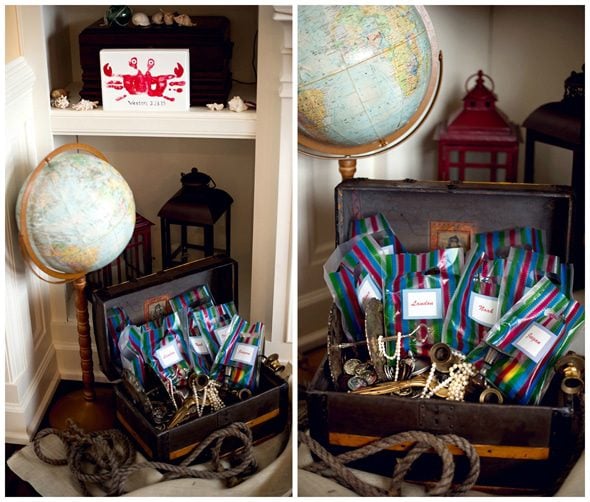 The goodie bags were filled with little toys and candies and were placed in a treasure chest! This super creative nautical party is one I'm sure the birthday boy will never forget! Good job Mom!
Vendors & Resources
Photography: Custom by Nicole Photography
Plan a fun nautical themed party with some of our favorite products!