Planning a Llama Birthday Party? Here are 17 Fun Llama Party Ideas every girl will love!
Who here loves llamas?! These cute and fluffy animals are quickly becoming the new unicorns! Gone are the days when every little girl wanted to throw a unicorn party; the llamas are now taking over! The popularity of llama parties is probably also helped by the new Netflix show Llama Llama featuring the beloved children's book character of the same name.
Now that llama parties are all the rage, your little one has probably been wanting one for her birthday too. Not sure where to get started on your llama themed party? We've got some amazing plain old llama or Llama Llama birthday party ideas for you.
From llama food ideas to llama party decorations, you can find a bunch of super brilliant ideas for your llama party right here. Get ready to take note of your favorite ideas below to create your own awesome llama birthday party for your little one.
Llama Birthday Party Supplies and Decorations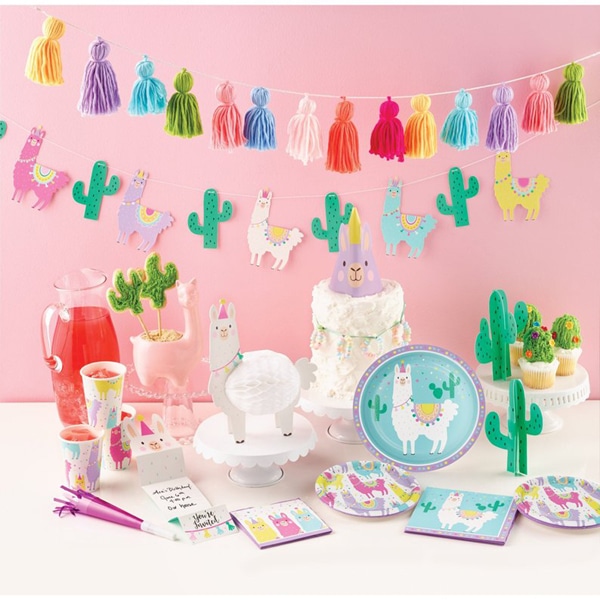 Llama Party Idea #1: Llamas and cacti go together like peanut butter and jelly, and so does this super cute Llama Cactus Banner! This bright and colorful llama and cactus banner comes printed on cardstock paper and requires no assembly at all; you just need to hang them up and you're good to go! If you're looking for colorful llama birthday decorations, these banners are great to start with.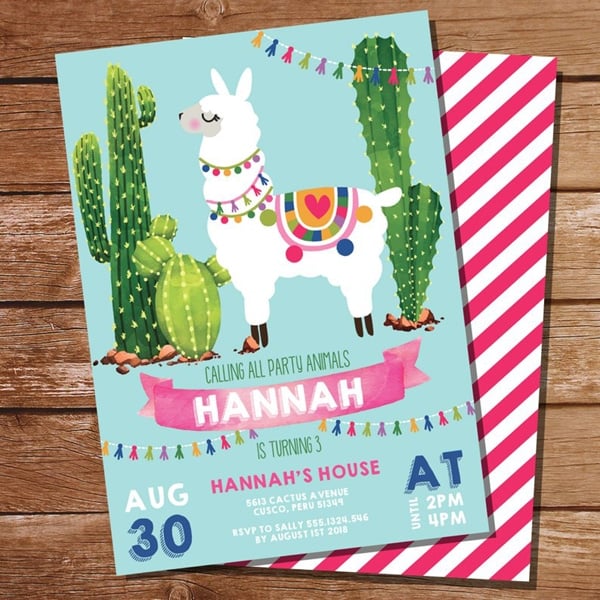 Llama Party Idea #2: This Llama Birthday Invitation looks so festive! Your guests will definitely look forward to your party when they get such lovely birthday party invitations.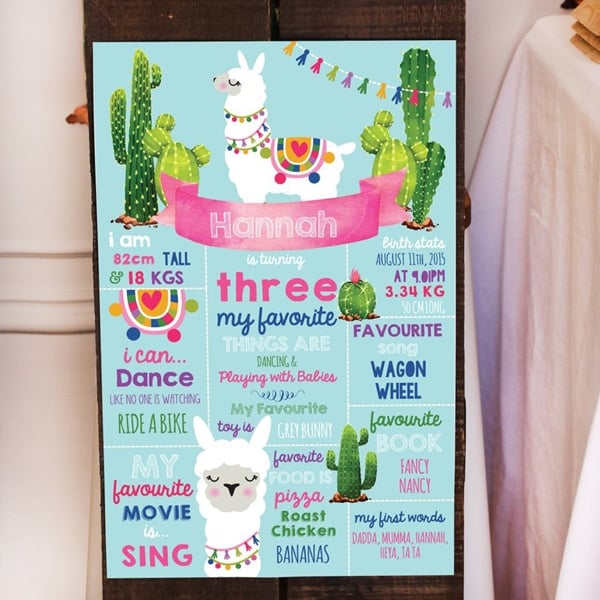 Llama Party Idea #3: The invitation above has an adorable party poster to match! This Llama Party Poster is going to look great by the entrance to your party or beside the food and dessert table! The random facts about the birthday celebrant adds a lovely personal touch as well.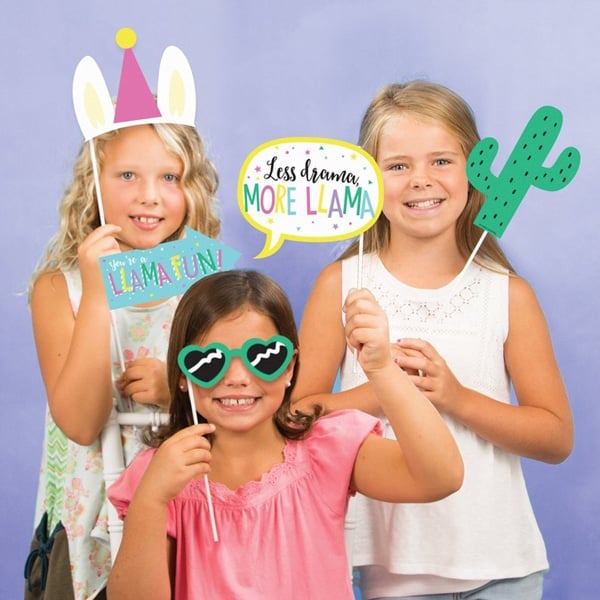 Llama Party Idea #4: Bring out the maracas and let your party guests have some fun with these cool Llama Party Photo Booth Props! You're surely going to have a lot of fun too when you think up some awesome llama puns for these props.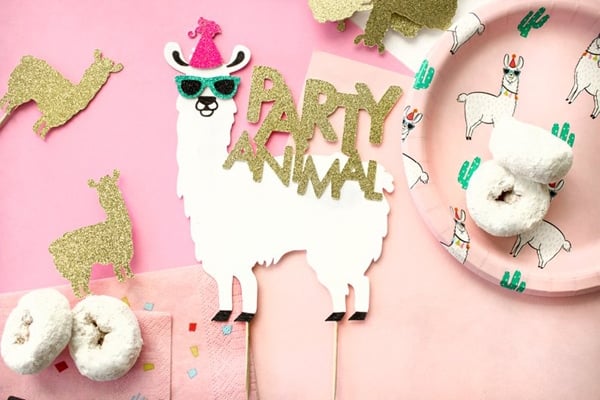 Llama Party Idea #5: This cool Llama Birthday Cake Topper is perfect for your little party animal! The green glitter sunglasses and pink party hat definitely makes this the coolest llama you've ever met and such an awesome topper for your birthday cake!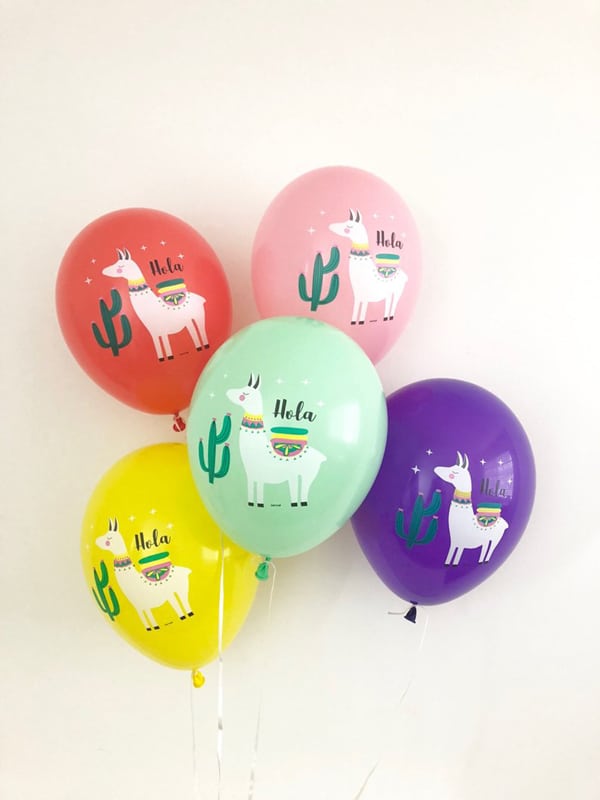 Llama Party Idea #6: How cute are these bright Llama Party Balloons?! Bring more life to your party with these fun and colorful llama party decorations.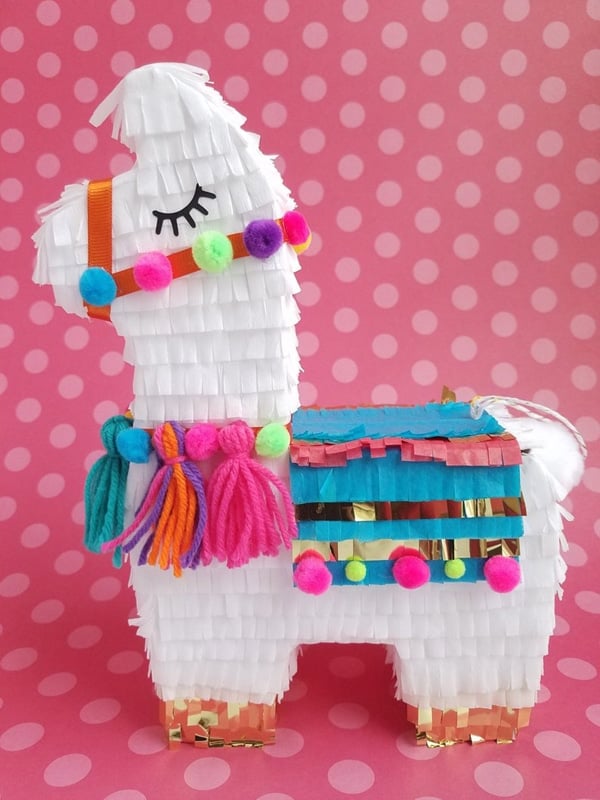 Llama Party Idea #7: This Llama Party Centerpiece is definitely going to turn some heads at your party! Although designed to look like your traditional pinata, this one isn't meant to be filled with llama themed birthday party goodies. It's an 11-inch centerpiece that will look perfect as a table decoration or a photo booth prop!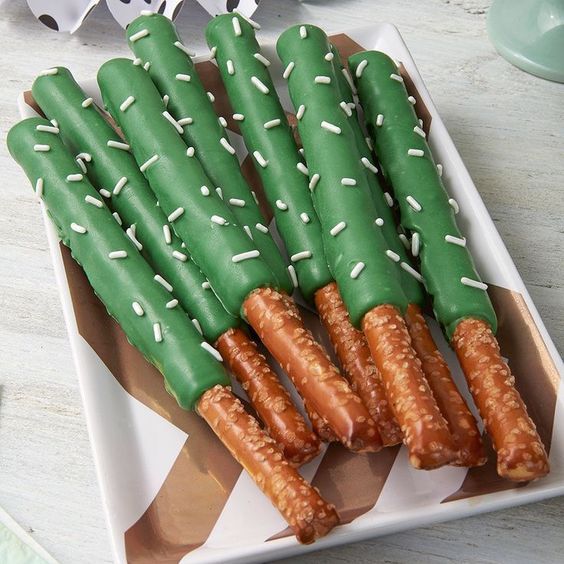 Llama Party Idea #8: How creative are these Candy-Covered Cactus Pretzel Rods?! These yummy snacks are super easy to make. You can buy a bag of regular salty straight pretzels, melt some green candy, dip the pretzels in the green candy melts, and sprinkle with white jimmies for the spikes!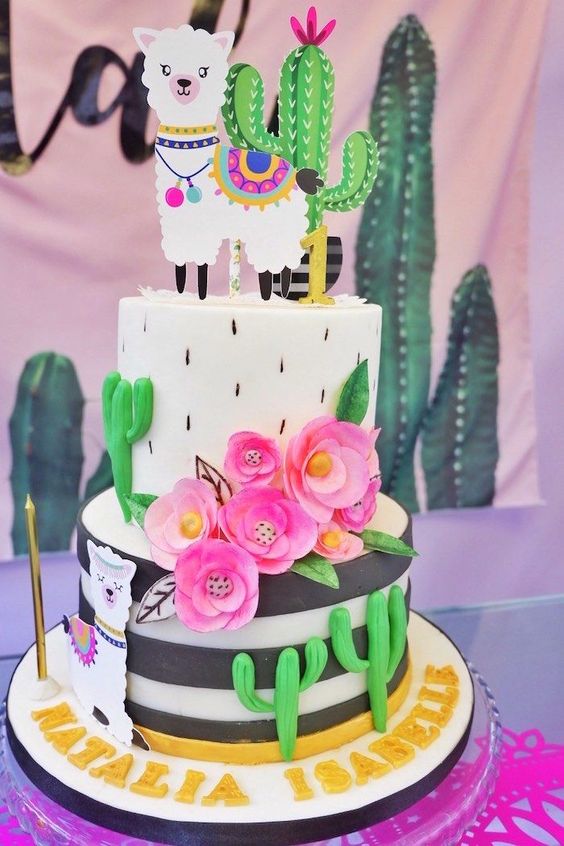 Llama Party Idea #9: This Llama Birthday Cake looks absolute smashing! Not only does it have some super adorable llamas chilling out at the bottom and top of the cake, it's got some cute cacti and some gorgeous pink flowers too! This is perfect for your little girl's llama party theme!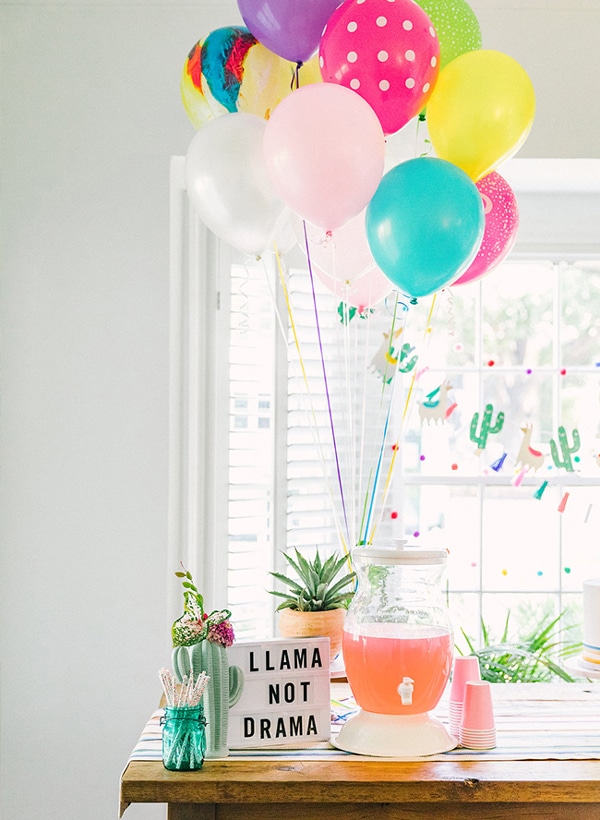 Llama Party Idea #10: Here's one more of those unique llama theme party ideas for you: a Llama Not Drama Party Sign! It's pretty easy to find these cut and paste letter sign boards, so you won't have a hard time scouring tons of llama party supplies stores for this one!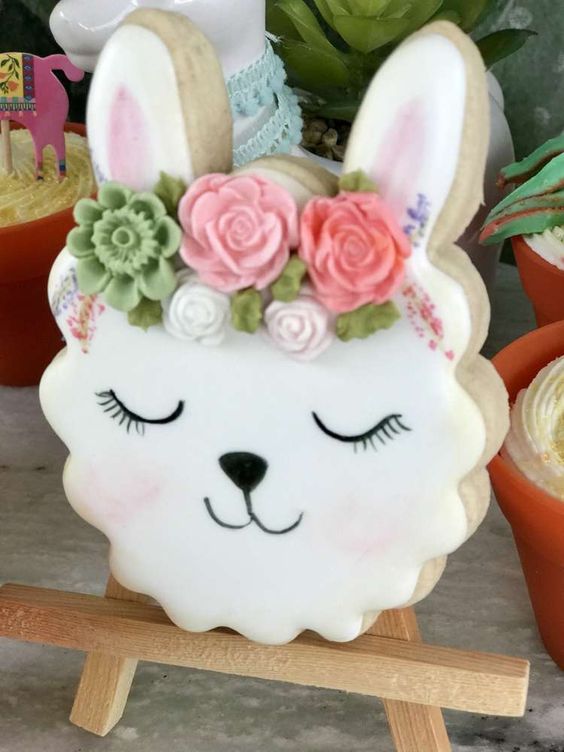 Llama Party Idea #11: Aww, look at this sweet, little Llama Cookie! It looks almost too good to eat! This cookie is going to look amazing on your dessert table or as a treat for your guests' llama party bags to take home.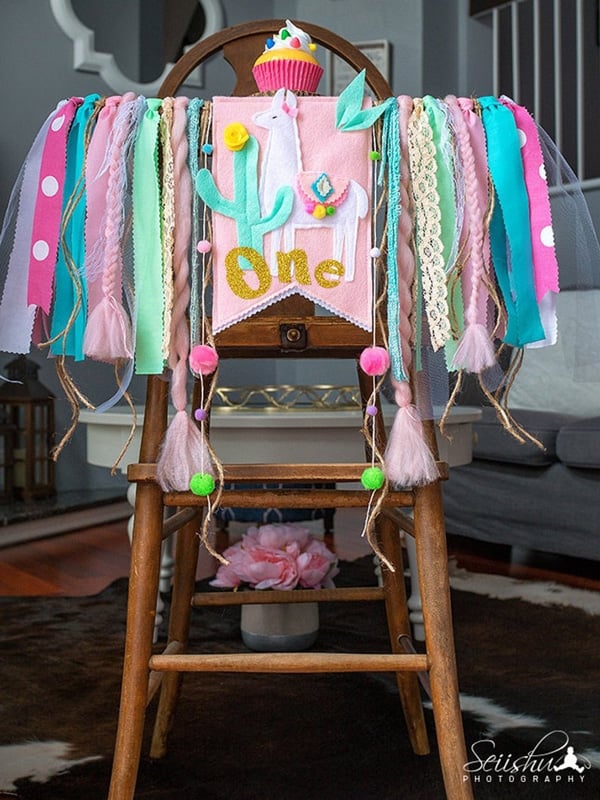 Llama Party Idea #12: Throwing a llama party for a tiny tot? Make sure they're nice and comfy and still on-theme with this Llama Highchair Banner! This is one of the most adorable llama birthday party ideas we've seen!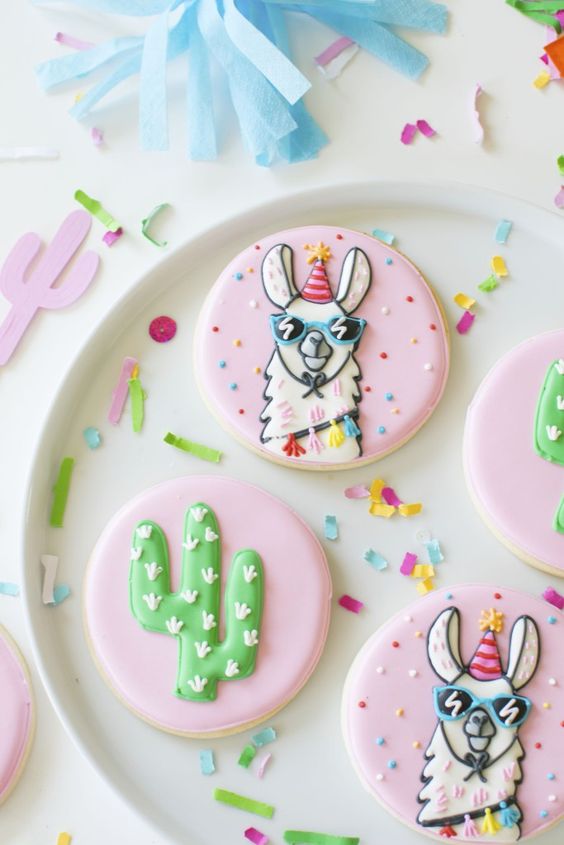 Llama Party Idea #13: These pale pink Llama Cookies are perfect for your chic birthday girl. Just look at the cute llama oozing style and obvious party animal vibes! Your birthday girl and her friends will absolutely adore these!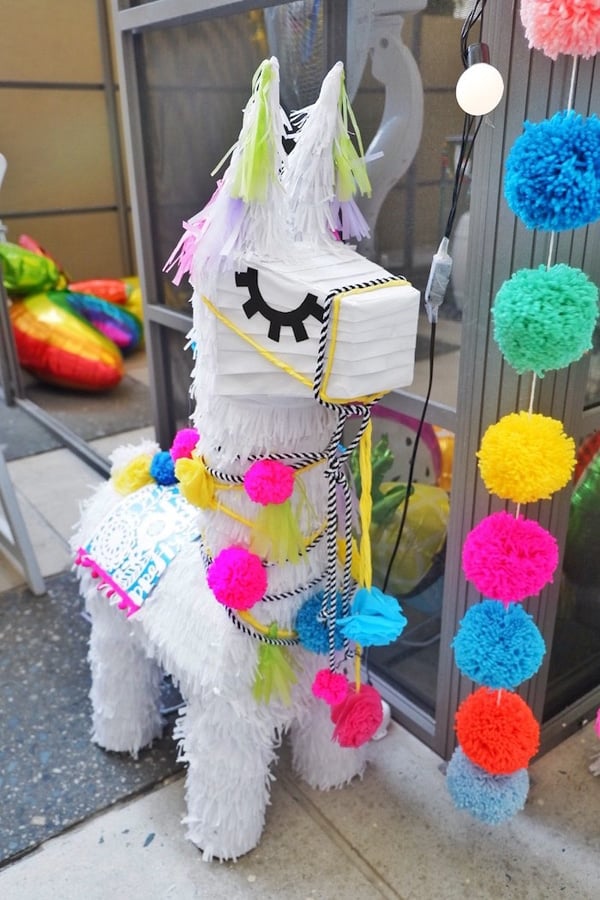 Llama Party Idea #14: It's not a fun party without some llama party games! This Llama Pinata is definitely one exciting way to stir some enjoyment at your llama themed party. Fill the pinata with some yummy treats and awesome llama party favors and watch all the guests have fun smashing the pinata!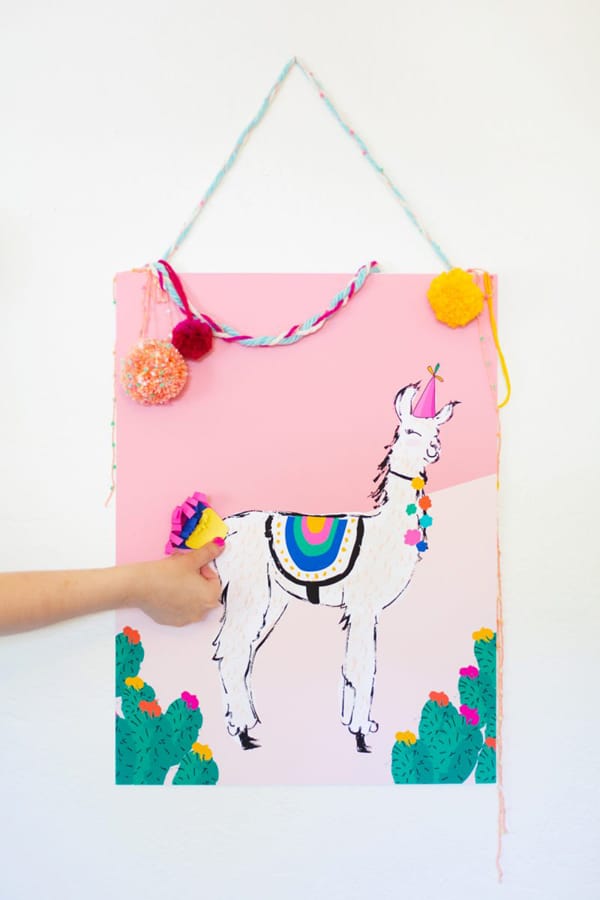 Llama Party Idea #15: Here's a llama-rific spin on the classic pin the tail party game! This Pin the Tail on the Llama Party Game with Free Printable is a great addition to your list of entertaining llama party ideas.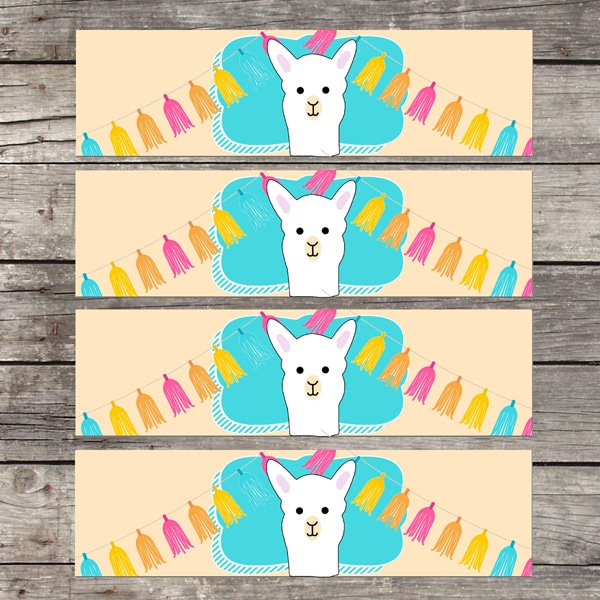 Llama Party Idea #16: These Free Llama Party Printables are so adorable! You can print out these cute designs on some cardstock and scatter them around the food table or hang them up as banners.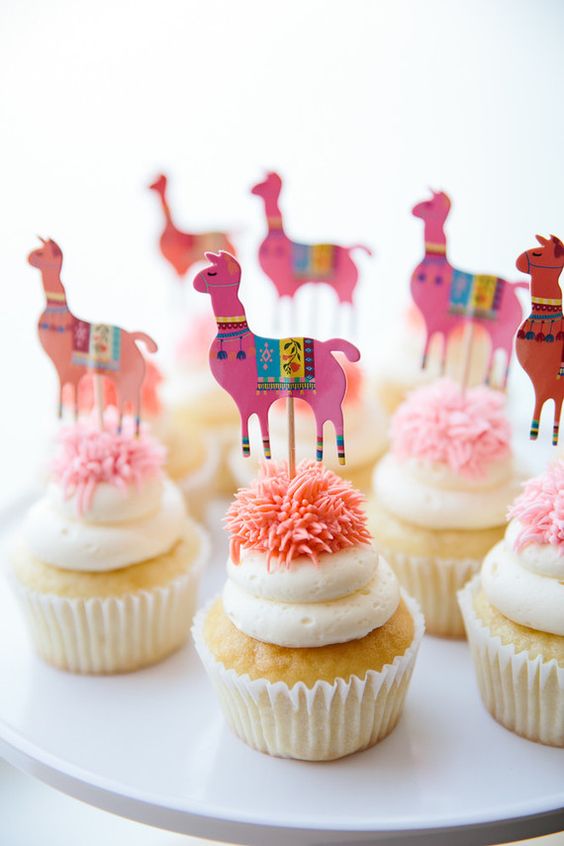 Llama Party Idea #17: Last but certainly not the least, check out these incredible Llama Cupcakes! Aside from the tiny pink llama cupcake toppers, the cute pink and white frosting design on these cupcakes make them look extra special too. Your guests will definitely polish off these delicious desserts in no time!
Which of these 17 Llama Party Ideas are your favorites? Let us know in the comments below!