This post contains affiliate links which means if you make a purchase after clicking a link I will earn a small commission which helps keep my blog up and running. Thank you for your support.
Have you been BOO-ed or BOO-zed?! It's not too late to start this fun tradition! Check out these 13 Free Halloween Booed and Boozed Printables To Treat Your Neighbors!

If you're in the dark about this fun Halloween gift idea, let's break it down for you. "You've been BOO-ed or BOO-zed" is a fun way to surprise a friend, neighbor or co-worker before Halloween. You make a basket/bucket full of Halloween goodies or you can treat your adult friends to some wine, beer or liquor. Either way, it's a great tradition to start and a great way to kick off the holiday season! Show your kids how much fun giving can be with a bucket full of Halloween treats for your friends!!!
Here are some ideas for your BOO-ed Bucket:
Try Amazon Prime 30-Day Free Trial
and get 2-day free shipping on your Halloween goodies!
After you have your BOO-ed or BOO-zed Bucket prepared, here are the next steps:
Place the "We've Been BOO-ed" sign on your door to let your neighbors know you've been BOO-ed!

Create a BOO basket full of Halloween goodies for at least 1 neighbor, friend or co-worker.

Pick any of the FREE Printables below. Then download, print and add the printables to your bucket of goodies.

Leave your BOO or BOOZE bucket for a neighbor or friend and they will keep the fun going!
You've Been BOO-ed Family-Friendly Printables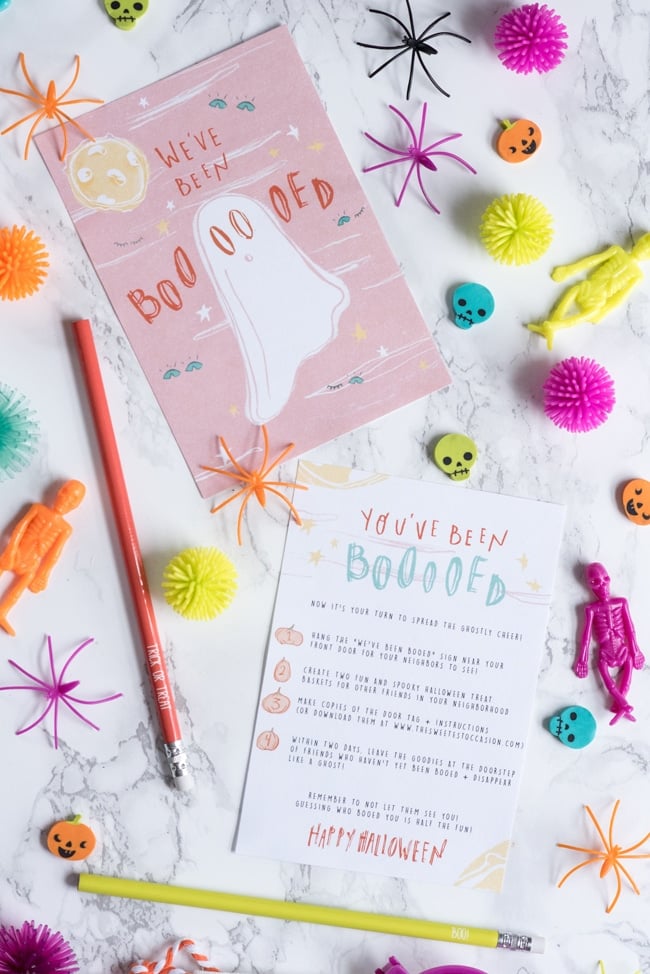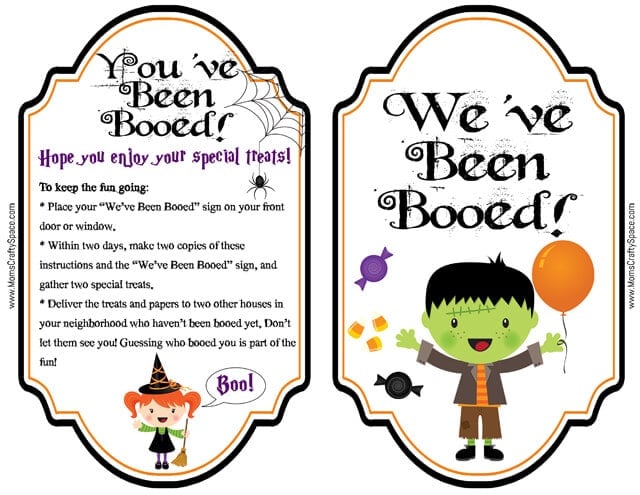 You've Been Booed Printable Set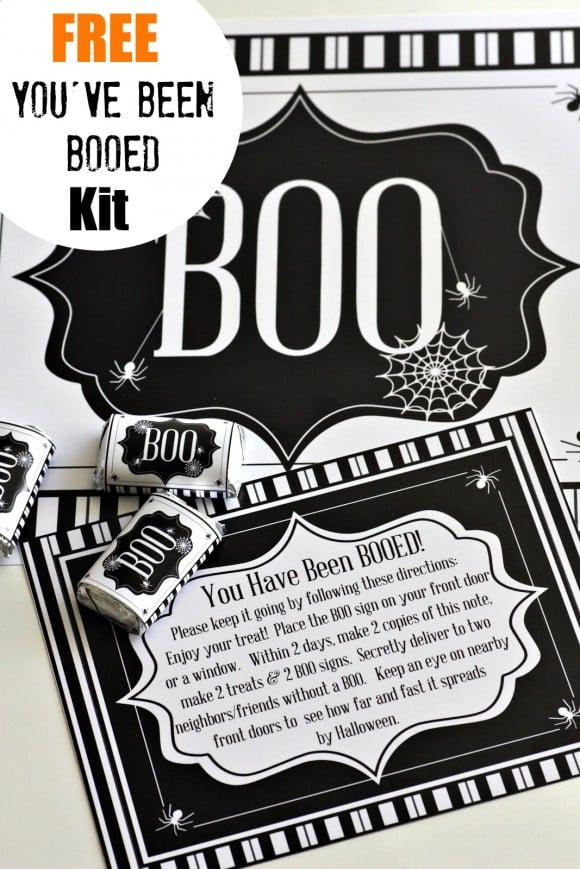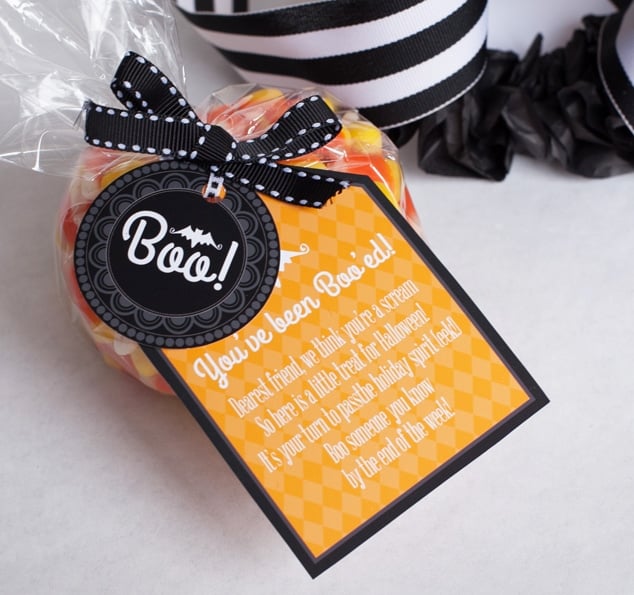 Free You've Been Booed Printable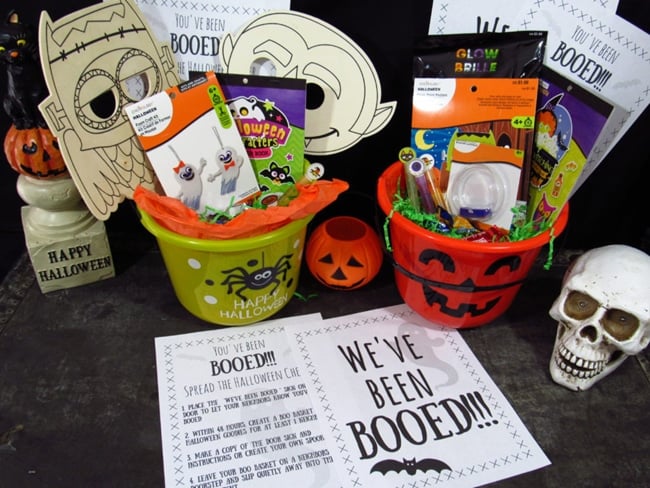 You've Been Boo-zed Free Printables for the Adults

You've Been Boozed Free Halloween Gift Tags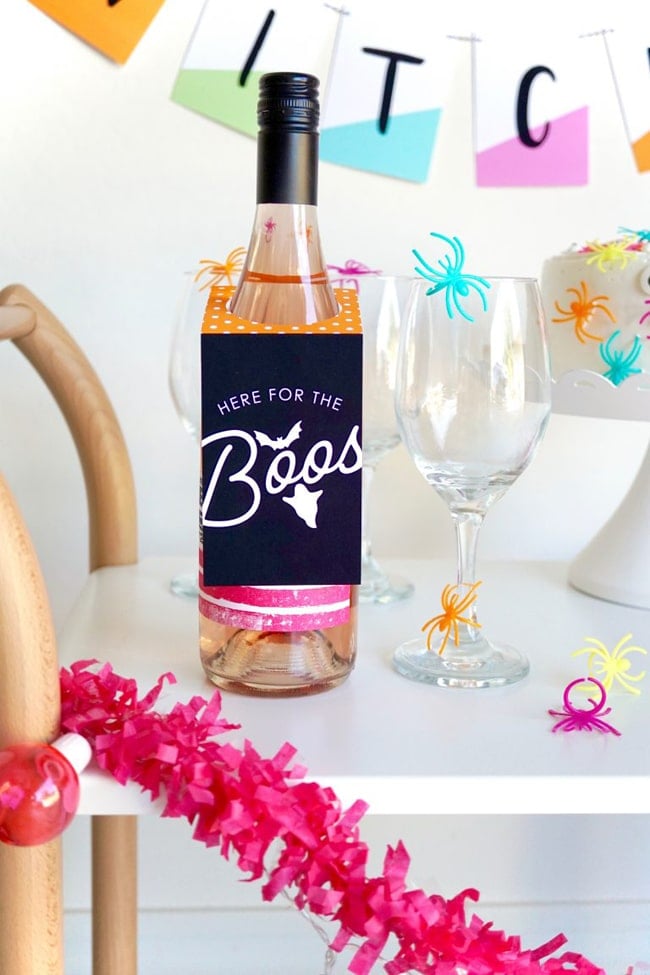 Free Boozed Wine Tag Printables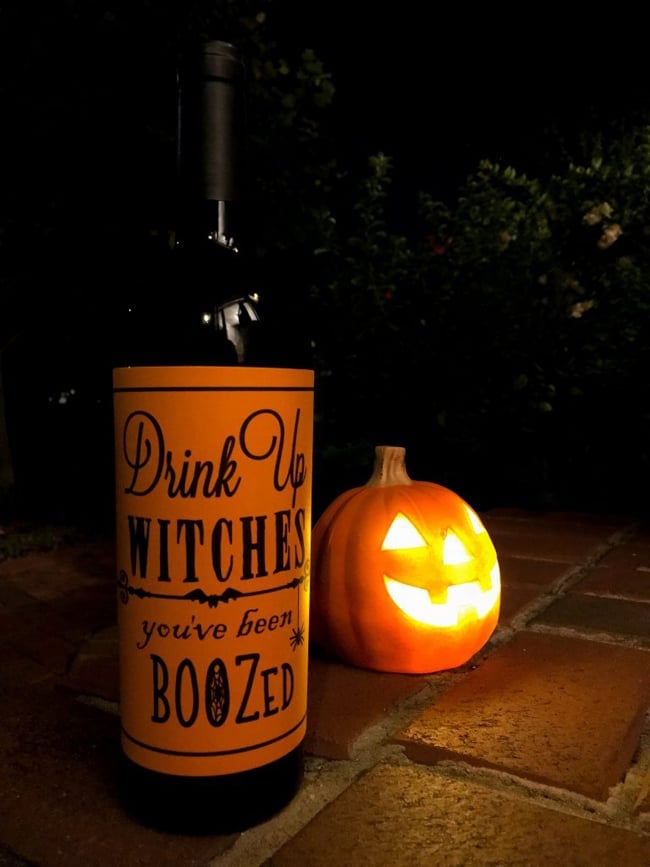 Drink Up Witches Free Printable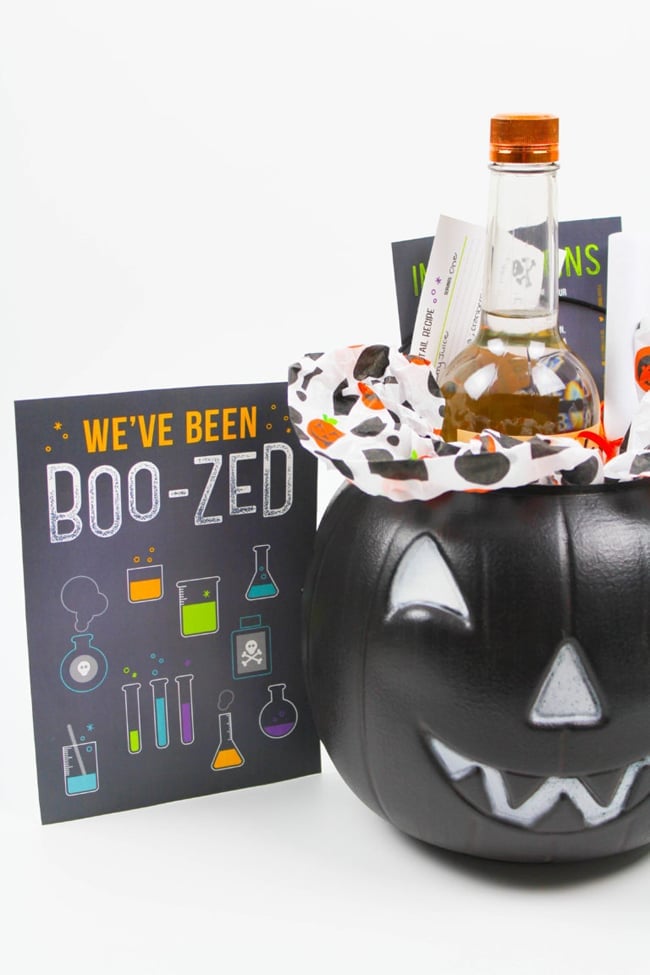 Halloween Gift We've Been Boozed Printable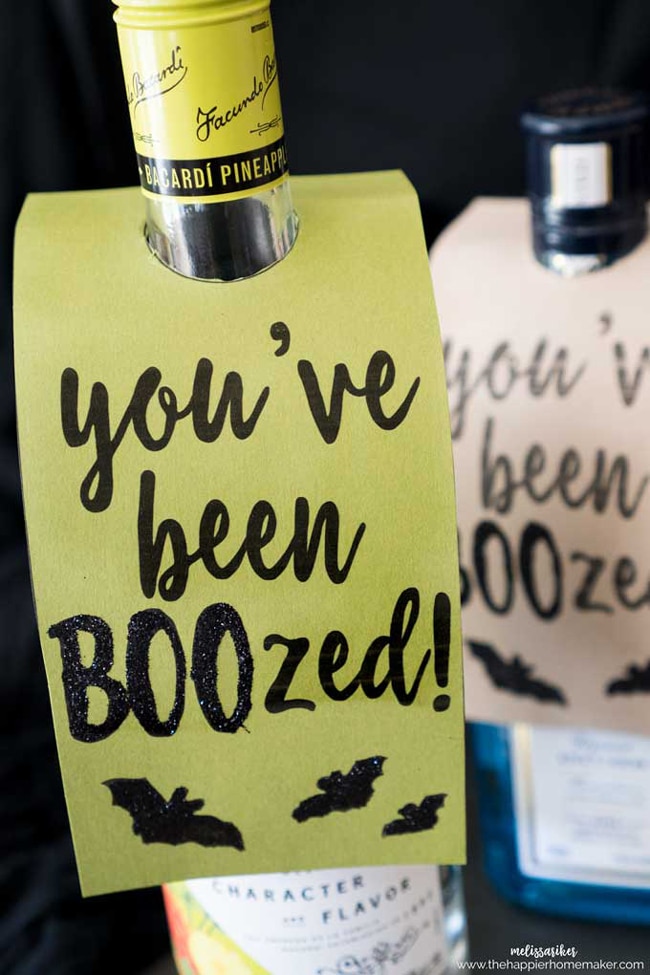 Halloween You've Been Boozed Liquor Tag Printables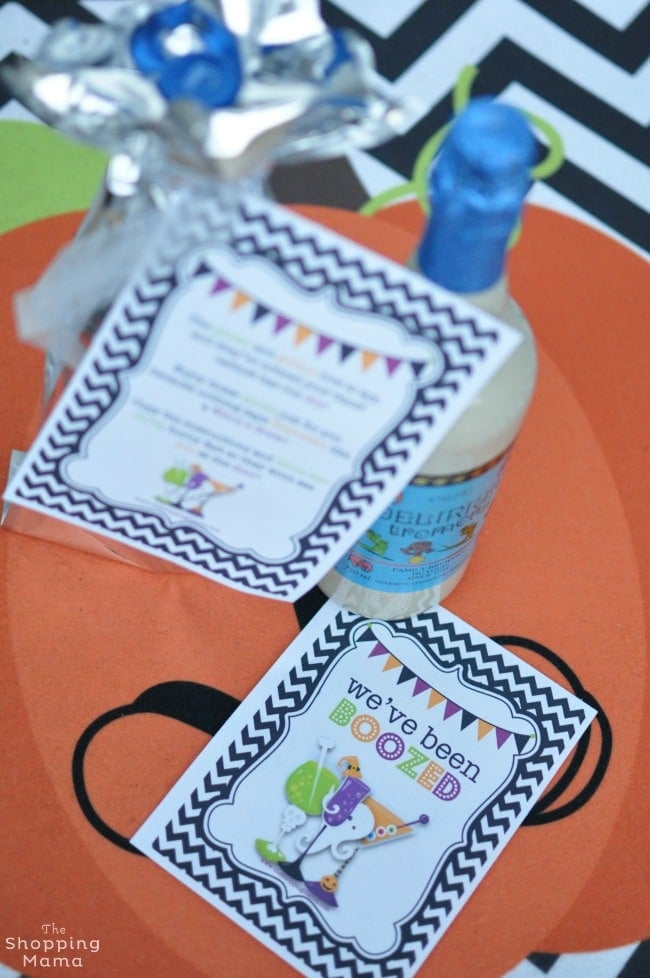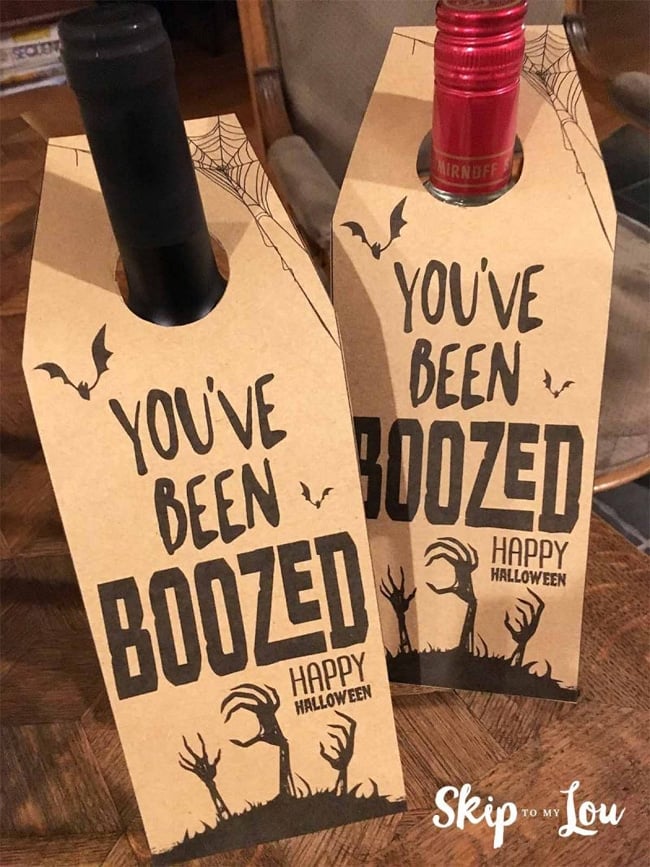 You've Been Boozed Free Printables
Which of these 13 Free Halloween Booed and Boozed Printables are your favorite? Let us know in the comments below! For more holiday and party ideas, follow us on Instagram @prettymyparty and Pinterest and join us in our private Facebook group.
You will also love:
[convertkit form=4996735]