Industrial Garden Styled Photo Shoot
Mixing nature and modern elements in order to create something completely unique and kid-friendly was the inspiration behind this Industrial Garden Styled Photo Shoot from Juliet of Everyday Events! What a gorgeous, jaw-dropping design!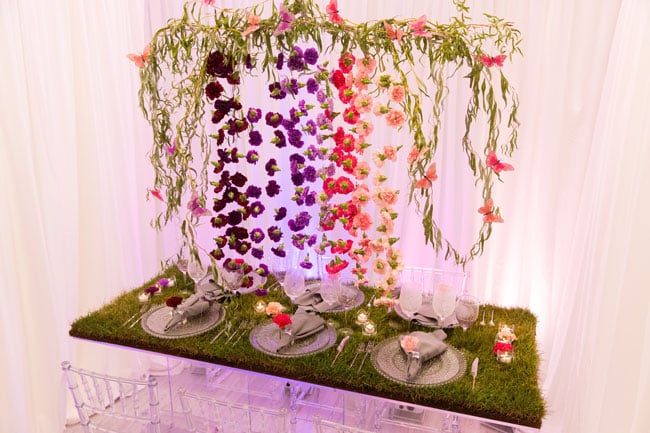 You will also love:
Shop Garden Party:
The design and planning from Everyday Events accurately epitomizes the vision they had when attempting to create a tactile and interactive guest experience.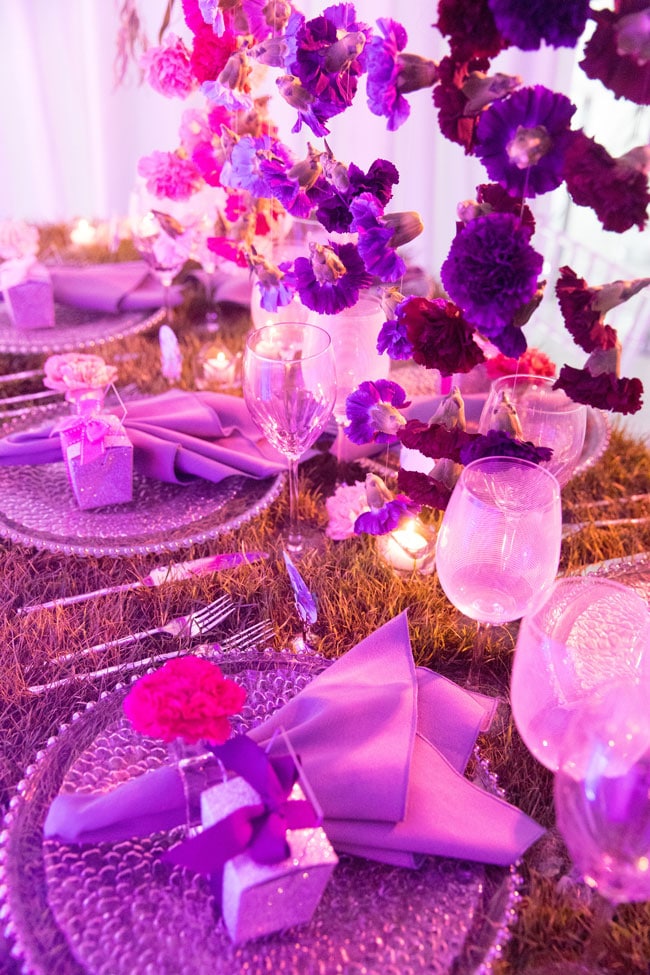 It was a vision that the designer had come up with years ago, but only recently had the chance to bring it to life after meeting and working with amazing vendors whom participated in this styled shoot.
What a breathtaking tablescape, with real grass covering the entire tabletop!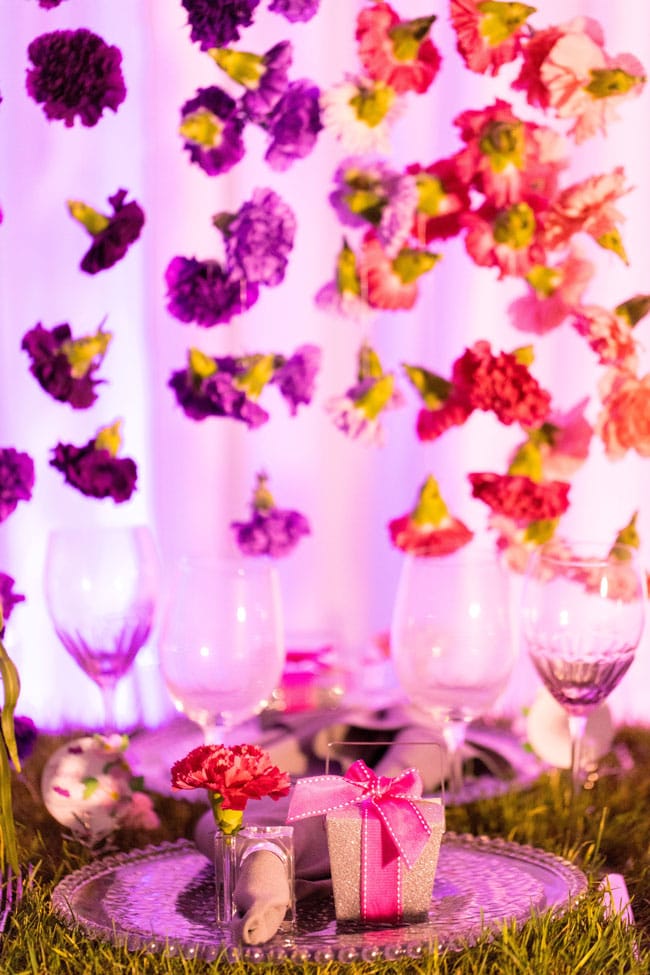 We also adore the hanging ombre flowers that hung from the ceiling.
Clear chiavari chairs and a clear base for the table were used to keep the guests' attention on the stunning tabletop. What amazing foresight!
Planners can incorporate this type of design for many different parties. By using real grass, even in small batches (such as square or round centerpieces or as a placemat for dinner plates) will draw immediate attention. And we love the adorable party favor boxes!
Add to that a lot of candles, along with a mirror or clear glass table, you will suddenly have guests feel like they are seated at a floating garden!
Eight Tree Street also incorporated dramatic and bold colored flowers to keep the look feeling vibrant and fresh. Strong colors will help balance out the green of the grass perfectly!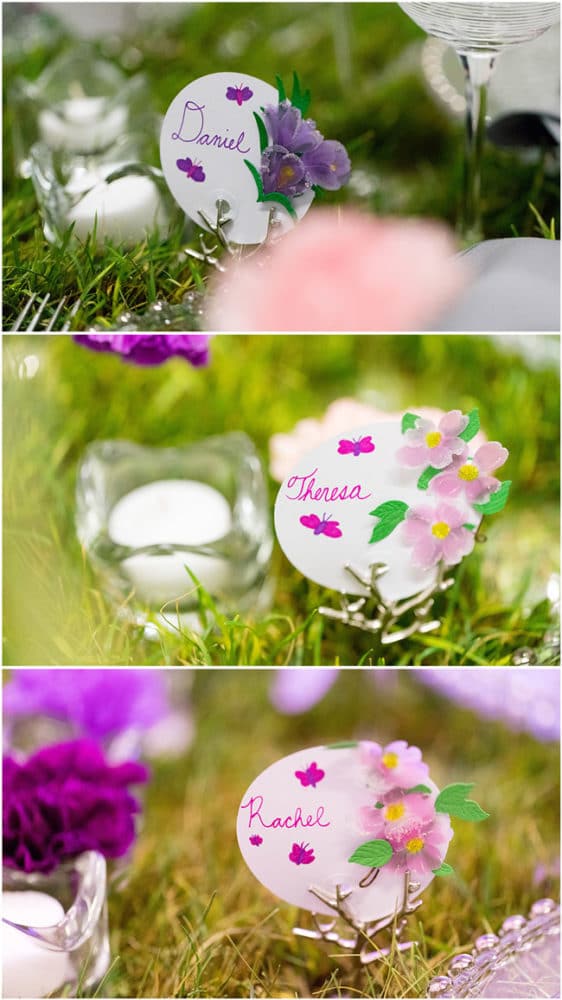 There were many lovely DIY elements at work in this Industrial Garden Styled Photo Shoot. All you need to create these special place card holders are the following:
Overall, this is such a romantic and eye-popping party theme that would work with a number of different events. We just love the way all of the senses are used!
What's your favorite element in this Industrial Garden Styled Photo Shoot? Let us know in the comments below!
Vendors & Credits