Floral Inspired Baby Shower
Spring is in the air! Throw a baby shower that is full of bright, vibrant colors, a nice and refreshing change from the winter blues. This Floral Inspired Baby Shower incorporates deep rich colors such as purple, yellow, orange, and red. A white base was used to keep the design clean and allow the colors to pop.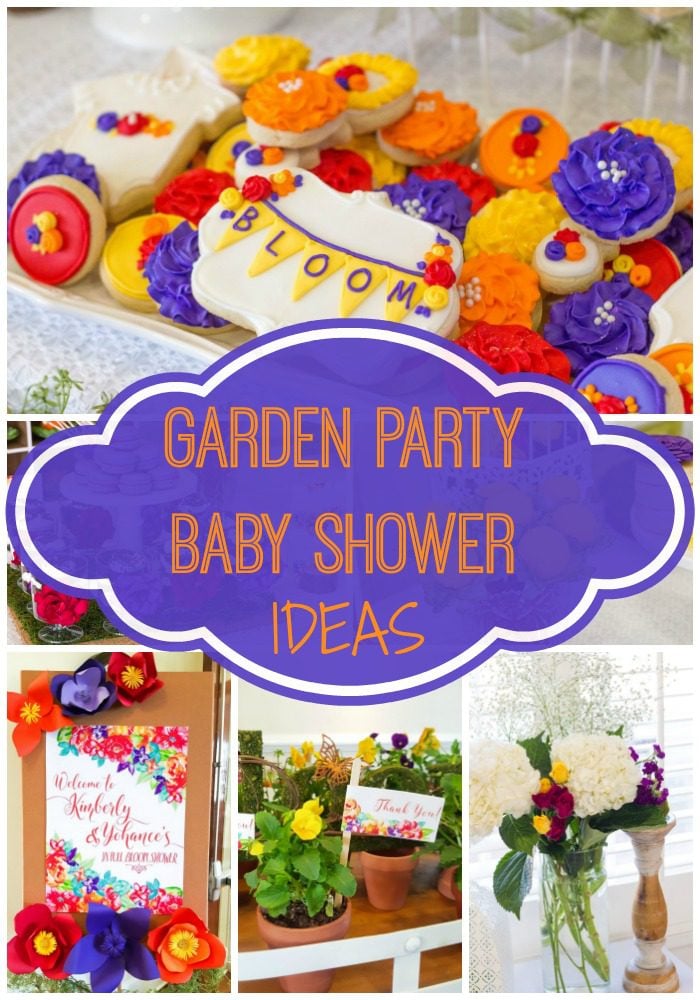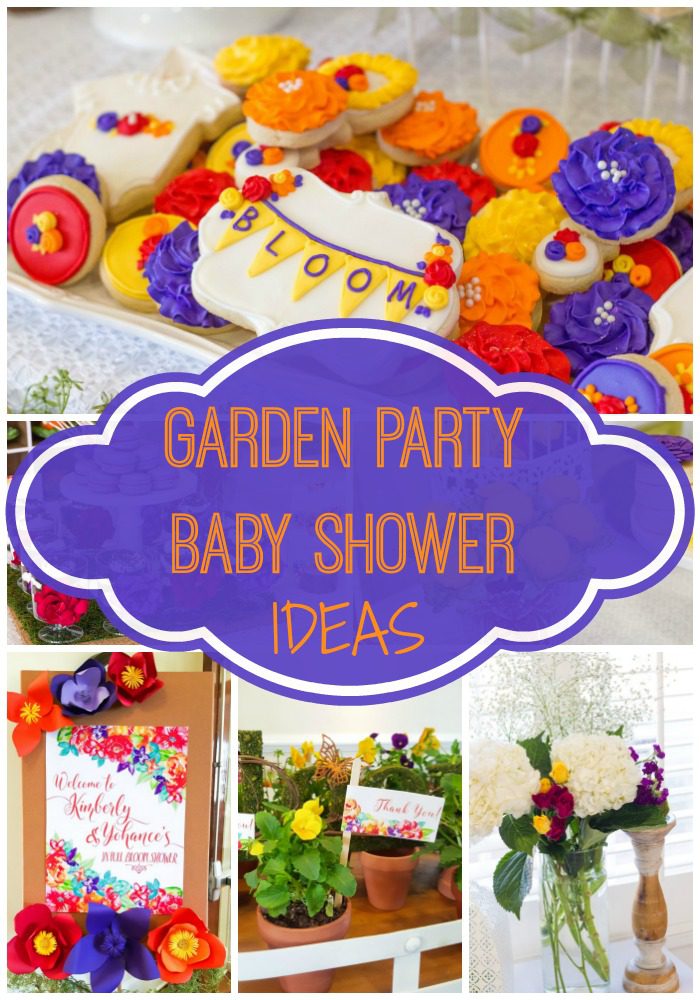 First impressions are always important. This welcome sign sets the tone for what's to come as guests enter the event. A bright colorful garden awaits. Red, purple and orange paper flowers were mounted onto a large cork canvas along with a personal message to welcome guests.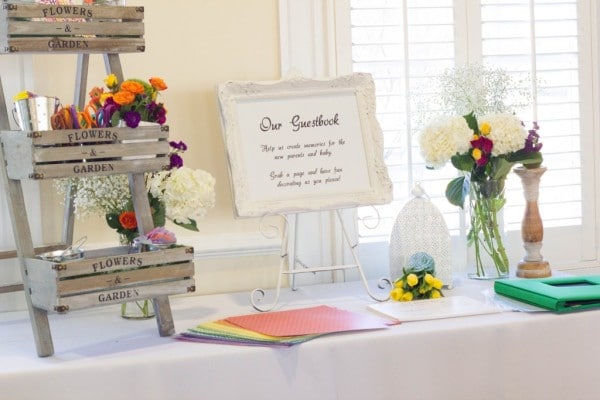 The welcome table served as an active scrapbooking station, allowing guests to share their well wishes in a creative way. It instantly becomes a one-of-a-kind treasure personalized by the guests, which makes it even more special for the mommy-to-be.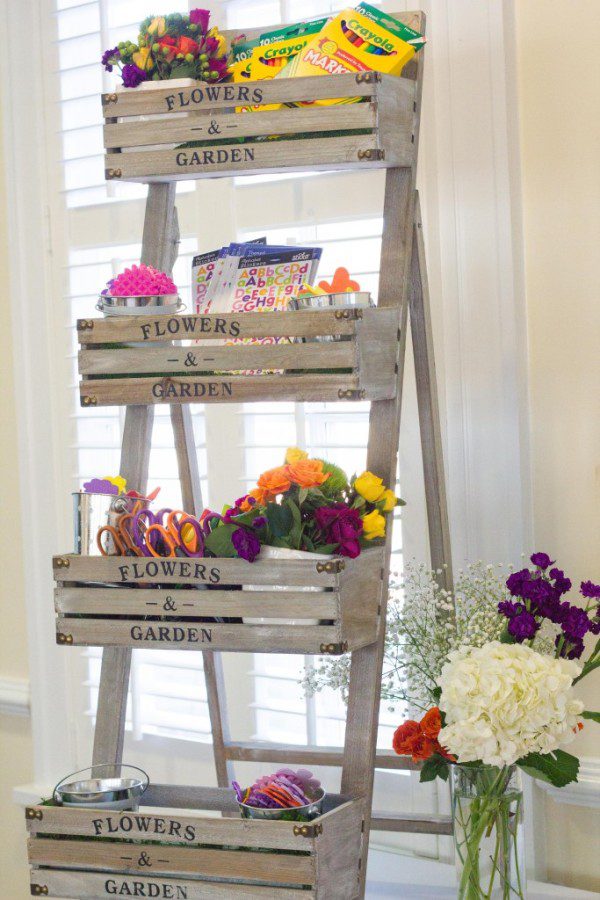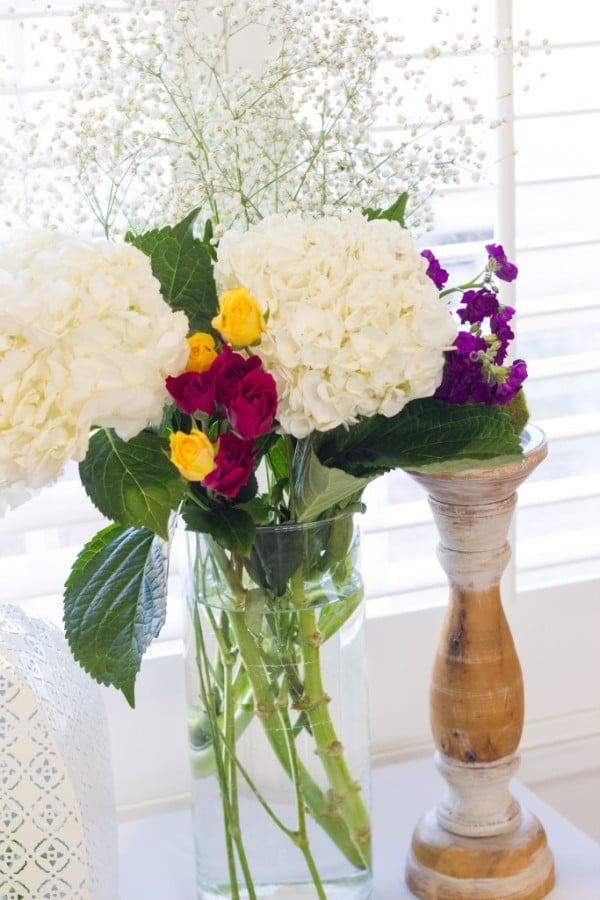 The dessert table is one of the highlights that guests remember and are most excited about. For the backdrop, wood doors were repurposed. They were once eggplant purple (yes…purple). With some love and paint (and a lot of sanding), these doors became the perfect backdrop for the garden theme. Adding paper flowers and green vines set the tone for the garden-themed desserts.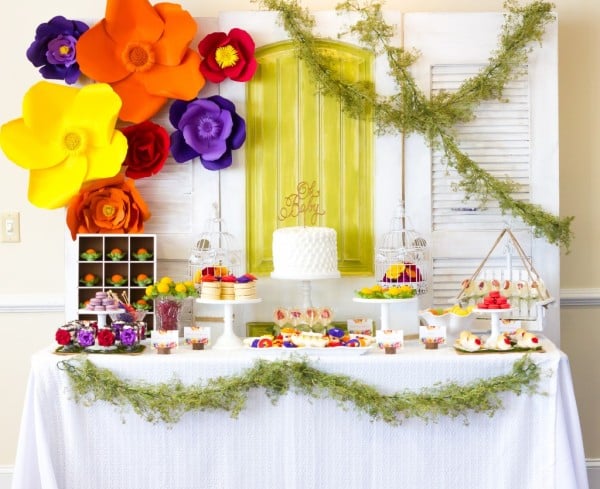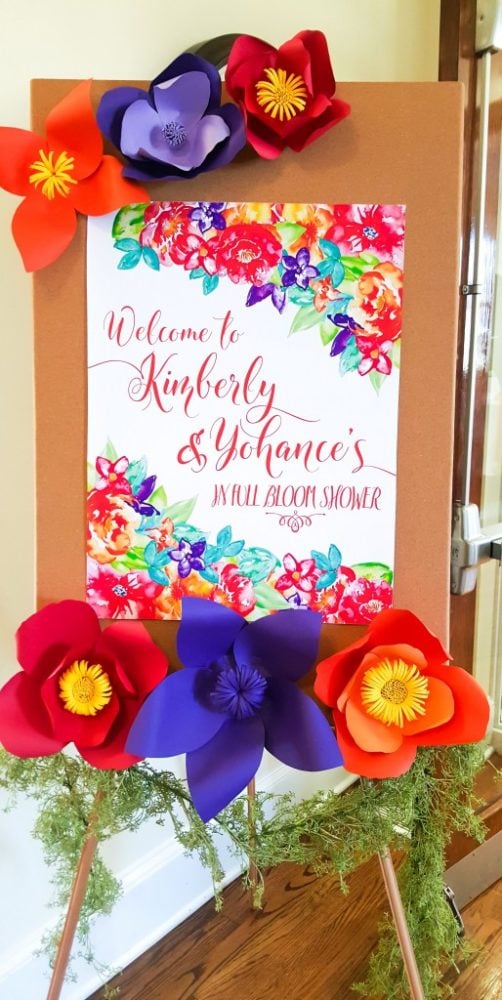 The dessert line up included flower cake pops, macarons, rose madeleines, white chocolate mini cakes, chocolate berry parfaits, decorated sugar cookies, and a lovely vanilla petal cake.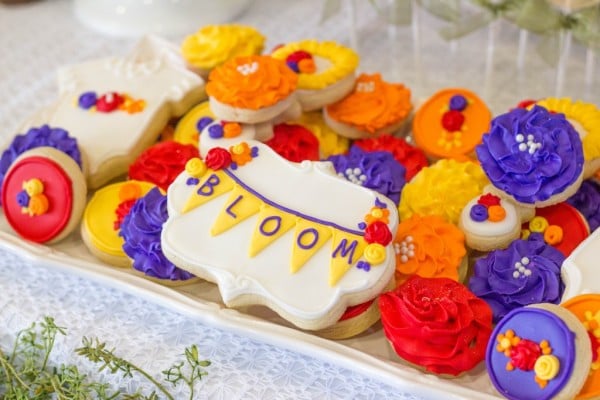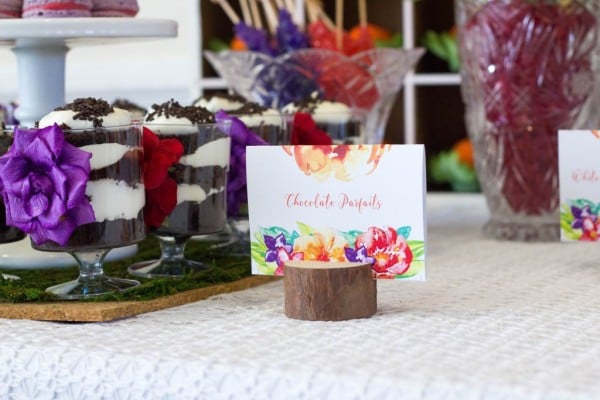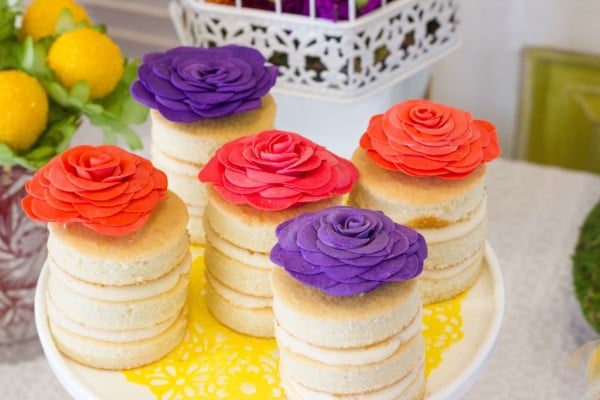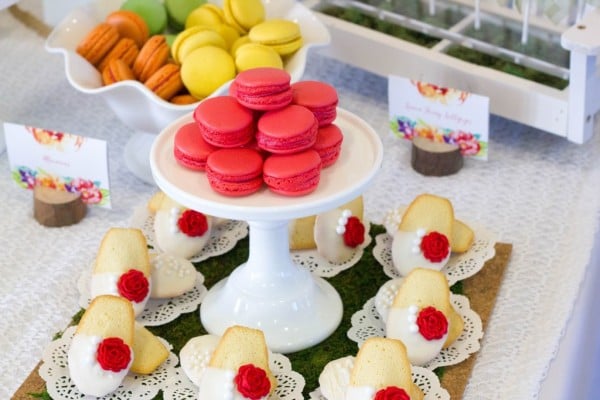 Rachelle's signature lemon berry lollipops, made with real lemon peel and strawberry slices, were popular at the shower. Displaying them on a wood swing turned out to be rather darling.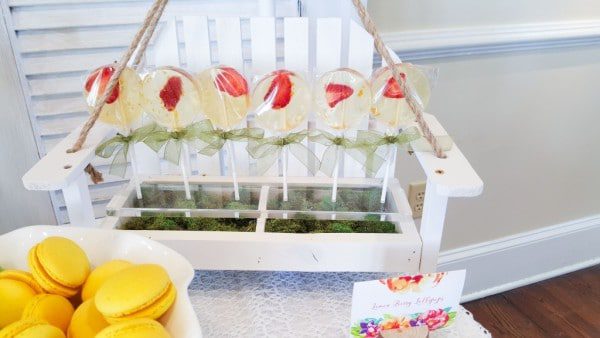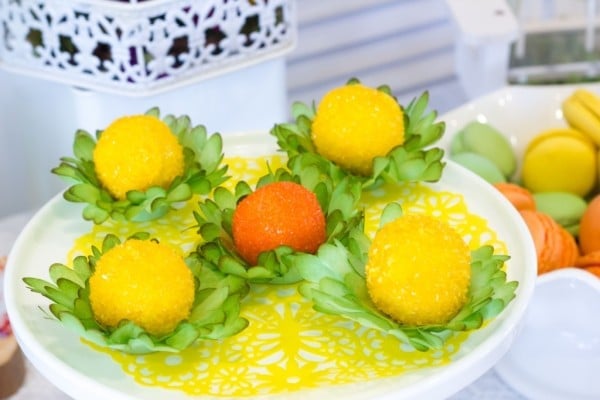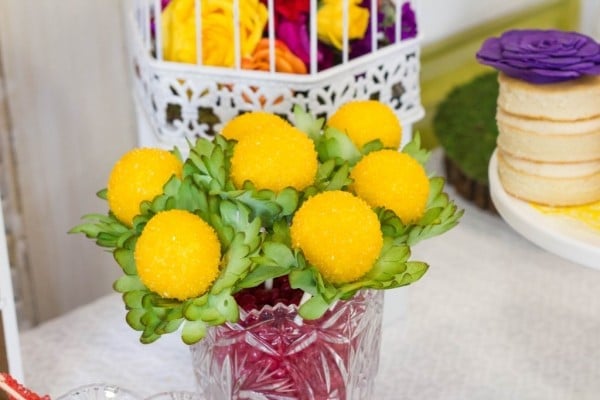 This cake topper is exquisite!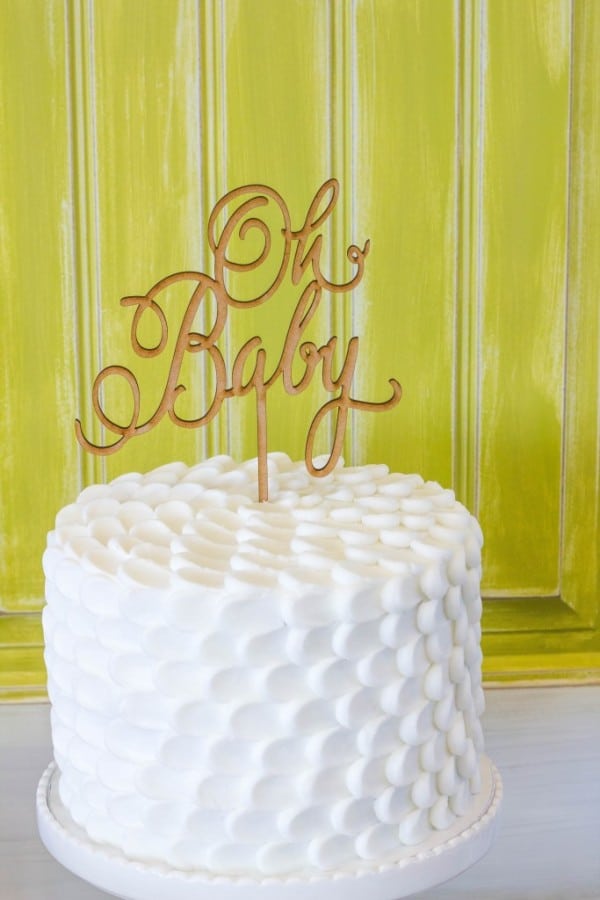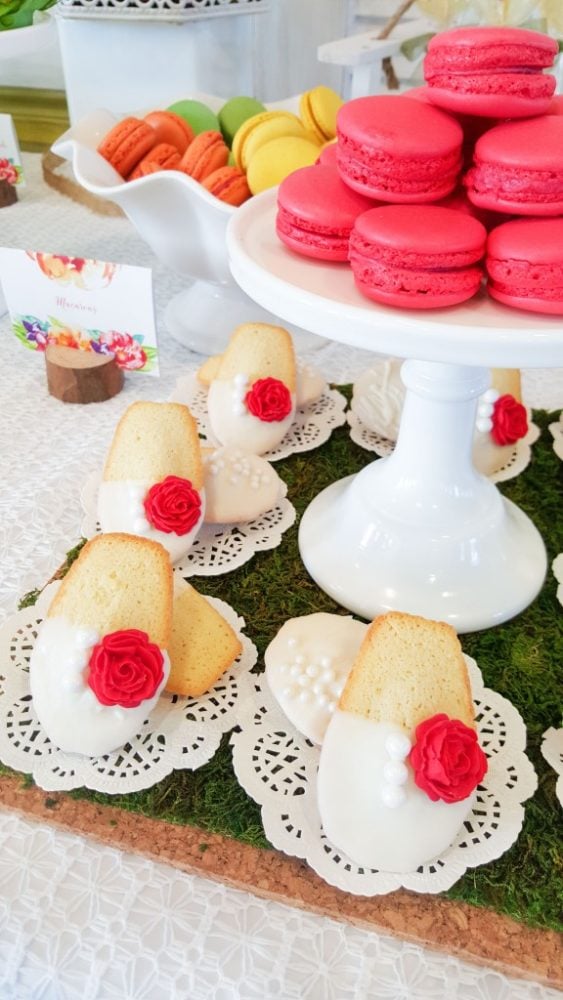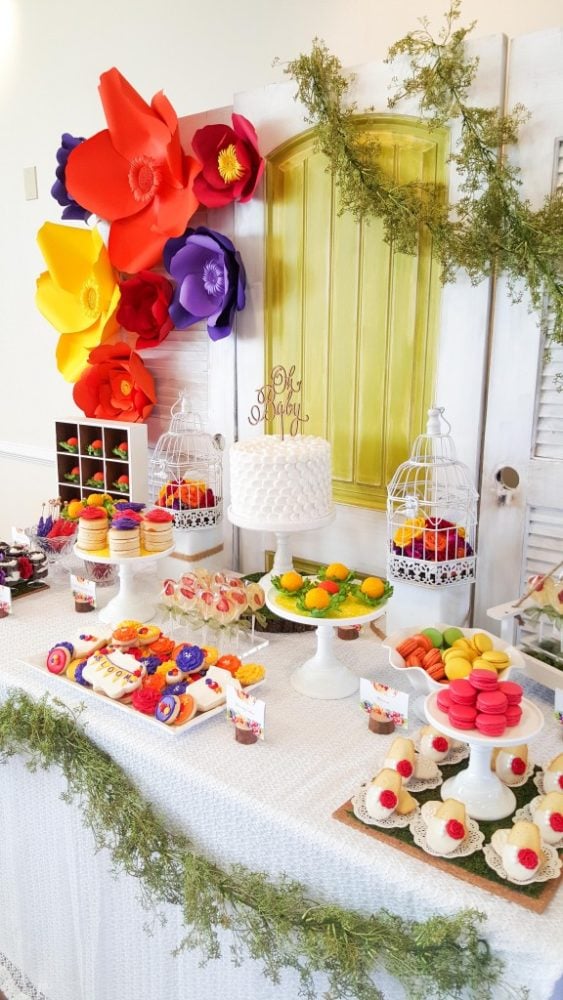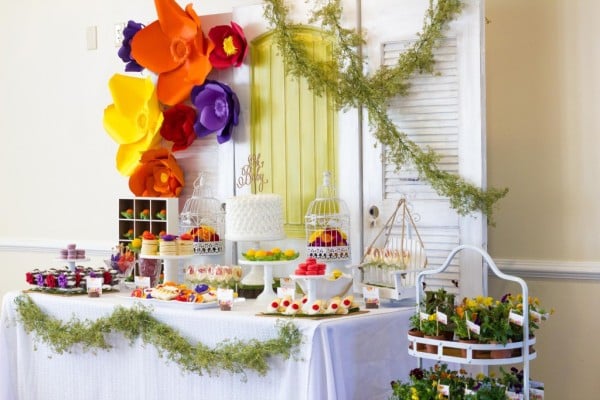 As a thank you, guests took home a planted flower. They had their choice of red, yellow, purple, or orange to match the garden theme colors.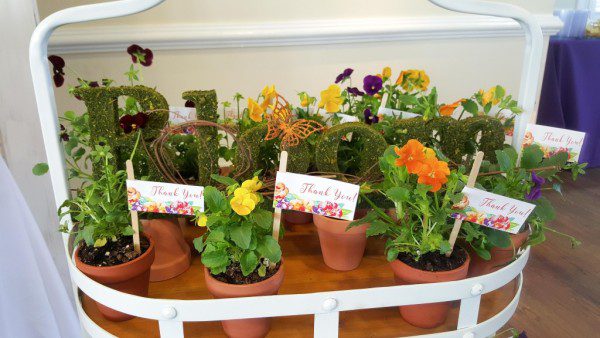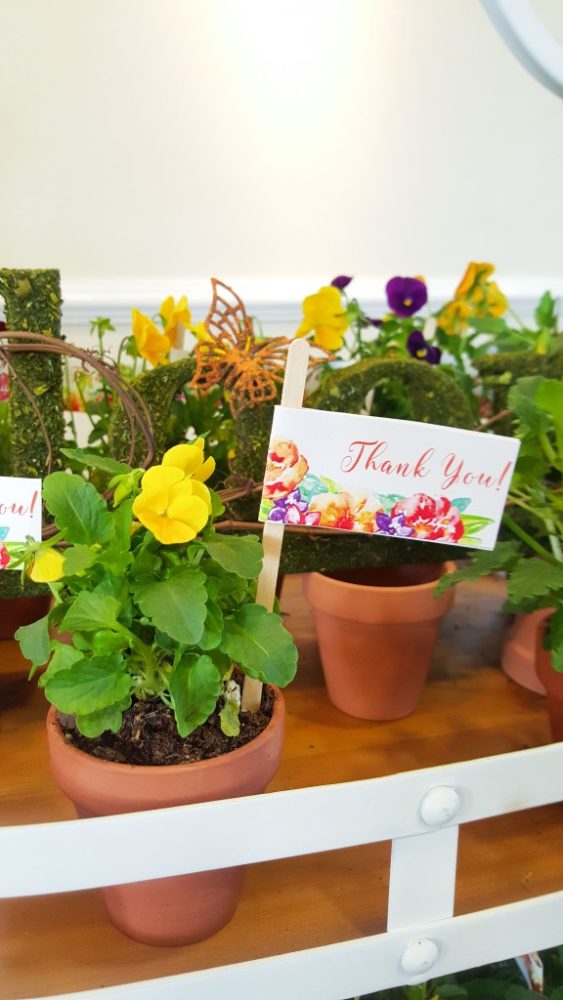 If you are having a baby shower or helping host one, I hope you have found some great garden party ideas in this Floral Inspired Baby Shower.
Credits & Resources
Event Styling: Rachelle Coley: A Sweet Touch
Plan a floral Inspired Baby Shower like this one with these products: