Whimsical Let It Snow Themed Holiday Party
What better way to get into the Christmas spirit than by throwing a fun-filled Whimsical Let It Snow Themed Holiday Party! Everything about this festive Christmas party ranks high on our holiday list and we're excited to showcase this fun and stylish soiree to inspire your upcoming holiday parties.
You will also love:
Shop these Let It Snow Holiday Party Products:
Whimsical Let It Snow Themed Holiday Party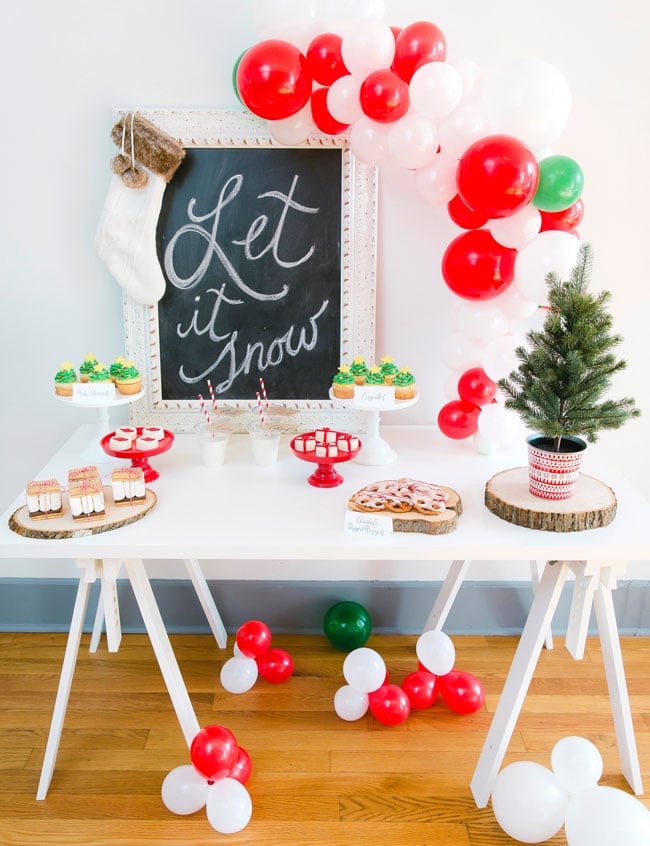 Festive colors were the highlight of this Let It Snow Themed Holiday Party. Balloons in red, green and white were scattered throughout the event, with fun holiday treats ready to be enjoyed!
Some of the incredible details found in this fun holiday party include:
S'more Stylish Christmas Party Favors

Customer Stationary Collection

Classic Holiday Aesthetic and Colors

Red, Green and White Balloon Arch Decoration

Let It Snow Chalkboard Sign

Wooden Servers
What an incredible dessert table! We love how it feels rustic, but doesn't go overboard into that specific theme. With the chalkboard frame, wood slices that were used as serving trays and the wood banner, it has that rustic feel that makes us feel so warm and cozy!
Don't you feel like you "just came in from playing in the snow" when you look at this fun photo shoot? Evergreen additions throughout the party just add to the warm and comfortable feel of this fun holiday party.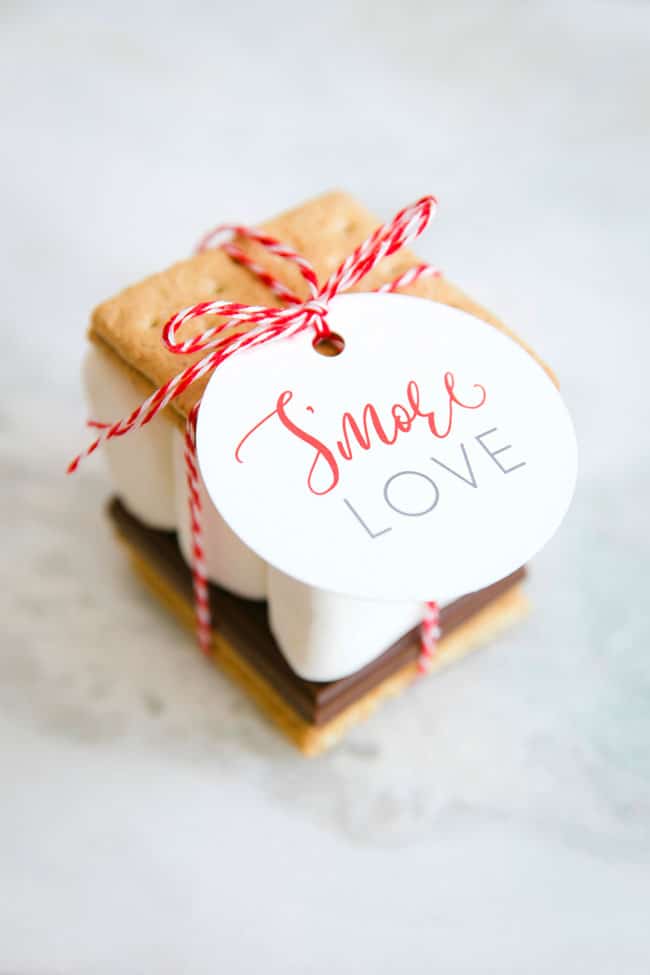 One of our favorite details of this Christmas party are the s'mores, which are so uniquely presented! With three flat and square marshmallows per s'more, they are over-the-top and mouth-watering. And the fact that they were party favors is just the icing on the cake!
Other desserts that were found at this fun Let It Snow Themed Holiday Party included vanilla cupcakes, which were decorated like Christmas trees, along with fun cake pops and white chocolate covered Oreos. We love how festive and bright the desserts were.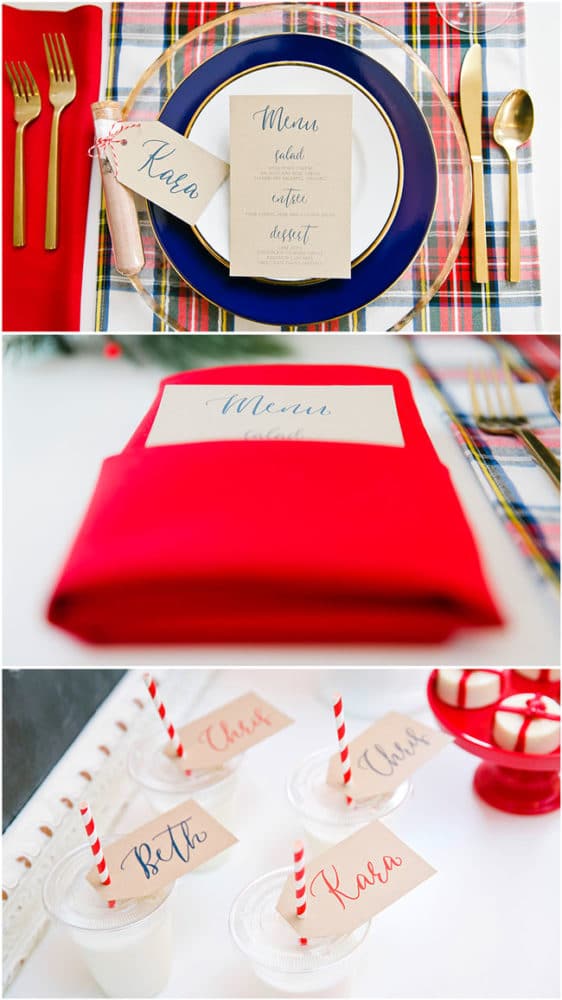 These cute menu cards, along with the festive fonts are absolutely perfect! We love how the tabletop was set up.
And our personal favorite … the hot chocolate in a party test tube! We love fun and unique take home gifts like this! With just the right amount of hot chocolate, along with the essential add-ons, it's the perfect way to send guests home to enjoy their own lovely cup of hot chocolate during a cold, winter day!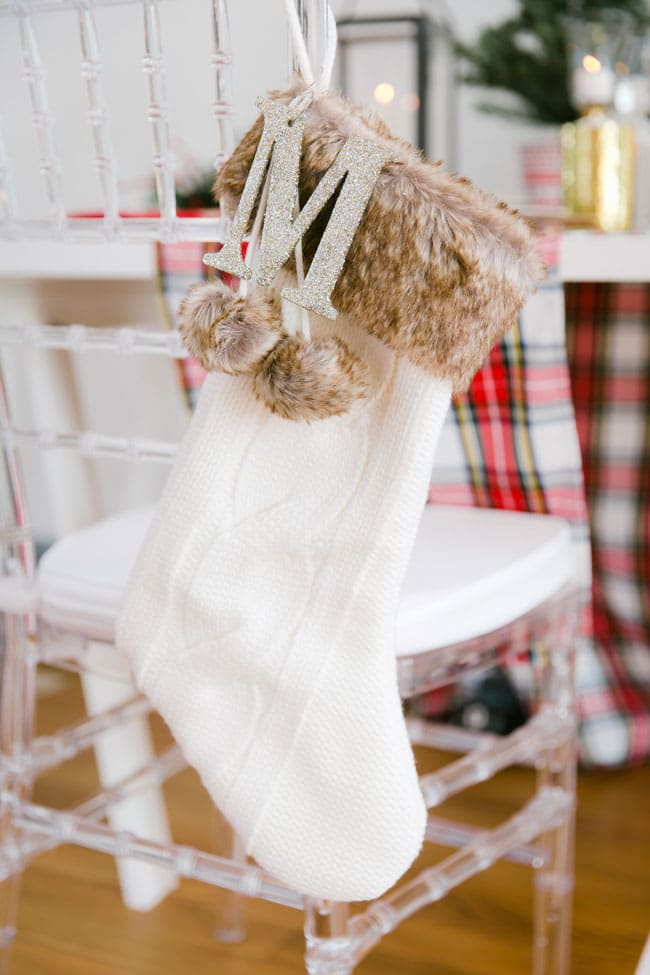 White stockings adorned the chairs of this Let It Snow Themed Holiday Party. What a great way to dress up the chairs of a festive Christmas party. But in this case, they also served as place cards to let guests know where they would be sitting. What a great idea!
At the end of the day, this is a perfect Christmas party to emulate this holiday season when entertaining friends and family! The festive vibe is seen everywhere and there is no better way to jump into the Christmas spirit than with a great holiday party like this!
Vendors & Credits
What's your favorite details in this Let It Snow Themed Holiday Party? Let us know in the comments below!