Twinkle Sprinkle Baby Shower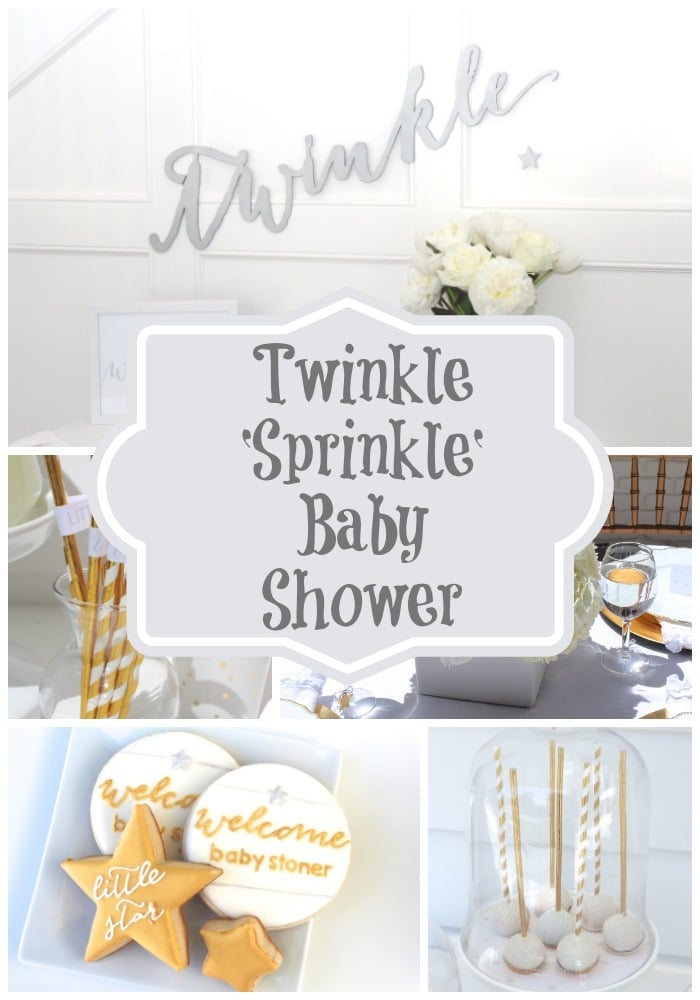 Jenny of Bloom Designs had the honor of throwing her sister a baby shower. Since it was her sister's second baby, she wasn't sure about having a shower. But all babies should be celebrated. So they compromised on having a "sprinkle" rather than a full shower with this Twinkle Sprinkle Baby Shower!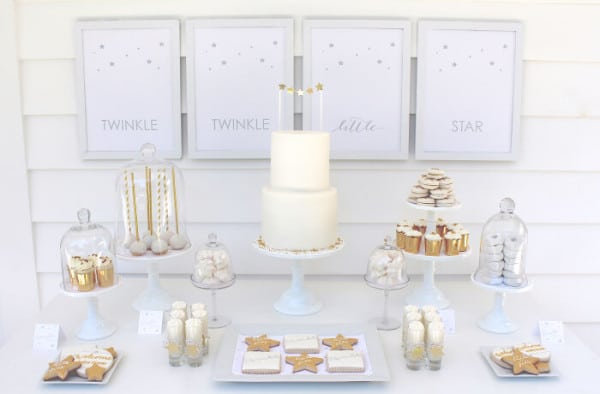 They decided on keeping it clean, simple and pretty. A color palette of mostly white with pops of metallic were chosen.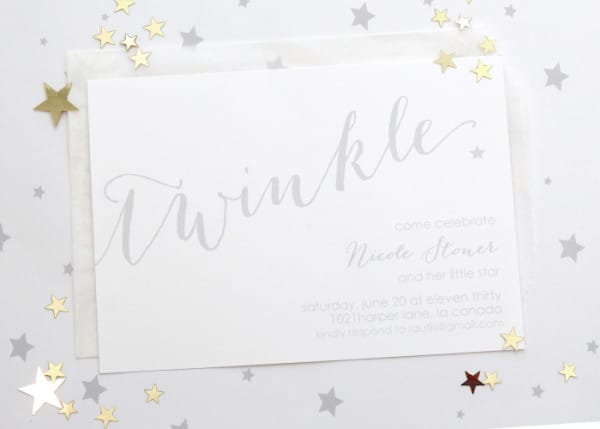 It is such an elegant color scheme.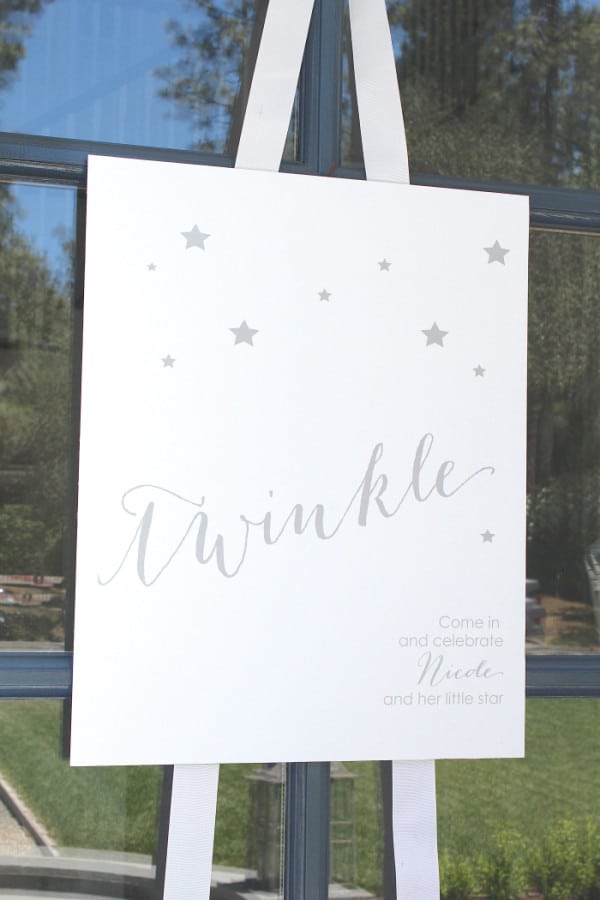 The shower was outside on the patio which was decorated with mylar balloons, pretty linens, metallic gold accents where ever possible, simple posters, and hundreds of stars. Guests were greeted with a wooden twinkle cut out, which perfectly matched the invitation. They were also asked to write a wish for the baby in a book.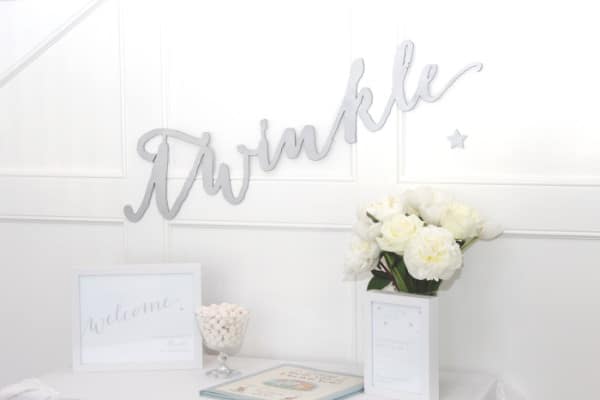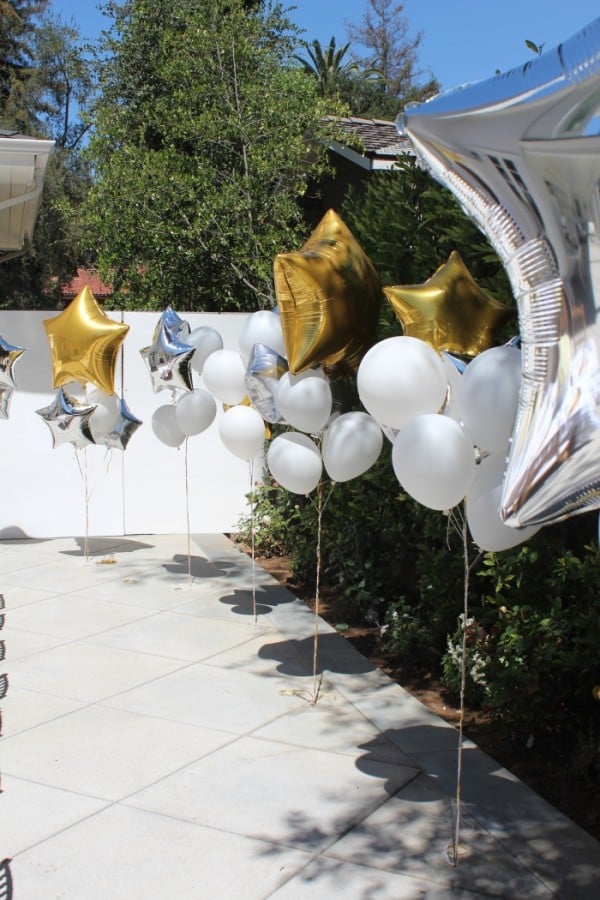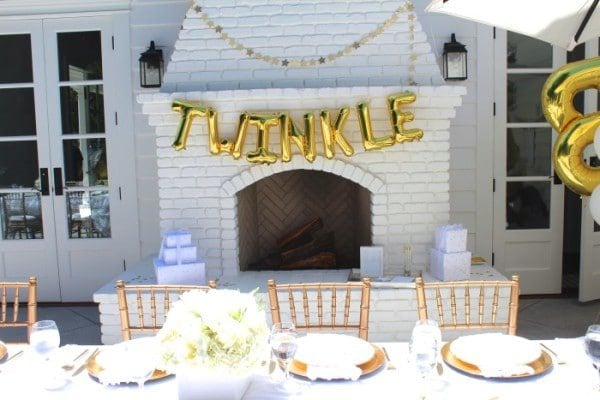 The centerpieces were filed with all white blooms including the mommy-to-be's favorite peonies and garden roses.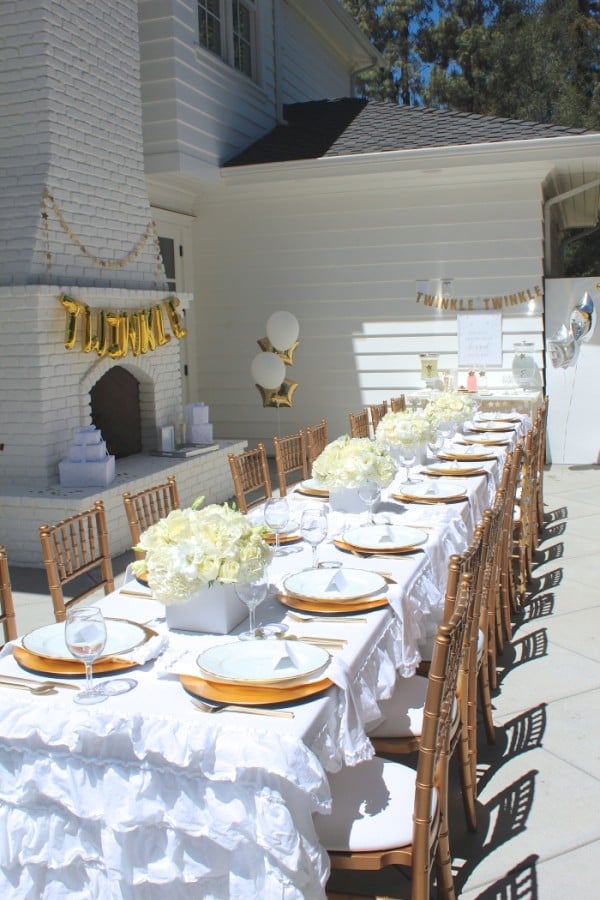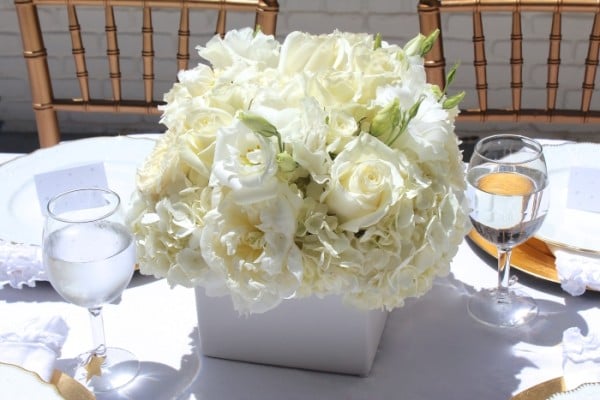 Lunch consisted of the mommy-to-be's favorites – salads, roasted vegetables, couscous, and mini sandwiches.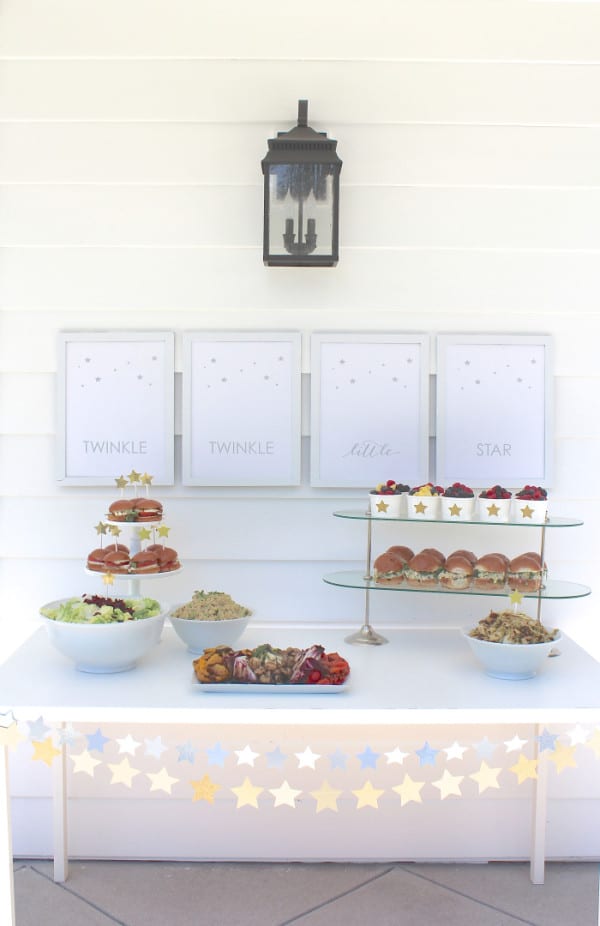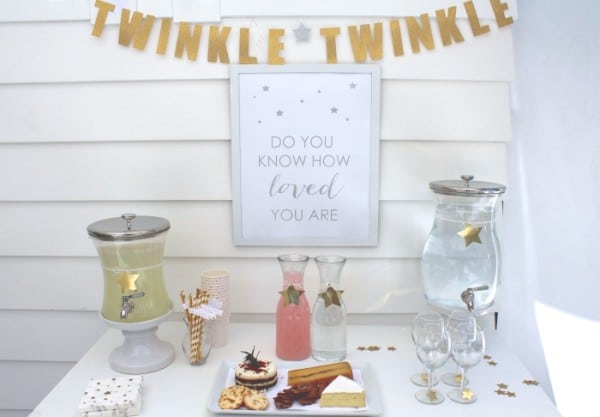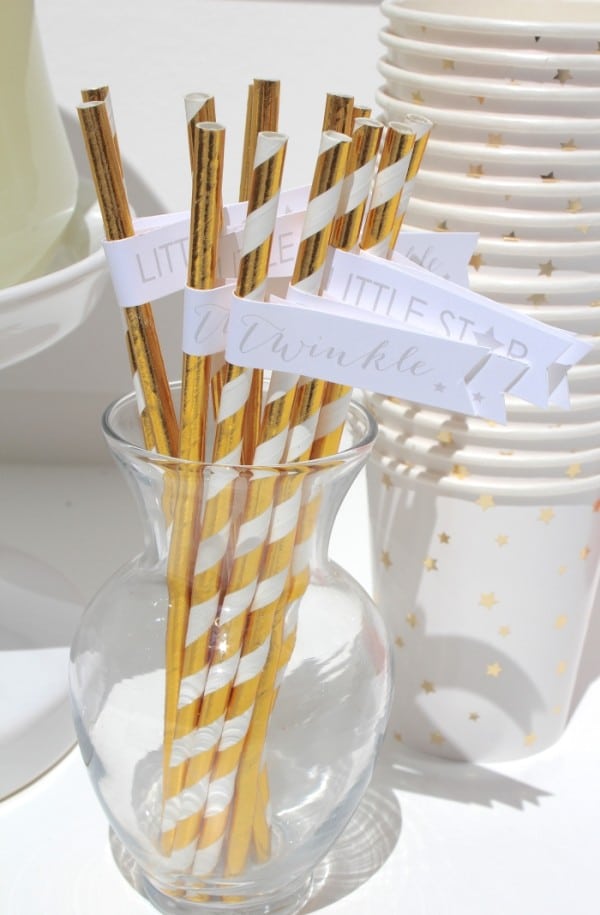 The dessert table was filled with all white treats using gold accents wherever possible. A two tiered simple white cake with star garland was the focal point of the table which was filled with macarons decorated with gold stars, cake pops, mini lemon parfaits, powdered donuts, and custom sugar cookies.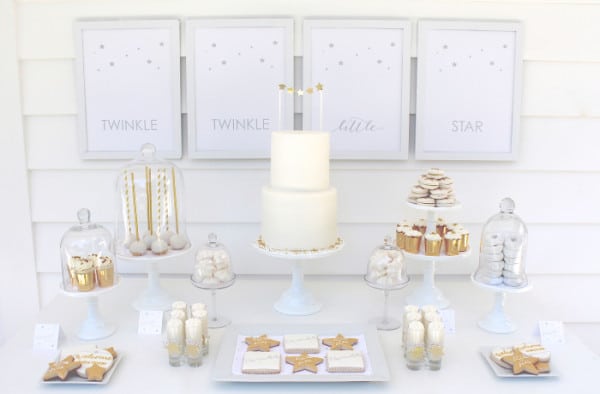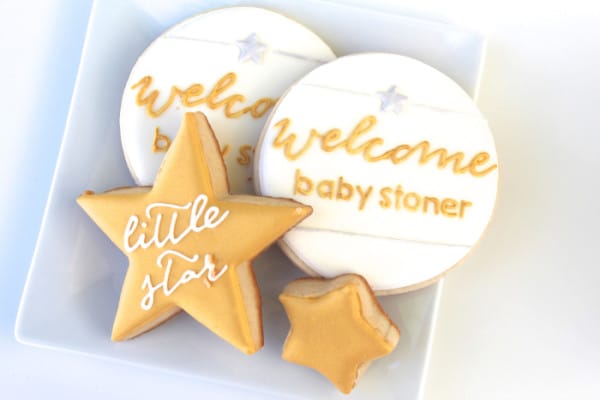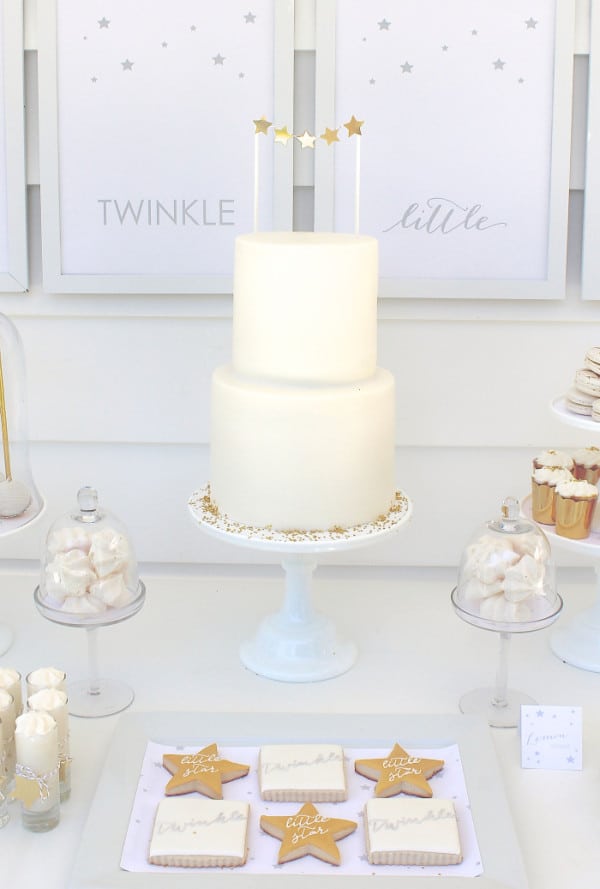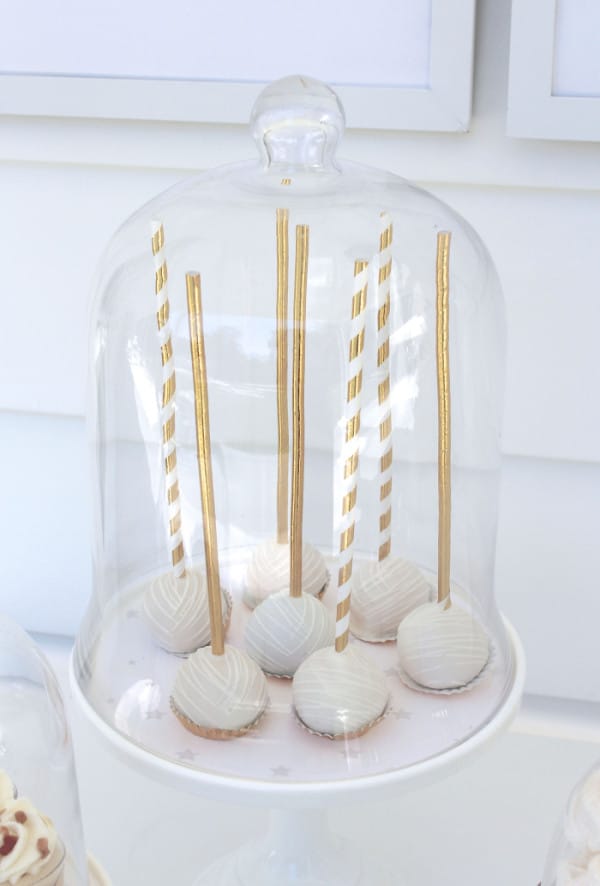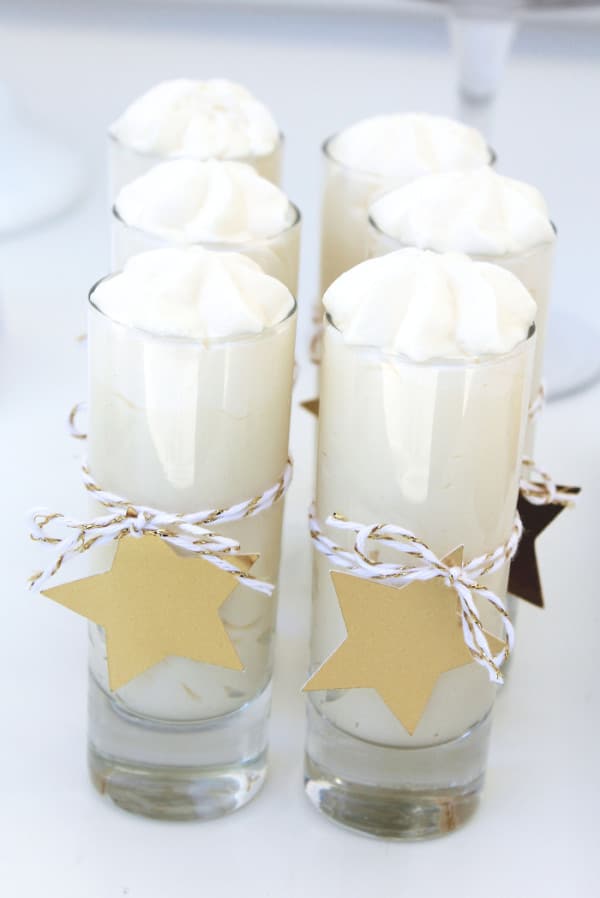 During the party guest were asked for baby name suggestions and filled out a mommy-to-be advice card.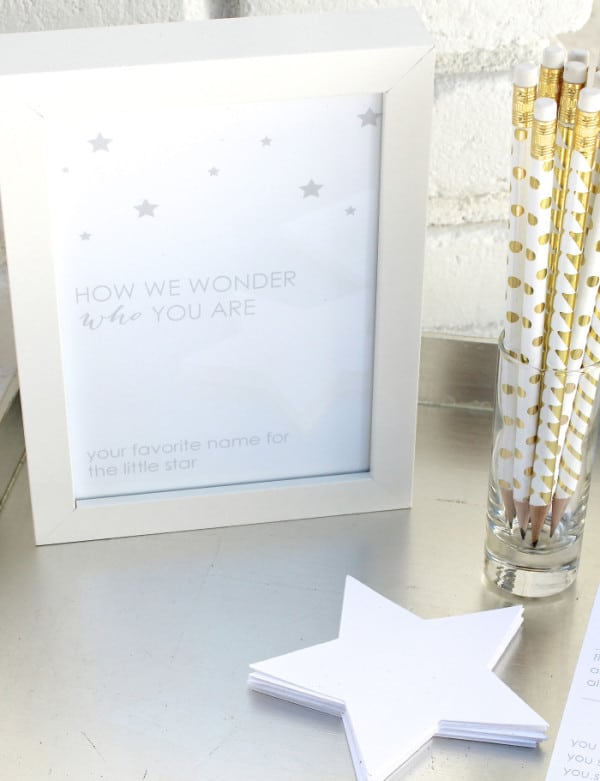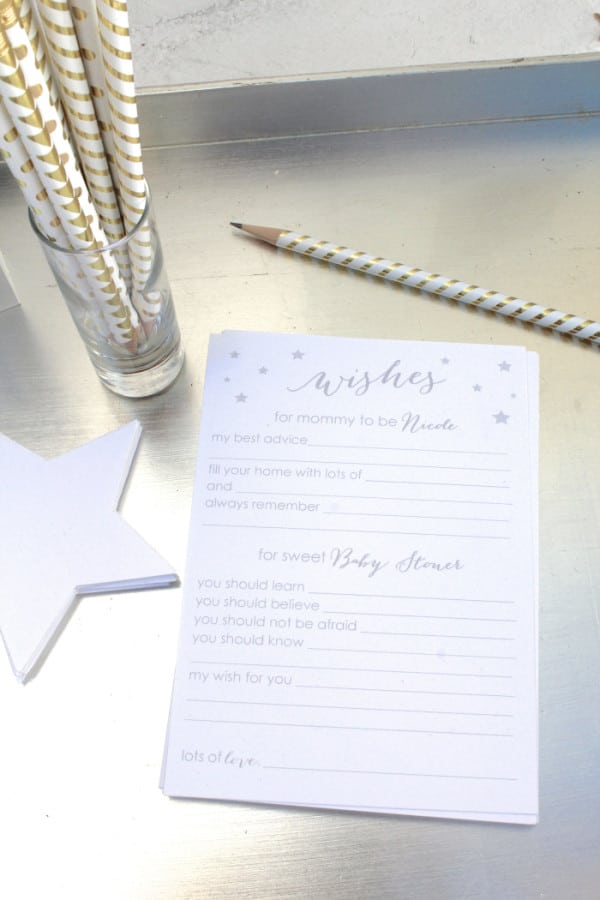 Guests left with one of the mommy-to-be's favorites: chocolate bars, personalized with Star Bar Wrappers.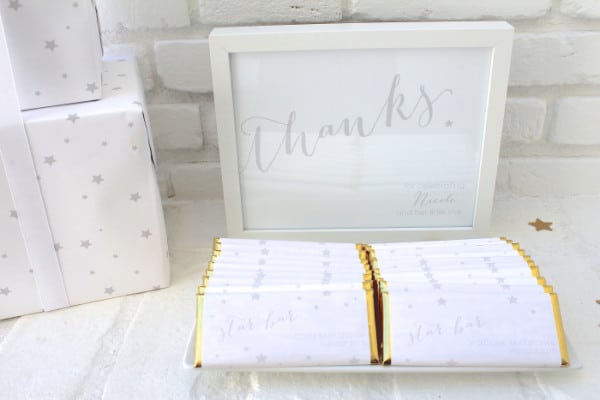 Little baby Davis arrived several weeks later healthy and happy. He is so loved!
This feature contains affiliate links. Please read our full disclosure policy.
CREDITS & RESOURCES
Party Concept and Styling: Bloom Designs // Invitations and Printables, Loved Poster, Twinkle Poster: Bloom Designs// Twinkle Balloons: Bloom Designs // Balloons, Straws, Vinyl Stars: Bloom Designs on Easy // Macarons and Mini Dessert Cups: Sweet and Saucy // Sugar Cookies: Bambella // Star Garland and Twinkle Twinkle Gold Letters: Party Made Pretty // Wooden Twinkle Cut Out: Ten 23 Designs // Flowers: Julep Studio
Plan the perfect Twinkle Baby Shower with these fun party products!
Try Amazon Prime 30-Day Free Trial