Turquoise and White Styled Shoot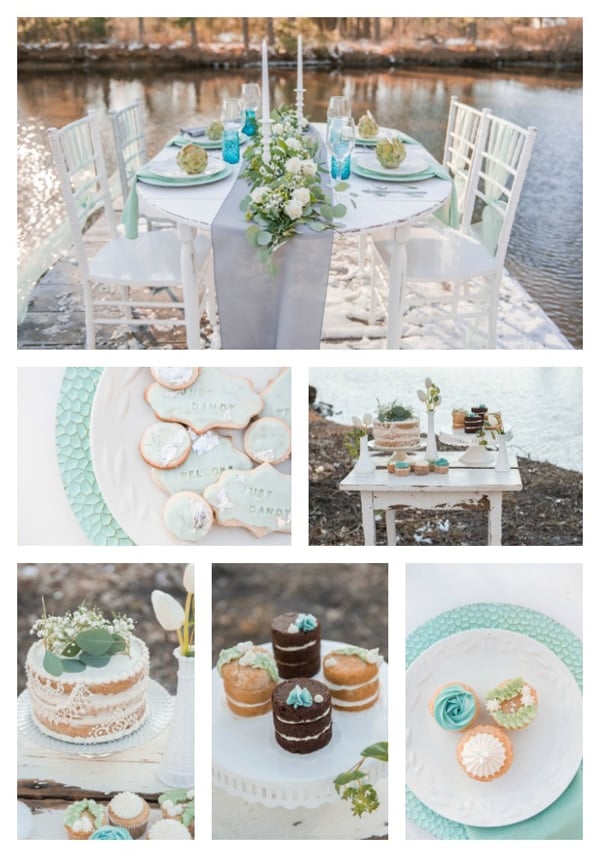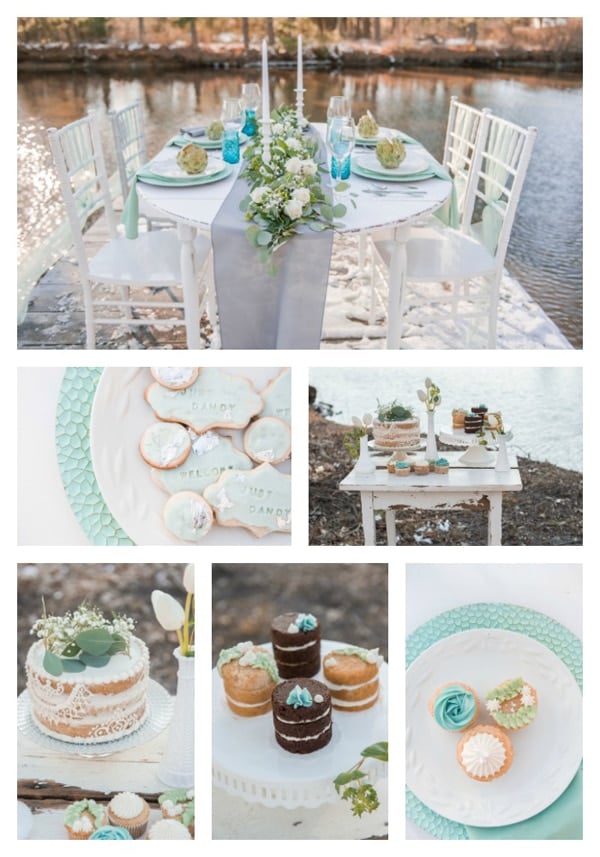 Playful colors paired with organic details make this Turquoise and White Styled Shoot the perfect inspiration for weddings, showers, parties, or in this case, a branded shoot!
From Holly of Just Dandy Events: Just Dandy Events is quickly approaching its 5 year anniversary! I can't believe how far we've come since we first launched. However, over the past year or so, I realized some areas that I really needed to step up my game. One of those areas was social media presence. While I've always been pretty active on social media, I haven't always had the prettiest or most cohesive feed. I knew that I needed to be more intentional with what I posted and to try my best to be branded. I wanted my followers to look at my images and see Just Dandy Events in those little squares. So I decided to put together a branding shoot to really reflect the style and intention of JDE. When planning the shoot, I knew I wanted to incorporate more than just my branding colors, teal, green, grey, and white. I wanted to evoke a certain style and demeanor for JDE. A lot of my brand comes from my own personality. I'm quite a bit playful and perky, while still laid back and relaxed. I also really love things from nature, so I knew that I wanted to incorporate a lot of organic details to balance out the playful colors. When choosing vendors to be involved, I chose to work with some of my favorite people in the industry. I knew I could trust each of them to use their creative freedom to contribute the perfect elements to really reflect my vision.
Credits & Vendors
Photographer: Elizabeth Henson Photos // Florist: Courtney Inghram Events // Makeup Artist: Dhalia Edwards // Cake Designer: Everything Emma // Calligrapher: House of Flourish // Event Planner: Just Dandy Events // Invitation Designer: Ro & Co Designs // Equipment Rentals: Water's Edge Designs // Professional: Waterford Event Rentals
Plan the most gorgeous turquoise wedding or party with these products!
Join Amazon Family 30-Day Free Trial
Check out these other gorgeous party features on Pretty My Party!