Lavish Outdoor Birthday Party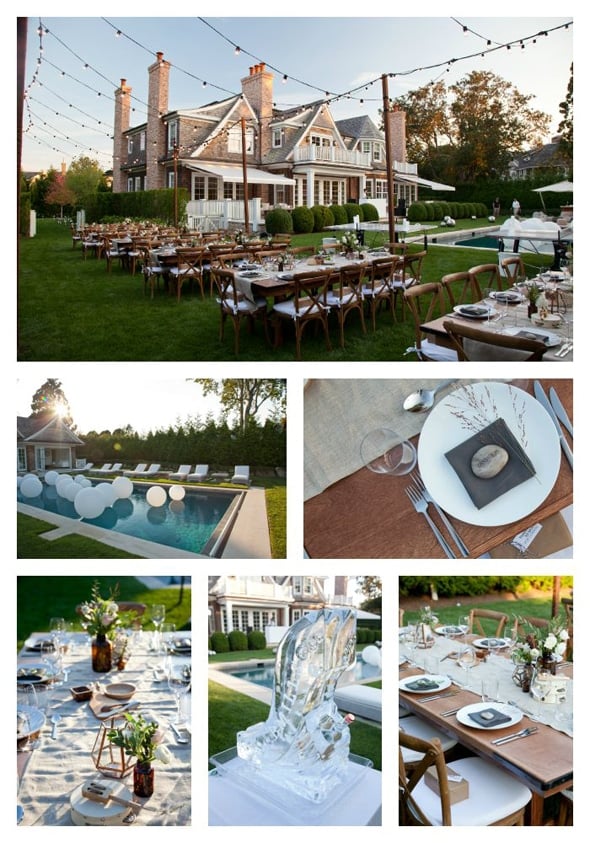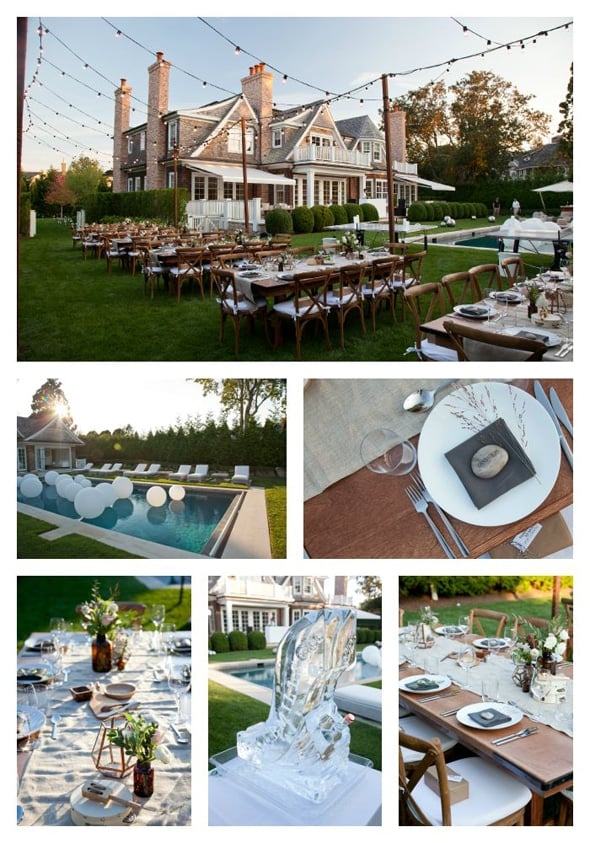 From Simply Perfect Events NY: We couldn't think of a better way to end our summer than with this lavish outdoor birthday party. We planned, produced and designed every item in this 60-guests soirée, From the wooden polls with bistro lights construction to the farm tables and cross back chairs, every detail was carefully tied together. Copper and glass lanterns, wooden boards with fresh figs, olives and chunks of Parmesan cheese were placed on the table for the guests to enjoy with their appetizers. We used brown medicine bottles in various sizes for flowers, creating chic and effortless flower arrangements in white, green and blush colors. Large white floating balloons with lights decorated the pool and outer lanterns in various sizes served as lighting posts to show the entrance to the party, as guests arrived via golf carts after their car was parked. Party activities included an ice luge and beer pong games on custom painted white ping pong tables. The party favors were engraved Oakley sunglasses with the host's favorite quote, wrapped in craft paper and a simple tw0-toned twine. What a fabulous and lavish outdoor birthday party that's for sure!
Vendors & Credits
Concept, Styling, Design, Production: Simply Perfect Events NY // Photos: Marcella Cussolin
Plan a lavish party with these party and event products!