Tropical Luau Birthday Party
There's nothing better than celebrating sun and fun at your Tropical Luau Birthday Party! And that's exactly what this lucky birthday girl did with her family and friends!

El'uccellino Designs planned this colorful luau themed party for one lucky 2-year-old at Wet'n Wild! They only had eight days to prepare for the party, but by looking at the photos you wouldn't be able to tell! The details are flawless and the party is picture perfect! The invite was used as the main inspiration for the party decor. The colors were orange, yellow, green, and of course the birthday girl's favorite color, PINK!
It's not a luau if you don't have coconuts, palm trees, pineapples, and hibiscus', so the planner made sure they incorporated these elements into the sweets on the dessert bar, the guest tables, as well as the labels and tent cards. The cookies with the number 2 were designed to mirror the 2 on the invitation. They had the labels on drink tubs customized to match the invite, as well.
As far as the sugar confection bar, the smash hits were the ombre cake shots as well as the rock candy. The kids loved them! Crushed up graham crackers filled the glasses and held the pinwheels perfectly in place. The fruit on top was a refreshing treat on a 97 degree Florida summer day. All in all, the birthday girl had an amazing time with a lot fun!
Guests played hot coconut instead of hot potato and coco-coco-nut instead of duck duck goose! Last but not least, they played limbo. The sand pail favors were a perfect send off to end the day while enjoying the water park. The sand pails consisted of bubbles, glasses, inflatable balls, and more!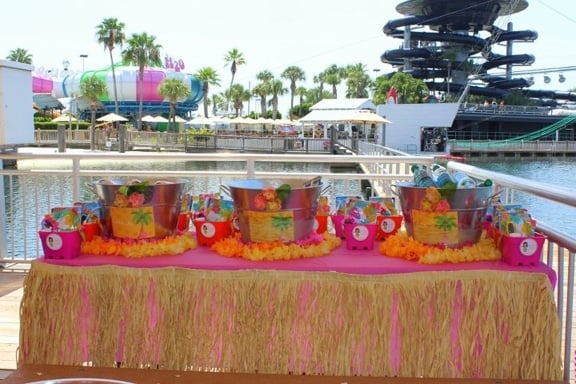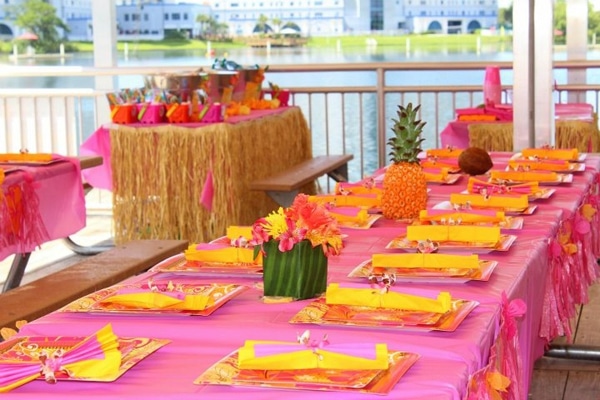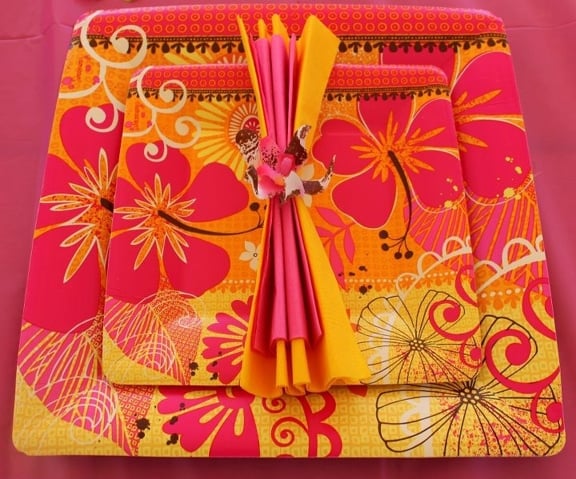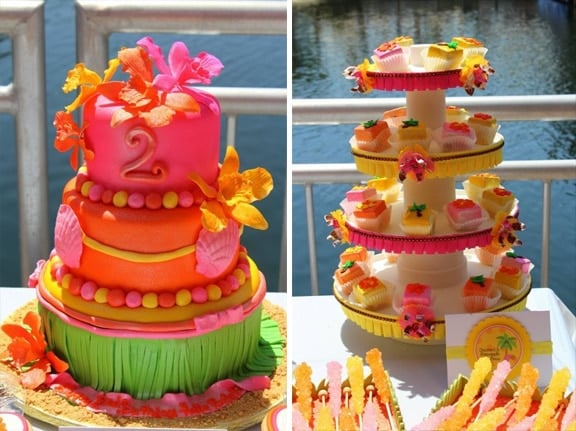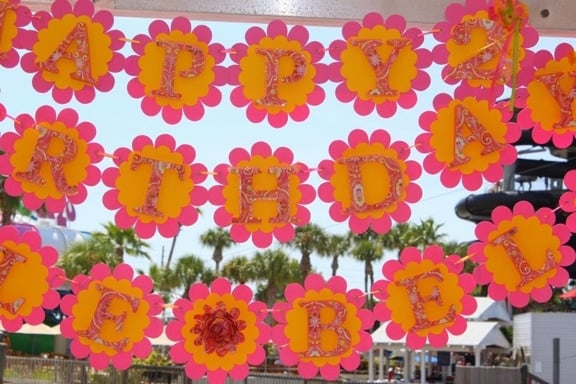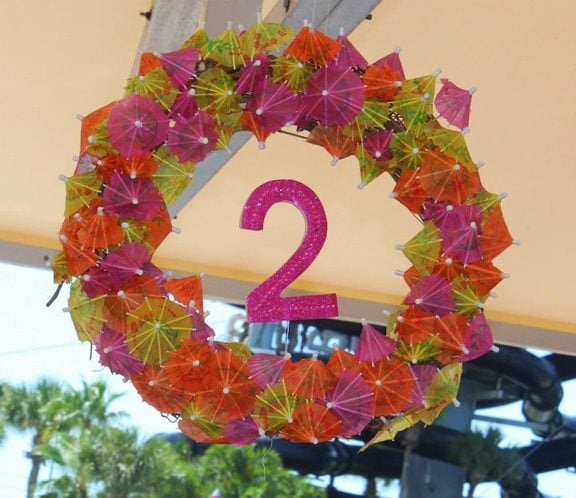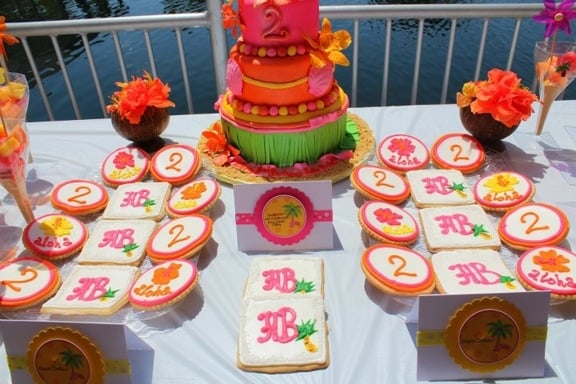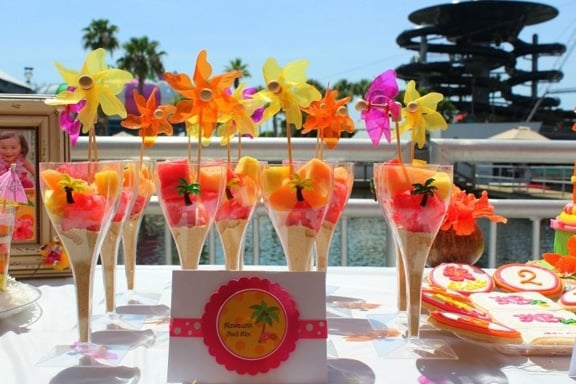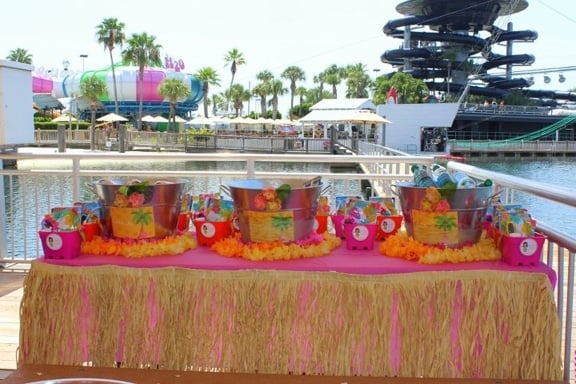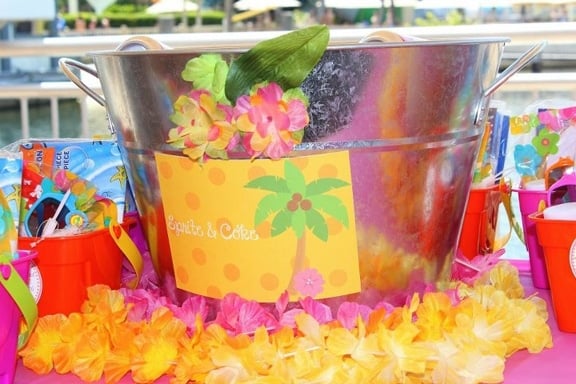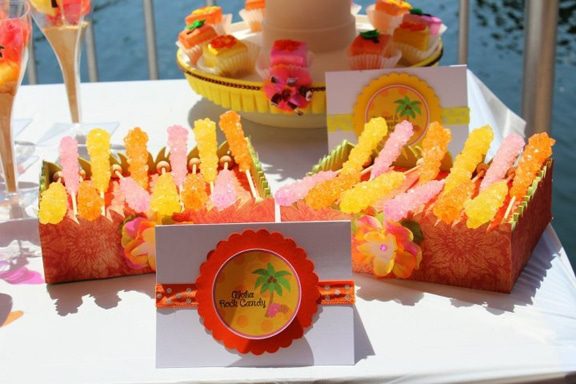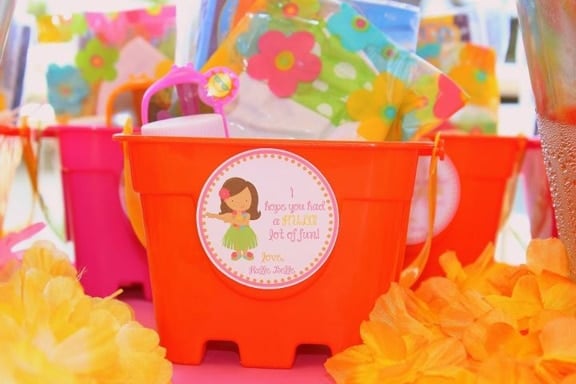 What's your favorite detail in this Tropical Luau Birthday Party? Let us know in the comments below!
Credits & Resources
Party Styling: El'uccellino Designs | Party Printables: Michelle's Party Shop | Cakes, Cookies, Pina Colada Shots, Petit Fours: Dania's Cake