Trolls Themed Birthday Party
Looking for fun and colorful Trolls Party Ideas? Check out this cute 5th birthday party!
This adorable Trolls Themed Birthday Party was just what this sweet 5-year-old wanted for her special day, and her Mom knew exactly how to make it special with a little DIY magic, fun and colorful decorations, Trolls headbands, children's party favors, a sprinkles birthday cake, rainbow desserts, and more! A Trolls Party is a great way to celebrate turning 5!
What girl doesn't LOVE rainbows, glitter, Poppy, Branch and the whole Trolls gang?!?! Transform your home into a fantastic Trolls Party full of color and fun like this one below!
Trolls Party Ideas
Colorful Paper Flower Decorations
Awesome DIY Cloud Guy Party Decoration
Trolls Party Signs
Adorable Trolls Party Dresses
Trolls Headbands
Pretty Pinwheel Centerpiece
Rainbow Candy, Cupcakes, and Desserts
Fun Rainbow Sprinkles Birthday Cake With Trolls Poppy Topper
Trolls Balloons
Trolls Party Favors
Colorful Flower Decorations
Trolls Book
Poppy Decoration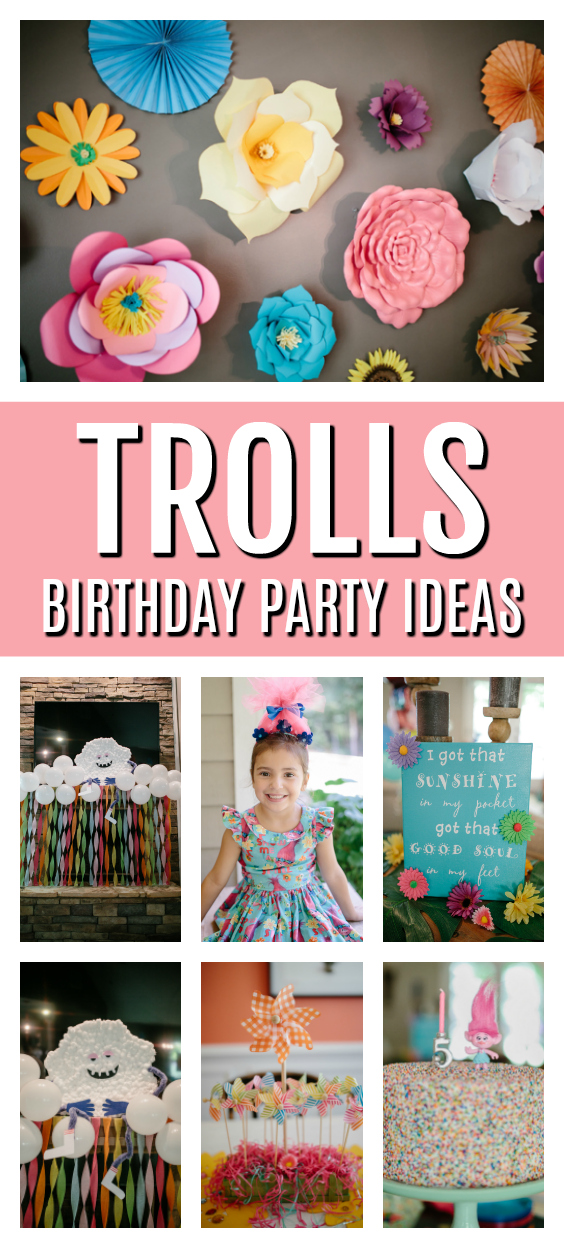 Trolls Party Supplies and Decorations:
SEE MORE TROLLS PARTY IDEAS HERE: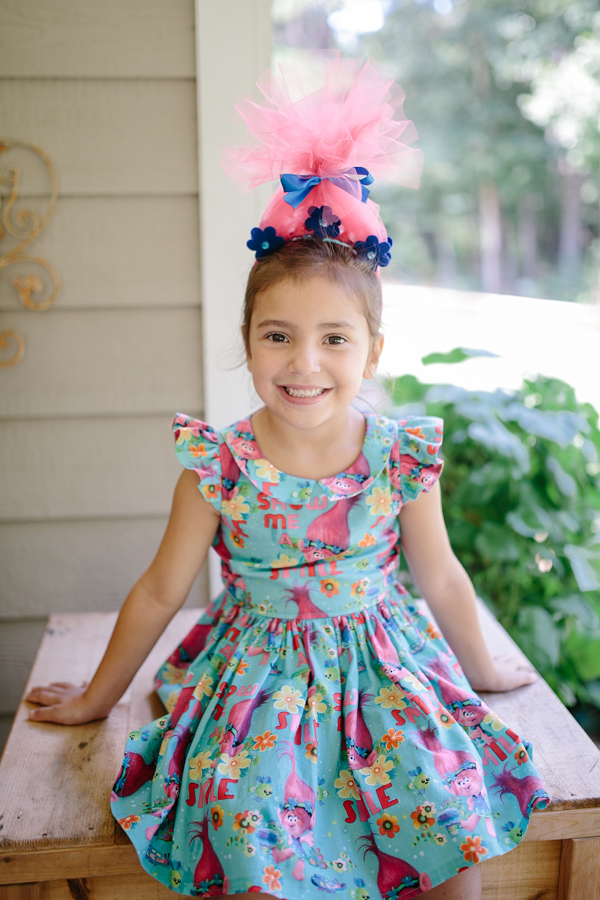 From Brandy Angel Photography: "I have been shooting this little girl's pictures since she was still in her Mommy's belly. I actually just happened to be the first person she told she was pregnant, only because I just happened to be at the right place at the right time. I also got to shoot the photos of them announcing when her little sister was on her way. I loved doing all these photos, but I have to say that their birthday parties are my favorite. Grace's mom Taylor is so incredibly talented and does such a beautiful job with each and every party. I am always excited what she is going to do next. This Trolls party took the cake, pun intended! Every detail was perfect as usual. Even the crazy July Georgia heat couldn't keep them down."
What's your favorite details in this adorable Trolls Themed Birthday Party? Let us know in the comments below!
For more ideas, follow us on Instagram @prettymyparty and Pinterest and join us in our private Facebook group.
Party Vendors
Photography: Brandy Angel Photography, of Greensboro, Georgia