Totally 80s Themed Birthday
This Totally 80s Themed Birthday Party is the perfect way to celebrate the big 3-0! Complete with all things 1980, this party will definitely take you back to a rad time! Check out all of the cool 80s party ideas to help you plan an epic party of your own!

Let's travel back to the 1980s where VHS and cassette tapes ruled the world, Nintendo and Atari were household names, and every kid had a slinky. And we can't forget about our Troll collections! Alanna Andes Parties + Events + Design styled this Totally Awesome, Totally Tubular 80s themed 30th birthday party. The theme was a retro birthday party inspired by 1982. The invites designed by Dena Swanson Design looked like an old Nintendo game cartridge. Party guests were encouraged to dress up in their raddest 80s gear and the dance floor wouldn't be complete without the hottest 80s hits playing!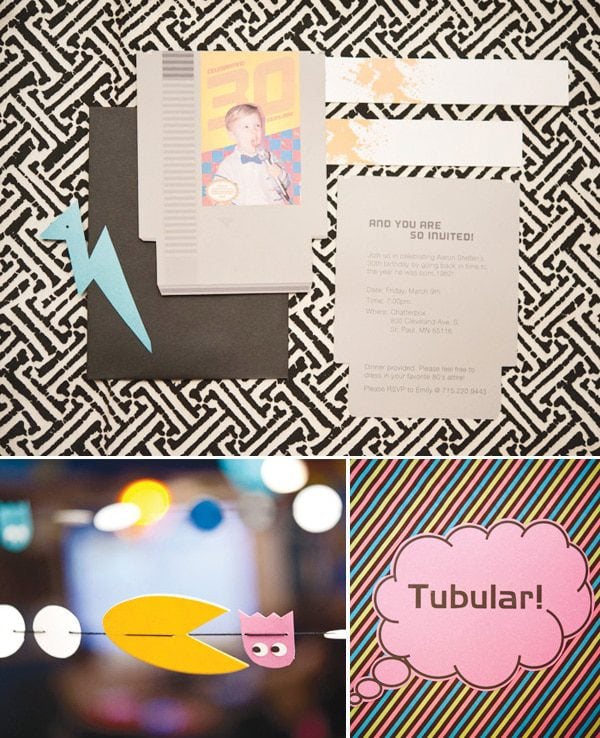 The Pacman banner is such a clever way to incorporate the popular 80s game into the theme of the party!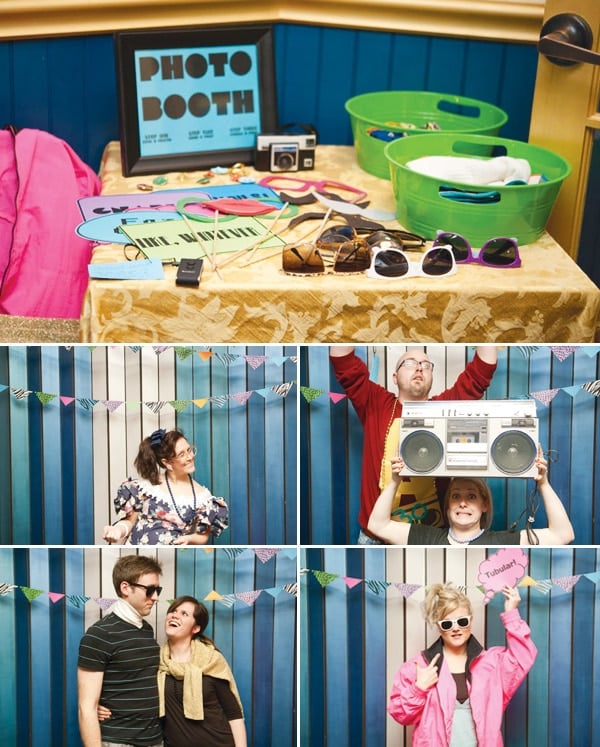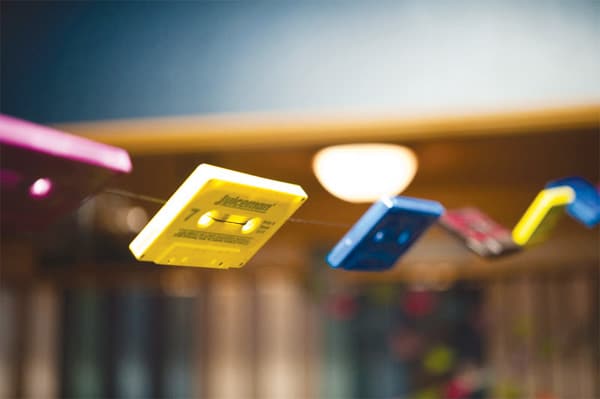 The colorful cassette tape banner is one of my favorite elements of this party!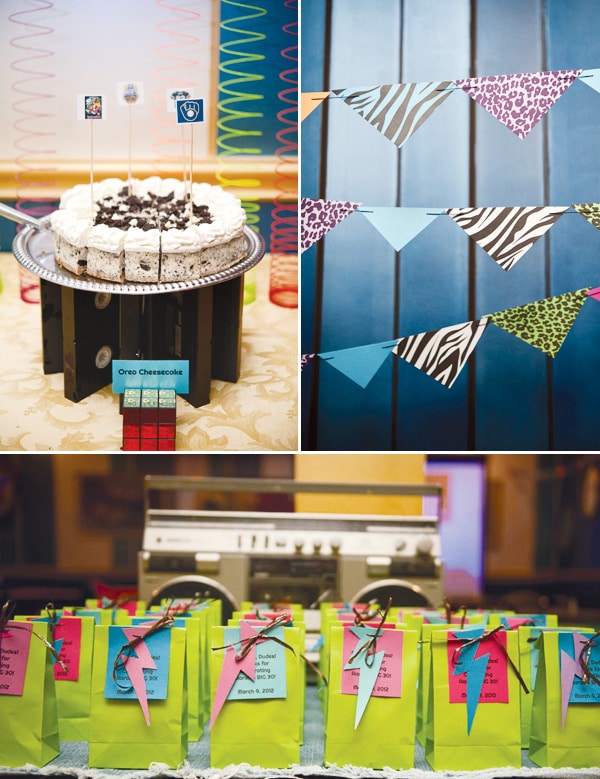 Don't you just love how they used VHS tapes for a cake stand?!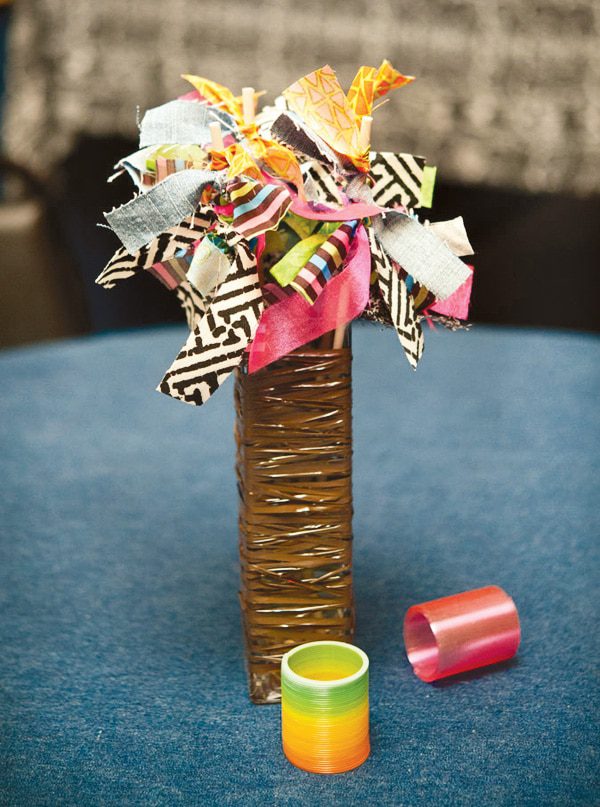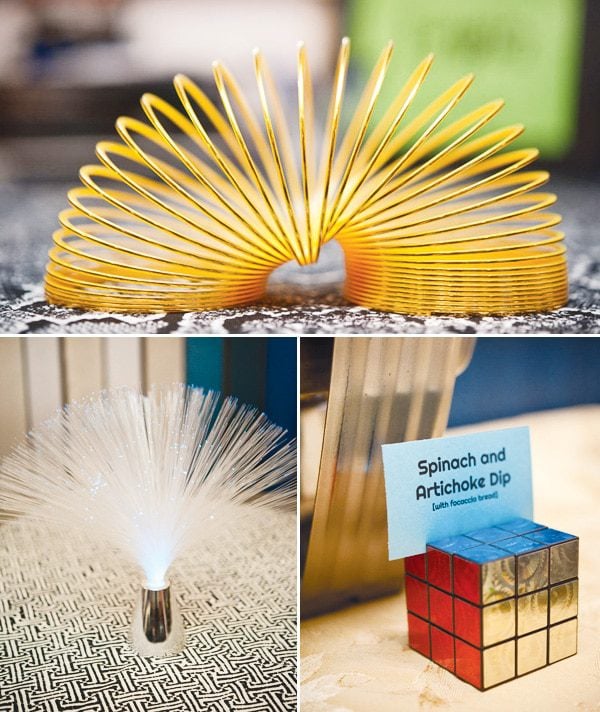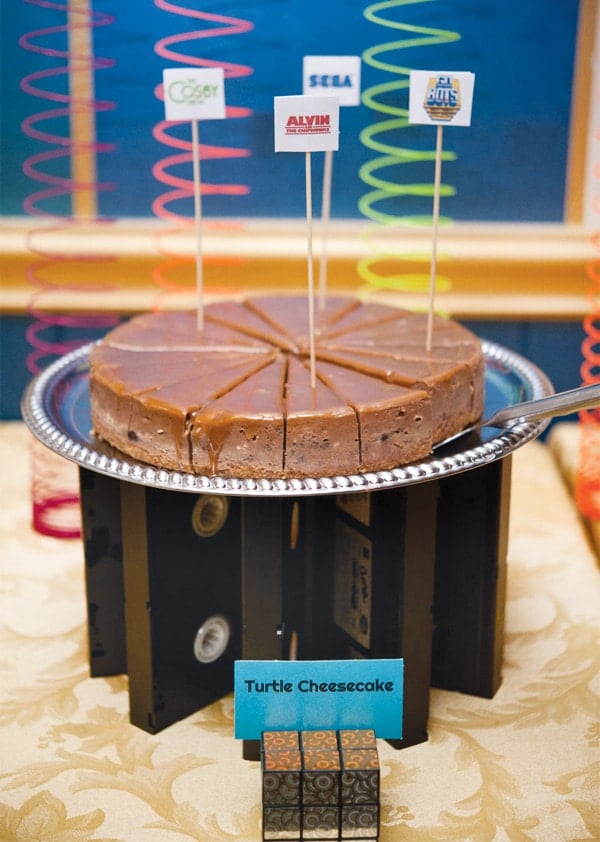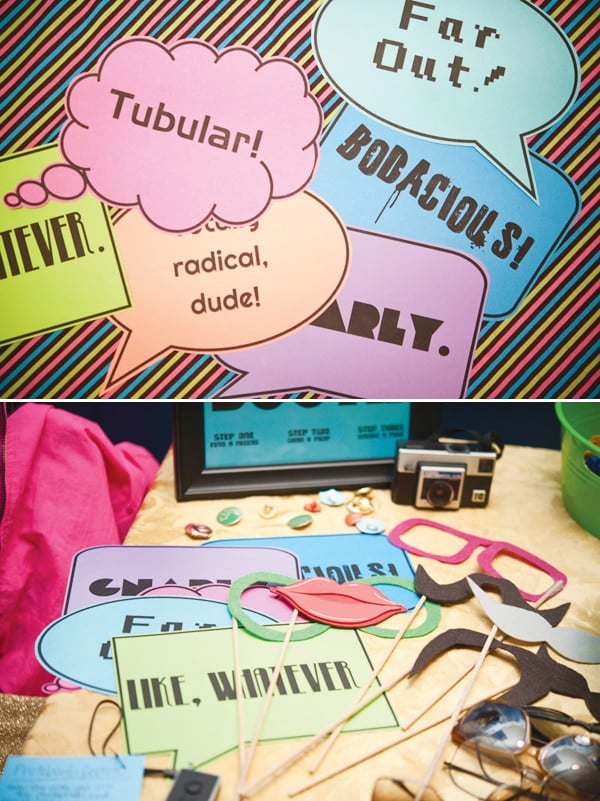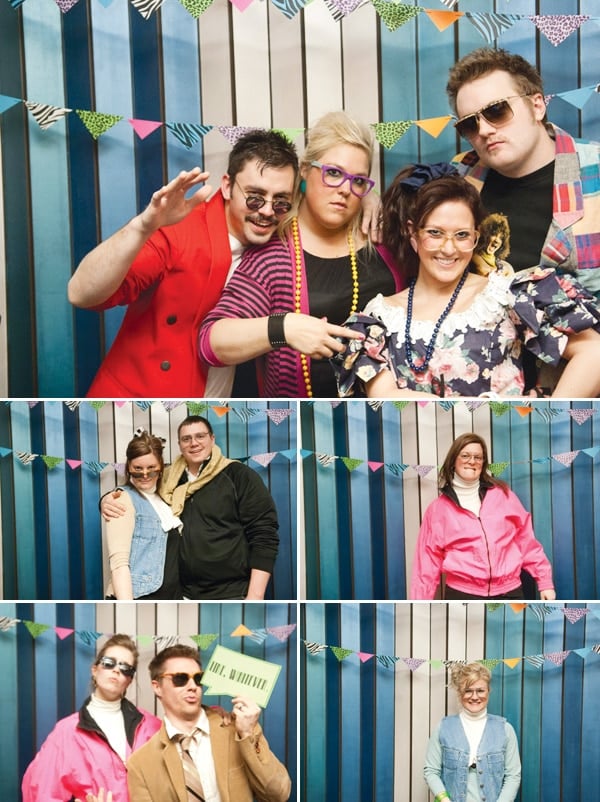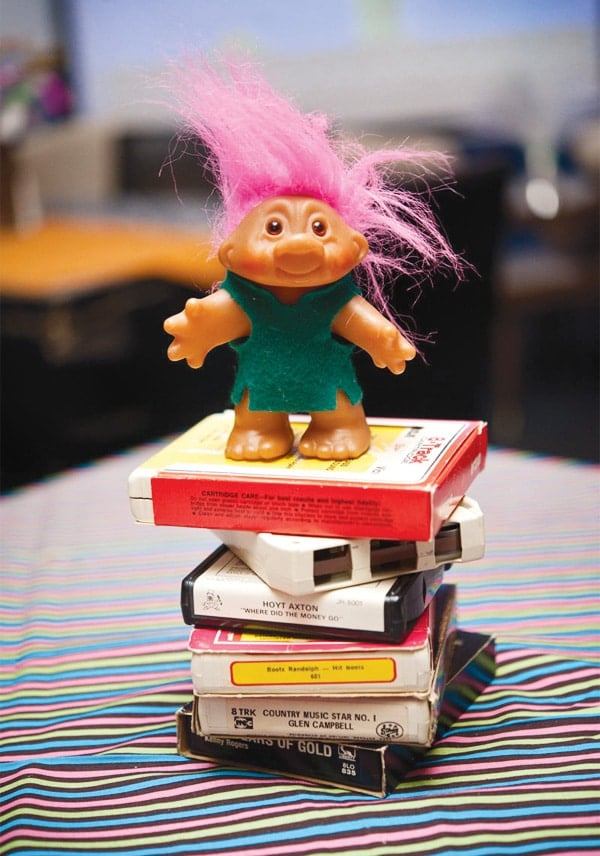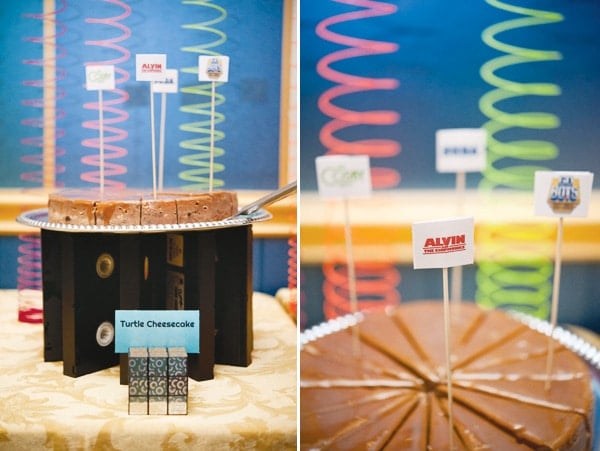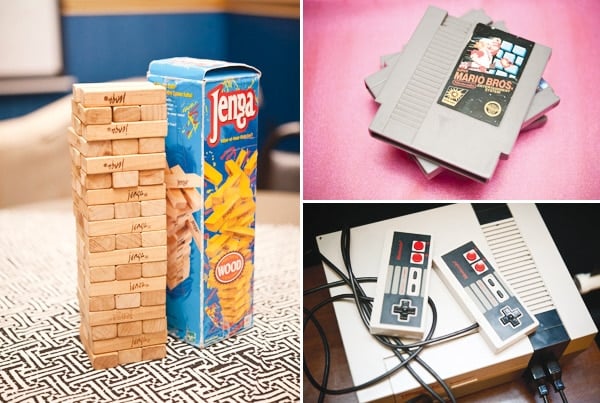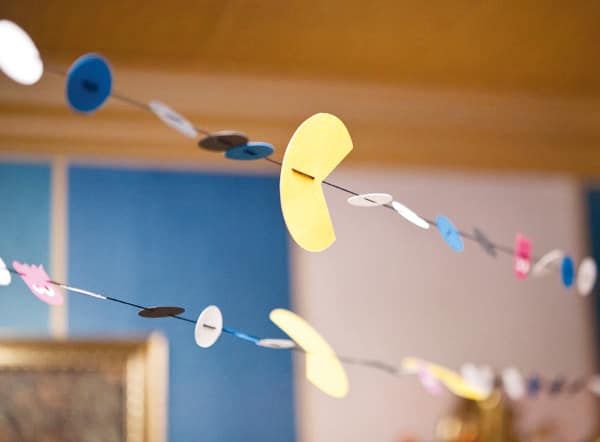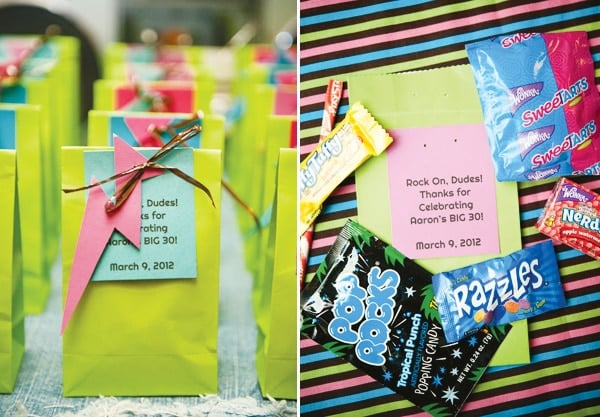 What's your favorite detail in this Totally 80s Themed Birthday? Let us know in the comments below!
Credits & Resources
Party Design, Construction, Paper Goods: Alanna Andes | Photographer and Photo Booth: Emily Steffen | Invitations/Design: Dena Swenson | Venue, Food & Drink: The Chatterbox, St. Paul, Minnesota | Additional Construction Assistance and Setup: Justin Andes, Bob & Sandy Adkins, Vanessa Sampson and Lanae Steffen | Paper & Fabric: Michaels, JoAnn and Hancock Fabrics | Paper Bags: Michaels | Vintage Props (including clothing, videos, tapes): Goodwill | Rubix Cubes and Slinkies: The Dollar Tree | Balloons: Wal-Mart | Candy: Target and The Dollar Tree
SaveSave
SaveSave