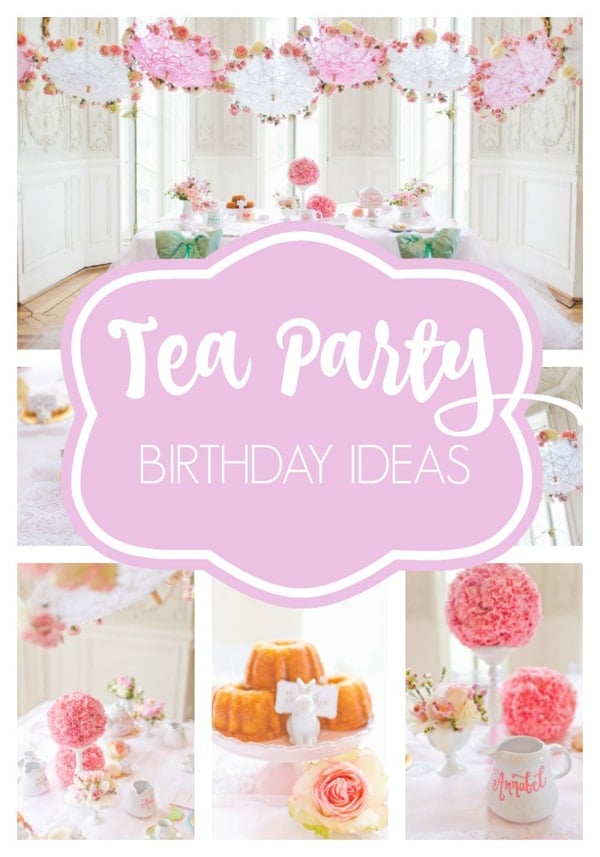 At some point in every little girl's life, it's time to have a tea party! So why not use the wonderful inspiration that comes from tea parties and throw the most Sweet Tea Birthday Party for little belles and beaus? Just because little ones are young, doesn't mean they don't deserve an amazing gathering in their honor!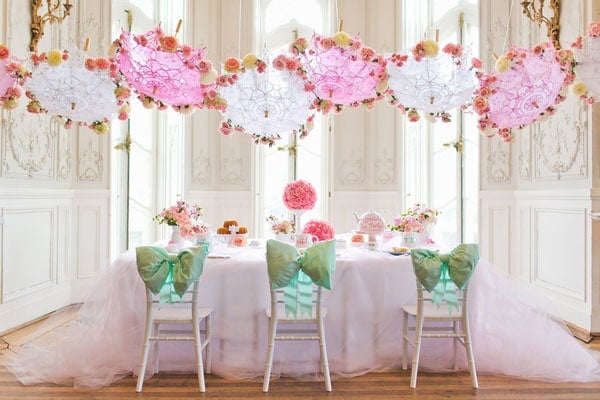 That is exactly what happened for this sweet 3-year-old's birthday party! Elle Ellinghaus Design, designed amazing tea parties for engagements, weddings and Alice in Wonderland-themed soirees, so she was so excited to style this fun tea party for a special 3-year old!
Allison Barnhill Designs created the exquisite invitations for the event. How adorable are they?! Calligraphy was done by Just Write Studios, which added the perfect touch to the tea party idea! Everything came to life perfectly.
The young host held her tea party for her friends at Cylburn Arboretum in their divine white Southern-style room. It was exquisite! My Flower Box helped with the gorgeous flowers that were provided for the event. The flowers were the perfect embellishment for this sweet tea birthday party!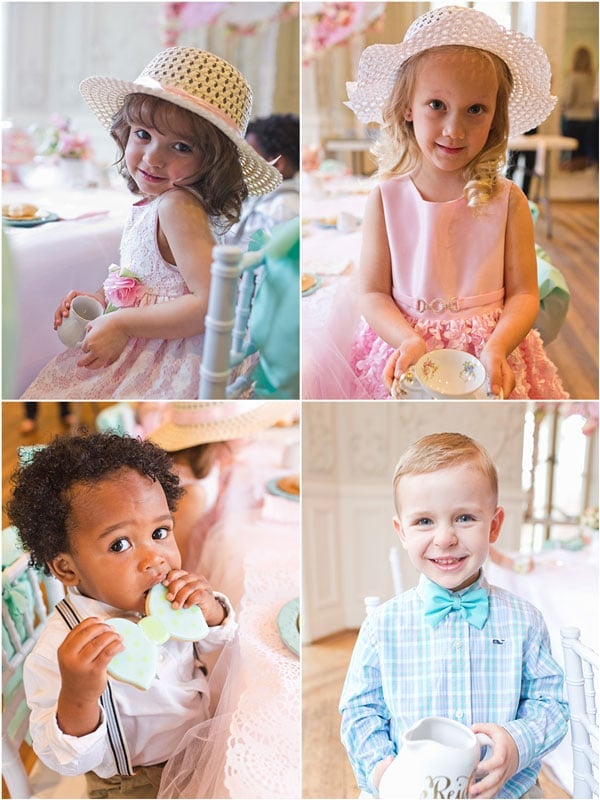 The tea party consisted of 7 little boys and girls giggling, smiling and dressed up for high tea.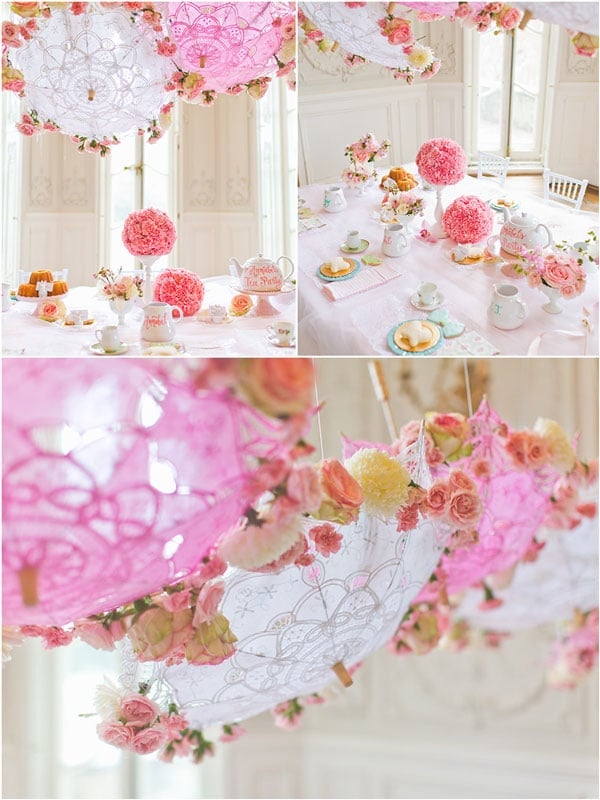 The long table displayed in the bay window of the room was sitting under mini-parasols covered in flowers.
Every place setting was set with a personalized tea pot, floral napkin, miniature tea cups, tea-shaped cookies and petite butterfly-shaped cucumber sandwiches. Adorable!!!
The party did not stop after tea time! A "Bow Ties & Bit Hats" area for dress-up play was set up on one side of the room. The kids loved posing for pictures and getting all dressed up for each other!
A tea stand, where the children tried different sweet teas and sugars, graced the other side of the room, as well.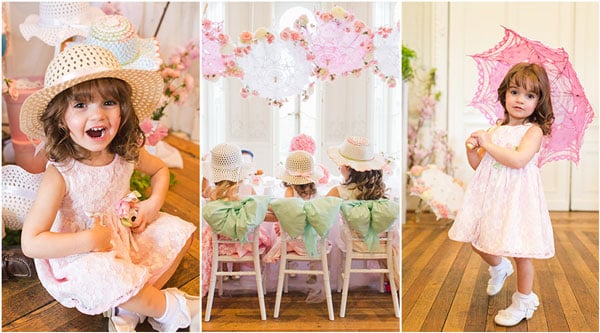 It was a simply adorable day, as the little girls in their hats and the boys in their bow ties sipped their tea cups, pinkies up! They loved trying all of the fun nibbles on the table and had an absolute ball together. This birthday girl was such a wonderful host!
Credits & Resources
Photography: Dani Leigh Photography // Planner & Designer: Elle Ellinghaus Design // Rentals: Party Plus Baltimore // Floral: My Flower Box // Venue: Cylburn Arboretum // Stationary: Allison Barnhill Designs // Calligraphy: Just Write Studios // Curls, Rosy Cheeks & Lipgloss: Up Do's for I Do's // Dresses: Annapolis Formal & Tuxedo
This feature contains affiliate links. Please see our full disclosure here.
Plan a fun Sweet Tea Birthday Party event with these fun and stylish party products!
Check out these other gorgeous tea party features on Pretty My Party!