Pretty Swan Themed Birthday Party
Plan a Swan Party fit for a princess like this Pretty Swan Themed Birthday Party!
If you're looking for a gorgeous girly party theme, check out this Pretty Swan Themed Birthday Party from M&J Kreations of Orange County, California.
This gorgeous Swan Party was held at The Clubhouse at Anaheim Hills and was truly a spectacular affair.
Everything in this Swan Birthday Party, from the balloon garland and the swan party decorations to the intricate and regal desserts were pure PERFECTION!
Swan Party Ideas
Gorgeous Swan Backdrop
Beautiful Pink, Gold and White Balloon Garland
Pretty Pink Drip Cake With Swan and Floral Cake Topper
Beautiful Swan Cupcakes
Incredible Swan Themed Cake Pops, Chocolate Covered Oreos and Cookies
Awesome Swan Party Favor Boxes

Swan Party Supplies and Decorations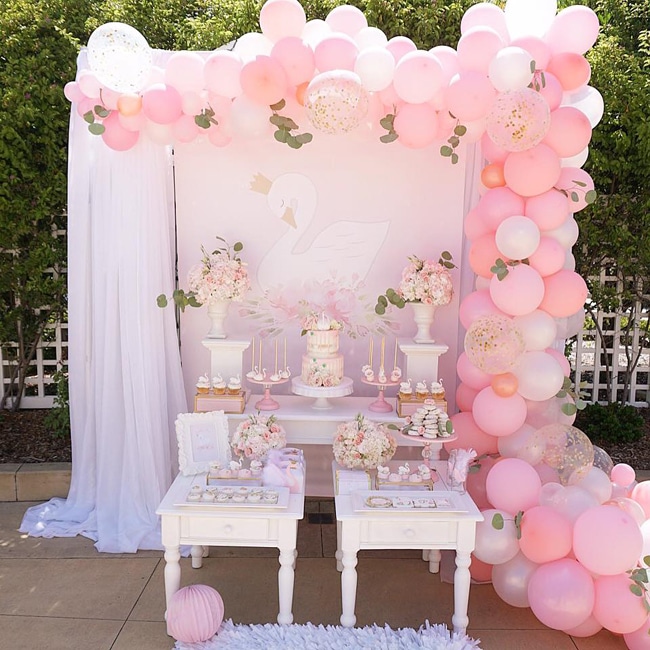 In this Pretty Swan Themed Birthday Party for a lucky little girl, a gorgeous dessert table was set up with a gorgeous pink, peach and white balloon garland.
The dessert table backdrop features an adorable swan and florals. If you're looking for Swan Birthday Party Ideas, this event will help kick start those creative juices!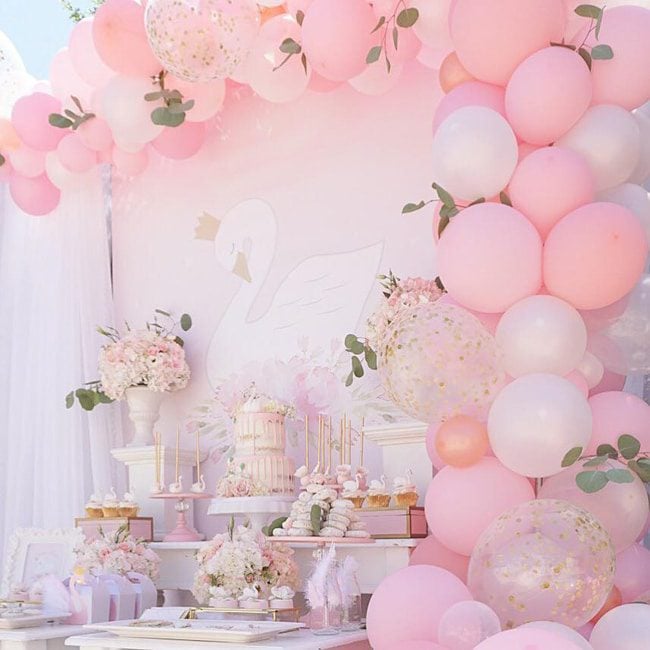 The dessert table included desserts galore in addition to beautiful florals and a stunning drip cake topped with a pretty swan and florals.
This celebration was certainly fit for a princess with all of the exquisite decorations and desserts.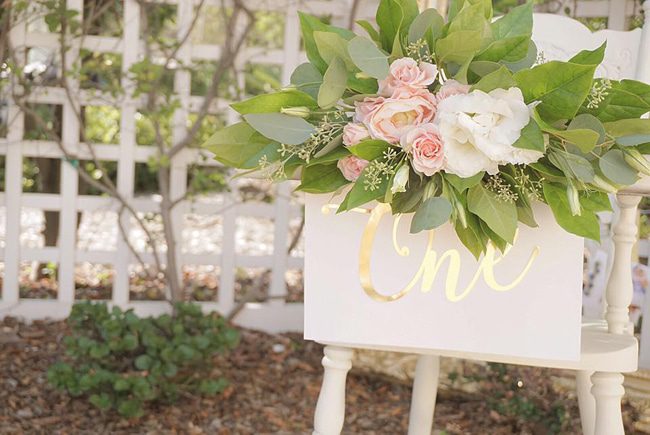 We love the gold One sign decorated with pretty blush and white flowers. It's absolutely perfect for a first birthday celebration!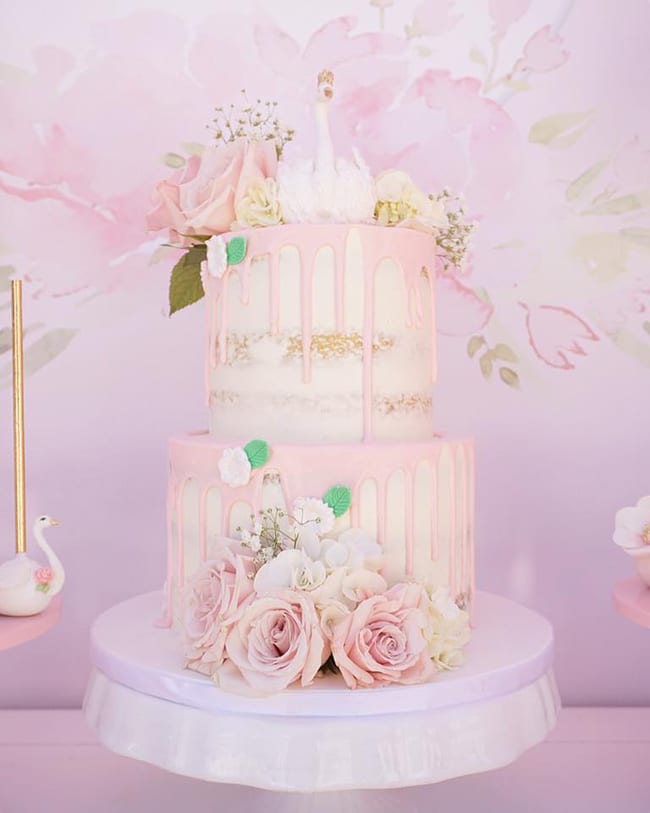 The gorgeous birthday cake gave off an elegant vibe. The white and pink drip cake featured flowers that matched the other decor and beautiful swan cake topper with a gold crown. Perfect for this sweet 1st birthday!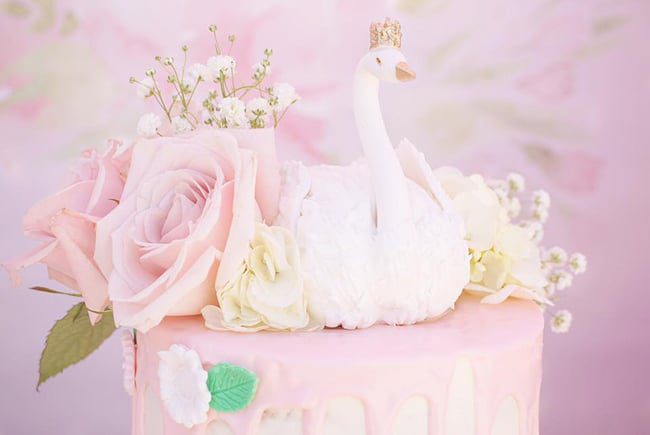 The cake topper matched the backdrop and other decorations perfectly. Every detail was in sync!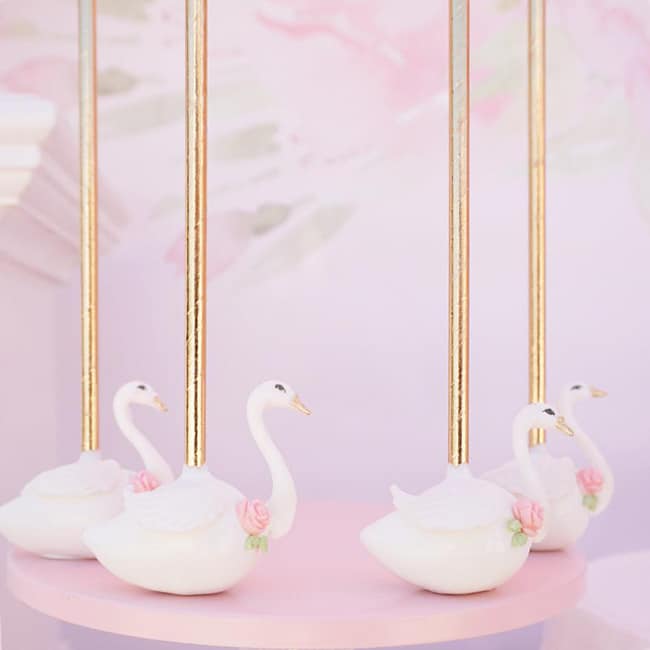 How perfect are these cake pops with gold handles?!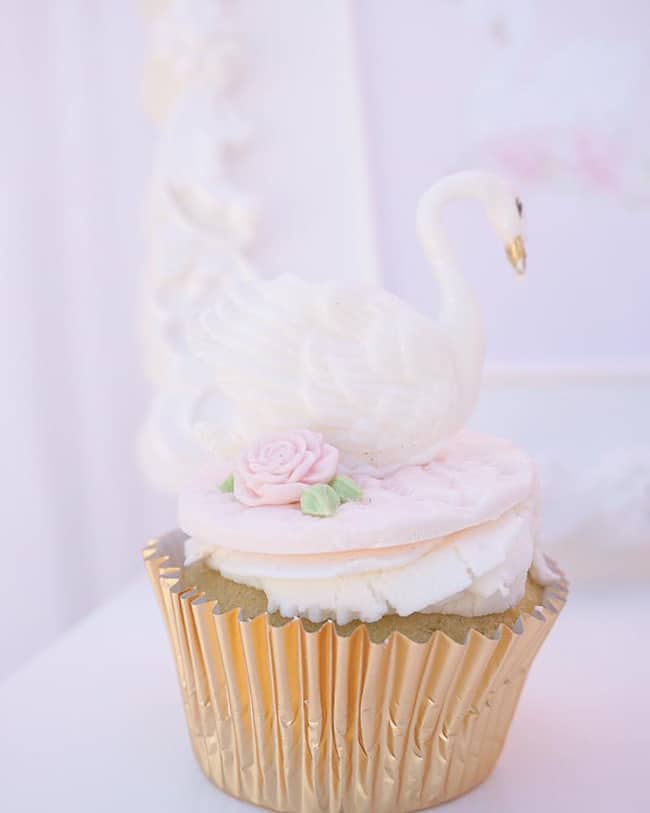 Cupcakes wrapped in gold wrappers were topped with sweet swans and a pretty pink flower. The cupcakes looked amazing next to the cake pops, birthday cake, and other desserts on the sweets table.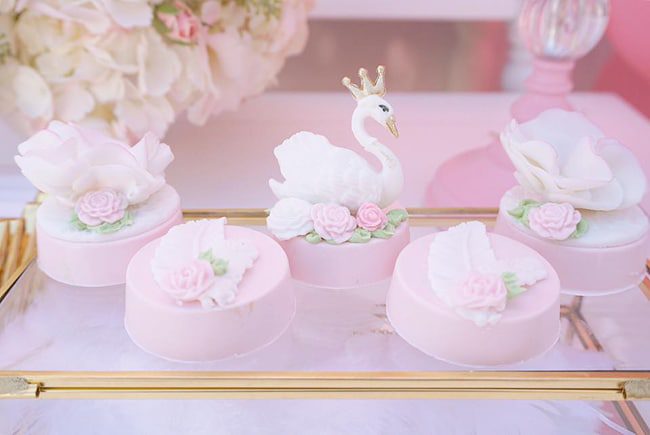 Pink chocolate covered Oreos were also topped with pink flowers, a swan and feathers. These desserts are truly breathtaking!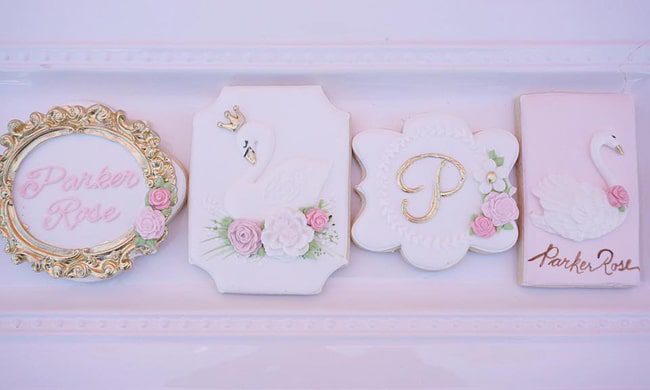 Amazing cookies featured swans and the birthday girl's name and initial. So beautiful! They certainly look too good to eat but we're sure it didn't stop the children from digging in!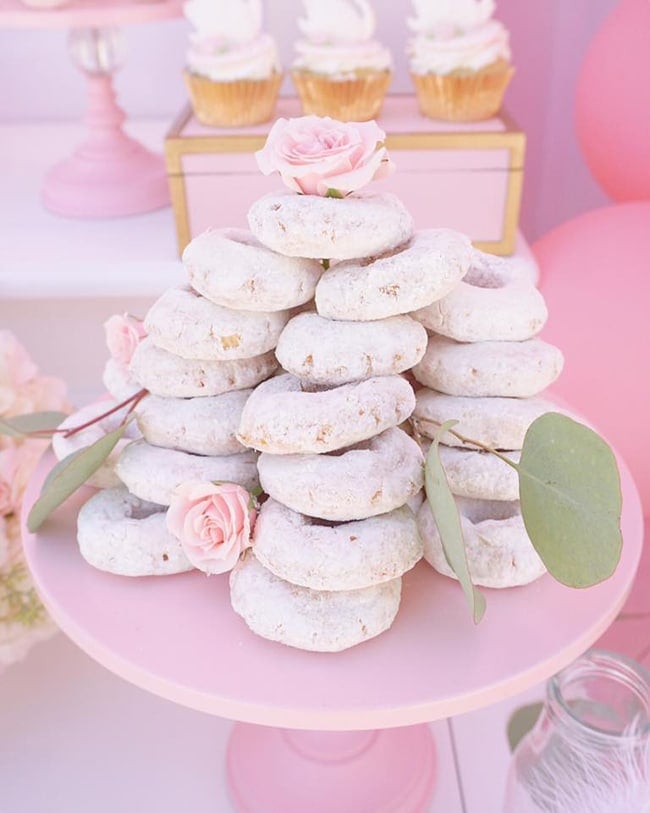 Donuts were also on display for guests to try.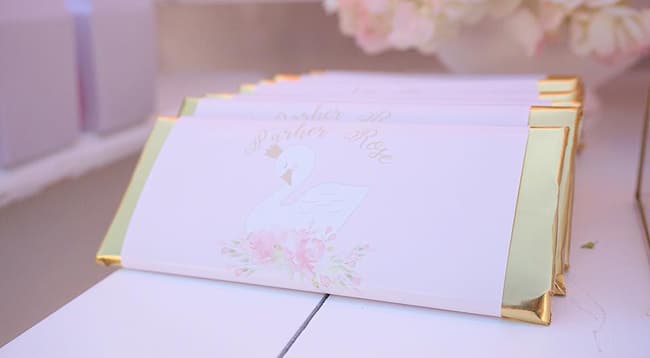 Staying with the sweet theme, chocolate bars wrapped with a sweet swan and the birthday girl's name were also given to the guests!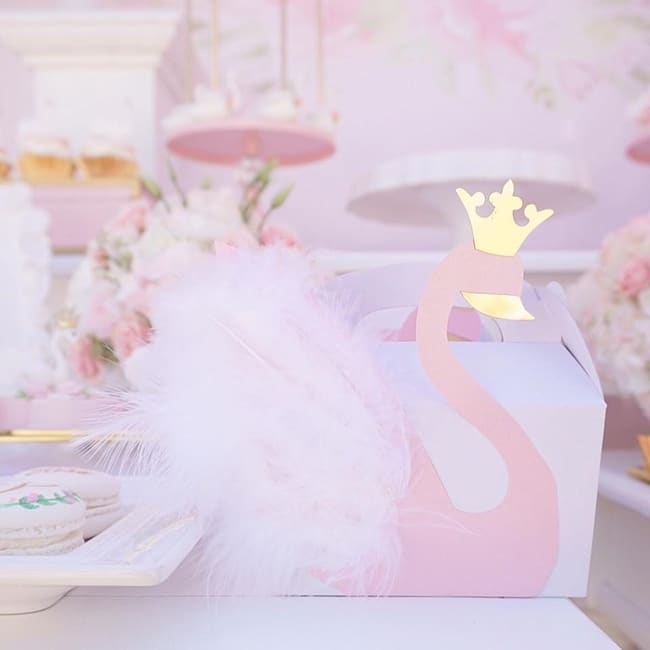 One of our favorite details is this Swan Favor Box with feathers and a gold crown! How perfect is this to hold all of the children's sweets and treats?!
This Pretty Swan Themed Birthday Party is perfect for any little one's birthday – especially a first birthday! What a lucky little lady! This is one of our favorite party themes right now for any girl at any age!
Vendors & Credits
Party Styling & Decor: M&J Kreations
Venue: The Clubhouse at Anaheim Hills
Balloon Arch: Angie's Balloon Decor
Flowers: Carmen at MDC Flowers
Cake: Grace and Honey Cakes
Swan Backdrop: Emma Smith Event Stationery
Sweets & Desserts: Sweets by Gigi
What's your favorite details in this Pretty Swan Themed Birthday Party?! Let us know in the comments below!
For more party ideas, follow us on Instagram @prettymyparty and Pinterest and join us in our private Facebook group.
Shop these Swan Party Supplies:
(Amazon Affiliate)
SaveSave