21 Magical Harry Potter Birthday Party Ideas
ATTENTION ALL WIZARDS AND MUGGLES: IF YOU ARE A FAN OF HARRY POTTER, A HARRY POTTER PARTY IS ALL YOU NEED TO MAKE MAGIC HAPPEN!
The boy wizard and his friends are some of the most beloved characters among kids and adults. With such a large number of fans from all over the world, the Harry Potter films/movies/books have become a huge phenomenon inspiring thousands of toys and other merchandise, a play, a theme park, and so many more!
If your child has been talking about the magical world of Harry Potter constantly, it's time to make their wishes come true. Create your own wizarding world full of magic with these 21 Magical Harry Potter Birthday Party Ideas!
Harry Potter Party Supplies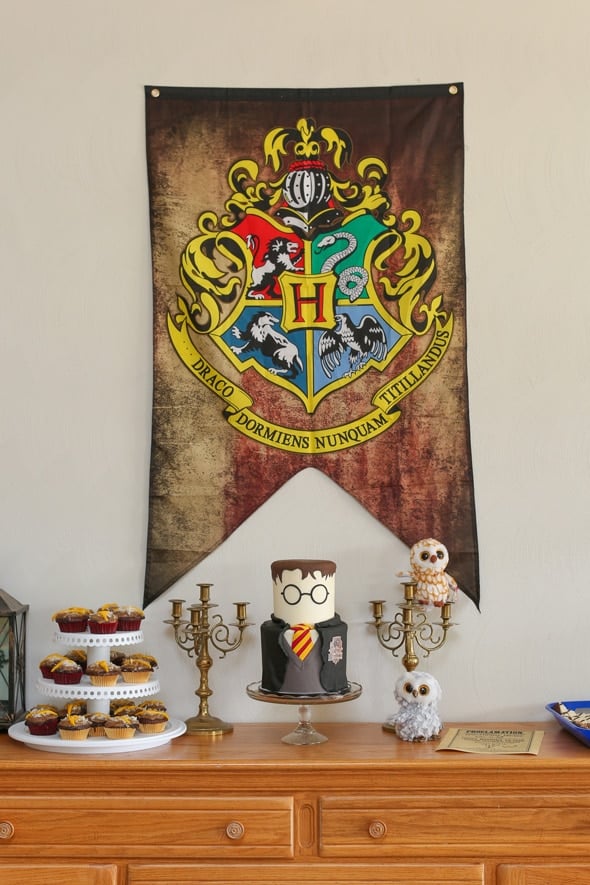 Harry Potter Birthday Idea #1: This fun Harry Potter Dessert Table features an amazing cake! Inspired by the wizard himself, this Harry Potter cake will definitely be a talking piece. The cuddly owls, candelabras, Harry Potter background, and yummy cupcakes complete this table's whimsical feel.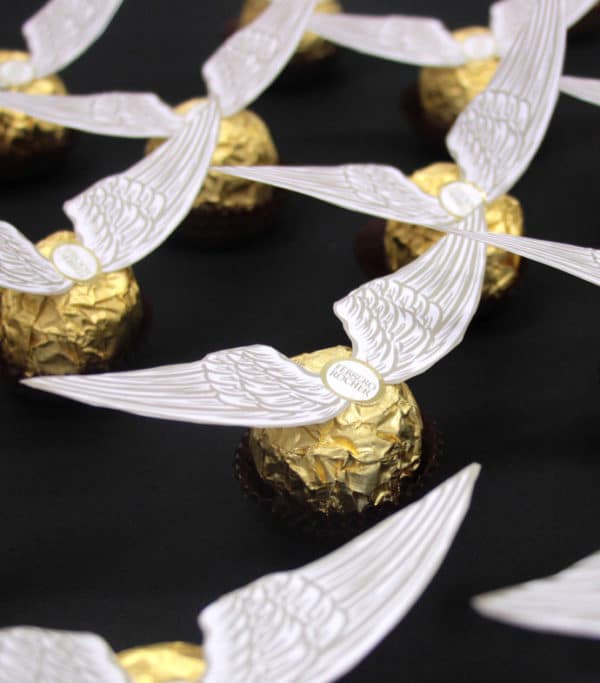 Harry Potter Birthday Idea #2: How clever are these Ferrero Rocher Golden Snitches?! Quidditch is such a huge part of the Harry Potter world that it's impossible to have a Harry Potter themed party without some sort of Quidditch reference. These delicious golden snitches are easy to make, and they will be a great addition to your dessert table.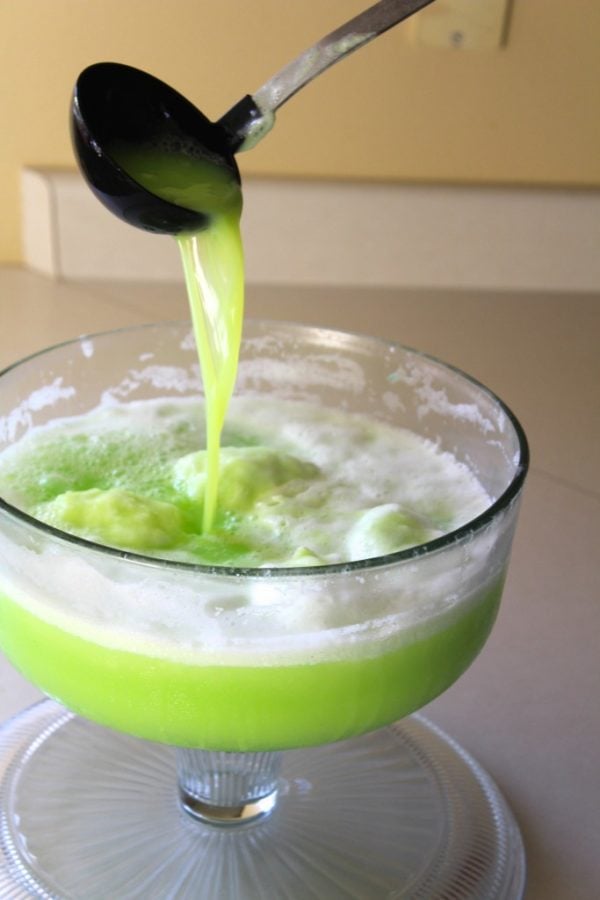 Harry Potter Birthday Idea #3: Looking for really wicked Harry Potter birthday ideas? Grab this delicious Polyjuice Potion Recipe for your Harry Potter party! To make it even more fun, attach a mask of one of the Harry Potter characters to each Polyjuice Potion so your guests can actually transform themselves into another person! What's more, they can keep the mask as a party favor too!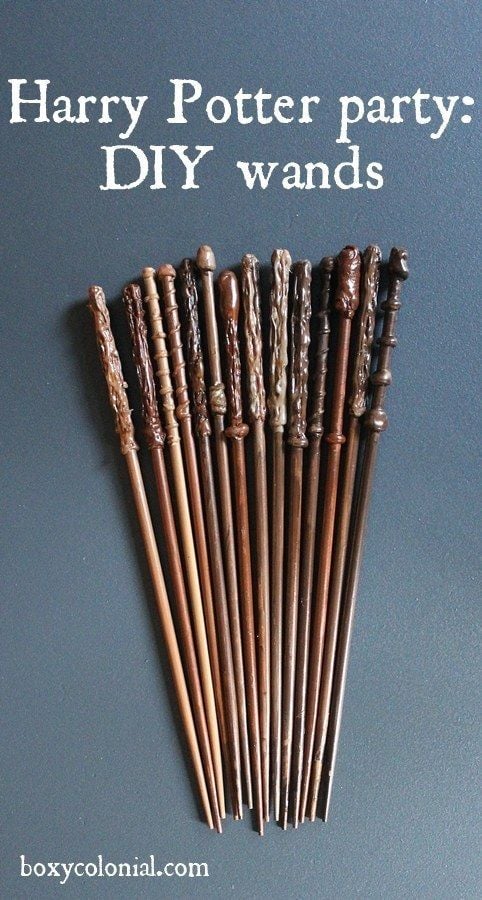 Harry Potter Birthday Idea #4: Who says Harry Potter party favors need to be expensive? See how to make these DIY Harry Potter Wands for your party! They will definitely make for a beautiful party favor that your guests will treasure.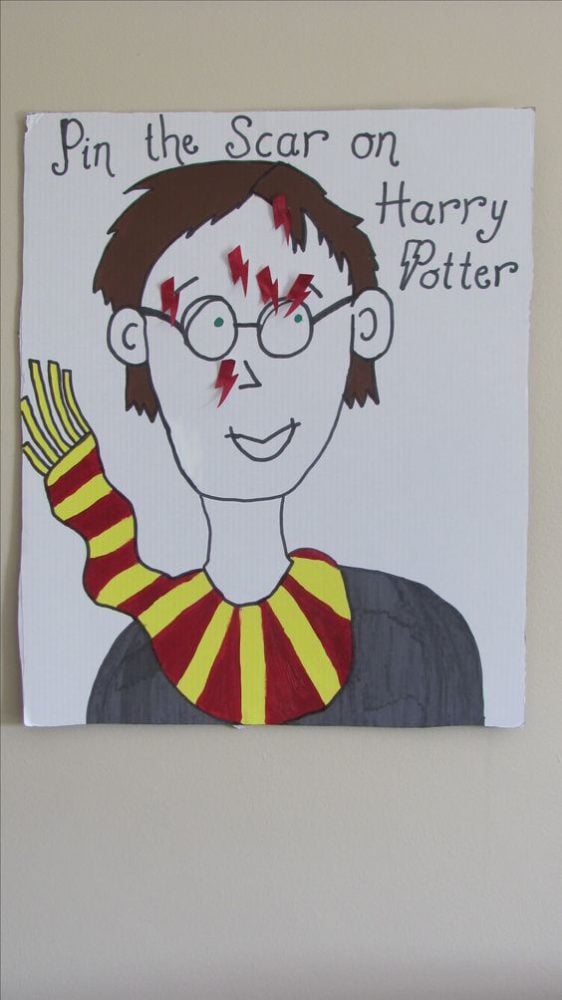 Harry Potter Birthday Idea #5: Wondering what Harry Potter games you can make for your party? Here's a fun Harry Potter Party Game for all of your guests to play! Your guests will have a whole lot of fun pinning the scar on Harry Potter.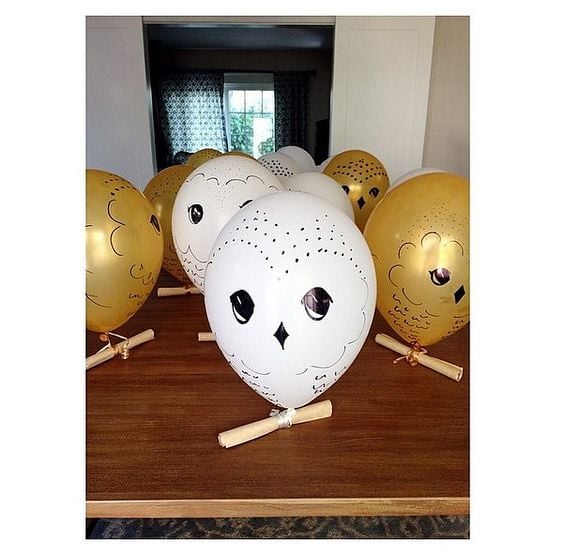 Harry Potter Birthday Idea #6: Your Harry Potter birthday theme will not be complete without owl-sent letters. Send an official letter from the Hogwarts delivered by an owl with these amazing owl balloons. You won't find better Harry Potter birthday invitations than these!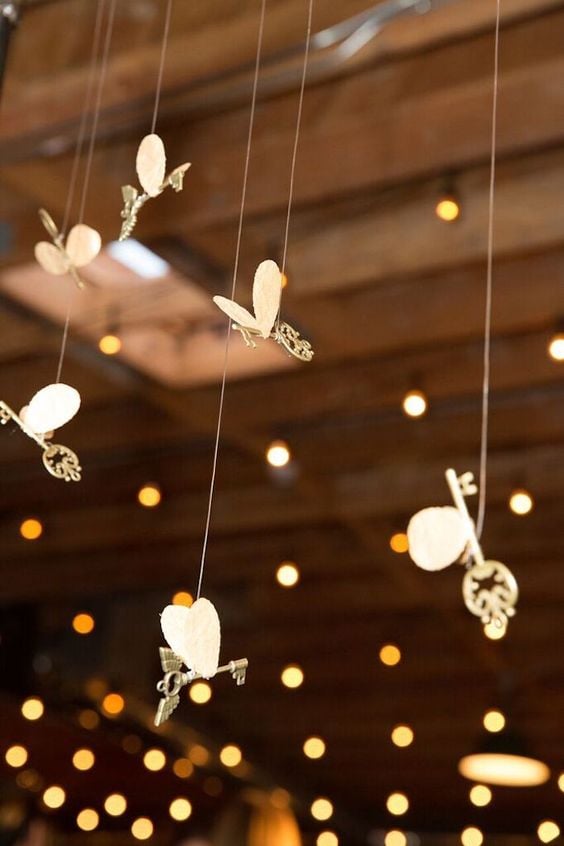 Harry Potter Birthday Idea #7: We absolutely love this Winged Keys decoration idea! Relive the fun adventures of Harry, Ron, and Hermione during their first year at Hogwarts with these gorgeous hanging winged keys. These whimsical Harry Potter decorations will definitely amp up the magic in your classy Harry Potter party.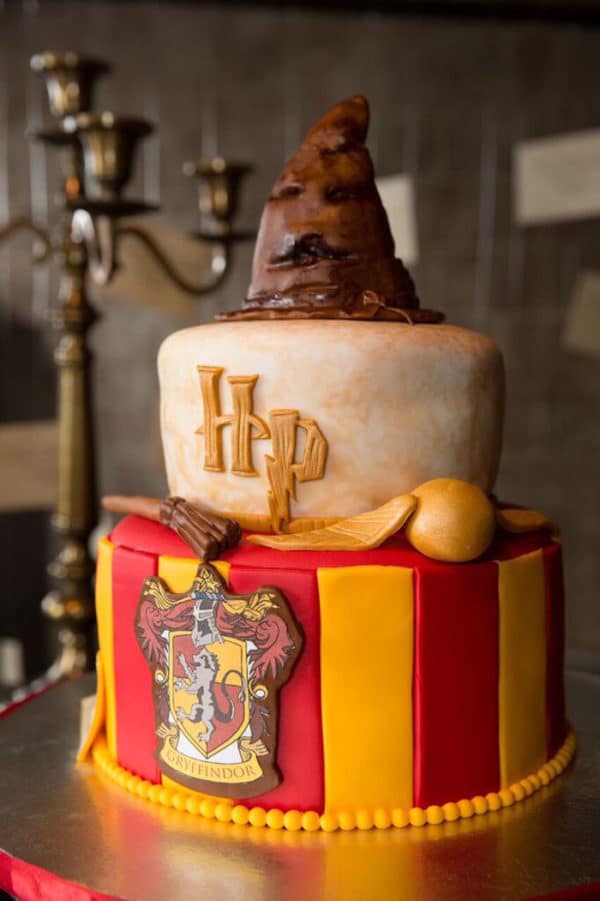 Harry Potter Birthday Idea #8: This Harry Potter Birthday Cake is pure perfection! Your little Gryffindor will definitely be so happy to have this for their birthday. The details on the sorting hat, flying broom, and golden snitch make it even more amazing.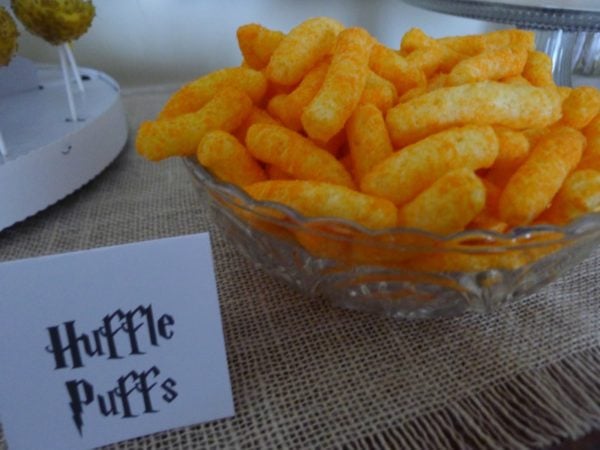 Harry Potter Birthday Idea #9: If you want a no-fuss snack for your snack table spread, serve some cheese curls aka "Huffle Puffs" at your party! All you need are some cheese puffs and a print out with the Huffle Puffs label! It's quick and easy to do if you're looking for a last-minute addition to your snack table.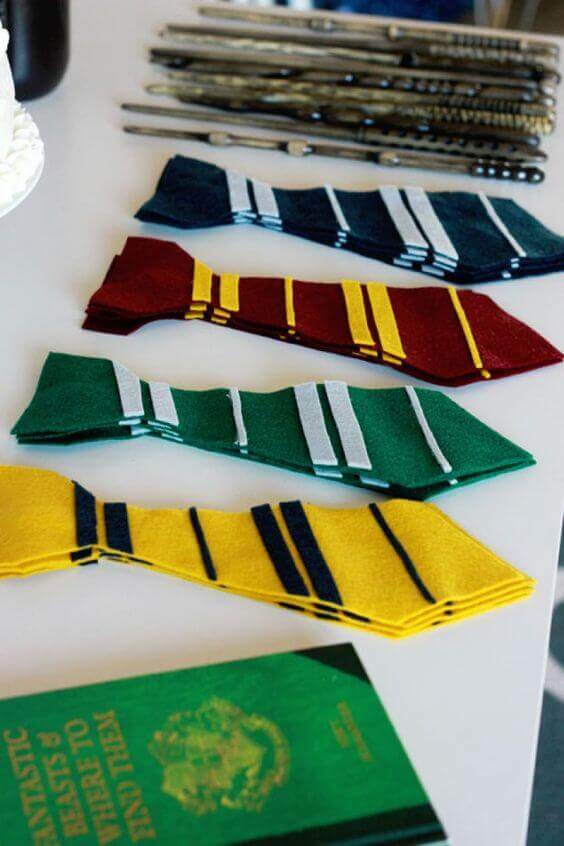 Harry Potter Birthday Idea #10: These Harry Potter Felt Tie Favors are the perfect party favor. Everyone can wear them for the party! To make it even more interesting, you can have a sorting ceremony before giving out the ties so each tie corresponds to the guests Hogwarts houses. Make or buy a sorting hat, use a house sorting quiz online, and you're good to go for your sorting ceremony!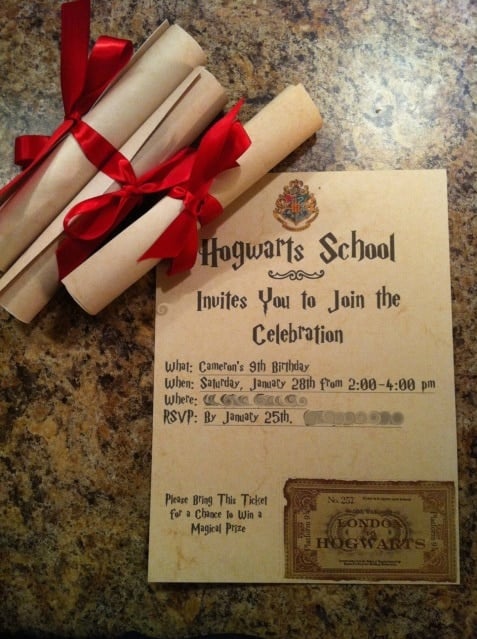 Harry Potter Birthday Idea #11: Need ideas for invites? This Harry Pottery Invitation is perfect! The old parchment and font used really gives it that wizarding world feel. Don't forget the Hogwarts stamp and school crest!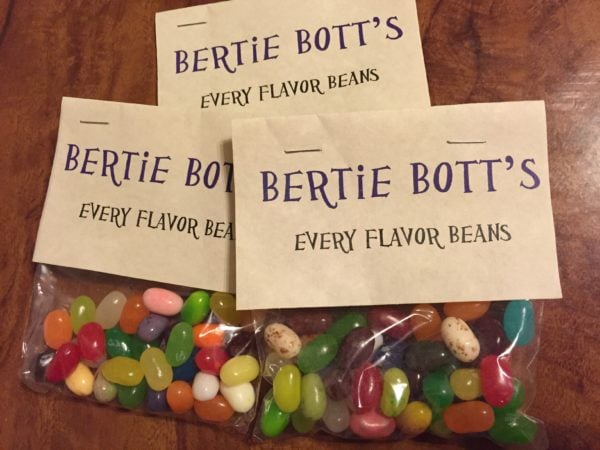 Harry Potter Birthday Idea #12: Bertie Bott's Every Flavor Beans would make great party favors for your guests! There are actual Every Flavor Beans sold in the shops at the Wizarding World of Harry Potter theme parks, but you can always make your own if you want to save money or if you don't have time for a visit to the theme park. Just get some jelly beans and clear plastic pouches, and print your own labels!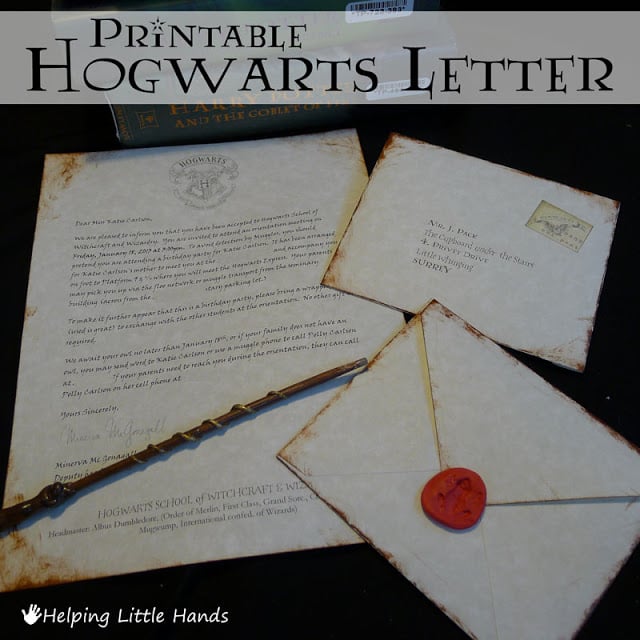 Harry Potter Birthday Idea #13: Grab these Printable Hogwart's Acceptance Letters for your Harry Potter party! Because of how amazing this invitation looks, your guests will likely treasure it as a keepsake!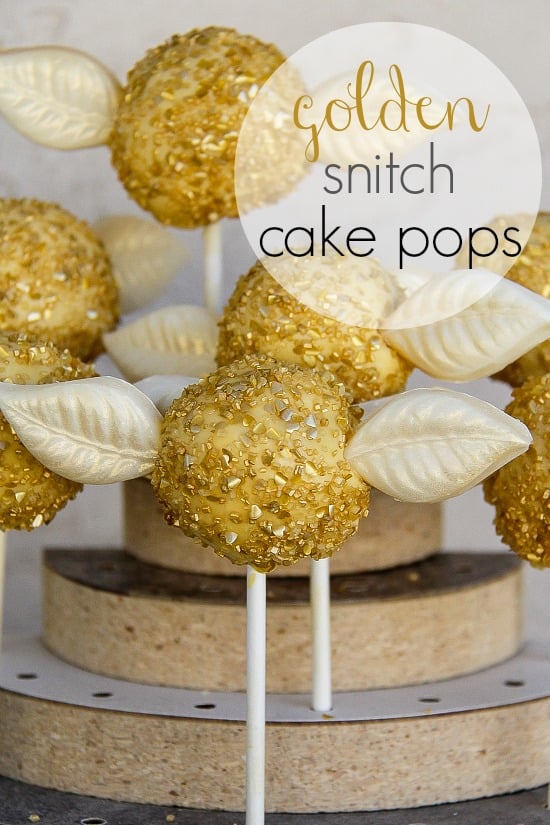 Harry Potter Birthday Idea #14: These Golden Snitch Cake Pops are perfect to add to your dessert table! The pearly sheen on the snitch's wings and the golden sprinkles make it even more amazing.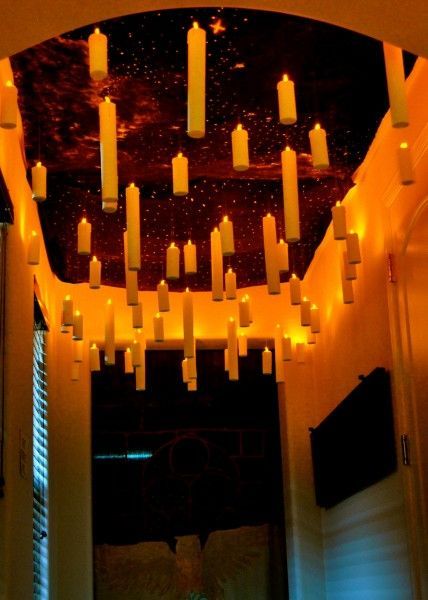 Harry Potter Birthday Idea #15: Need inspiration for decor? Check out these Great Hall Decorations! Your guests will be absolutely amazed by these floating candles reminiscent of the Great Hall at Hogwarts. With a night sky wallpaper and a few candles, you can easily create this otherworldly party setup.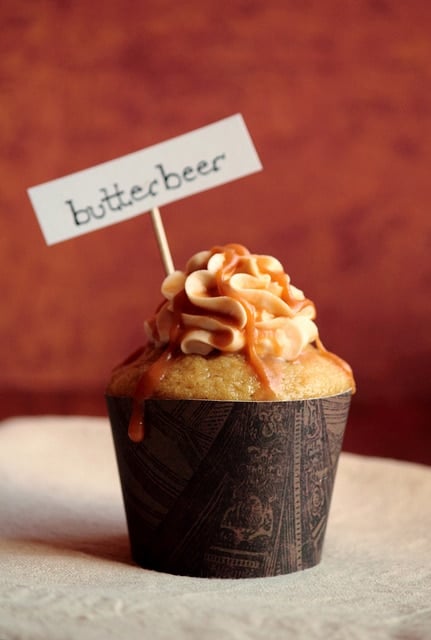 Harry Potter Birthday Idea #16: Everyone will LOVE these Butterbeer Cupcakes! They make a beautiful addition to your dessert table, and they are super delicious too! They will be perfect for your guests with a sweet tooth. Don't forget to add the Harry Potter themed cupcake holder and the tiny Butterbeer signage too!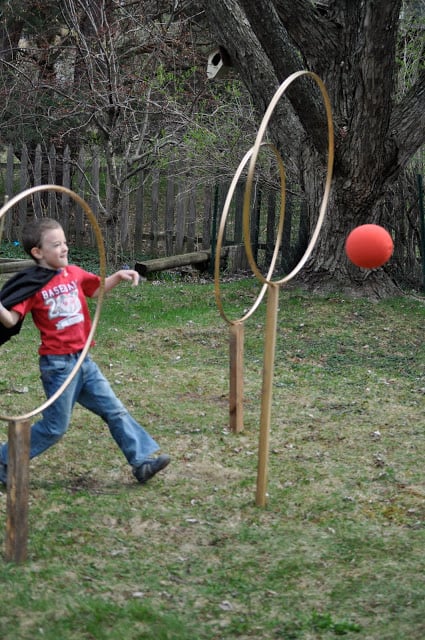 Harry Potter Birthday Idea #17: Get everyone at your party interacting and having fun with this Harry Potter Quidditch Party Game! Your little ones and their friends will really enjoy running around and pretending to be Quidditch players.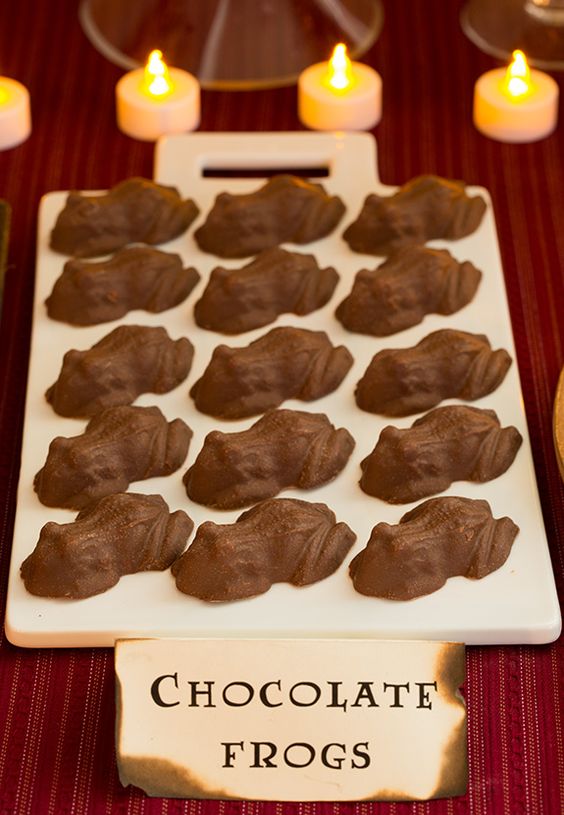 Harry Potter Birthday Idea #18: Chocolate Frogs are a must have for your sweets table! They are a big part of the wizarding world, and your dessert table will definitely feel more magical with them. They're easy to make too! Just find some frog molds and freeze some chocolate in them.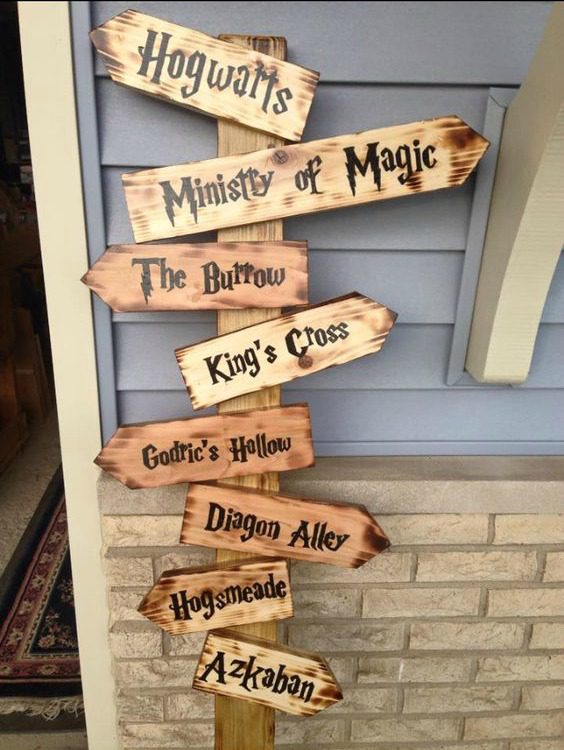 Harry Potter Birthday Idea #19: This Wooden Harry Potter Party Sign is the perfect party decoration. You can have different party table themes that correspond with a specific wizarding place like the Ministry of Magic, Hogwarts, and Hogsmeade so the signs will fit in more perfectly with your theme!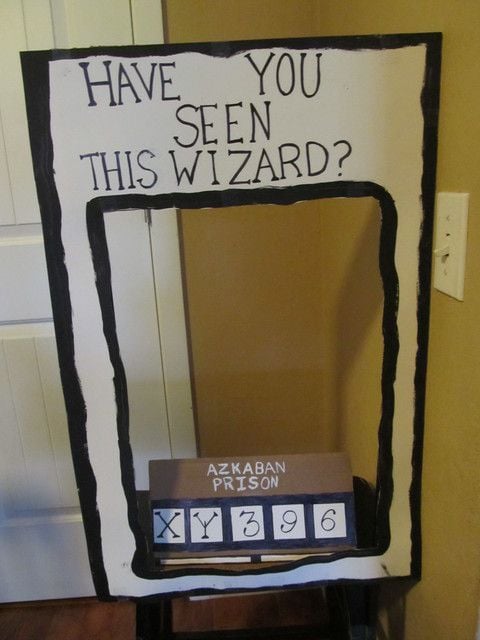 Harry Potter Birthday Idea #20: This Harry Potter Photo Booth Idea is so creative! The poster of Sirius Black on The Daily Prophet with this frame is one of the major plot twists in the entire series which made Sirius one of the most loved characters. Everyone will love taking pictures with it!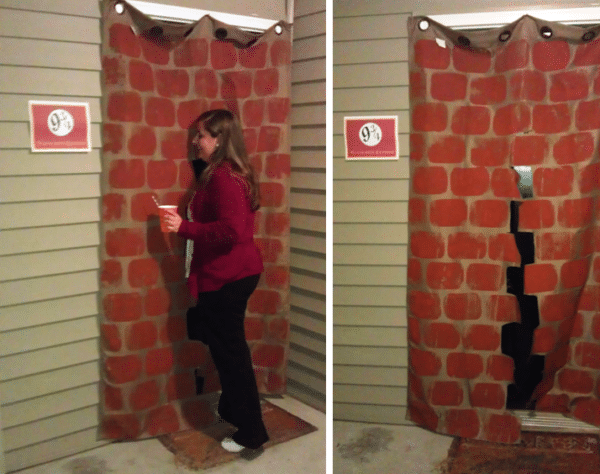 Harry Potter Birthday Idea #21: Every Harry Potter Party needs a Harry Potter Party Magical Entrance! Your guests will definitely feel like they're entering Diagon Alley and the rest of the wizarding world with this cute magical brick entrance.
Every one of these ideas will surely make your birthday party magically memorable. Which of these 21 Magical Harry Potter Birthday Party Ideas are your favorites? Let us know in the comments below!
For more party ideas, don't forget to follow us on Instagram @prettymyparty and Pinterest and join us in our private Facebook group.
SaveSave
SaveSave
SaveSave
SaveSaveSaveSave
SaveSaveSaveSave
SaveSave
SaveSaveSaveSave
SaveSave
SaveSave
SaveSave
SaveSave