Pink Ballerina Themed Birthday Party
This ballerina birthday party featuring elegant princess elements is so pretty in pink!
This Pink Ballerina Themed Birthday Party, gorgeously styled by Charro Couture, is every ballet lover's dream! The soft pinks and whites used in the decorations give off such a charming vibe that's perfect for graceful little girls. Kristianna (the birthday girl) and her siblings, family, and friends definitely enjoyed the laid-back but super stylish ballerina party theme.
The white background and pale wooden floors in this room were the perfect setup for this ballerina party. The beautiful pink and white balloon backdrop and gorgeous pink flowers all over the place added a touch of feminine elegance to this pink ballerina themed birthday party.
We absolutely loved the transparent tables and chairs! The beautiful tableware with the pale pink and gold cups, plates, and straws are perfect for the dainty food. They even had custom cutlery holders! If you're looking for ballerina party ideas and colors for the theme, you definitely wont go wrong with pink, white and gold!
Everyone adored the stunning birthday cake! The pale pink ruffle cake sat on a bed of frilly tulle and was decorated with a charming little ballerina cake topper with the birthday girl's name. It looked delicately decadent and was definitely the highlight of the dessert table. The other sweet treats looked delicious too, including the cupcakes, ballet outfit sugar cookies, and pink macaroons. The guests also had their fill of sandwiches, pizzas, popcorn and crisps and drank squash and pop for the party. They even had personalized chocolates!
The pretty birthday girl was dressed beautifully in a stylish pink tutu. Her outfit looked adorable! She definitely enjoyed decorating tiaras, eating delicious cake, sweets and candy, showing off her dance moves, and playing fun games and other activities with her family and friends.
If you want to have your very own ballet themed party for your little ballerina, check out these delightful and charming ballerina-themed party ideas.
Pink Ballerina Party Ideas
Charming pink, white and gold tableware
Pink and white balloon backdrop
Adorable custom-made ballerina dolls for party favors
Pink ballerina duffel bags for party favors
Pretty ballerina bottles, frames, and boxes for party decorations
Ruffle cake with pale pink accents and a cute ballerina cake topper
Yummy cupcakes, ballet sugar cookies, and macaroons for the ballerina themed dessert table
Gorgeous pink flowers and bouquets
Large mirrors for that ballet studio feel
Elegant transparent chairs and tables
Cute ballerina figurines and flowers in glass dome decorations
Tiara decorating activity for fun
A large dance floor for the little ones to show off their ballet/dance moves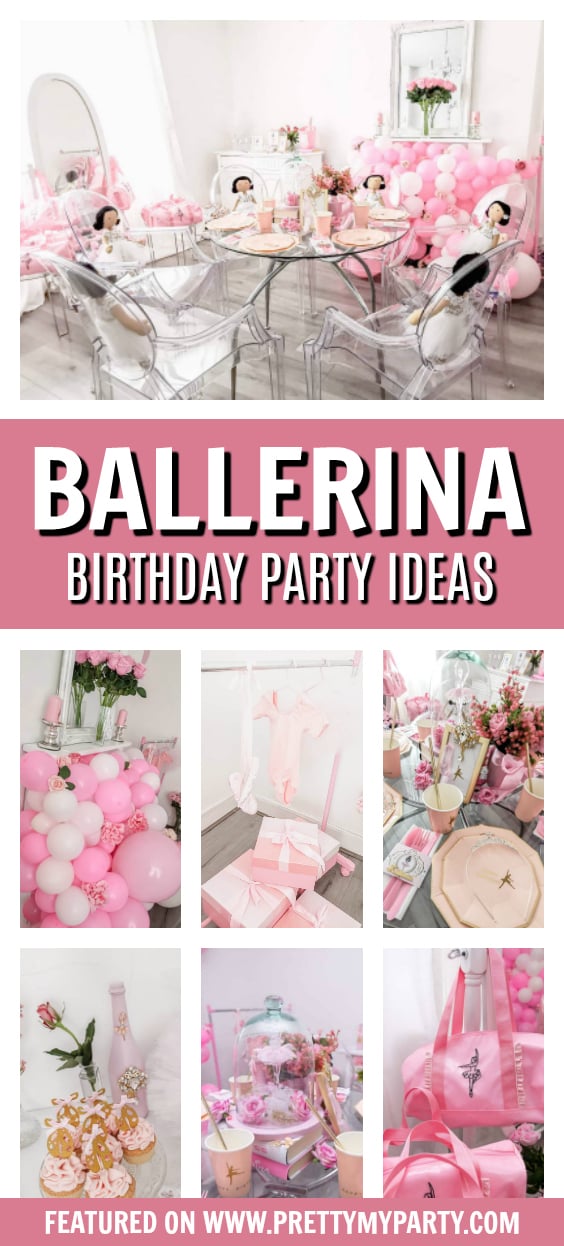 Pink Ballerina Party Supplies and Decorations:
SEE MORE PARTY IDEAS HERE: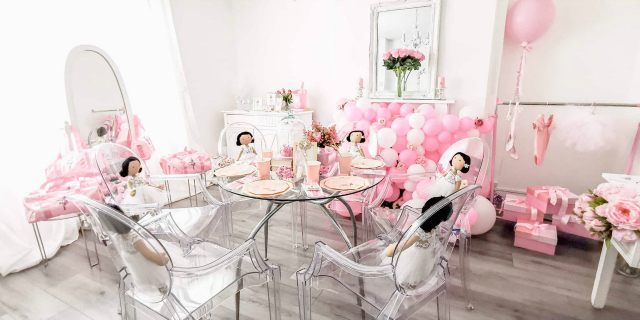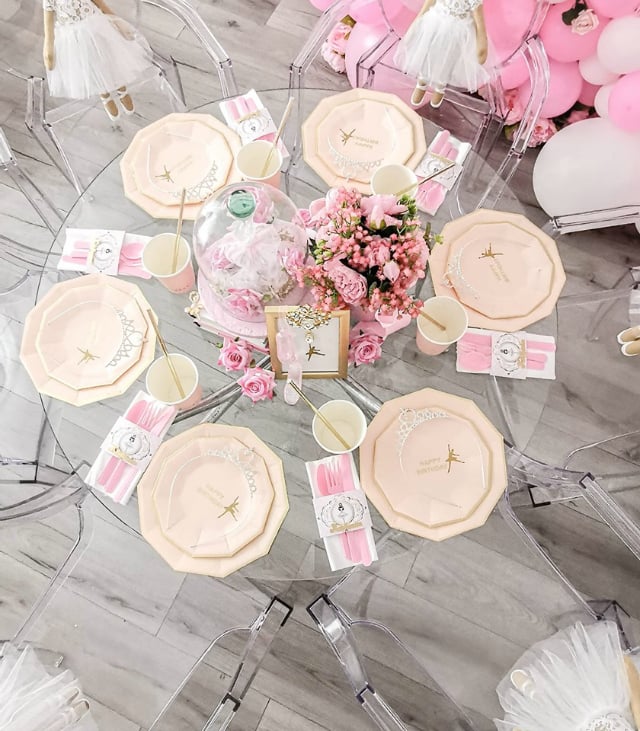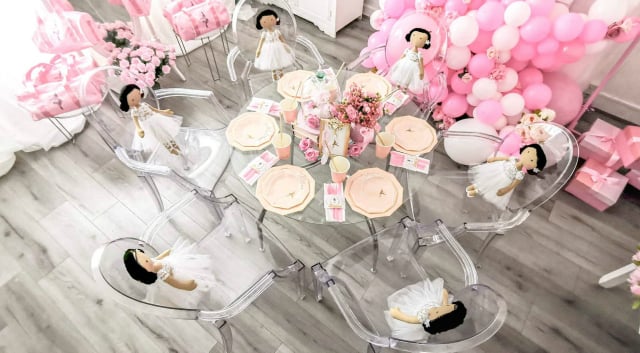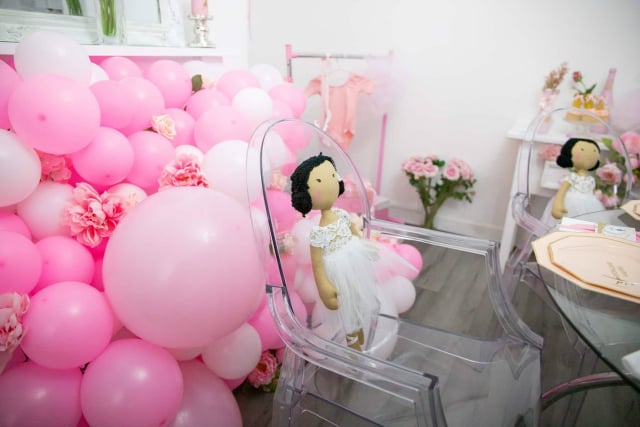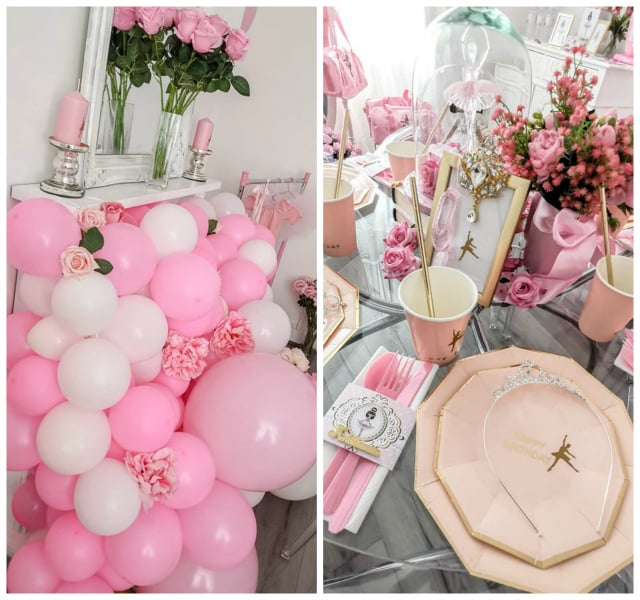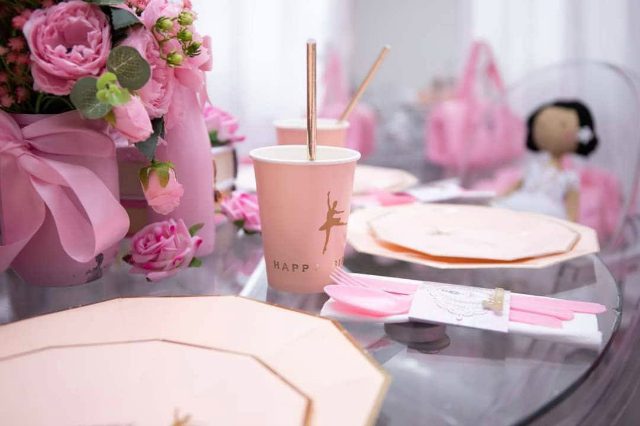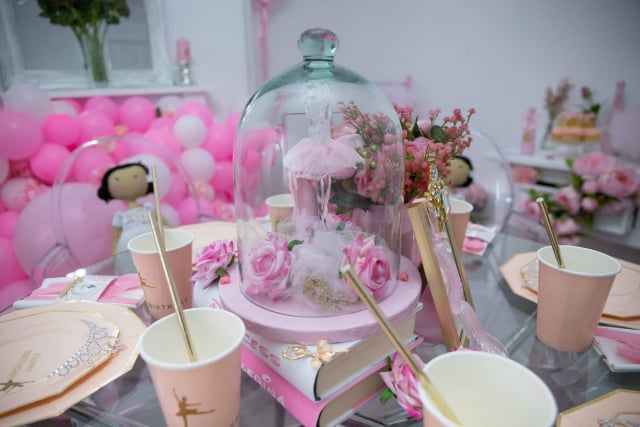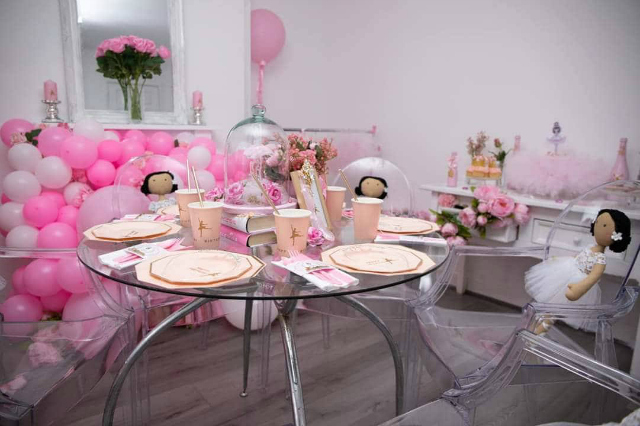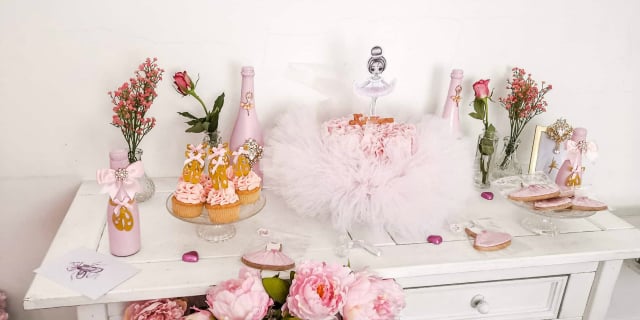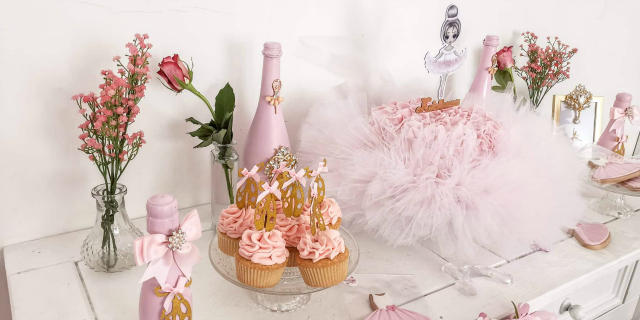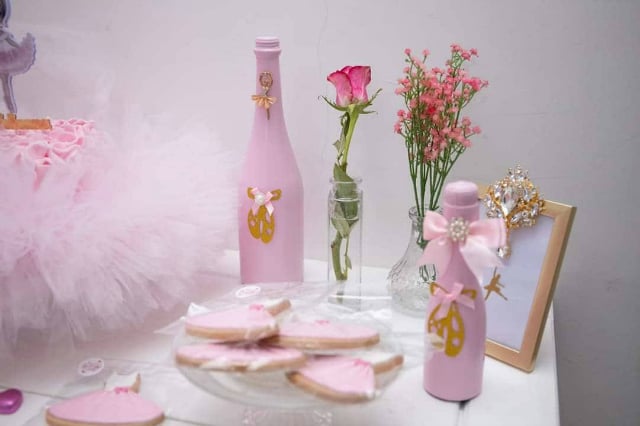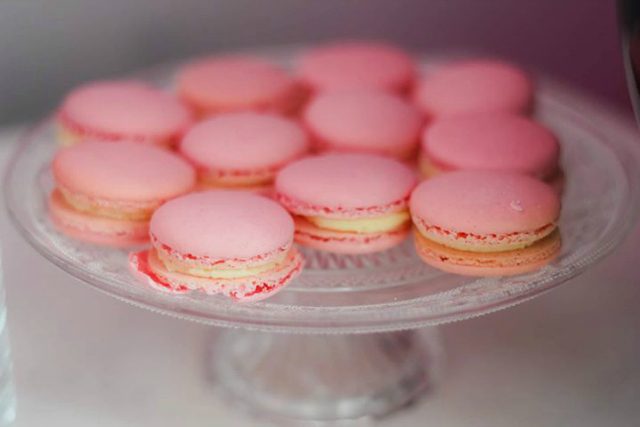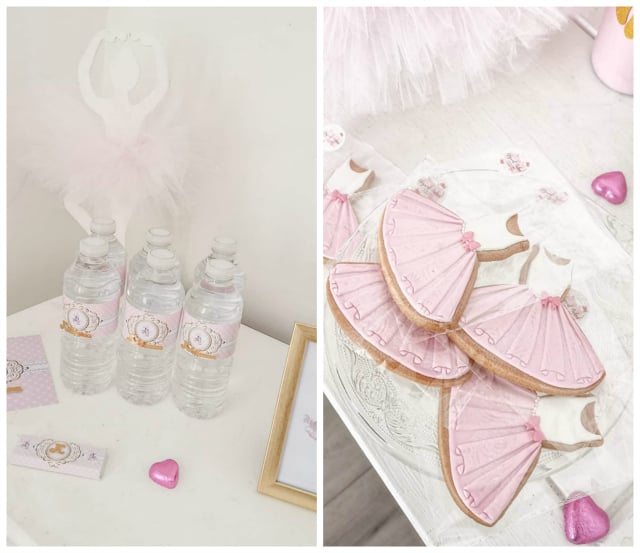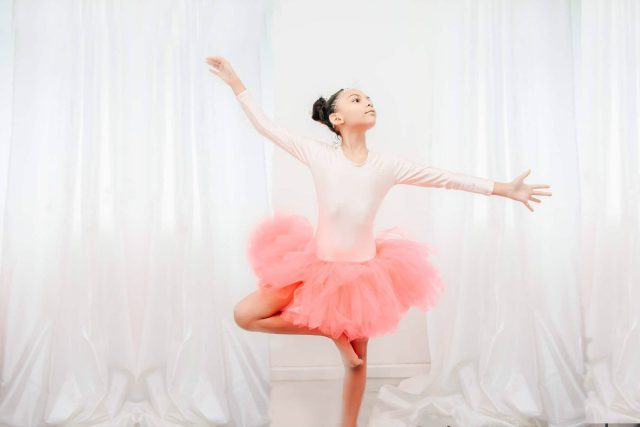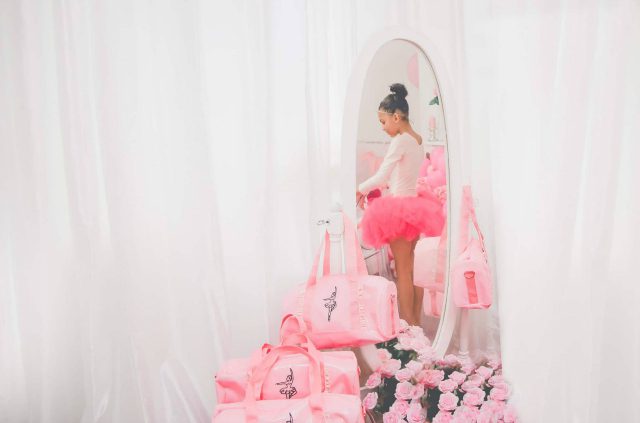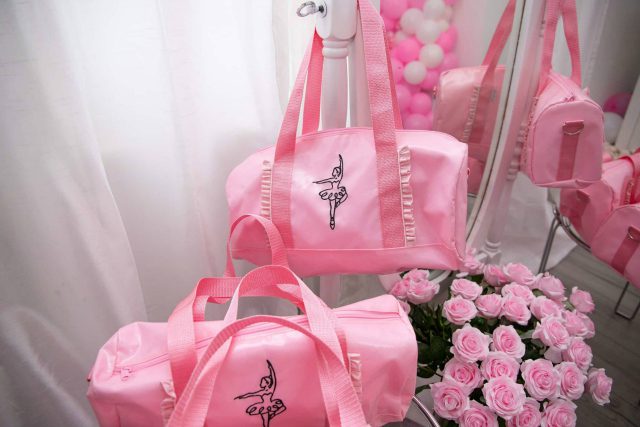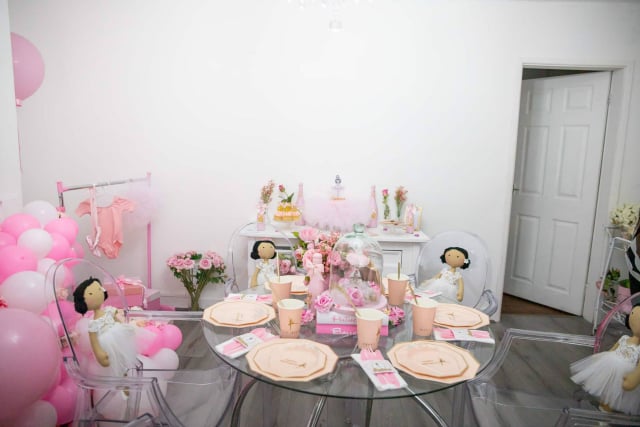 If you're wondering where to get ballerina party supplies, there are plenty of party vendors who can customize everything for you from invitations to banners to party favors. There are also tons of DIY ideas if you're feeling crafty.
Which of these Pink Ballerina Themed Birthday Party ideas do you love? Do you have your own ballerina party ideas to share with us? Leave your thoughts in the comments down below!
For more birthday party ideas for girls, follow us on Instagram @prettymyparty and Pinterest and join us in our private Facebook group.
Party Vendors