Groovy Vibes Only Picnic Party
This Groovy Vibes Only Picnic Party by Jyoti Restrepo of Passionate Picnic, Lawrence, NJ is out of this world!
Inspired by the groovy vibe of the 70s, this groovy-themed party features retro-inspired party supplies and decorations that are giving us all the feels!
If you're looking for something a little different for your child's party this year, this picnic-style setup and groovy party theme are perfect!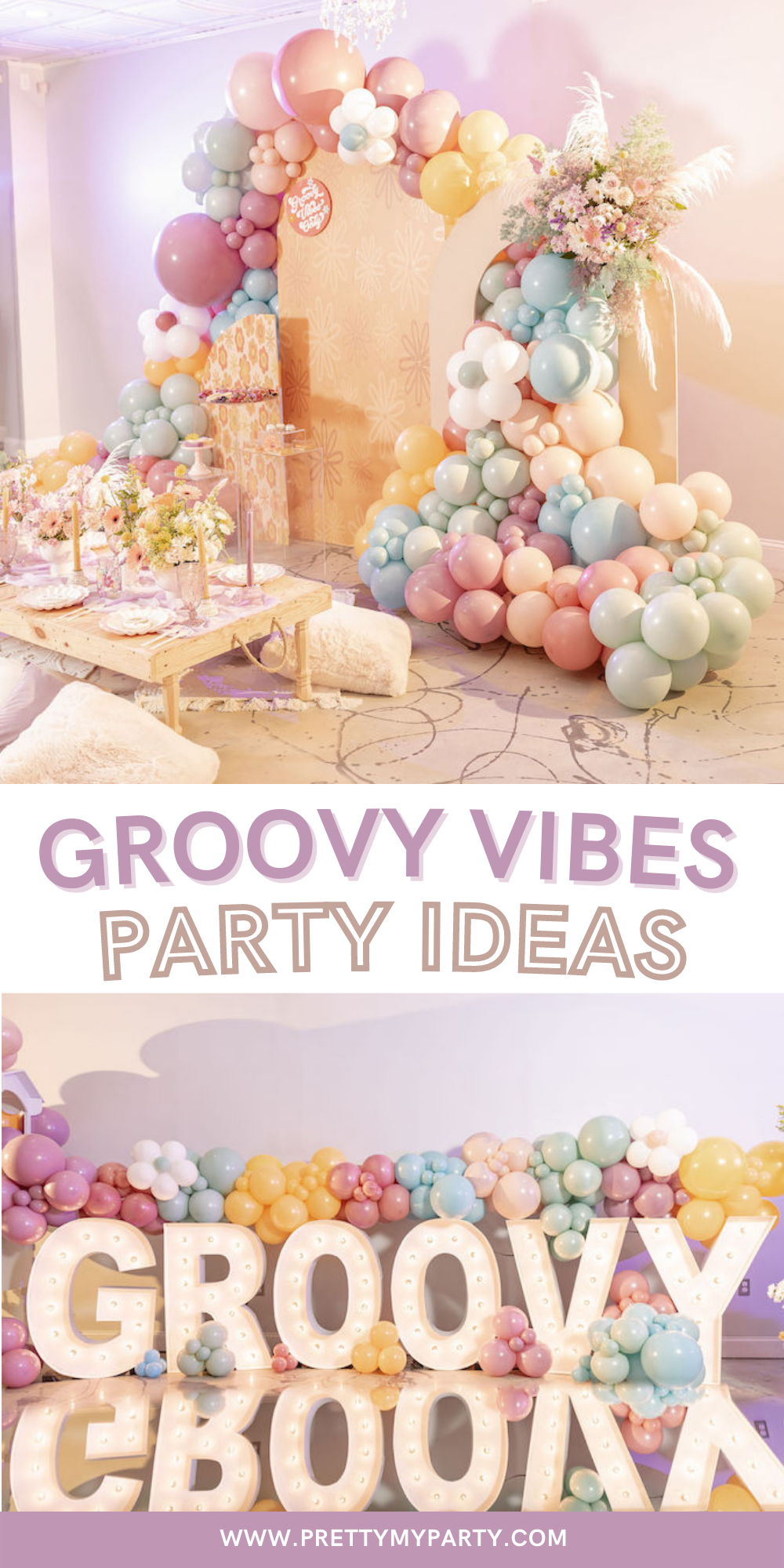 Groovy Party Ideas:
Pastel balloon garland with white flower balloon accents
Peace sign decor
Gorgeous florals
70s inspired backdrop
Groovy marquee letters
"Groovy bites" dessert cart
Peace sign lollipops, cookies, drink stirrers, and flower vases
Picnic-style table with pretty pastel pillows
Gorgeous florals with feathers as centerpieces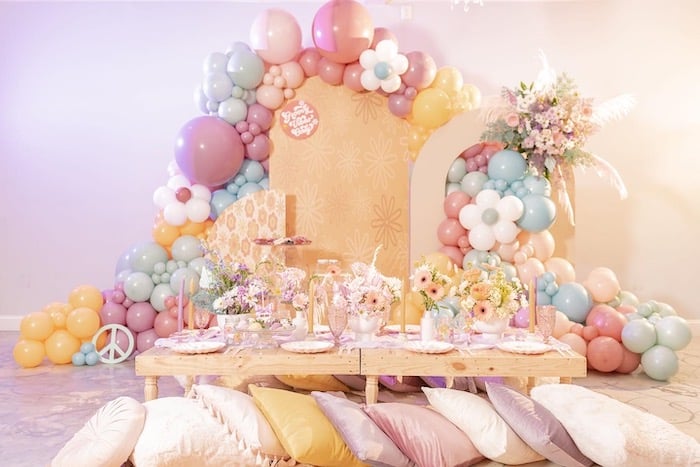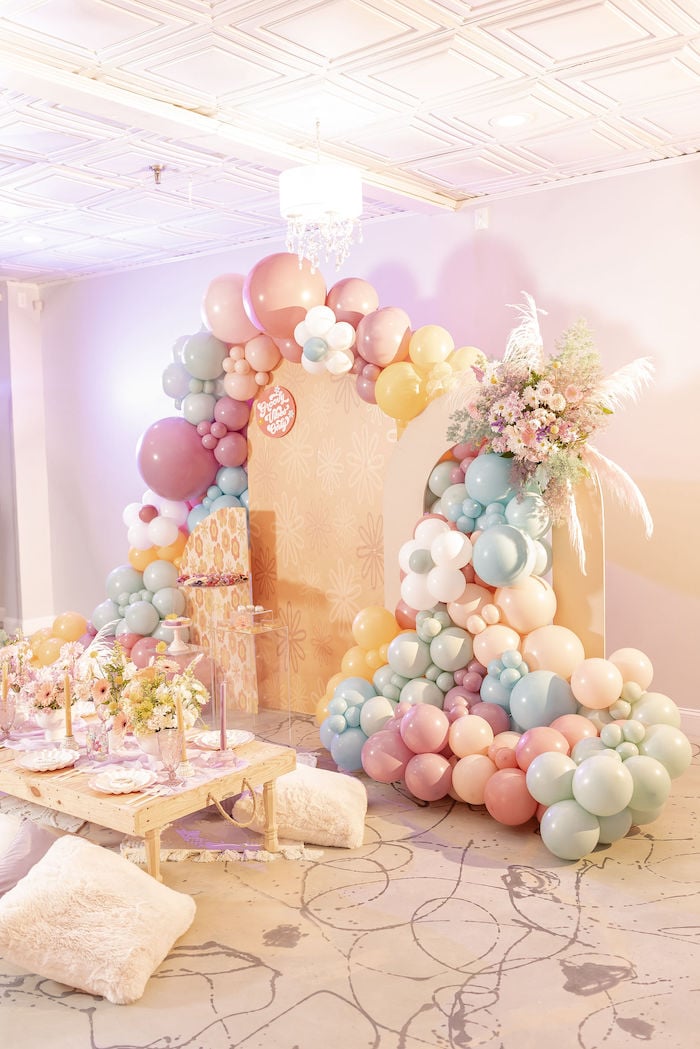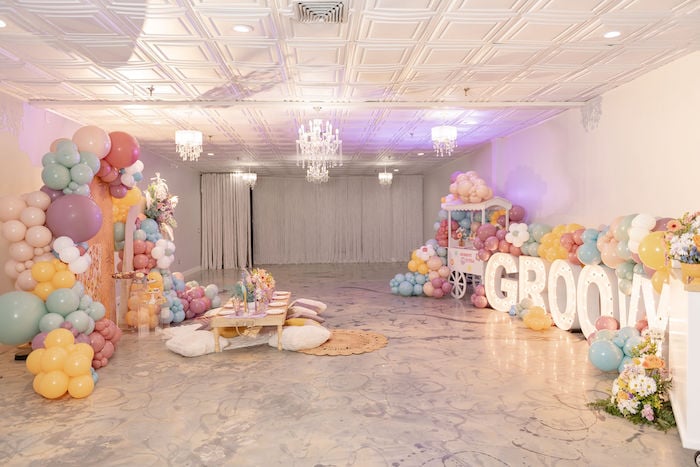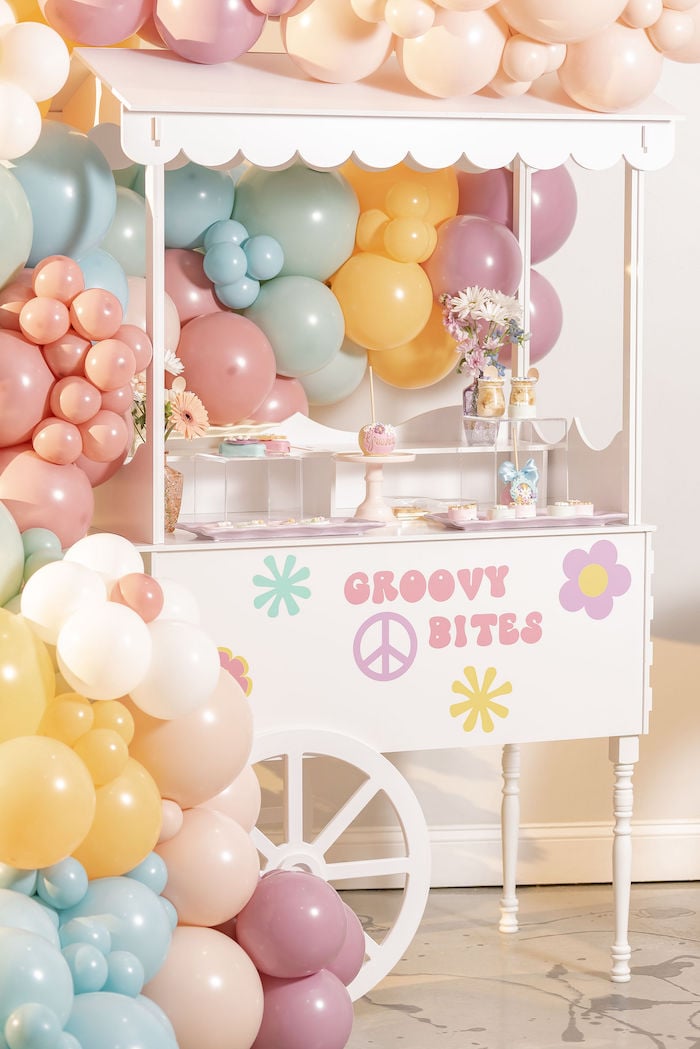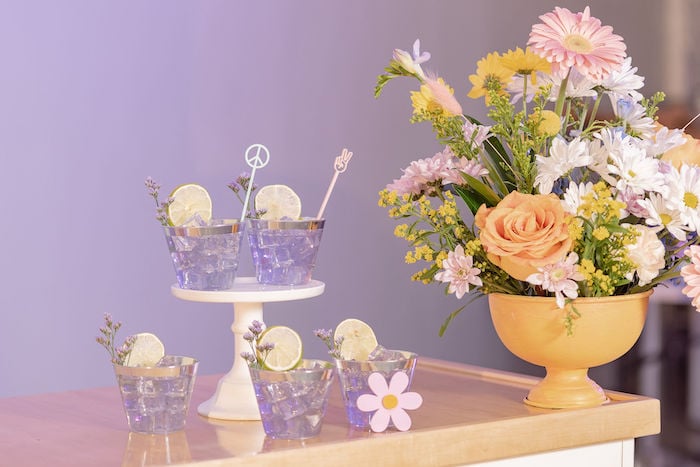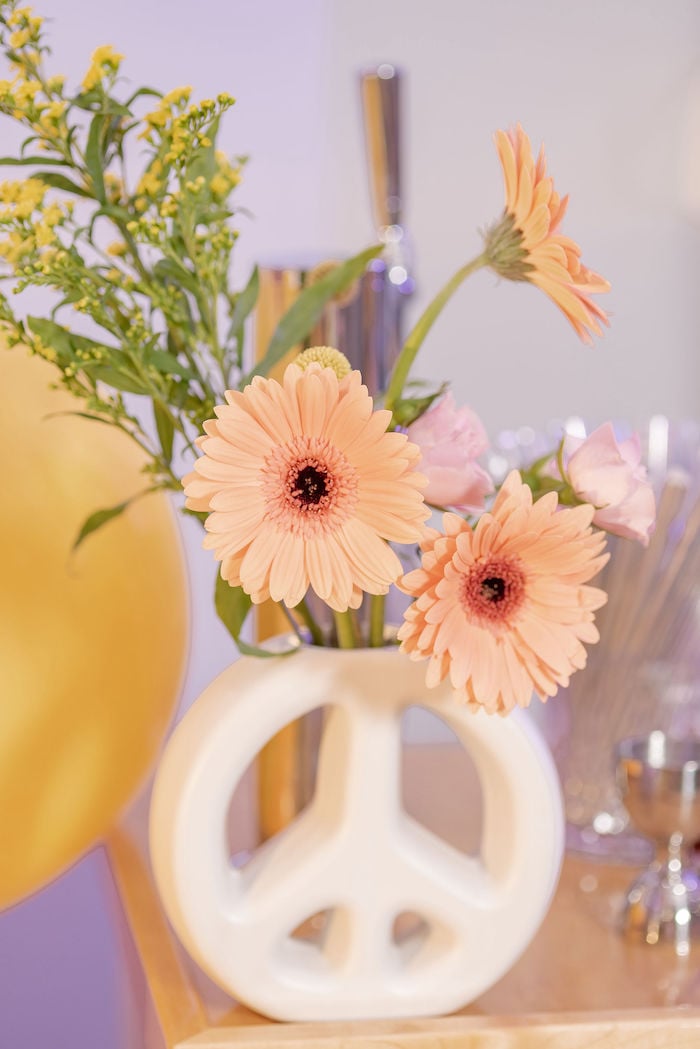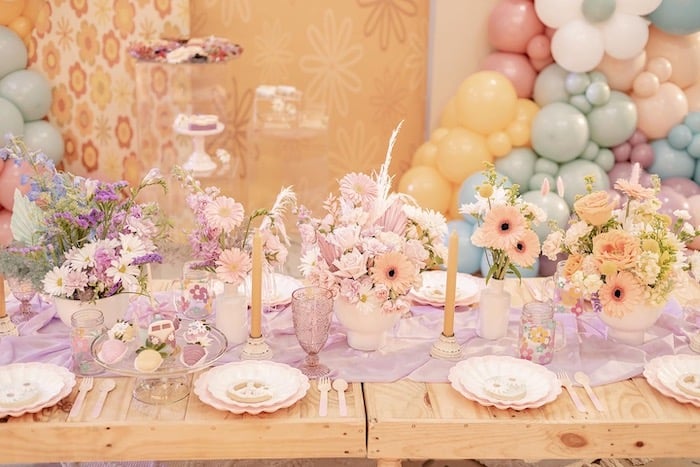 Peace, love, and party! From the gorgeous table and florals to the balloons and desserts, everything about this groovy party is pure perfection!
What are your favorite details from this Groovy Vibes Only Picnic Party? Let us know in the comments below.
Love the party ideas on Pretty My Party? Follow us on Instagram @prettymyparty and Pinterest for more fabulous party inspiration, and join us for all things party in our Facebook group.
Shop these Groovy Party Supplies and Decor:
Check out the latest parties:
Party Vendors
Picnic & Styling: @passionatepicnic
Venue: @venuebyp
Balloon Stylist: @nedordecor
Floral: @madewithlovefloral
Rentals: @ak.rentals
Dessert Cart: @banquetsbybrielle
Satellite Bar: @drinkswithdaisy
Custom Acrylics: @sandsandserifs
Custom Glasses and Shirts: @p.little.thingss
Cookies & Oreos: @theroyalsweetfairy
Shooters, Dessert Fruits, Cakesicles: @alaias.treats
Charcuterie Board: @morecheesepleasenj
Flan Goodies: @flanmomnj
Dessert Trays: @tieabowrentals
Marquee Sign: @alphalitnj
Photography: @photographybyfabienne