Golf-themed 2nd birthday party
Tee off on a hole-in-one of a party with this golf-themed 2nd birthday party!
Little Zayn is turning 2 and loves golf. He's already set his sights on the PGA Tour. But for now, he enjoys going to the courses with his daddy or just playing at home.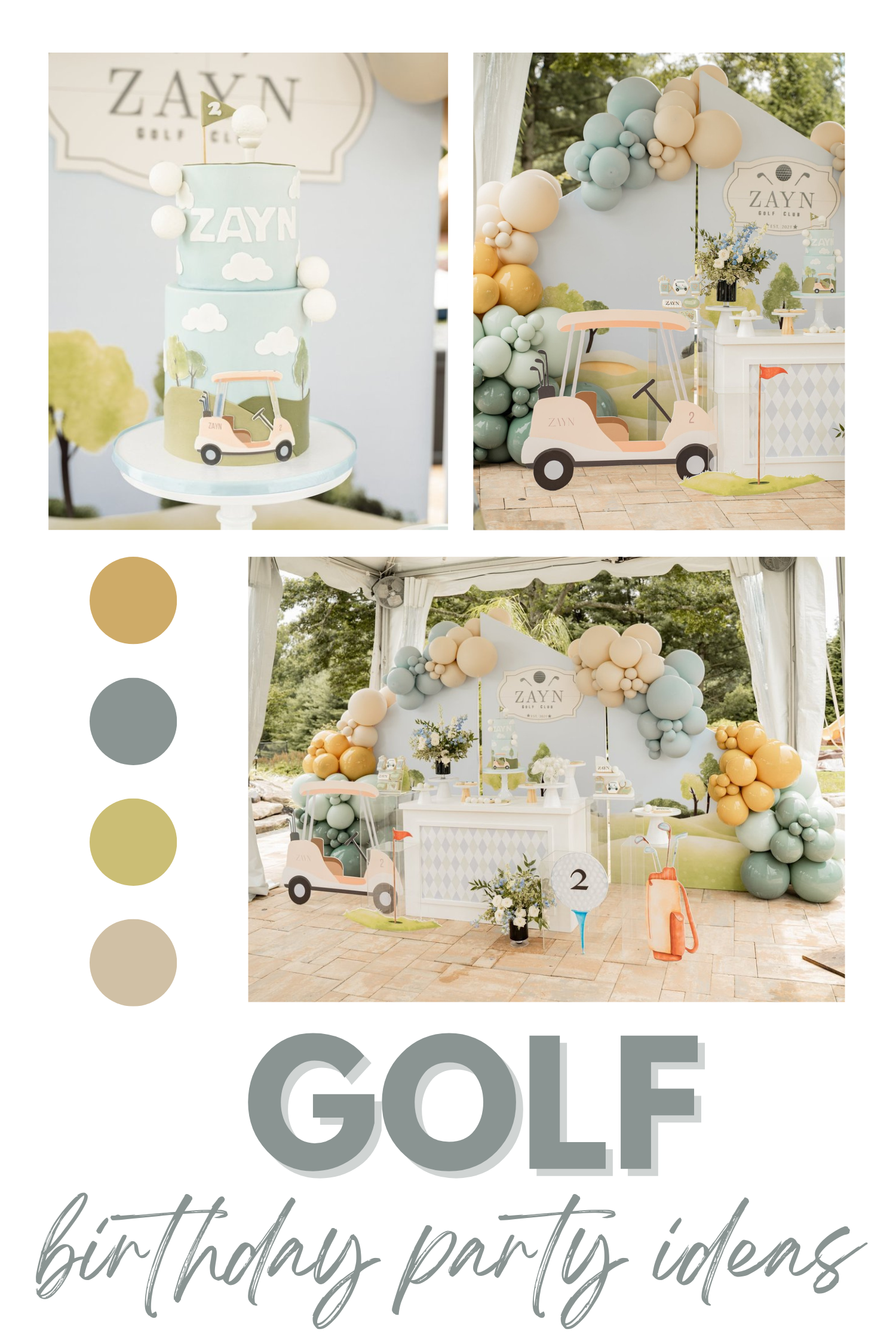 To celebrate his big day, his parents wanted to throw him a golf-themed party fit for a future golf champ.
With the help of Priscila Hawn of Sweet Memories by Design | DMV Events, Leesburg, Va., little Zayne's party was picture-perfect.
The party features a golf course backdrop, golf-themed birthday cake and cookies, and other adorable details.
So put on your best golf attire and get ready to tee off at this adorable golf-themed birthday bash!
Golf-themed 2nd birthday party ideas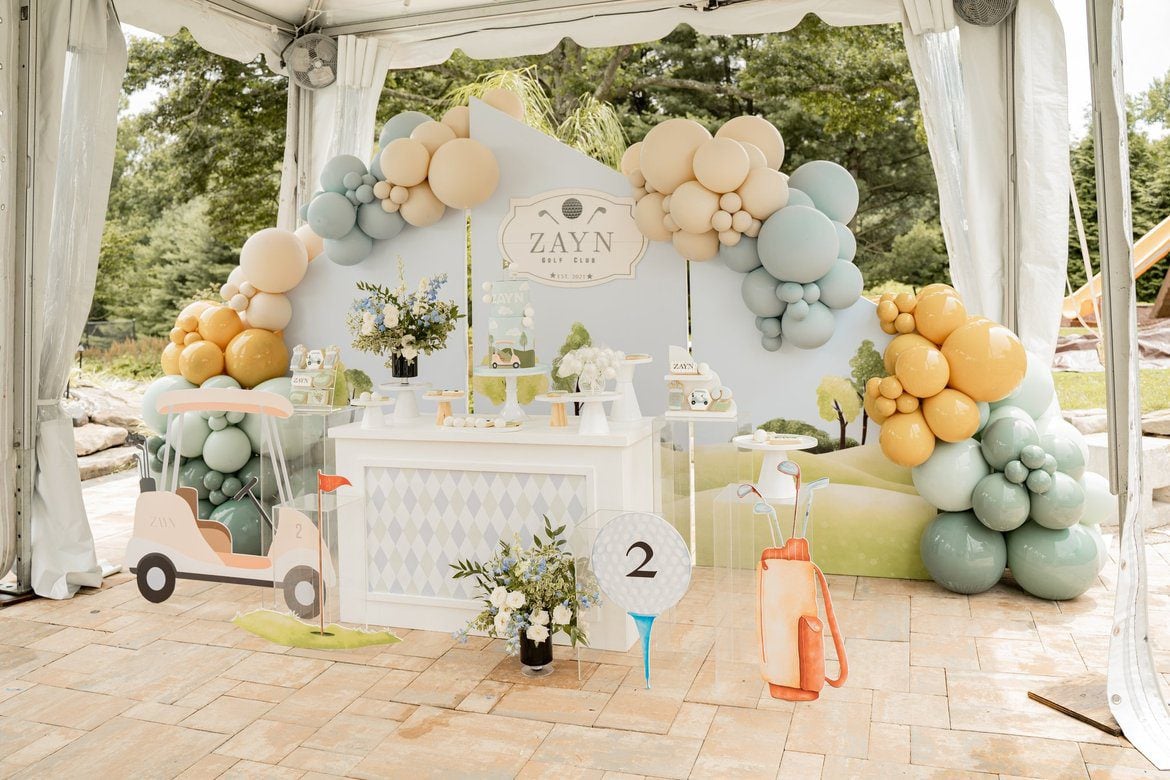 This adorable golf-themed party was styled to perfection and features:
Cute golf cart cutout decoration
Golf clubs decoration
Golf ball on tee decoration
Blue, white, and green flower arrangements
Golf-themed party backdrop of a golf course featuring the birthday boy's name
Muted blue, green, yellow, and tan balloon decor
Amazing golf-themed birthday cake featuring Zayn's golf cart and golf balls
Golf-themed sugar cookies
Golf ball desserts and party pops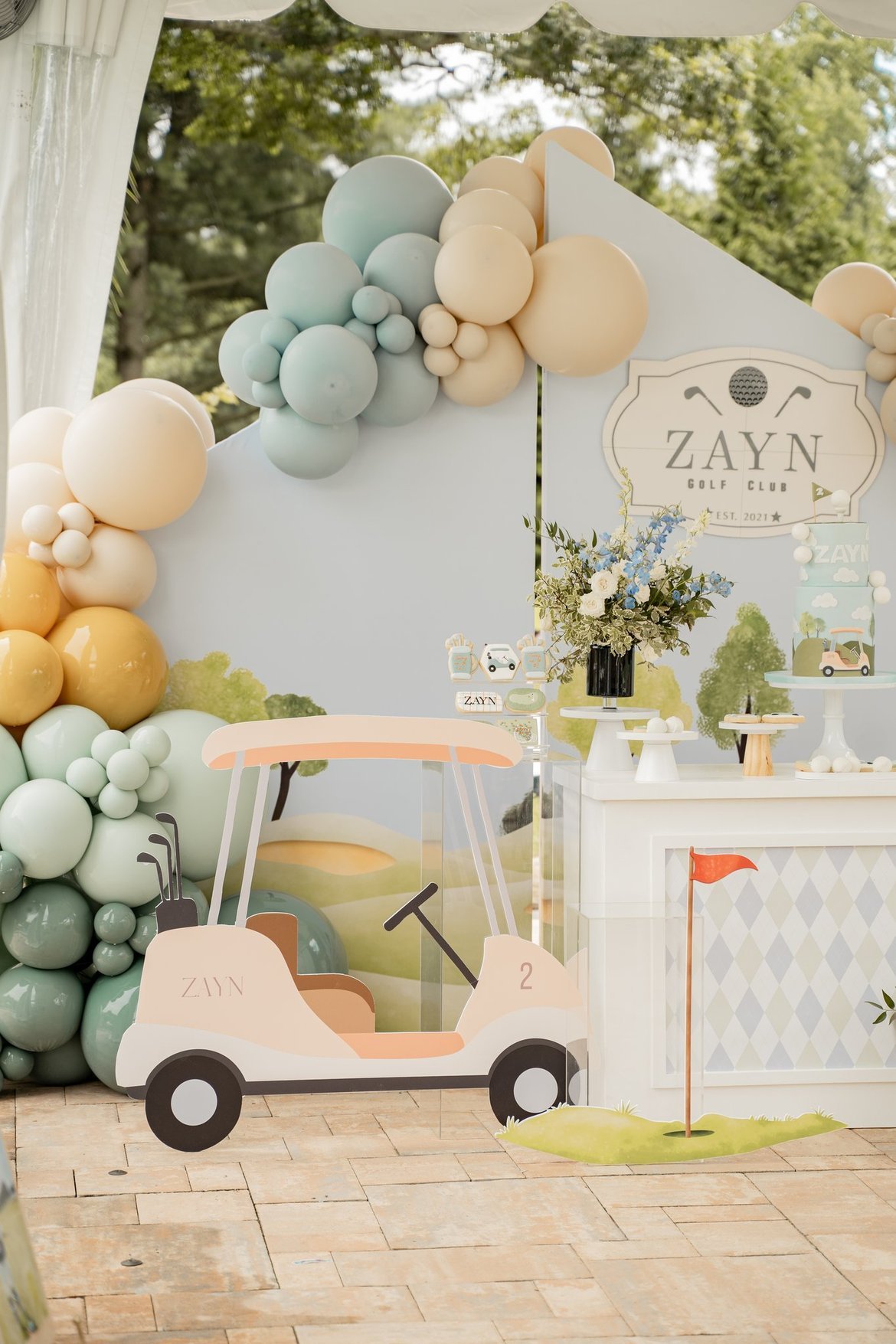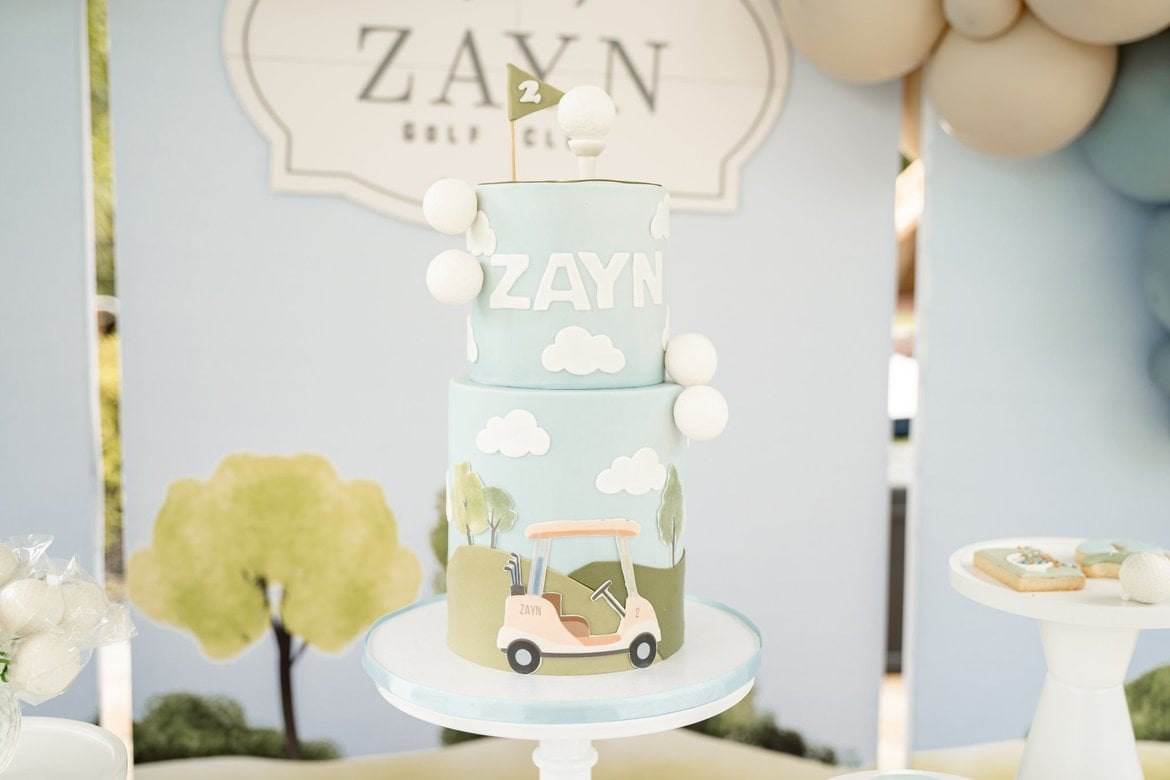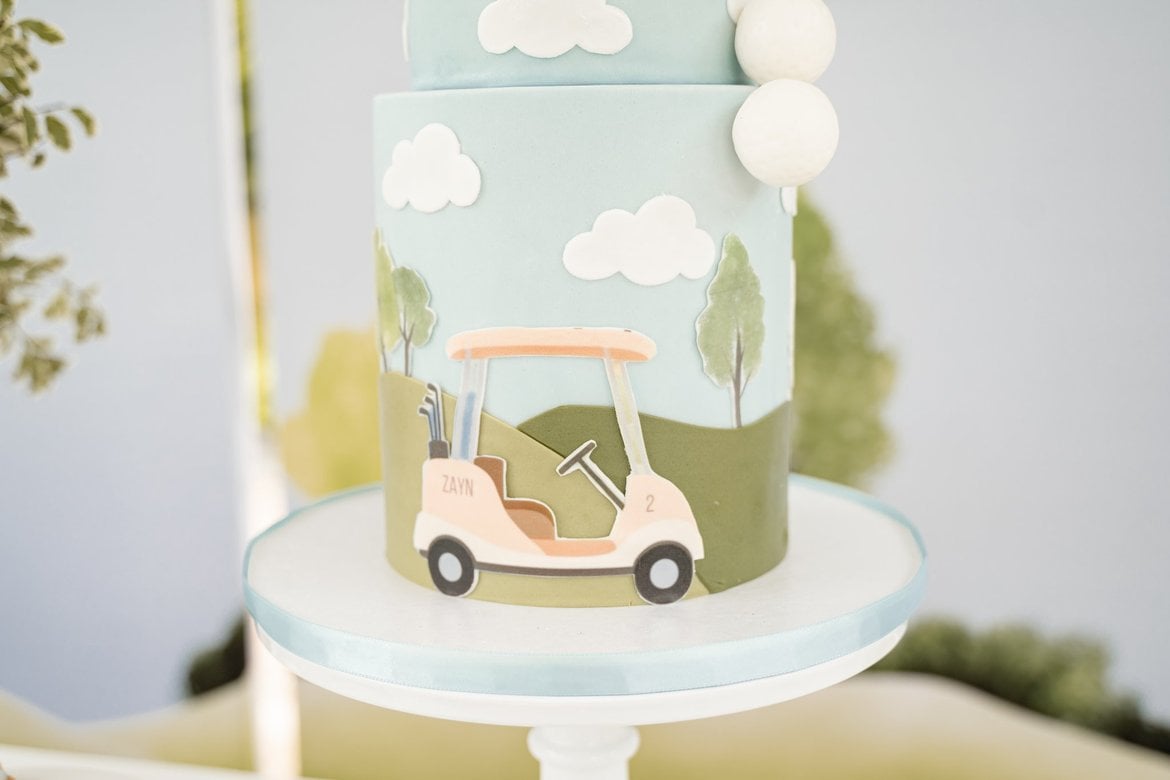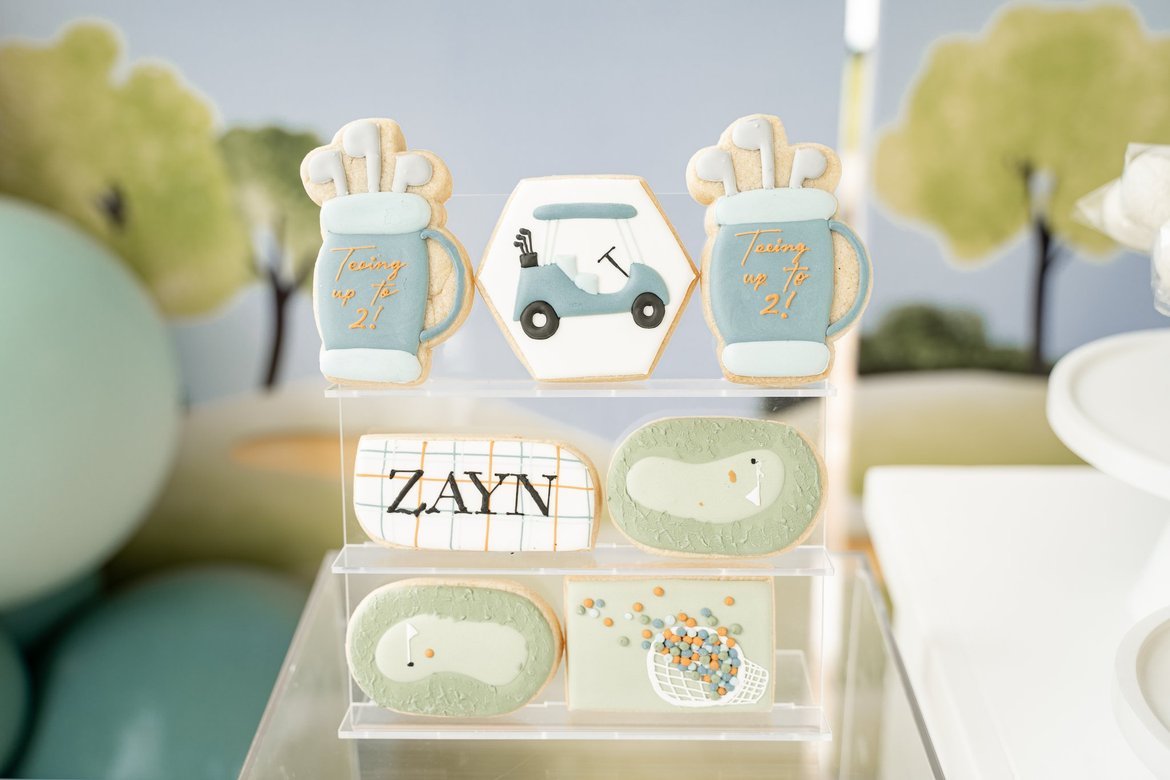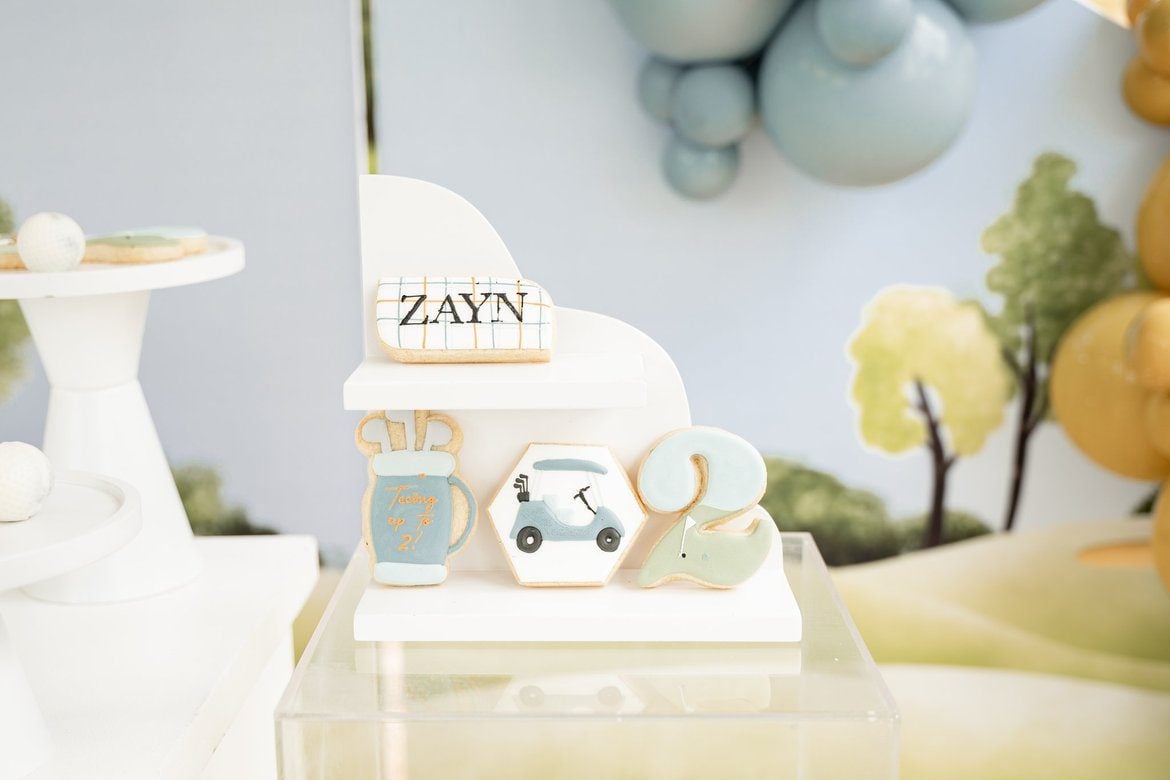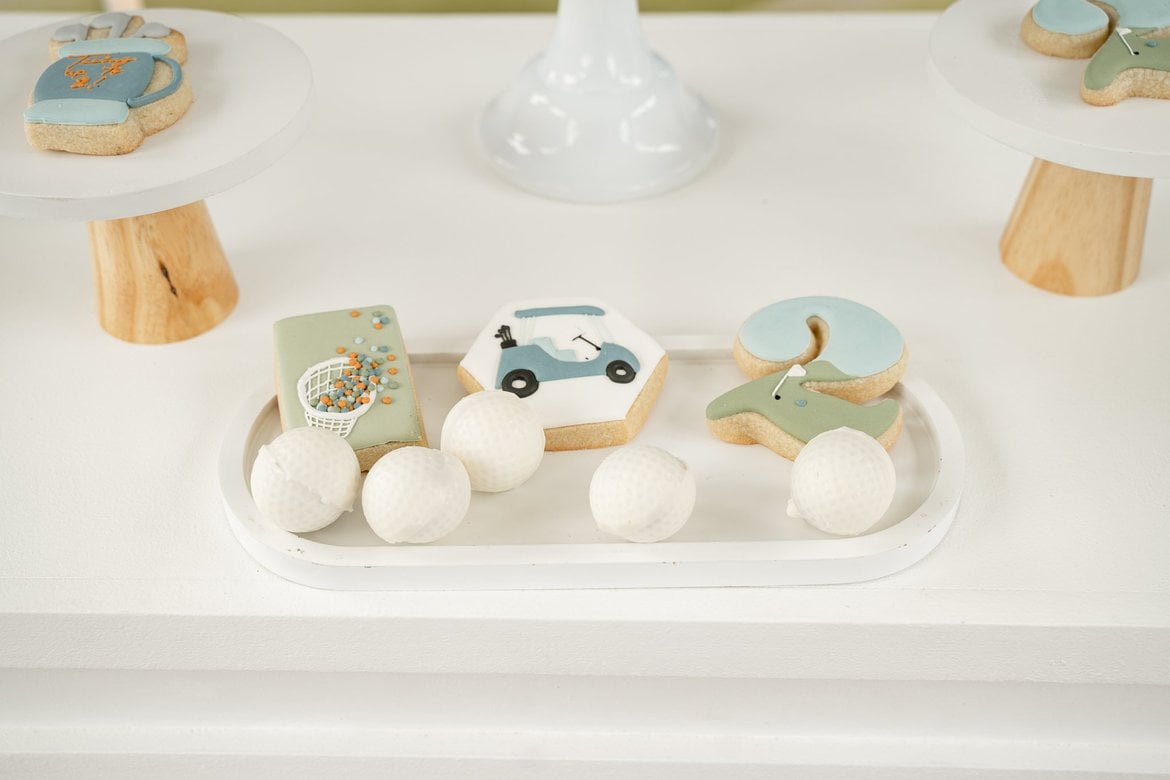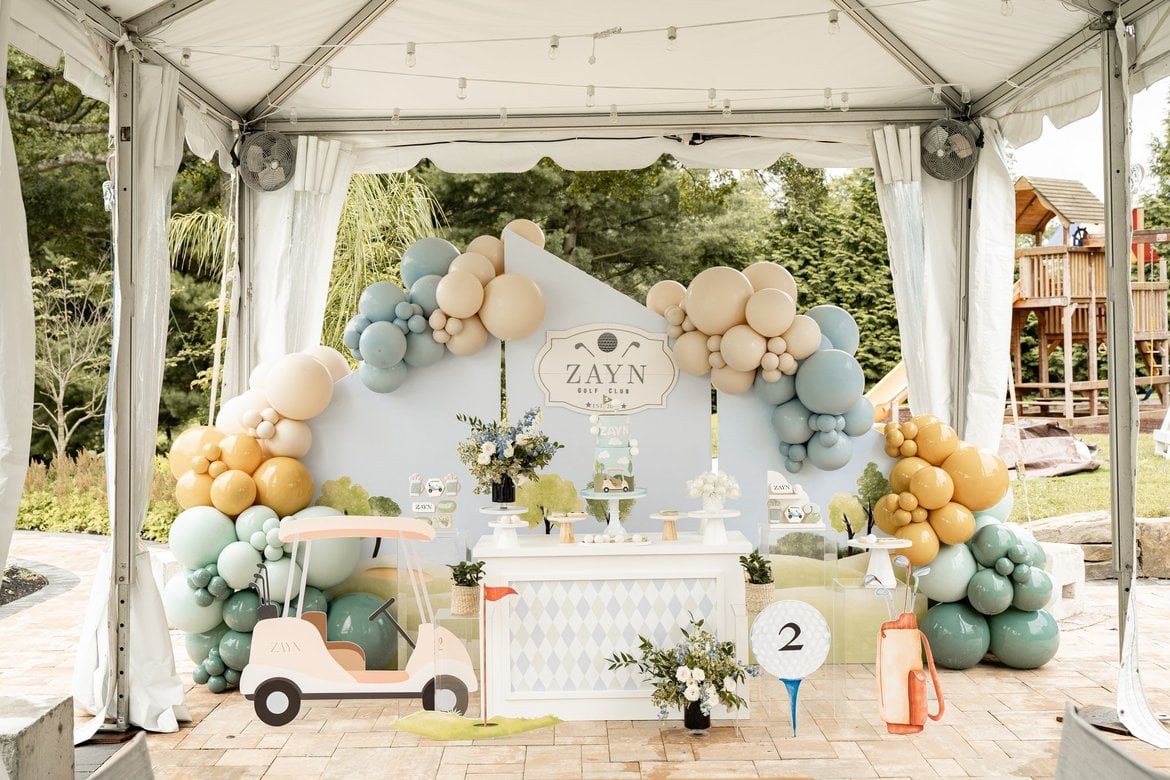 This golf-themed second birthday party was a huge success. Zayne had a blast, and his parents were thrilled with how it turned out.
If you're looking for a unique and fun way to celebrate your child's birthday, a golf-themed party is a great option.
Party vendors
What's your favorite detail in this adorable golf-themed second birthday party? Let us know in the comments.