Girls Bluey Birthday Party
Calling all Bluey fans!
If your little girl loves the show Bluey and characters Bluey, Bingo, Bandit, and Chilli (and who doesn't?), she's going to flip over this girls Bluey birthday party from Confetti & Sprinkles of Los Angeles, Calif. With its pastel-colored decorations, fun activities, and delicious treats, this party is sure to be the talk of the playground!
Let's dive into the magic of this pastel Bluey-inspired birthday bash!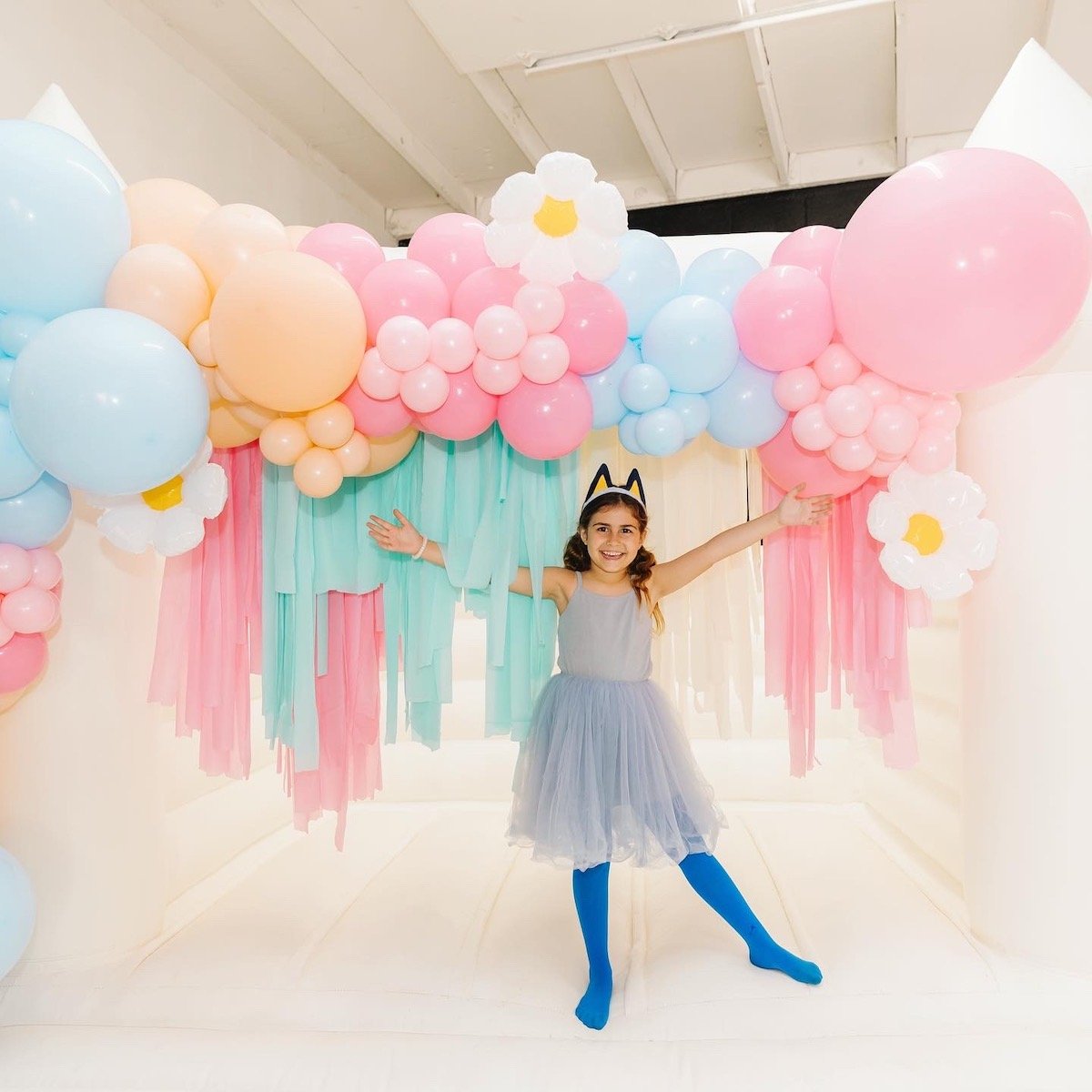 This Bluey-themed party was full of amazing details, but here are a few that really stood out.
Bluey Party Ideas for Girls
Pastel orange, pink, and blue backdrop with coordinating balloon garland and Bluey character props
Adorable dog bone cups and dog bowls for the kids to keep with the theme
Mini Bluey characters on the kids' table
Special guest, Bluey!
Bluey ear headbands for guests to wear
Decorate a Bluey House activity for the kids
Bounce house, ball pit, and slides for the guests
Bluey-themed desserts like cookies
Pastel Bluey birthday cake
Cotton candy cart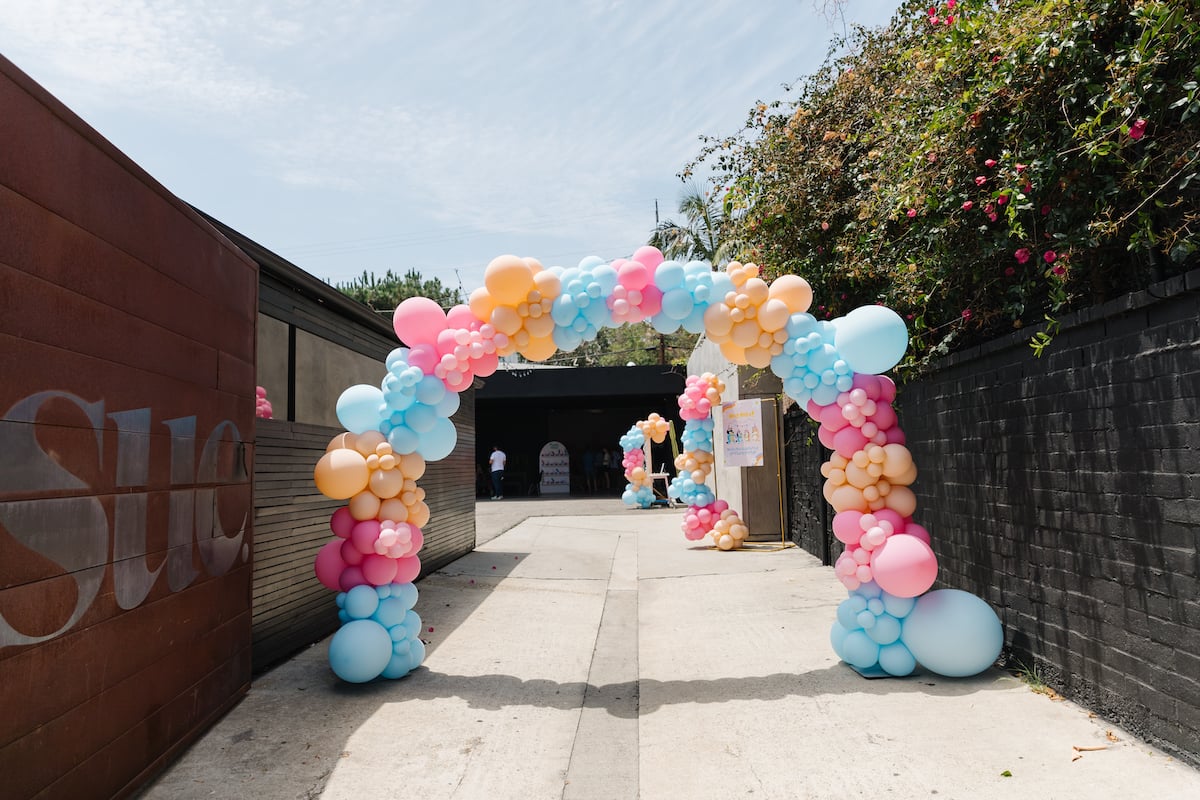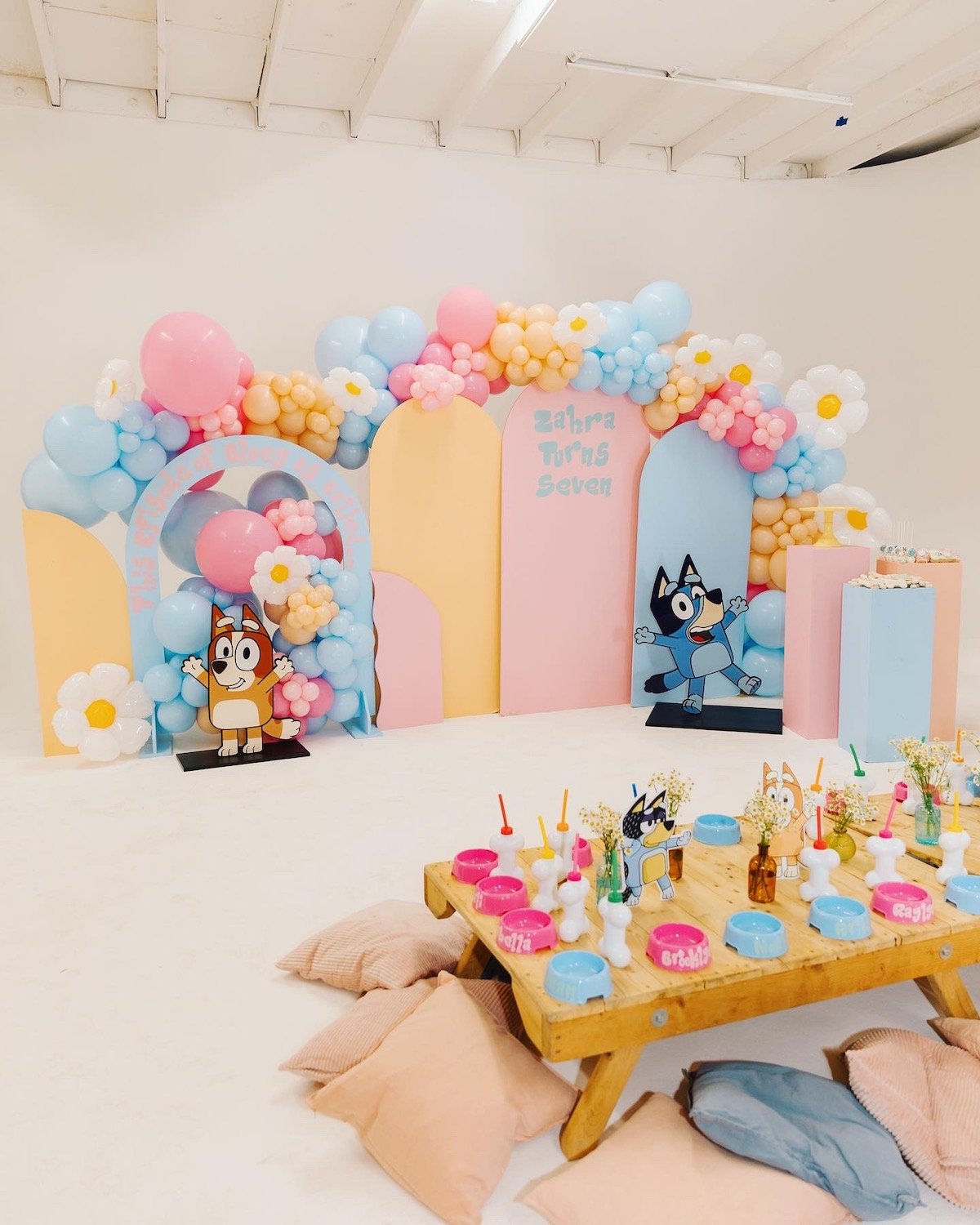 Guests enjoyed food and desserts at the low picnic-style table with pillows.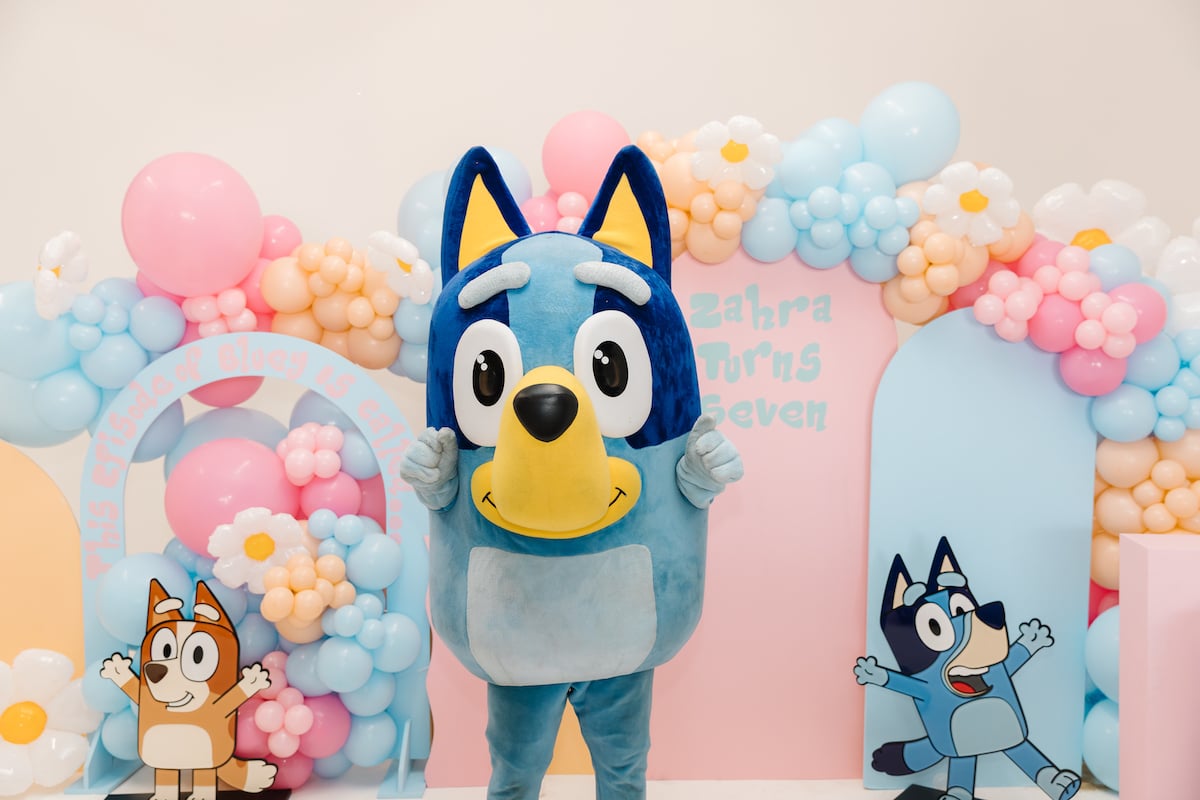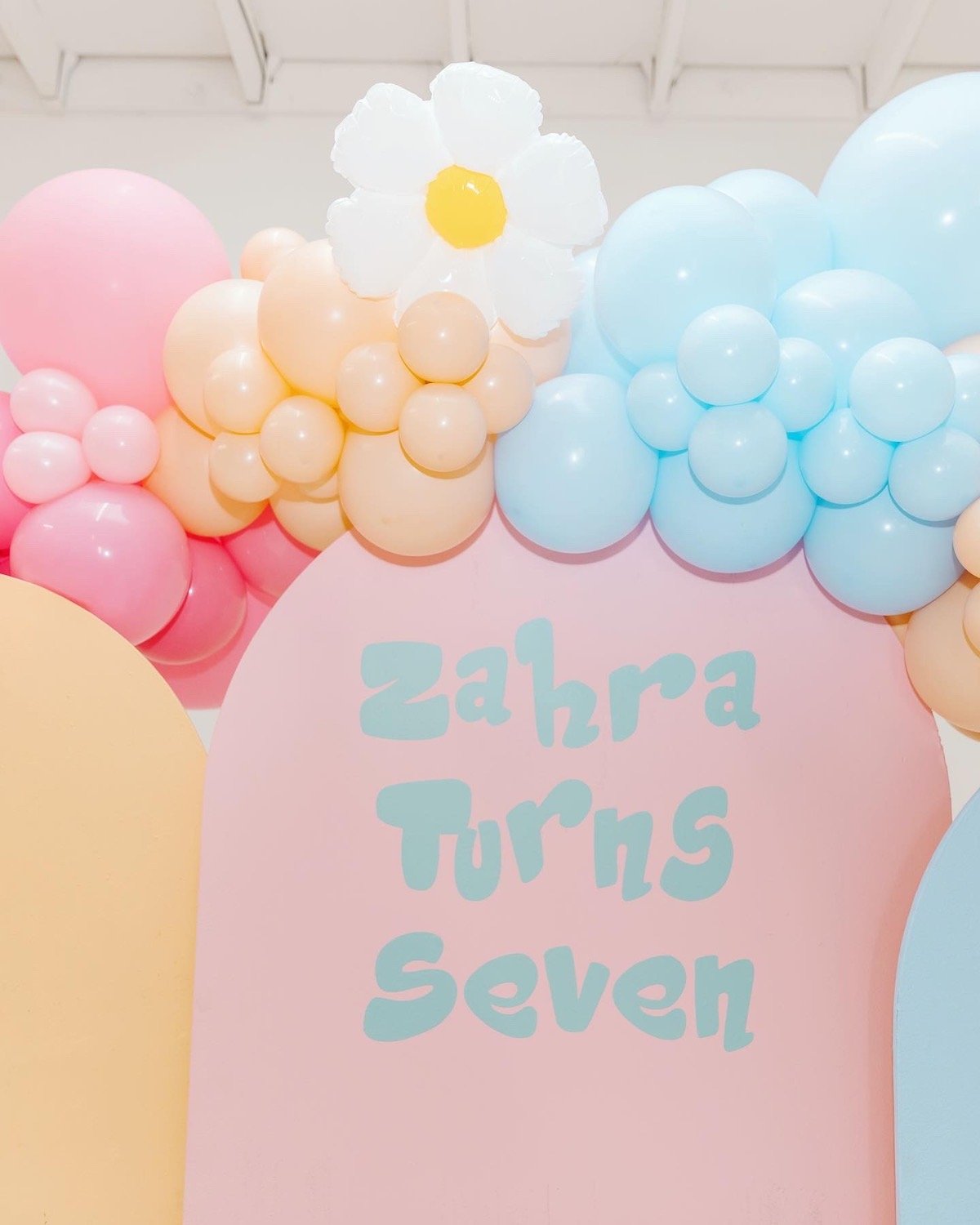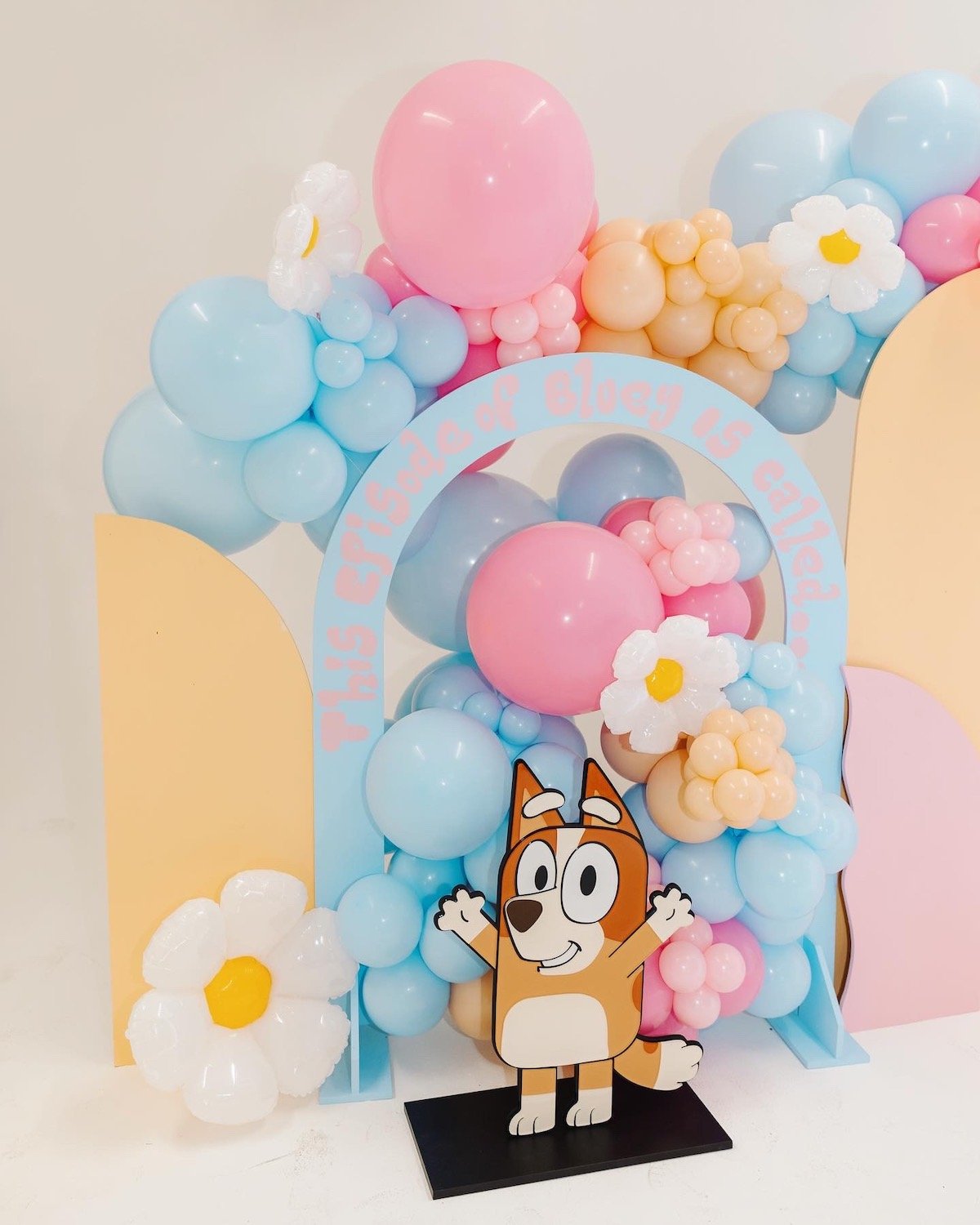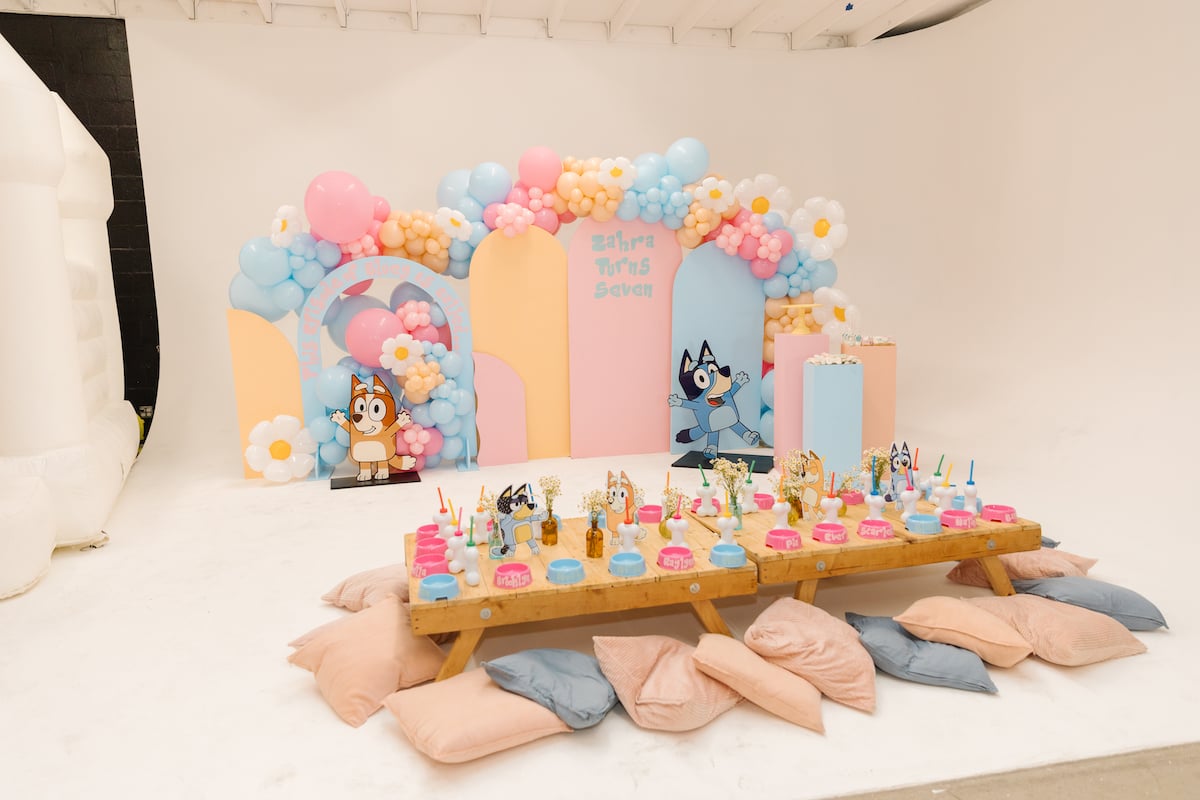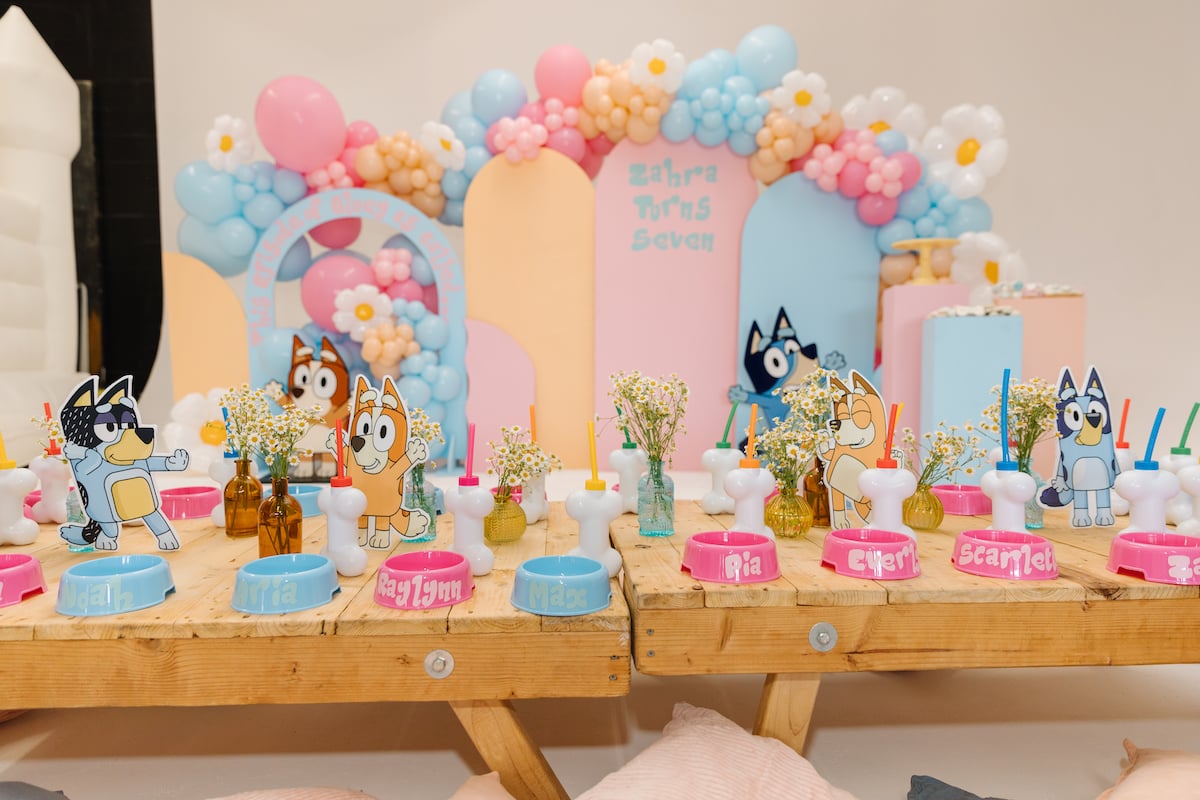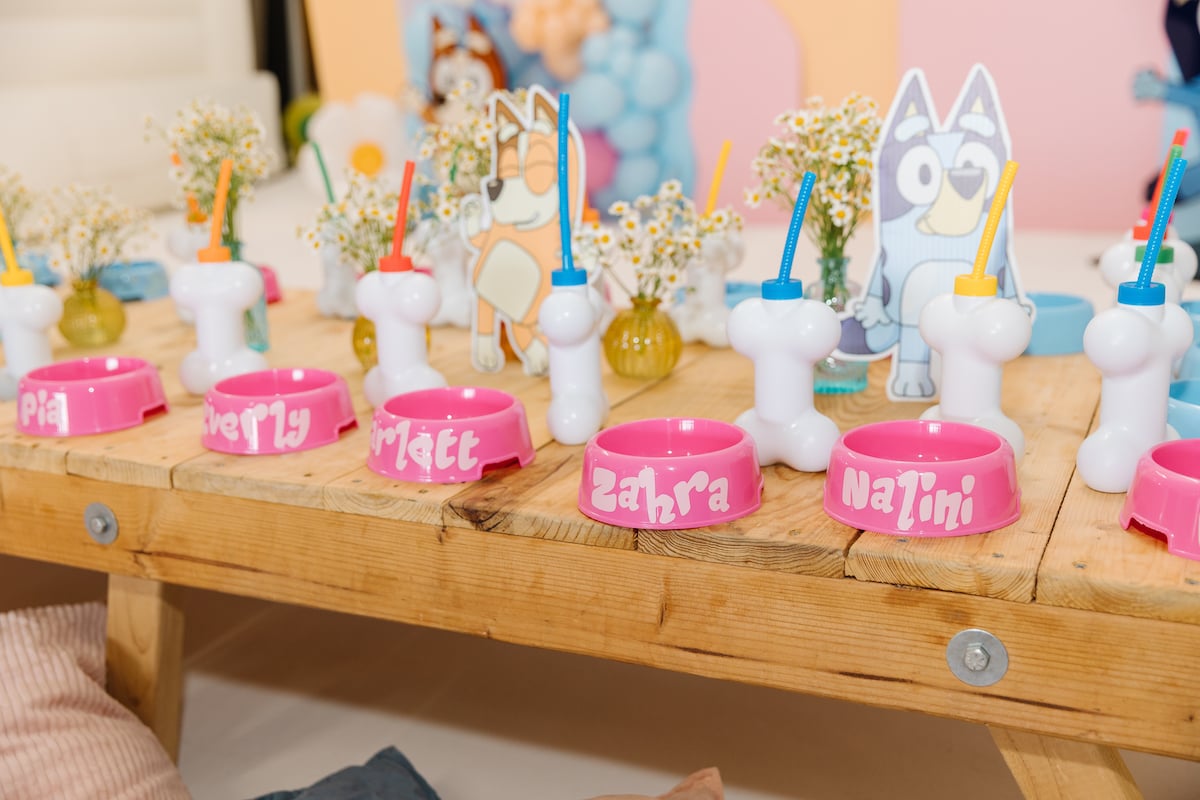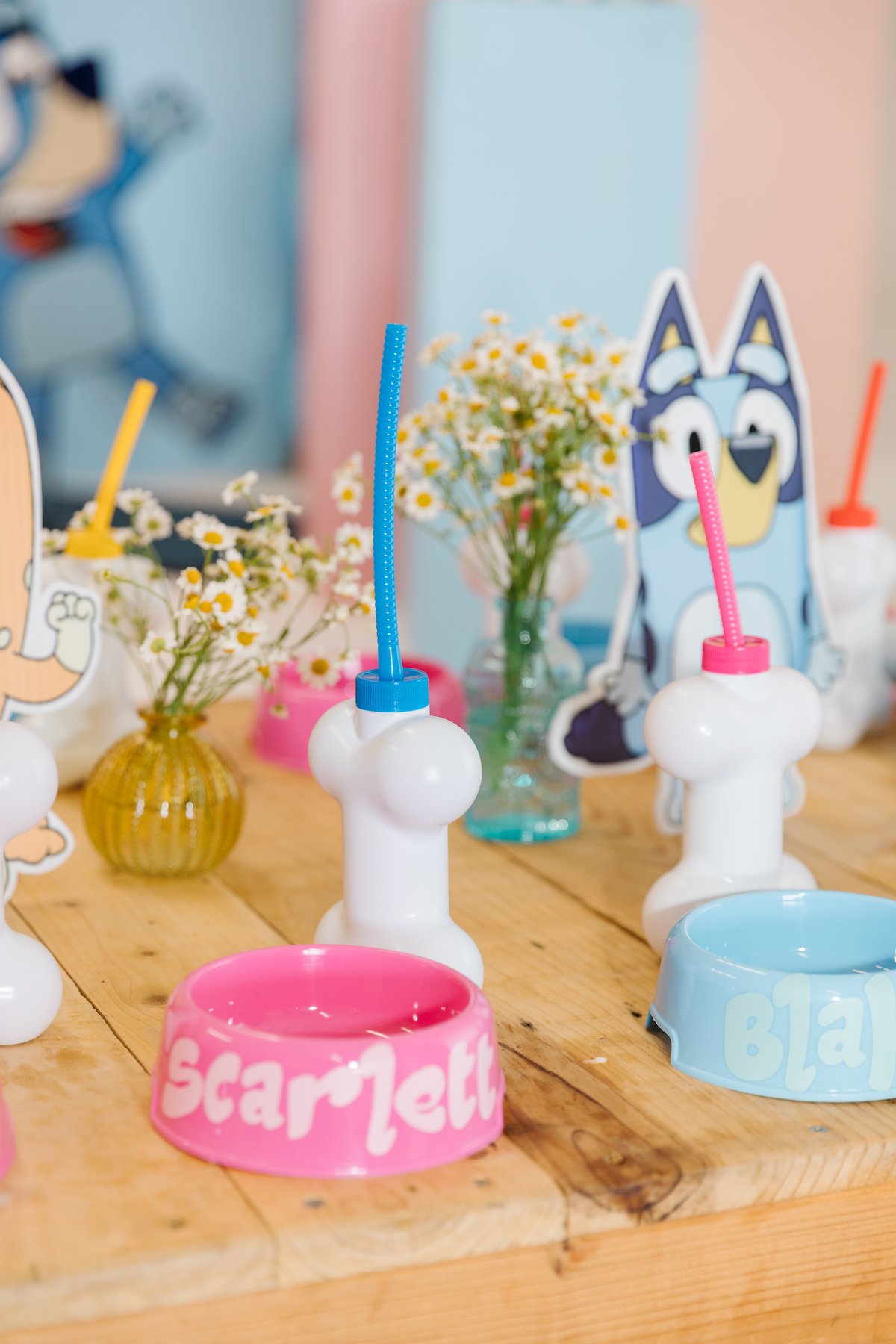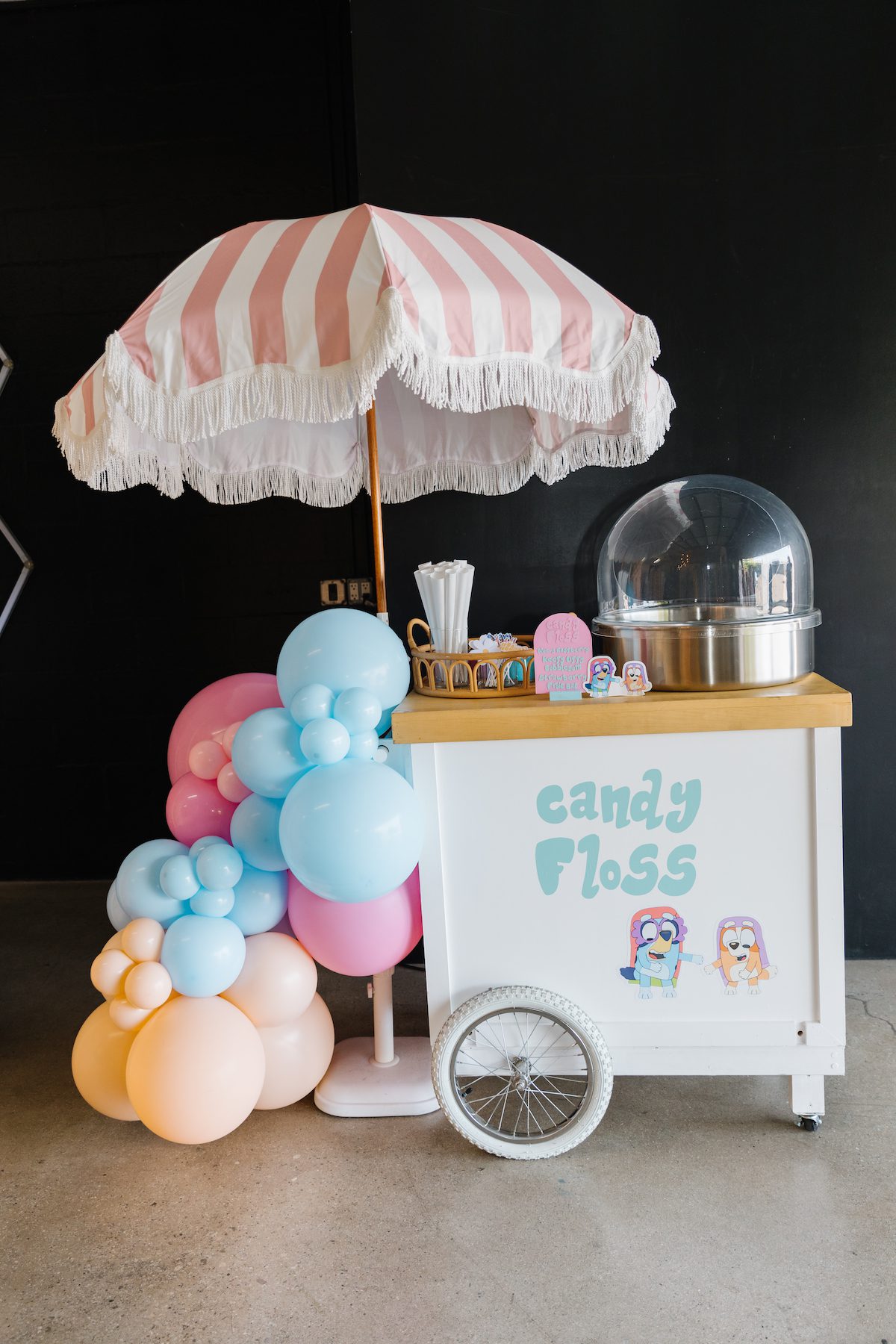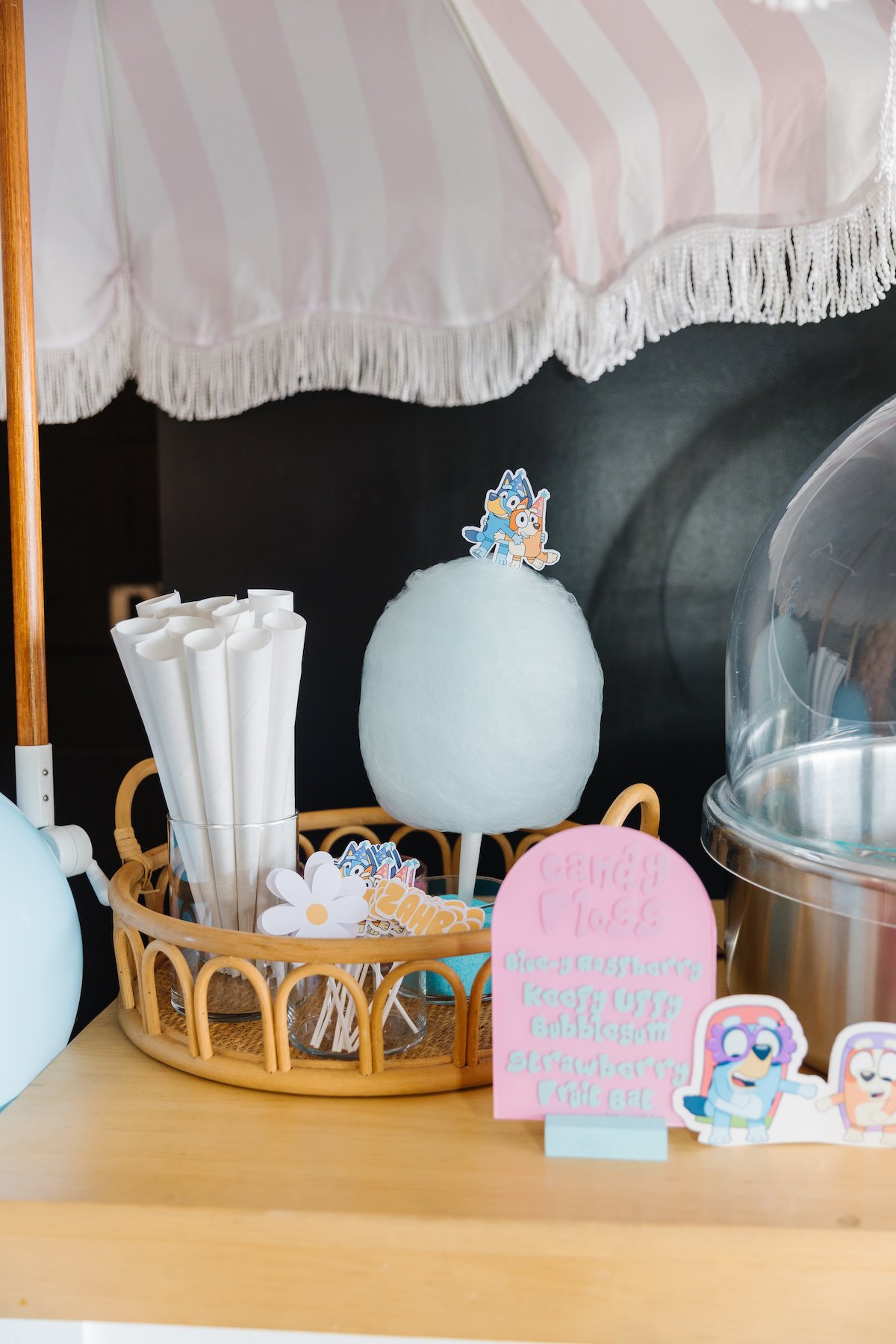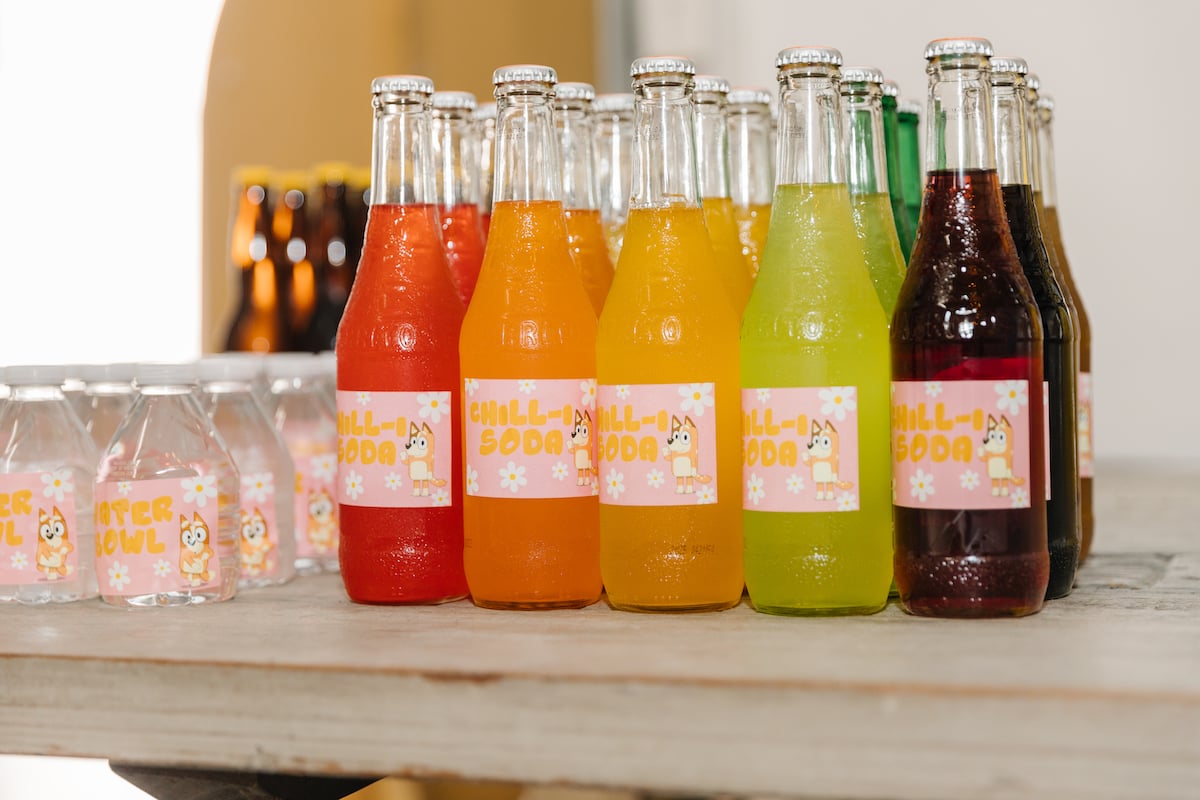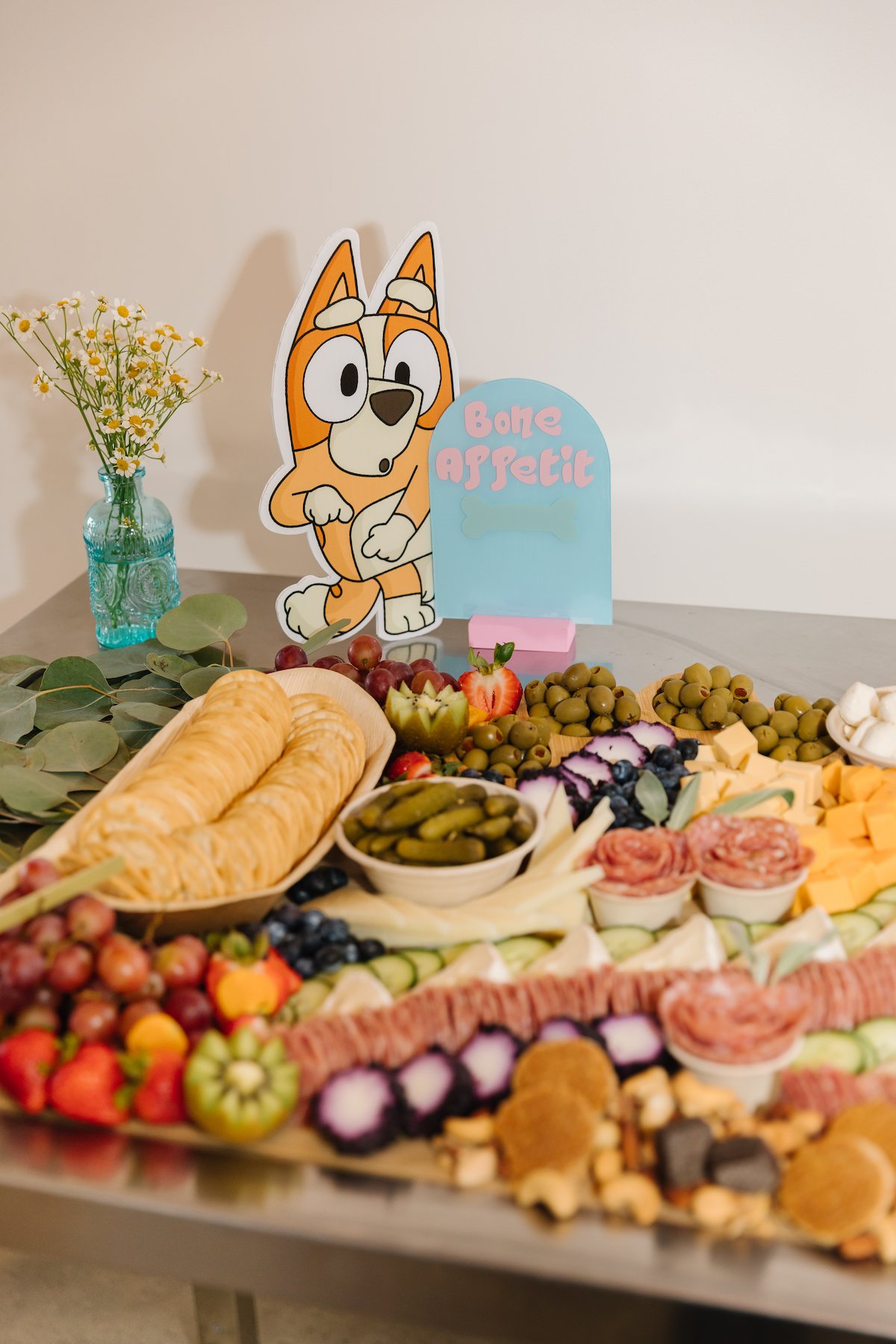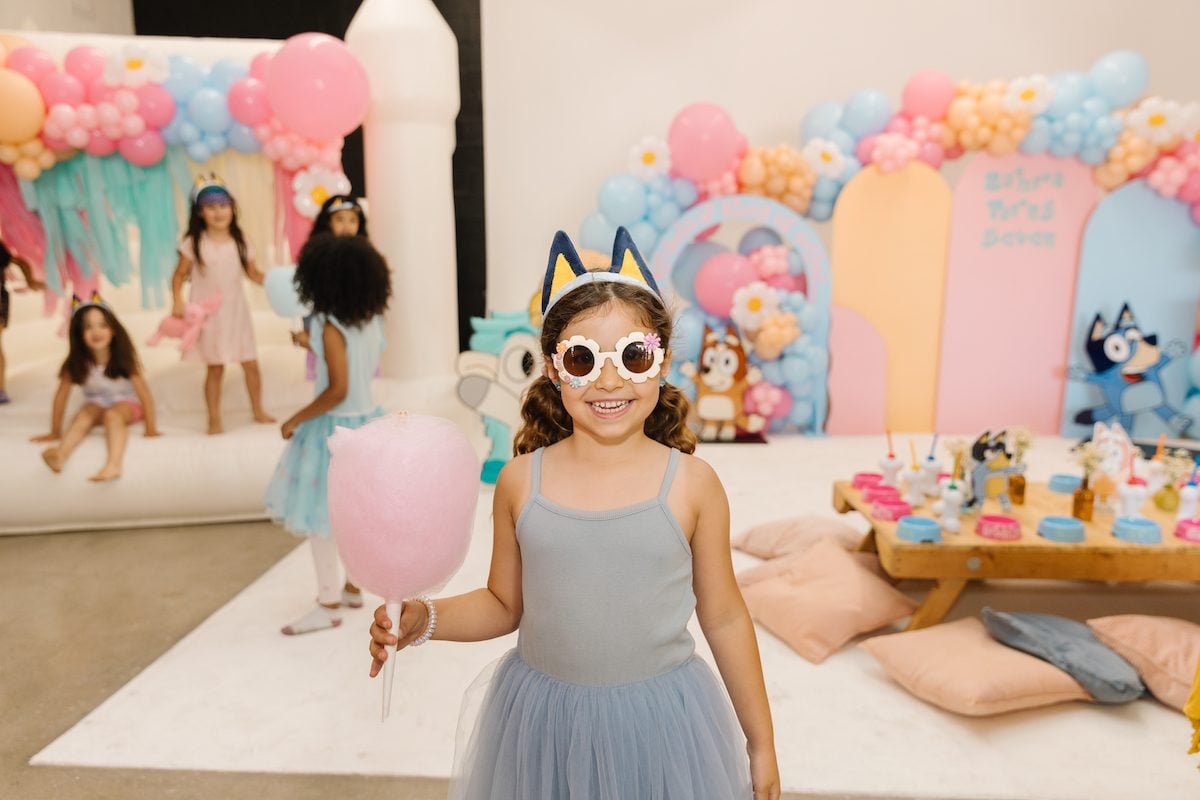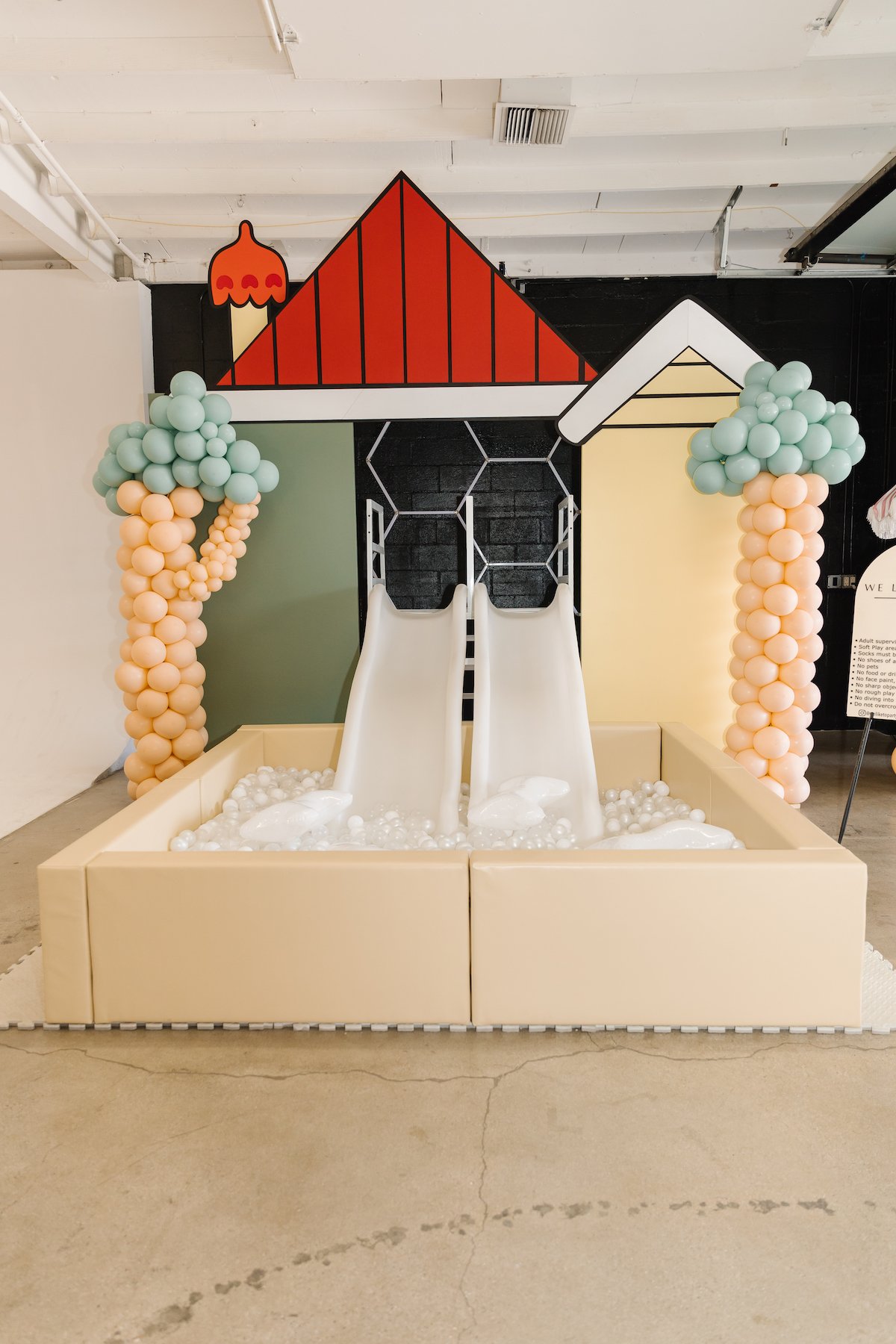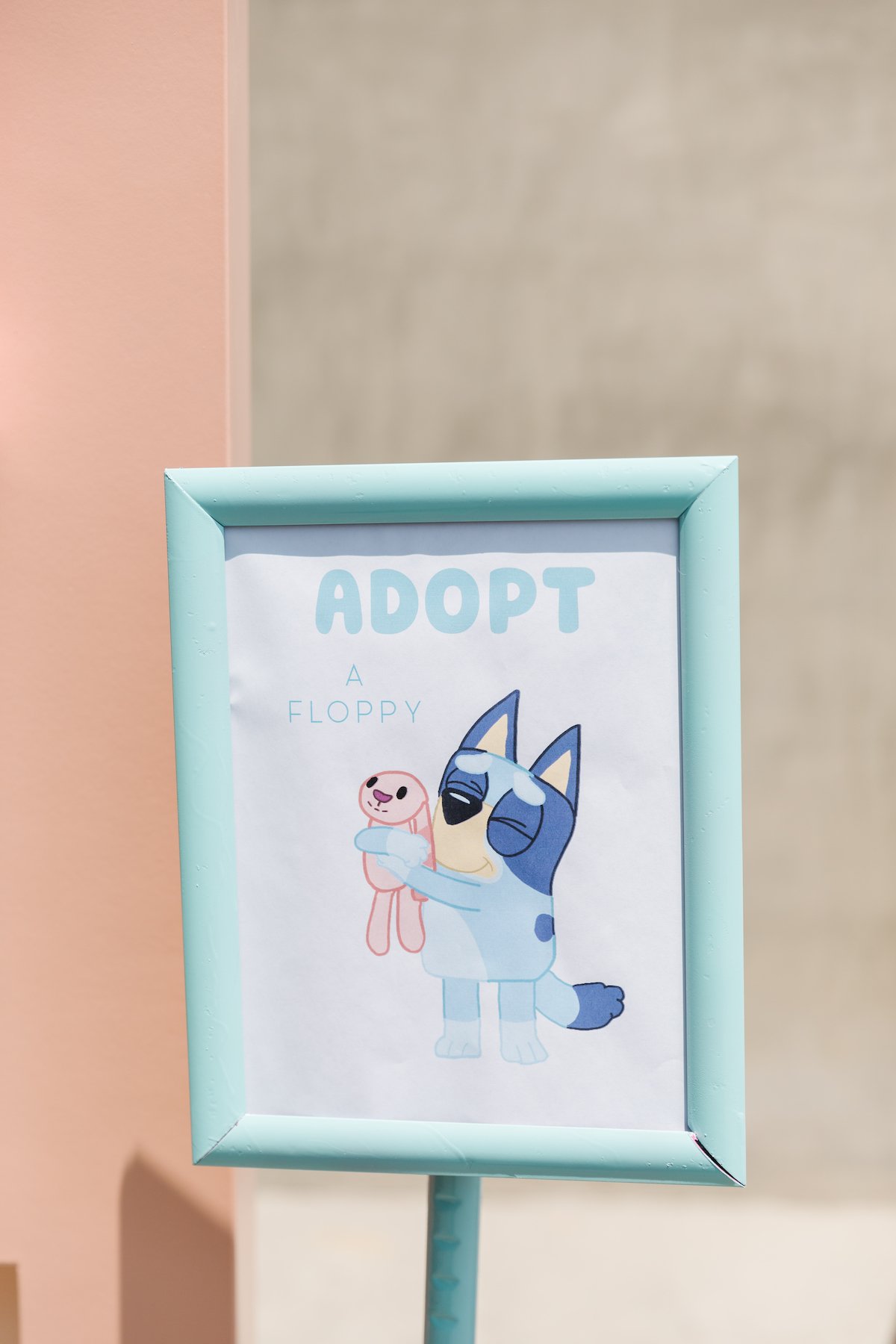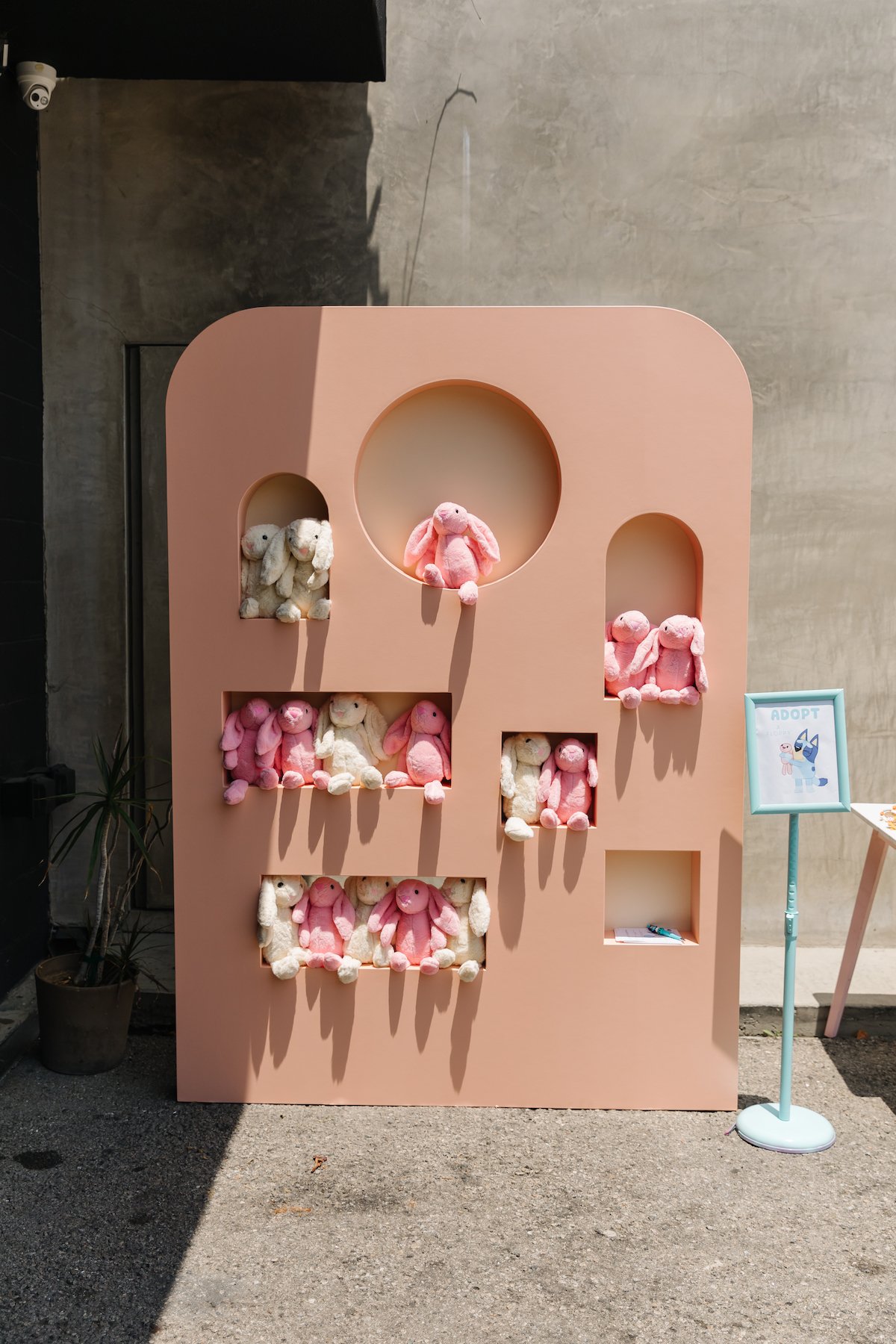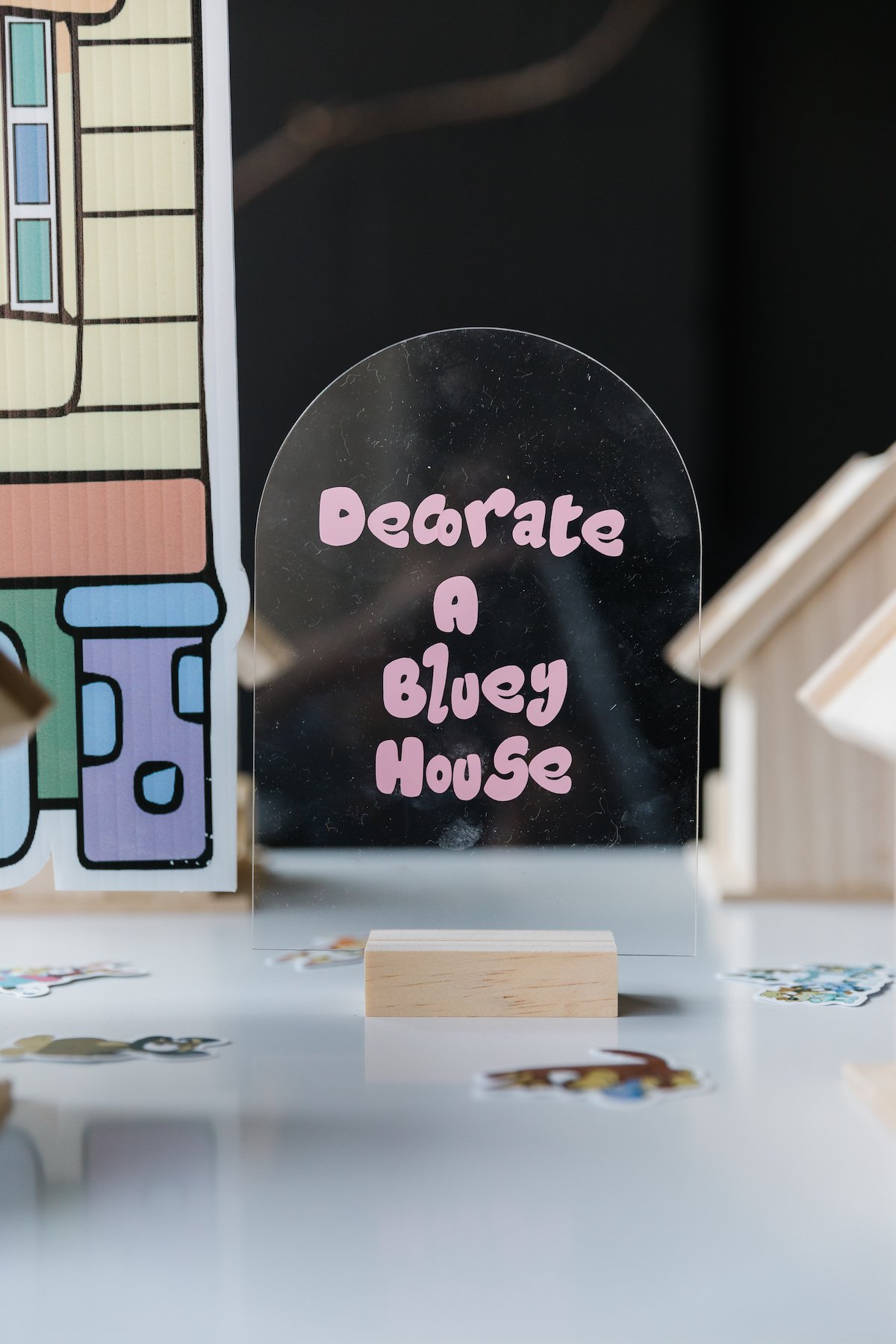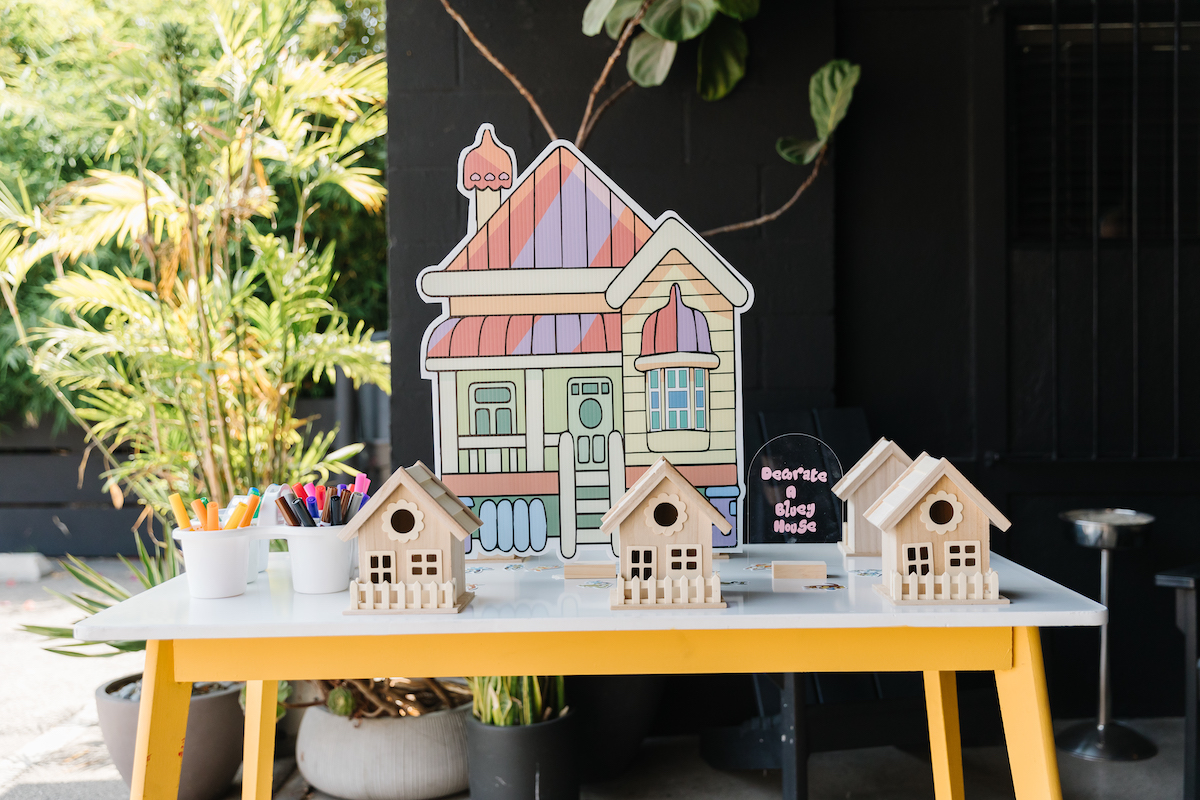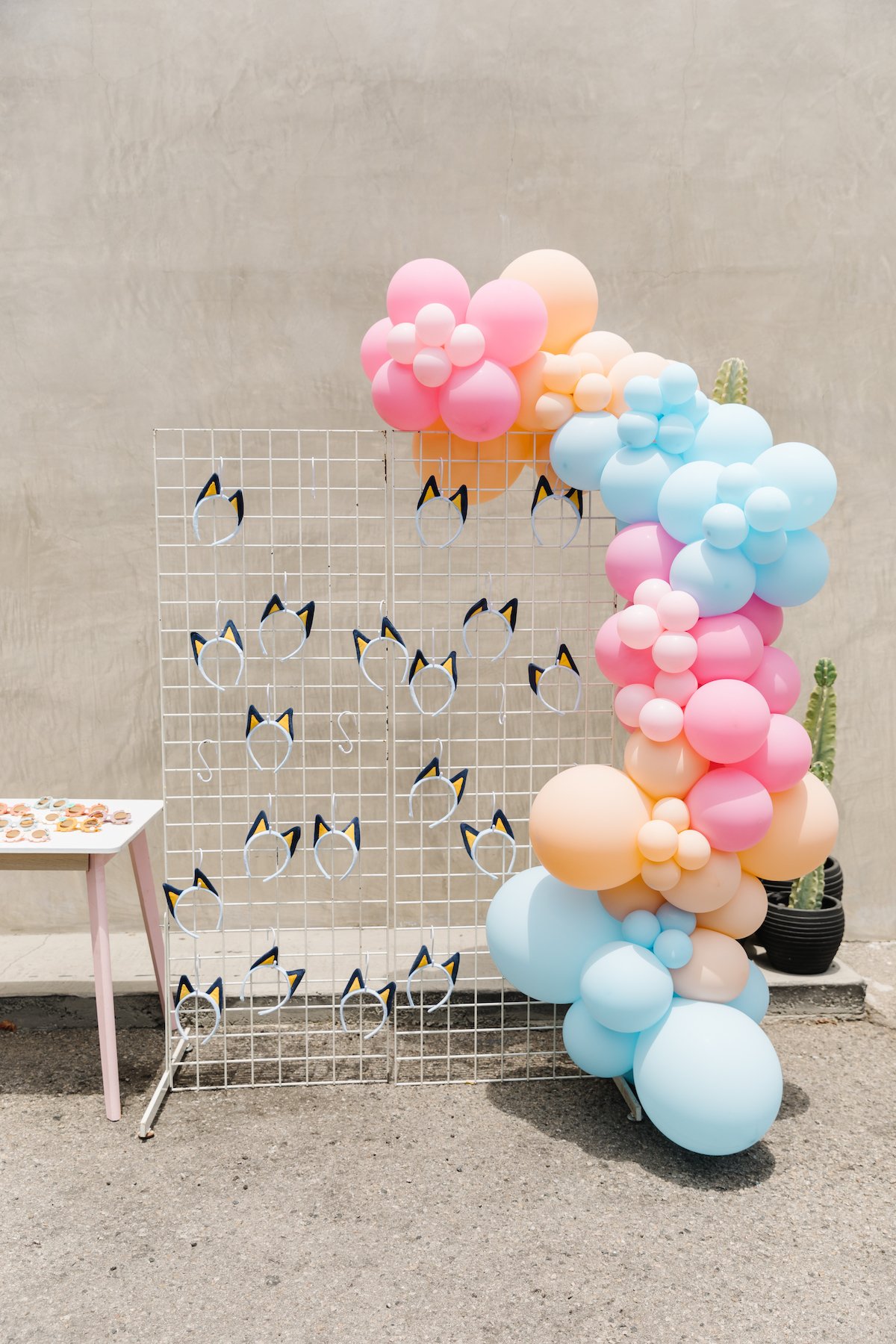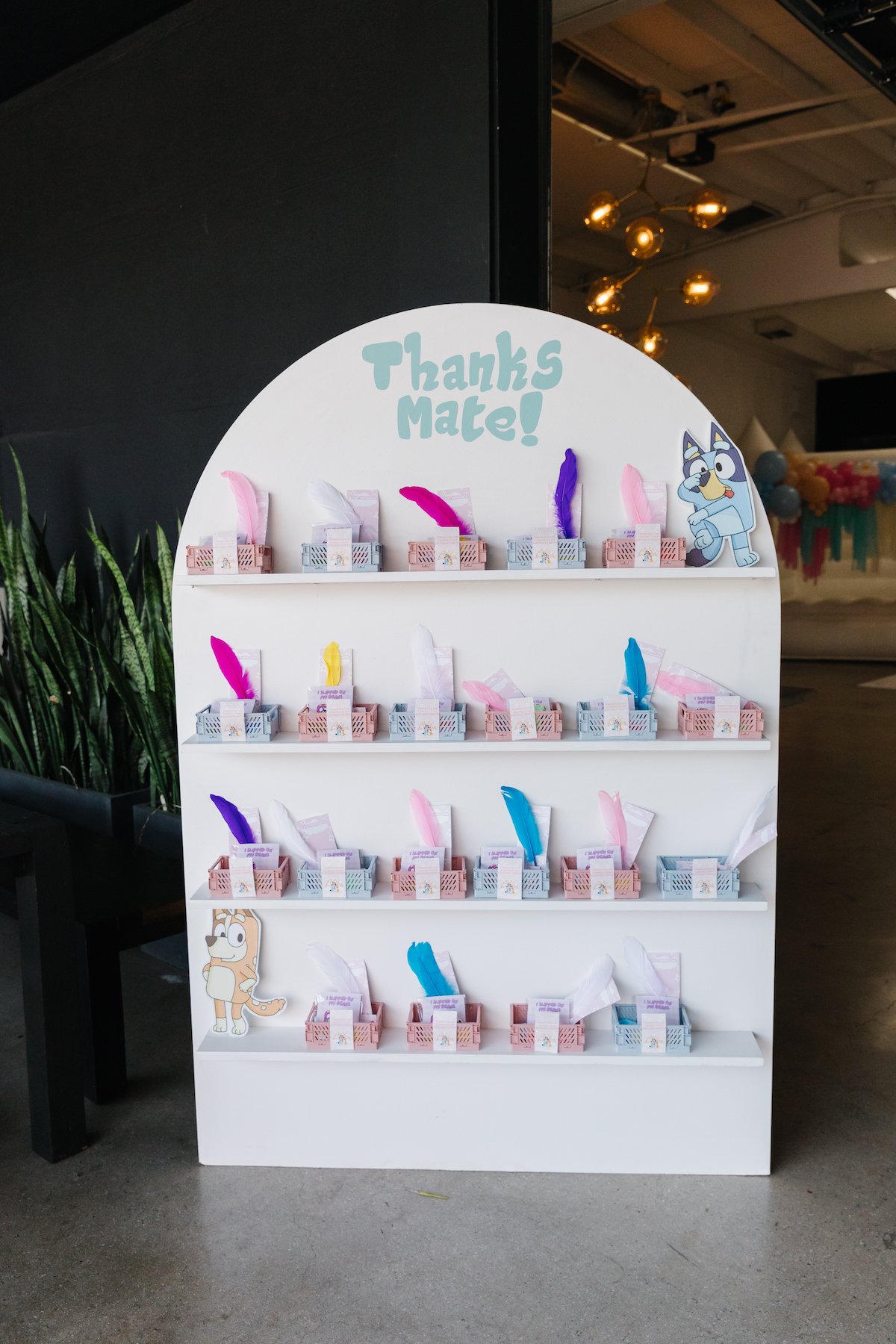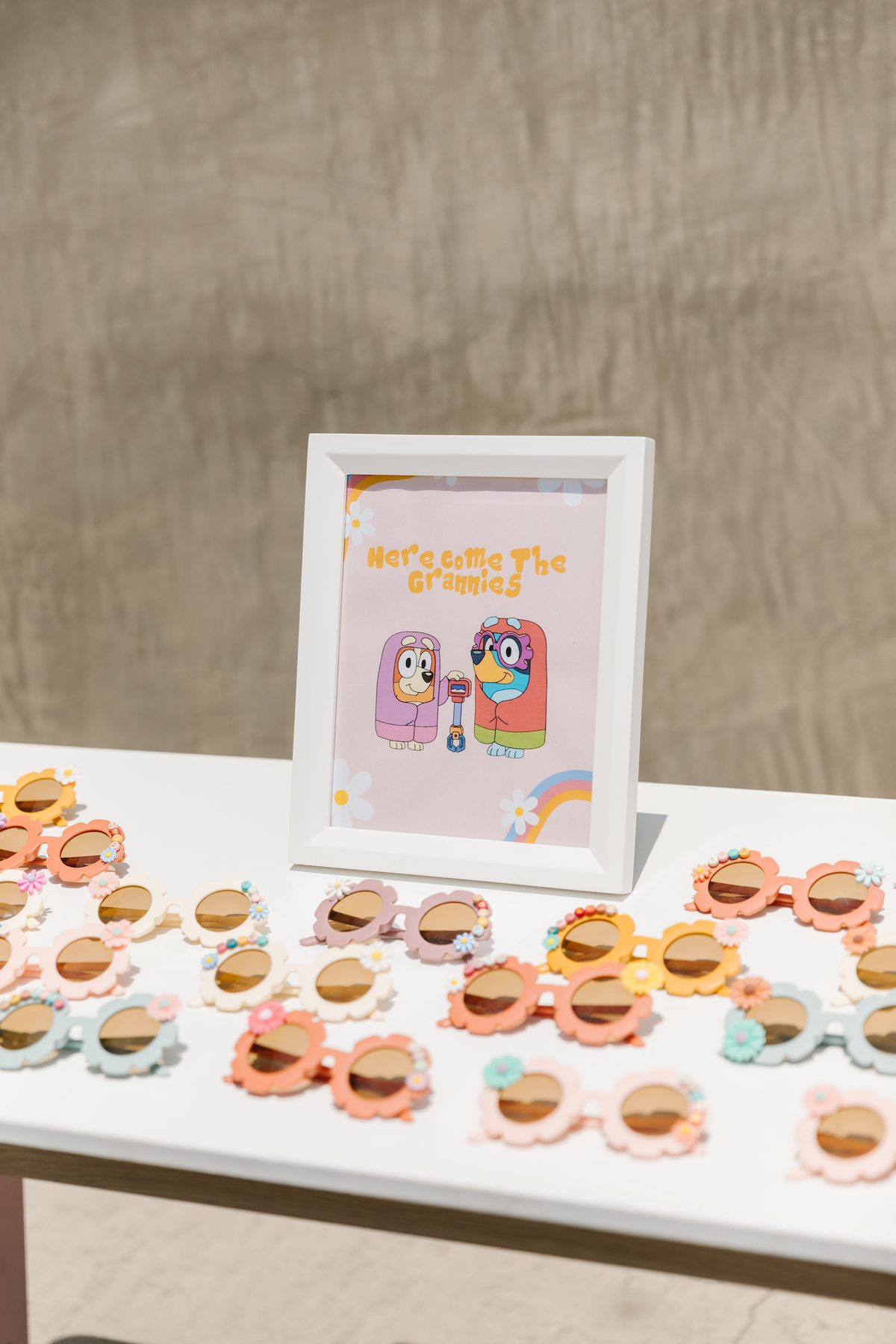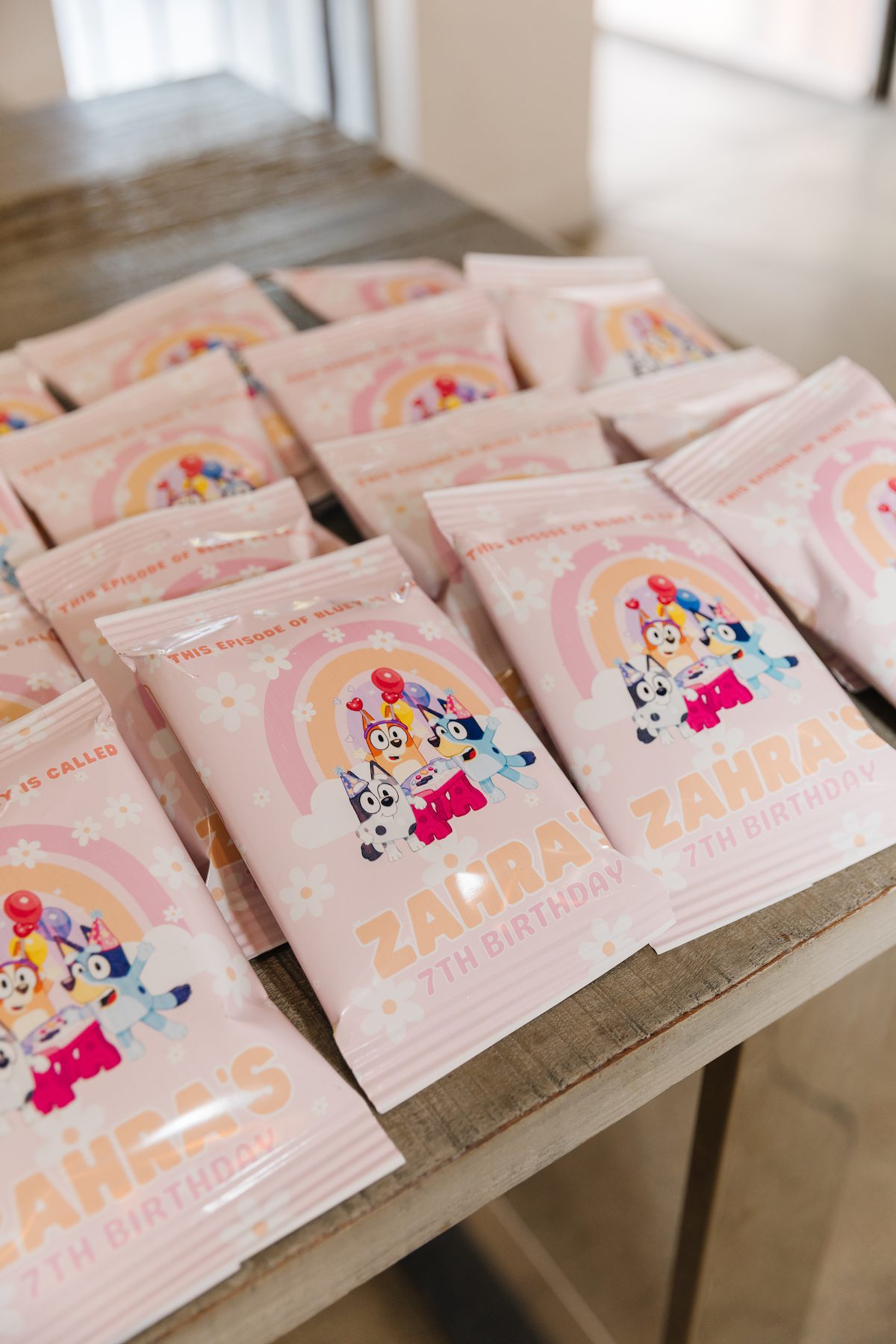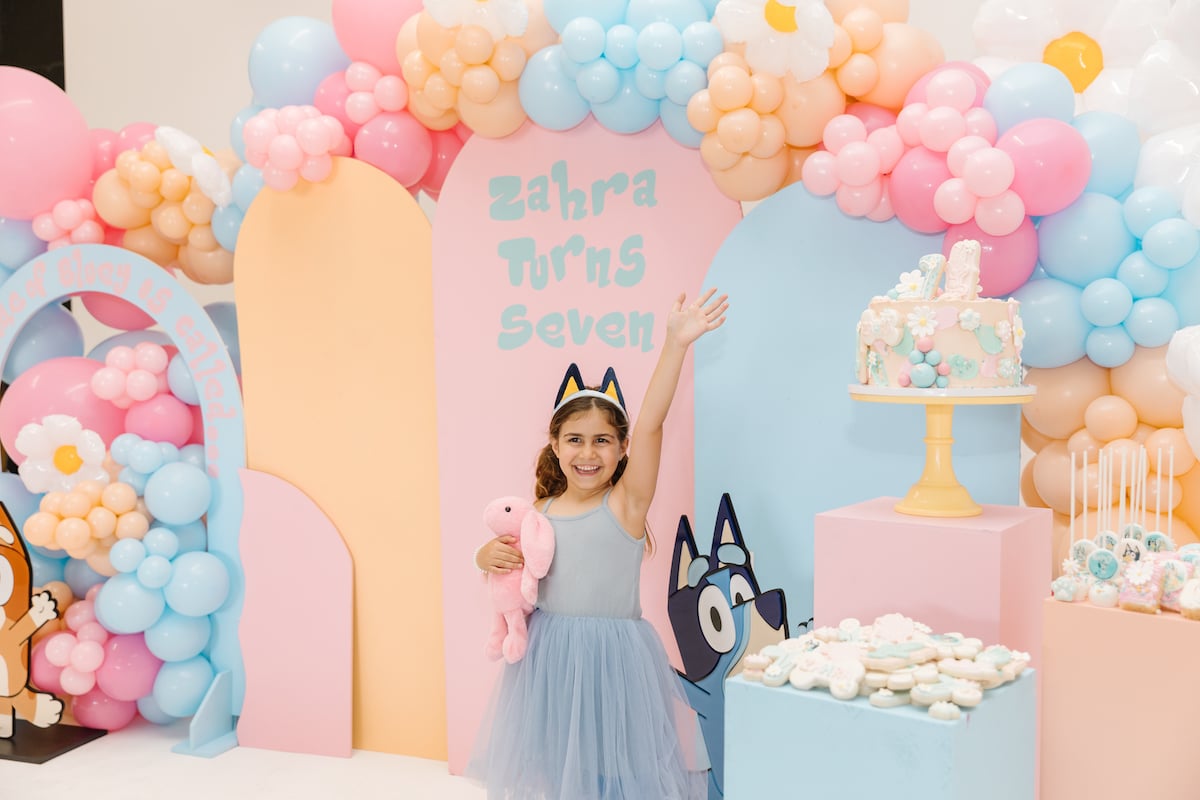 With a little planning, you can throw the perfect girly Bluey birthday party like this one! She'll have so much fun that she'll want to relive it all over again!
So what are you waiting for? Start planning your girly Bluey birthday party today!
Party Vendors