Free You've Been Booed Printables
Want to boo your friends or neighbors this Halloween? The "You've Been Booed" Halloween game is a great way to get into the Halloween spirit and spread some joy to your neighbors and friends. It's also a fun way to get kids involved in the Halloween festivities.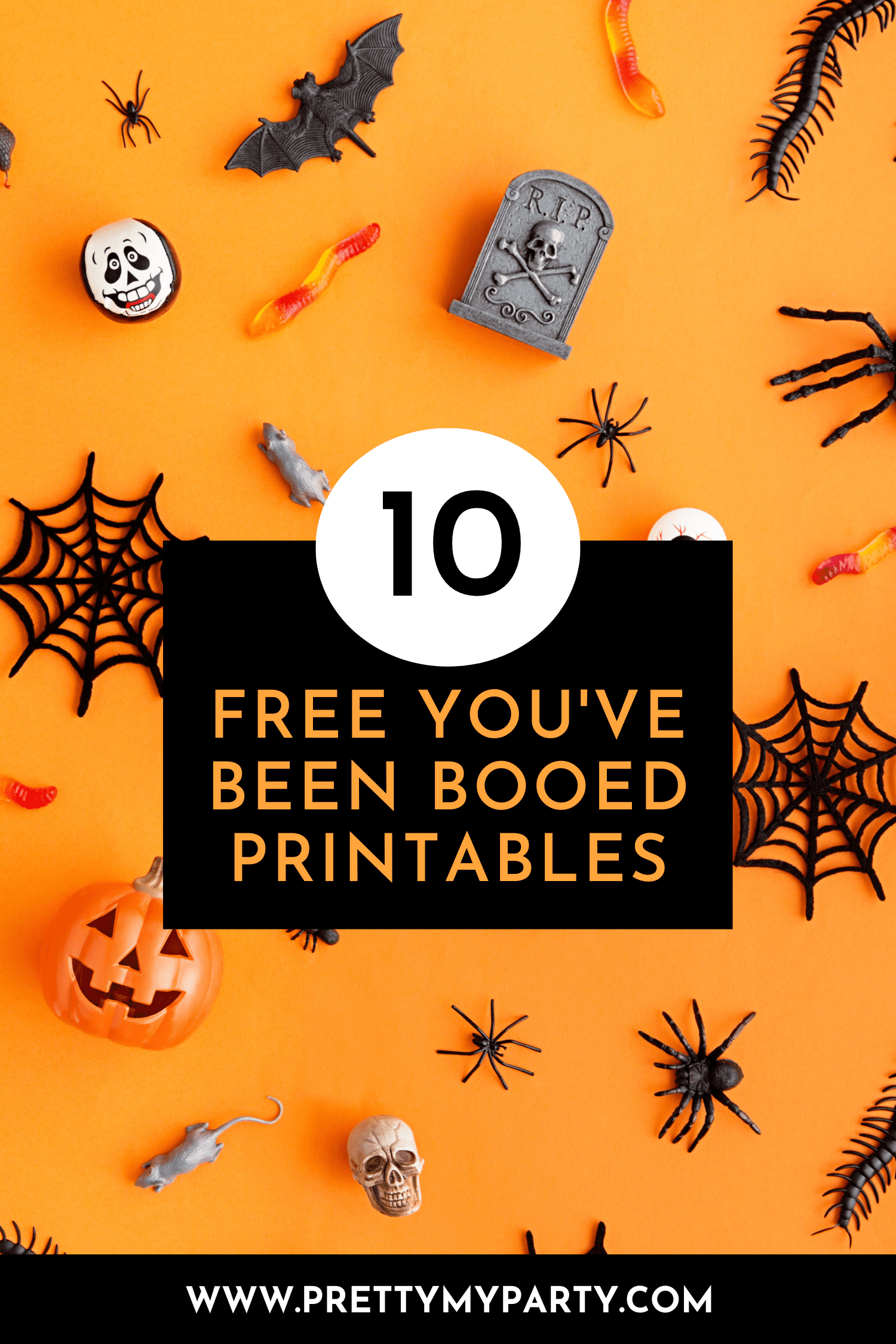 If you're looking for free "You've Been Booed" printables for your boo basket, then you're in luck! We've rounded up the best free printables from our favorite creators. These Halloween printables include tags, signs, cards, and other fun items to help you spread some Halloween fun!
But before we show you some awesome free printables, let's go through how this popular Halloween game works!
What does "You've been booed" mean, and how do you participate?
The "You've Been Booed" Halloween game is a fun way to celebrate the holiday. It's a simple game where you leave a basket or bag of treats on someone's doorstep with a sign that says "You've Been Booed." The recipient of the boo basket then has to pass treats on to someone else by leaving a basket or bag on their doorstep.
Supplies needed to play the game:
Treats: You can fill your boo basket or bag with Halloween candy, snacks, small toys, or other treats.
You've Been Booed signs: You can print one of the free printables in this article or design your own.
Boo poem: This is optional, but it can be fun to add to your boo basket or boo bag!
Once you have your basket, printables, and gifts, you're ready to start booing your friends and neighbors!
Here's how to play:
Choose a few neighbors or friends that you'd like to boo.
Fill a boo basket or bag with treats.
Attach a "You've Been Booed" sign to the boo basket or bag.
Leave the boo basket or bag on their doorstep, ring the doorbell, and run.
The friend who has been booed can then pass it on by filling a boo basket or bag for someone else and leaving it on their doorstep. This is how the boo chain continues, spreading Halloween cheer throughout the neighborhood or among your circle of family and friends.
The boo chain can continue for as long as people are willing to participate.
Here are more tips for playing the "You've Been Booed" Halloween game:
Get creative with your boo basket or bag. Fill it with unique treats or items that your neighbors will love.
Write a personalized message on your "You've Been Booed" sign. This will make the game even more special for your friends.
Don't forget to take photos of your boos so you can share them on social media with the hashtag #youvebeenbooed or #wevebeenbooed.
When should I start booing my neighbors?
You've Been Booed usually begins in late September and ends on Halloween night. It's a good idea to start booing a couple of weeks before Halloween so everyone has enough time to participate. You can also make it a whole operation by getting your friends and family involved.
What do you put in a boo basket?
A "boo basket" is typically a small gift basket given to friends, family members, or neighbors during the Halloween season. The idea behind a boo basket is to spread some spooky and festive cheer.
Here are some common items to fill your boo basket:
Halloween treats: Candy, cookies, cake mix, or other snacks with a Halloween twist, like pumpkin-shaped candies.
Small toys: Add small Halloween-themed toys, stickers, or temporary tattoos to add some fun to the basket. The Target dollar spot or the Dollar Tree is the perfect place to find some gifts for your basket.
Halloween decorations: Include small Halloween decorations like fake spiders, bats, or mini pumpkins to dress up your boo-tiful gift.
Pumpkin carving kit: You can add a pumpkin carving kit, complete with carving tools and stencils.
Halloween-themed crafts: Include a fun Halloween craft activity, like a DIY pumpkin painting kit, a spooky-themed coloring book, or some free Halloween coloring pages.
Seasonal candles: Some Halloween-scented candles like apple cinnamon, pumpkin spice, or candy corn scents can add a cozy and festive touch.
Halloween-themed socks or accessories: Add a pair of Halloween-themed socks, a Halloween hat, or other accessories like glow-in-the-dark bracelets.
Halloween movie or book: Consider adding a family-friendly Halloween movie or a spooky-themed book for the recipient to enjoy during the season.
Personalized note or card: Include a thoughtful note or card, signed "From your friendly boo," to add a personal touch to the gift.
How to assemble your gift basket and printables
Assembling your boo basket can be a fun and creative way to show someone you care, especially if you pair it with "You've Been Booed" printables for a Halloween-themed surprise! Here's a step-by-step guide for putting together your boo basket and adding the "You've Been Booed" printables:
Step 1: Gather your supplies
Before you start, make sure you have all the necessary supplies ready. Here's a basic list of what you'll need:
For the gift basket:
Basket, bag, or container: Choose a basket, bag, or container to fill with Halloween-themed items.
Filler material: Use shredded paper, tissue paper, or any other decorative material to fill the bottom of the basket.
Gifts: You can include goodies like candies, small Halloween toys, spooky decorations, glow sticks, and other festive treats and fun toys.
For the "You've Been Booed" printables:
"You've Been Booed" letter and sign: Grab a free printable letter and sign below that includes a friendly message and instructions for the recipient to keep the Halloween spirit going by "booing" someone else.
"We've Been Booed" sign: A free printable sign below that the recipient can display to let others know they've been booed.
Step 2: Print your printables
Find your favorite You've Been Booed printables below, download and print them on cardstock paper.
Step 3: Assemble the boo basket
Prepare the basket: Line the bottom of the basket with the filler material to create a visually appealing backdrop for the gifts.
Arrange the gifts: Place the gifts in the basket creatively. Larger items should go in the back, while smaller items can be displayed in the front.
Add the "You've Been Booed" printables: Include the "You've Been Booed" letter and the "We've Been Booed" sign in the gift basket. You can either place them on top of the gifts or tuck them in among the items.
Optional extras: If you want to add an extra touch, you can tie a Halloween-themed ribbon or bow around the handle of the basket or attach a small Halloween card.
Step 4: Deliver the boo basket
Be sneaky: The fun of "booing" someone is doing it anonymously. Leave the gift basket on the recipient's doorstep without revealing your identity.
Ring and run: After placing the basket, ring the doorbell or knock on the door and quickly run away to avoid being seen.
Spread some Halloween cheer: Encourage the recipient to participate in the tradition by booing someone else. The "You've Been Booed" letter should have instructions on how to participate.
Step 5: Enjoy the fun
Watch the joy and excitement unfold as your surprise basket of treats brings a smile to the recipient's face. The more people who participate in the "You've Been Booed" tradition, the more fun it becomes for everyone!
Free You've Been Booed Printables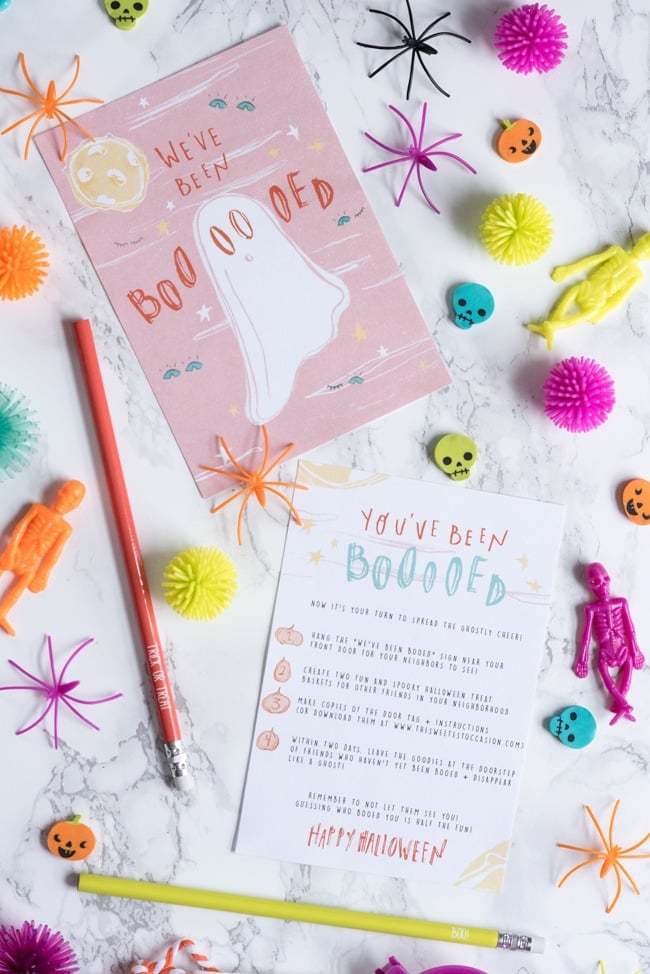 Get your hands on these adorable pastel Booed Halloween Printables!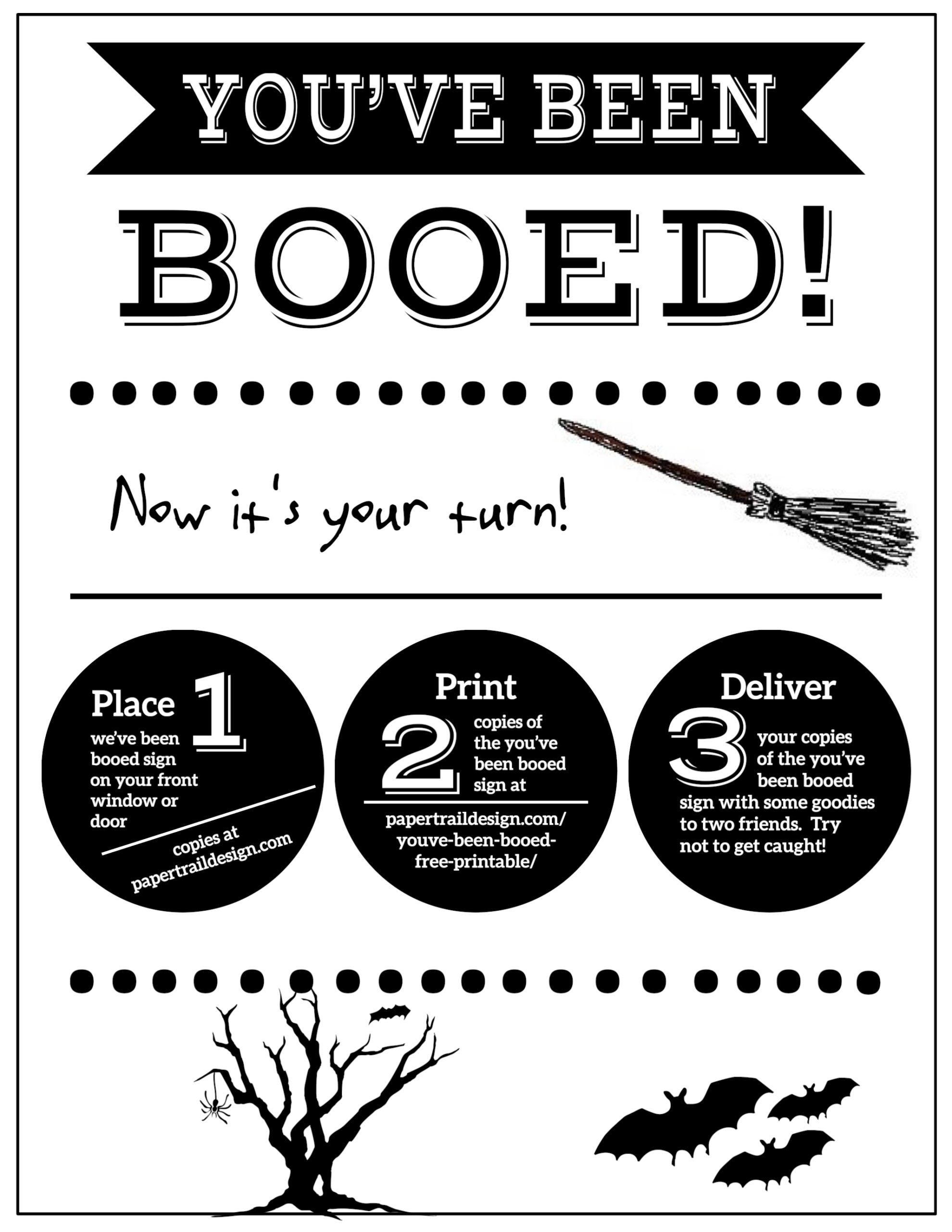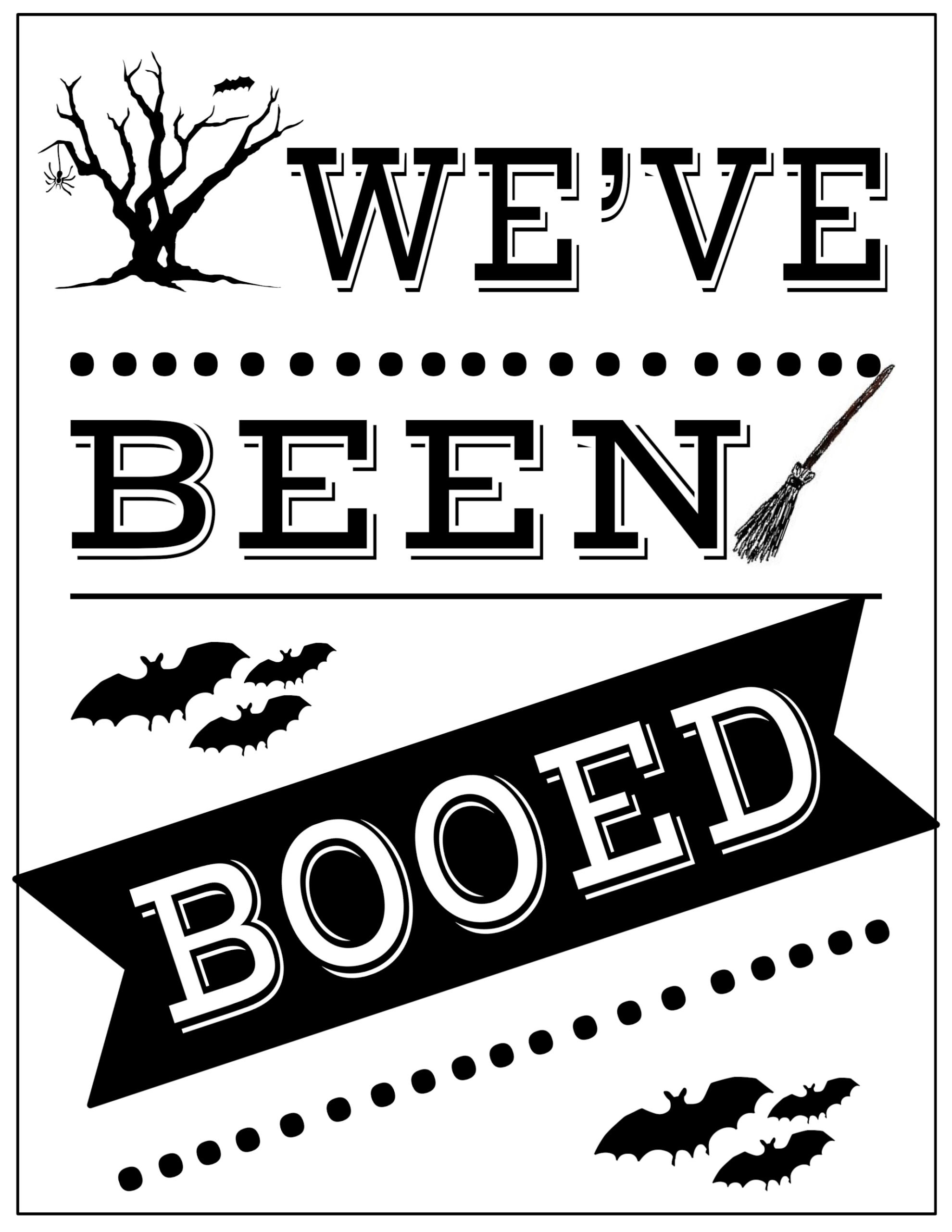 2. Grab these You've Been Booed, and We've Been Booed Printable Signs to add some friendly fun to the spooky season!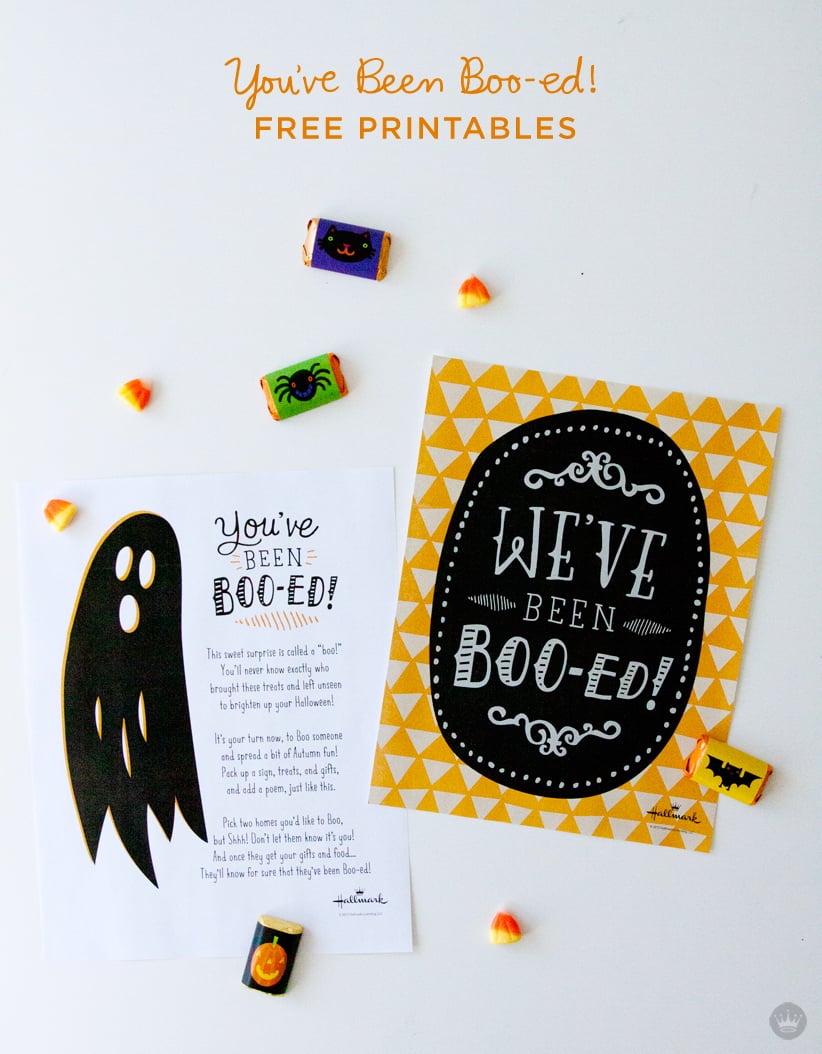 3. A friendly ghost left you a treat! These cute You've Been Boo-ed printables with a poem are the perfect addition to your basket of treats.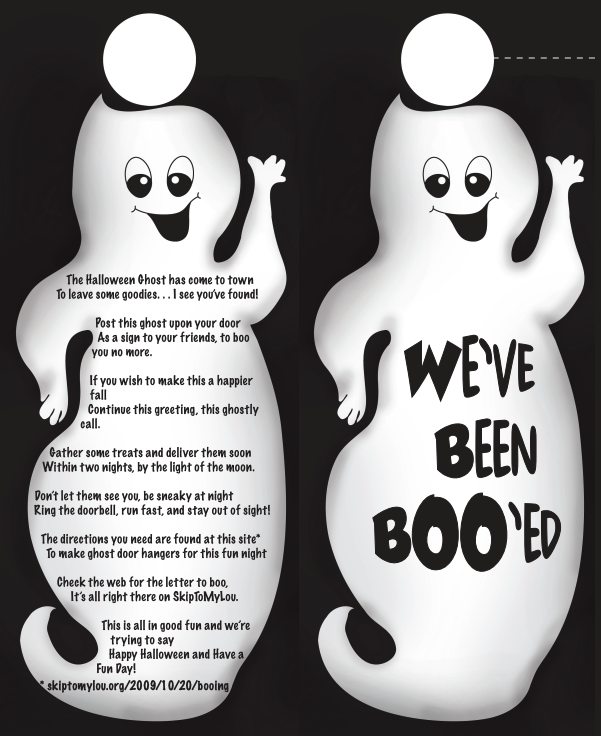 4. Surprise your neighbors with a little Halloween fun! Just print out this boo poem ghost door hanger printable and hang it on their door.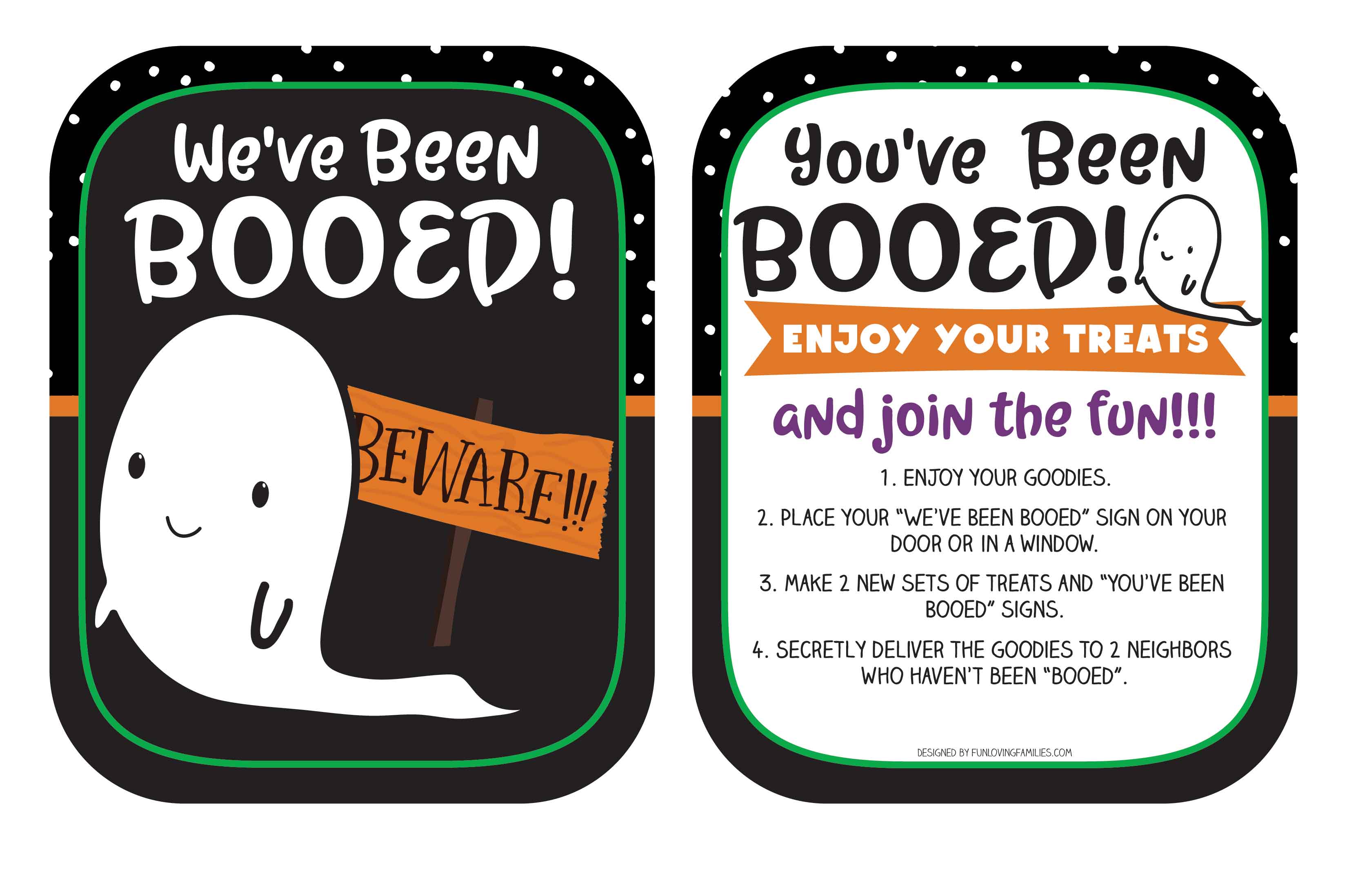 5. Download and print You've Been Booed Printable Signs to spread some Halloween cheer and start a fun tradition with your family.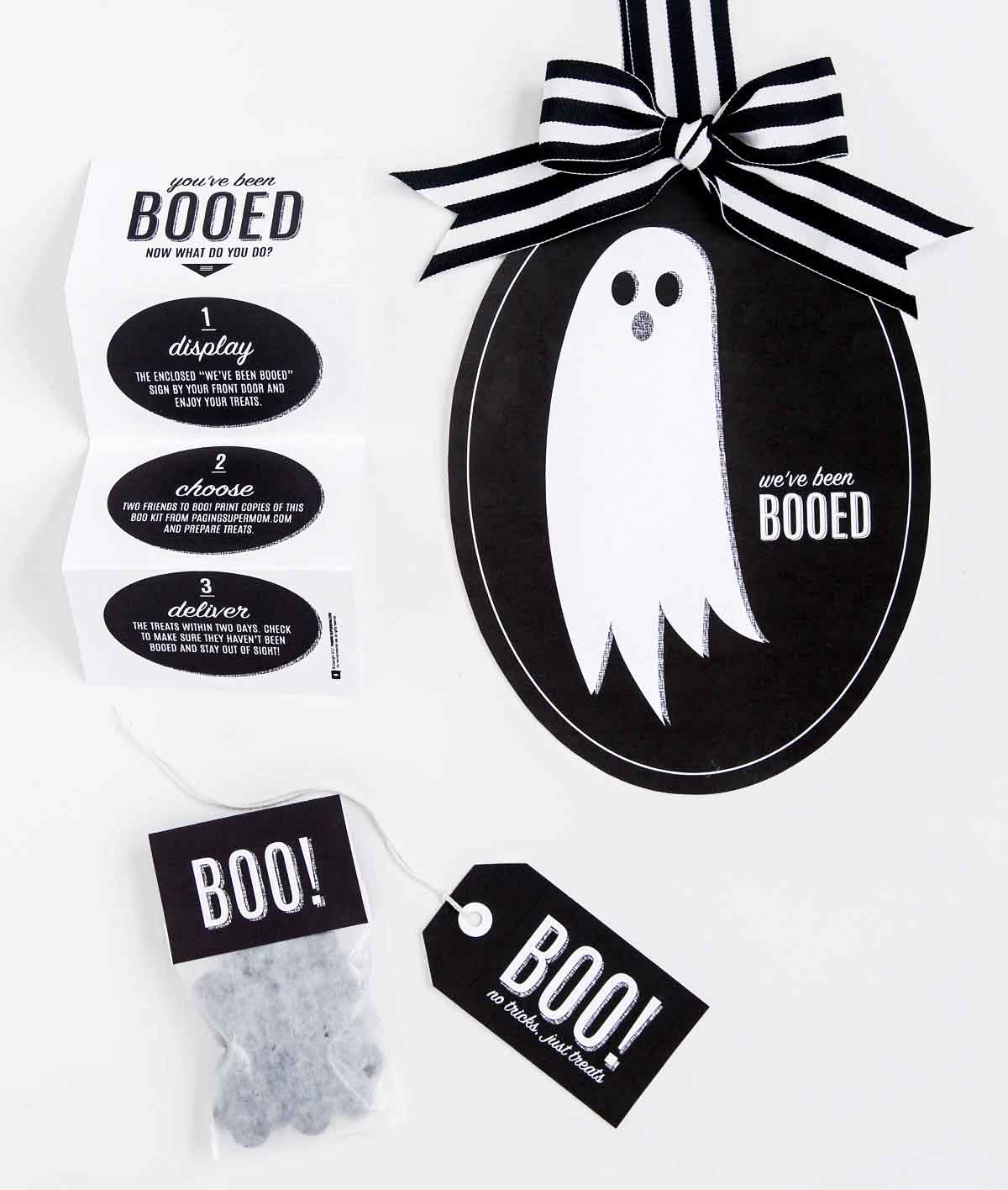 6. Get into the Halloween spirit with this free You've Been Booed sign + kit.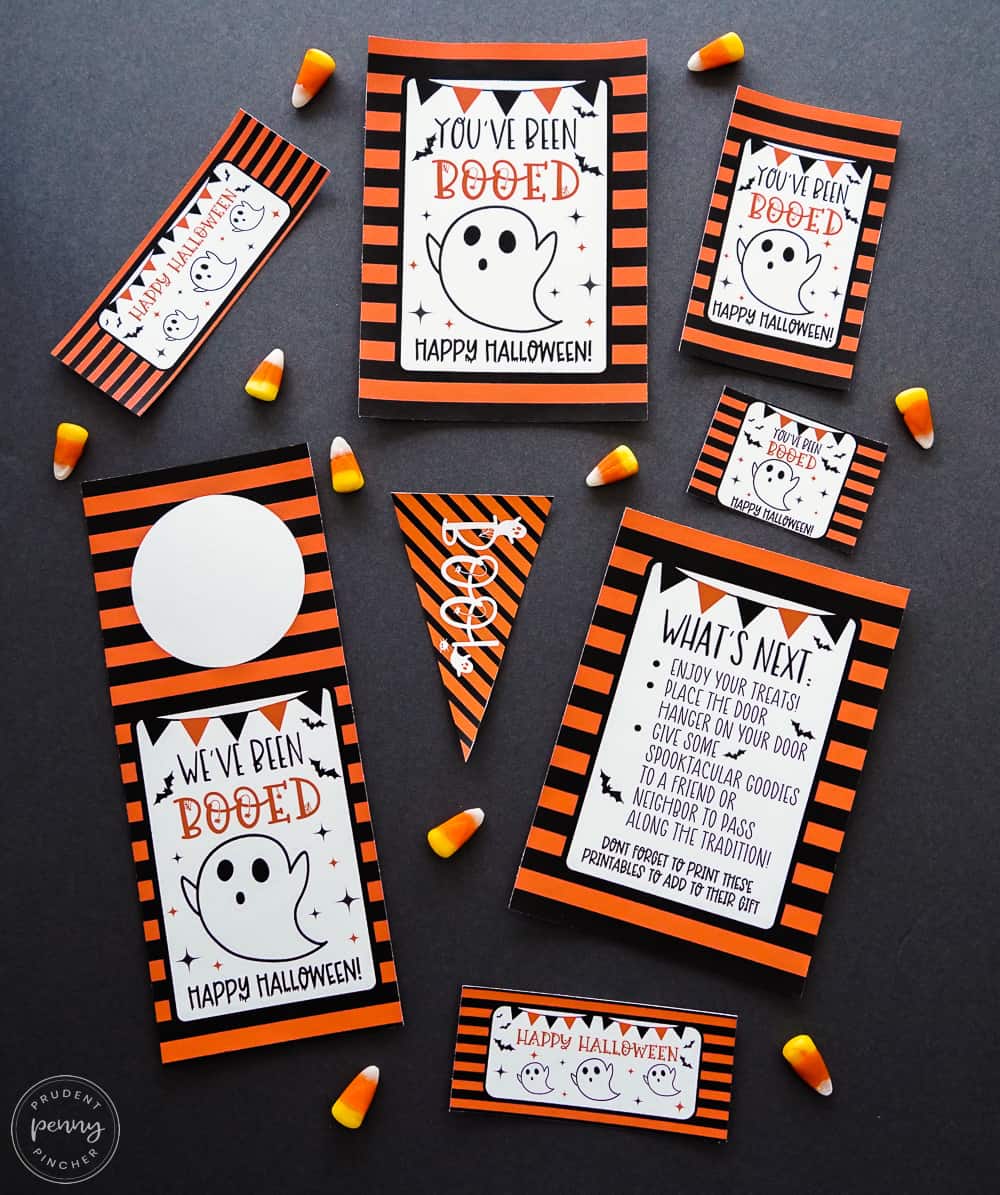 7. Boo your neighbors by printing these orange and black booed printables with instructions on how to play the fun Halloween game!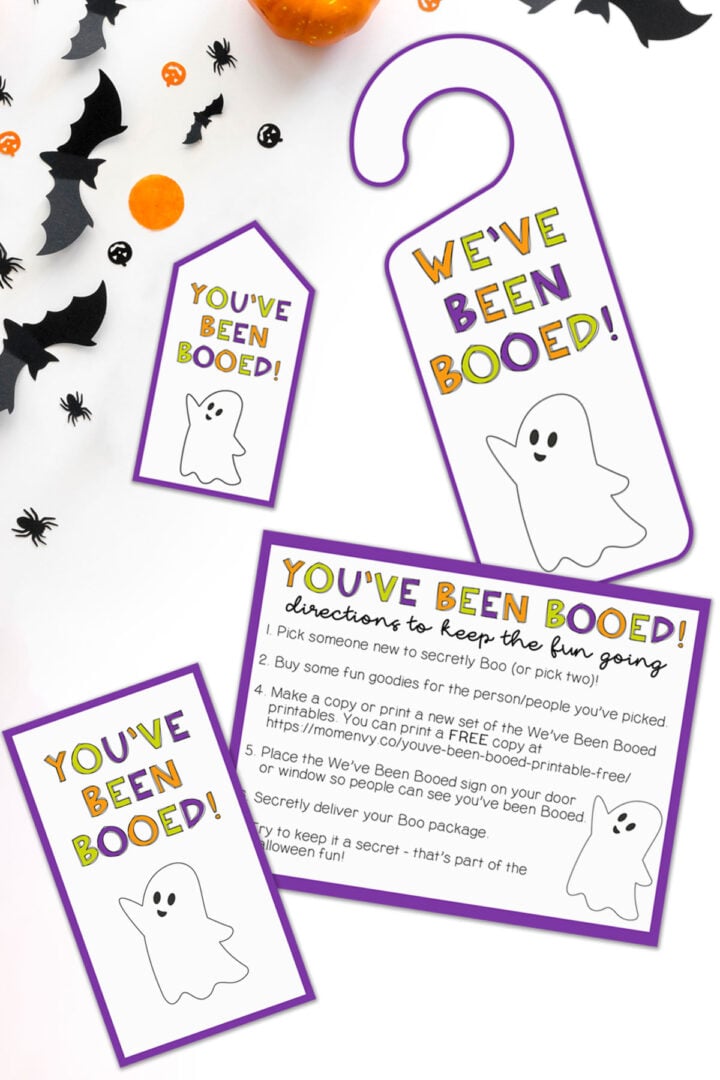 8. This fun and festive You've Been Booed Free Printable Set includes a door hanger, directions to keep the fun going, and signs.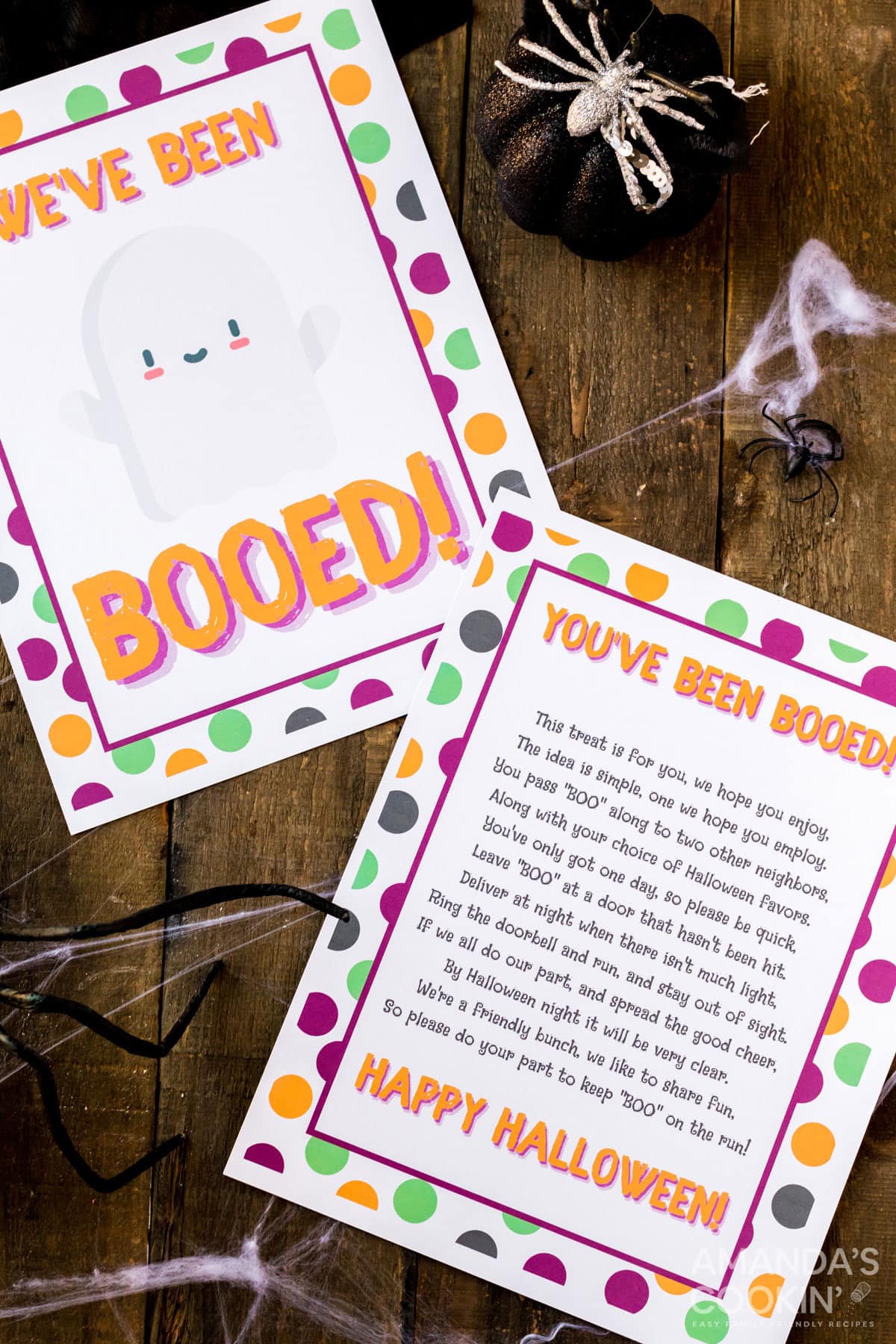 9. We love these colorful You've Been Booed printables that are perfect to add to your boo basket full of ghostly treats!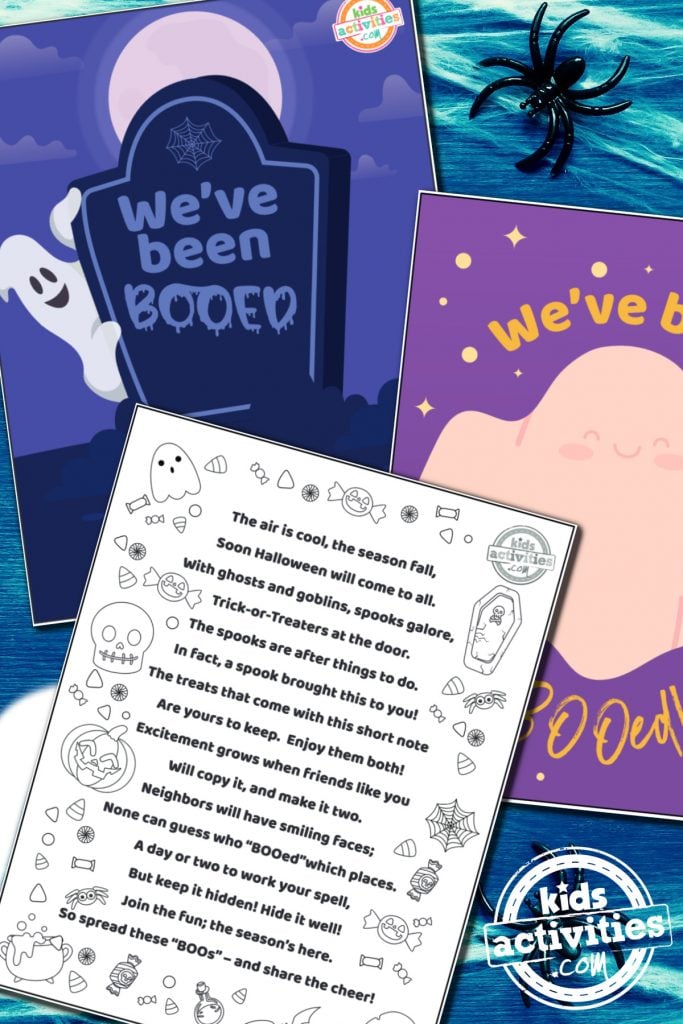 10. With ghosts and goblins and spooks galore … these You've Been Booed Printables are a great added touch to your Halloween surprise.
You've Been BOOzed for adults only
"You've Been BOOzed" is a popular version of the You've Been Booed game, but for adults only! The twist? Add some alcohol to "BOOZ" your friends!
---
The You've Been Booed game will quickly become a fun Halloween tradition during the month of October. Everyone who participates will certainly have lots of fun and a Happy Halloween!
Have you been "booed"? Let us know in the comments.
Grab more Halloween printables here: 35 free Halloween printables
See more Halloween fun: