DIY Hula Hoop Balloon Wreath


This is a sponsored post written by me on behalf of Devine Color. All opinions are 100% mine.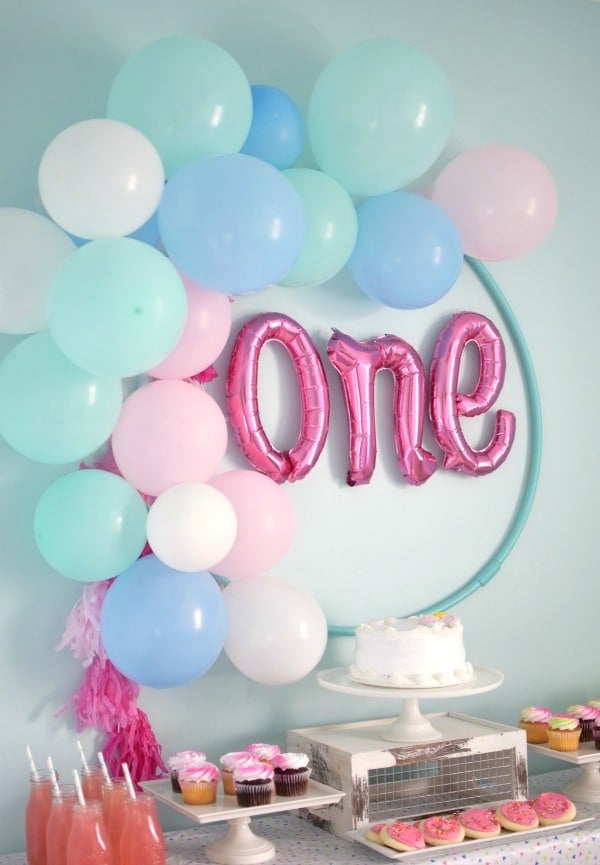 If you're looking for a fun, creative and super easy DIY party backdrop, then you're in the right place. I've been seeing a new party trend recently and I knew I definitely wanted to craft my own version of the DIY Hula Hoop Balloon Wreath! I love how it becomes the focal point of the dessert table and certainly an eye catcher! Devine Color + Target was all I needed for this DIY project. I picked up Devine Color by Valspar, which is in the Home Improvement section near the light bulbs. You can also order Devine Color products online at Target.com. For this project, I chose Devine Color – Ice. I also purchased some party decor from Target to complete the DIY Hula Hoop Wreath and dessert table.

Perks of using Devine Color products:
Allows for easy, attainable changes
Coordinates perfectly with Target décor
Available only at Target and Target.com
Here's a complete list of supplies needed for the DIY Hula Hoop Balloon Wreath:
Hula hoop (Target)
Devine Color by Valspar spray paint (Exclusively available only at Target and Target.com)
Drop cloth
Balloons in various colors and sizes (Target)
Clear Balloon Decorative Strip
Scissors
Tissue Tassel Banner (Target)
One Balloons (Target.com)
Clear Tape (Target)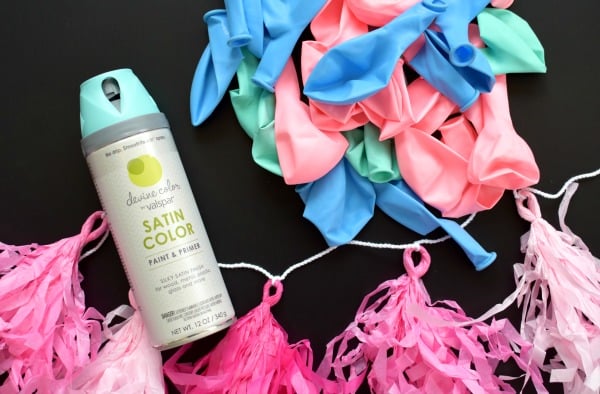 I got a hula hoop and then got to work transforming it with the gorgeous Devine Color spray paint – Ice! Devine Color spray paint is a paint and primer, so I only had to use a couple coats on the hula hoop. Drying time was about an hour so it was a quick and easy project!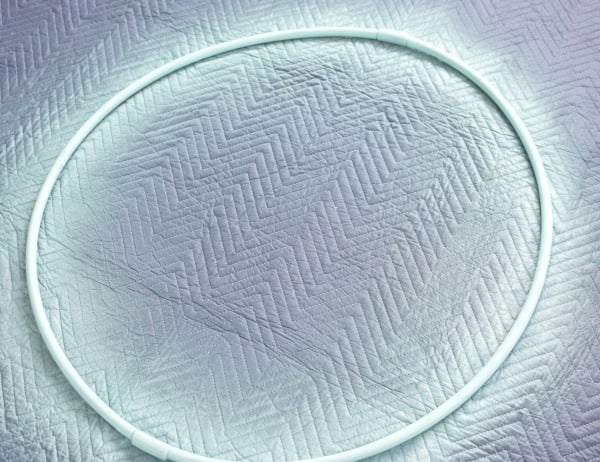 First, find a well ventilated space to spray your hula hoop. Then, lay down a drop cloth. I chose to do this project on my open sun porch. Spray your hula hoop by staying about 10 inches away. You want to avoid spraying too close to the object because the paint will not go on evenly. I have to say I really loved the color. It was exactly what I wanted for the party and matched the party supplies and theme perfectly.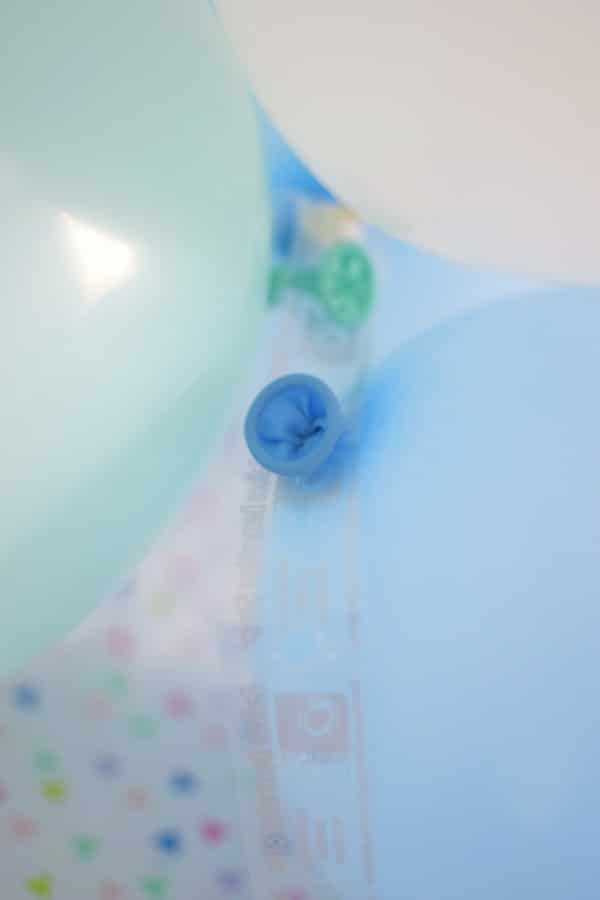 Next, blow up your balloons by alternating colors and sizes. Then take your balloons and add them to the holes on the clear balloon decorative strip. This is by far the easiest way to decorate with balloons! I found that it's easiest to do a few balloons at a time and then hang them. If you put the balloons on a long strip and try to attach all at once, it's hard to hang. Next, I added the pink ONE balloons to the center of the hoop and a pink tassel banner to the side to complete the look. Now that the DIY Hula Hoop Balloon Wreath is complete, you have a fun focal point above your dessert table! It's such a fun, unique and simple decor element for any party or event!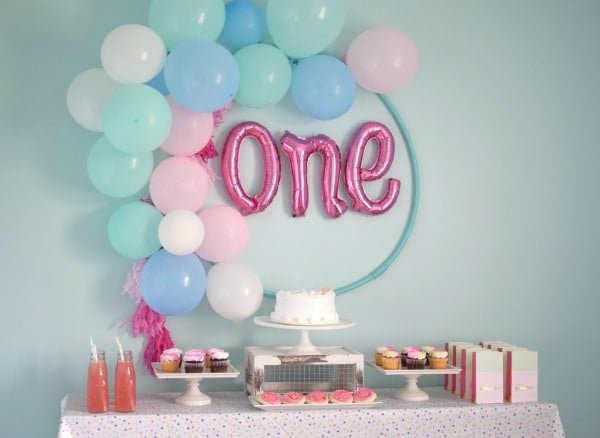 We used fun confetti party supplies from Target to add to our dessert table.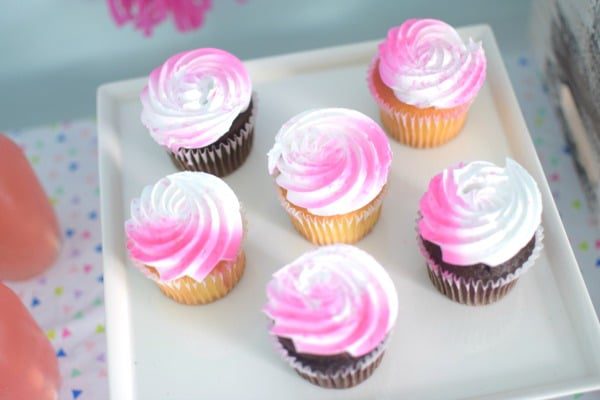 Birthday cake, cookies, cupcakes, and pink lemonade made this first birthday pretty sweet!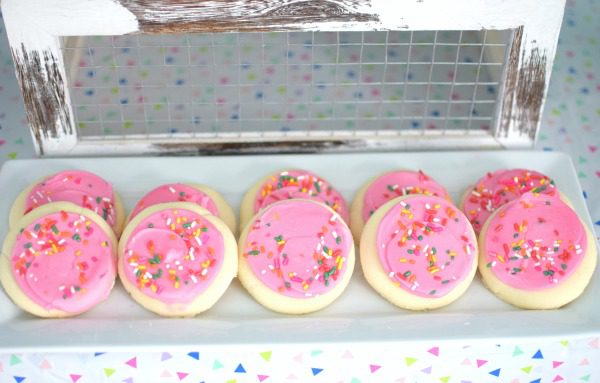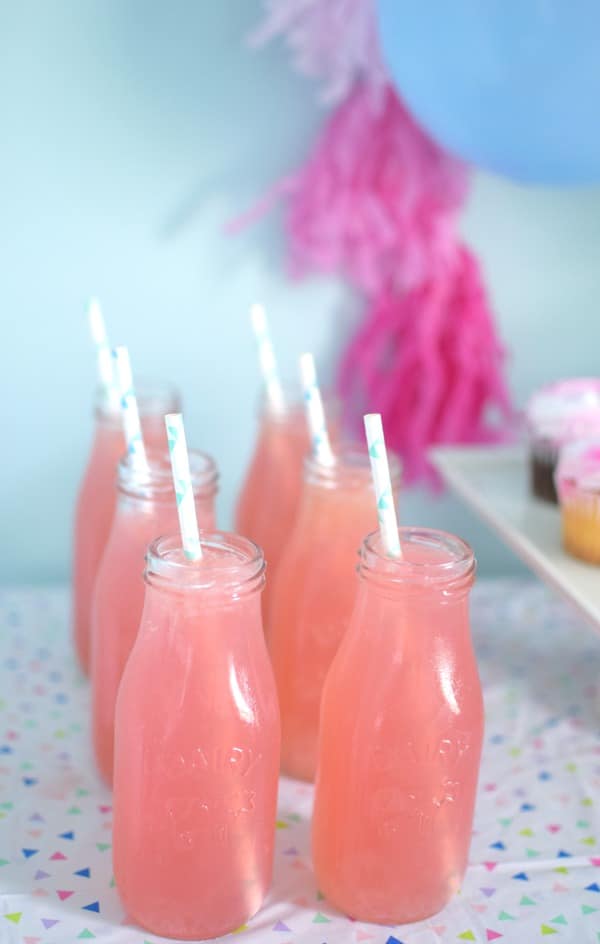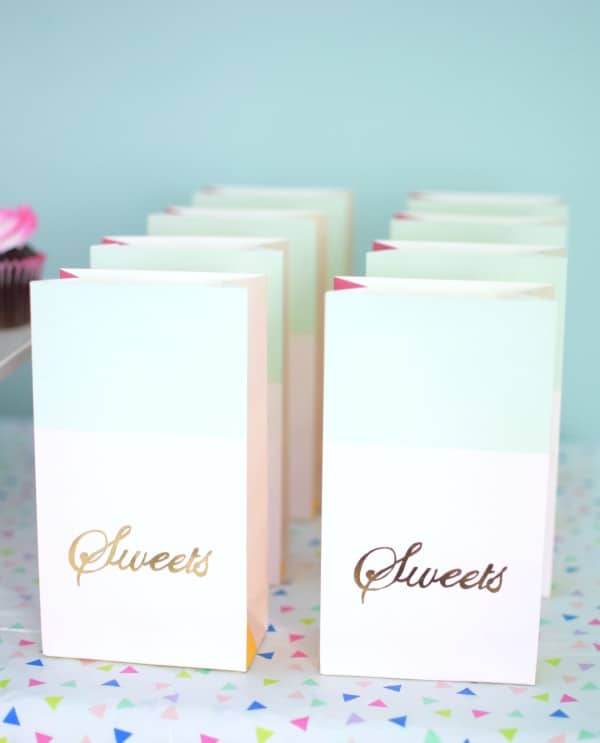 This DIY Hula Hoop Balloon Wreath is so easy that anyone can do it! It adds a simple yet fun and stylish element to any dessert table. What do you think of this easy party DIY? Let us know in the comments below!
Follow more project ideas and inspiration, follow Devine Color on Instagram.