Cinco de Mayo Backyard Party
Looking for Cinco de Mayo Party Ideas? This fiesta will give you some great inspiration to plan your next Mexican-themed event!
How fun is this Cinco de Mayo Backyard Party? Whether you're celebrating a baby shower, as in this case, or just getting friends together, fun will be had by all!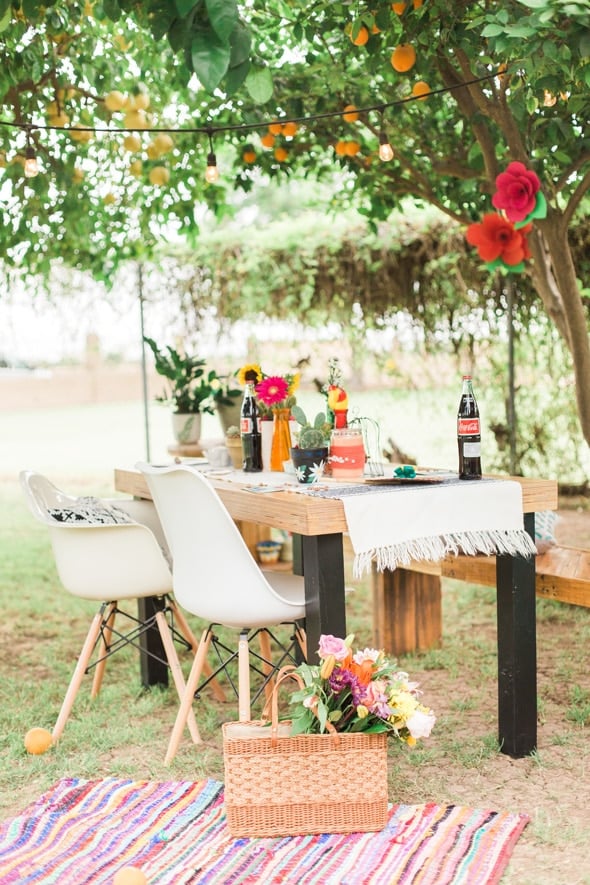 This ultra colorful backyard bash screams Cinco de Mayo and Mexican fun! This fun styled shoot was photographed by the talented Jen Jinkens Photography and her photos truly captured the spirit and fun of this Cinco de Mayo Backyard Party.
Martha, the owner of Emvee, chose the theme, which was perfect with the vibrancy of color that Cinco de Mayo brings, especially in the southwest! Emvee also provided all of the hair and make-up for the styled shoot.
The flower crowns and greenery were one of the favorite elements of this event! How gorgeous would these cacti and plants be for a Cinco de Mayo themed event?!
Even better? So much of the shoot was a DIY fanatic's dream! The flower crowns were made on-site, and one of the husband's vendors also made the table and benches. It's handy to have a woodworker in the family!
Beverages and candy were set up throughout the event. Mexican lollipops, along with Jarritos soda tied the theme together in the desert!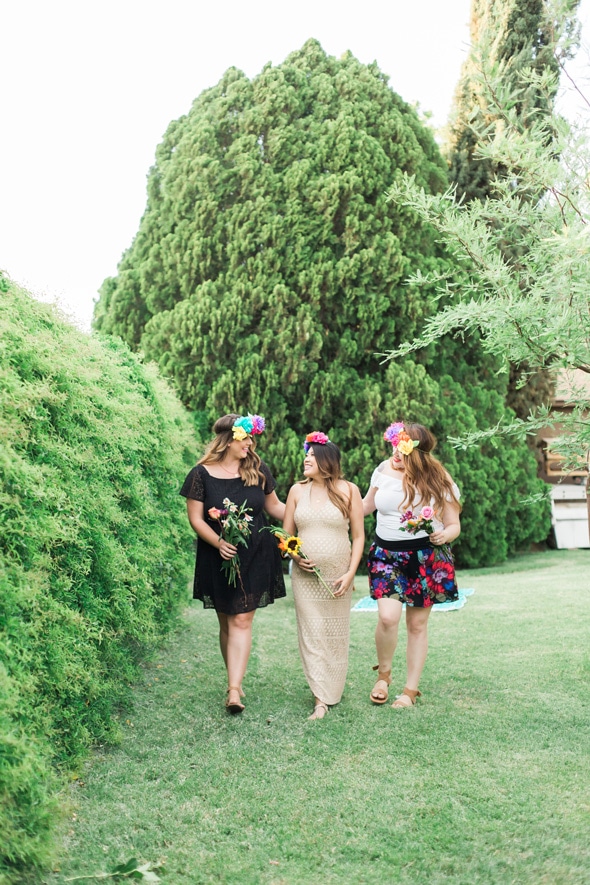 What a gorgeous and unique collaboration! If you're looking for some last-minute Cinco de Mayo ideas, this styled photo shoot will give you tons of inspiration!
Check out these other related features on Pretty My Party!