DIY Halloween Pumpkin Decorating Ideas
Yep, it's that time of the year when all you see is Pumpkin, Pumpkins, Pumpkins! I have to say I just LOVE it. Do you love getting crafty for Halloween? Do you love decorating pumpkins with your family? I know I do. Halloween is one of my favorite holidays and I'm always looking for fun ideas on how to decorate my home, what to craft and how to decorate all of those pumpkins from the local pumpkin patch!
We've rounded up some creative, fun and fantastic DIY Halloween Pumpkin Decorating Ideas that are just too BOO-tiful not to share!
No matter how you decorate your pumpkins for Halloween, there is something here for everyone. What's great about pumpkin decorating is that you can create any kind of pumpkin you want. You can have your pumpkin match your home decor or make it a piece of art by hand-painting your own design. You can even stick to the traditional route and paint a ghost or witch. Are you looking for more Halloween and party ideas? Sign up for our email list and receive our FREE ebook plus bonus party planner. What's your favorite DIY pumpkin design here? Let us know in the comments below.
DIY Painted Pumpkin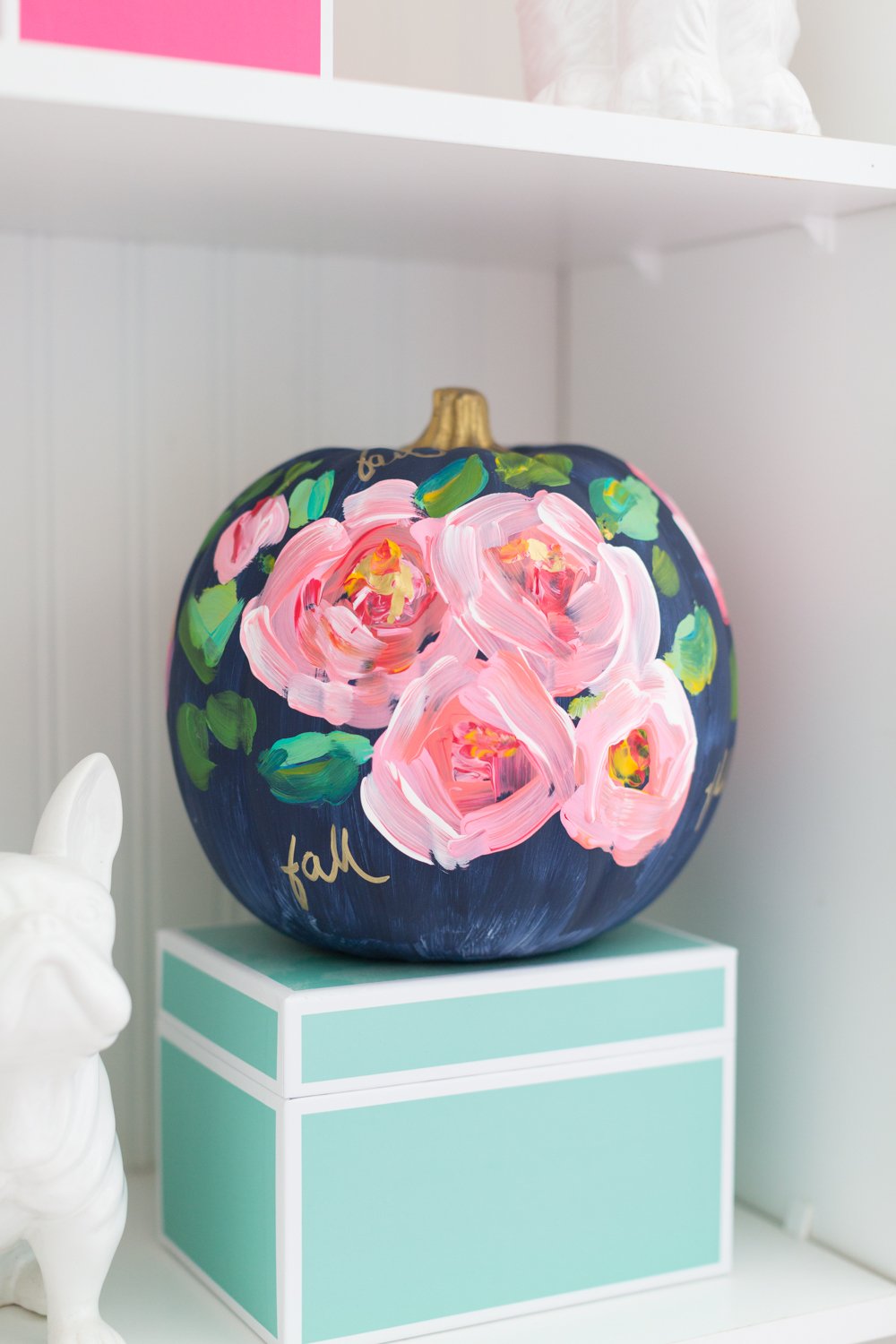 Check out more Halloween features on Pretty My Party here: