15 Crystal Geode Birthday Cakes
This geode cake trend is seriously "rocking the Internet!" I'm sure you've seen these gorgeous pieces of art on Pinterest as you're looking for party ideas! These cakes are not only for weddings, but you can incorporate them into your birthday parties, bridal showers, baby showers, and more! They are so gorgeous that they will definitely be the centerpiece of your celebration! Here are 15 Crystal Geode Birthday Cakes that will inspire you to take your party to the next level!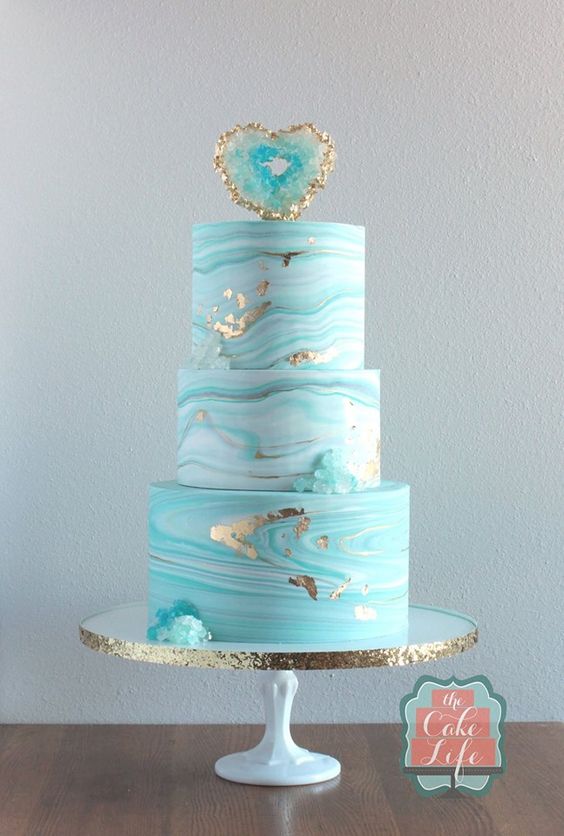 This pretty Light Blue Geode Birthday Cake can be used for any celebration! Think baby boy shower, wedding, or wedding shower!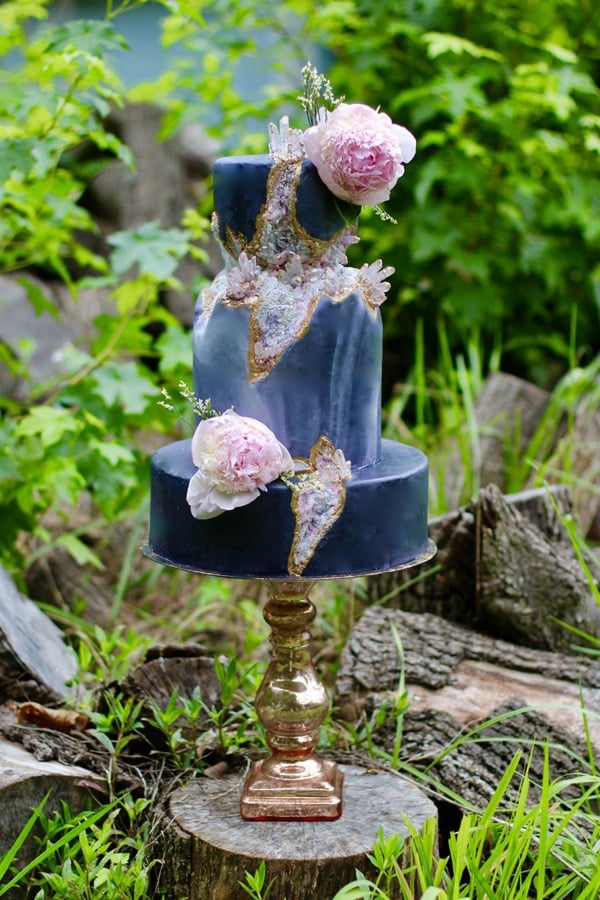 WOW! This stunning Blue Crystal Geode Cake would not only make the most perfect wedding cake, but you can have this steal the show at a birthday party or bridal shower!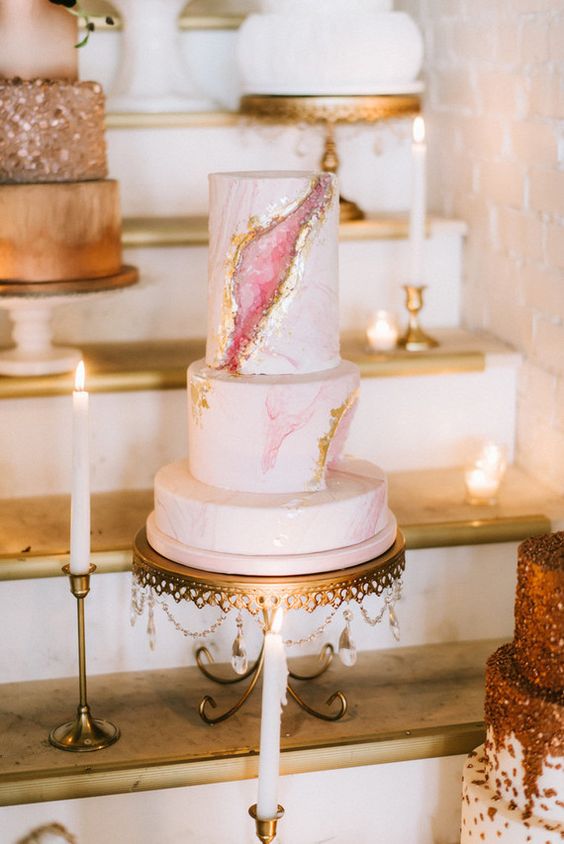 This pretty Pink and Gold Geode Birthday Cake is surely fit for a princess. How awesome would this be for a baby girl shower or a princess birthday party?!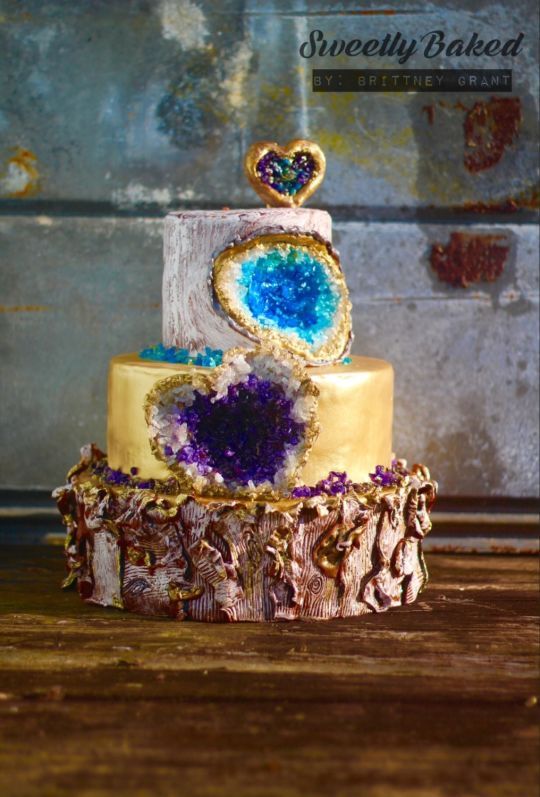 This creative Rock Solid Love Cake is perfect for a wedding, rustic themed bridal shower or woodland themed birthday.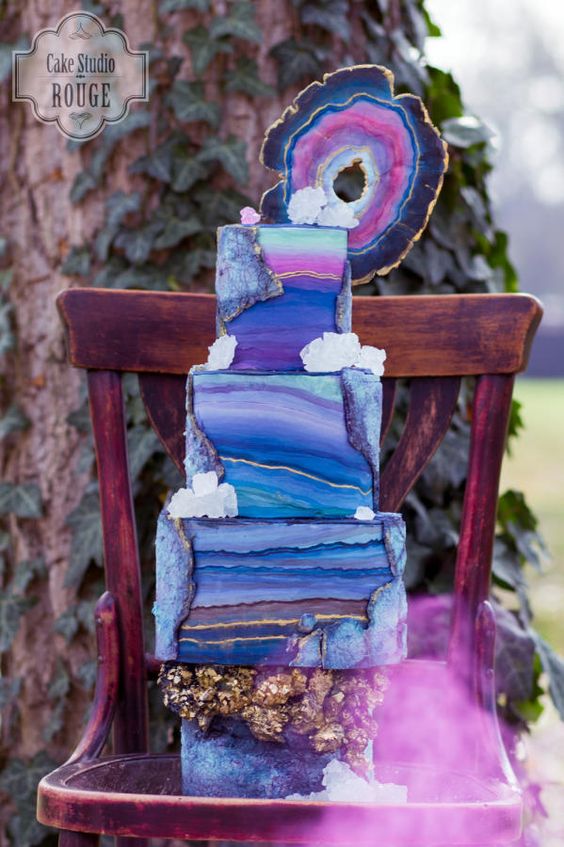 We can't take our eyes off this AH-MAZING Purple and Blue Geode Cake! Add this to a watercolor themed birthday and everyone will go crazy over this masterpiece!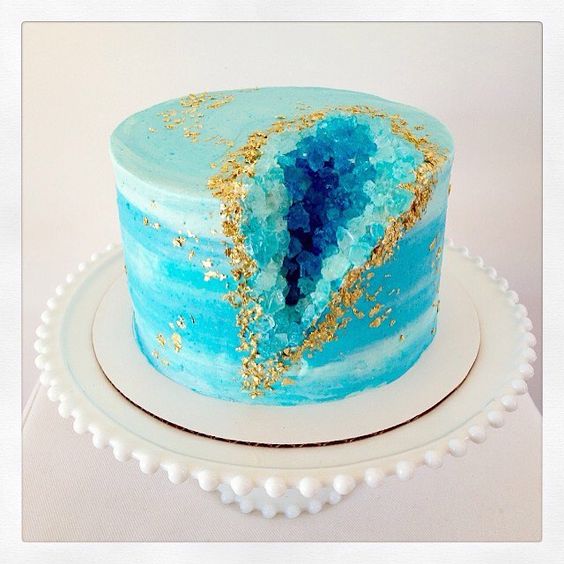 This Blue and Gold Geode Cake is truly a work of art and would be perfect for a baby shower, birthday or small shower or wedding!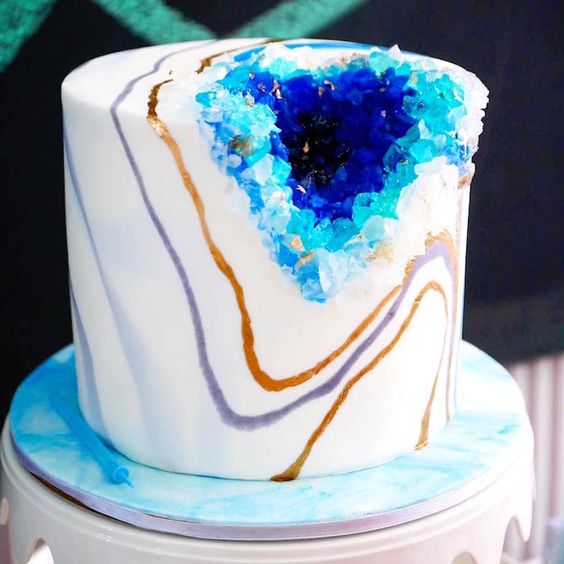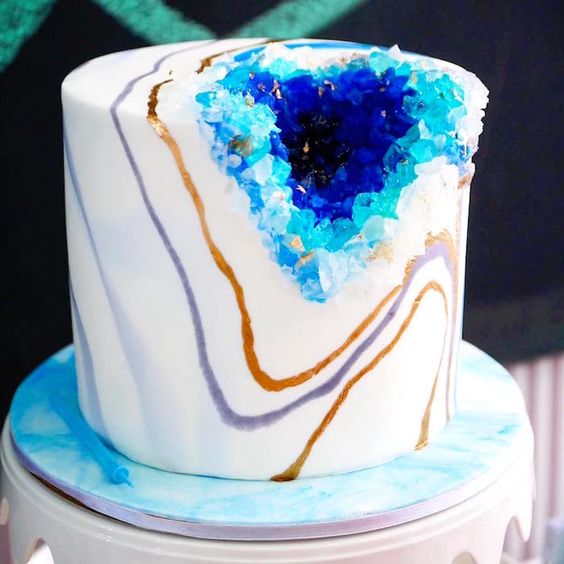 Here's another gorgeous Blue Geode Cake to feast your eyes on!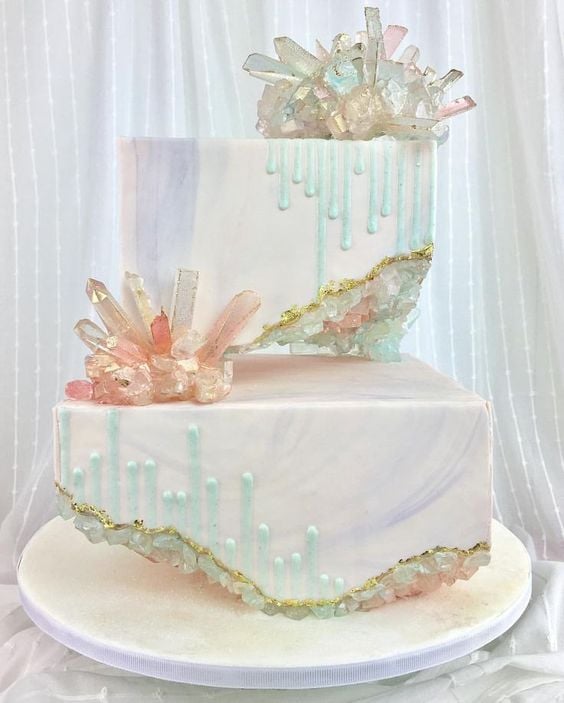 This incredible Pastel Geode Cake has me thinking mermaid or unicorn party. What do you think?!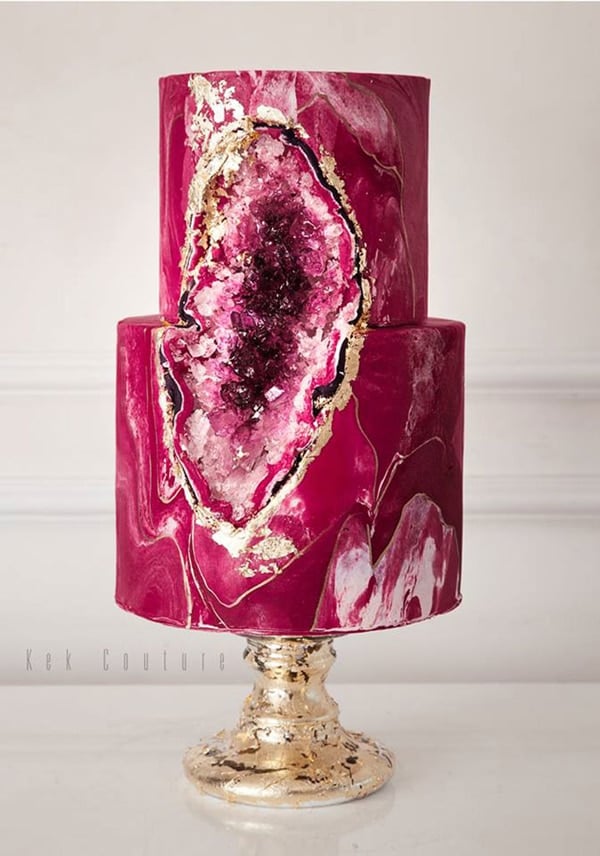 The deep, rich colors in this wonderful Red and Pink Geode Cake has us memorized.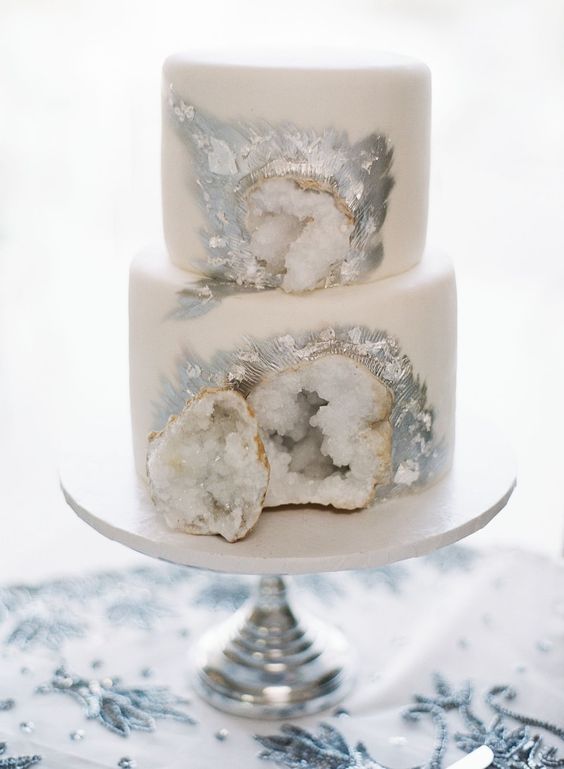 This chic Silver and White Geode Cake is perfect for a winter wonderland theme!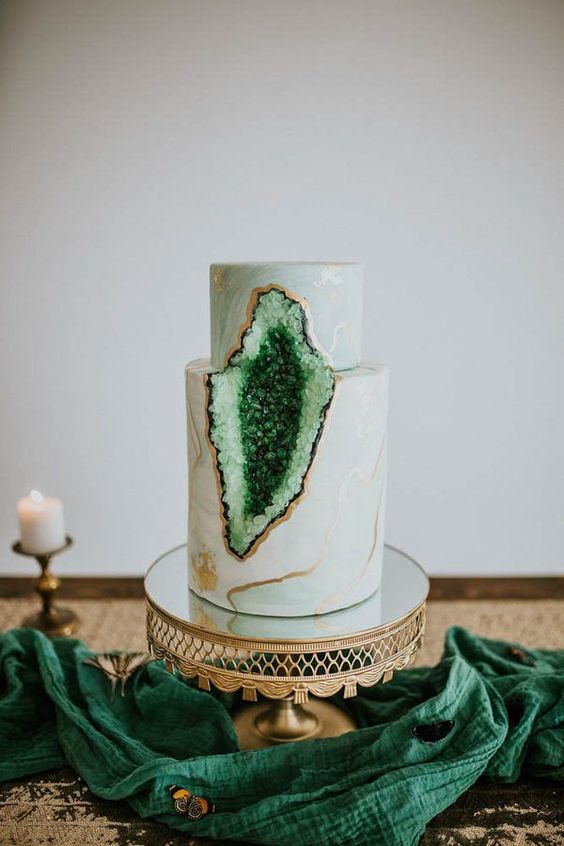 This Emerald Green Geode Cake is absolutely stunning!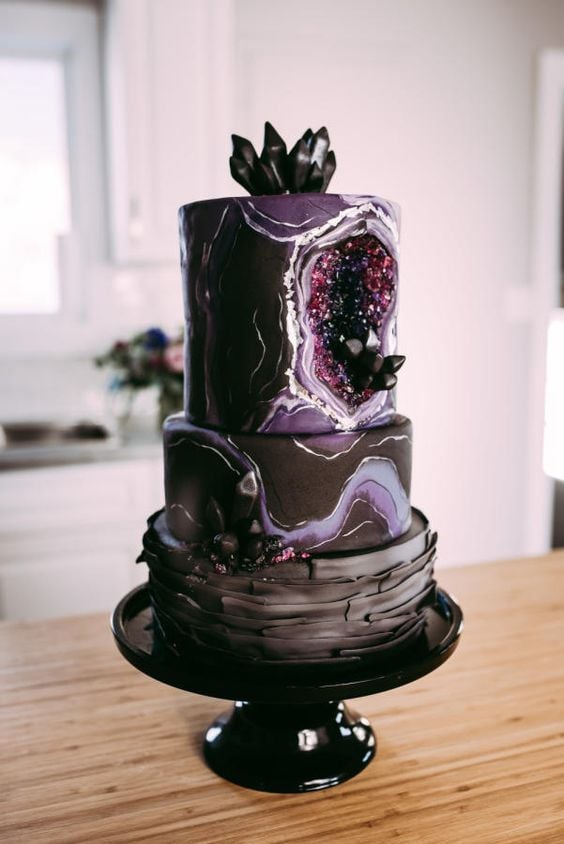 This cool Purple and Black Geode Cake reminds us of those fun galaxy cakes don't you think?

Any little girl would LOVE this Pink Heart Geode Cake!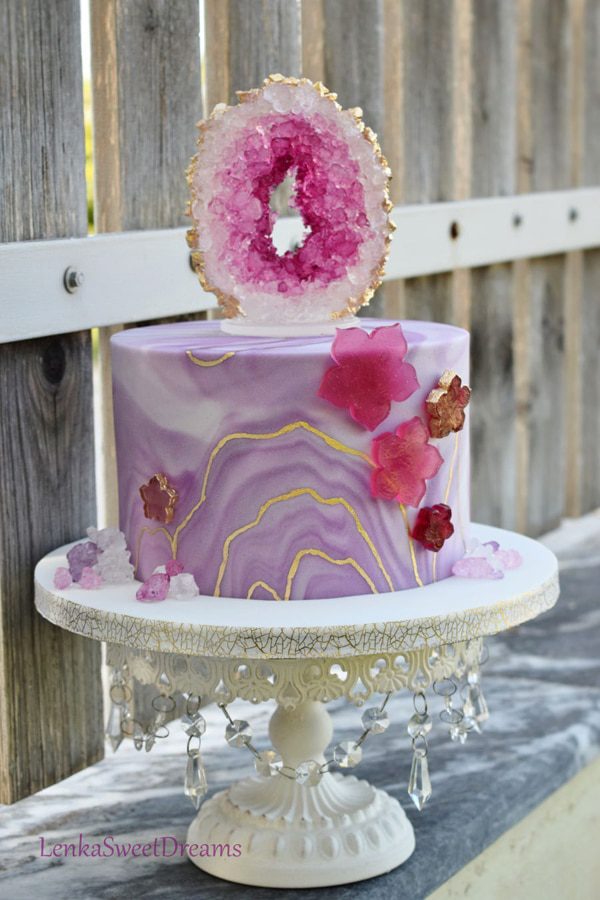 This stunning Purple Geode Cake with Flowers would be any girl's party dream!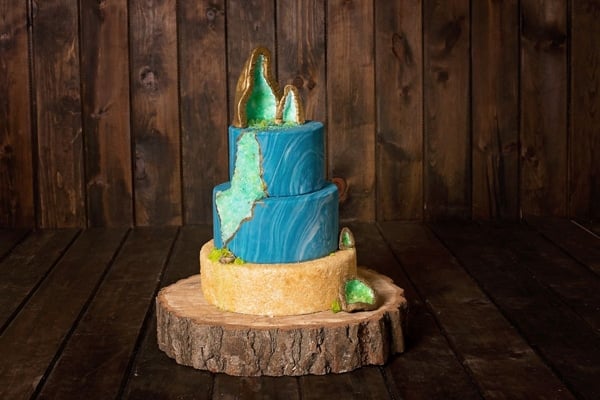 This Blue and Green Geode Cake reminds us of the beach and sand and would be perfect for a summer beach party!
Which of these 15 Crystal Geode Birthday Cakes are a party must-have for you? Let us know in the comments below! Looking for more party ideas? Don't forget to follow us on Instagram @prettymyparty and Pinterest and join us in our private Facebook group.
SaveSave
SaveSave
SaveSave
SaveSave
SaveSave