Cookie Monster 1st Birthday
A classic Cookie Monster Birthday Party is an adorable theme for a first birthday party!
Lauren of Being the Borquez's planned the most adorable Cookie Monster 1st Birthday for her son Logan. This Cookies & Milk Party Theme feature none other than every child's favorite cartoon character … Cookie Monster!
If you're looking for Cookie Monster Party Ideas, this party is full of fun and easy DIY party ideas. We love the creative Cookie Monster's footprints leading to the desserts, along with all of the other Cookie Monster party supplies and decorations, food, cake, desserts and favors.
Cookies Monster 1st Birthday Party Ideas
Adorable Cookie Monster 1st Birthday Cake
Cute Cookie Monster Cupcakes
Blue Monster Milk
Personalized Cookies and Milk Dessert Table Backdrop Sign
DIY Cookie Monster Hanging Pom Pom Decorations
DIY Personalized Cookie Monster Table Cover on Dessert Table
Cookie Monster Wreath Decoration
Cookie Monster 1st Birthday Supplies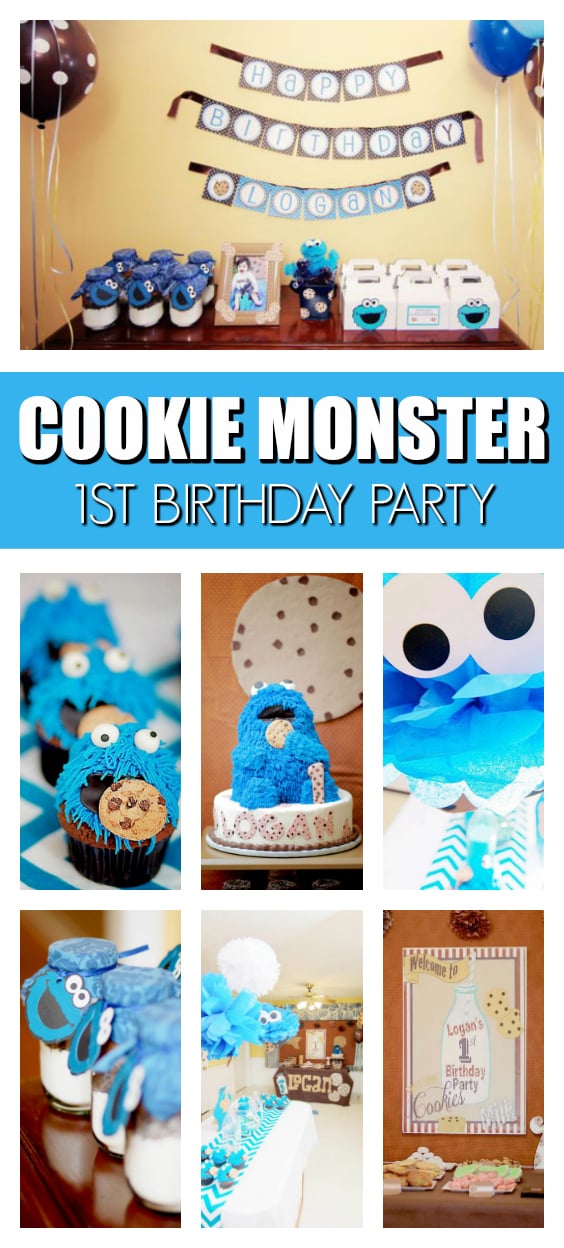 See also: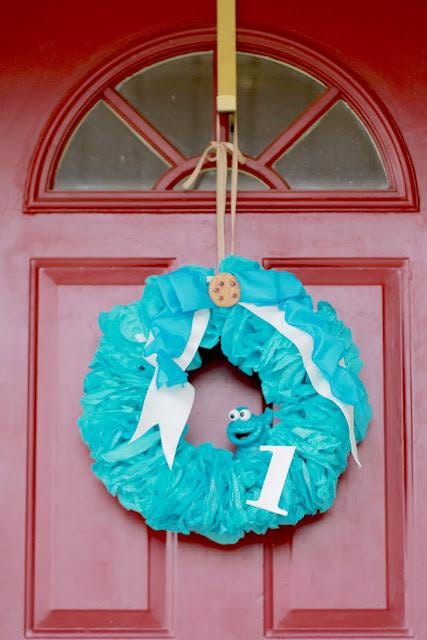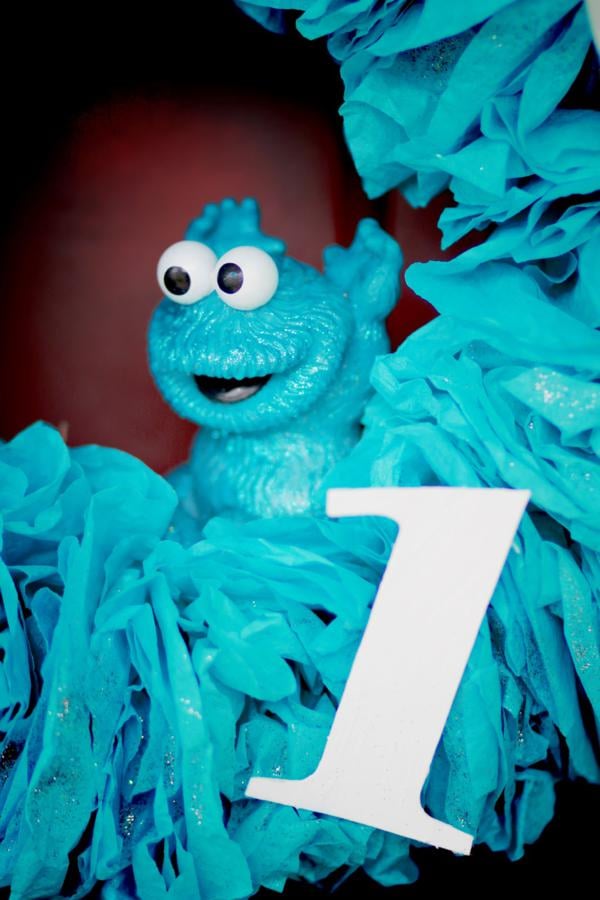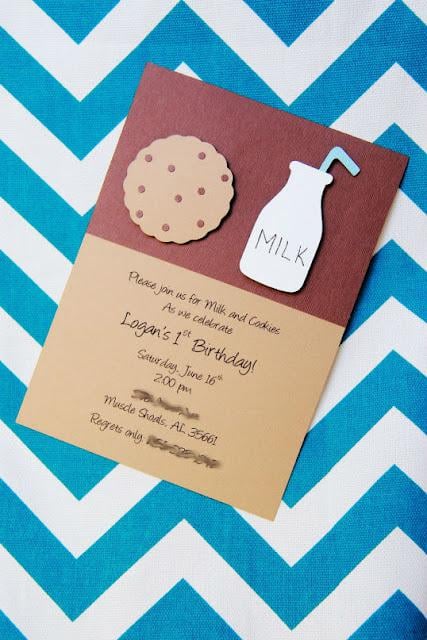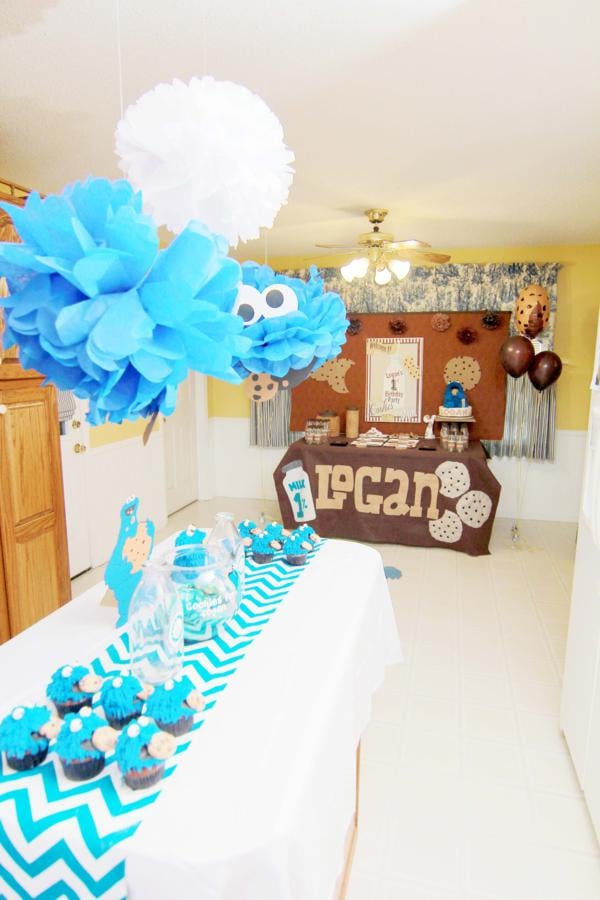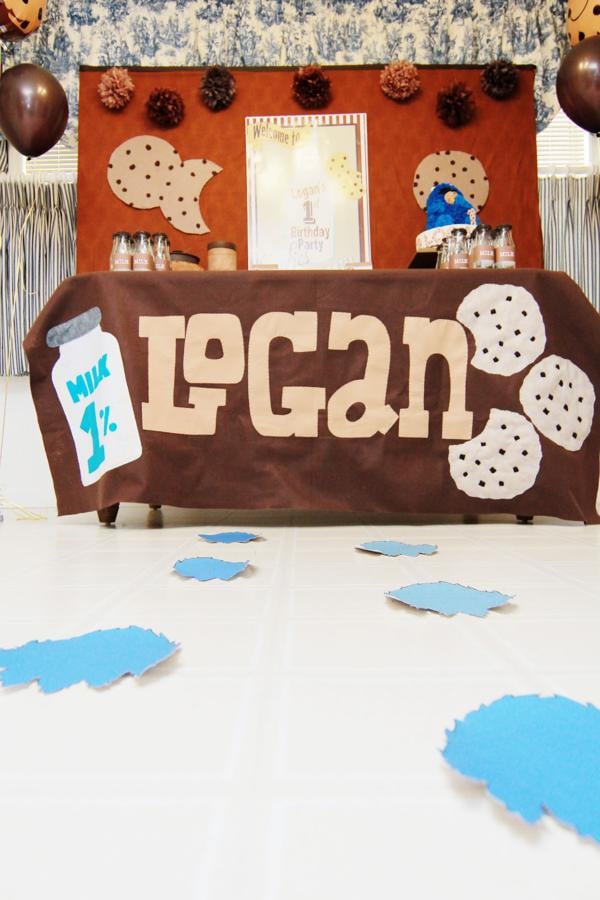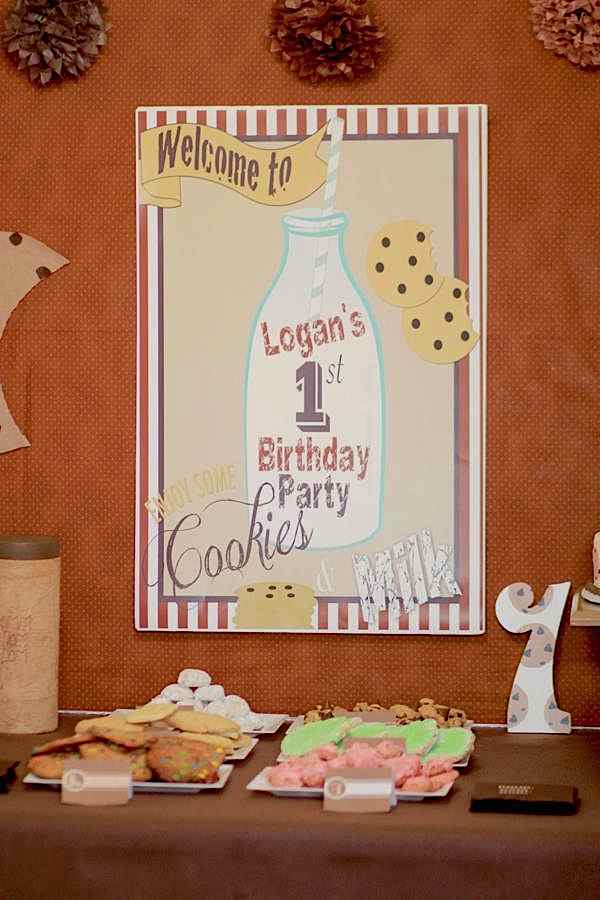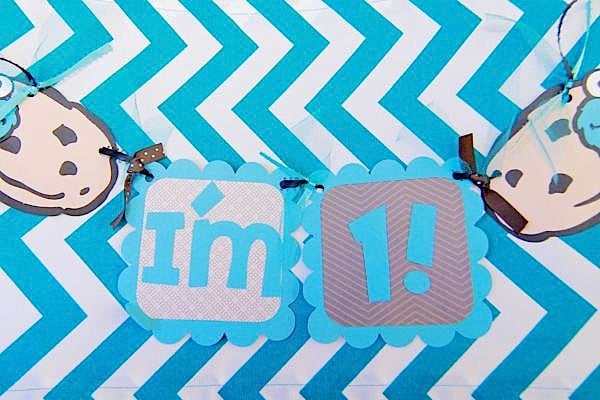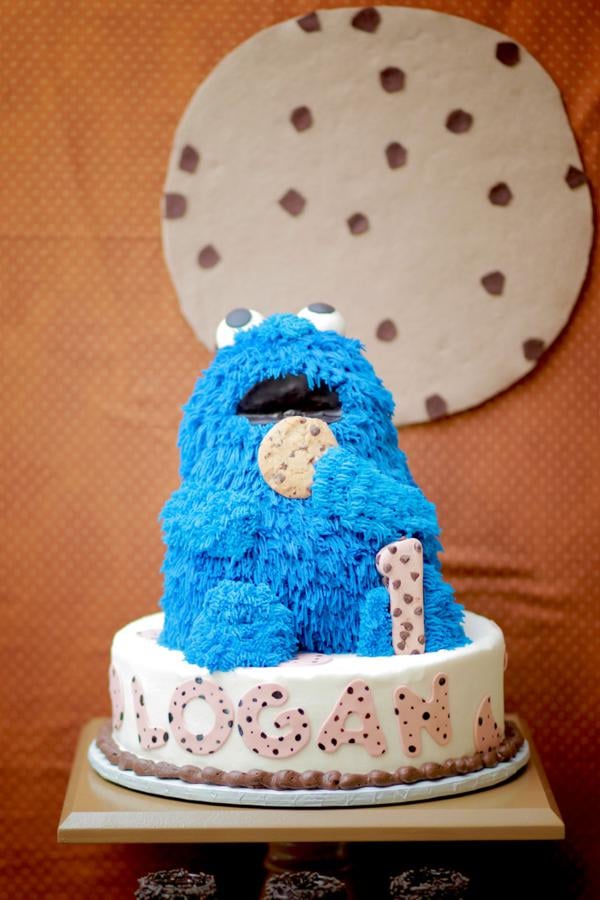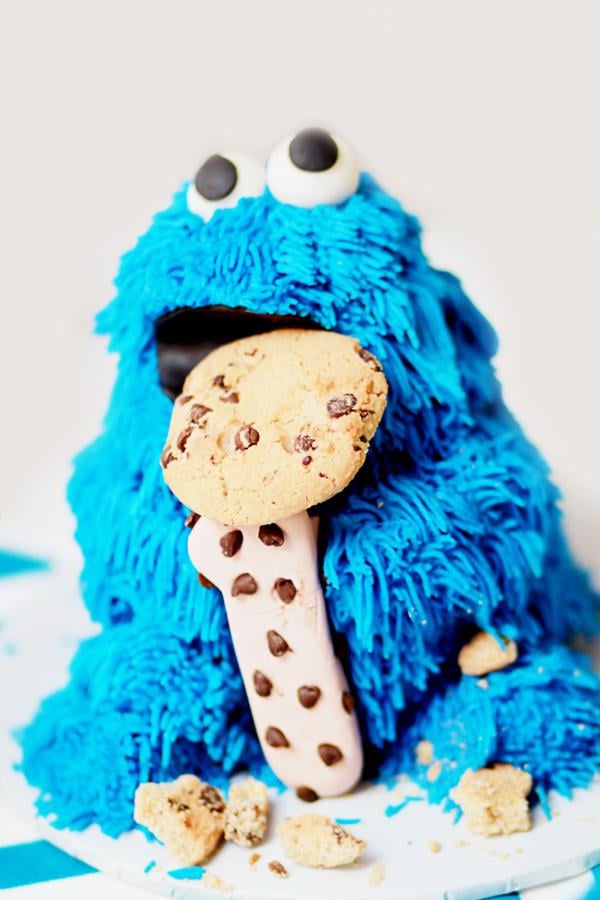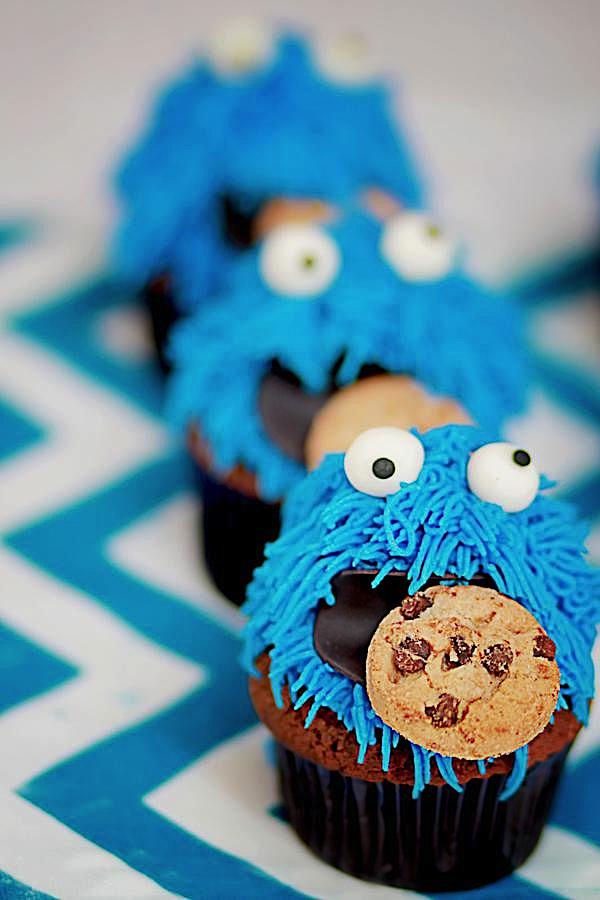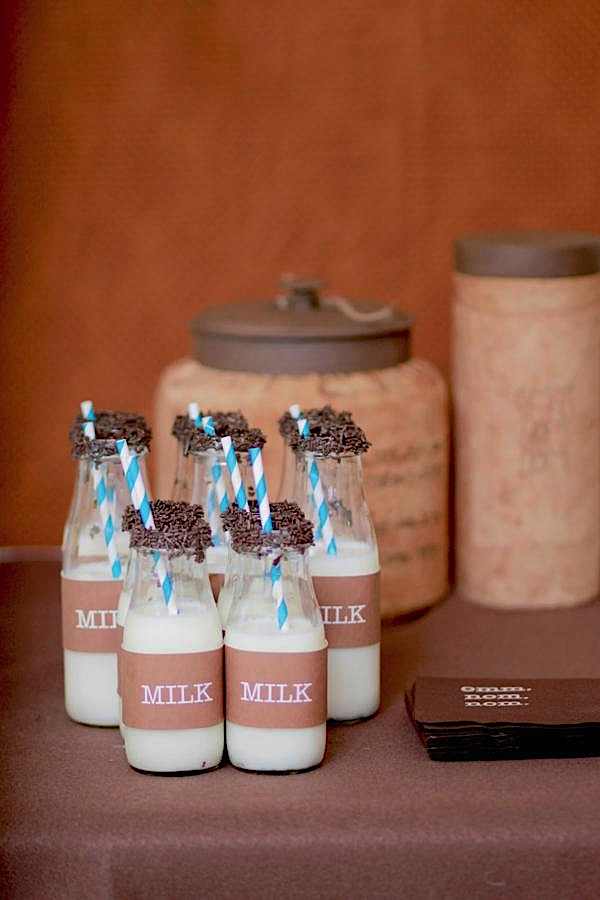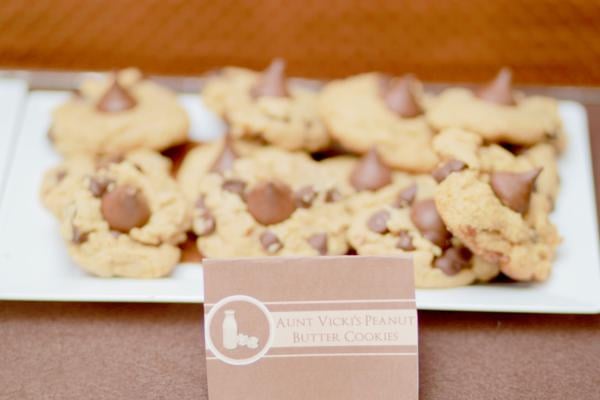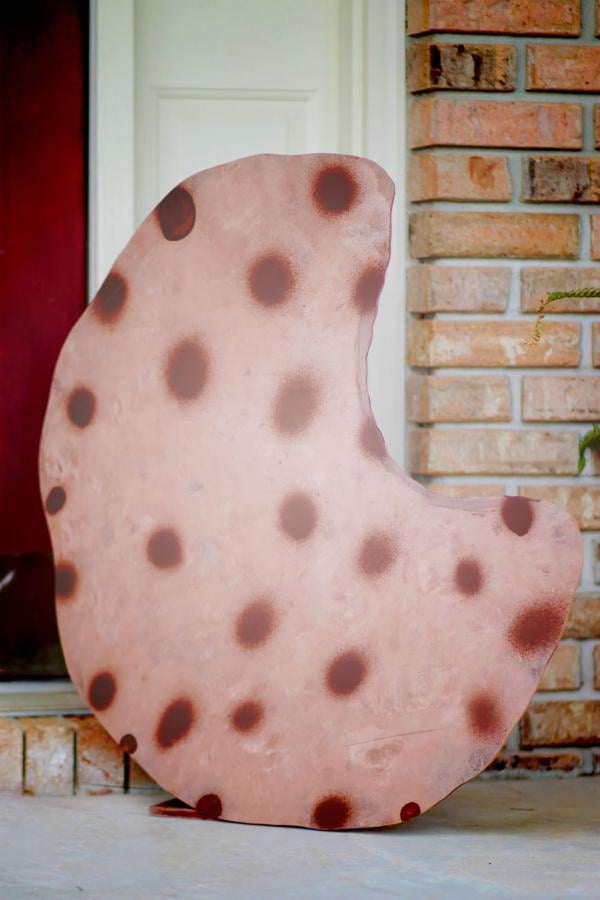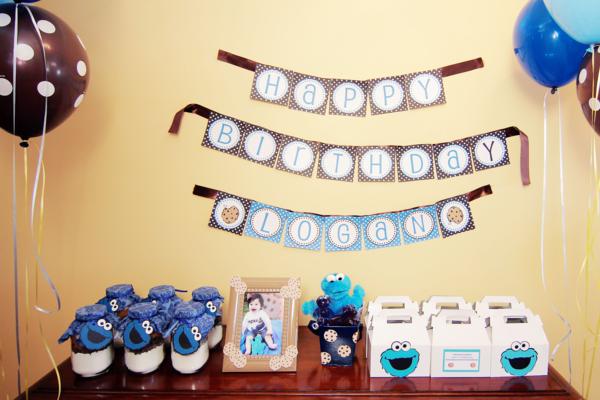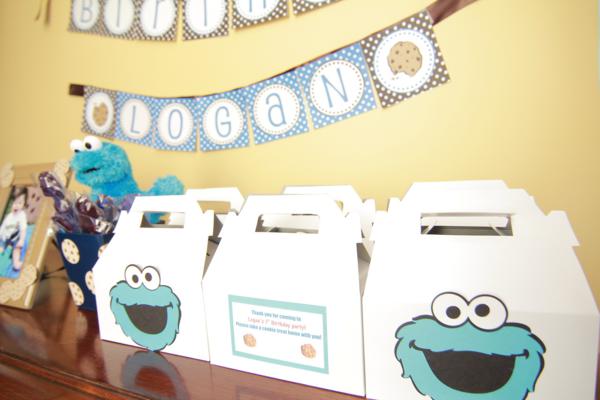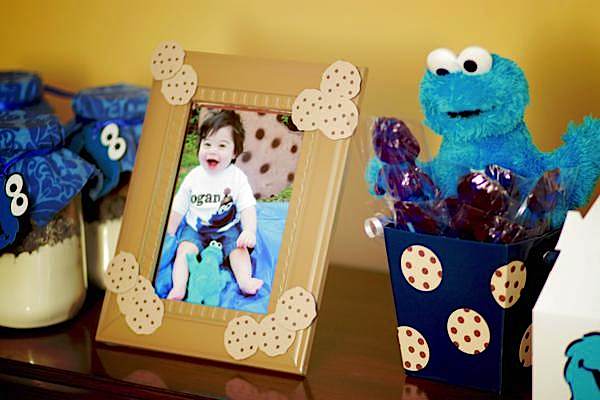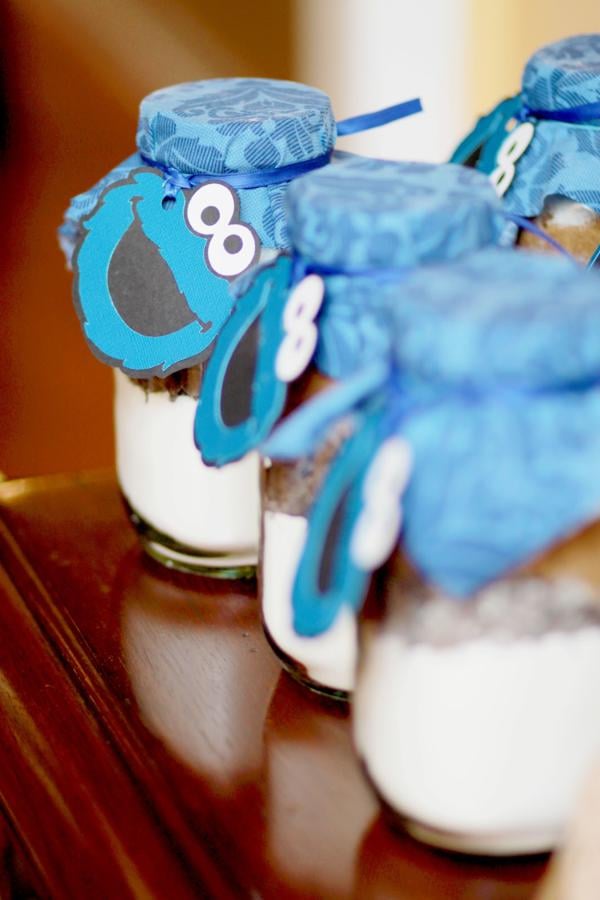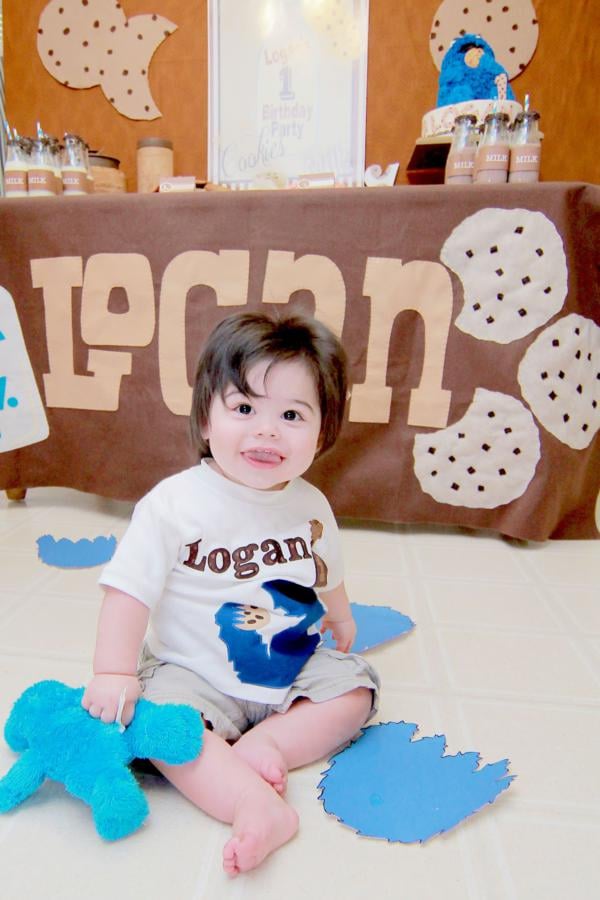 In Lauren's words: "When I started planning Logan's first birthday party the first two things that came to my mind is his love for milk and his unique, sweet personality. A cookies and milk party for my little one seemed like an obvious choice. I wanted the feel of a classic cookies and milk party, but I also wanted to make sure that Cookie Monster himself played a role. After all, he snuggles with a plush Cookie Monster every night before bedtime. And lets be honest, who doesn't adore Cookie Monster?!
I wanted to make sure that this party had an intimate and sentimental touch. It was a family only affair and I asked each family member to bake their favorite cookie. Those cookies, along with a Cookie Monster cake and cupcakes were served to our guests. Milk was the obvious drink of choice. I wanted to make sure everything was cohesive.
The color scheme was brown and blues. The focal point was the dessert table that the cookies and main cake were featured on. That area I wanted to be primarily brown with the idea that as you grazed on cookies galore, the color scheme would then carry you to the kitchen island, where blue as well as Cookie Monster, become the focus. To tie the areas together, I had Cookie Monster footprints leading the way. All things are blue in the monster's world even the blue "monster milk" and blue cookies served there.
Lastly, for the favor table there were two choices of favors. Since the party was family oriented, we had many adult guests. Cookies in a jar mixes served as the adult favors and take home cookie monster boxes were for the children to bag up their favorite cookies from the party. We had a wonderful party. We had a smiling one year old the entire time that eventually was blue from head to toe. It was everything a first birthday party should be with the main ingredient being lots of love from a family that adores him. Lots of cookies didn't hurt either!"
What's your favorite details in this Cookie Monster 1st Birthday? Let us know in the comments below.
For more party ideas, follow us on Instagram @prettymyparty and Pinterest and join us in our private Facebook group.
Party Vendors
Photography: Danielle McCann Photography
Cake & Cupcakes: Hot Mama's Bakery
Tabledrop: Linckids
Cookies & Milk Graphic Backdrop: Talove
Cookie Yard Prop: Adorable Decorations
Cookie Monster Wreath: The Knock Knock Factory
Invites: Scrap Your Story
Printables: BabyBuns Designs
Check out these fun products below for your Cookie Monster party:
Sign up for a FREE Trial of Amazon Prime and save money on shipping costs!