Boys Airplane Birthday Party Ideas
Go Up, Up and Away with these Boy Airplane Birthday Party Ideas!
This boy's blue and orange Airplane Birthday Party features fun party supplies and decorations, a matching airplane birthday cake and sugar cookies, airplane Rice Krispie pops, cupcakes with the birthday boy's first initial, and more!
AIRPLANE PARTY SUPPLIES and DECORATIONS:
SEE MORE PARTY IDEAS HERE: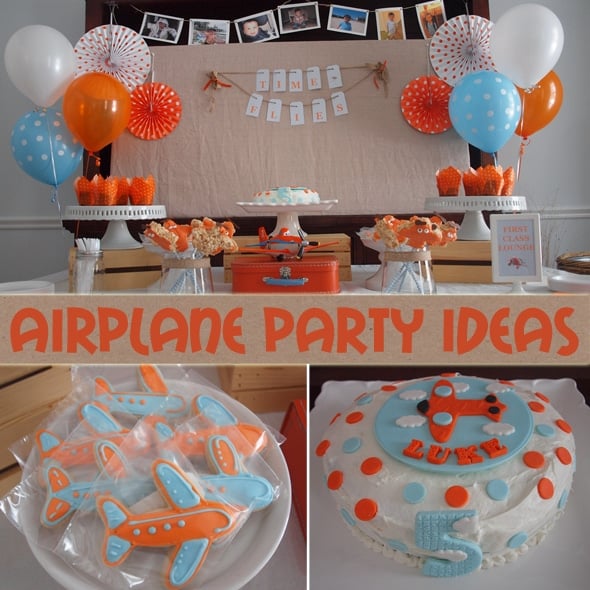 Party passengers were upgraded to first class at this little boy's airplane birthday party! Julie of My Classic Party styled a truly memorable celebration for her 5-year-old son Luke. Inspiration for the party came from the Disney movie "Planes." An Orange and blue color palette, polka dot decorations, and airplane themed foods and desserts made this party complete. The "Time Flies" dessert table featured photos of the birthday boy surrounded by fun orange and white polka dot paper fans.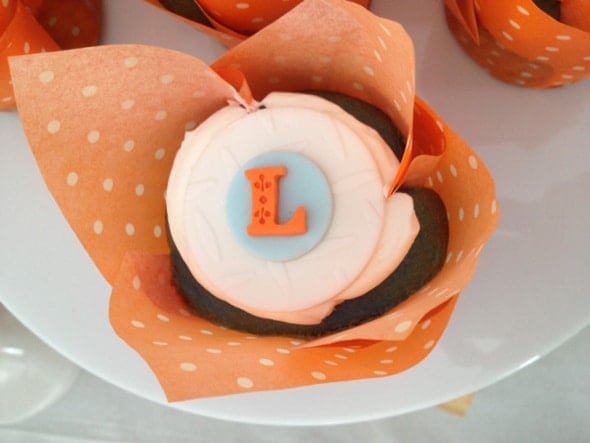 Guests enjoyed delicious airplane themed cupcakes and cake from Les Pop Sweets in the "First Class Lounge." Airplane shaped Rice Krispie Pops were also served. Blue and orange airplane shaped cookies by The Sugar Co. were taken home for guests to enjoy!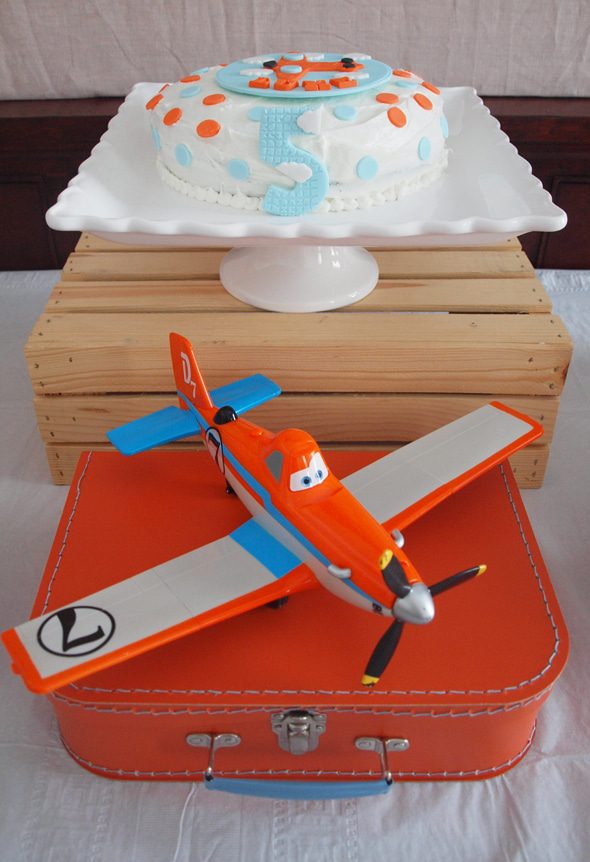 Dusty made a safe landing right on the dessert table just in time to enjoy some cake!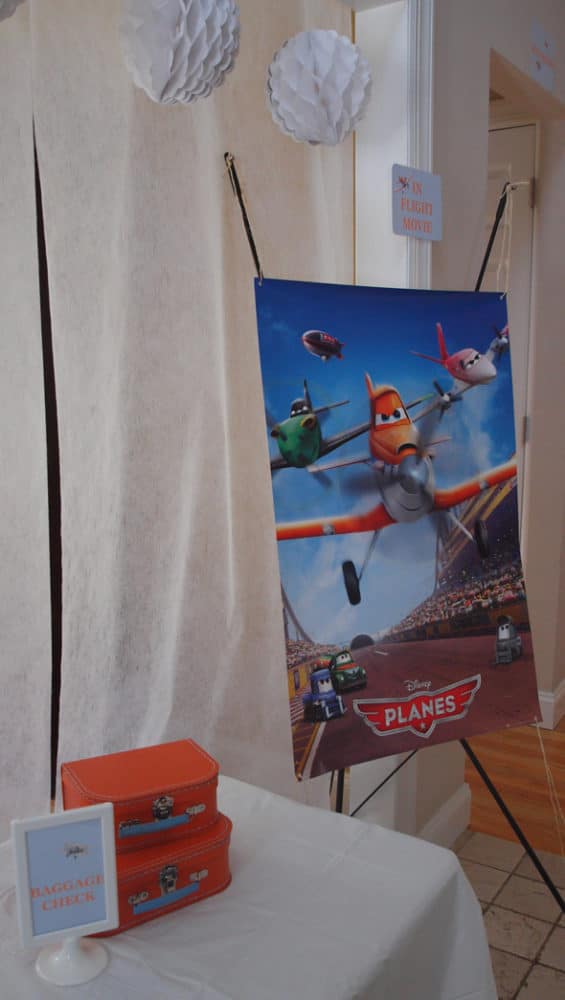 Luke and his little guests boarded the plane and had some high-flying fun with a special in-flight viewing of the Disney movie on a large blow up screen from Fun Flicks Movie Events.
During the movie, party-goers enjoyed cute airplane sandwiches served on paper lunch trays from Shop Sweet Lulu, along with fruit cups, jello, popcorn and bottled water.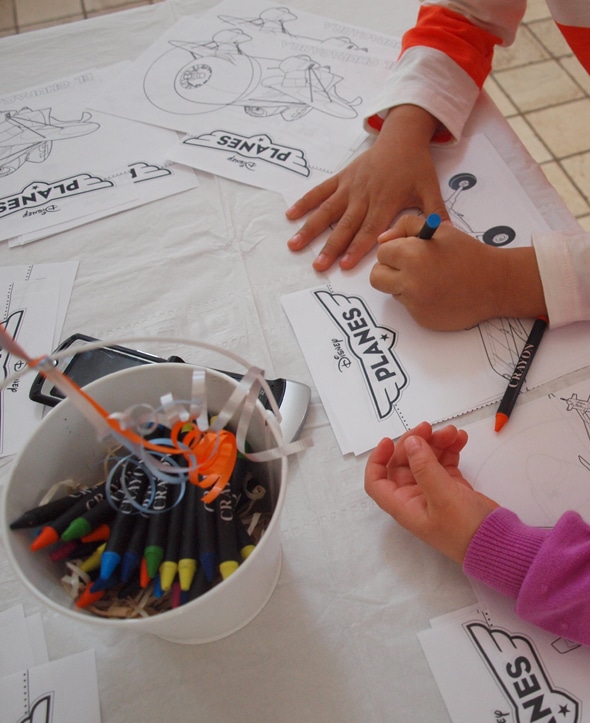 Disney "Planes" coloring pages and crayons were set up in the "Baggage Claim" for the kids to enjoy as well! Thank you Julie for sharing your clever party details with us!
Which of these Boys Airplane Birthday Party Ideas are your favorite? Let us know in the comments below!
Party Vendors
Party Styling: My Classic Party
Cake and Cupcake Toppers: Les Pop Sweets
Cookie Airplane Favors: The Sugar Co.
White Frames: Kara's Party Ideas
Paper Fans: Polka Dot Market
Movie Screen: Fun Flicks Movie Events