15 Memorial Day Party Ideas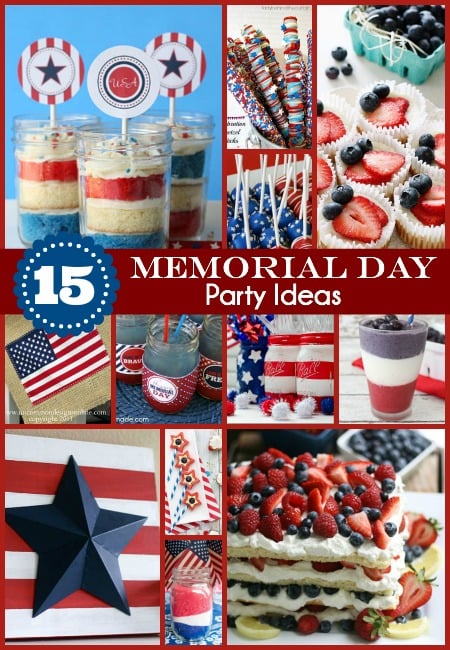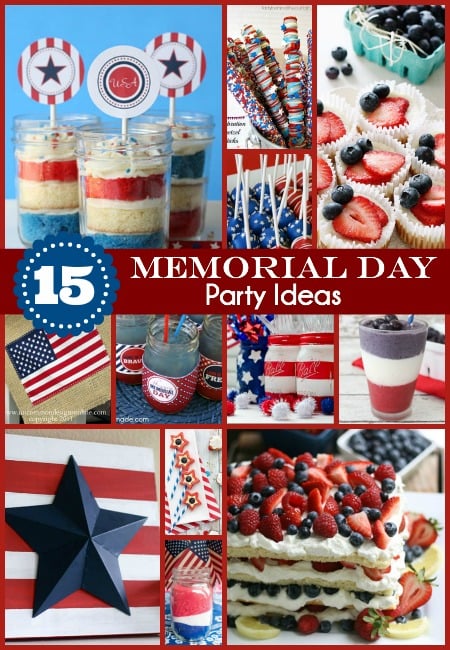 Memorial Day weekend is the official kick-off for the summer season! Many of you will be spending time with friends and family, enjoying a delicious cook-out, or hosting a Memorial Day event with your loved ones. If you're looking for some last-minute ideas for inspiration, take a look at these 15 Memorial Day Party Ideas that will be sure to knock everyone's socks off!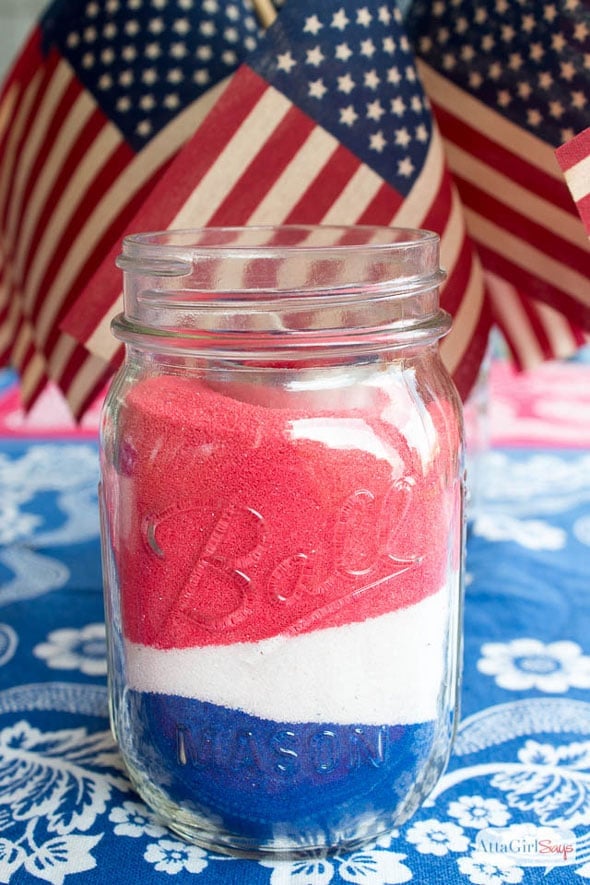 1. These Mason Jar Sand Crafts will be the perfect decoration accents for your Memorial Day Party! They are so easy, yet so patriotic, that everyone will love seeing the red, white, and blue colors on the tables throughout your event!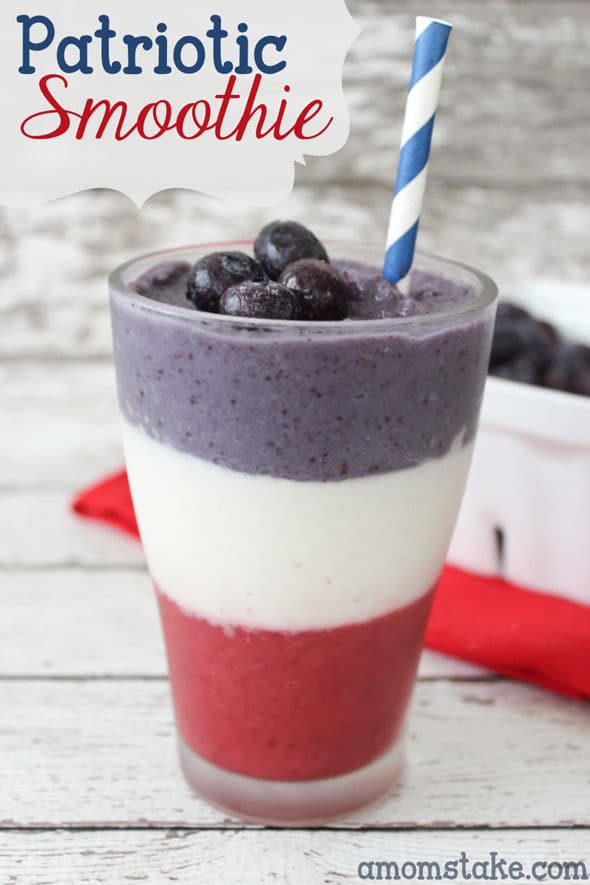 2. Patriotic Smoothies are a great way to ring in the summer on Memorial Day! How cute are these layered fruit smoothies?! They are healthy and delicious for your fun Memorial Day cookout!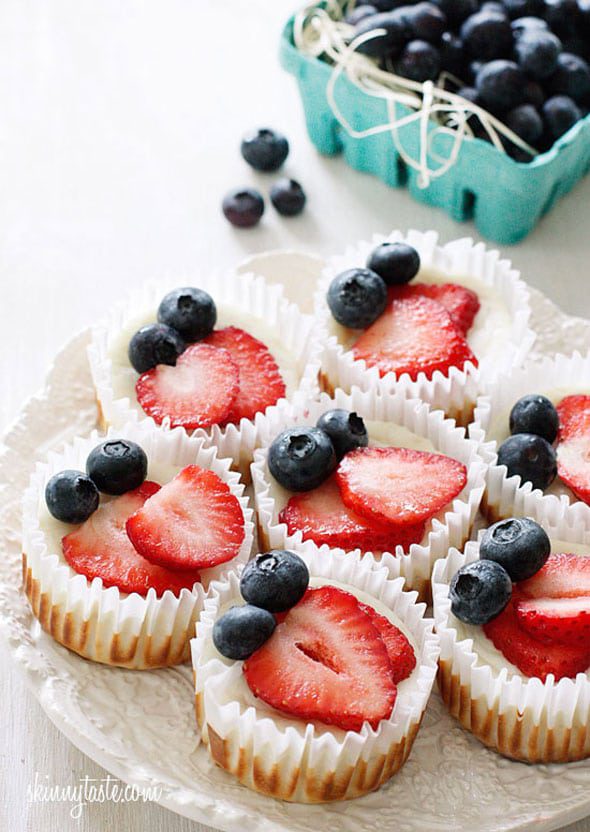 3. Red, White, and Blueberry Cheesecake Bites are the perfect snack-sized dessert for a Memorial Day event. They are quick and easy and I love how they are individually wrapped. What an easy thing to bring to a cookout or to pack for a picnic!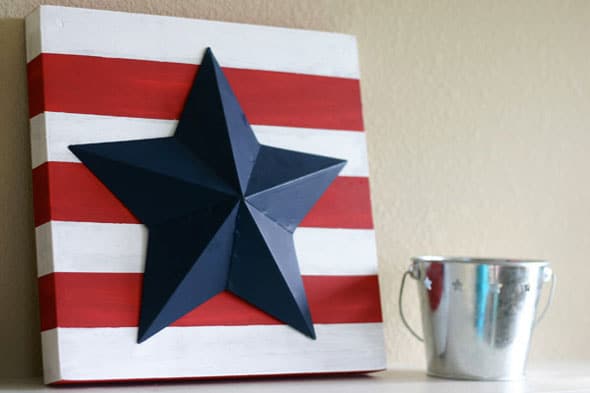 4. This great Star Canvas Decor project is such a wonderful thing to create for a backdrop for your party, and is really just a great piece of DIY art to have around your house all summer!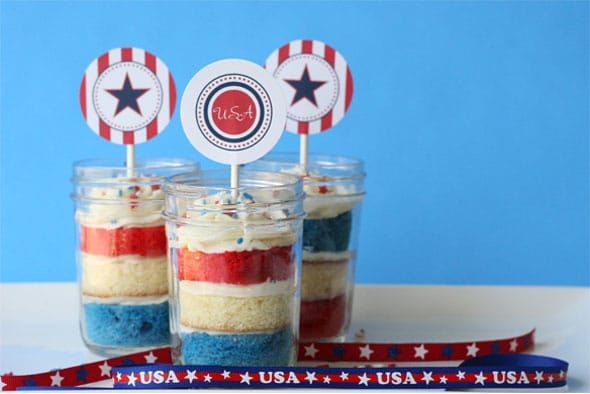 5. These Cupcakes In A Jar are about the cutest thing ever and your guests are going to love the unique and fancy way that these will be served!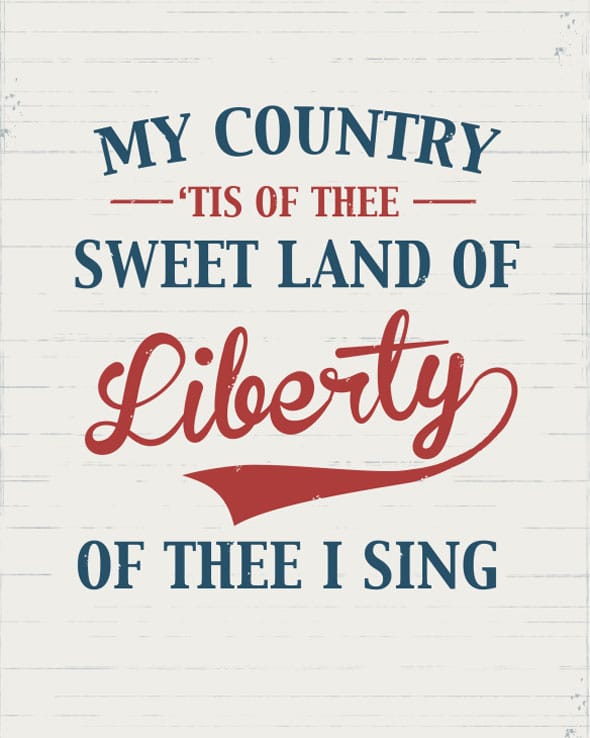 6. What a great printable to frame for your event! The My Country 'Tis Of Thee Printable will make a splash at any Memorial Day event and you can use it again in a couple of months for 4th of July!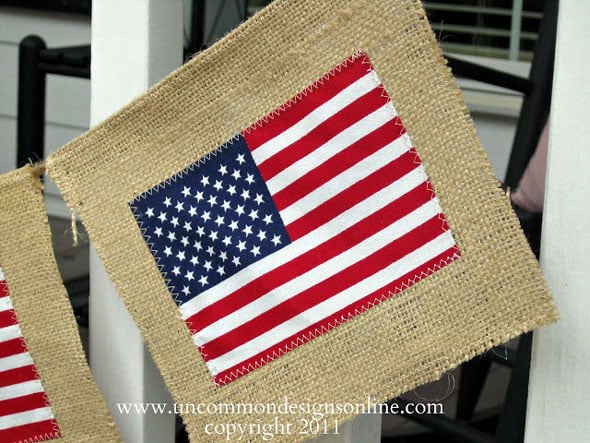 7. We love the rustic and country feel of this Burlap Flag Banner. What a great DIY project for your dessert table, or even for on your front porch or deck. What a lovely way to ring in the summer and invite your guests into your event!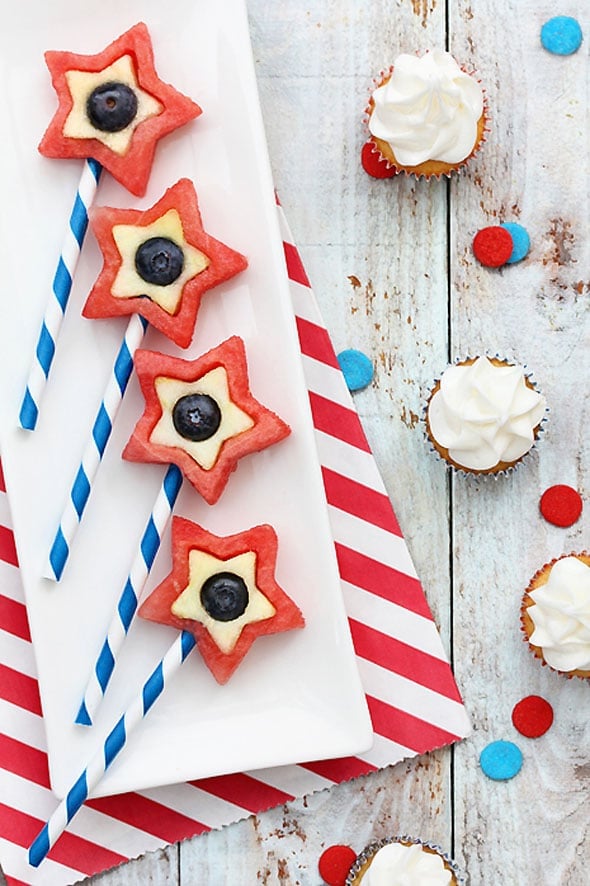 8. These Patriotic Fruit Pops are one-of-a-kind and are a great way to present food at your Memorial Day BBQ! Grab some color-coordinated straws to hold them up and it will be a fun and easy way for guests to get their serving of fruit in!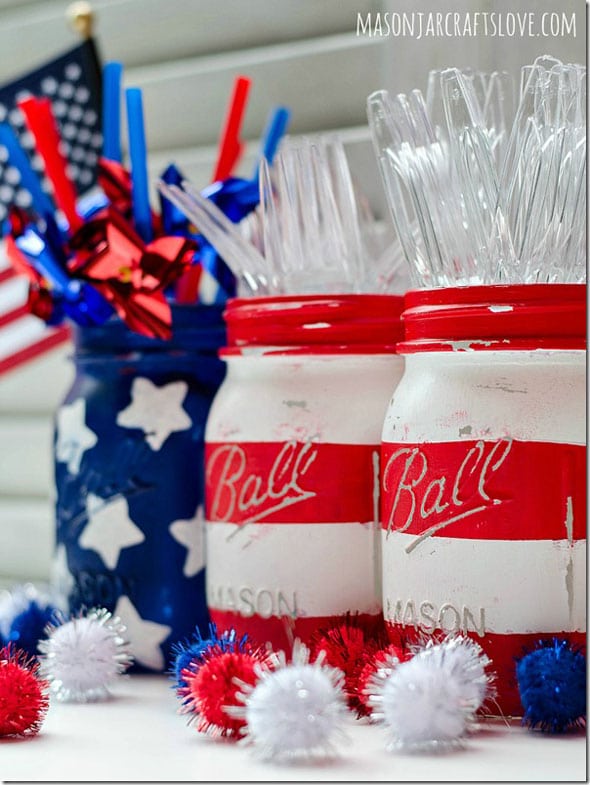 9. Stars and Stripes Mason Jars are a great way to serve silverware at your event. It's also a fun way to hold straws, or even to have some flowers make a statement at your Memorial Day bash! The fun tutorial will walk you through how to create this look. What a great DIY project!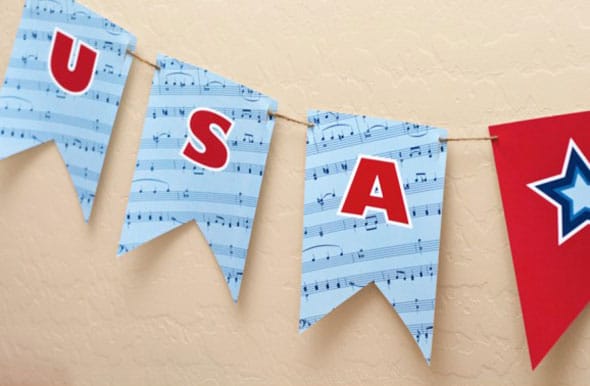 10. This USA Banner will be a great addition to any Memorial Day event. What better way to celebrate the patriotism and theme of the Memorial Day holiday!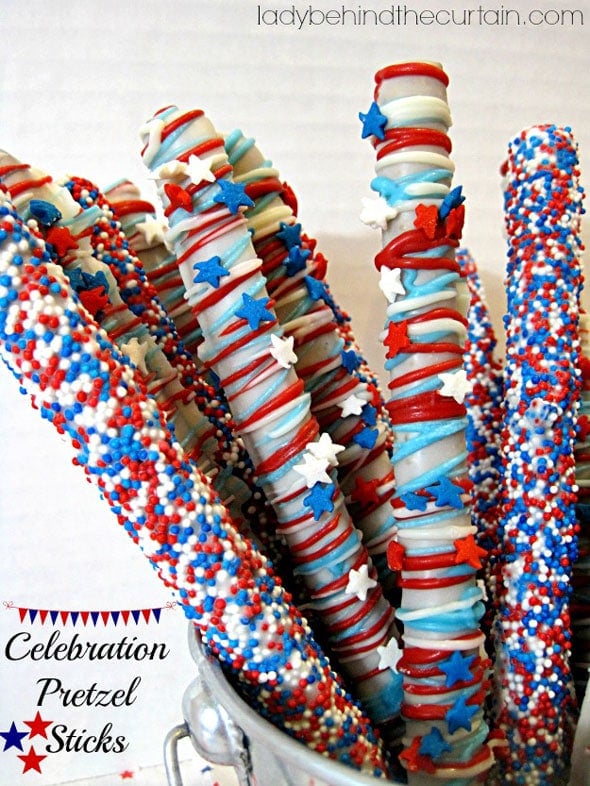 11. These great Memorial Day Pretzel Sticks are full of red, white, and blue goodness! And better yet, they are simple to make and serve!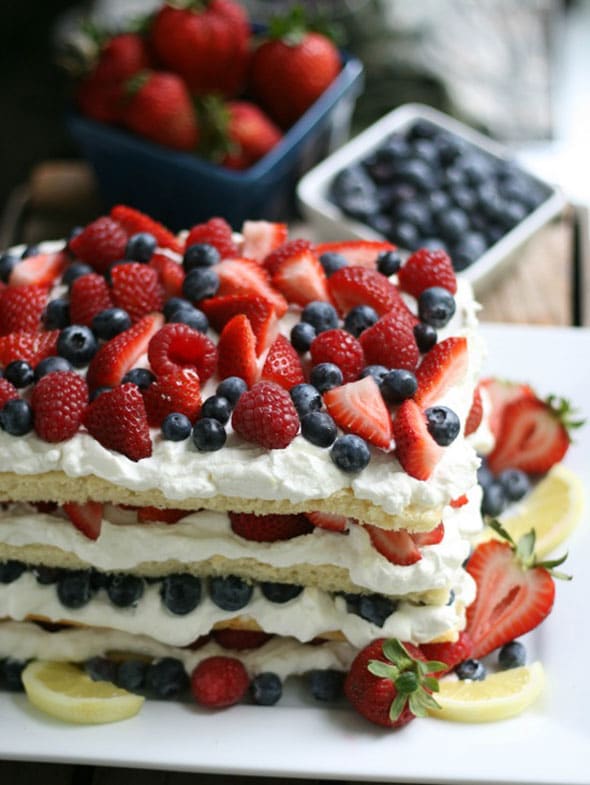 12. This Triple Berry Layered Lemon Cream Cake looks absolutely delicious and would be a great centerpiece on any Memorial Day dessert table! What a fun and light treat to start the summer out right.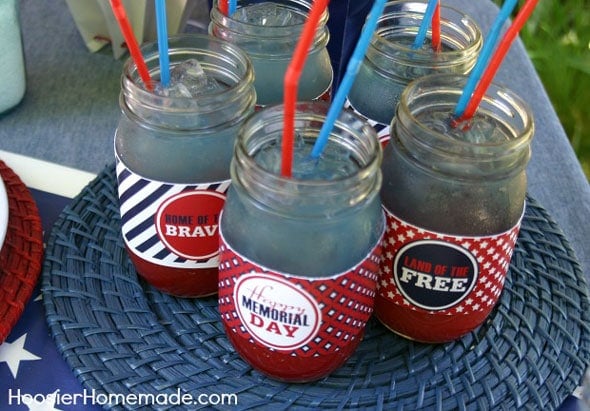 13. What better way to celebrate Memorial Day than with a handful of Memorial Day Cook-Out Printables?! This great link will give you the goods on many different Memorial Day specific printables that you can take advantage of for your cookout!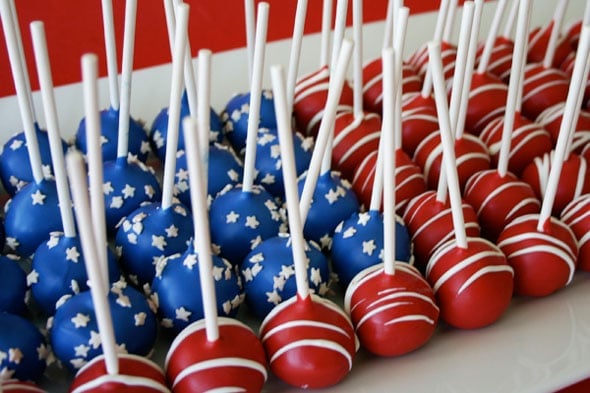 14. Who doesn't love cake pops these days?! These Patriotic Cake Pops are such a unique and creative way to display the flag theme at your Memorial Day event!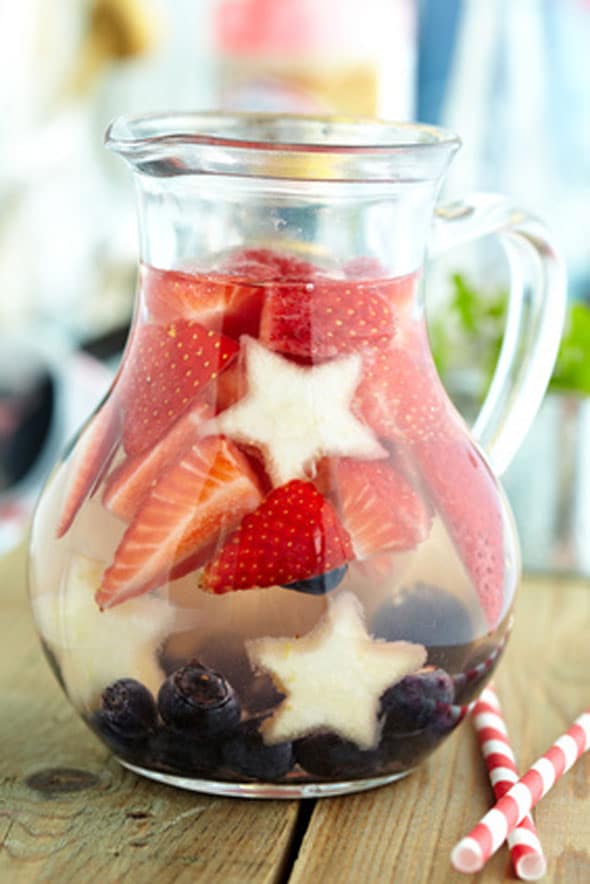 15. Summer screams sangria, so whip up your own batch with this Red, White, and Blue Sangria recipe! I love how you can use cookie cutters to make sure you have some of the fruit cut up as stars. How great is that?!
Your Memorial Day event is going to be spectacular with these wonderful party ideas. You may even have some requests to bring these things over for the next event someone else may host! Have a great start to your summer and be safe for the holiday weekend!
Throw an amazing Memorial Day party and enjoy these products to help get you started on planning everything you'll need!
Sign up for a 30 day free trial of Amazon Prime and get free 2 day shipping on your party products!