How to Train Your Dragon Party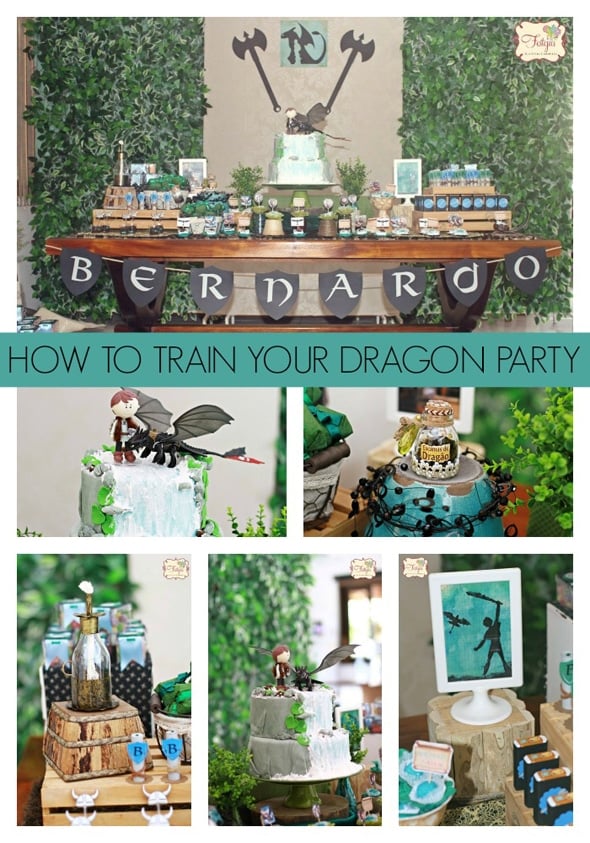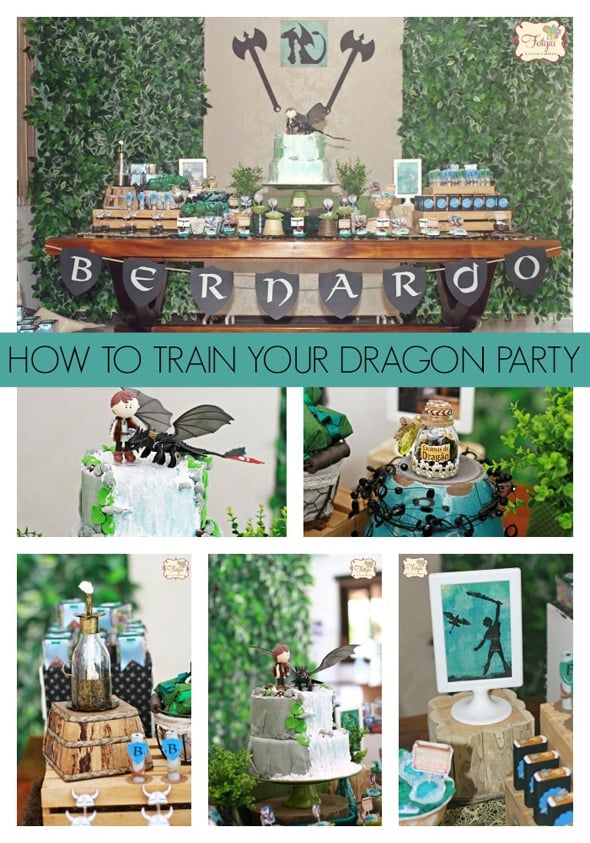 Are your kids fans of the movie How to Train Your Dragon? Get ideas on how to plan the ultimate How to Train Your Dragon Party right here with this amazing event from Festejar! The idea behind this event was to bring to life the birthday boy's favorite movie. I think they definitely succeeded in this task! The details are truly amazing!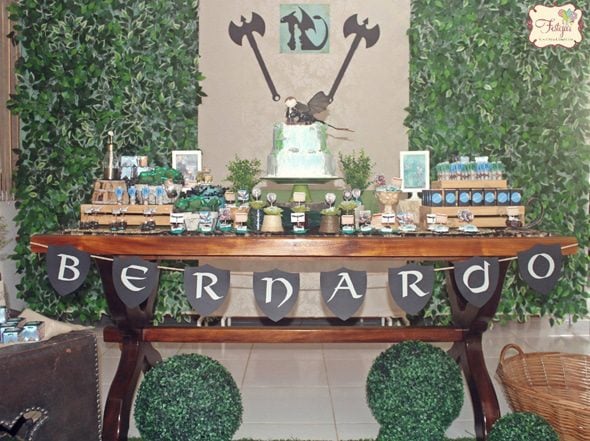 Any little Viking would LOVE this dessert table! Planned to perfection, the table featured an amazing cake and tasty treats. Guests were sure lucky with a spread like this!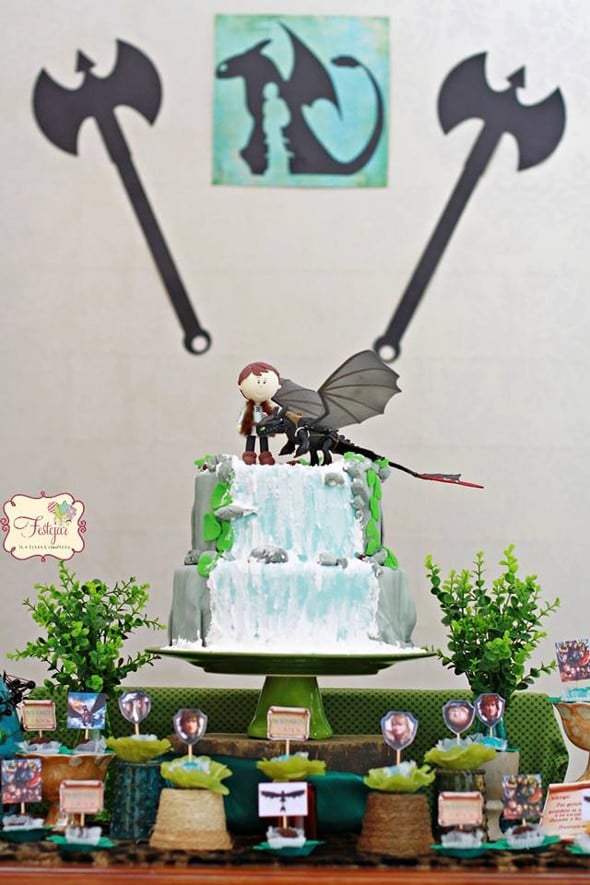 The cute Hiccup and Tootless cake was the centerpiece of the table and it was definitely a showstopper!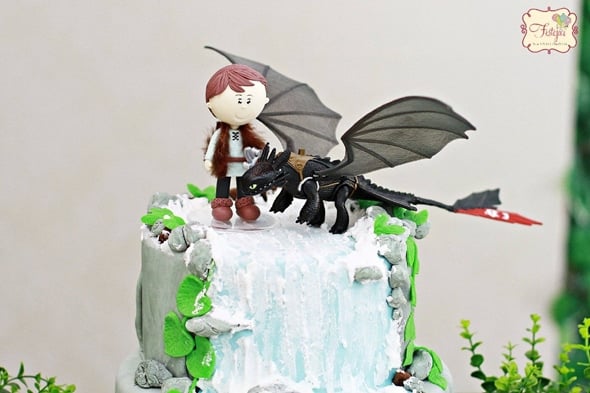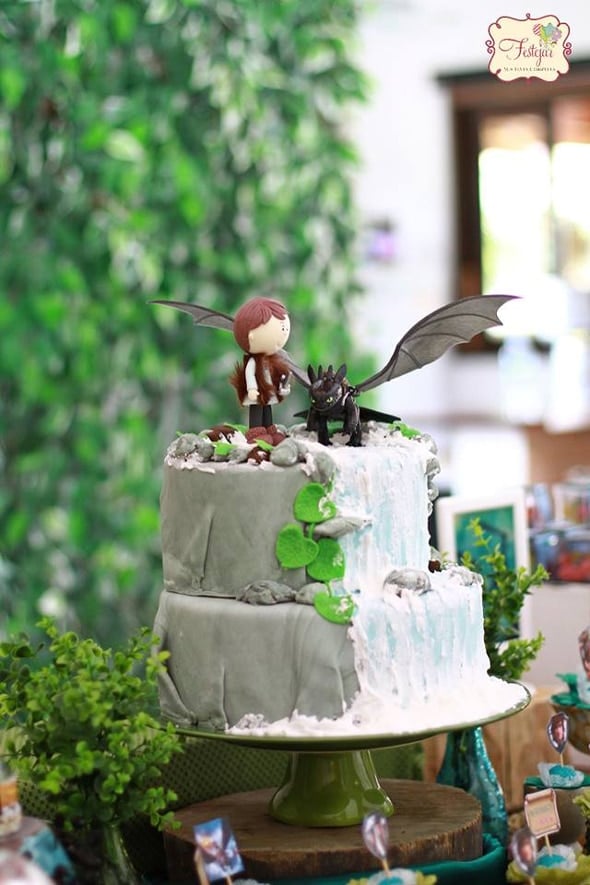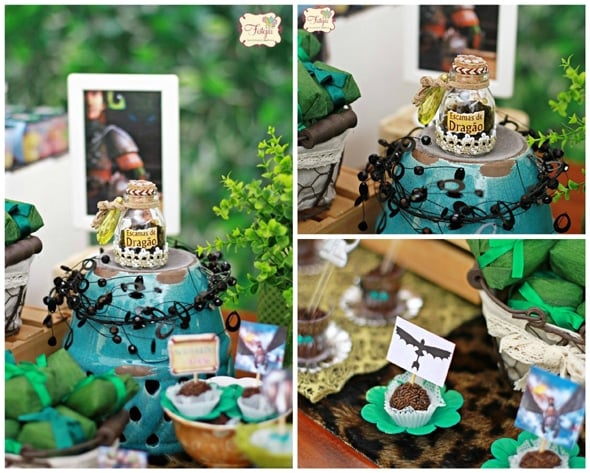 There is so much attention to detail in this party including the cute Viking shield/crest dessert table banner, the adorable invite, and the fun viking tool dessert labels and tags!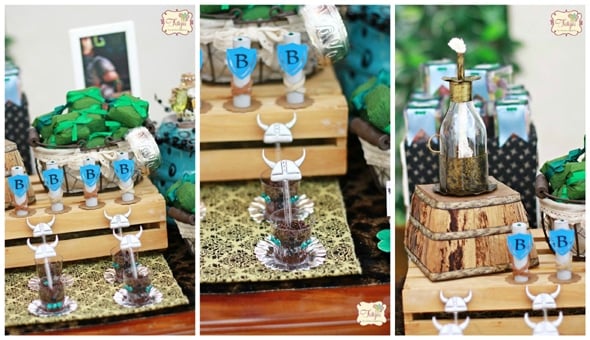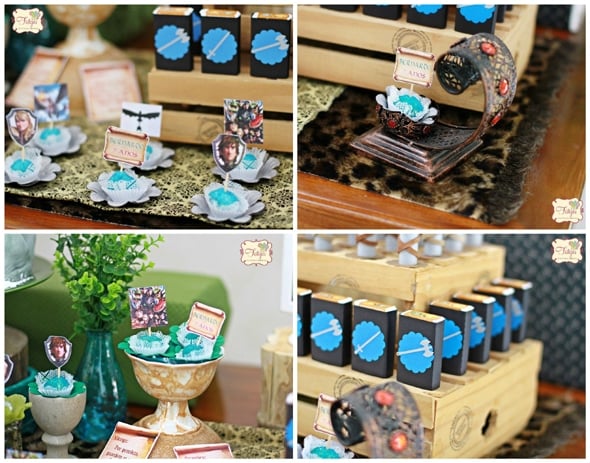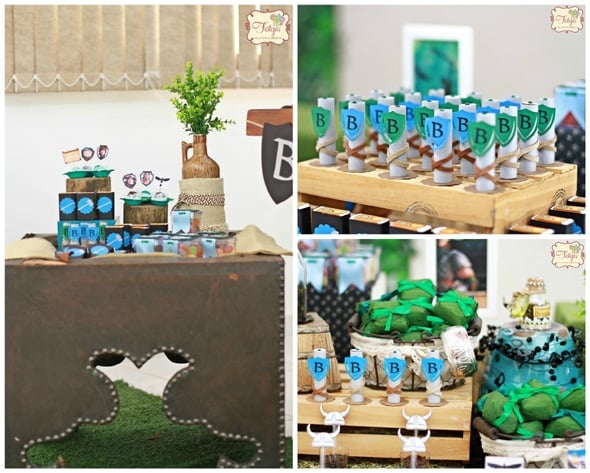 WOW, what an amazing party! I'm sure the birthday boy had a fantastic day celebrating with all of his little Viking friends!
Vendors & Resources
Party Designer: Ana Paula Consolino of Festejar // Invites and Party Favors: Ana Paula Consolino and Amara Novaes of Festejar // Buffet and Candies: Daniela Suguimoto of Festejar // Fine Porcelain: Giselle Maia of Biscuit // Cake: Natália Santos
Plan your own How to Train Your Dragon Party with these fun party products!
Sign up for a 30 day free trial of Amazon Prime and get free 2 day shipping on your party products!