Have you ever attended an exciting baby shower with a lot of fun games? The days of sitting around drinking tea to celebrate baby are long gone. Today's moms are having gender reveals, exciting party games, and even co-ed baby showers! Some of these 15 Entertaining Baby Shower Games should be incorporated in the next baby shower you host. Your guests will be laughing all day long – keeping them entertained with all the fun!


Get your free party planning checklist
Become a party insider and get free access to the hottest party trends, the best sales, exclusive freebies, and more!
See also:
Aren't you glad you're not an elephant? Yes, I had to google answers but they sure surprise you!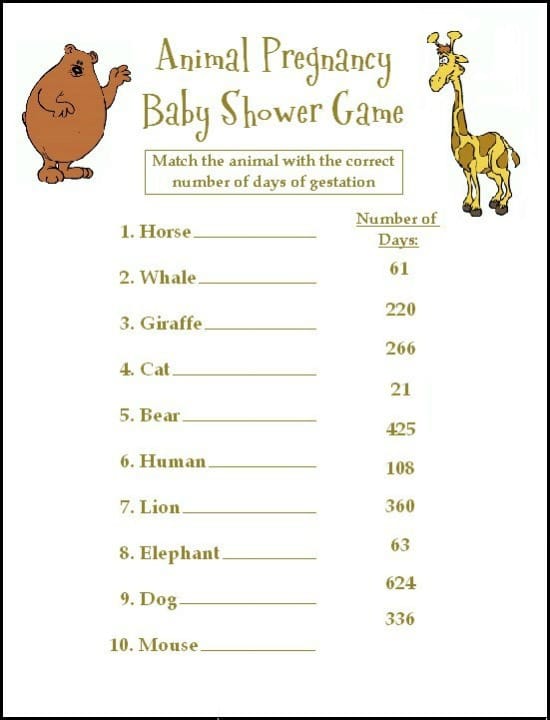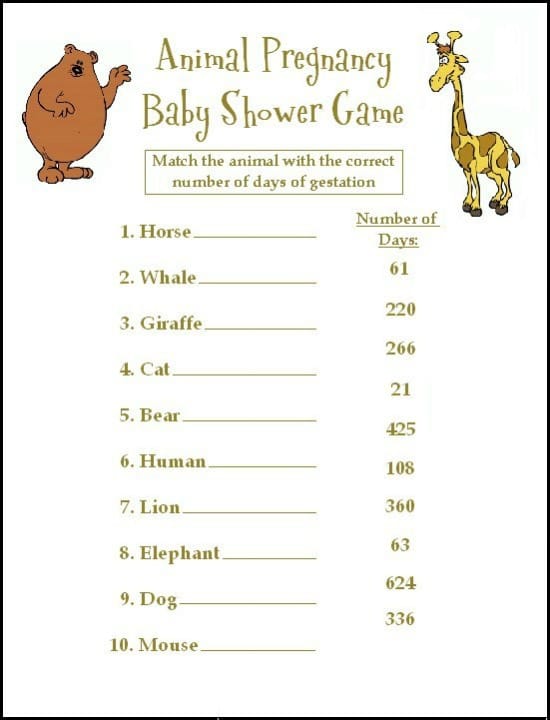 Animal Pregnancy Game
Bowling is always fun with your closest friends.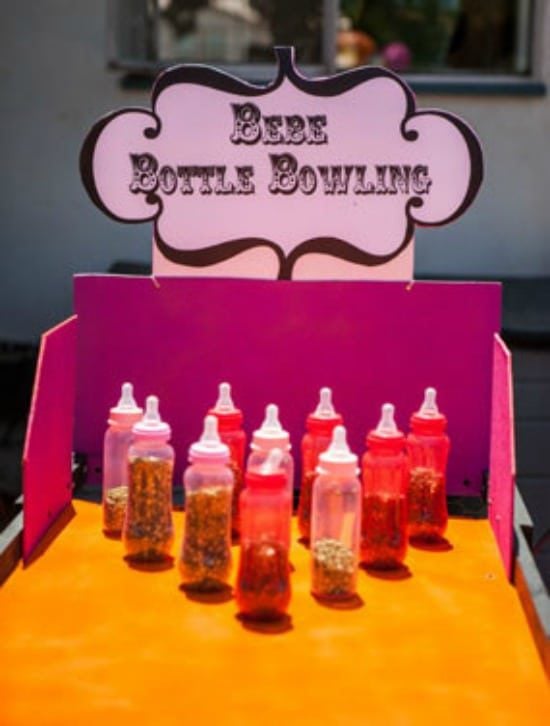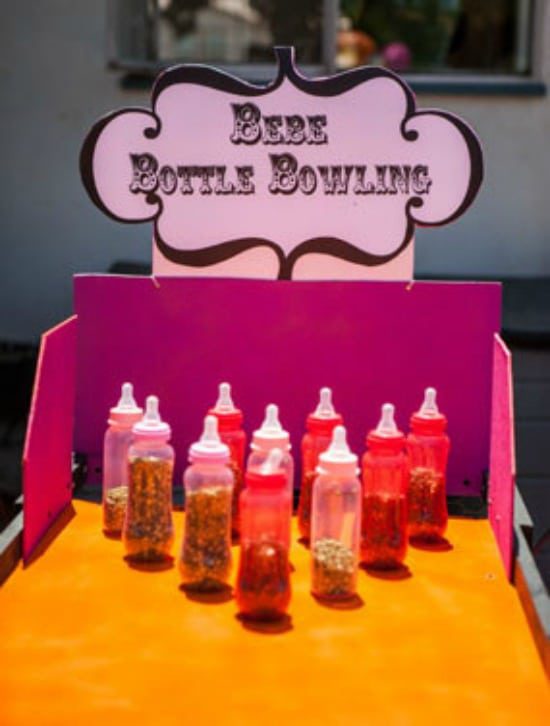 Baby Bottle Bowling
If the expectant mama likes Jeopardy, this would be a fun shower game!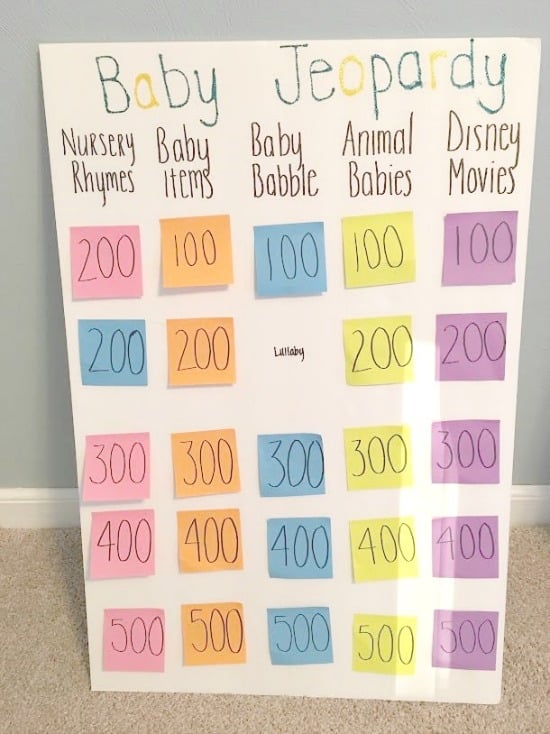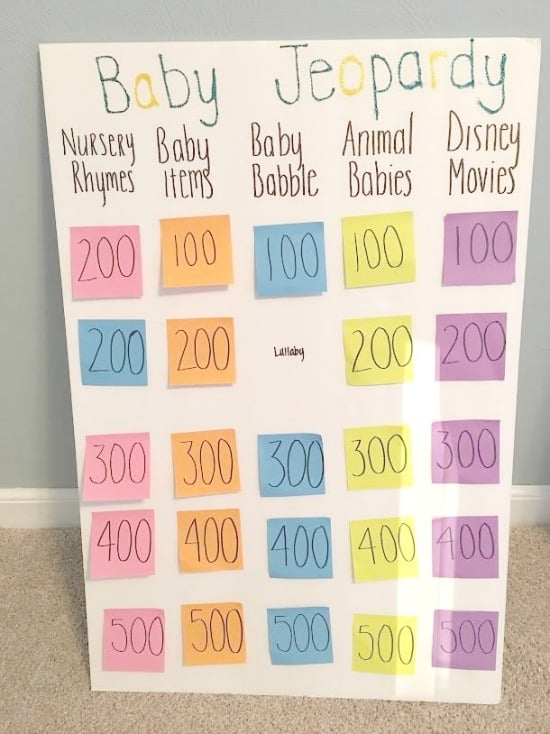 Baby Jeopardy
Remember Mad Libs when you were younger? They are STILL tons of fun!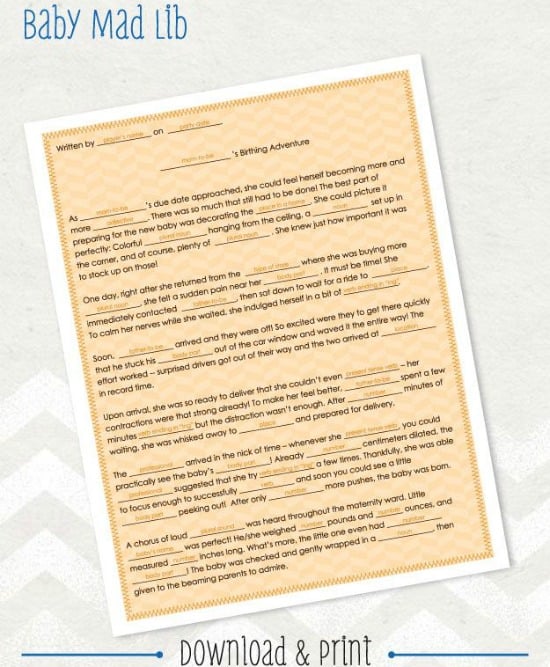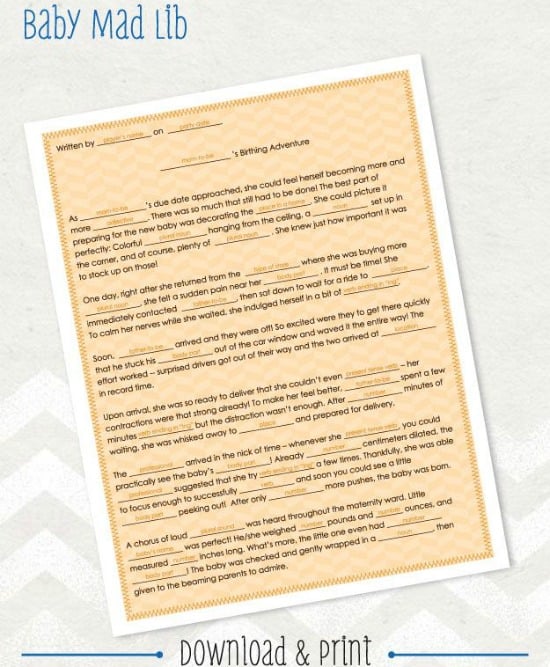 Baby Mad Lib
How silly is this? But it would be so much fun!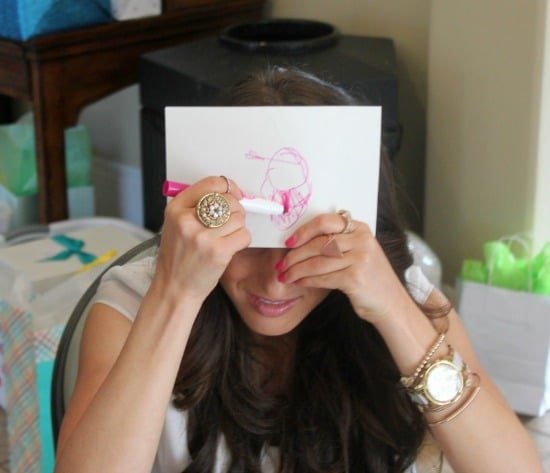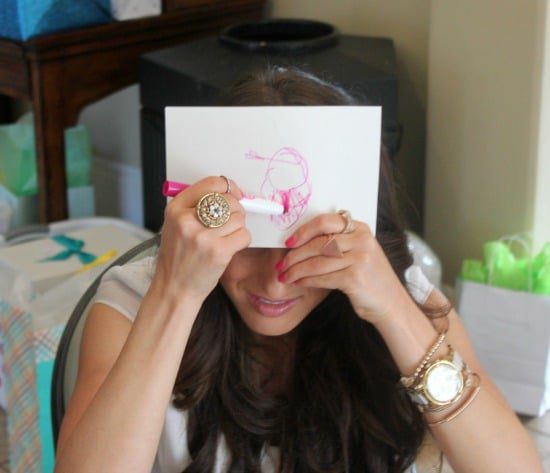 Baby's First Portrait
Some of these are hilarious.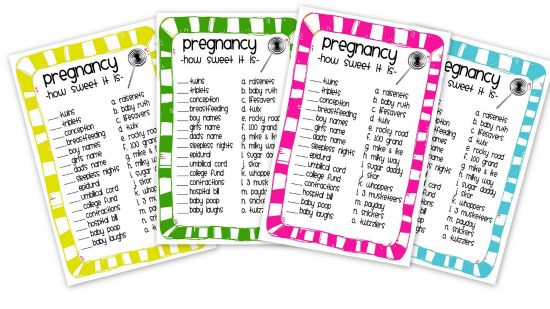 Candy Bar Match Up
How star-studded are the guests? Find out!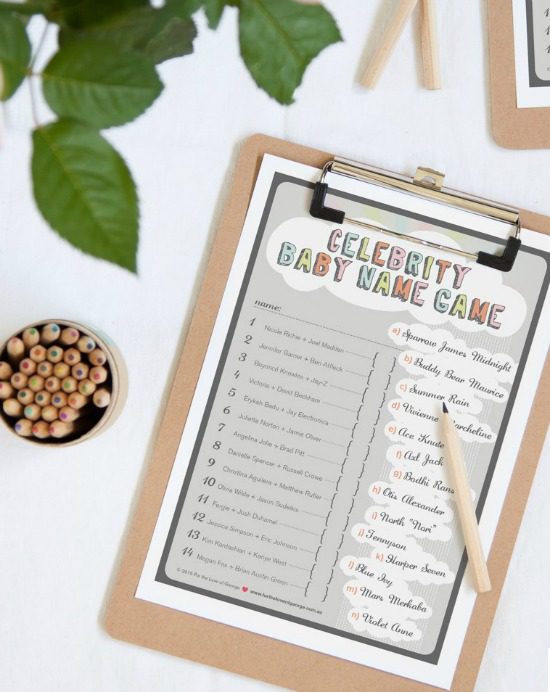 Celebrity Baby Names
How well do you and the guests know the expecting couple?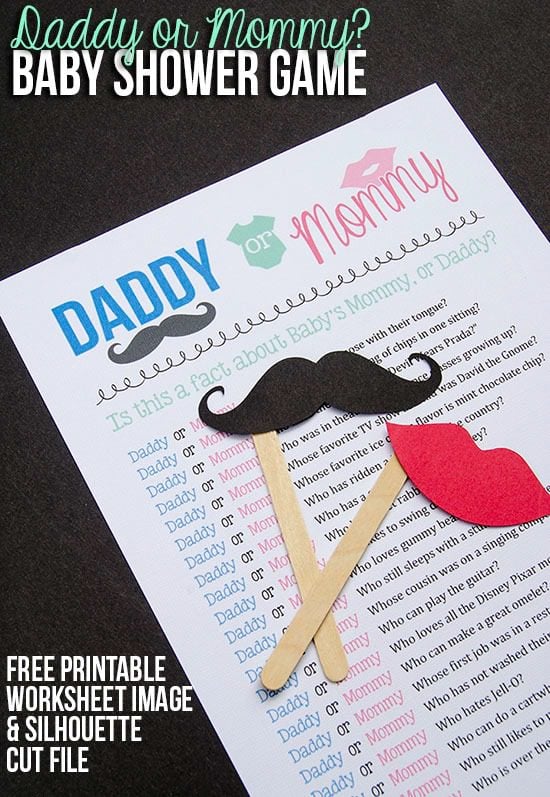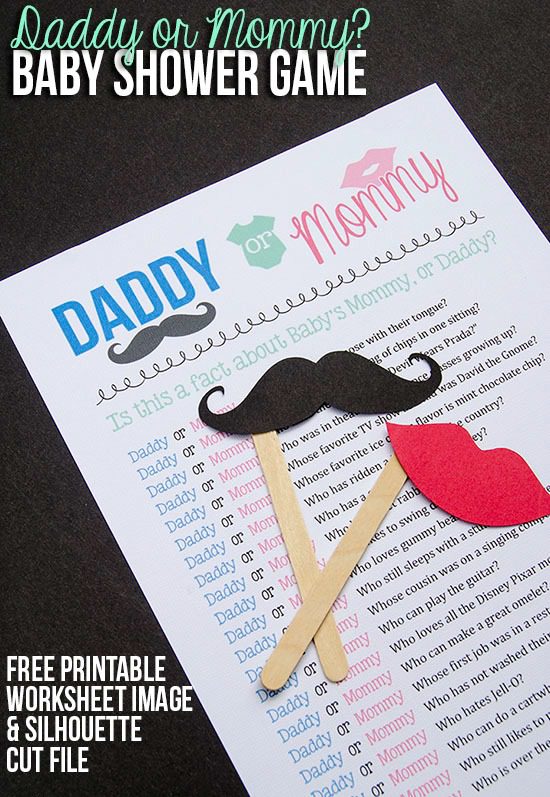 Daddy or Mommy?
A party game where the object is to steal clothespins from other guests when you hear them say "baby." The one with the most clothespins at the end wins.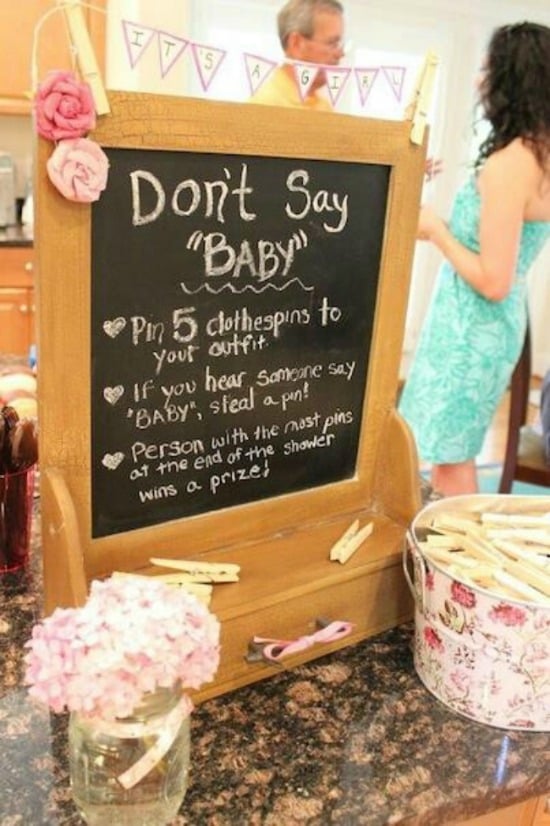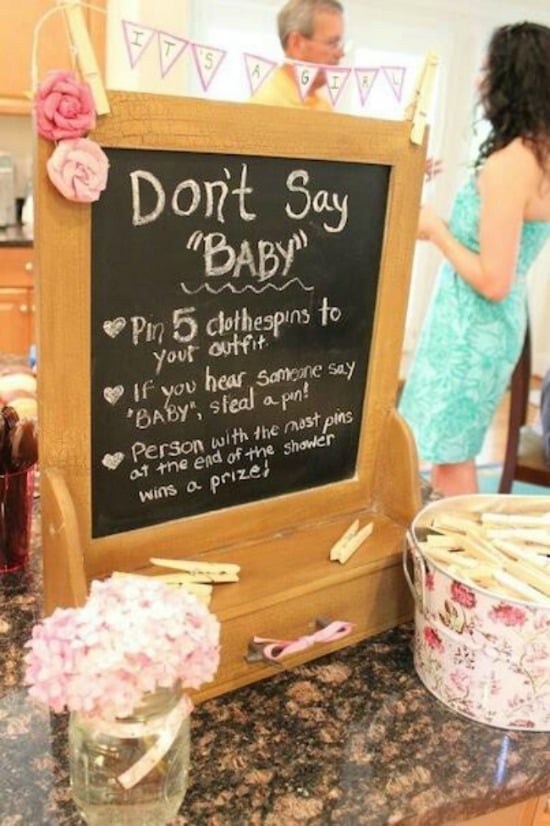 Don't say "BABY"
Sometimes it's fun watching your friends pick up the bottle, shake it, and try to count millions of candy!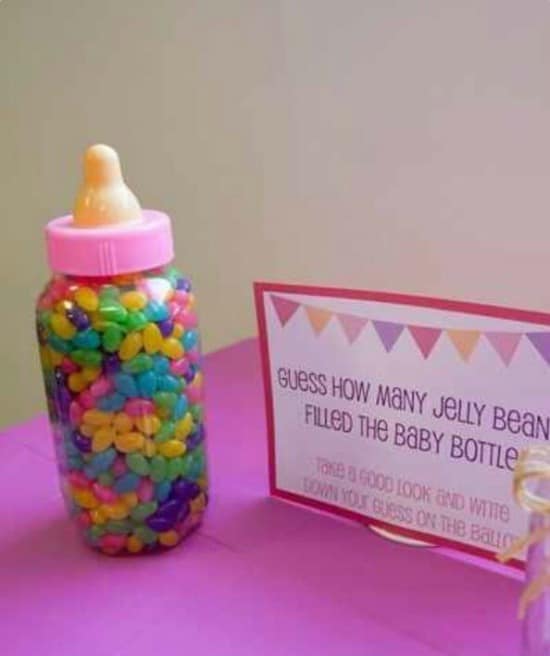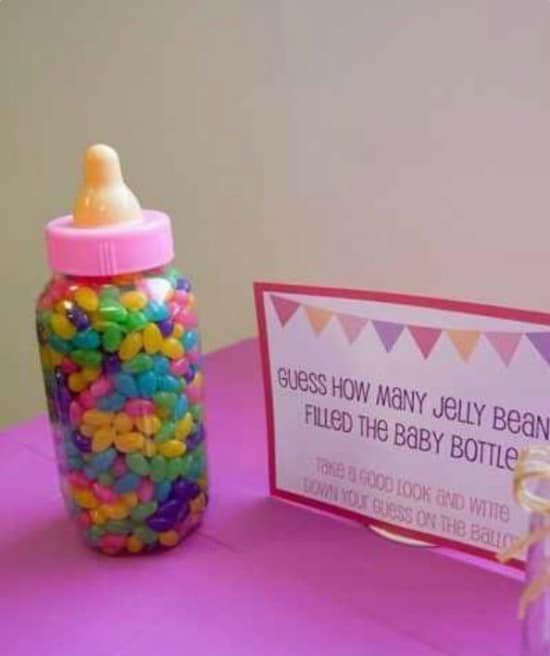 Guess How Many in the Baby Bottle
Have you seen the new weird combinations that they make in baby foods nowadays!? Gather up the most interesting baby food combinations you can find and see if your guests can name them with a taste test.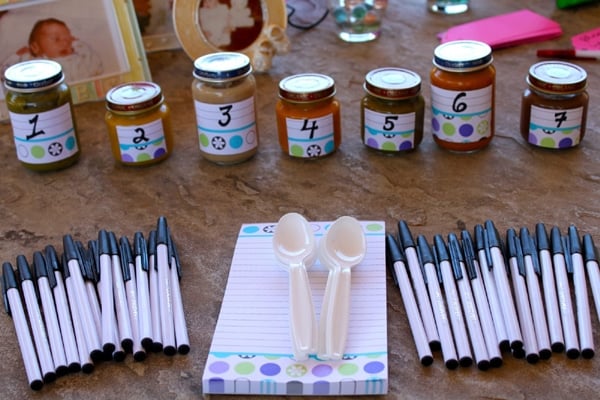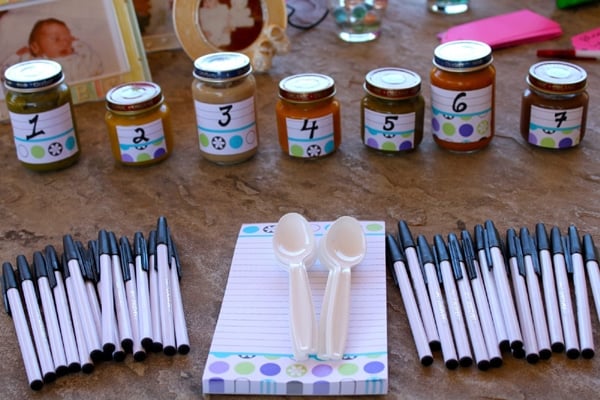 Ask your guests to send over their own baby pictures ahead of time and then have a game of guessing who is who! FUN!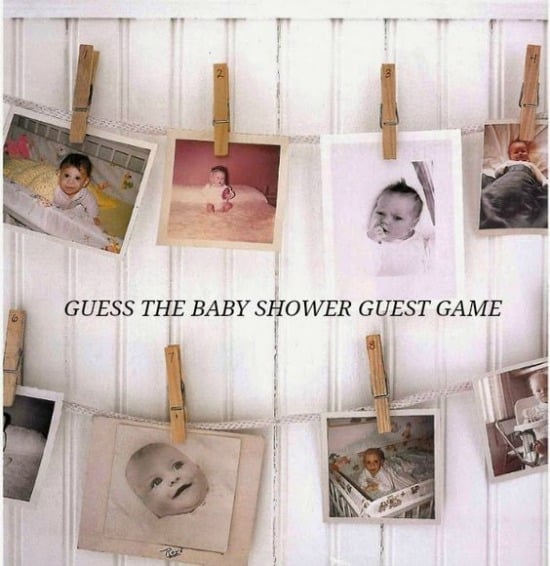 Guess the Baby Shower Guest
Have guests cut pieces of yarn to a length they think corresponds to the circumference of the mom-to-be's belly. Might as well have fun with the one time it's OK to comment on a woman's growing waistline.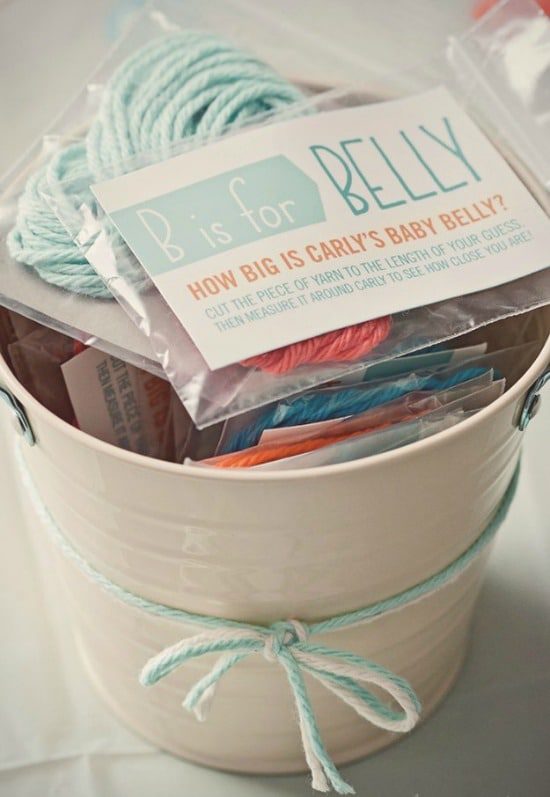 Measure Mom's Belly
Try out your sculpting skills.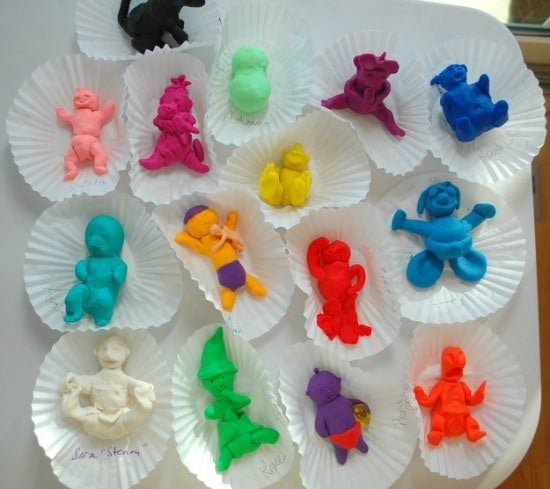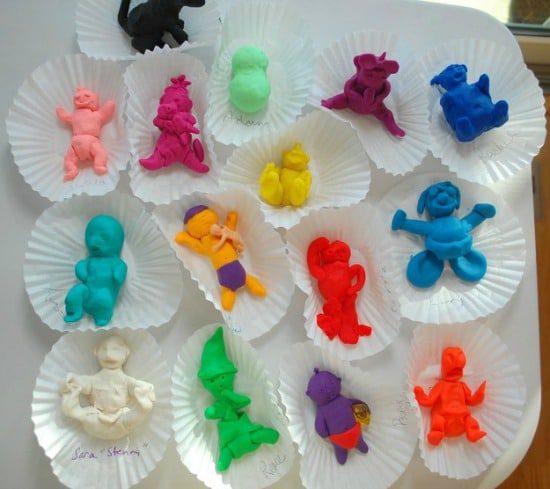 Play Doh Babies
How well do you know the prices of today's baby items?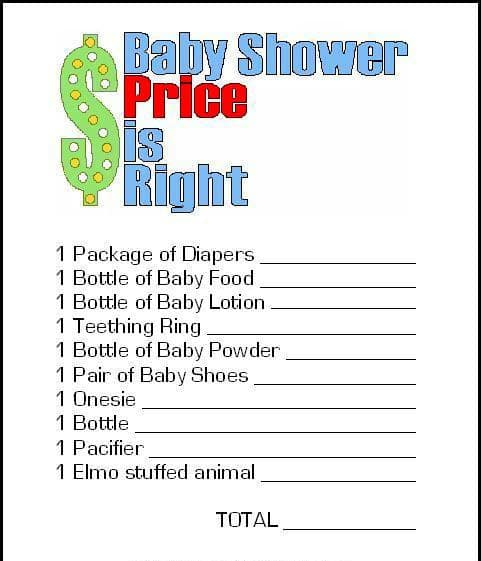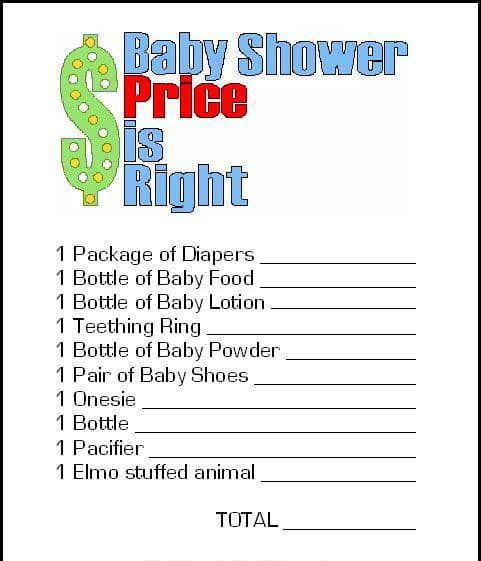 Baby Shower The Price is Right Game
No matter which of these 15 Entertaining Baby Shower Games you choose, your guests will have a blast!
What other baby shower games do you enjoy playing? Share them with us! Leave us a comment below!
This feature contains affiliate links. Please read our full disclosure policy.
Shop some of the most registered baby items on Amazon:
Shop Amazon – Create an Amazon Baby Registry