Wedding Tuxedo Rental Simplified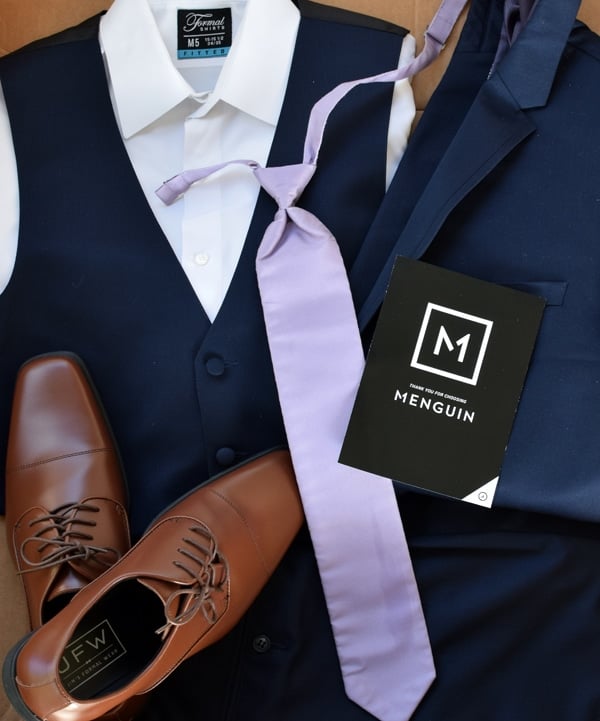 Wedding Tuxedo Rental Simplified
Are you planning your dream wedding? If so, you don't need the groom or the groomsmen getting their tuxedos at the last minute. Plus, these days it can be tough to coordinate anything with your wedding party if they are all over the country. That's just a recipe for disaster, and we all know that can't happen before your big day! If you're like me, then you like to make sure everything is perfect, especially when you're planning your wedding! If you want to take the hassle out of tuxedo rentals and fittings for the guys then you need to look no further than Menguin – it's the easiest way to rent a tux! You can simplify your wedding to-do list by checking off the tuxedo rentals early in the planning process before moving onto the bridesmaids dresses!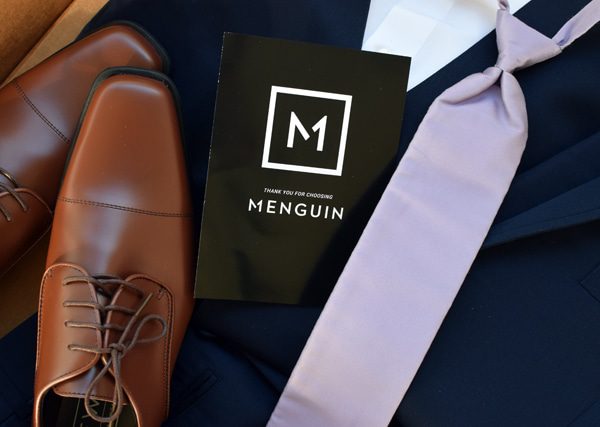 Whether you are planning the ultimate black-tie affair or a casual backyard wedding, Menguin has the styles, colors and accessories to fit any wedding theme! The process is super simple. You just customize your tux or suit online, then they deliver it to your door. Then you wear and return! It's great because they have quality suits and matching accessories for a great price!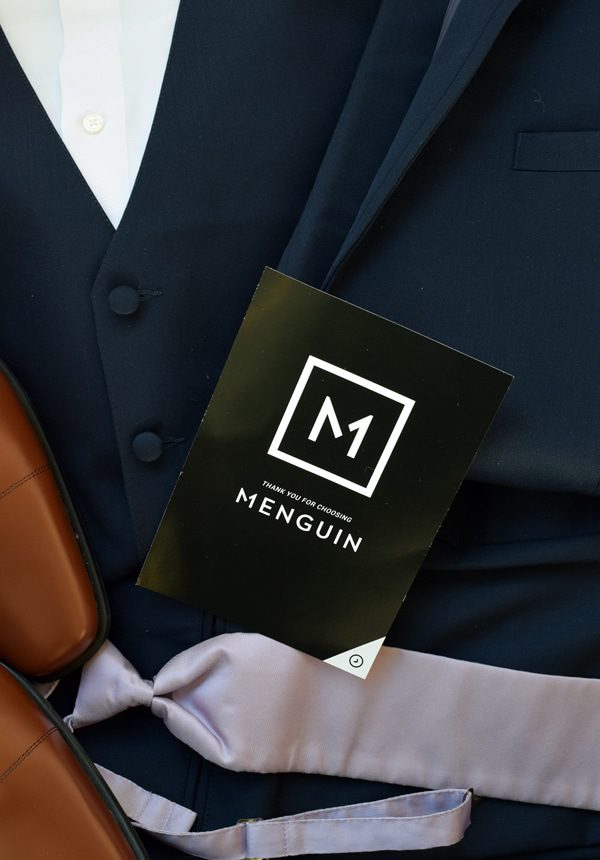 Here are 4 Ways Married With Menguin simplifies your wedding planning checklist:
Build Your Look – Build your tux online by choosing from a wide variety of colors, styles and accessories.
Get Fitted – By using their fit algorithm, you will answer a few questions to get your suit or tuxedo tailored specifically to you. Once you receive your tux, try it on. If it doesn't fit to your liking, Menguin will ship another one fast and free.
Order Ships to Your Door – Menguin ships your TuxBox (filled with jackets, pants, shoes, and any other items you've selected) 10-11 days before your event. This gives you plenty of time to receive a replacement, if need be. All replacements are 100% free, so if something doesn't fit you don't have to worry.
Wear It and Return – Wear your tux, look great, have some fun, make some memories and then return! Menguin includes a pre-paid return label with your shipment. Just put the return label on the box and send it UPS. It's tux rental made easy!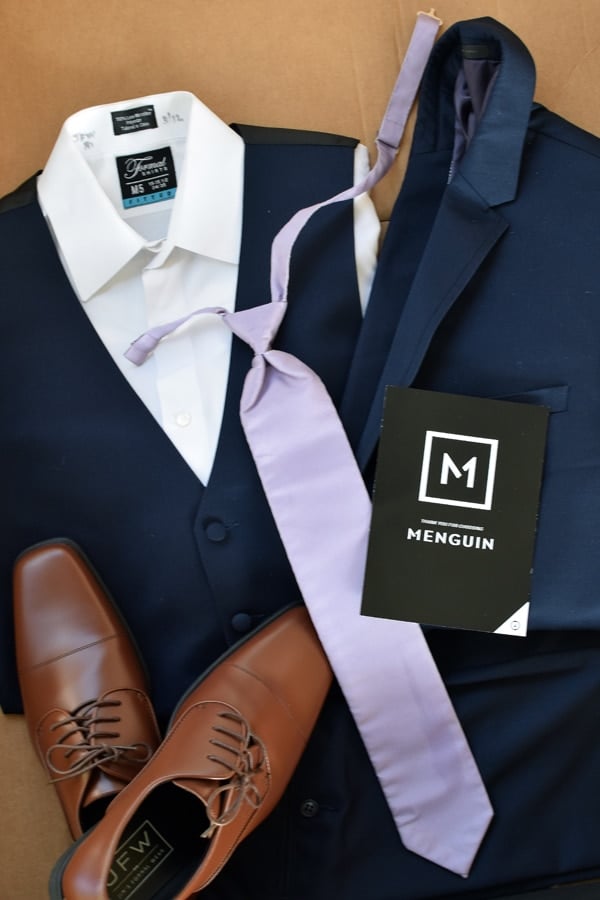 So, if you're looking to take the stress out of tuxedo rental for your wedding party, check out Menguin for quality at a great price!
Check out the Menguin Pinterest Board for more wedding ideas and inspiration.
This post is sponsored by Menguin on behalf of Acorn. All opinions are my own.