10 Frugal Summer Bucket List Ideas
10 Frugal Summer Bucket List Ideas
Some of my favorite memories as a child involve some frugal summer fun! You don't need to break the bank to make some wonderful memories with your family this summer. Here are 10 Frugal Summer Buck List Ideas the whole family will LOVE!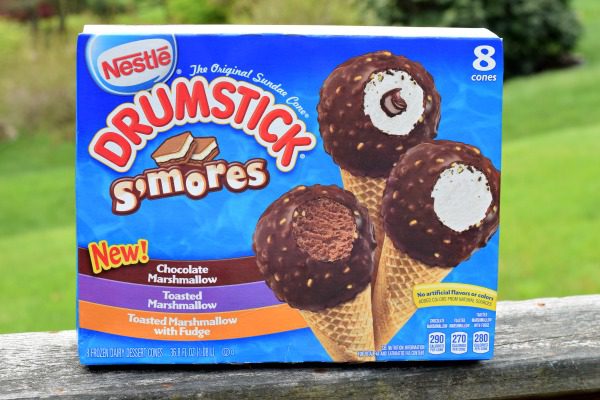 Enjoy an ice cream with your family. Seems simple enough! Many of my favorite family memories revolve around ice cream! My sister and I LOVED Nestlé® Drumstick® ice cream growing up and now they have a new flavor out that is perfect for summer … S'mores!!!! Nestlé® Drumstick® S'mores can be enjoyed by all and helps bring people together in fun ways. There is just something so fun about having ice cream with your family in the summer! With the NEW Nestlé® Drumstick® S'mores, you can celebrate summer any day, anywhere! It is the essential treat for summer fun! NEW Nestlé® Drumstick® S'mores comes in three delicious flavors:
Toasted Marshmallow
Toasted Marshmallow with Fudge
Chocolate Marshmallow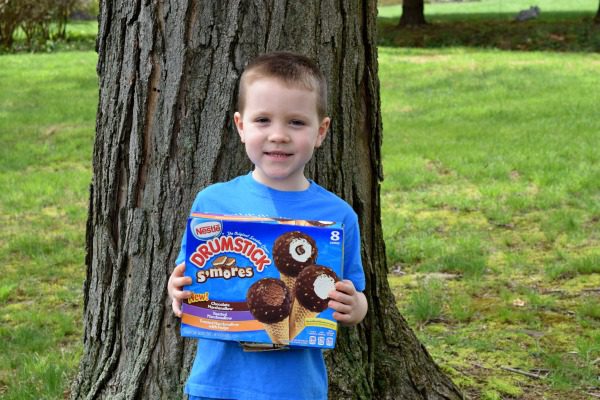 The NEW Nestlé® Drumstick® S'mores bring out all the delicious flavor of S'mores with marshmallow flavored ice cream, and a rich graham cracker, chocolatey coating. Visit local grocery retailers to purchase NEW Nestlé® Drumstick® S'mores, or visit Drumstick.com to learn more.
2. Host an outdoor movie night in the backyard or go to the drive-in. If you still have drive-in movie theaters in your area and you have a truck, pack up some snacks and blankets for a fun movie night at the drive-in! If you have access to a projector, you can host your own outdoor movie night in your backyard. You can even DIY your own screen or try watching a movie on the side of your house – I've seen this done and it's pretty cool!
3. Go on a nature scavenger hunt. You can do this at your home, a park, etc. Just get the kids outside and bring a list of what they will need to check off when they find it.
4. Have a water balloon fight. How many of you have summer memories involving water balloon fights? Summer would be so boring without them, right?!
5. Host a backyard camp out. Camping in the backyard is a great idea and the kids will love it! Just set up some tents, get the fire pit going, tell spooky stories around the camp fire, and look at the stars.
6. Host the Summer Olympics in your backyard! Include fun games and activities like jump rope, hula hoop, bike races, etc. You can even make your own medals for the winners!
7. Pick strawberries or blueberries at a local farm. Kids love to learn about where their food comes from. A trip to a local farm to pick blueberries and strawberries is the perfect summer activity for the whole family.
8. Play glow-in-the-dark ring toss at night. Get some fun glow sticks, connect them together to make a big ring and find something to throw your glow-in-the-dark rings around. You can use a glass bottle and paint it with glow-in-the-dark paint! Seriously, how fun would that be? Everyone will have a blast!!!
9. Go night swimming. When we were kids, we LOVED swimming at night! There was just something so awesome about staying up past your bedtime and swimming in the dark! Now they have all kinds of fun lights for pools that will make swimming at night even more awesome!
10. Make your own slip and slide with a tarp and a hose. Make it even better by putting it at the end of a slide on a swing set.
What's on your bucket list this summer. We would love to hear your ideas! Let us know in the comments below!
I was selected for this opportunity as a member of Clever Girls and the content and opinions expressed here are all my own.