Ugly Christmas Sweater Party
Every holiday, I attend at least one Ugly Christmas Sweater Party. Seriously, it's one of my favorite holiday party themes! Each year, I look for the ugliest (let's be honest … cutest) Christmas sweater for the occasion. This year, I came across the ultimate Ugly Christmas Sweater destination online … Tispy Elves! Not only is the name of this company absolutely perfect, but you can pay online through PayPal! I love that the website offers the option to pay through PayPal because I don't have to put my credit card number online. PayPal is an easy and more secure way to pay online. Whenever I shop online and PayPal is an option, I always choose PayPal. This holiday season, shop local and support small businesses! Small businesses give you more options for getting gifts for your loved ones while also supporting your local economy. For more expensive items, you have the option to use PayPal Credit. By choosing PayPal Credit, you can apply for credit during checkout, and where available, choose to use PayPal Credit's Easy Payments option to spread the price of your purchase payments over time. This is especially great around the holidays!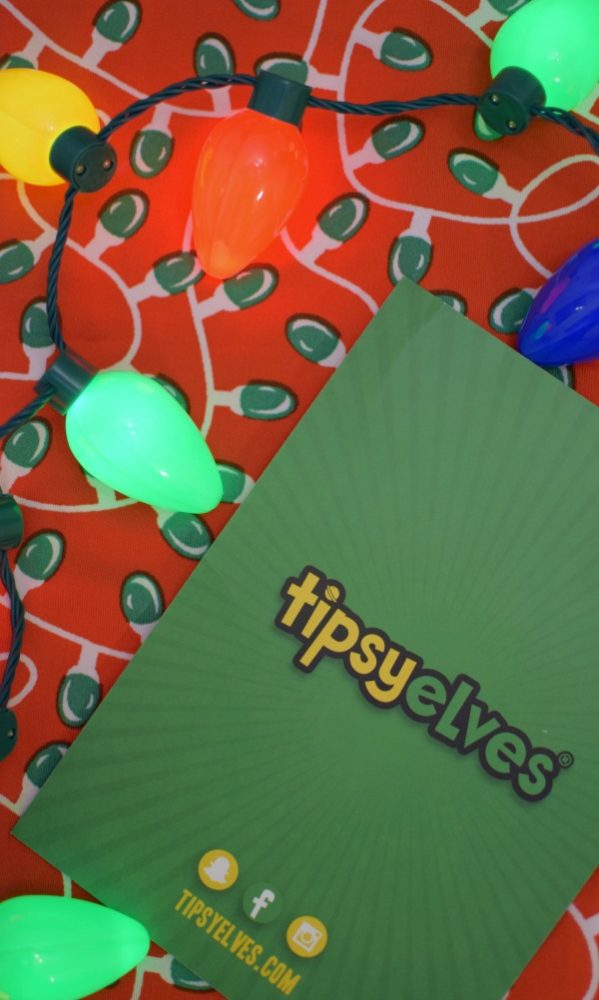 As a small business owner myself, I love supporting small businesses whenever I can. So, when my work announced they were having an Ugly Christmas Sweater Party I knew I had to find the perfect ugly sweater for the event. I love online shopping. I mean, who doesn't, right? Shopping in your pajamas is always better than lugging children to the store! Without even leaving my home, I hopped on to Tispy Elves. They have such a great collection of ugly sweaters, pants, dresses, accessories, and more! It was so hard to choose, but I finally decided on the Ugly Christmas Present Sweater and the Christmas Light Leggings. Seriously, how fun is that holiday fashion combo?! Not only are the items perfect for my party, but they are made of good quality too. The legging were super comfortable and the whole outfit is just priceless!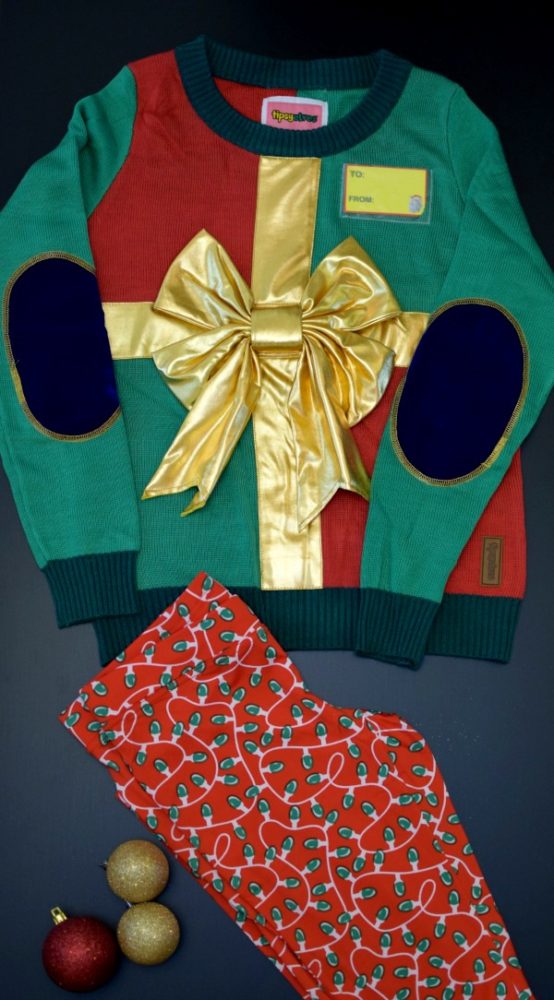 I was so glad that my items from Tispy Elves shipped quickly because I had them just in time for my office Christmas party!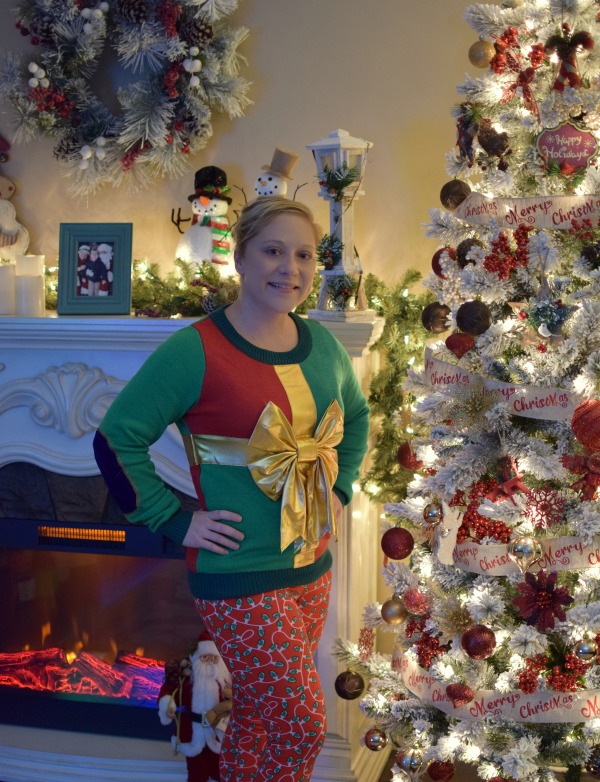 My work was even giving out prizes for the ugliest sweater and guess what? … I won! I was so excited because I never win anything! I received so many compliments on my ugly sweater and I found that they even have ugly Christmas sweaters for kids too! If you're looking for the perfect gift this Christmas, Tispy Elves is the perfect place to find something for everyone on your list and you're supporting a small business too! And if you need an ugly Christmas sweater, look no further than Tispy Elves for the best selection around.
I was selected for this opportunity as a member of CLEVER and the content and opinions expressed here are all my own.