Thirtieth Birthday Cake Smash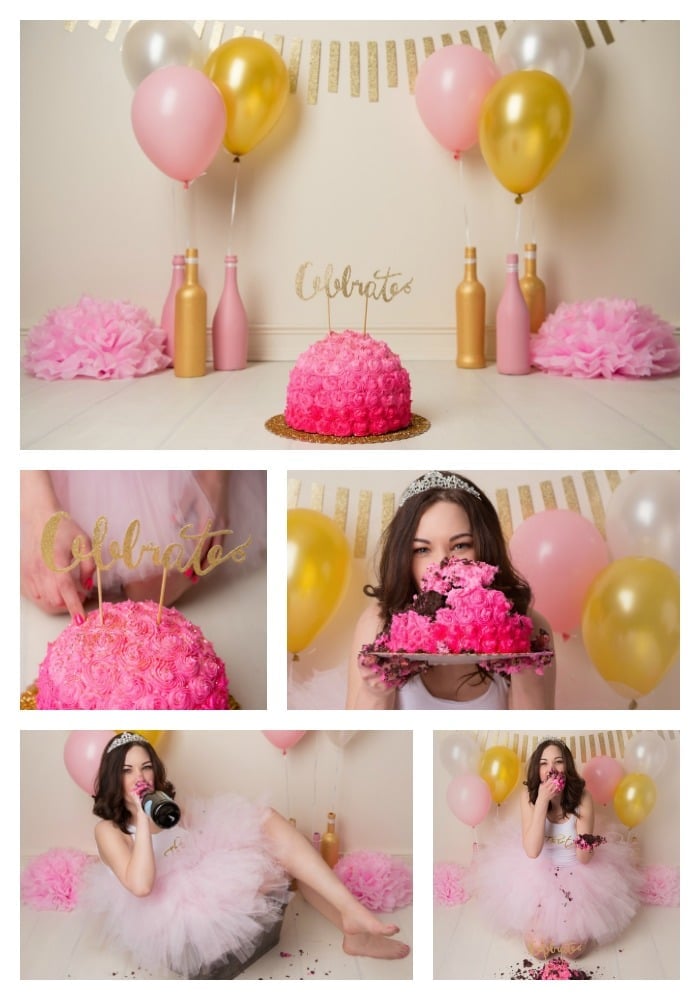 What's a girl to do when she turns 30? Have a smash cake session, of course! Fun, girly, and totally fun, this Thirtieth Birthday Cake Smash may start a new trend for millennials! The cake smash, complete with a pink tutu, gold glitter "thirty" tee, a tiara, and some bubbly, made for quite the celebration for this newly-turned 30-year-old! Renata wanted a fun and unique way to celebrate her 30th birthday, because her personality doesn't allow for dull and typical! She celebrated her youth with this gorgeous shoot and had a blast! She finished the photo session off with a dip in the vintage tub to wash off while sipping some bubbly! This really does give a whole new meaning to celebrating the Big 3-0!
Credits & Vendors
Photography: Delightful Perception
Plan your own cake smash session with these products:
Join Amazon Family 30-Day Free Trial
Check out these other parties on Pretty My Party!