Teepee Indians First Birthday Party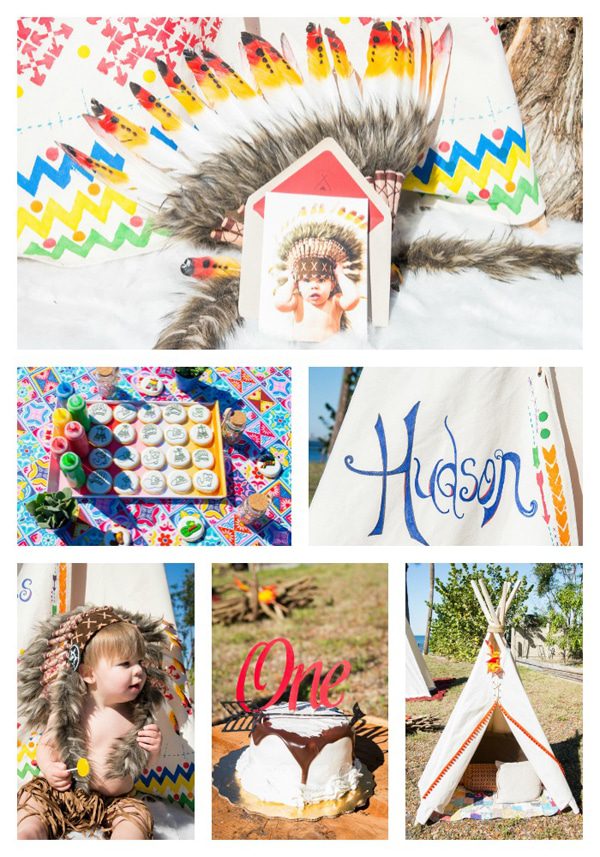 This unique and creative Teepee Indians First Birthday Party is truly one-of-a-kind! The party featured custom-made teepees adorned with colorful embellishments. The birthday boy even had his own teepee customized with his name! How cool is that?!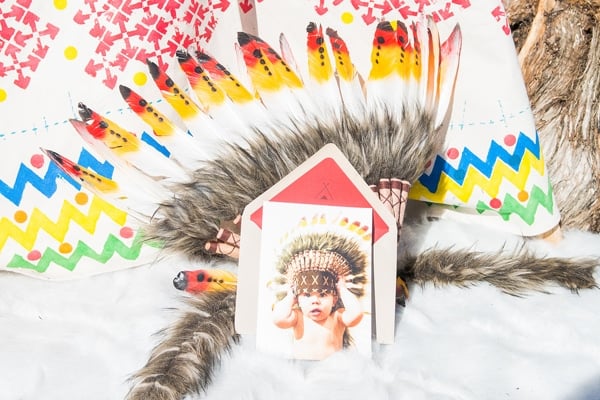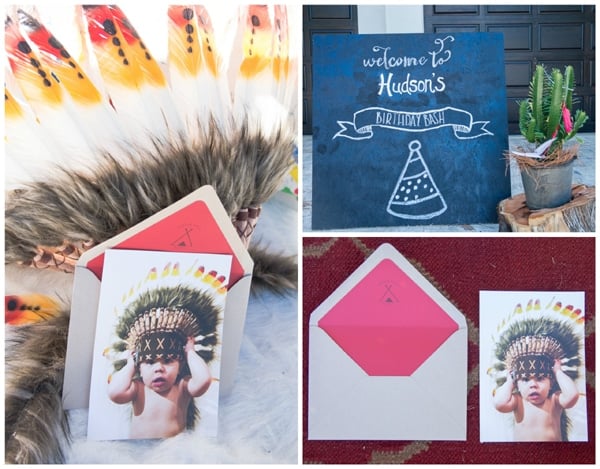 The party invitations featured the adorable birthday boy in his colorful head-dress, which was perfect for the theme!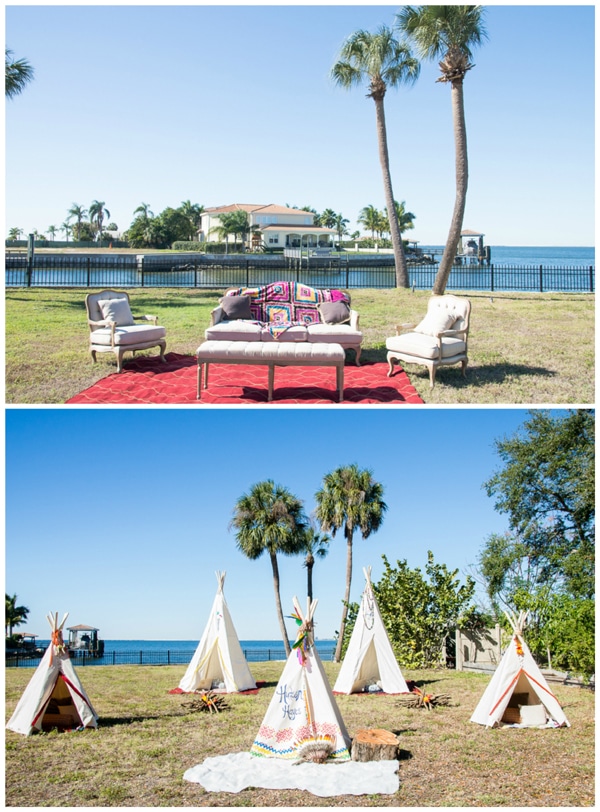 The setting was amazing in Tampa, Florida near the gulf. Teepees were set up welcoming guests to the party. The teepees really set the tone for this special Indian themed birthday!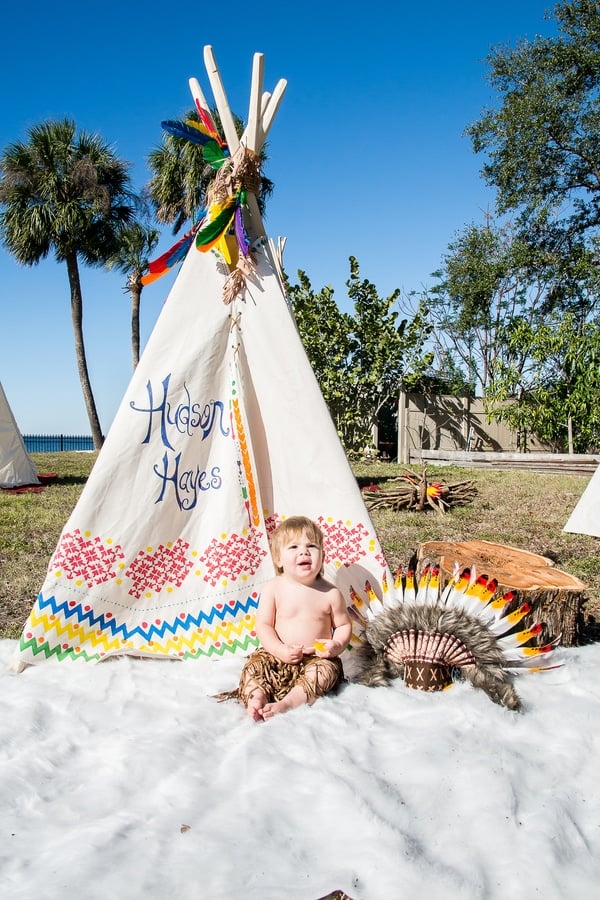 Hudson, the super adorable birthday boy was all ready for his party with his colorful head-dress and customized tee pee. How lucky is he?!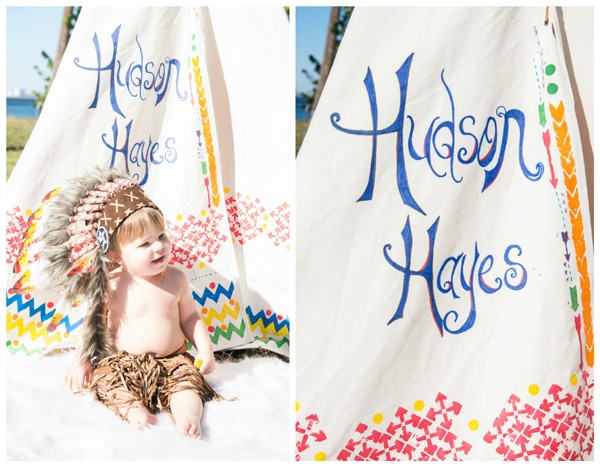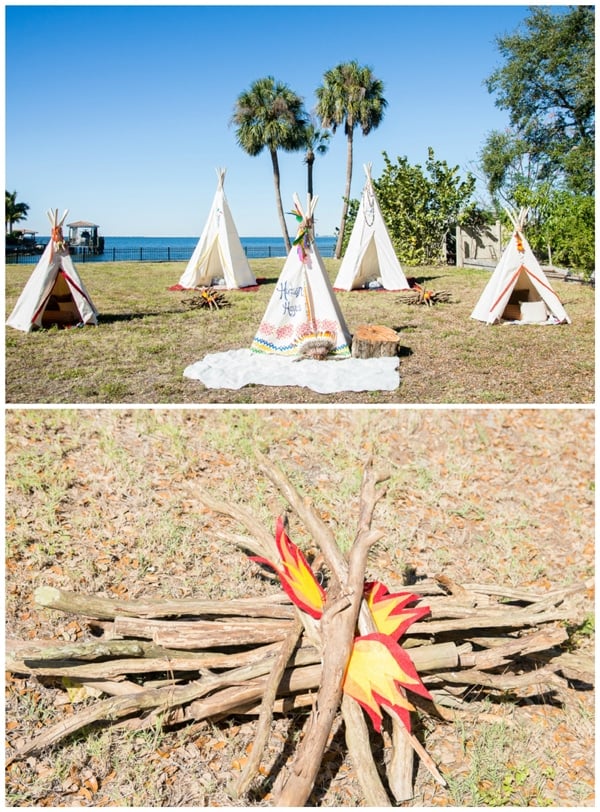 The party scene was perfect with teepees surrounded by cute pretend fire pits. It really set the tone for this tribal Indian theme.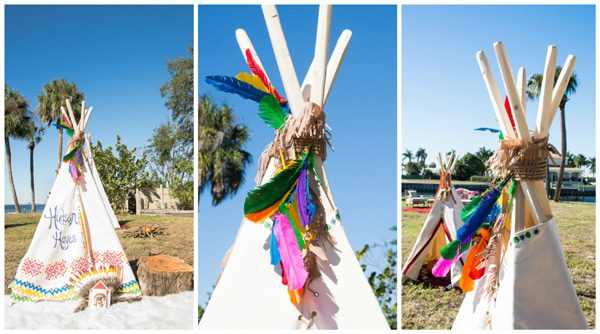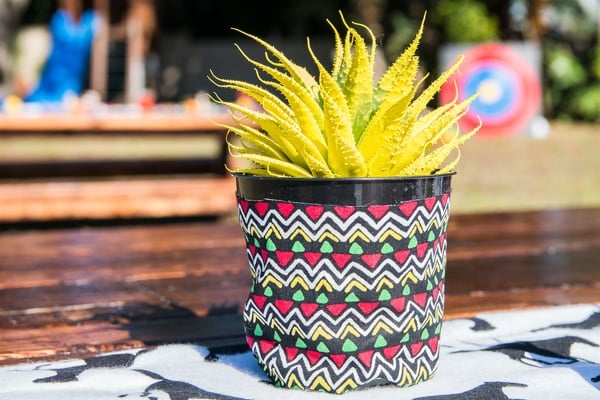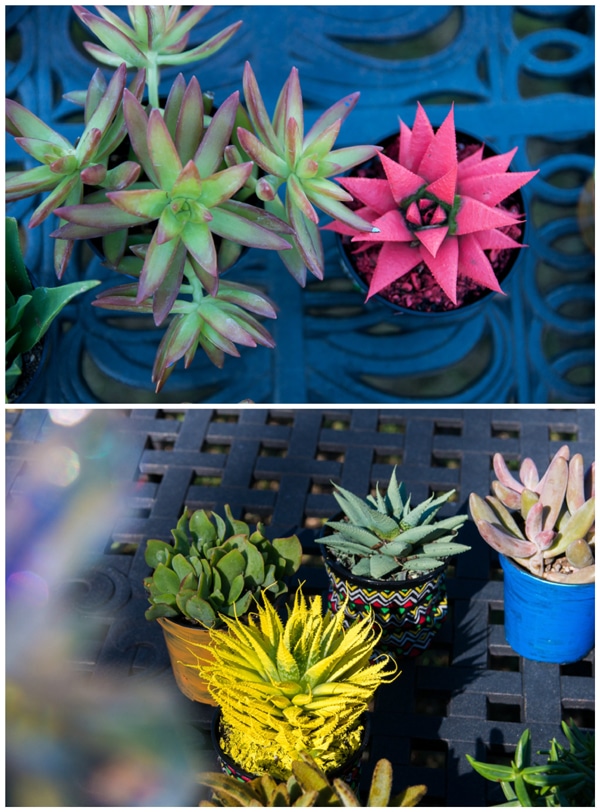 The plants, flowers and teepees were all so colorful and inviting!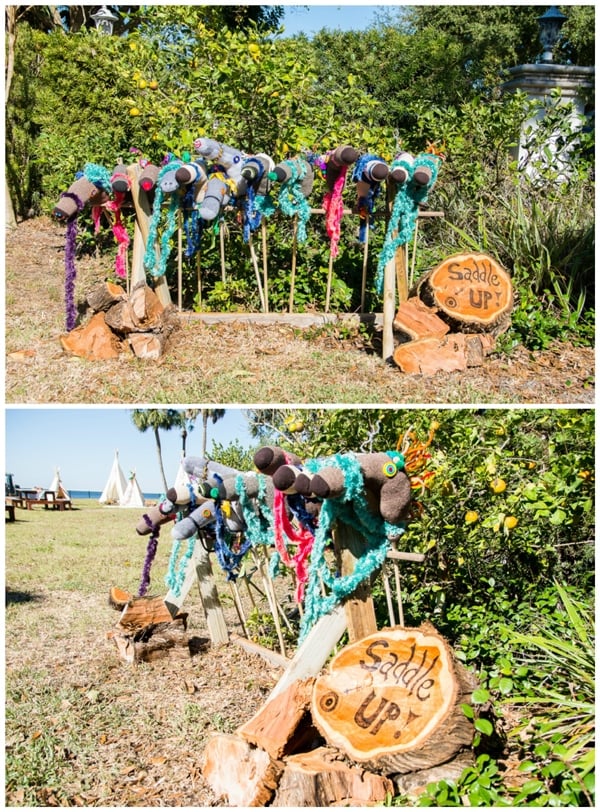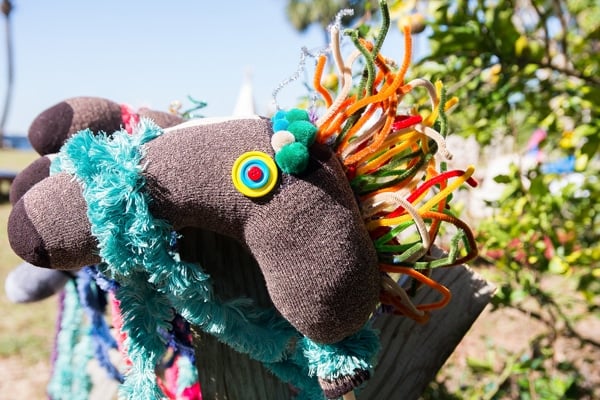 Guests were invited to "saddle up" with this cute activity station.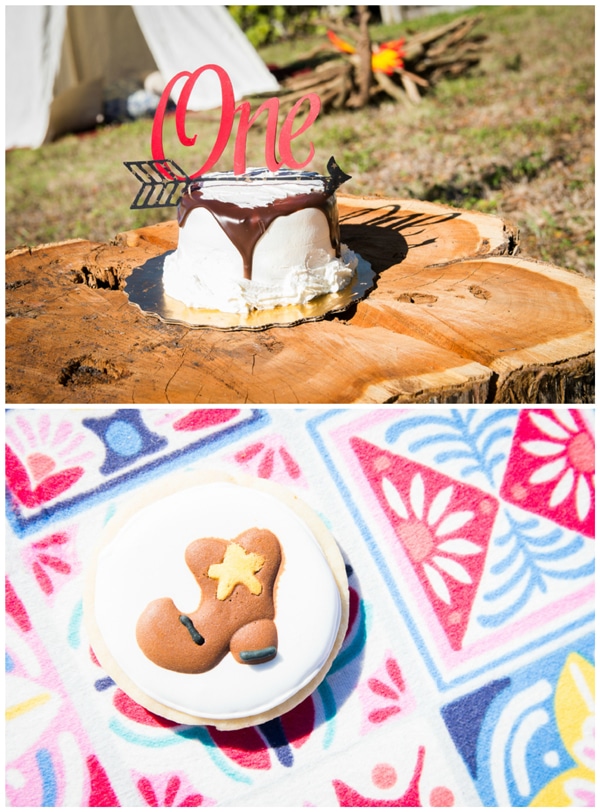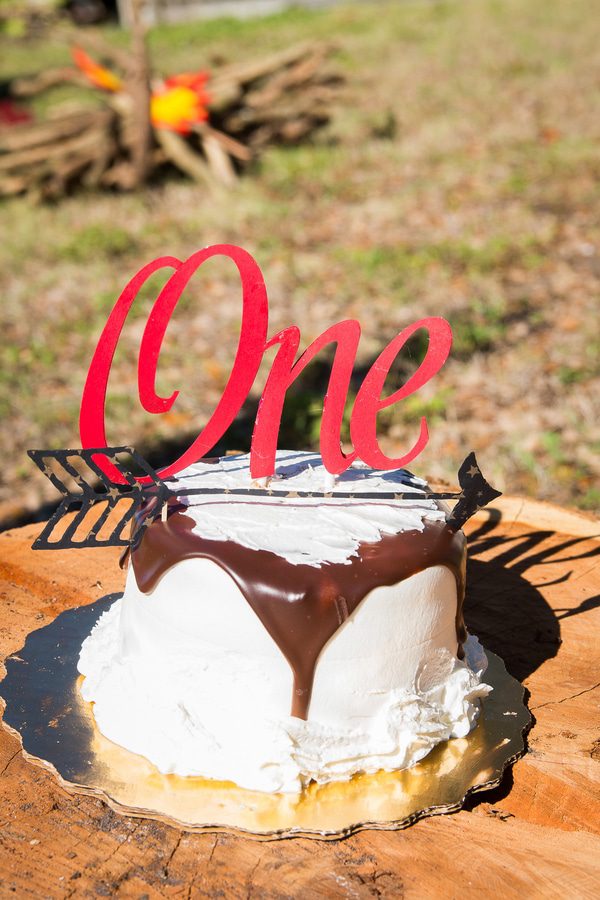 The birthday boy's cake was perfect and adorned with a little arrow and "ONE" cake topper!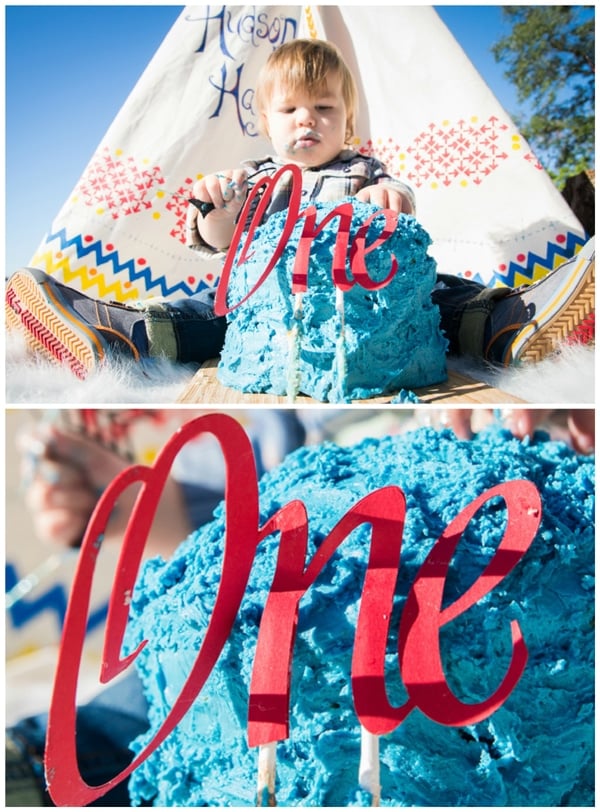 A blue "smash cake" was also enjoyed by the birthday boy!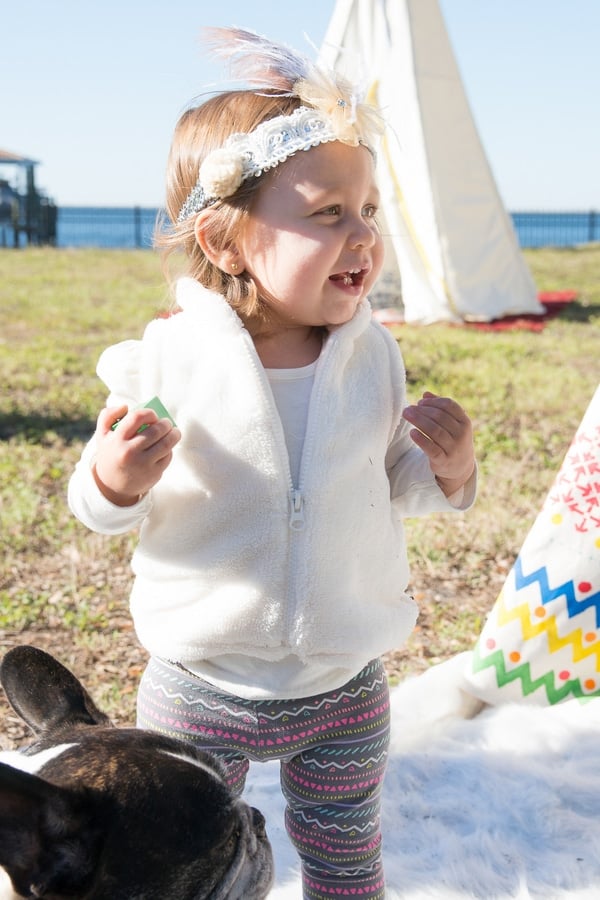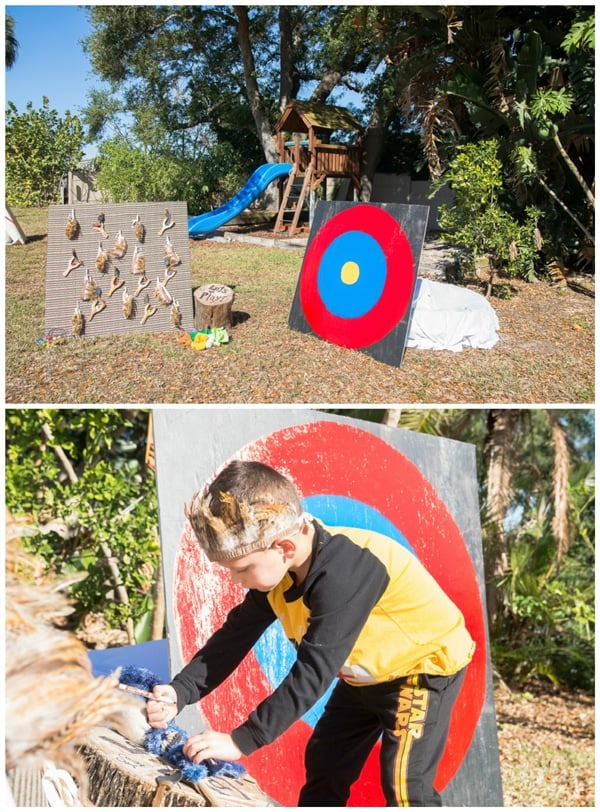 There were even a few fun activities for the little guests to enjoy!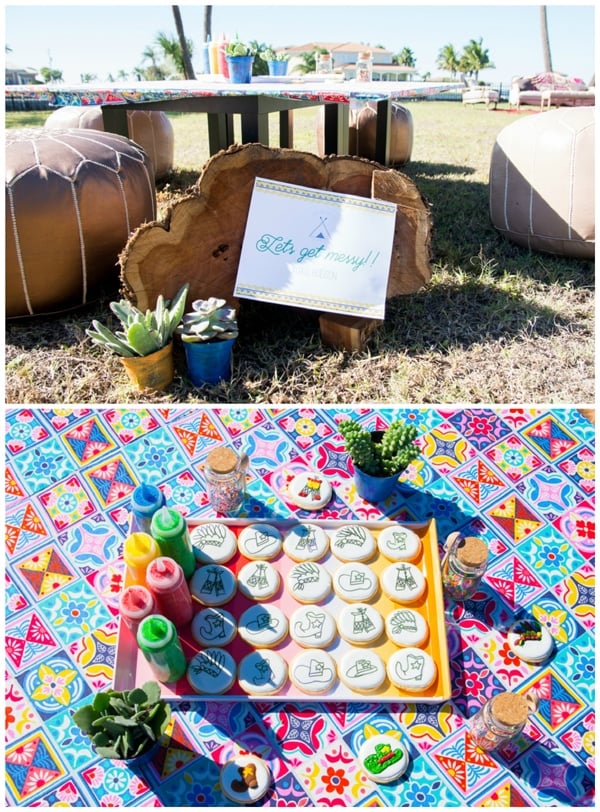 Guests were kept busy with some fun and colorful cookie decorating!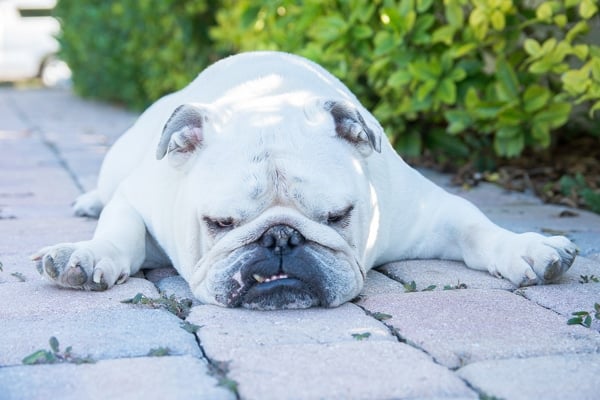 This pup sure does look exhausted after all of the party fun!!!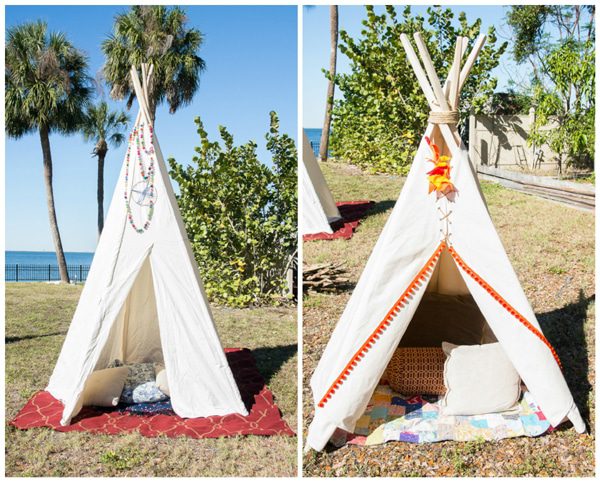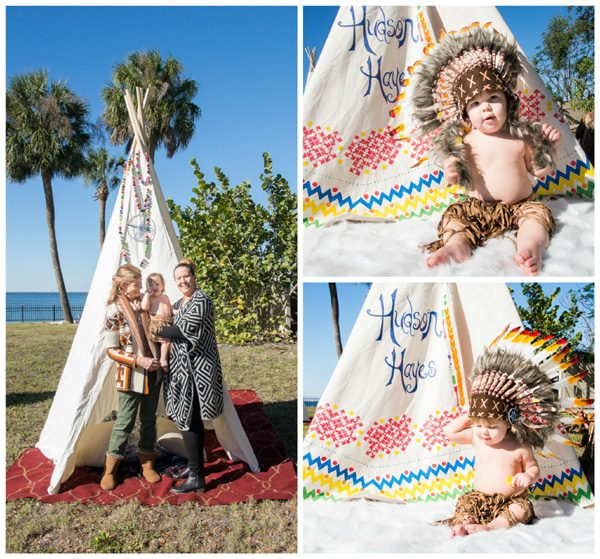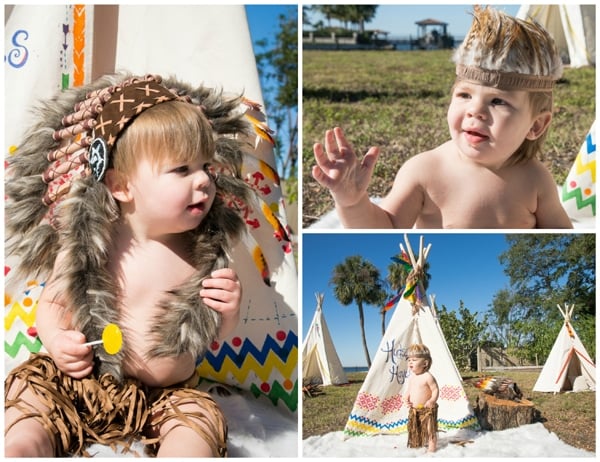 The birthday boy was the perfect model – posing for lots of birthday photos in costume near the teepees. What a perfect day for this little Indian!
Credits & Vendors
Photographer: Mir*Salgado Photography // Invitation Designer: A&P Designs // Event Planner: Burkle Events // Other: Cuts of Confetti // Apparel: Etnikabali // Event Designer: MMD Events // Dress Store: Shop oh baby // Location: South Tampa
What's your favorite part of this adorable Teepee Indians First Birthday Party? Let us know in the comments below!
This post contains some affiliate links. Please read our full disclosure policy here.
Plan the perfect Tee Pee Indian Party with these fun products!
Sign up for a 30-day free trial of Amazon Prime and get free 2-day shipping on your party products!