"This post was sponsored by SwimWays as part of an Activation for Influence Central. I received products to facilitate my review."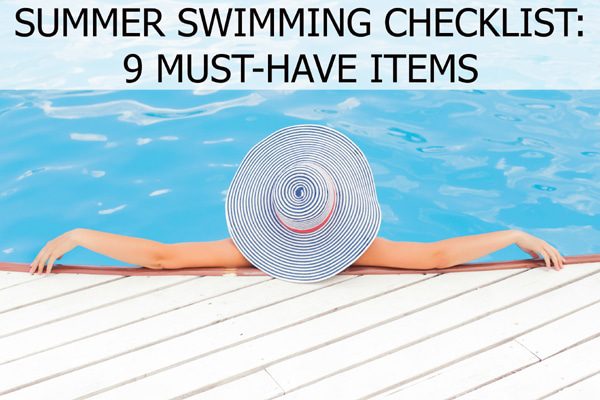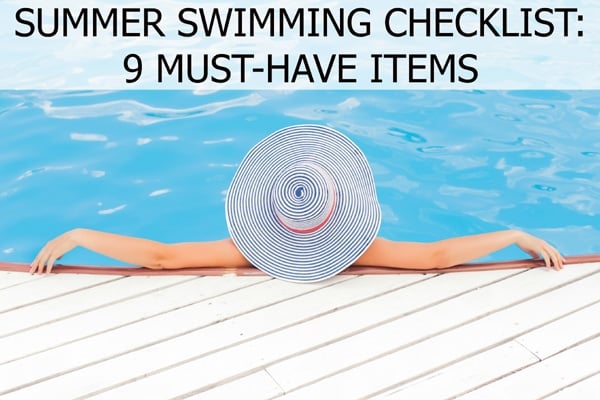 I don't know about you, but I'm already in summer mode! We are lucky enough to live close to a beautiful state park where you can play, barbecue, fish, boat, and swim. Taking the kids swimming is the perfect opportunity for mom to relax and enjoy the pool, right moms?! Before you head to the pool for a dip this year, dive into summer with this swimming pool checklist!
If you're ready to relax and enjoy the summer poolside next to your cold, refreshing beverage, then SwimWays Spring Float Recliner is your summer by the pool must-have! The SwimWays Spring Float Recliner is a luxury fabric-covered inflatable float designed to make downtime at the pool super comfortable. It also features a sit-up style, backrest, headrest, ottoman, and the always necessary – beverage holder! The SwimWays Spring Float Recliner is the only float on the market with the patented Inner Spring Technology, which allows it to be easily inflated, closed and carried, which is great for our family since we drive to our local state park. Get ready for summer by grabbing your SwimWays Spring Float Recliner at your nearest Walmart store.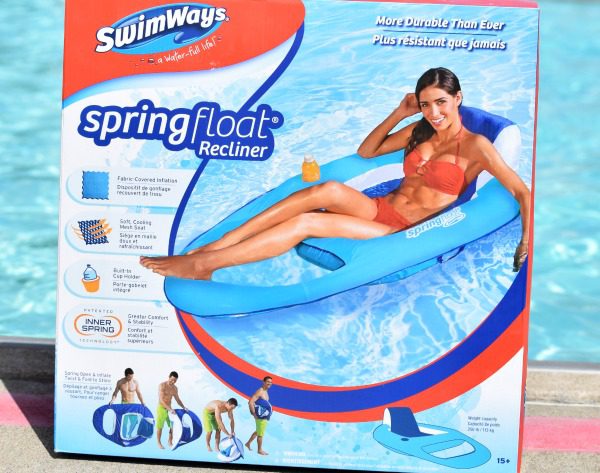 My sister was the first one to try out the SwimWays Spring Float Recliner and she LOVED it! She liked floating around in comfort while still sitting up, so she didn't miss out on any of the fun in the pool! To learn more about SwimWays Spring Float Recliner, visit the SwimWays website.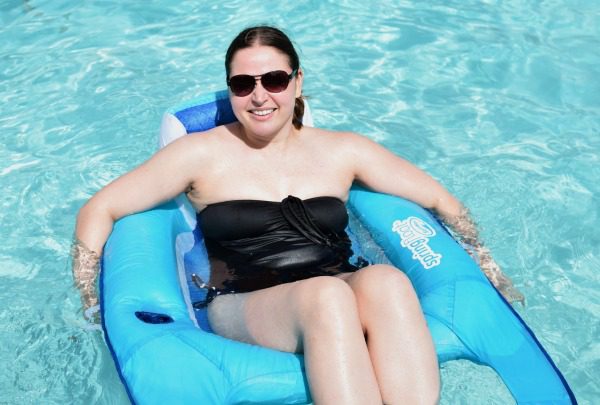 Next up to try out the SwimWays Spring Float Recliner was my son. He loved climbing in it too and pretended it was a boat in the water.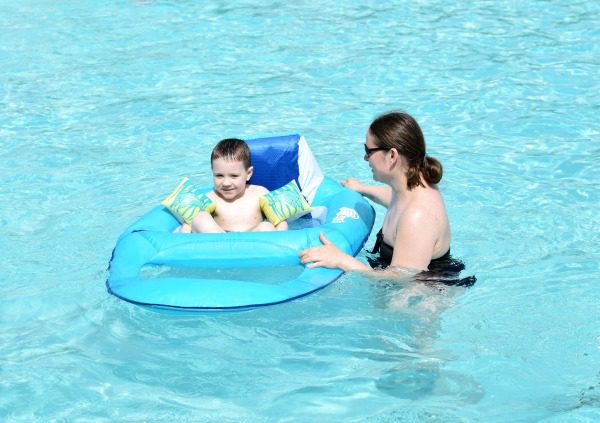 2. The next item on our check list is a beach bags or beach cart. Invest in a nice beach bag or beach cart to transport all of your summer essentials. If you're spending the day with a group of people or if you have multiple children, then this is super important! Everything you need for a day at the pool, beach or lake really adds up! Having a bag or cart will really make your trip a whole lot easier.
3. Beach towels: Make sure you have some over-sized beach towels and cover ups if you use them. If you like to bring a change of clothes for the ride home, make room for that as well.
4. Sunscreen: We all know how important it is to wear sunscreen and to reapply it every hour. Many people get caught up in all the summer fun that they forget to reapply their sunscreen!
5. Goggles: My son hates when he gets water in his eyes, so goggles are essential when we're planning a trip to the pool or beach! Plus it saves your children's eyes from getting red and irritated. We all know kids LOVE to keep their eyes open under water, right?!
6. Pool or beach toys: Grab the pool noodles, water guns, sand buckets, etc. for a fun day in the sun! Kids absolutely love pool and beach toys and it keeps the fun going all day long!
7. Snacks and drinks: Ever since I had my son, I don't think I go anywhere without snacks or drinks! Every mom knows how important it is to have snacks and drinks for a fun full day out! I like to pack a variety of snacks like pretzels, graham crackers, etc. Snacks will also hold the kids over until their next meal, which will save mom from hungry kids!
8. Reading material: This one is for moms and dads! There are so many things I would love to read throughout the year, but just can't find the time to do it. Get those books off the dusty shelf and read them! Or if you're more of a magazine reader, bring some of your favorites and get caught up on all of the latest celebrity gossip!
9. Music: Whether you want to pack a small battery-operated radio or your iPod, having music on hand for the day is a summer essential. Get your favorite tunes ready for a summer day you will never forget!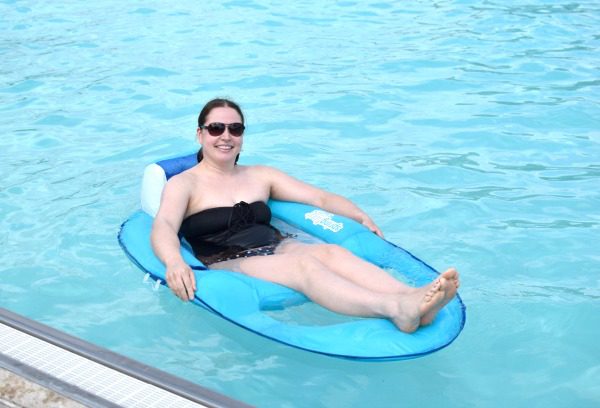 Stay up-to-date on SwimWays products and promotions by following them on Facebook and Twitter.
What's on your swimming pool checklist? Let us know in the comments below!